If John Reardon is excited, so are we. Here's all you need to know about the very rare and important Serpico y Laino Patek Philippe reference 2499.
Christie's is all set for its Rare Watches auction today, and hey have some stunning highlights for you. However, one watch that really stood out for us – and all Patek Philippe enthusiasts alike (read renowned Patek Philippe expert and Head of Watches at Christie's John Reardon here) – is the rare and important Serpico y Laino Patek Philippe reference 2499. Here's why.
Fresh to the market, completely untouched and preserved in its original condition, this particular Patek 2499 symbolises the company's benchmark grand complication which lasted the brand's lineup for 35 years – 22 years longer than the 1518. This particular timepiece was produced in 1952.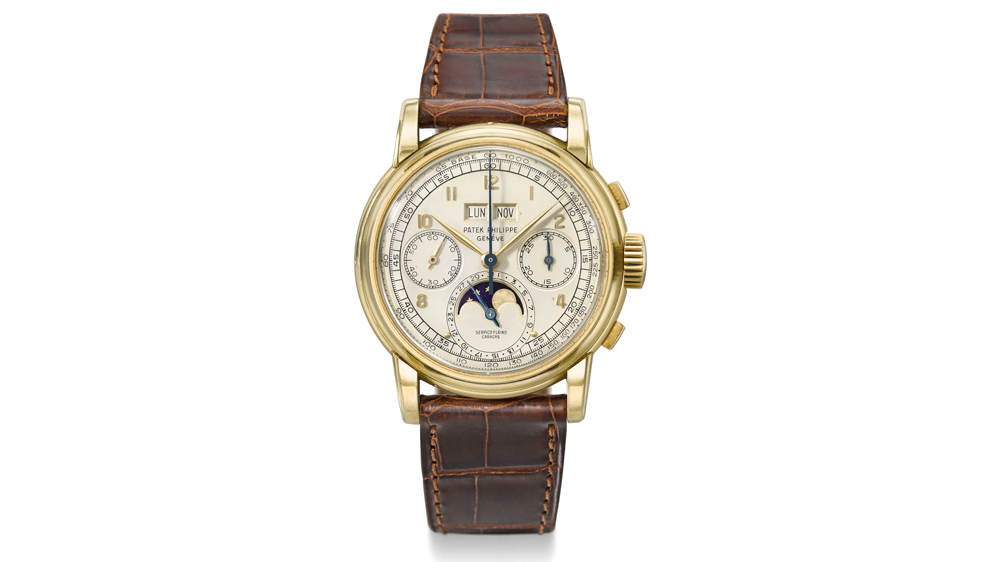 So why does it make it so rare? The 2499 reportedly underwent four iterations coming to a total of 349 examples in 35 years. This particular watch was designed by the same watchmakers who would have finished working on the 1518 reference, before commencing on this one. - making it one of the very few reference watches which were made.
The reference 2499 shared the same movement with its older sibling: the 13'''130 based on a Valjoux base ébauche. However, Patek developed the base ébauche to contain a straight line lever escapement, Côtes de Genève decoration, a self-compensating overcoil and a swan-neck regulator. The movement was erudite in form: the chronograph and perpetual calendar, as well as the watch's other mechanical functions, were completed with only 23 jewels.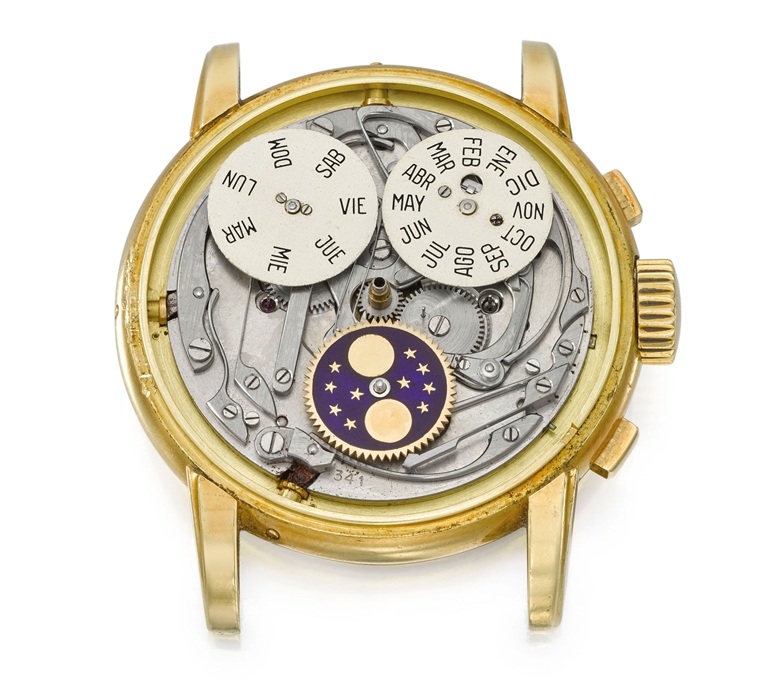 Another highlight of the timepiece is the unique stamp of the Serpico y Laino Caracas – Italian retailers – on the dial. This is the only known 2499 to hold this stamp. While Serpico y Laino did not sell at the same scale as Gondolo y Labouriau in Brazil, it was a prominent and important enough firm to have its name added to the dial. In some senses the fortunes of Serpico y Laino are reflected in those of Venezuela — the name of the firm still exists, and the same watch brands are represented, but as with the fortunes of the country at large, Serpico y Laino has largely squandered all that its founding fathers strived and planned for.