The world's largest tourbillon gets updated in the Kerbedanz Maximus Royal. Written by Logan R. Baker.
Kerbedanz made waves in 2017 with the announcement of the Maximus that contained what the brand claimed was the world's largest tourbillon housed in a wristwatch. This year, the timepiece returned for a victory lap with the newly christened Maximus Royal Tourbillon that taunts standard sized tourbillons with its 27-mm diameter titanium tourbillon cage placed within a case that is now covered in 463 baguette-cut diamonds.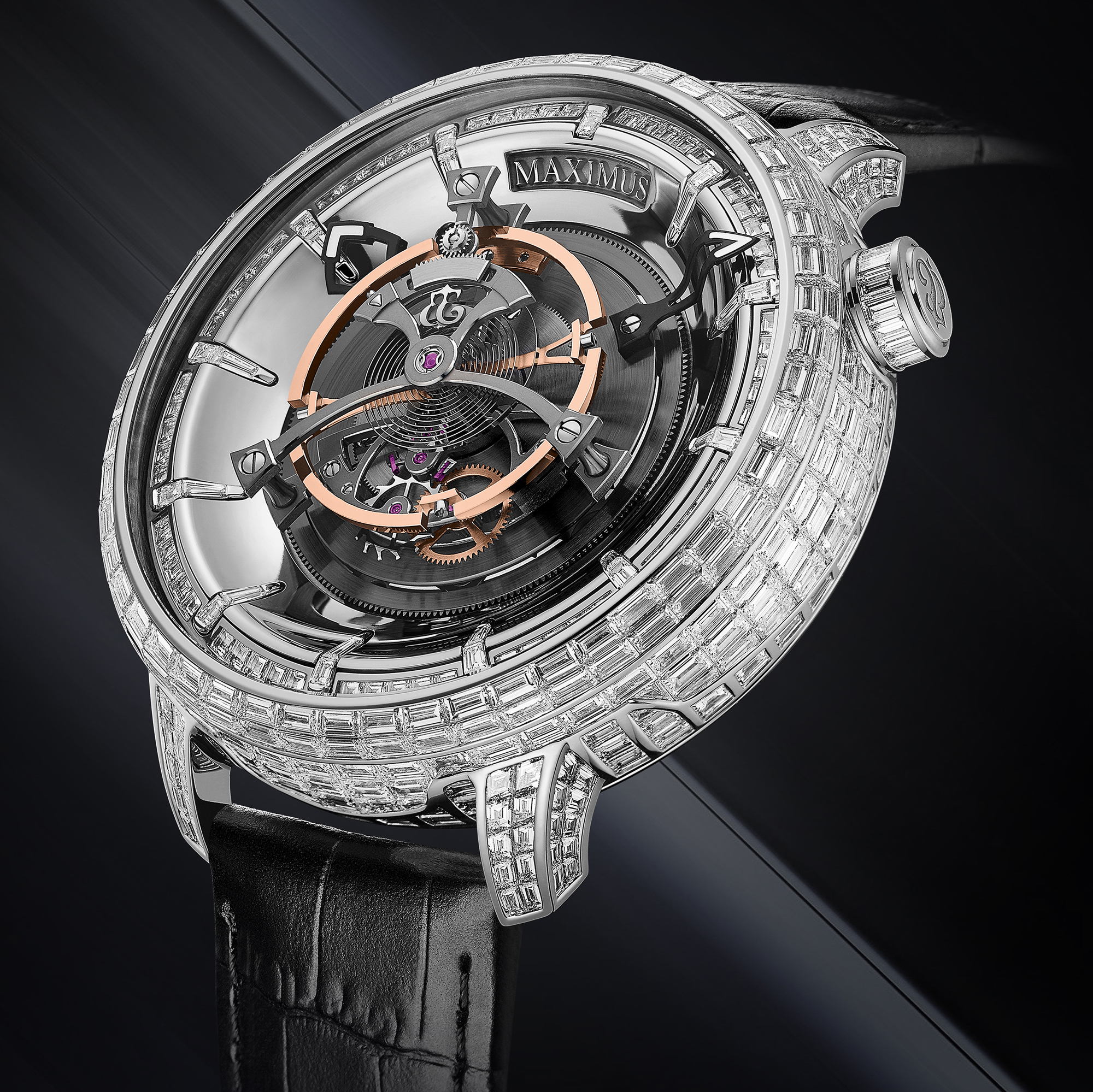 Building a tourbillon of this size requires totally reimagining the movement construction. This was in part possible thanks to the use of titanium in the tourbillon cage, which allows the tourbillon to complete its rotation despite its size thanks to the overall lighter weight. The tourbillon itself makes one full rotation every six minutes and was designed completely in-house by the Kerbedanz R&D team. The movement is made of 415 total components with the tourbillon claiming 73 of those. Its production is only possible thanks to a uniquely-developed balance spring, a rack assembly with a fine-tuning screw, and a balance wheel. The movement itself is called Caliber KRB-08 with a straight-line lever escapement. Its energy is produced by four parallel barrels built around a central wheel mounted on a ball bearing, providing the torque required for powering a tourbillon of this size. The timepiece beats at a frequency of 2.5 Hz, equal to 18,000 vibrations an hour, and its power reserve, which is displayed in a separate indicator, offers 54 hours of running autonomy.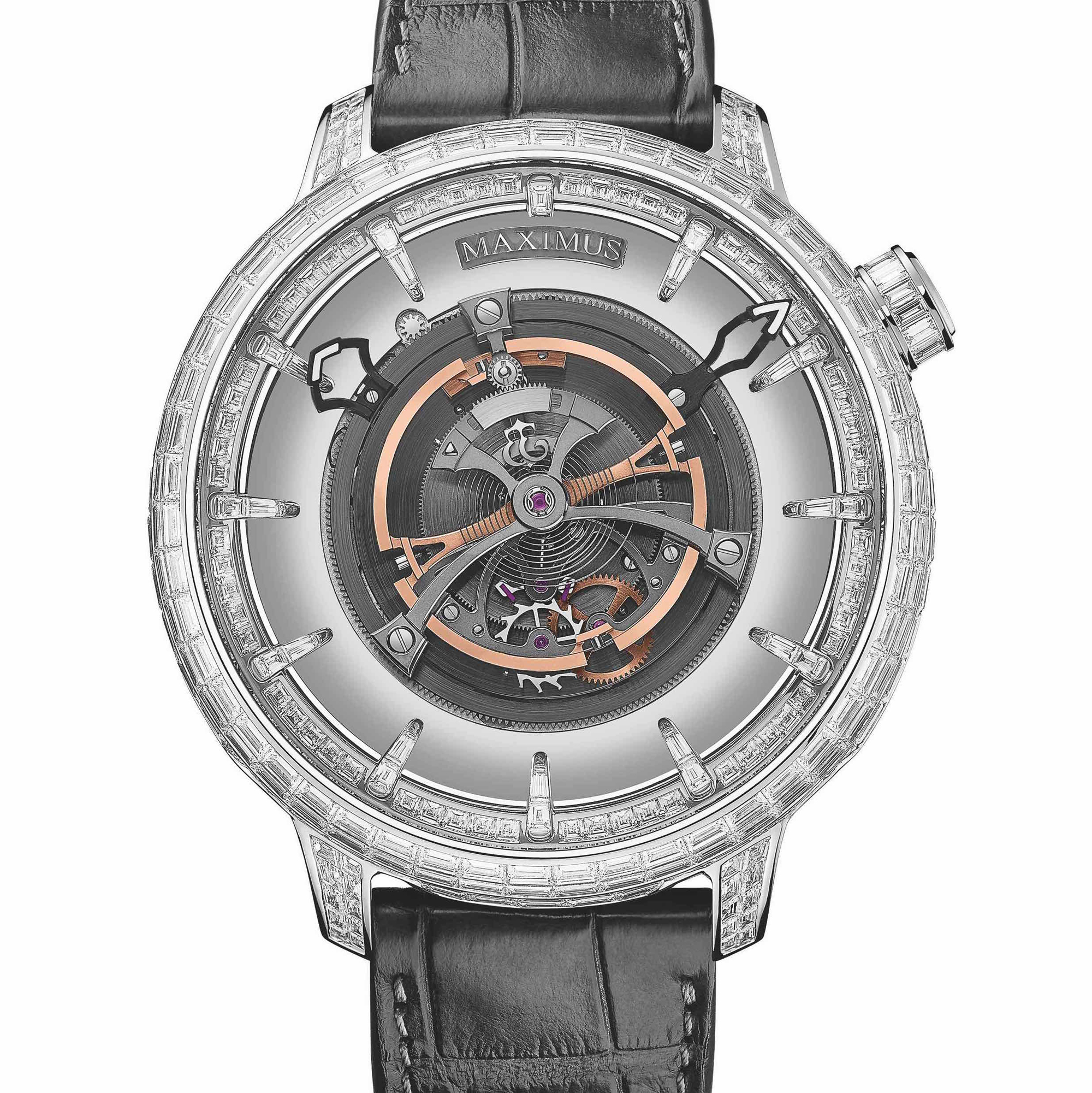 Despite the watch's unconventional appearance, the way the time is read is surprisingly traditional. The hour and minute hands extend off of the tourbillon cage and are mounted on geared discs. The diamond-encrusted indexes feature a sharp incline into the overall architecture of the watch. Altogether, the Kerbedanz Maximus comes in at a hearty 49 mm and has a pure unadulterated appeal to it. Each version of the Maximus Royal Tourbillon will be made upon order and the price is available upon request. The brand says that while this first series of 14 timepieces will be focused on diamonds, any type of jewel or stone can be applied to the case of the Maximus.