At the recent launch of the first Hublot boutique in India, we caught up with Kevin Pietersen – Hublot Brand Ambassador to talk about his association with the Swiss watch brand and his new venture SORAI along with his relationship with time. Excerpts below.
WTI: Can you tell me a little bit about how cricket and watches go together?
KP: Cricket is all about timing. You talk about batsmen, fielders, ballers or fielders it is all about timing. The best players in the world have got the best timing in terms of striking, catching and delivering the ball, so it makes perfect sense to me that a timepiece has got good control over the corporate space of our great game.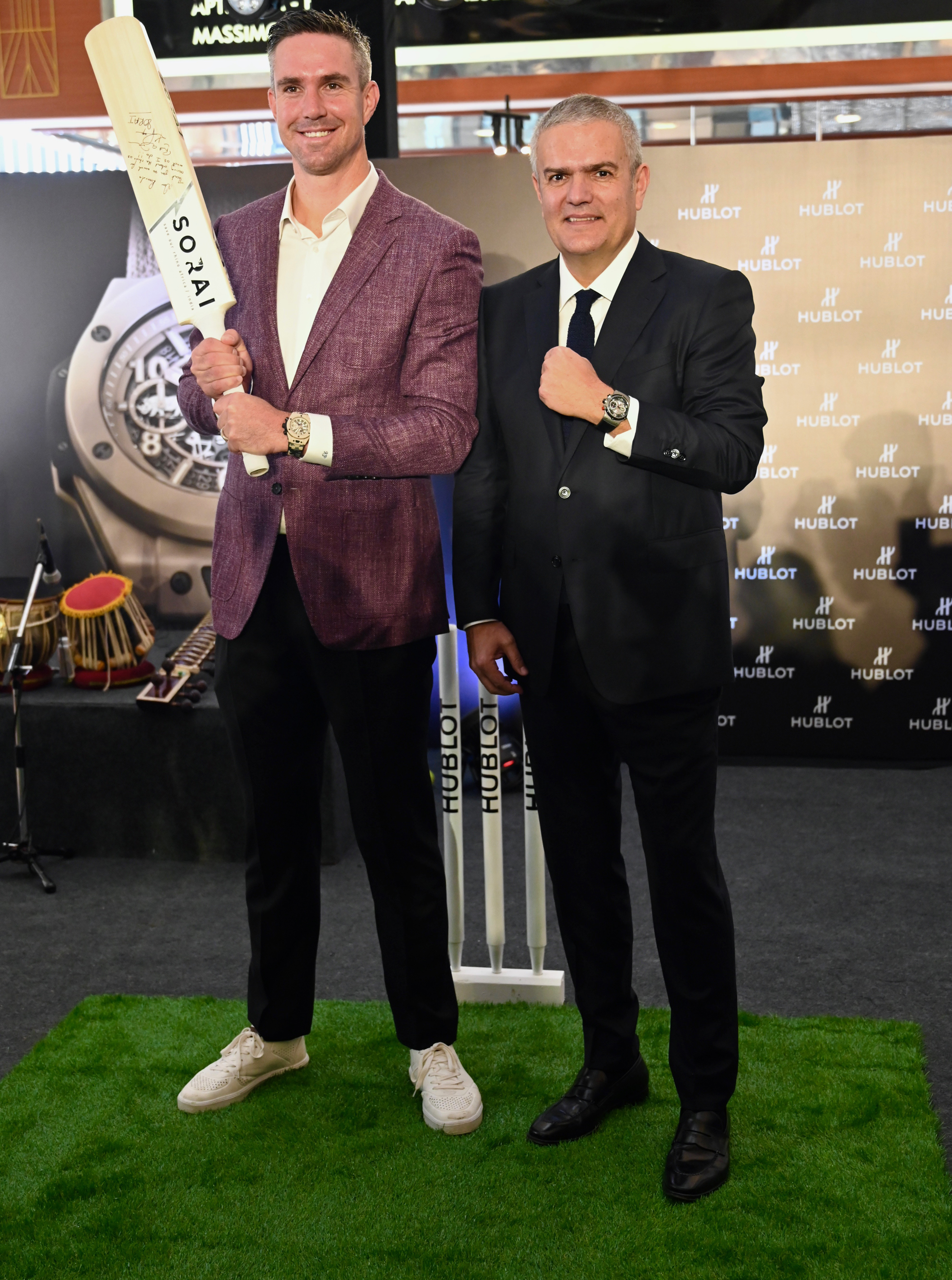 WTI: Before your association with Hublot, were you interested in watches?
KP: You know I have always liked the fun and nice things in life and I have been lucky to have and own fast cars and watches and nice bits and pieces of collectables in all walks of life. This way I have been lucky to play with some fun stuff.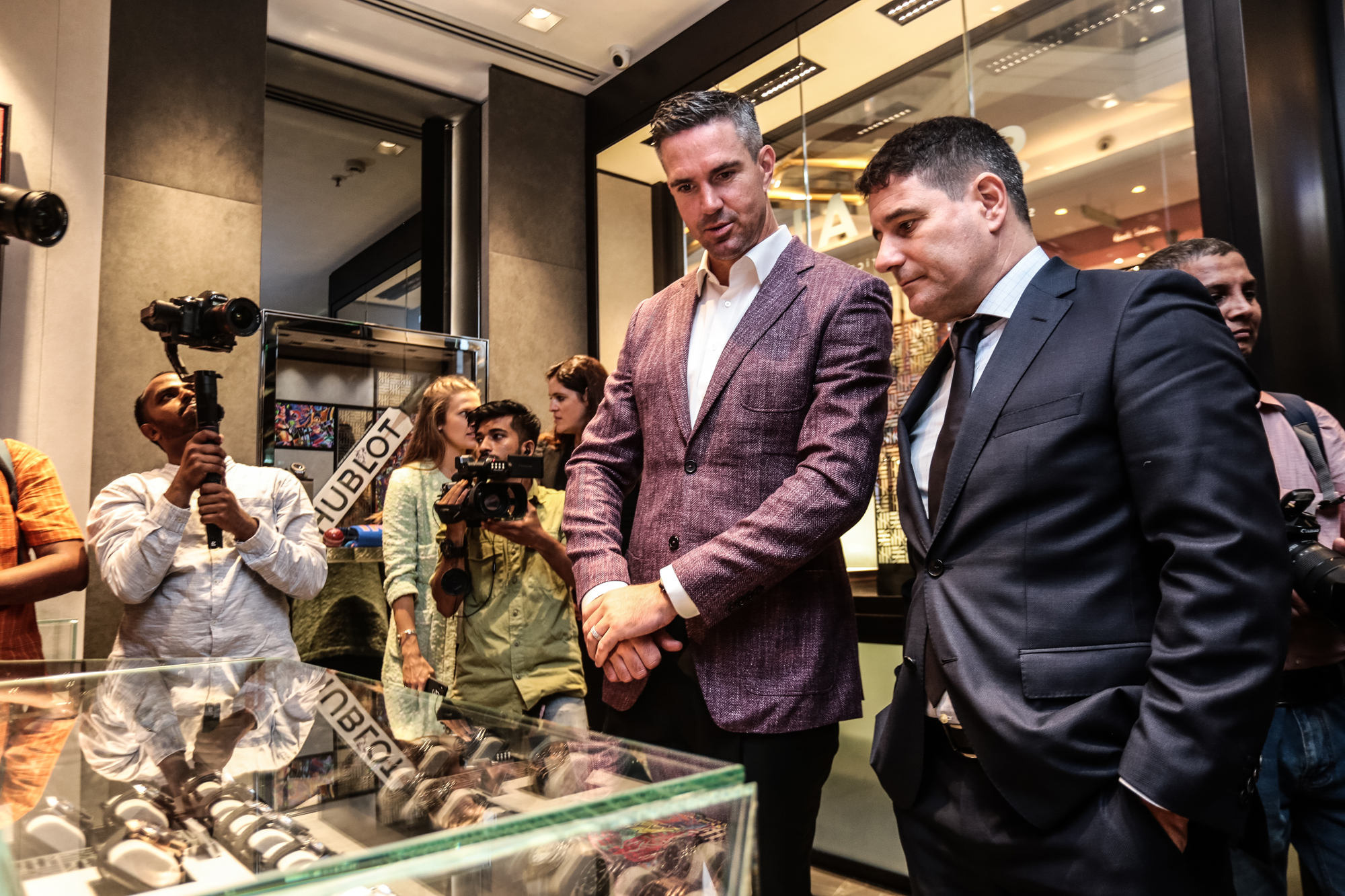 WTI: Which has been your favourite watch till date?
KP: My first watch was a calculator watch, the ones where you can add the numbers and do stuff. That one was my first watch. I think it was the Casio calculator watch which I had bought in South Africa when I was 12-13. I remember buying this watch because I wasn't very good in Maths so I needed to cheat somehow (laughs). As it was first watch, it will always be a favourite.
WTI: In terms of values, can you tell us about some brand values that you share with Hublot?
KP: Innovation. I was always innovative when I played. I brought the cricket shot in my career which no one else had ever played before, I also changed the way the lawmakers looked at that particular cricket shot. For me, it has always been about innovation and having a flair, having charisma and a star power. All of this is what Hublot stands for and that is exactly what I also stood for as a player.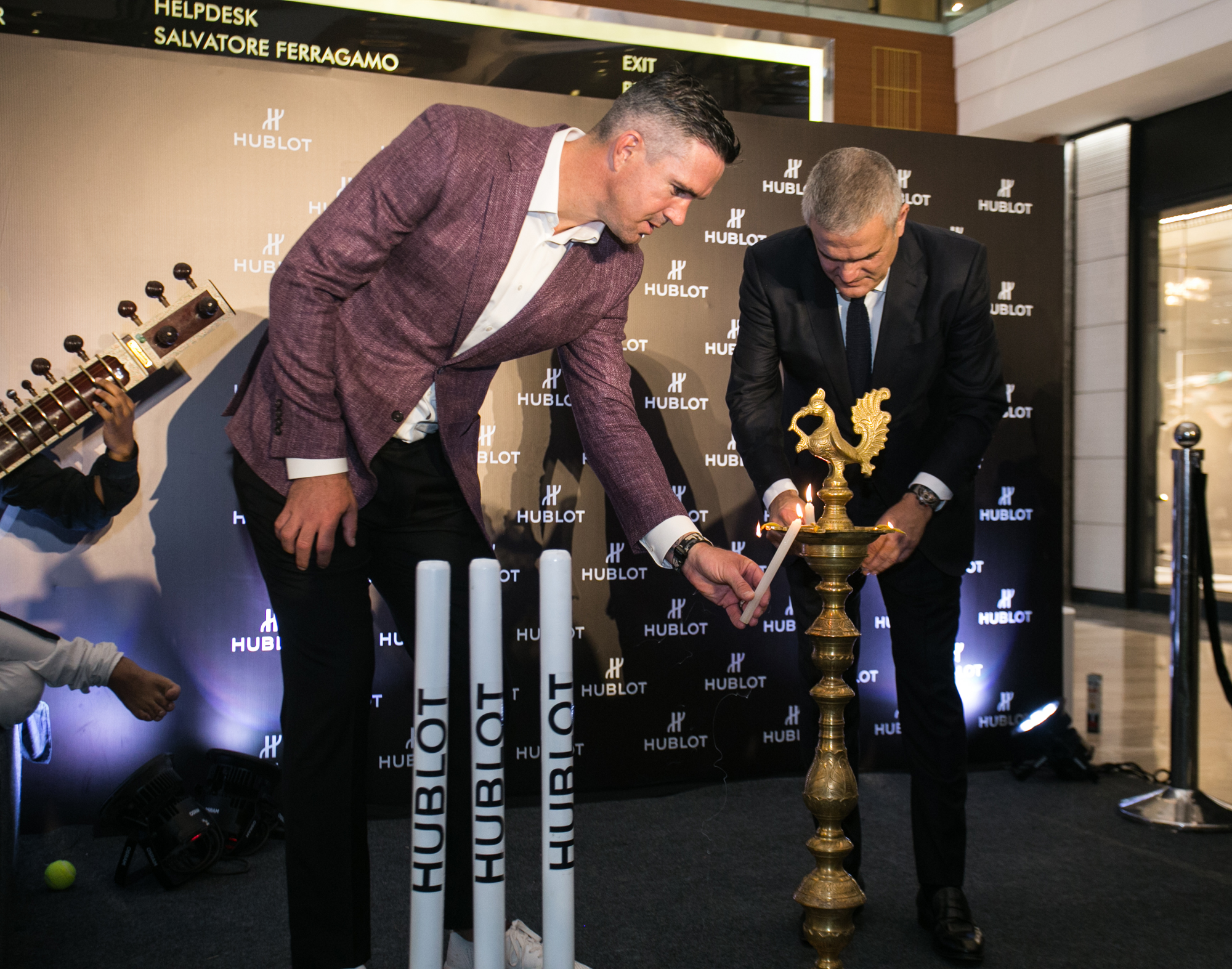 WTI: In this age of digitisation where one is looking at their phone to even know the time, how do you look at time as a concept? What does time and a watch mean to you now in today's world?
KP: Time is everything. It is the last thing you think about before you go to sleep and the first thing you think about in the morning when you wake up and look at your alarm. Like for me, I remember I went to bed at around 4 in the morning and set an alarm for 10:45 today morning. So time runs my and your life. I have got young children and I am teaching them the value of time and how important it is. I think because of how important time is, the world that I live in like the conservation space, it takes me out of time. Some of the most special times that I have spent is witnessing beautiful sunshines and sunsets. When you can just immerse yourself in the picturesque setting just thinking about sunrise and sunsets then its a great place to be. But the world is governed by time, everything is governed by time. Everything is time oriented so wearing a beautiful watch on your wrist makes you feel proud and comfortable. Unfortunately, in the world that we live in now, we are judged by some of the items that you wear, it can be the car your drive, the shoes that your wear, the phone that you are carrying, the suit that you wear and finally the watch that you have on the wrist. That is just the way of the world. We cannot change that. You just got to fit in in whichever capacity you want to fit in and be comfortable and be you.
WTI: Can you tell us a little bit about the special relationship you share with India?
KP: I have been coming to India since 2001 and I have watched the evolution of this incredible country. From 2001 to now, it certainly wasn't what it looks like right now. The Palladium Mall itself has changed so much. Some of the hotels that we used to stay at 2001 to now, I mean it is chalk and cheese. It has been wonderful to watch, experience and be a part of this change within the country.
WTI: Tell us a little about the SORAI Foundation and the watch?
KP: I founded Save Our Rhino Africa India (SORAI) two years ago as rhinos are critically endangered and I did not want to lose the species as it is such a symbolic and beautiful animal of Africa. With the foundation we are tryng to raise awareness so apart from drawing up a partnership with Hublot, I have also done a documentary in South Africa and will be doing one in India very soon.