For the 5th episode of Breitling's Summit Webcast, CEO Georges Kern announced the launch of the Super Chronomat - a bigger and bolder brother of the Chronomat unveiled last year.
After the revival of the 1984 Chronomat collection in a new version last year, Breitling moves ahead this year by expanding this collection with the introduction of the Super Chronomat – a supercharged, all-purpose watch. The Chronomat as we know is inspired by the Frecce Tricolori watch that Breitling has created for the Italian Air Force's acrobatic fleet back in 1983. "This is a watch you'll get noticed in without having to worry about it," says Breitling CEO Georges Kern. "This watch is tough enough for every pursuit, but it won't get in the way of your sense of style."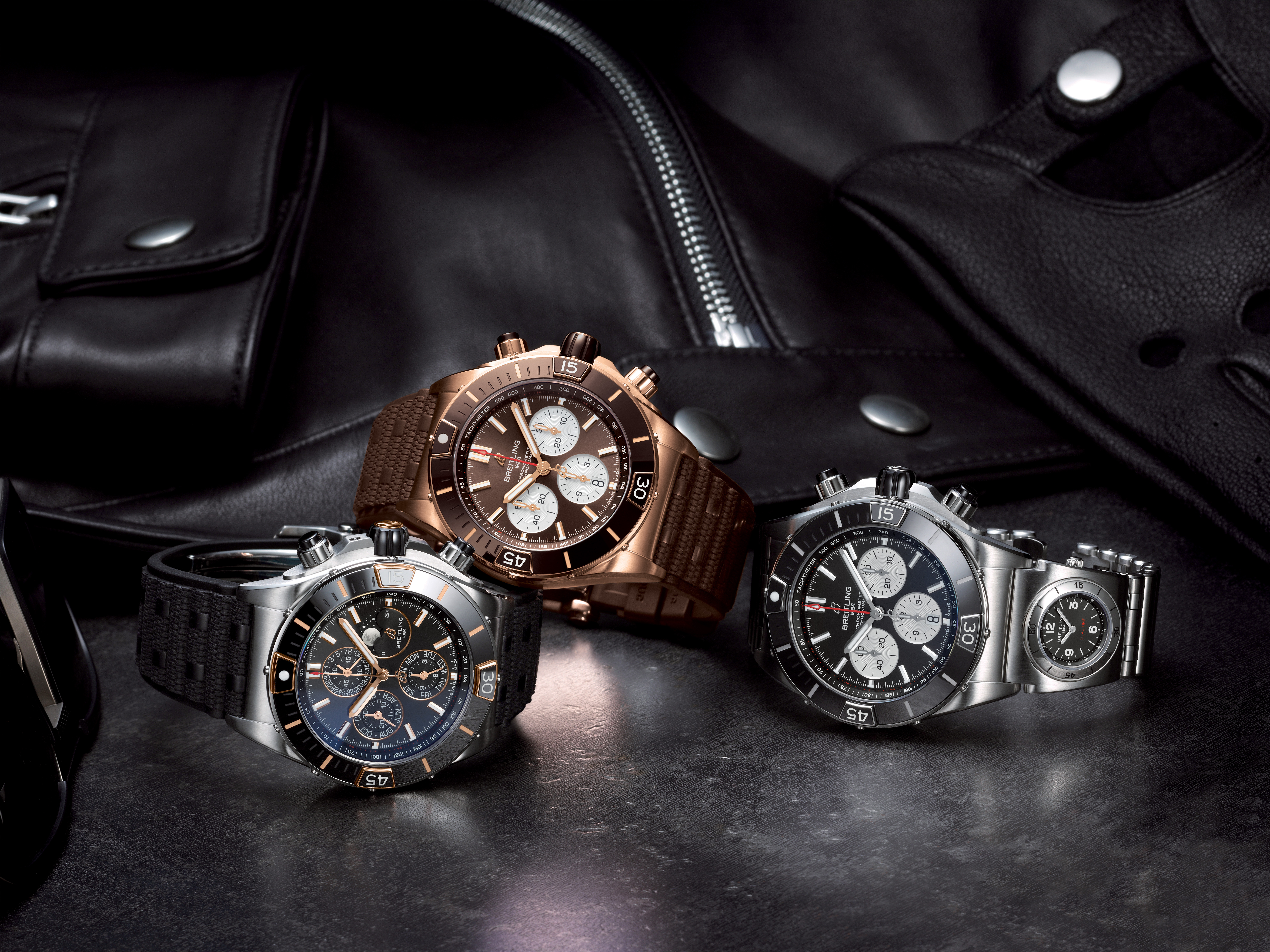 Like the name itself, the Super Chronomat collection comes in a massive 44mm case size and available in two variations: the B01 Chronograph editions and Super Chronomat 44 Four-Year Calendar.
Super Chronomat B01 Chronograph
The Super Chronomat B01 44 comes in three versions; two in stainless-steel with blue or black dial and bezel and another in a rich brown dial and bezel crafted in a case of 18K red gold. The COSC-certified Breitling Manufacture Caliber 01 beats at the heart of the timepiece and also clocks in a power reserve of 70 hours. The pure chronograph are available in comfortable and ergonomic rubber and bracelet options.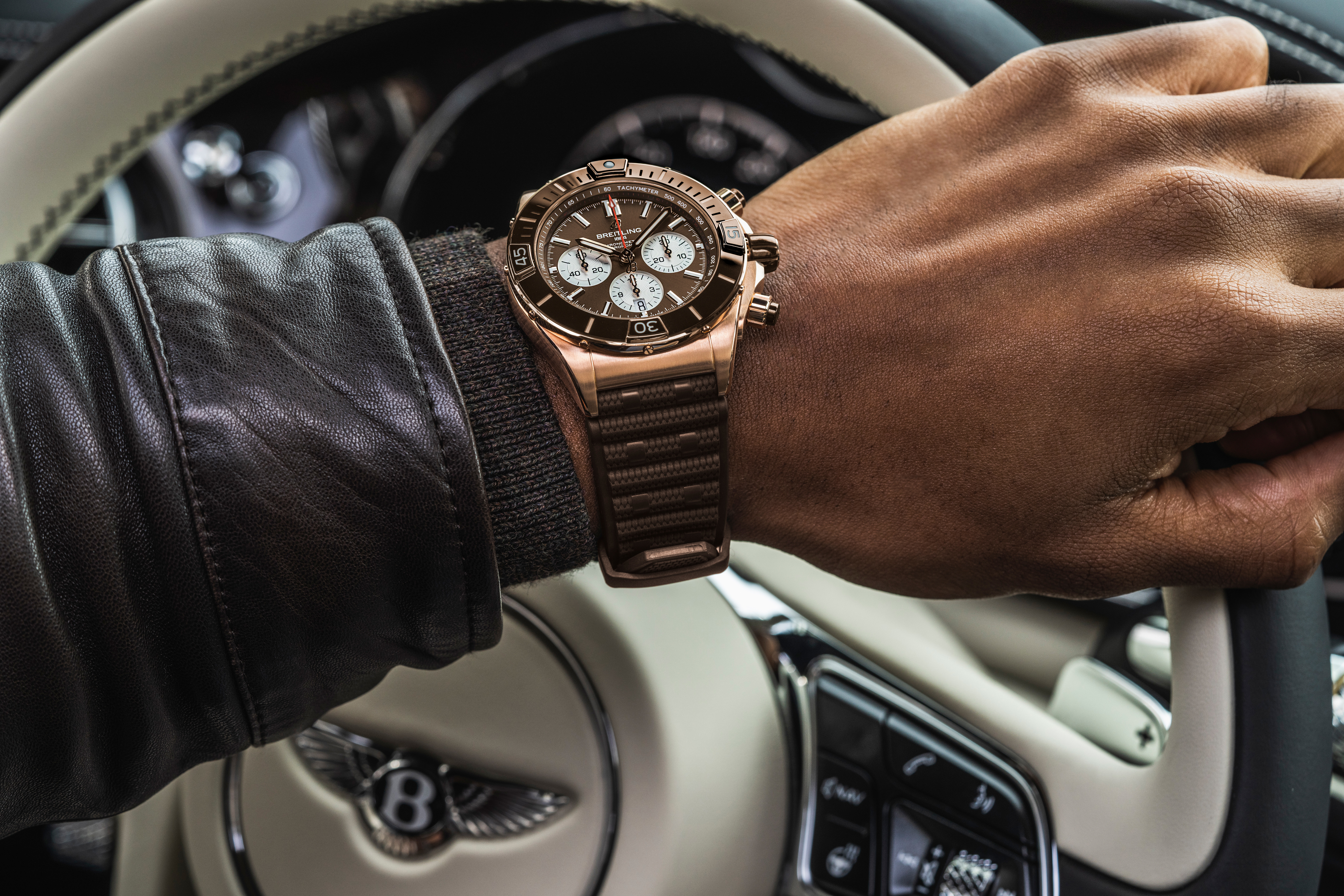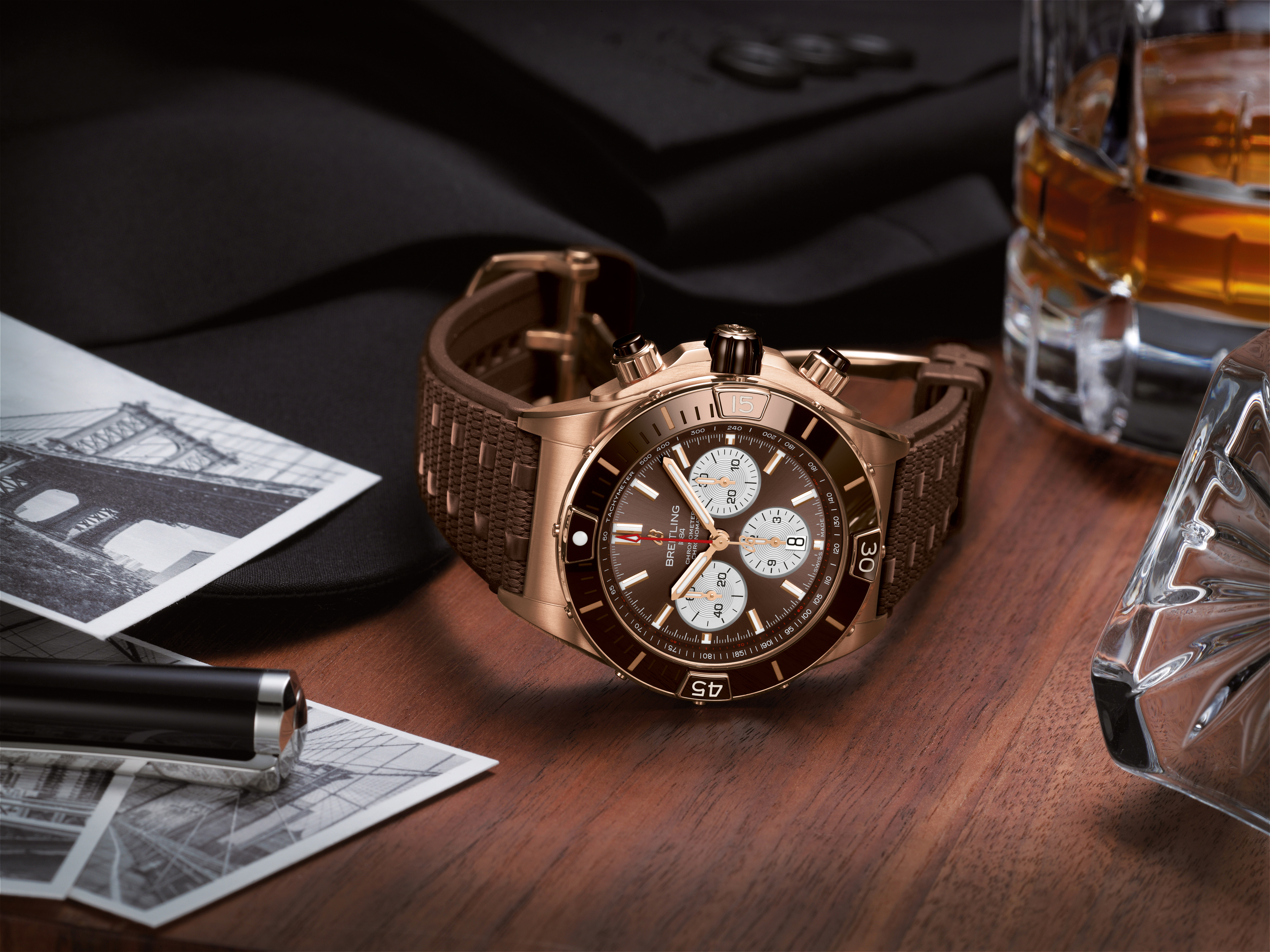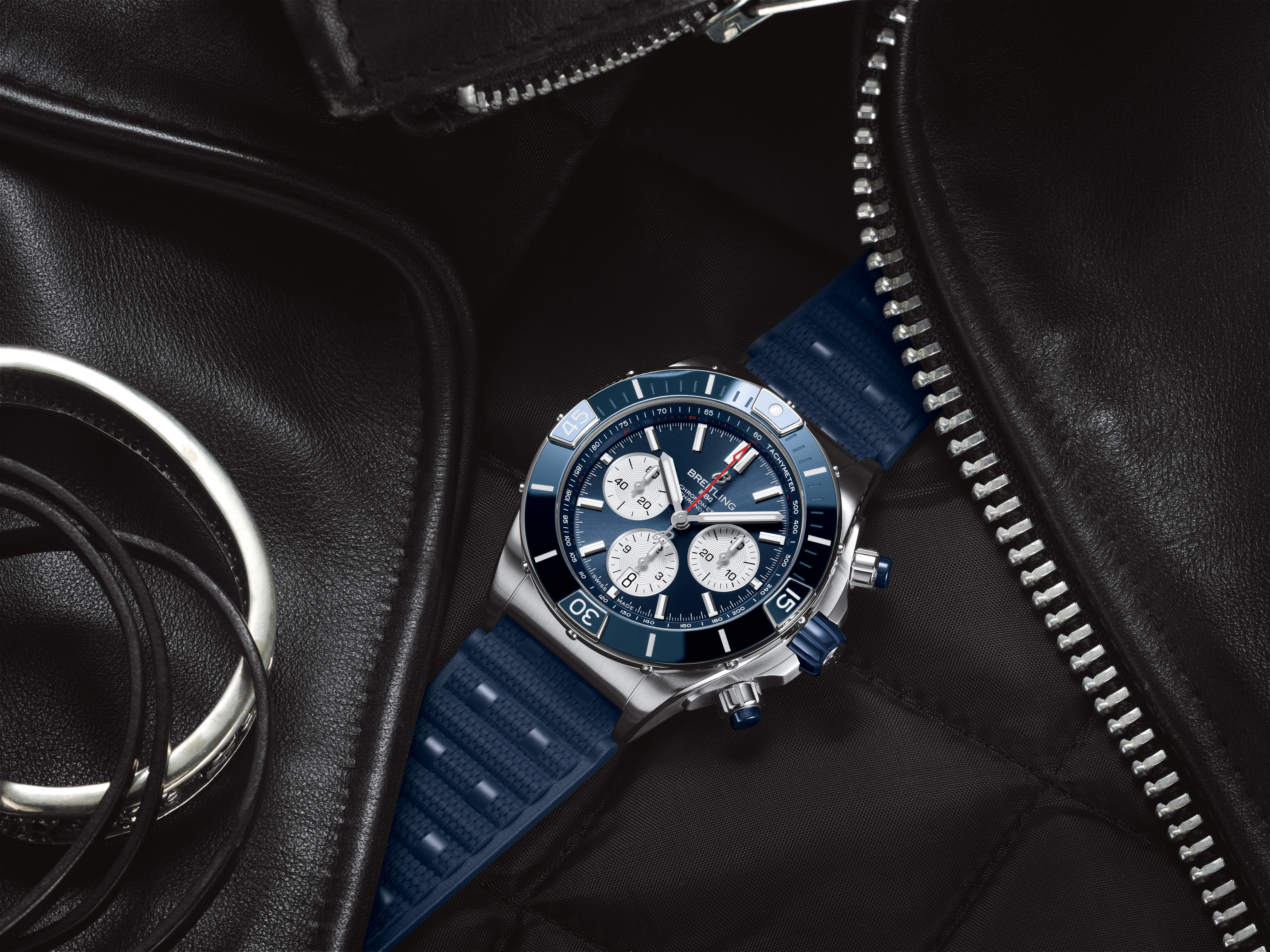 Apart from these versions, if you are still looking for something different and cool, then the black dial UTC-module version is the one for you! Embedded in a Rouleaux bracelet, the return of an smaller, additional watch – a Universal Time Coordinated (UTC)-module – that allows the wearer to keep track of an additional timezone is a hark back to Breitling's quirky yet innovative watches of the 1980s.Despite adding more bulk to an already bulky(44mm with bracelet) watch, the look of having a tiny secondary watch on the bracelet of your watch transcends all other shortcomings.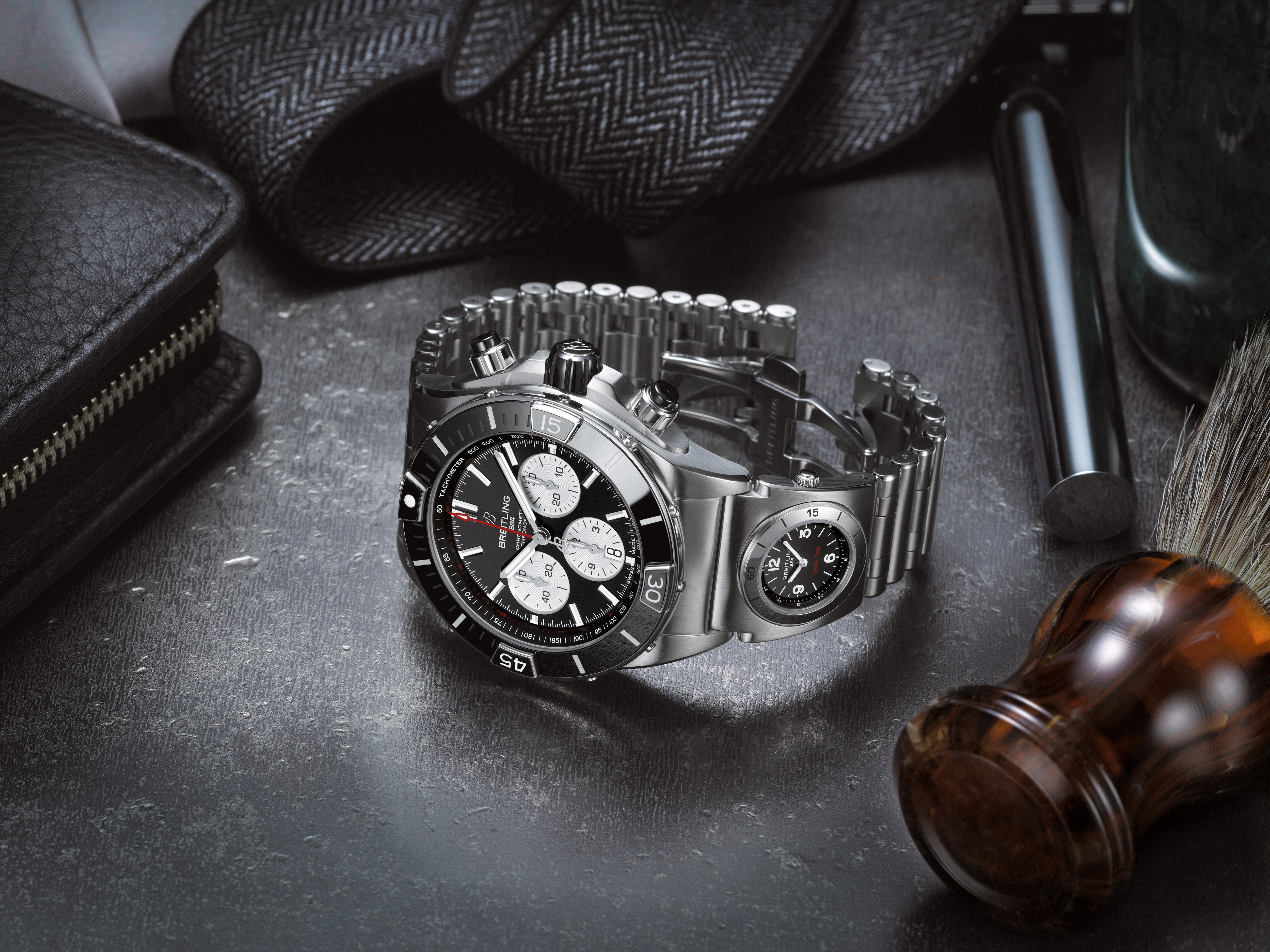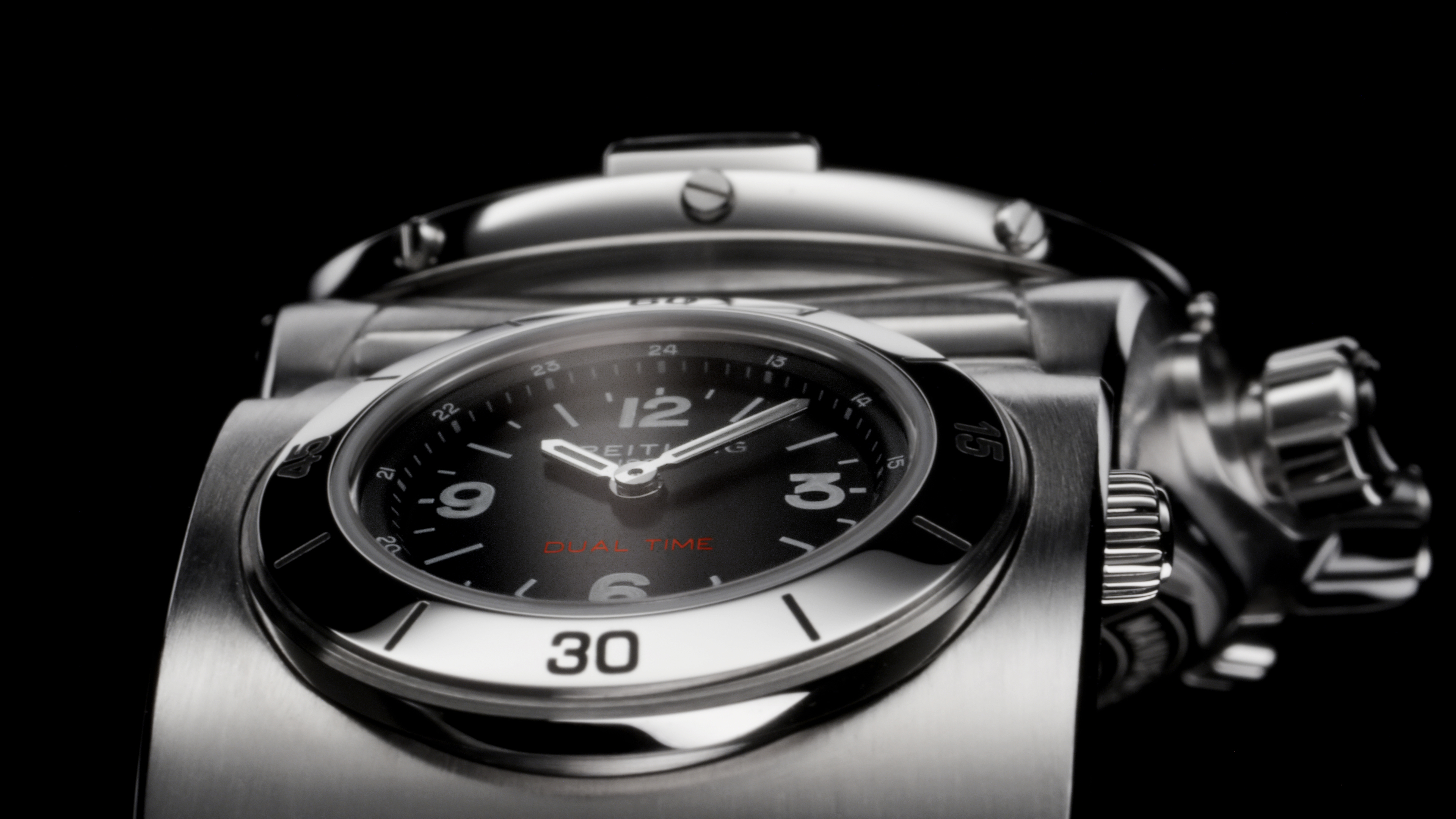 Super Chronomat 44 Four-Year Calendar
Like the name suggests, the Super Chronomat 44 Four-Year Calendar is home to a semi-perpetual calendar function that will require adjusting just once every leap year or four years or 1461 days. This version features the same 44mm case size but comes in two versions; a black dial version with tone-on-tone chronograph counters, stainless-steel bezel with a black ceramic insert (a first for the brand) and 18K red gold elements and another blue dial version with a bezel in 18K gold with blue ceramic inserts. Both the watches are powered by the Breitling Caliber 19 which is based on an ETA 2892-A2 that clocks in a power reserve of 42 hours.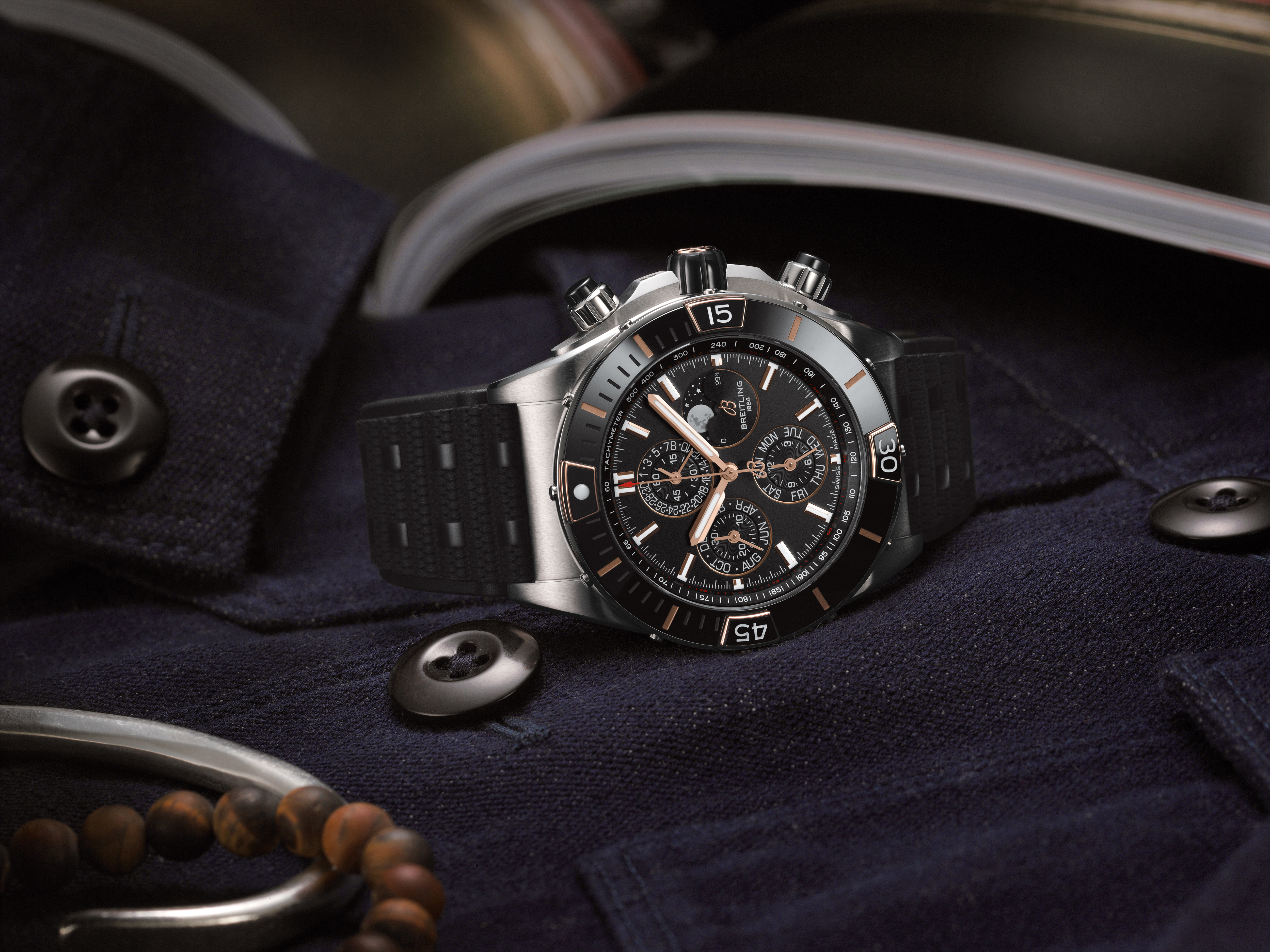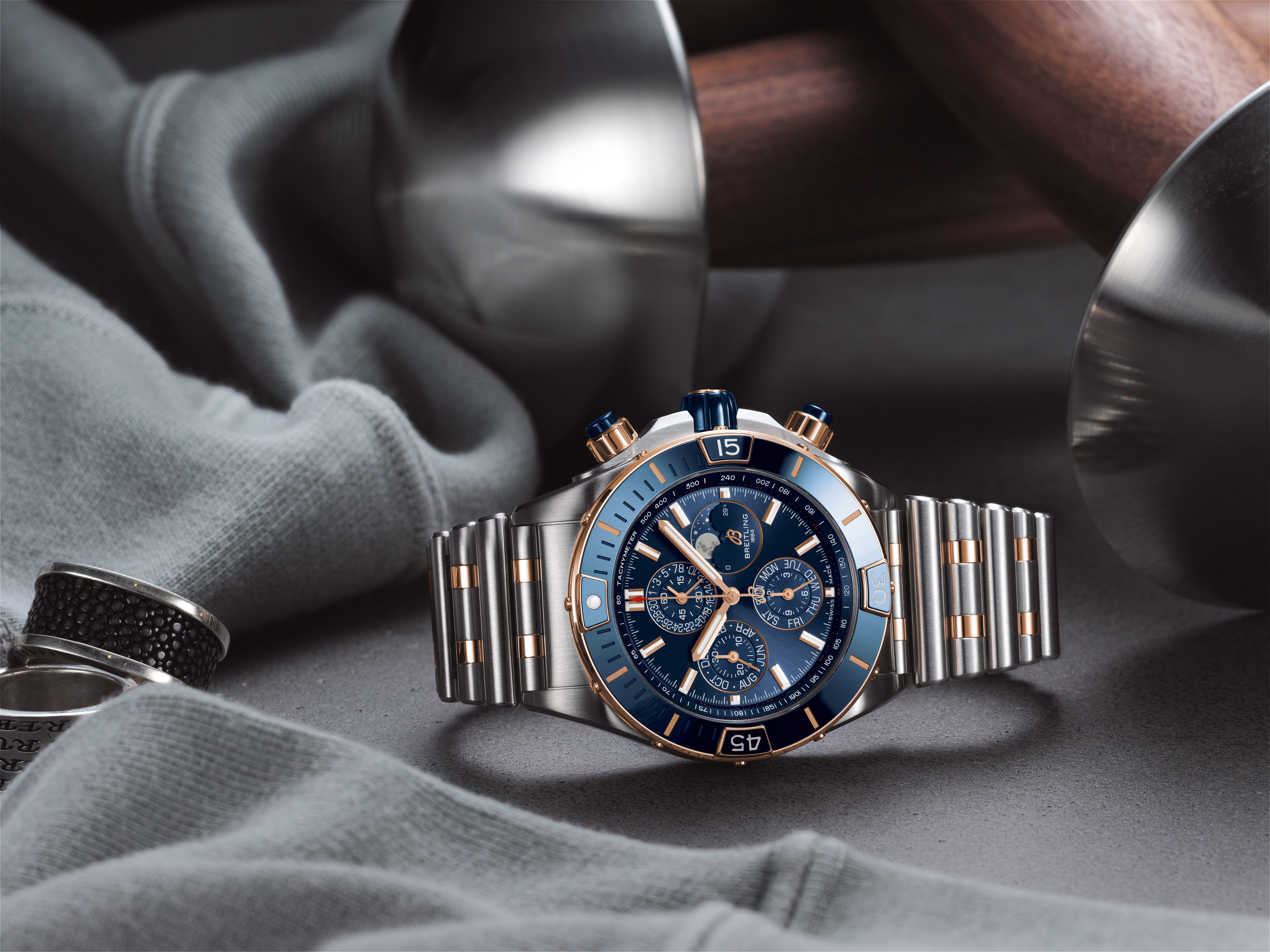 The Super Chronomat 44 Four-Year Calendar is available in either black or blue Rouleaux-inspired rubber strap and stainless-steel Rouleaux bracelet with butterfly clasp.
All the new releases are now available here.