Fabergé Lady Compliquée, created in collaboration with Jean-Marc Wiederrecht of Agenhor, was first showcased in 2015 and went on to win the Ladies High-Mech watch prize category at that year's Grand Prix d'Horlogerie de Genève. Since then, there have been several iterations of the beautifully crafted timepiece, where the hours are indicated by a moving ring at the periphery of the dial and minutes by the fanning out of a peacock's wing. The new 2022 versions are based on the same movement, although the new pieces, worked on by Master Craftsman André Martinez, renowned for his miniature creations, feature a unique design inspired by peacock feathers.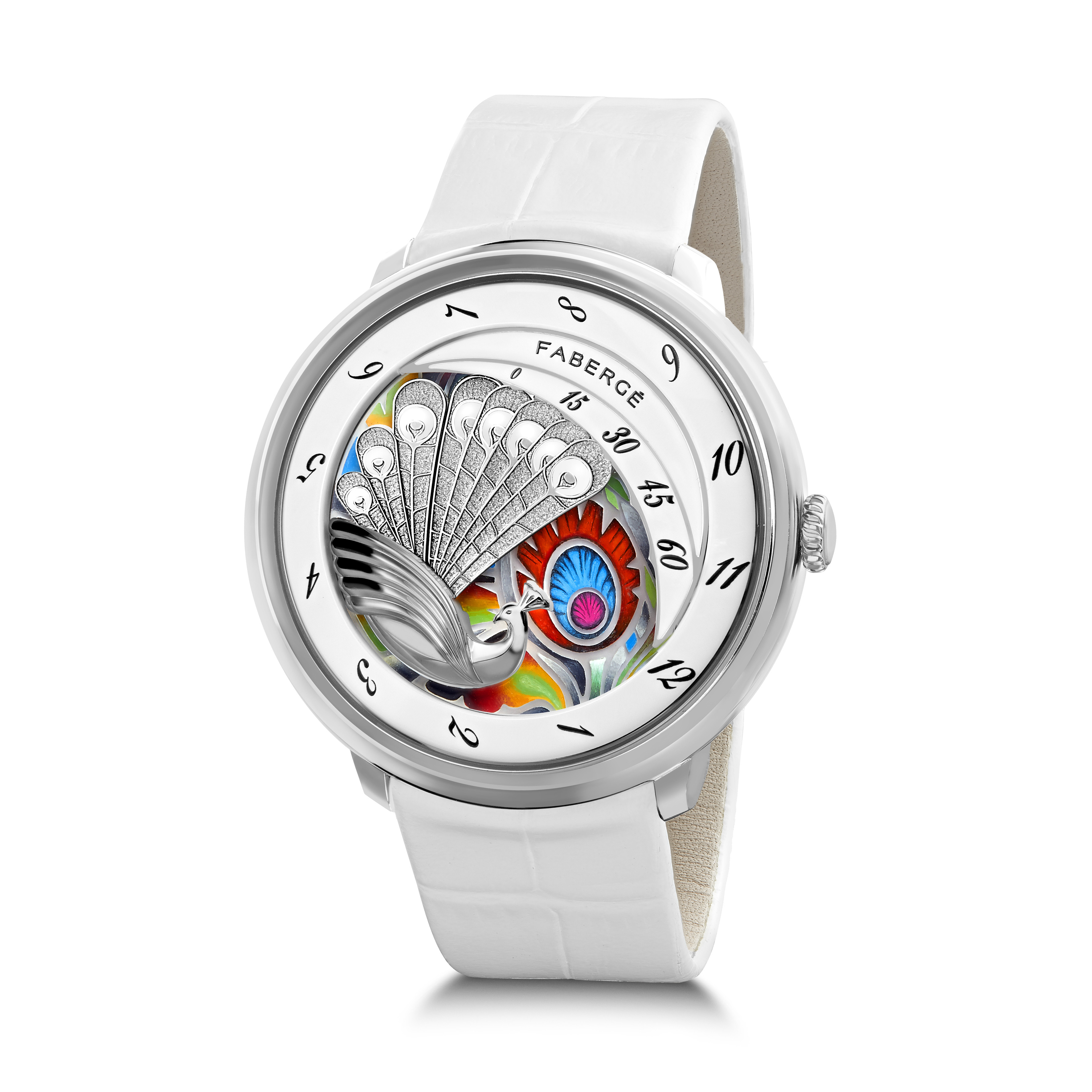 The new collection – limited to 10 pieces per design – is available in two colours. There is a black and white mother-of-pearl dial (REF: 2816/1)and a hand-etched multicolour mother-of-pearl dial (Ref. REF: 2815/1), engraved using a technique called 'eau forte'. In this etching technique, dating back to the 16th century, an image or any design is incised onto a plate, traditionally made of metal, using acid. However, in the Compliquée Peacock Arte timepieces, replacing the metal plate is a mother-of-pearl dial. On this base, Martinez has etched a colourful dial, the bottom section painted with colourful lacquers and then covered with another layer of transparent lacquer. The feather pattern is entirely hand-painted. In the monochrome dial, the etching is filled with a technique called 'encre de Chine', which uses special ink to prevent the dial from being cracked.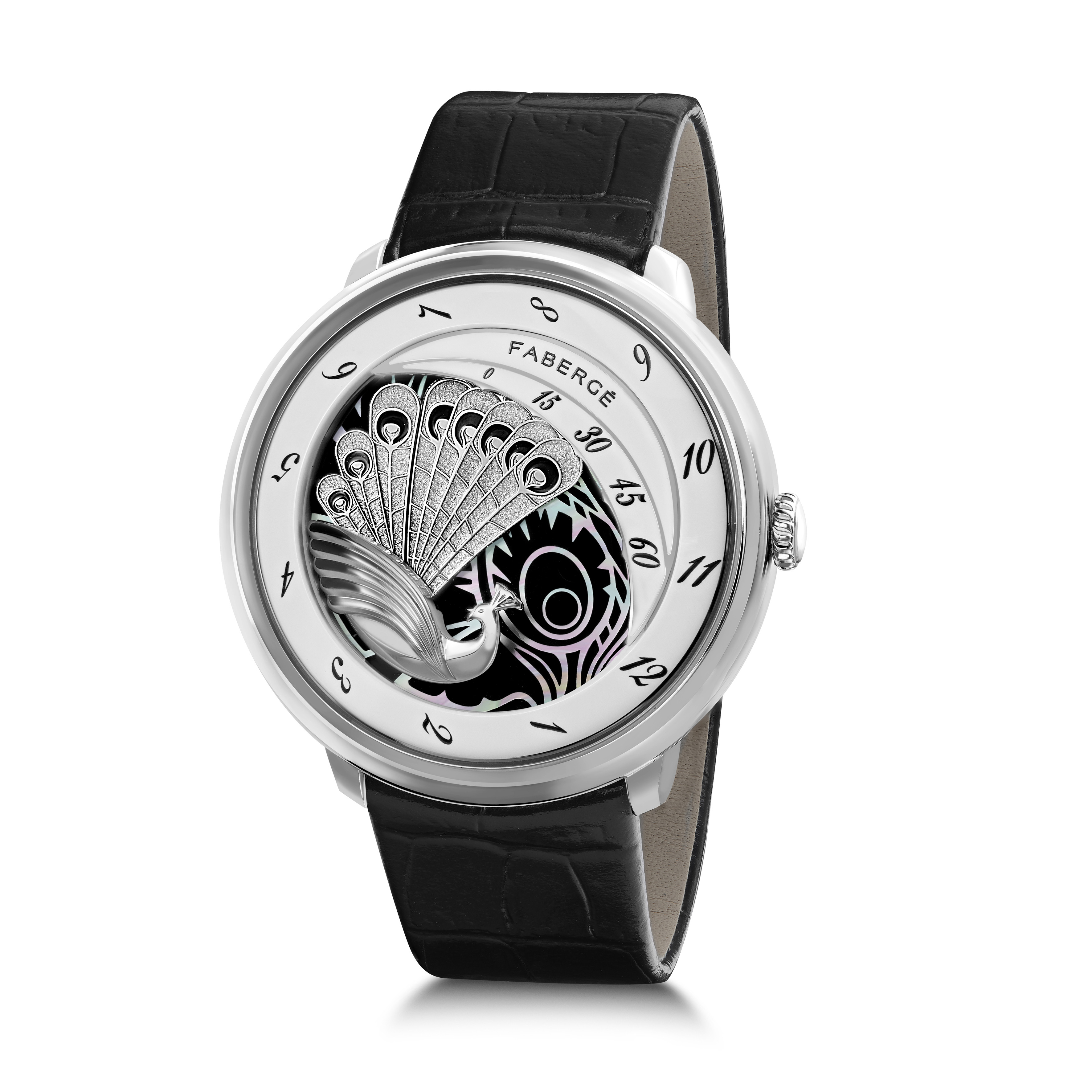 The 32.7mm watch gets an 18K white gold case and an 18K white gold crown. The watch gets the unconventional retrograde system hour and minutes markers –the outer ring of the dial gets italic hour markers while the inner dial gets only 0, 15, 30, 45, and 60-minute markers. The wearer can read the time by winding the watch at 3 o'clock when the mother-of-pearl ring rotates counter-clockwise while the minute is read through the position of the peacock tail's last feather, and returns to zero position after hitting 60.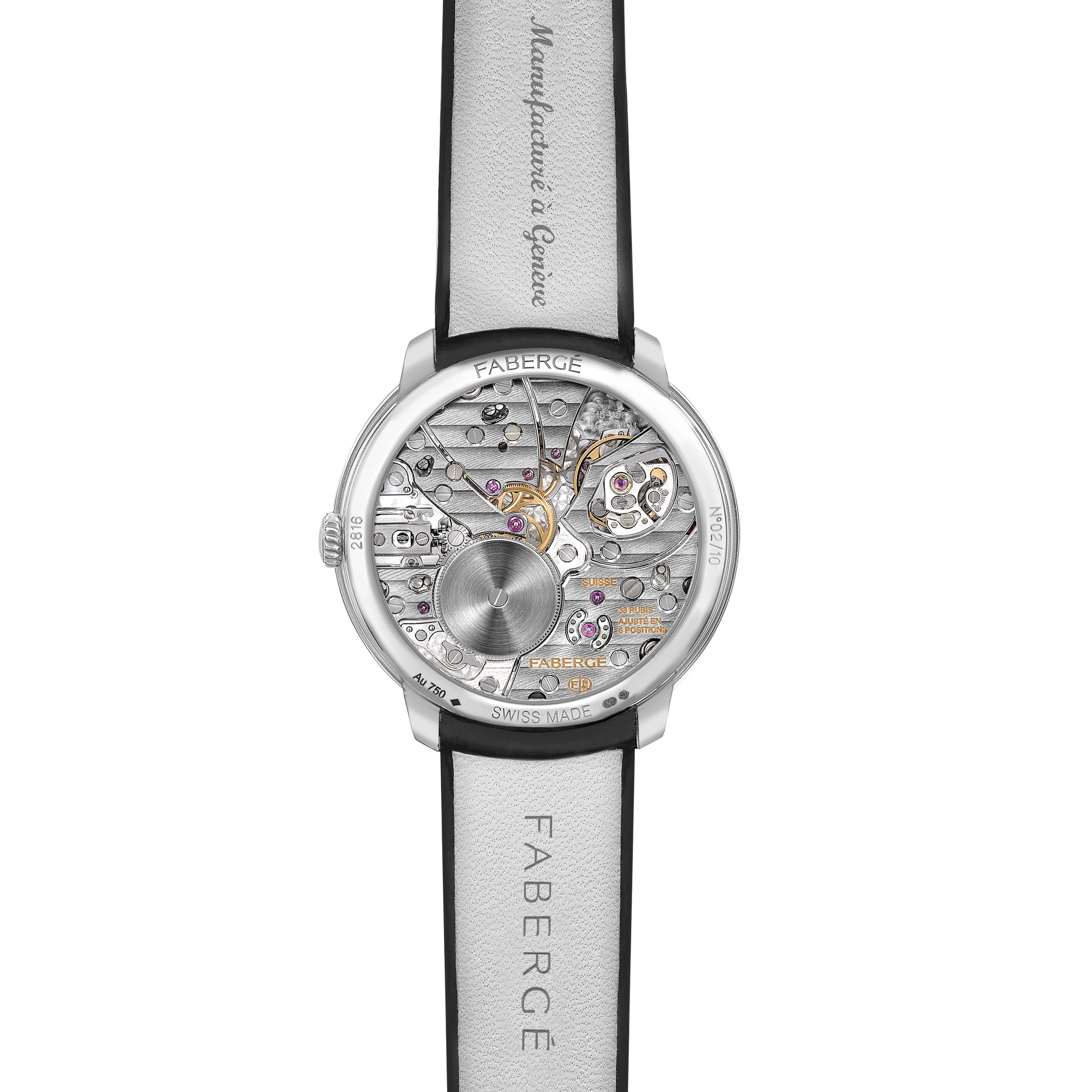 Also Read: Graff and Fabergé watches, now in India
Powering both the watches is the manual wound Caliber 6901 delivering a power reserve of 50 hours. Turning the watch reveals a sapphire crystal caseback with the engraving of the individual watch number out of 10. The 18K while gold on these watches gives them a water resistance of 30m. Completing the watches are completed on a black or white calf leather strap.

Images: Courtesy Fabergé