Ulysse Nardin explores four new materials for the new Executive Tourbillon Free Wheel limited editions
Keeping in tune with the theme of "Xplore, Xcite, and Xist", Ulysse Nardin ventures into the territory of daring materials with four new versions of the Executive Tourbillon Free Wheel. A visual treat for watch connoisseurs, the new editions feature unique and exclusive materials like Straw Marquetry, Aventurine, Osmium and Carbonium Gold that are used on the dial and the barrel cover of the timepiece.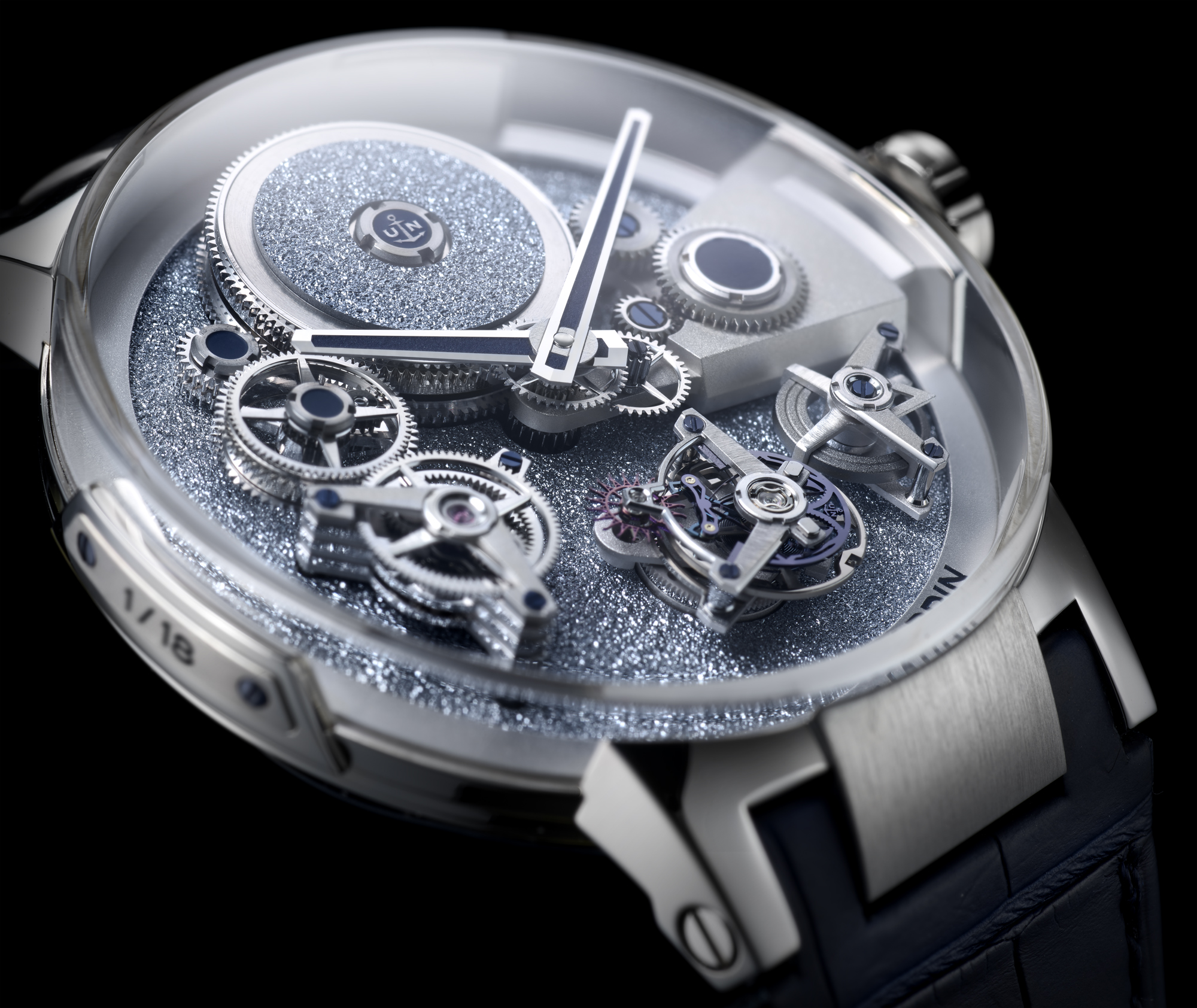 Straw Marquetry
Popularly practised during the 17th century usually by nuns in convents, straw marquetry is the process of splitting the straw, dying and then applying them onto the dial and the barrel cover. Apart from standing the test of time, this process enables the dial to catch light in such a way that it creates a stunning visual effect. The use of this material offers a distinctive way to explore precision in a pattern design and brings poetry to an already complicated timepiece.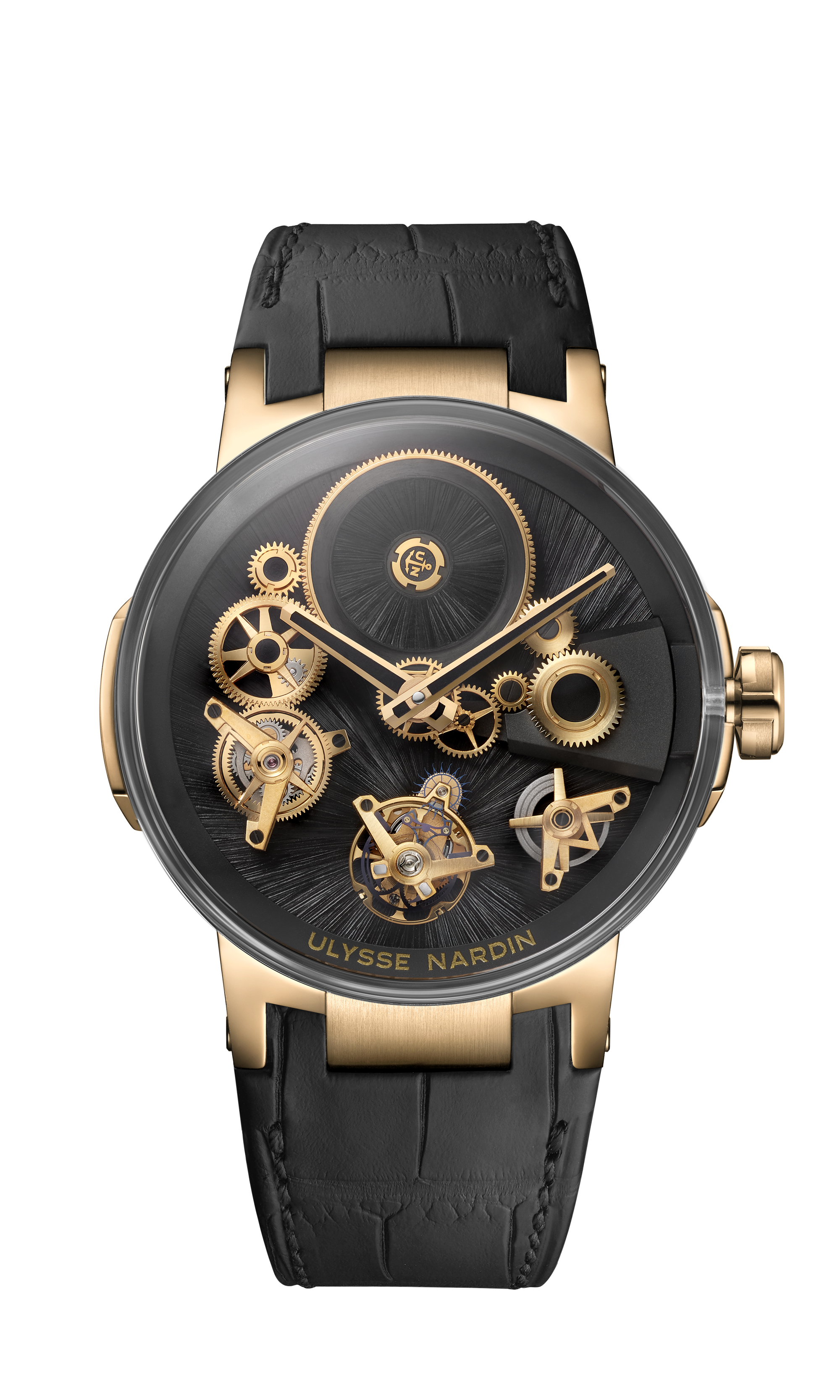 Osmium
One of the world's heaviest metal, Osmium features properties of being the rarest, densest and the most stable element. It is usually used by manufacturers when extreme hardness is required. The tour de force of mechanical watchmaking features a white gold case that frames the diamond-like osmium crystals and offers a cosmic-like aesthetic.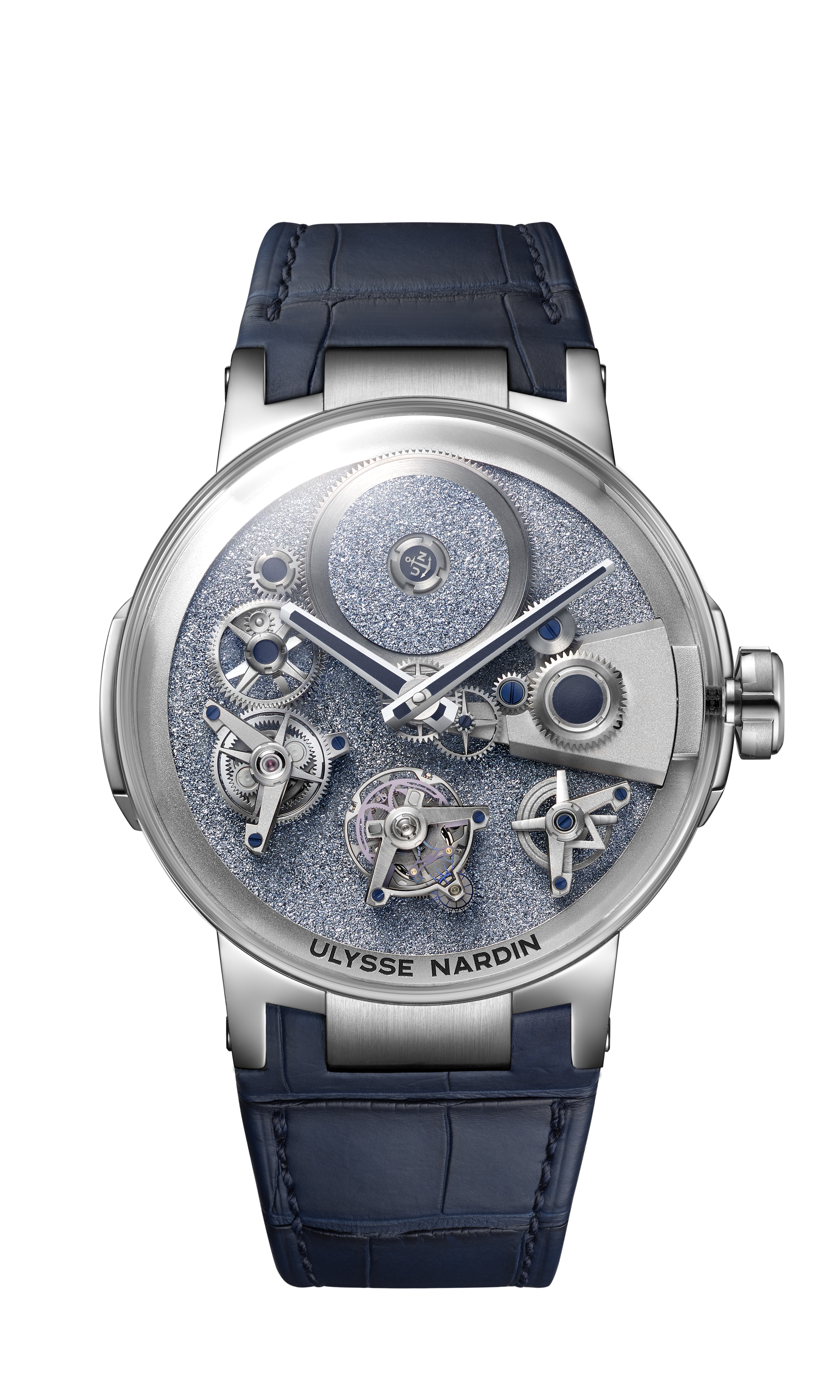 Aventurine
Aventurine is a form of quartz that is characterised by its translucency and is reminiscent of the starry night sky glittering with reflections of the stars. Often called the aventurescence, the dial showcases a marvellous shimmering effect that marks the beginning of an interstellar adventure.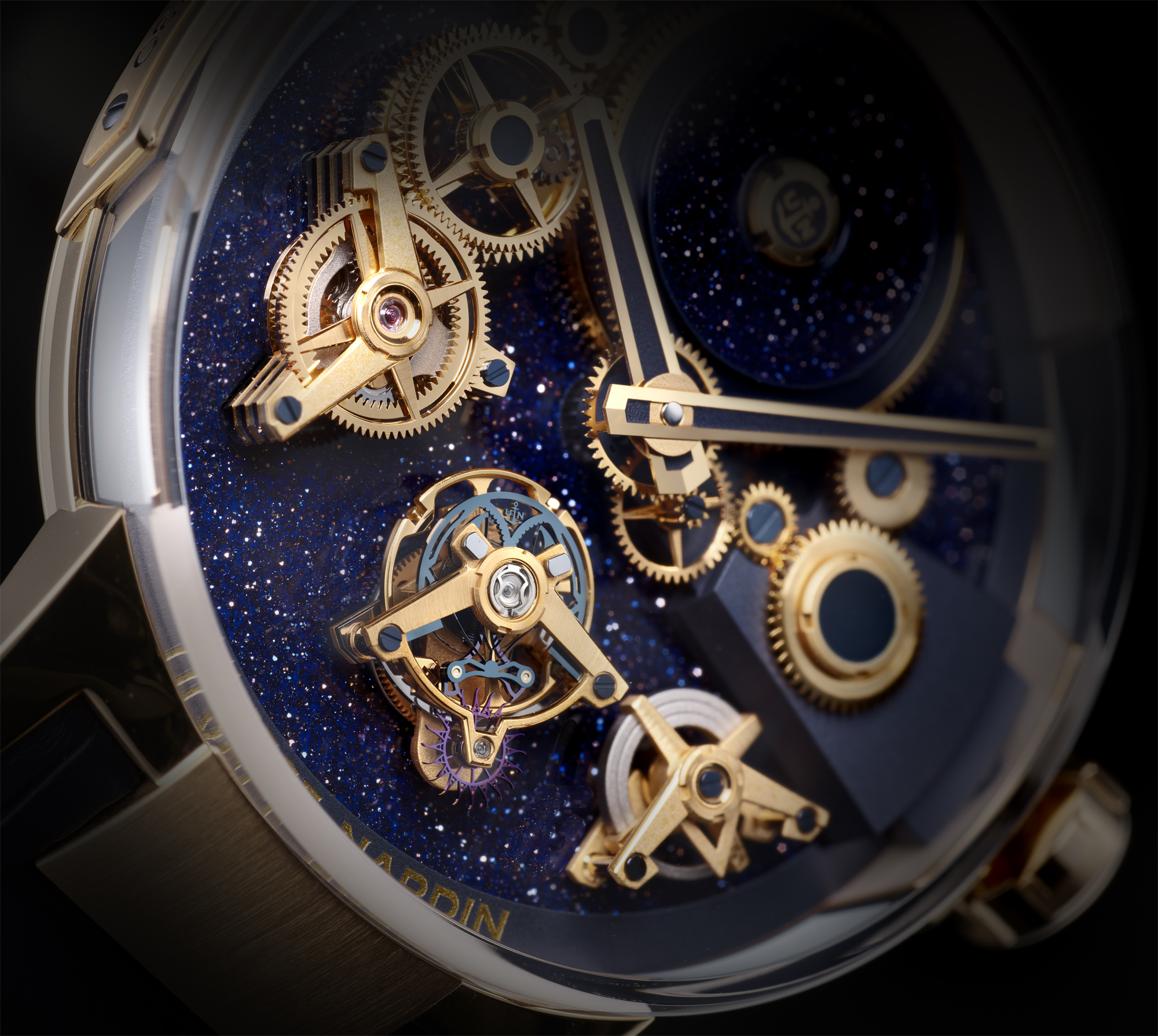 Carbonium® Gold
A product of the intimate fusion of carbon filaments and gold particles, Carbonium® is an ecologically sourced material that is twice as light as aluminium. The use of Carbonium® on the dial and barrel cover of the Executive Free Wheel offers a bold and elegant visual treat. Additionally, the gold vein of the material works perfectly against the background of the black bezel and leather strap.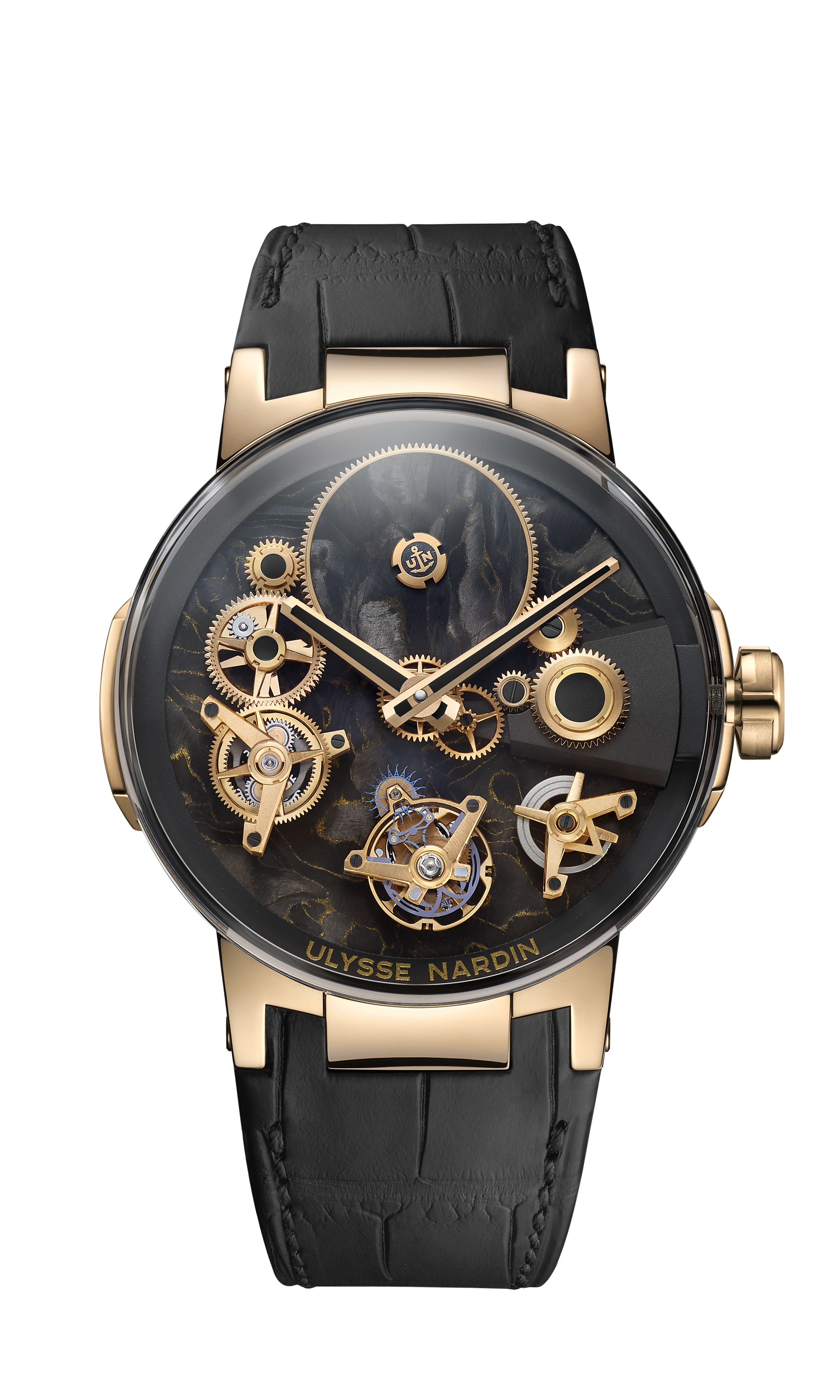 The 18-piece limited edition of the Executive Free Wheel is powered by the futuristic UN-176 movement and clocks in a power reserve of 7 days.