Luminox launches another adventure soaked timepiece under the LuminoxXBearGrylls #NeverGiveUp meets #EverySecondCounts campaign
There are very times when a brand achieves the perfect collaboration where every part of it fits perfectly into each other like a glove. The iconic Swiss watch brand Luminox and their partnership with adventurer Bear Grylls is one such collaboration. Both have recently collaborated to bring out timepieces that speak truly to the brand's #EverySecondCounts mantra and Grylls' #NeverGiveUp motto.
This time the latet model to fall out of the magic bag of this perfect collaboration is the "Bear Grylls Survival MASTER Series -3149". Available in a an orange rubber EPDM strap, the timepiece is stacked with features that will put all adventure sports watch to shame.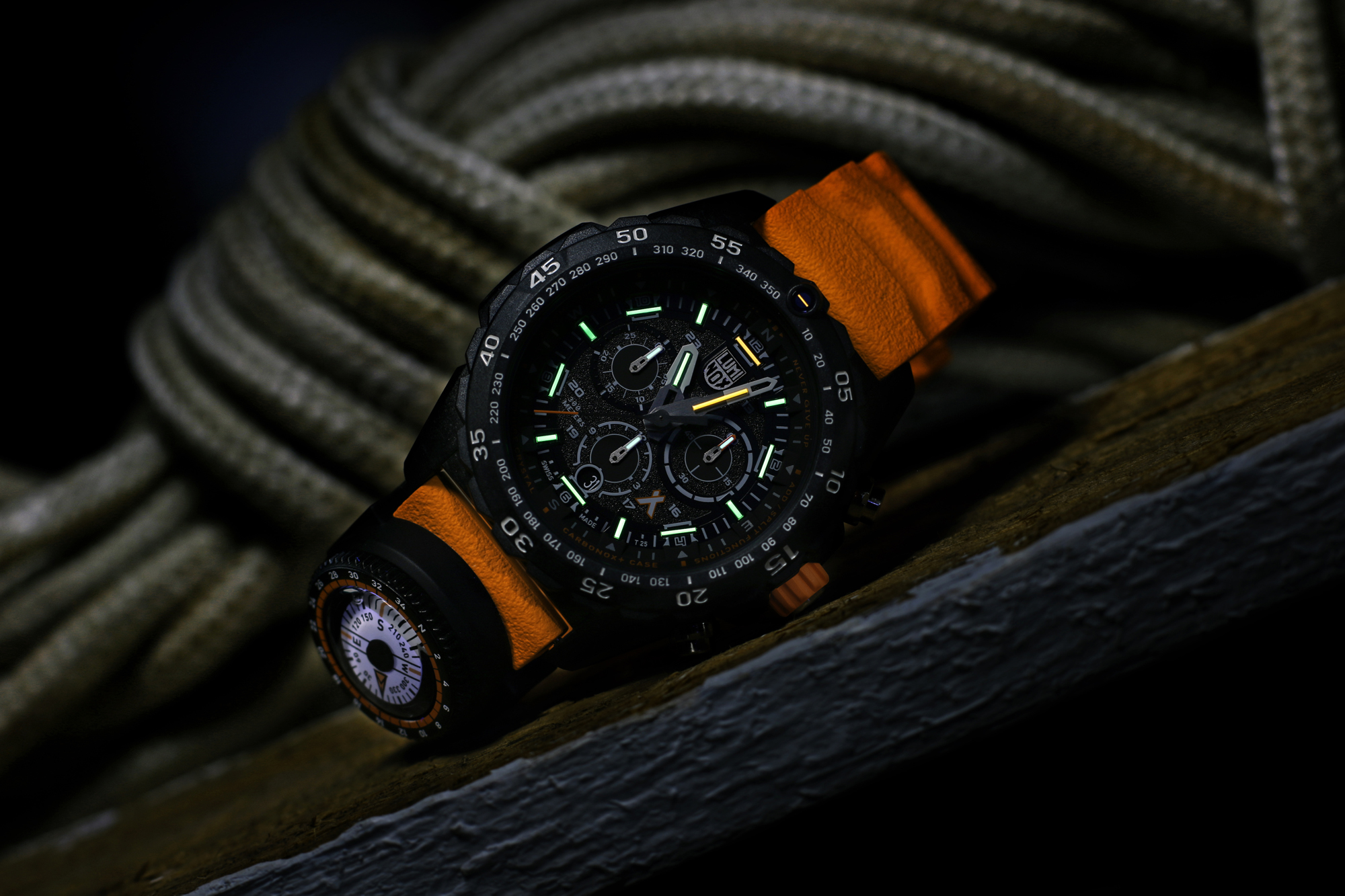 The watch is made of the light, durable and tough CARBONOX™ case that has a water resistance of 300 meters. This ensures that the watch is built to accompany you in the most extreme of conditions. "It's incredibly important to me to work alongside world class trusted partners and Luminox have proved that and more. I've been wearing Luminox since my early adventuring days, so it's great to now be a part of the family. The rugged watch range has been carefully crafted featuring multi-functional design and state of the art materials – set to inspire and encourage the adventurer in everyone – men and women, boys and girls, outdoor novices and experts." said Grylls.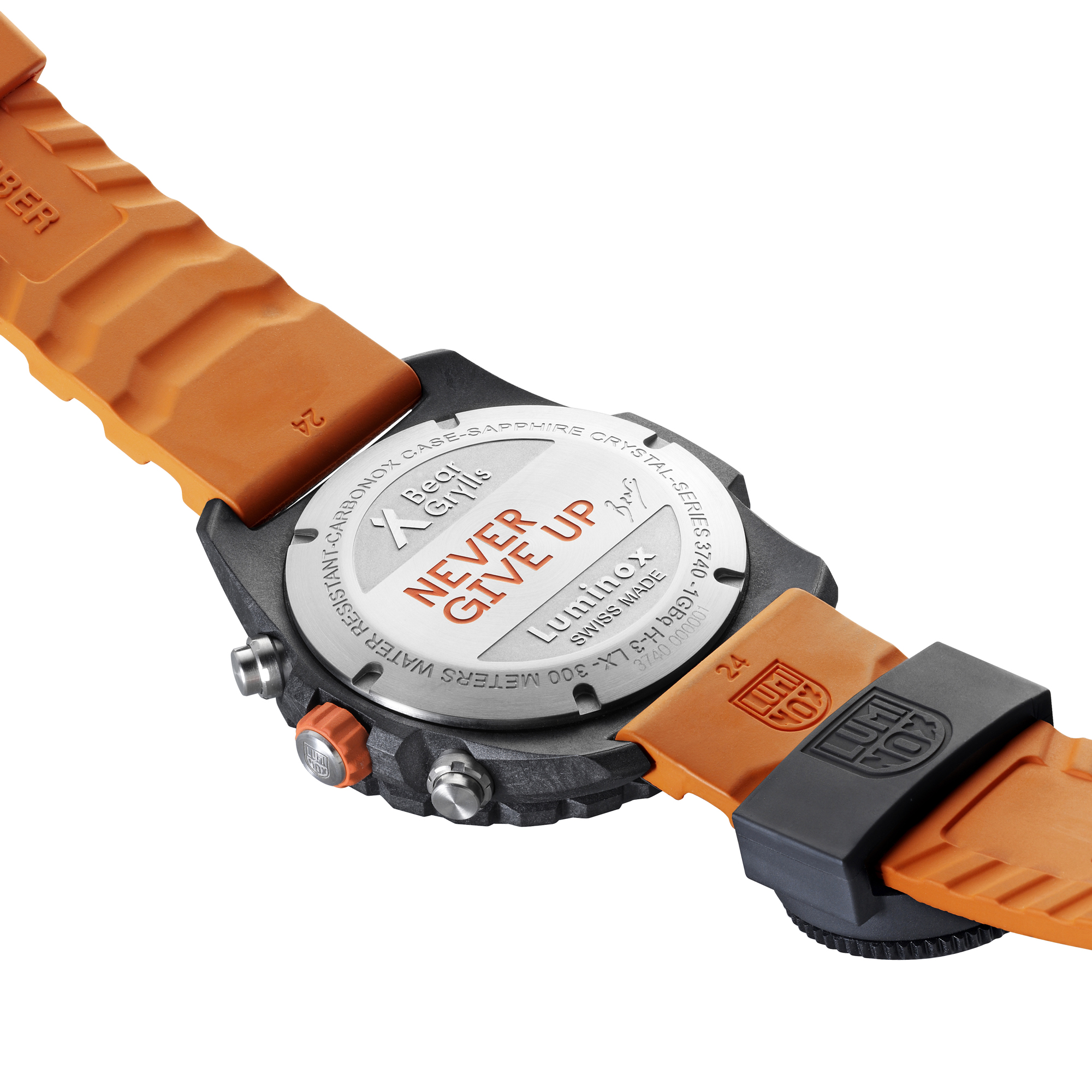 Keeping the inspiration in mind the "Bear Grylls Survival MASTER Series -3149" features the bear Grylls' logo and motto "Never Give Up" on the dial and the caseback.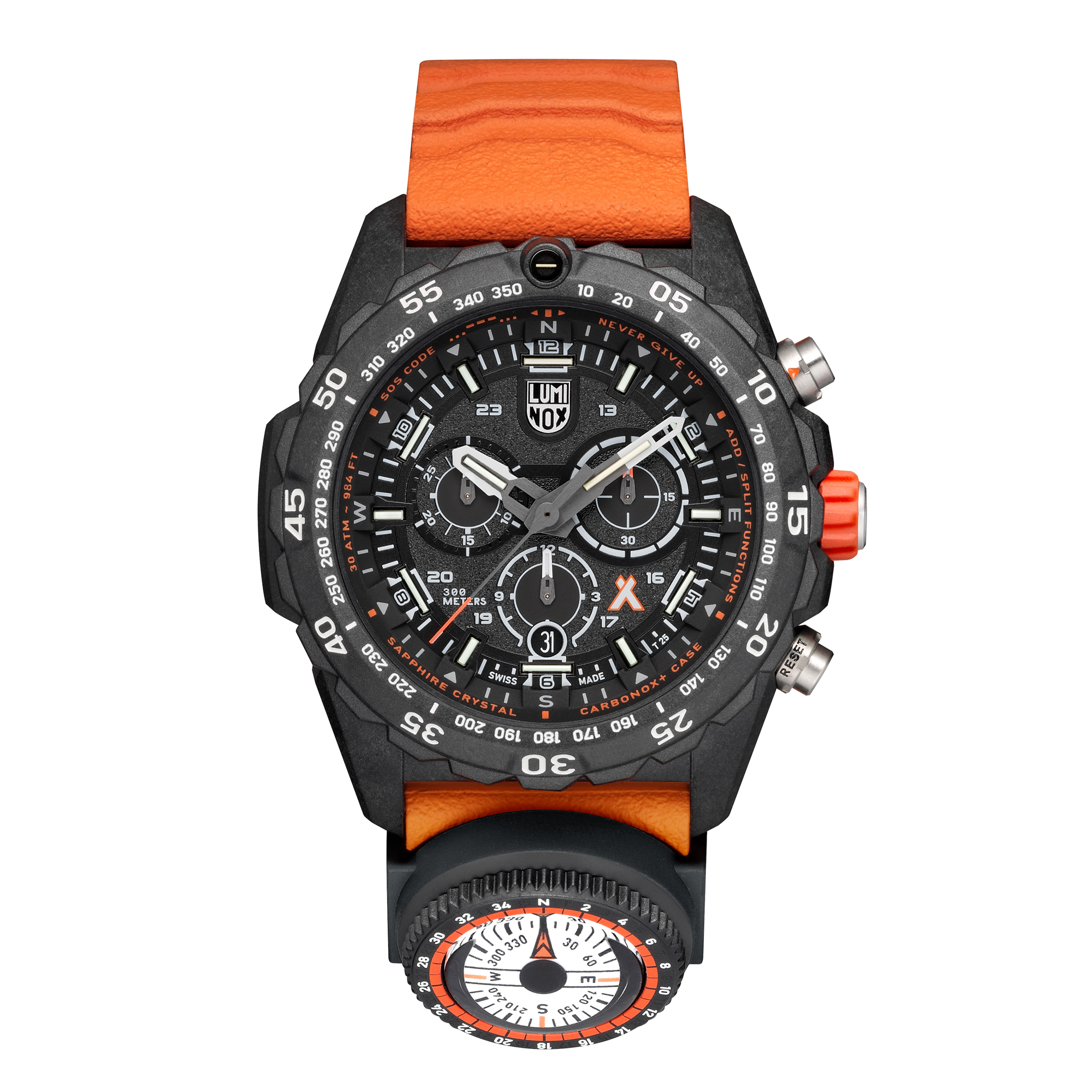 Here are the specifications:
·Origin - Swiss Made
·Always Visible - Constant glow for up to 25 years
·Size/Diameter - 45mm
·Water Resistance - 300 meters, 30 ATM, 1000 feet
·Movement - Ronda 5030.D
·Case material - CARBONOX™+
·Bezel - CARBONOX™+, uni-directional turning, count-up and compass
·Case back - 316L stainless steel, screw in
·Crystal - Sapphire crystal, anti-reflective coating
·Crown - 316L stainless steel, screw on
·Case Height - 14mm
·Weight - 98g
·Standard Strap - Orange rubber EPDM strap, stainless steel buckle
Price – INR 71,022