Roger Dubuis launches the Excalibur Superbia – a contemporary epitome of extravagance.
Roger Dubuis has always managed to push the envelope and this time they take it notch higher with the Excalibur Superbia - a stunning contemporary epitome of extravagance guaranteed to send the senses of the most hardened hyper watch aficionado into overdrive.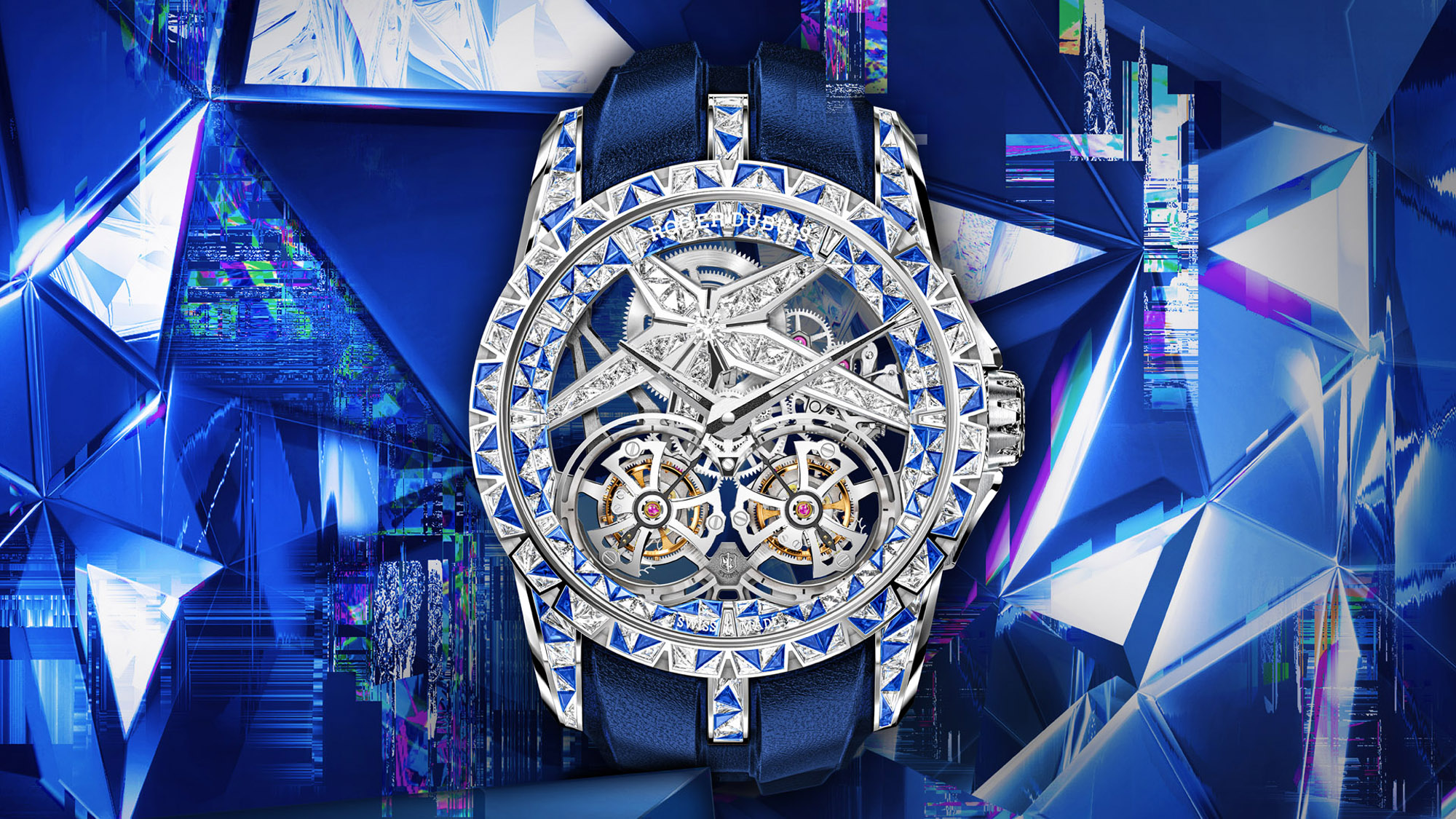 Strongly inspired to vanity and risk-taking ( as the world Superbia is Latin for Pride), the Excalibur Superbia is the ultimate totem for a tribe of people who trust that life is but a game that is for making the most of.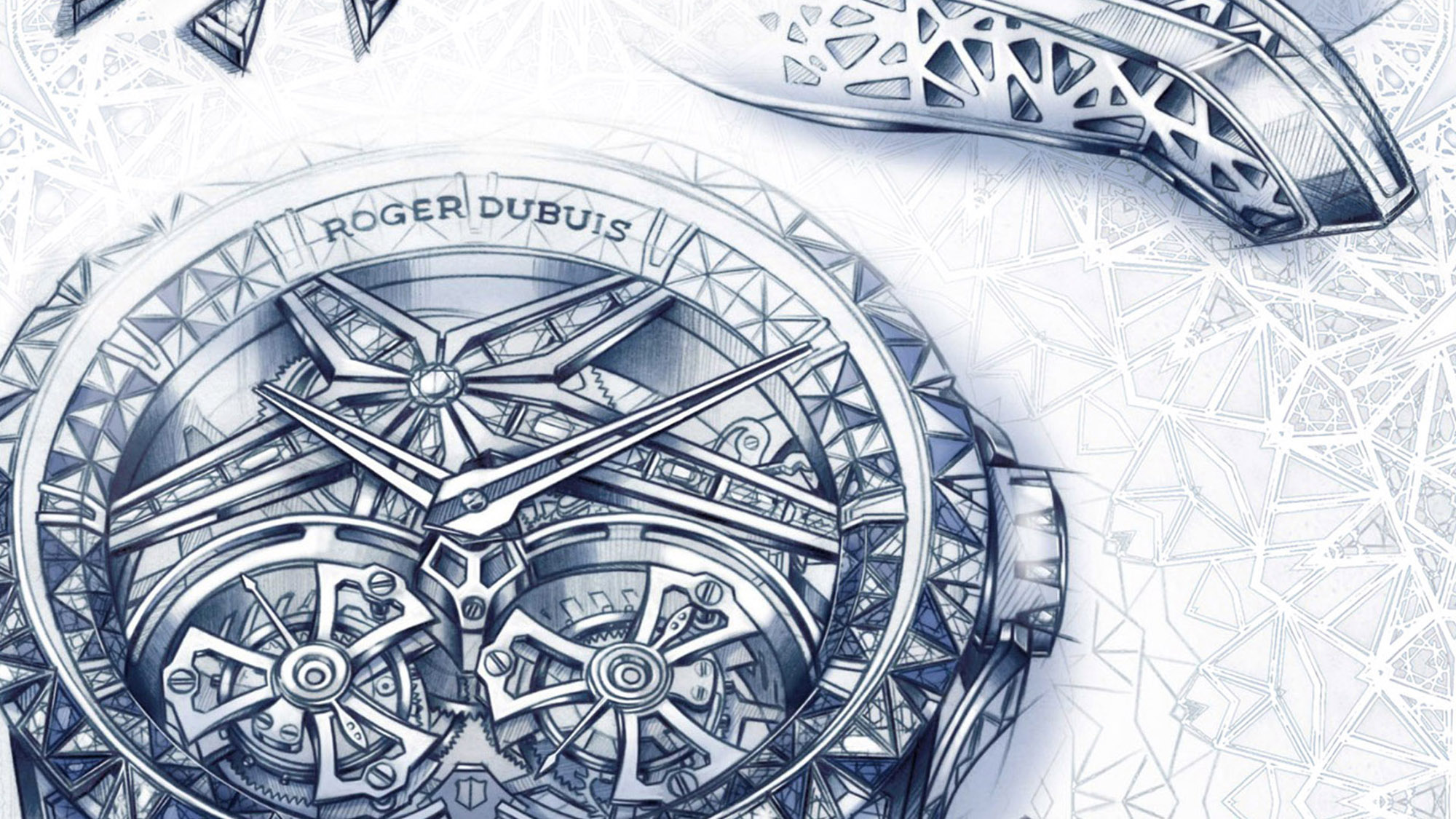 Crafted in palladium-enriched white gold and set with exactly 600 precious white diamonds and blue sapphires, the Excalibur Superbia features a brand-new double flying tourbillon movement - the RD108SQ. Despite the number of exciting features of the watch, the one that really stands out is the setting of the stones in the flange, the bezel, the case and the crown. Each stone that has been set is tetrahedron shaped and assembled with an invisible setting on curved surfaces – a first of its kind. The hardest way to set a stone, an invisible setting becomes nearly impossible when required on a curved surface.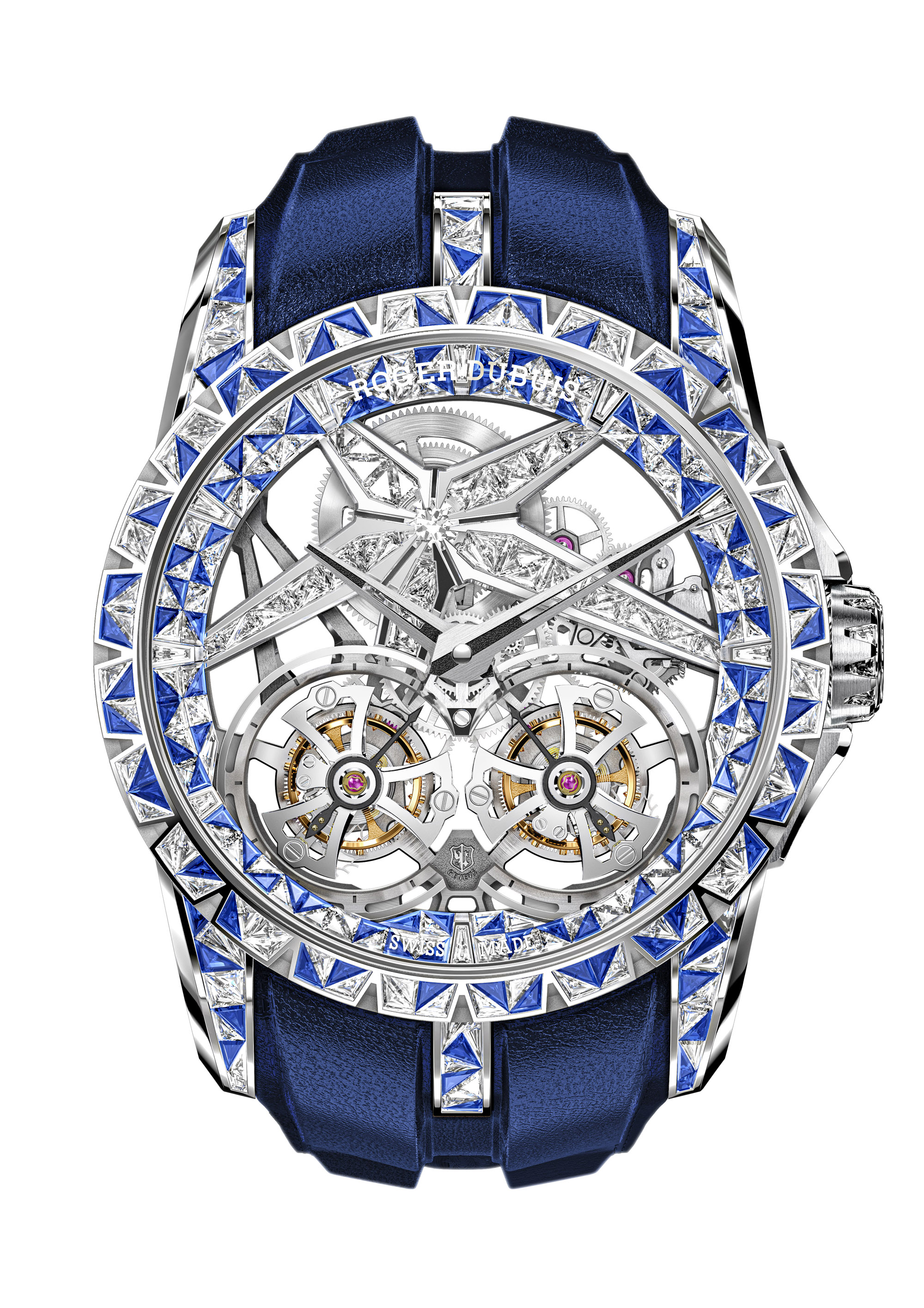 A hyper watch dedicated to the hyper tribe, the Excalibur Superbia demonstrates a mindset focused on living life to the fullest and the secretly inscribed words Memento mori (Latin 'remember that you [have to] die) is a constant reminder of the same!