Playing with gold, the new Petite Heure Minute pays homage to the Earth Dragon, the fifth element in the 60-year cycle of the traditional Chinese calendar. Limited to just 8 pieces(Numerus Clausus), the timepiece exemplifies the Dragon which is one of the most celestial mythical creature. The Dragon and the stories that surrounds it transcends culture and millennia, from Africa to the Nordic countries through Asia and especially China.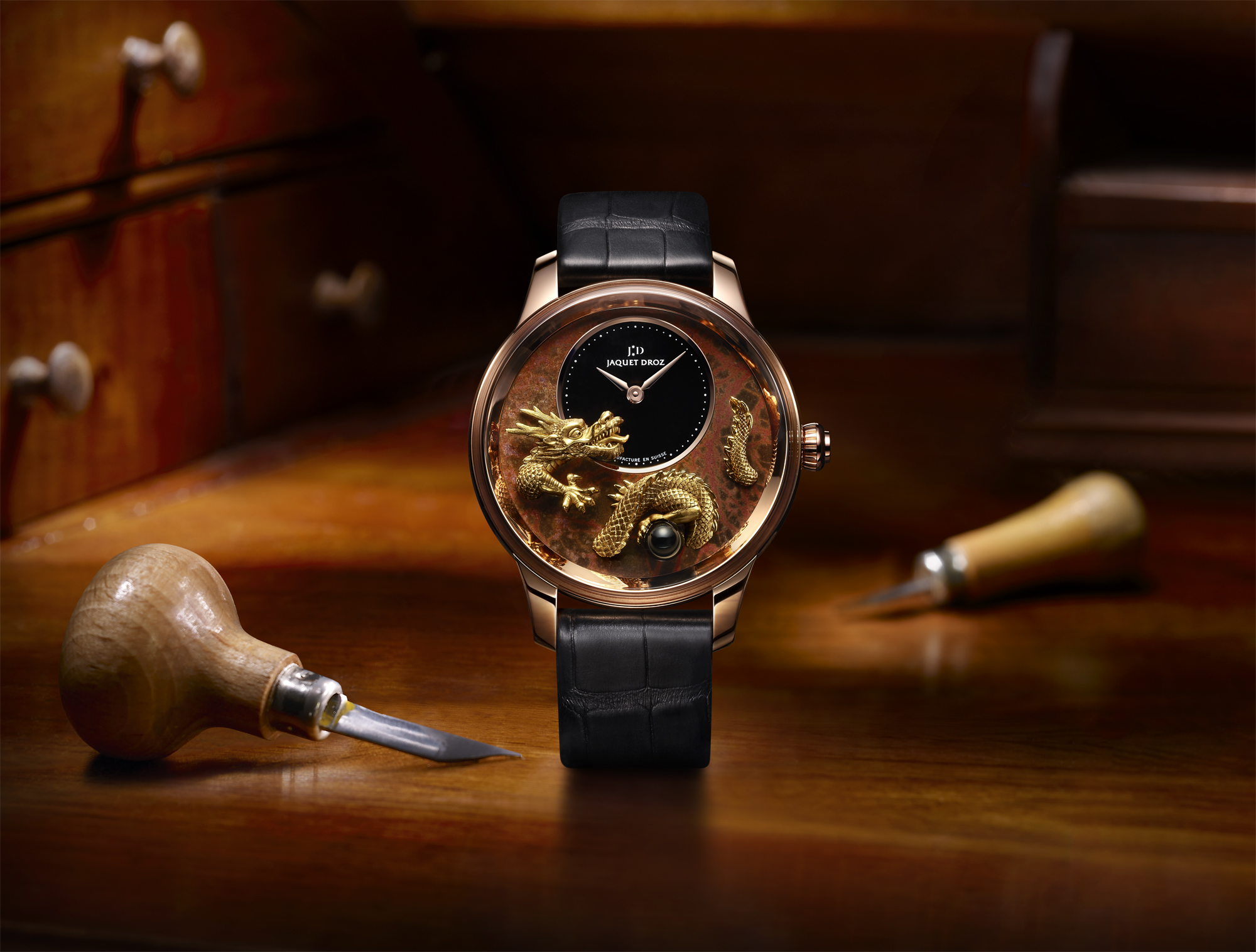 To perfectly showcase the power of this creature, Jaquet Droz has chosen the Petite Heure Minute as its canvas. Crafted in 18k rose gold case, the Petite Heure Minute Relief Dragon features a dial that is carved from the so-called "Spiderman" jasper and onyx. It showcases a mixture of colours ranging from brown, ocher and burgundy. This sets the perfect background for the emerging hand-engraved and hand-patinated 18k yellow gold Earth Dragon. The off-centred absolute black onyx dial at noon houses red gold hands that matches perfectly and brings clarity and harmony to the rest of the watch. Furthermore, the brand also showcases a wonderful gesture of fixing an onyx bead underneath the black dial as a symbol of well-being, luck and prosperity.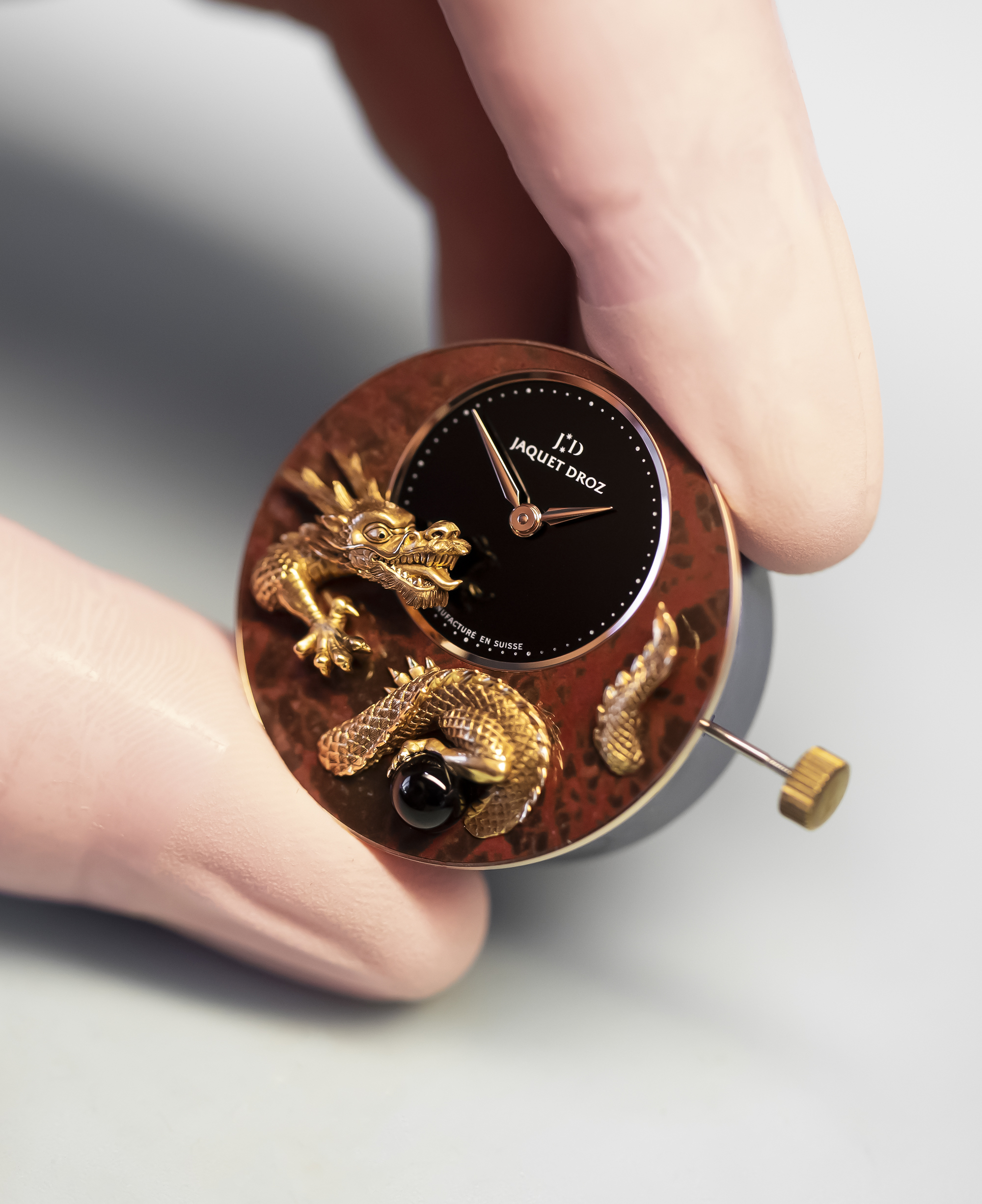 The beauty of this timepiece is that its innovation and creativity does not stop at the dial but moves beyond it. Once you turn the watch around, the creation present on the dial side continues on the back with an oscillating weight also made of Spiderman jasper, and adorned with a gold engraving of the body of the Dragon on the dial side. This proves that the watch's movement is also intertwined with the Dragon's reptilian body. The self-winding mechanical movement clocks in a power reserve of 68 hours.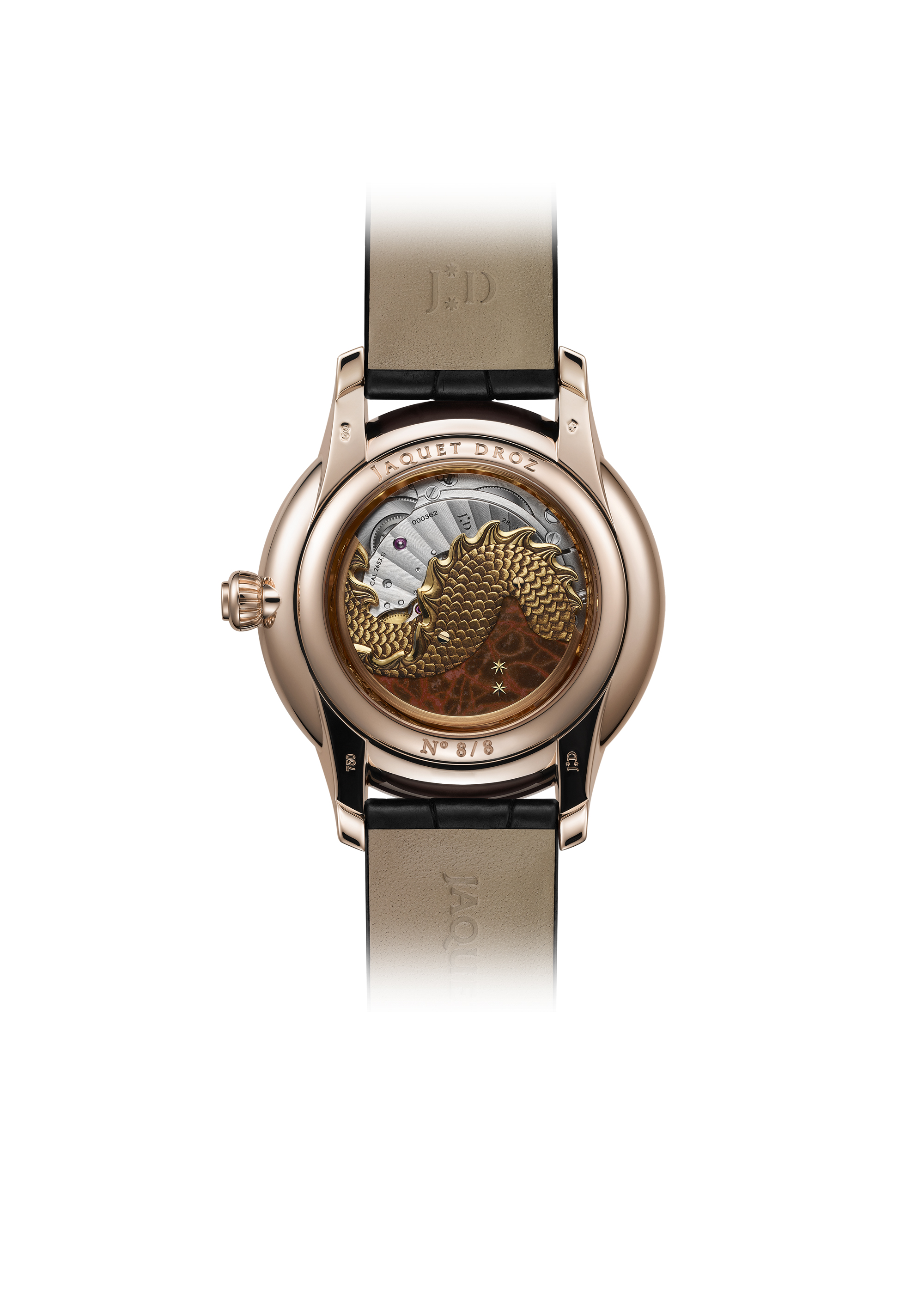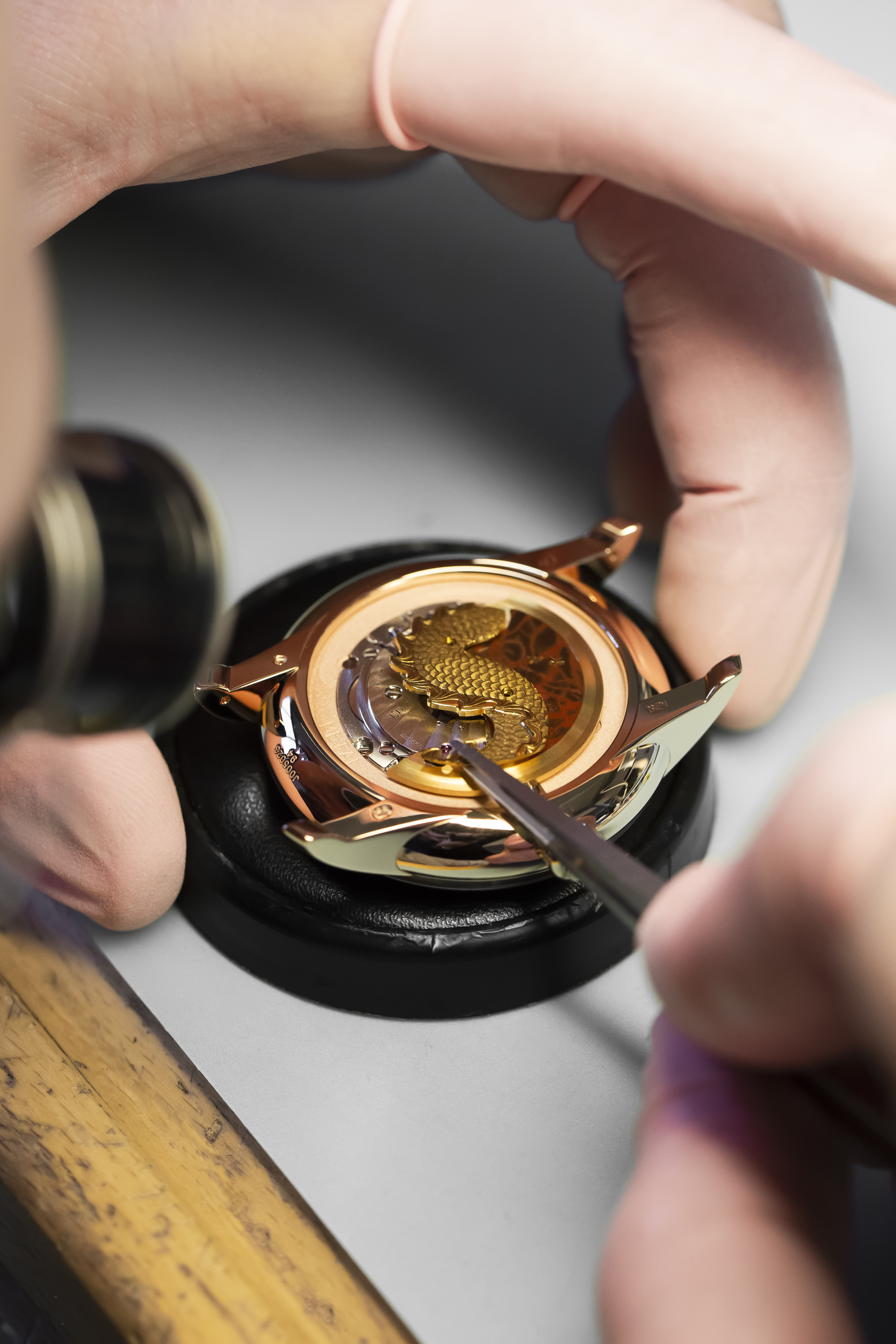 Strapped to a rolled-edge hand-made black alligator, the Jaquet Droz Petite Heure Minute Relief Dragon is limited to just 8 pieces.