Reviving one of the company's most historic models, IWC revealed the headliner for the SIHH – at least till now – the Pallweber wristwatch. A
"IWC has priced the Tribute to Pallweber at $36,600*"
brilliant reinterpretation of the original Pallweber pocket watch which was launched in 1884, the concept was the brainchild of the Salzburg-based watchmaker Josef Pallweber, who pioneered a digital timekeeping system in which the hours and minutes were displayed by large numerals on rotating disks rather than by hands.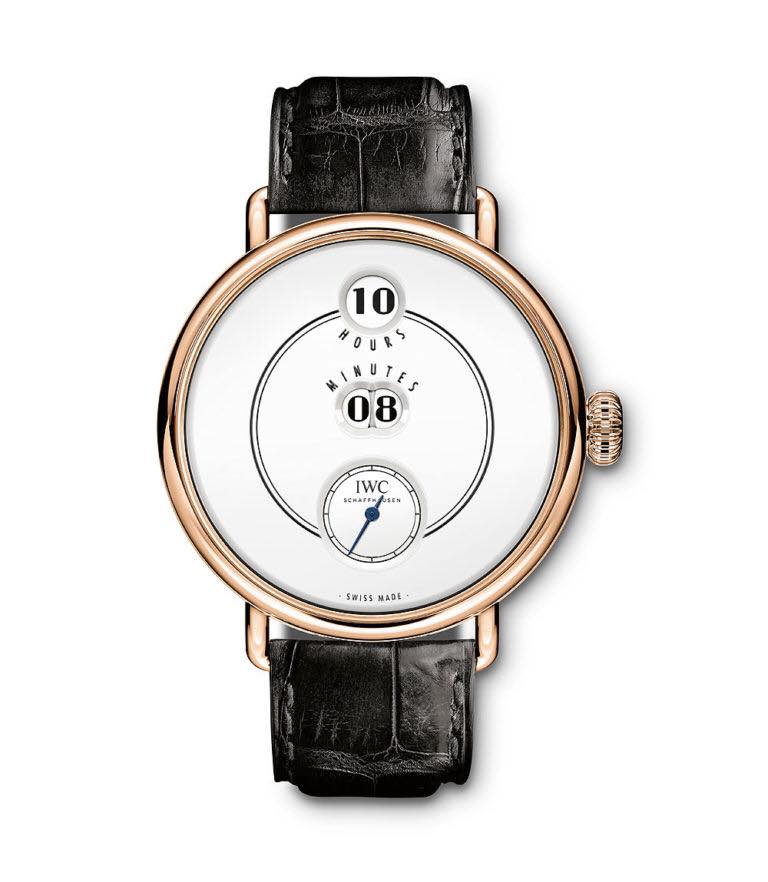 The modern 45mm wristwatch version of the pocket watch comes in an 18k rose-gold case with a white lacquered-finish dial, and a blue seconds hand complementing the digital hours and minutes display.
In tribute to the original Pallweber pocketwatches, the watch, which is limited to 250 pieces, has the labels "Hours" and "Minutes" for their respective round windows on the dial. IWC has priced the Tribute to Pallweber at $36,600 (all prices are subject to change).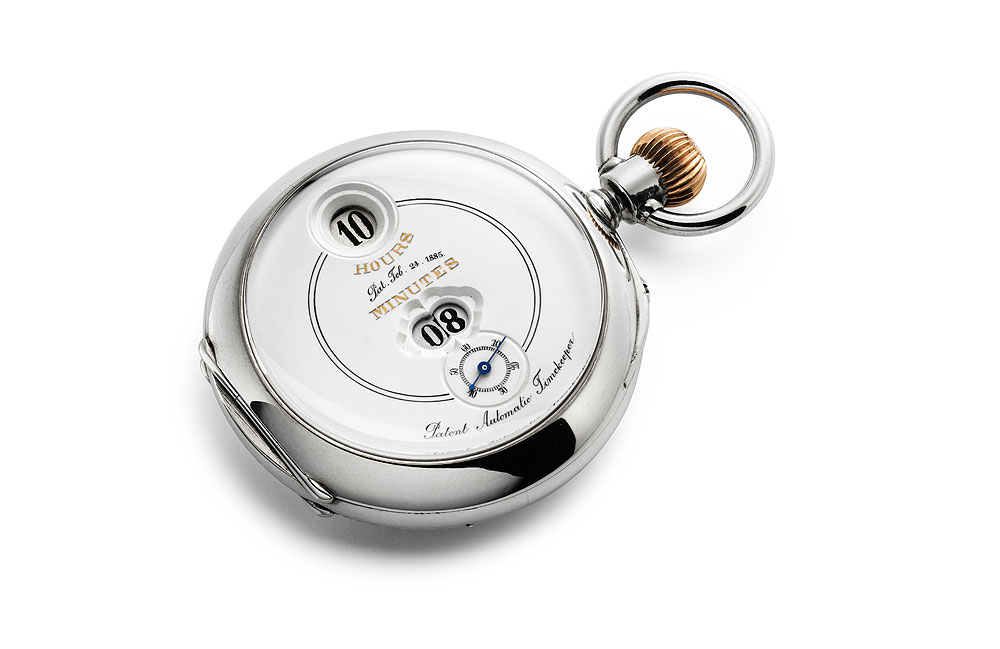 To know more about the Pallweber pocket watches, check out our conversation with IWC's museum curator, David Seyffer.