Luminox launches a brand new Limited Edition Navy SEAL 3500 Gold
There is no doubt that Gold is a symbol of success, power and accomplisment. It epitomises the highest medals, awards, celebration of power and achievements. So much so that in the Navy, the trident of the Elite SEAL is also in gold. To celebrate the colour gold and all that it signifies, Luminox launches the Navy SEAL 3500 Series that is produced in a limited number of 1,618 pieces.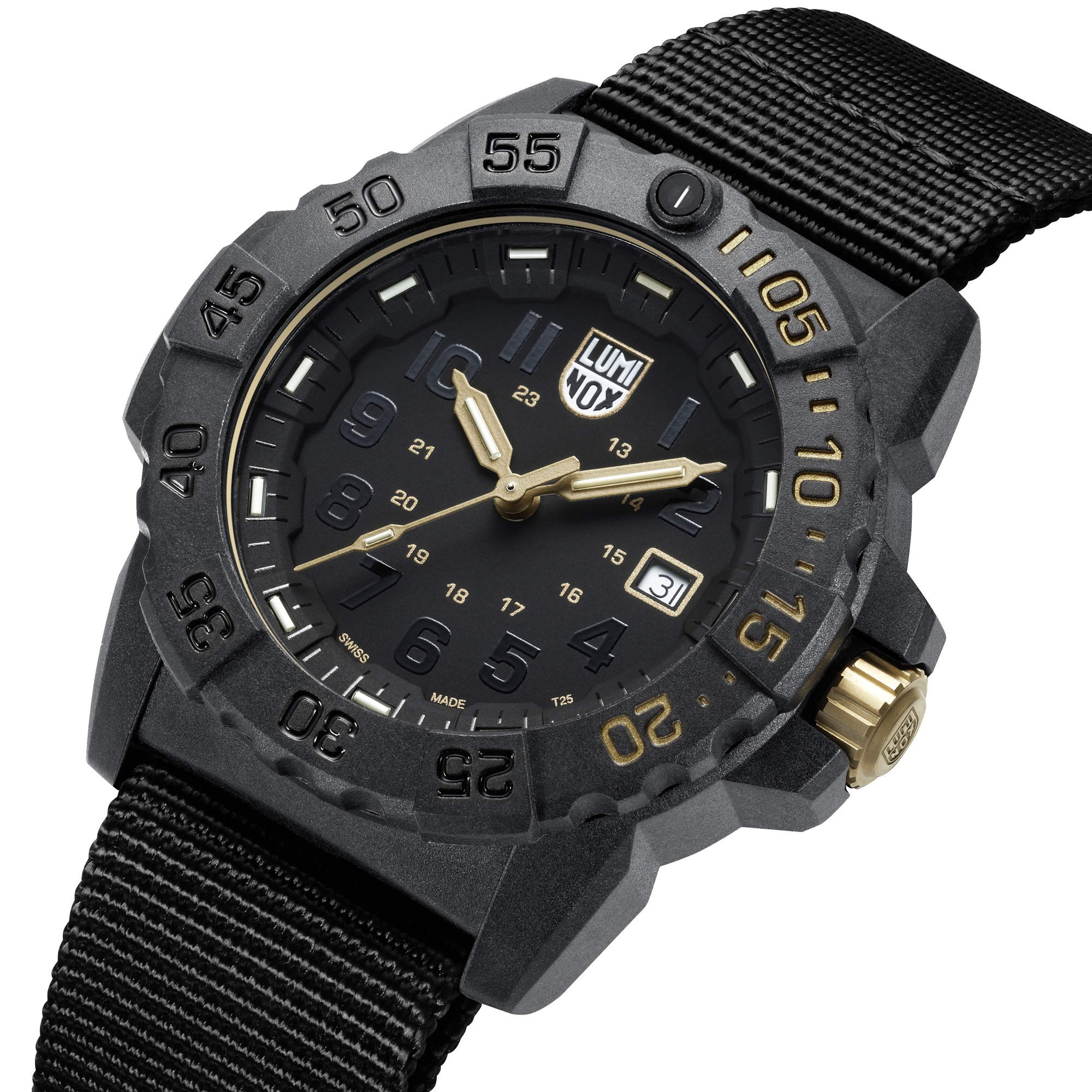 The brand has chosen to produce the watches in a specific number like 1,618 as it is a significant number when it comes to the overall theme of the watch. 1618 is the whole number equivalent of phi which is also known as the Golden Number, the Golden Proportion and the Golden Ratio. Keeping this in mind, the brand has ensured that every aspect of the watch, from the design to the proportion and overall aesthetics, has been influenced by the Golden Number -1,618. Crafted from CARBONOX™, the 45mm case is light, tough and incredibly durable. It is water-resistant to 200 meters and is strapped two strap options- one rubber and one NATO.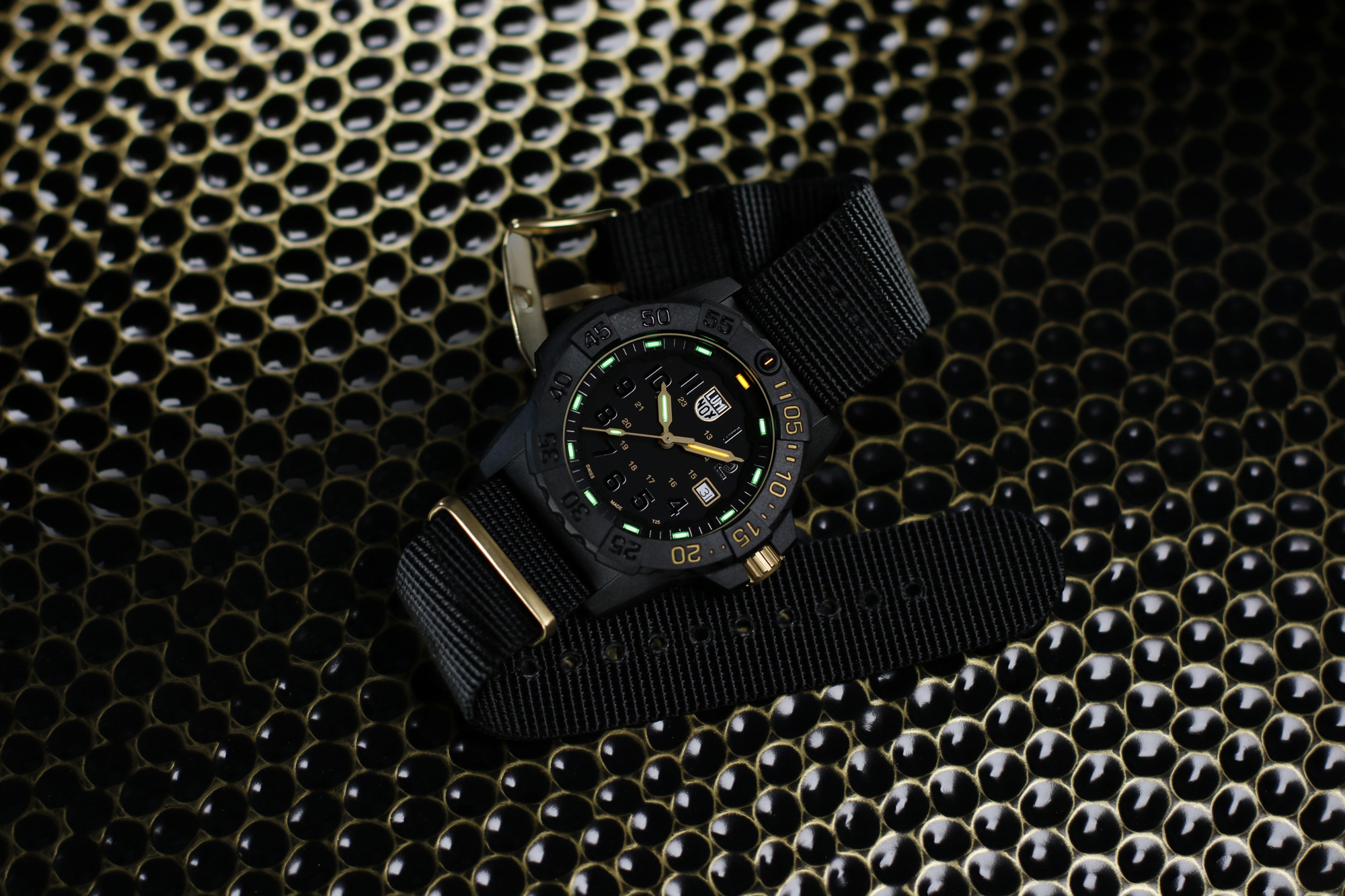 Following the theme of gold, the dial of the watch features gold touches on the hands, the crown and the first 20 minutes of the uni-directional rotating bezel. Furthermore the Luminox logo at 12 o; clock also features a golden outline to bring home the gold theme.
At a closer look, the caseback is engraved with a limited-edition number and the Navy Seal insignia called the "SEAL Trident" in gold. This gold trident is given to those who completed the BUD/S (Basic Underwater Demolition) training.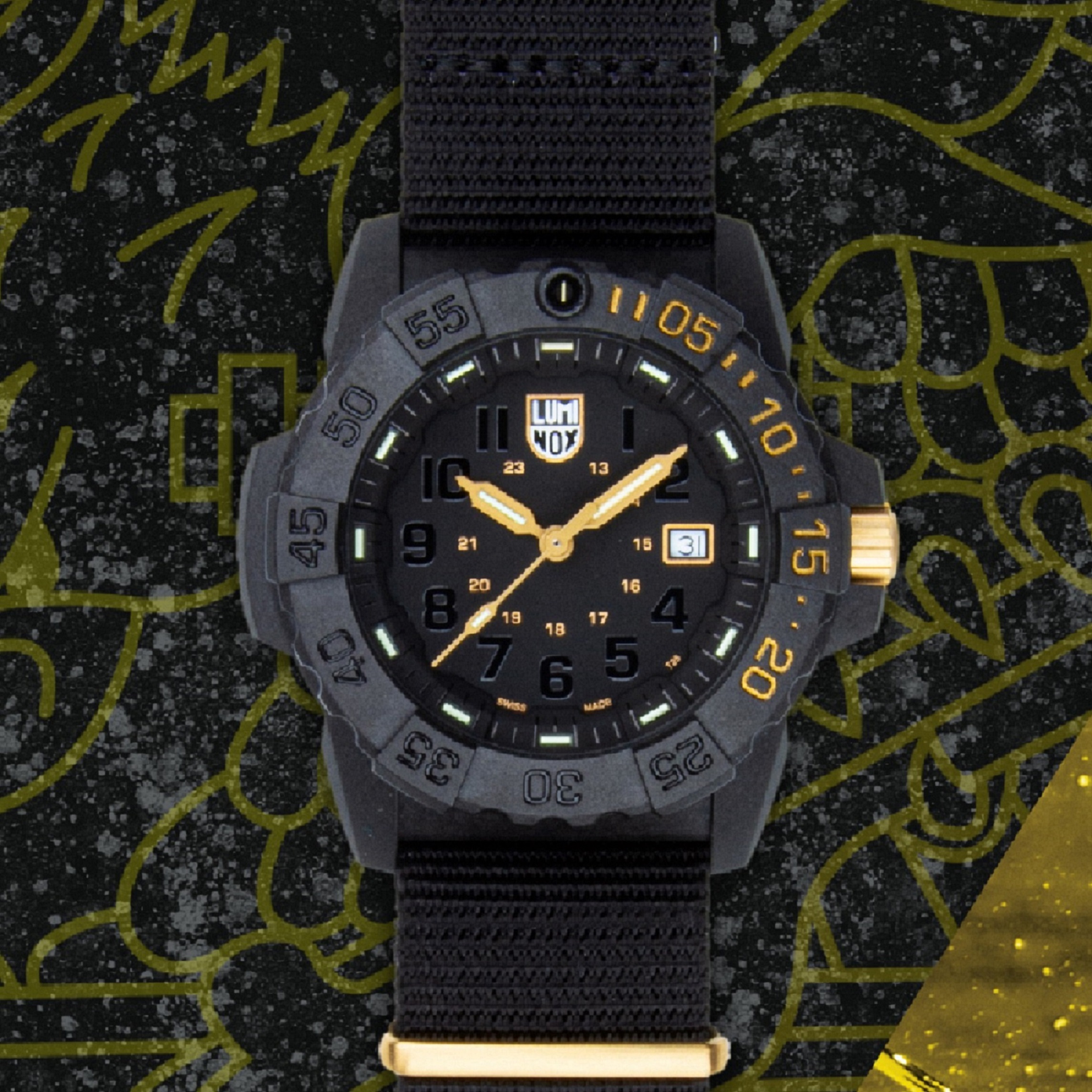 Officially licensed by the Department of the Navy and created with inputs from active-duty US Navy SEALs, the Luminox 3500 Gold is built to withstand extreme pressure and also incorporates the brand's Light Technology that ensures visibility in any light condition for up to 25 years.
The Gold Standard in rugged outdoor timepieces, the Luminox Navy SEAL 3500 Gold is priced at INR 38,695.