On the momentous occasion of the 10th anniversary of the SKULL series, Bell & Ross unveils a modern interpretation of the art of skull with the all new BR 01 CYBER SKULL. Read on to learn more about the avant-garde timepiece.
The year was 2009 when Bell & Ross who is known to break moulds and explore new worlds released the BR 01 SKULL – a timepiece that epitomised the confluence of Haute Horlogerie, art and design. The Bell & Ross SKULL series is inspired and dedicated to the paratroopers from the 82nd and 101st American Airborne Division who during the 1944 Normandy landings emerged from the night wearing a badge on their jumpsuit that bore a skull and these words: Death from Above.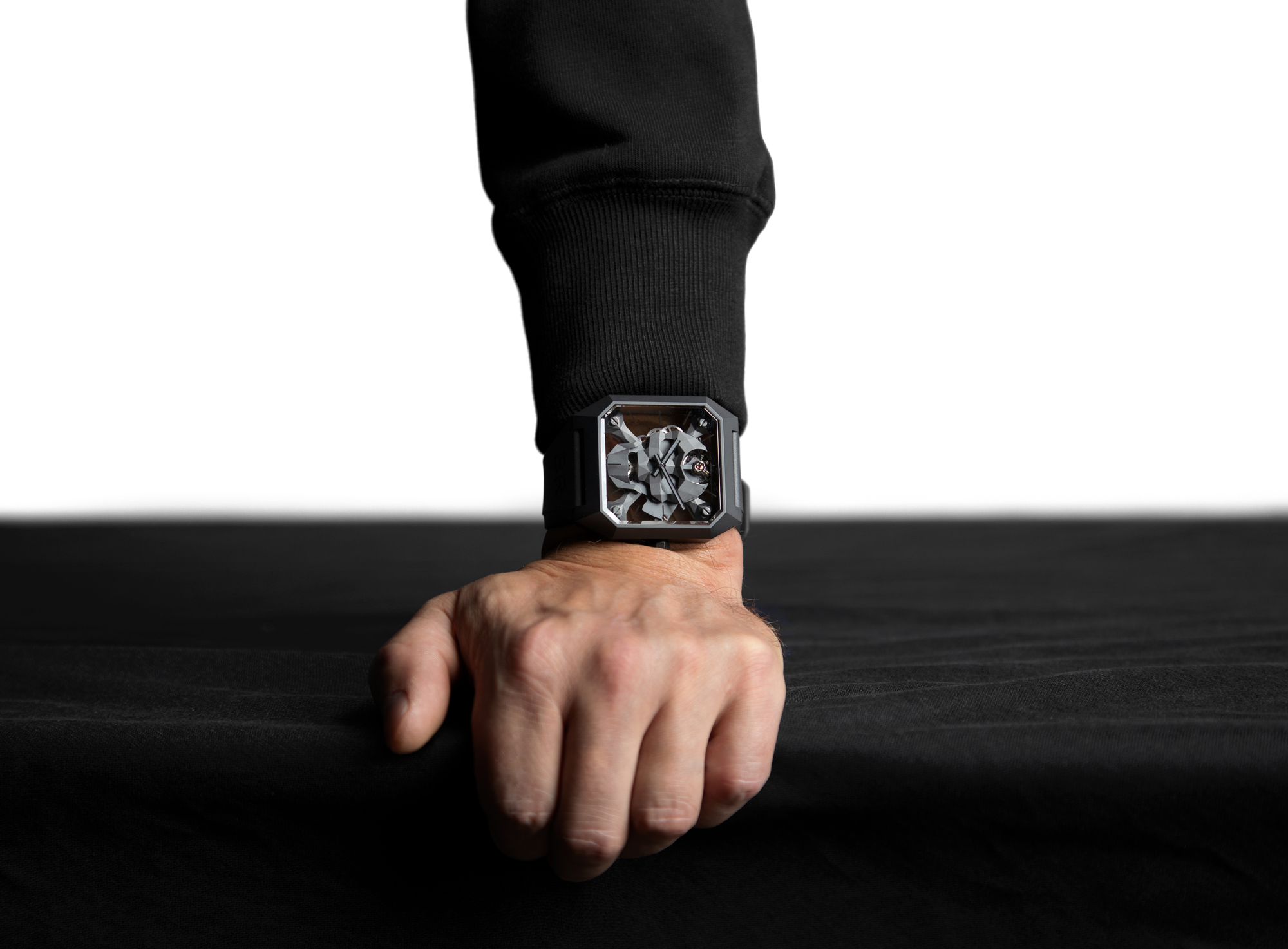 Taking that experience and the outstanding courage of the military personnel, Bell & Ross announces the launch of its fourth instalment of its SKULL series – the all new Bell & Ross CYBER SKULL. Revisiting the art of the skull watch, the new timepiece features design aesthetics that is contemporary and modern. It signifies a perspective of the SKULL art born in the 20th century and into the future. From the BR 01 SKULL(2009), BR 01 BURNING SKULL (2016) to the recent BR 01 LAUGHING SKULL (2018), each of the models in the series is an synthesis of watchmaking, design, symbolism and bold creativity.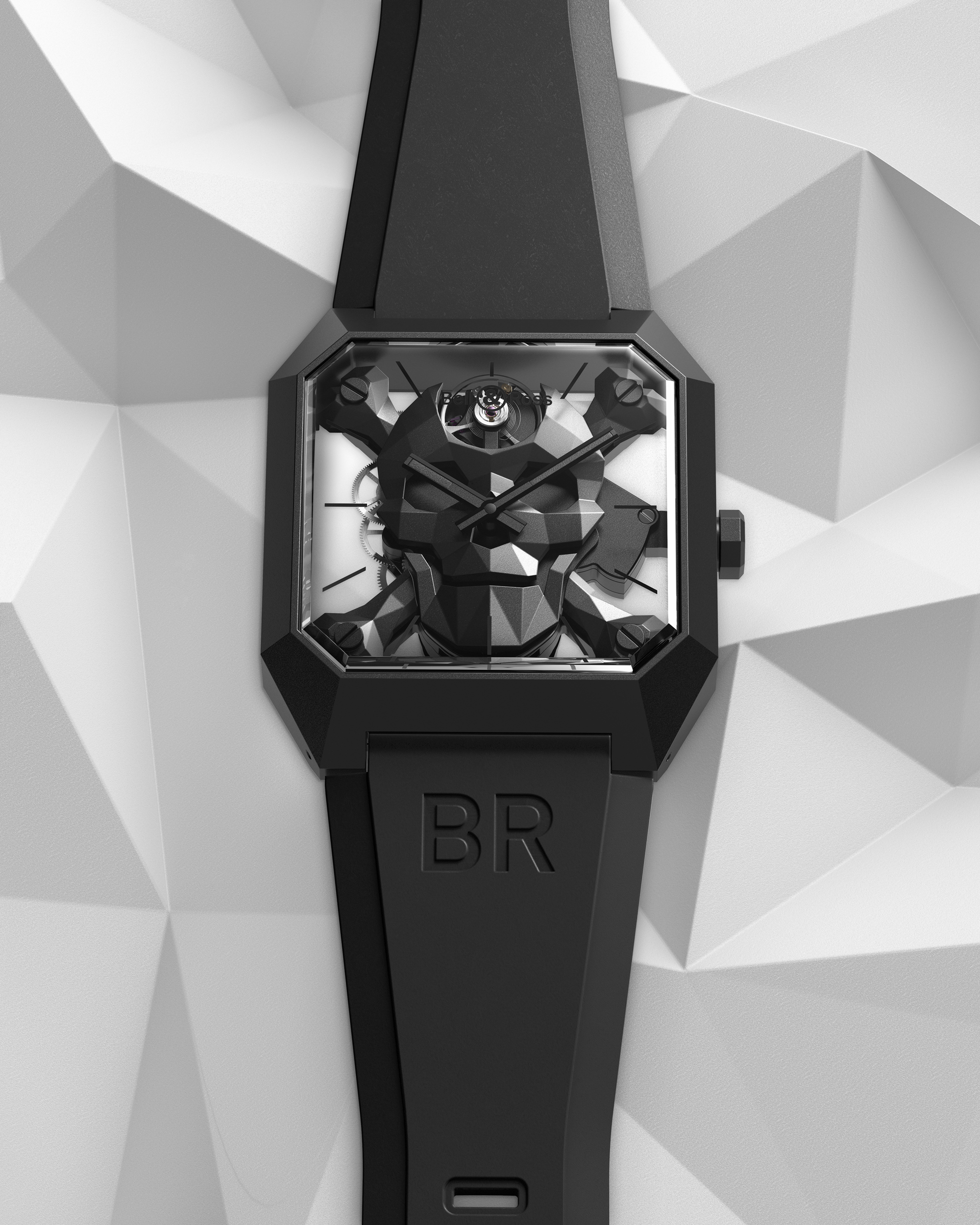 While the earlier models were traditional in its approach, the 2020 BR 01 CYBER SKULL makes a break from this and features a modern style that is avant-garde and futuristic. Sculpted like a stealth plane, the new model is filled with sharp edges and cut sides that is reminiscent of "invisible" fighter planes like the F117. Crafted in black matte ceramic, the CYBER SKULL establishes a new design language of sharp structures and cut sides edges. Instead of the usual round and curvy nature of the case, the 45mm case is creative and sculpted with precision.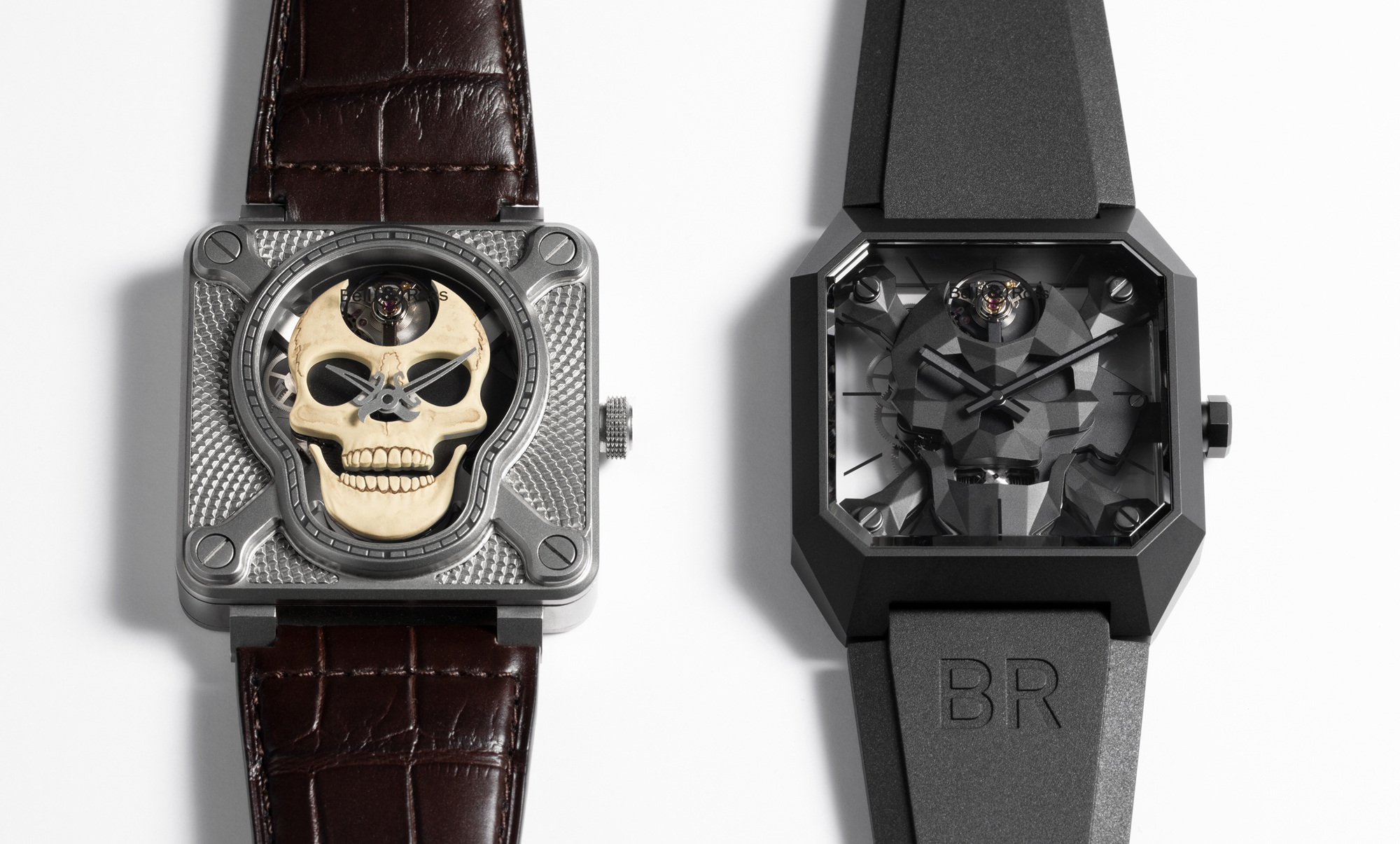 The "skull" on the dial of the BR 01 CYBER SKULL follows the same approach of revealing itself in different sides with sharp edges. Almost looking like a futuristic origami, the skull is angular with geometric shapes hence producing a multifaceted approach and a pixelation effect. The crystal mirror dial and the black ceramic dial further lay proof to the futuristic design of the watch. What makes looking at the dial more fascinating is the animated jaw that seems to levitate which is amplifies with the help of the middle of a faceted case with no lugs.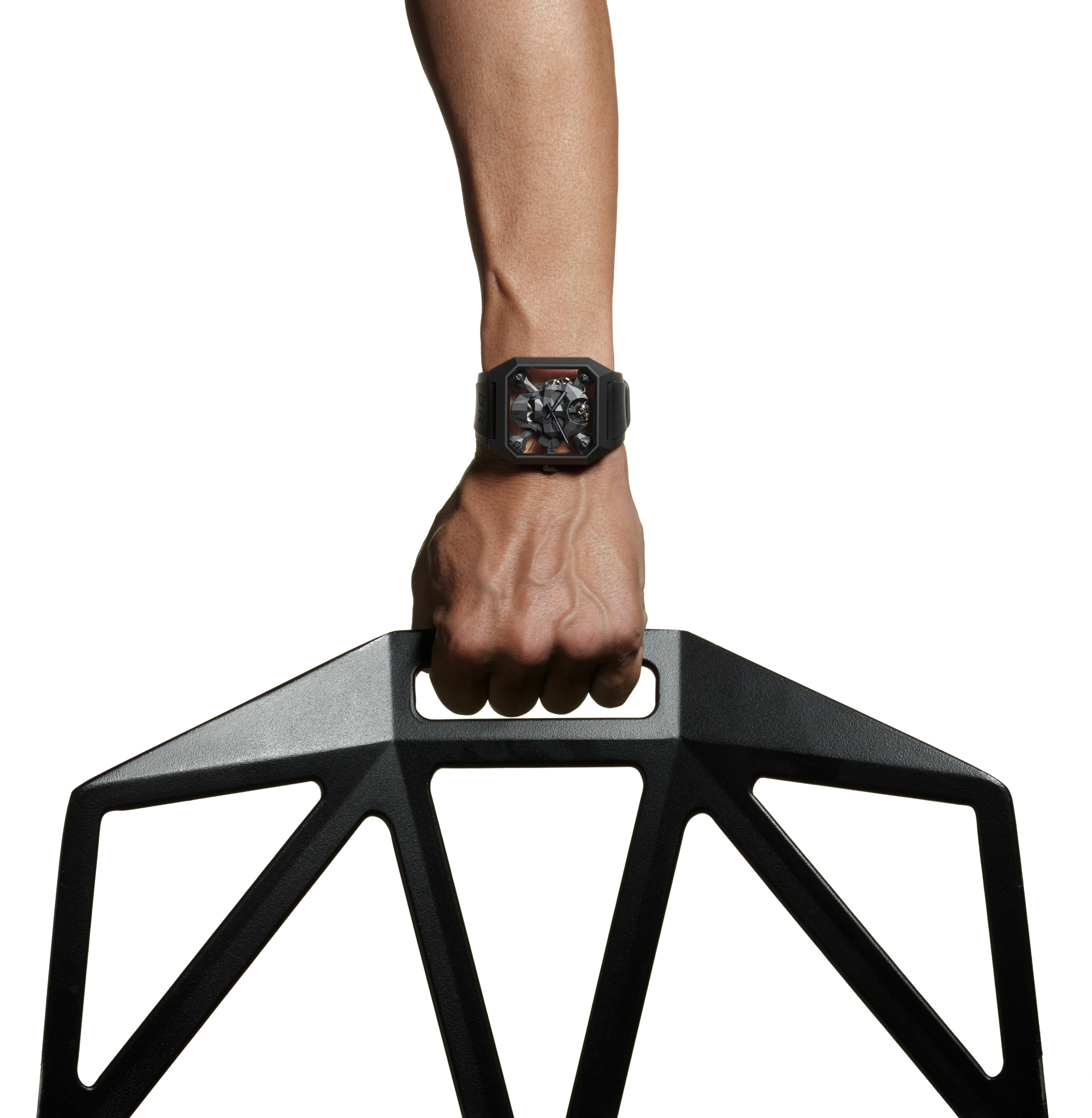 Strapped to a black rubber strap, the BR 01 CYBER SKULL is powered by the mechanical BR-CAL 206. To maintain the perfect mastery of showcasing the skull, the movement is designed in a way that makes its invisible to the eye. How do they do it? It has been made possible by using the main plate to closely follow the shape of the skull while extending the bridges to the four corners of the case, hidden by the tibias.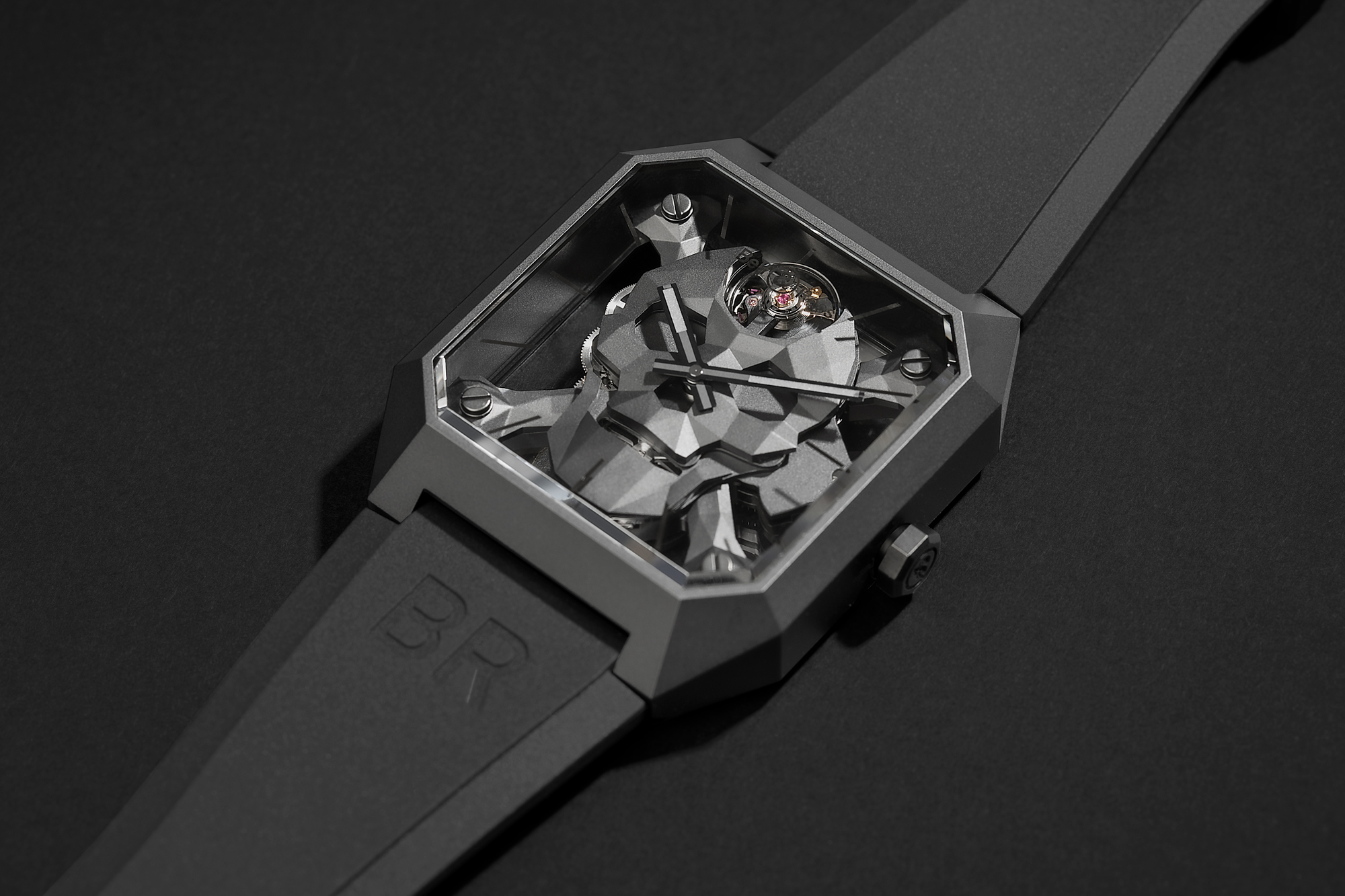 Limited to just 500 pieces, the Bell & Ross BR 01 CYBER SKULL is available here and priced at INR 8.79 lakh (approx.)