Without question, the Omega Speedmaster is one of the most quintessential daily wear and collectable chronograph watches ever created. It was the watch that went to the Moon in 1969 and has its place in mainstream history for that reason. Affectionately known as the 'Omega Moon Watch', it's just as iconic as the Rolex Daytona in the pantheon of historic chronograph watches.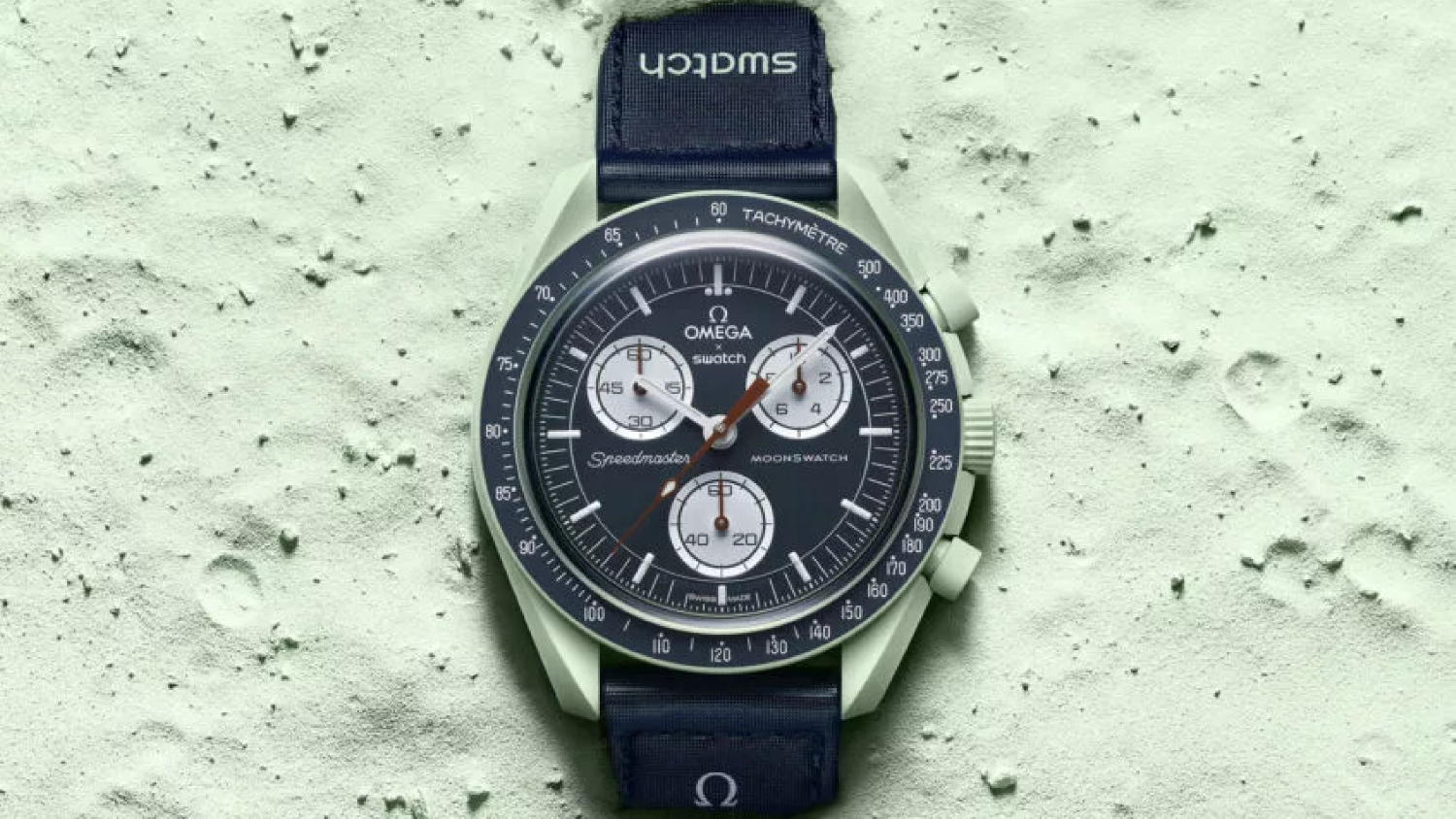 Just when one thought it couldn't get more recognisable, in March this year, Swatch, part of the Swatch Group that also owns
Omega
, collaborated with Omega to release the Omega x Swatch MoonSwatch 'Mission To the Moon'.
The MoonSwatch was essentially a nod to the
Speedmaster
, boasting several details of the original, while made from bio-ceramic (a mixture of ceramic and plastic) and retailing for US $260. It was part of a series that included 10 other watches, all of which were inspired by planets and the sun. These variations all have different case colours, dial designs, straps, and original 3D-printed battery covers on the caseback of the 'Mission' it represents.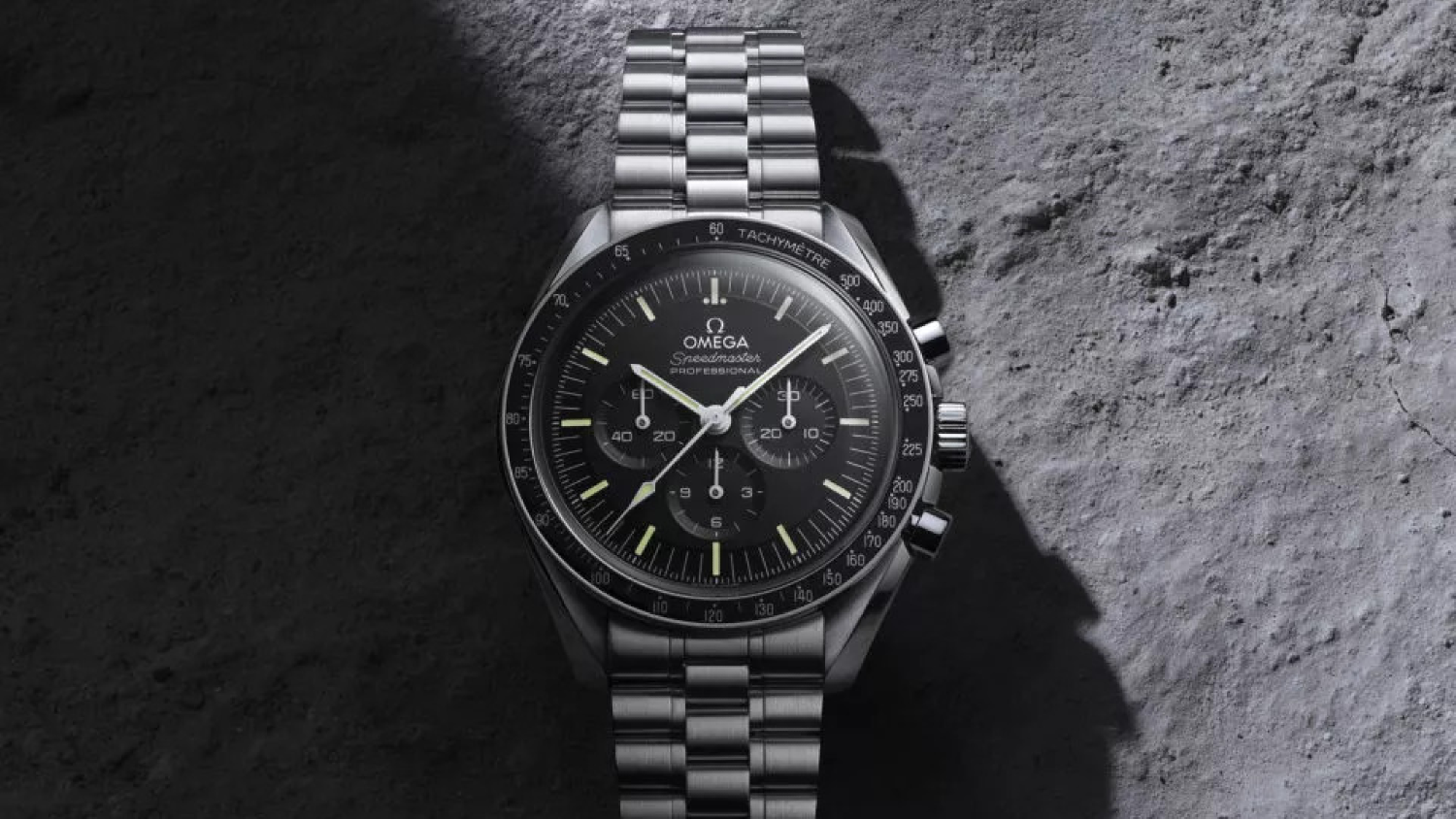 Every Swatch and Omega Moonwatch lover worth their salt has been trying to land a piece of this collection since March this year. A brilliant move by the brands, here are the lessons to learn from what is already one of the all-time great watch collaborations.
1. Feed (or don't) the frenzy
Watch lovers from around the globe are familiar with the subsequent frenzy surrounding these pieces. There were snaking lines outside
Swatch
boutiques and desperate calls to ADs to land any of these watches. Swatch limiting the sale to one per customer further increased their collectibility. "The MoonSwatch was the watch collaboration of the year, if not the decade," says Victoria Gomelsky, editor-in-chief of JCK, a New York City-based jewelry trade publication. "Not only was it a brilliant cross-promotion for both brands, but was also brilliantly timed. The news about shoppers queuing for hours hit in late March, on the eve of the big Watches and Wonders fair in Geneva. Neither Swatch nor Omega exhibited at the fair, but they sure did dominate the watch news cycle!"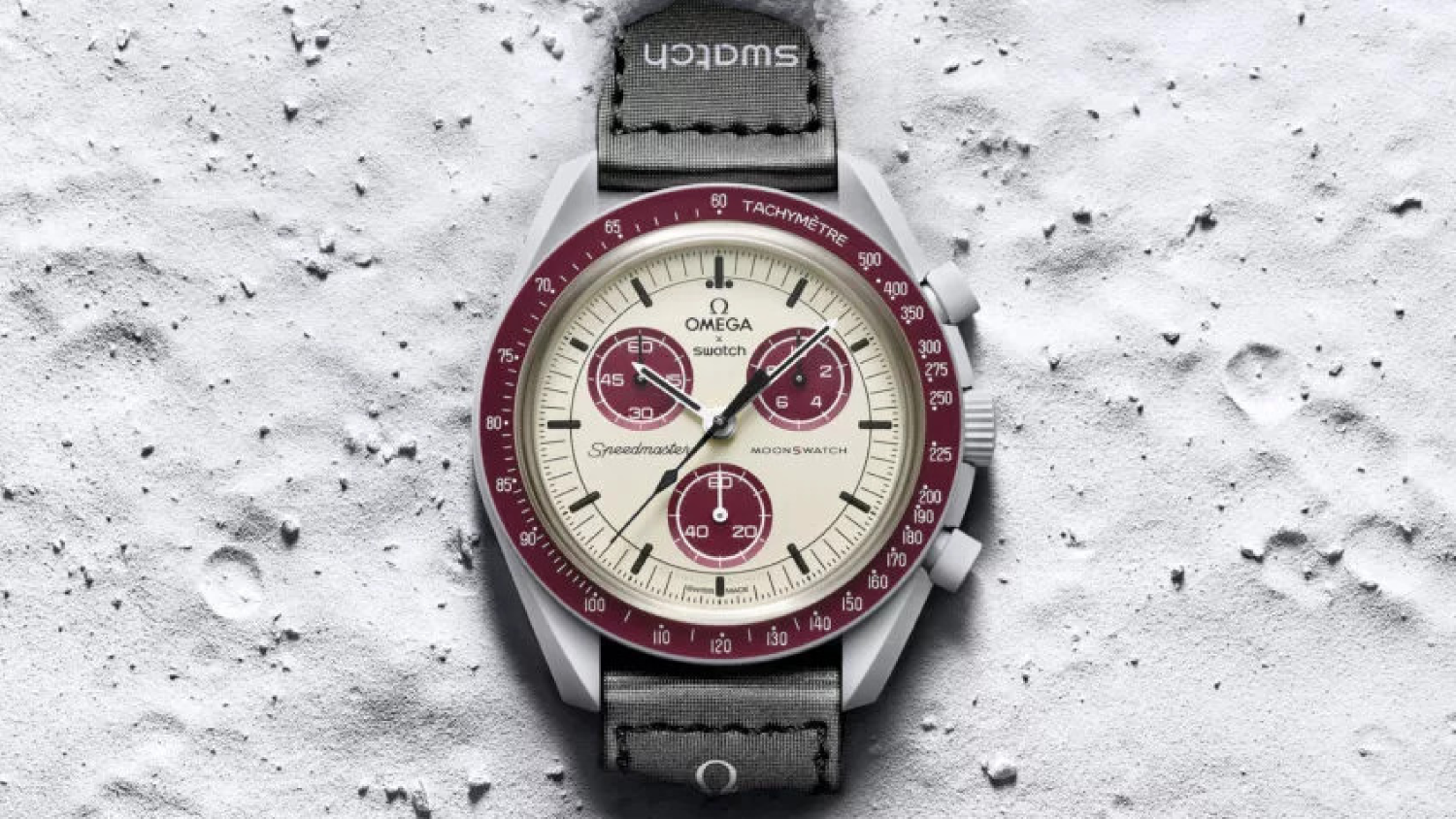 2. Regular production but make it covetable
A lot of people don't realise that Swatch is the 'OG' and no stranger when it comes to limited editions and controlling supply to create crazy demand. I am familiar with this strategy since I started my career with Swatch on the East Coast in the States. I saw it with pieces that were inspired by fashion, art, music, and pop culture in the early nineties.
People would camp outside the store overnight just to be the first to buy these inexpensive, plastic limited edition and numbered editions at retail as soon as we opened, then sell them to the last person in line for a lot more. Sound familiar? It was a fun and exciting whirlwind of an experience that taught me so much about how the watch game works at an early age.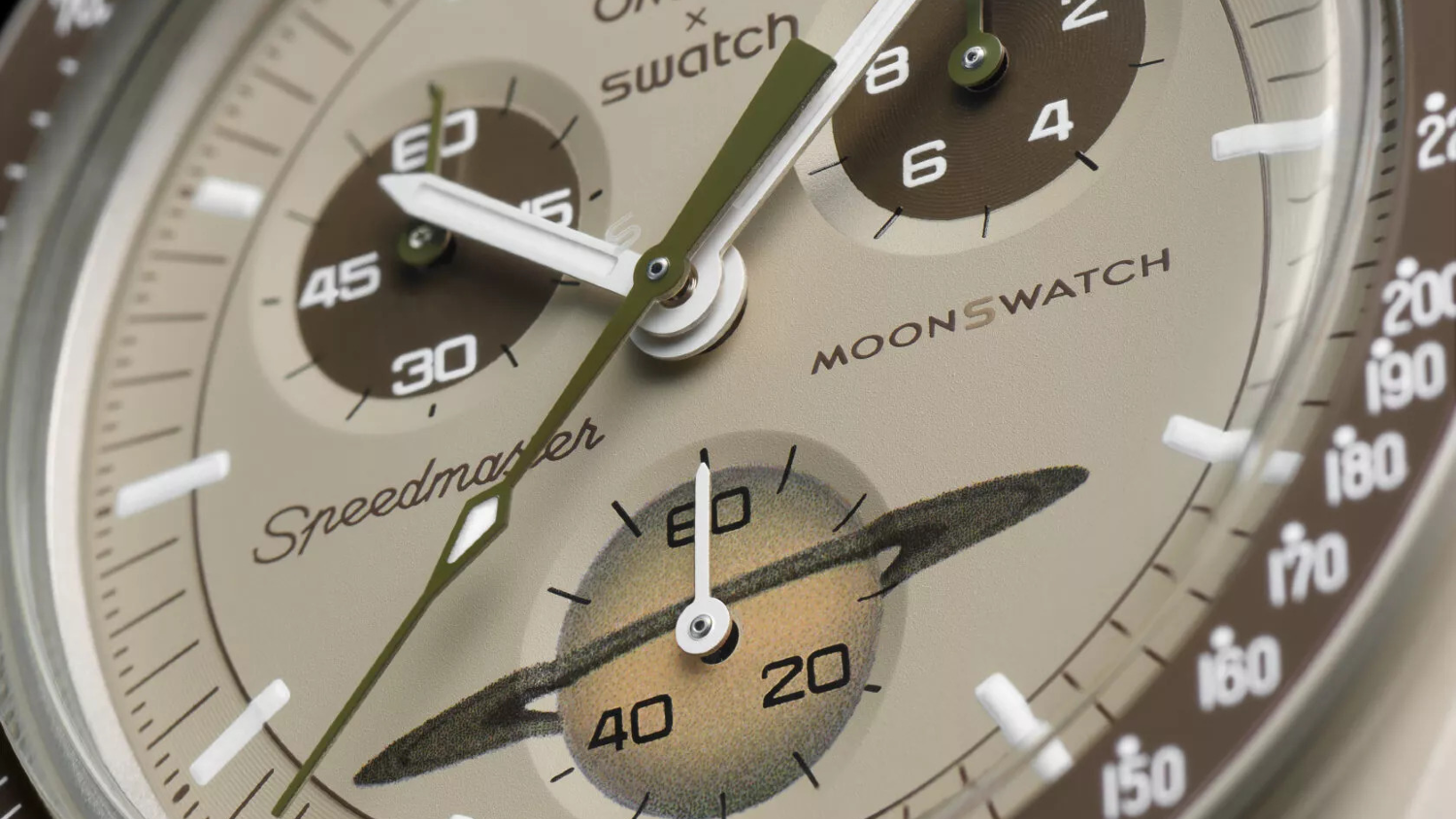 Just when I thought I had seen everything there was to see with Swatch, this collaboration, on an entirely different level and scale, came out of nowhere. What's amazing about it is that they are regular production pieces and not numbered. And though exclusively available at select Swatch stores throughout the world, they are just as coveted as Rolexes, Audemars Piguets & Patek Philippes.
3. Partner with an icon
Not only was there hysteria amongst collectors of the Speedmaster to get this watch, but the masses were even keener on getting an inexpensive version of the Omega Speedmaster Moonwatch for a fraction of the price. "With the MoonSwatch, Swatch brand offers buyers with smaller budgets the ability to own a new piece of successful horological history without diluting the cache of Omega's Speedmaster," says Pavan Lall, a Mumbai-based avid collector of Omega watches. "At the same time, it draws attention to both brands and is a smart move as evidenced by the astronomical aftermarket prices the Moonswatch has been commanding".
Since the case is essentially a Speedmaster and the dial has the details of the original that went to the moon at a very attainable price point, these watches started trading above list price overnight, sometimes 10-20 times its retail. On Chronos24, a MoonSwatch x Omega Blue Uranus is currently selling for over US $4,000 + shipping
4. Make luxury accessible
According to watch collector, passionate enthusiast, and legendary rock n roll guitarist Elliot Easton, "it has drawn a lot of positive response from fans of both Omega and Swatch. It makes a 'Speedy' affordable with a lot of the fun of ownership and for those that already love Omega. It's a watch that they're used to, but don't have to worry about wearing it in situations that might not be advantageous." In an interview with Bloomberg, Nick Hayek, CEO, Swatch Group, says that the Omega collaboration has made the Swatch brand part of the luxury conversation again, even with prices that are a fraction of high-end timepieces. "Commercial landlords want Swatch boutiques alongside top luxury fashion names, he says, and customers who stop by looking for the elusive MoonSwatch often check out other models," he says. The company says that Swatch brand sales in Switzerland—excluding the MoonSwatch—are up 41% since the release and that other regions have seen similar increases.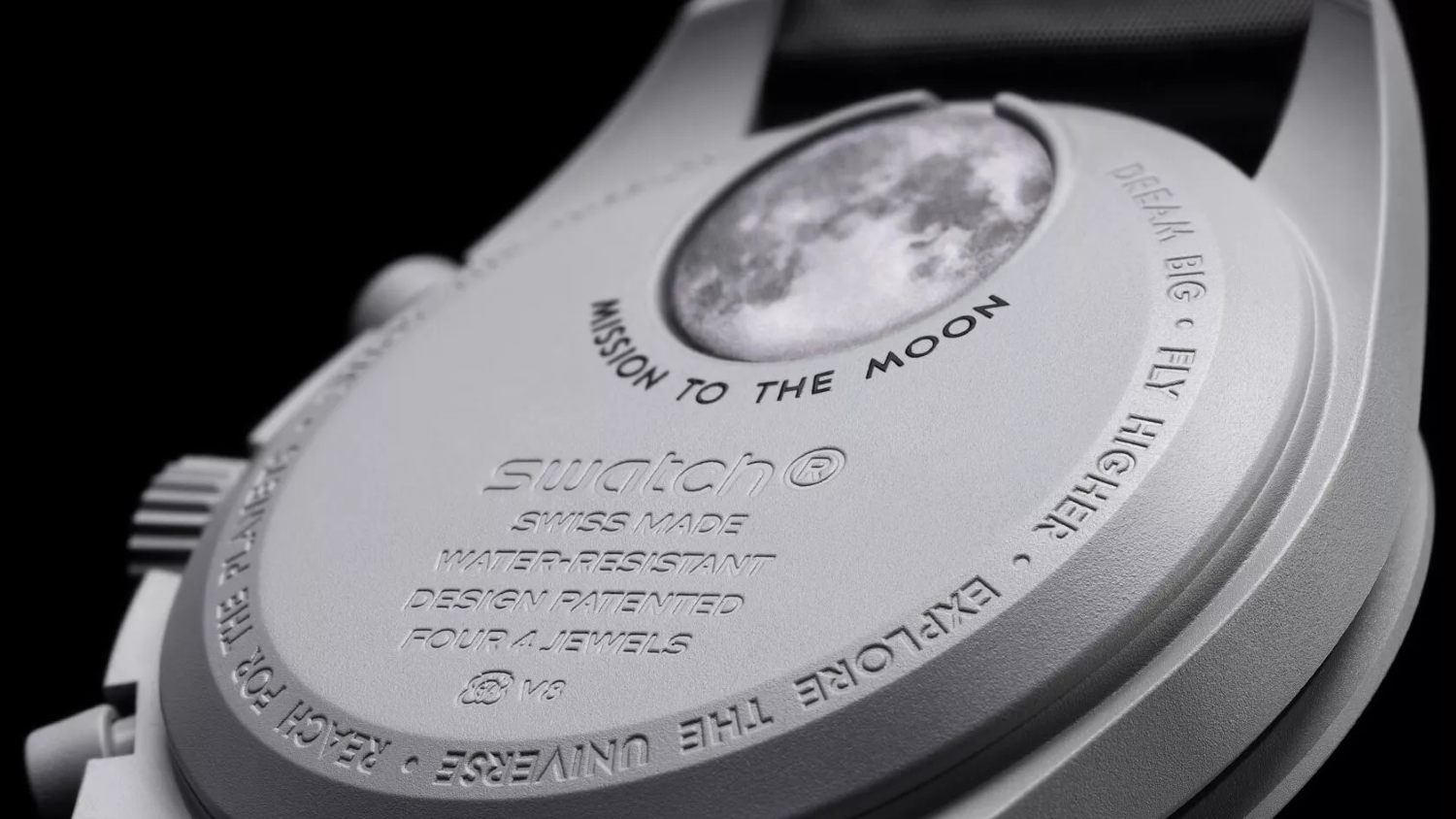 5. Tap into Gen Z
Of course, Swatch is responsible in part for making this happen. It shines a spotlight on Omega, making it accessible to the masses in a way it's never been available before. At the same time, these inspired new models gave a shot in the arm to Swatch with the birth of an entirely new clientele while reminding the younger generation of its importance and place. "When the MoonSwatch was first announced, I worried that it would hurt the brand image of Omega," says Jonathan Zadok, authorized Omega dealer in Houston, Texas. "However, after a very short time, I realised that it was increasing the brand awareness of Omega with younger clients and I believe it's improved sales for the Speedmaster." My recommendation to anyone who wants to get into watch collecting, but crawls before they run, should start with something like this if you are fortunate enough to get your hands on one!
About the Author
Amit Dev Handa has worked in the luxury watch business his entire adult life, starting from a retail environment where he sold everything from Swatch to Rolex to A. Lange & Sohne, and also worked with politicians, celebrities, professional athletes, and watch enthusiasts alike. He has been trained directly by various watch manufacturers including, Panerai, IWC, Vacheron Constantin, Rolex, Jaeger LeCoultre, A. Lange & Sohne, and Zenith amongst others. Handa has also worked as a consultant to watch brands looking to expand their brands to the retail market. To reach out to him, click
here.