Officine Panerai introduces the Mare Nostrum Acciaio 42mm – the new special edition model designed based on the 1993 version.
The first chronograph in the history of Officine Panerai, the Mare Nostrum made its first alleged appearance in the year 1943 for the deck officers of the Royal Italian Navy. However, the timepiece never reached production and became one of the rarest models to be created by Panerai. The only evidence of the timepiece's existence was limited to the documentation which survived the 1996 flood of Florence. It was on the basis of this documentation that the 1993 re-edition of the Mare Nostrum was made.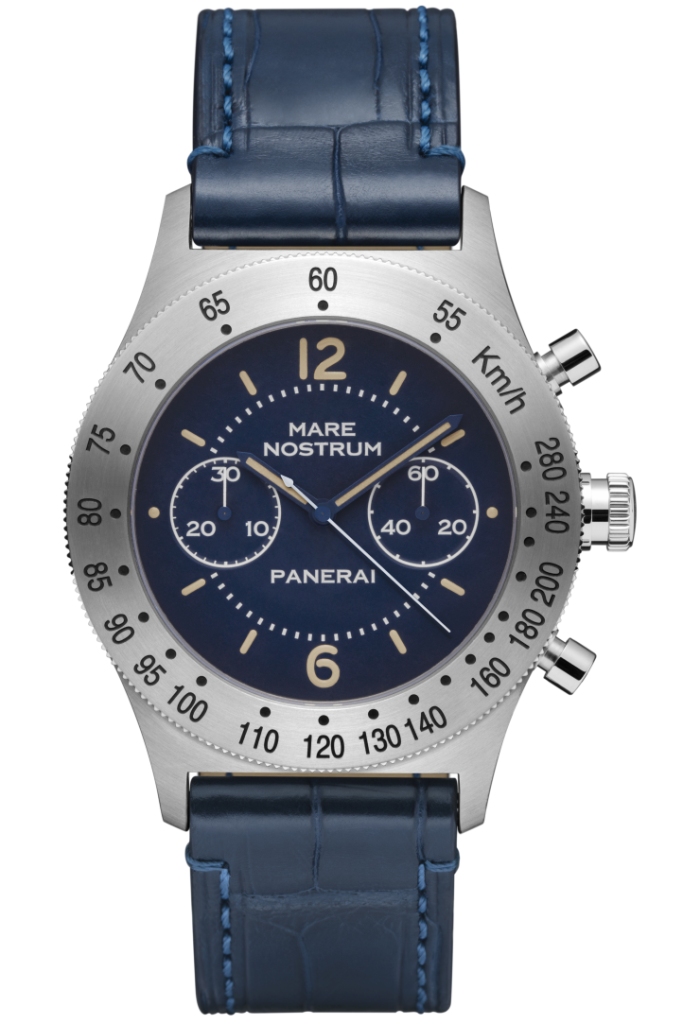 A few years ago, one of the original prototypes of the timepiece was discovered and acquired for the Panerai Museum collection. With this, and the documentation in hand, the Swiss brand was able to finally recreate the new Mare Nostrum Acciaio Special Edition – inspired by the pre-Vendôme 1993 model.
The 42mm new model comes with a deep blue dial, with a well-coordinated alligator strap, matching stitching and a sew-on steel buckle. The engraving on the dial and the markers are coated with beige Super-LumiNova®. The minute counter and the small seconds dial are located at the 9 and 3 o'clock positions respectively.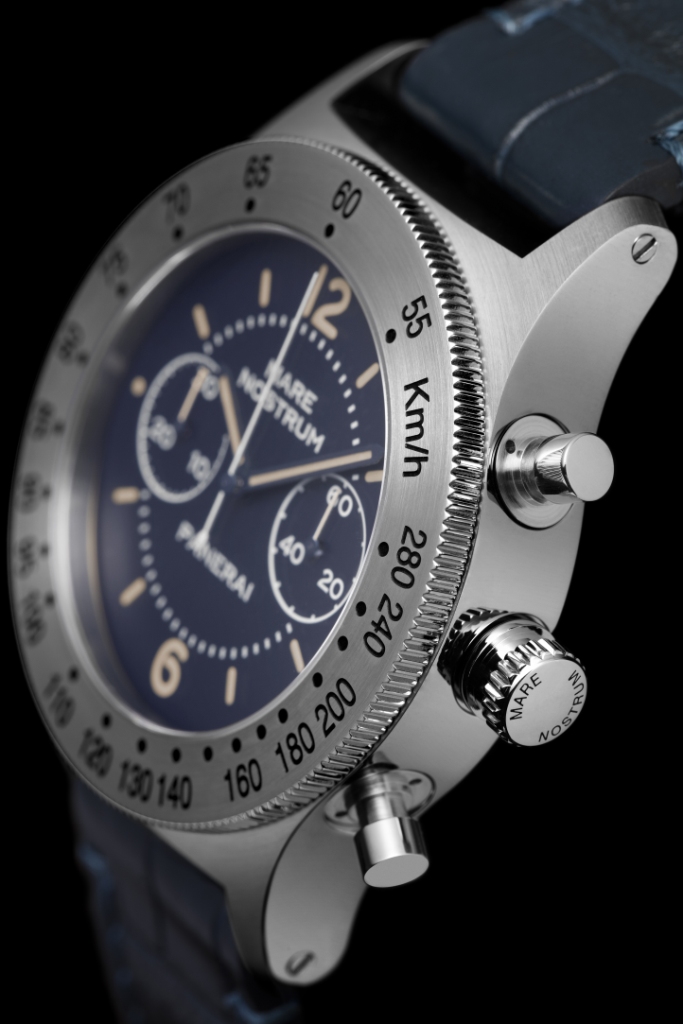 The chronograph comes equipped with the same movement as the 1993 model: OP XXXIII calibre, created and personalised by Panerai on the ETA 2801-2 base with a Dubois-Dépraz chronograph module. With a diameter of 13 1⁄4 lignes, the hand-wound calibre has a power reserve of 42 hours and is C.O.S.C. Certified.
Limited to 1000 special edition units, the watch comes in an elegant wooden box, and a little model of the Luigi Durand De La Penne, the destroyer of the Italian Navy launched in 1993, as a form of commemoration to the Pre-Vendôme model – a must-have for all aficionados and collectors. The box also contains a screwdriver and a second leather strap with a sewn-on buckle.