Discover the infinite circle of watchmaking prowess
"While she may take new paths as life goes along, her bond will remain the same. Forever strong, forever allegra."
What started off as a piece of jewellery has now turned into a watch.The ALLEGRA by de GRISOGONO was first introduced as a ring created by Fawaz Gruosi, the founder and creator of the brand. This eponymous ring was dedicated to the free-spirited, strong, and ambitious young women of today. It was also conceptualised after his older daughter ALLEGRA. Taking this philosophy ahead, de GRISOGONO introduced their first timepiece under the ALLEGRA collection – the ALLEGRA 25 Jewellery.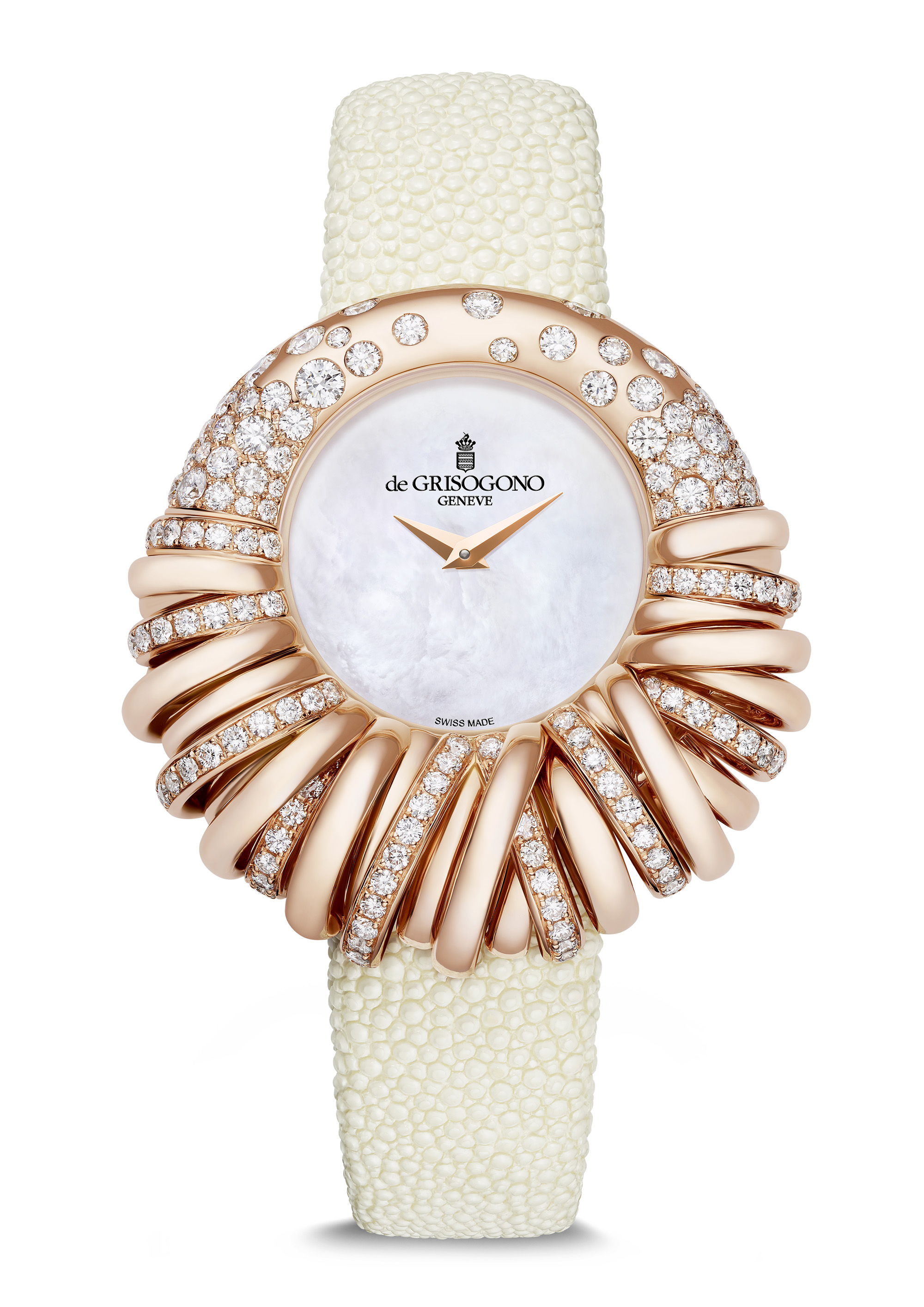 The ALLEGRA 25 Jewellery timepiece is a delicate looking watch with a subtle play on volume, contrast and perspective. Much like the ALLEGRA ring, the watch epitomises an "infinite circle" with numerous overlapping golden rings woven together. Randomly set diamonds accompany the bezel of the 41.7mm pink gold case with a water resistance of 30m. All of this extravagence is balanced by the simple white mother-of-pearl dial and the signature de GRISOGONO's galuchat strap - a colour scheme that the brand definitely seems to pull off! The de GRISOGONO ALLEGRA 25 jewellery timepiece is powered by Calibre SF10-47 – a quartz movement that offers the hour and minutes function.