While reading about timepieces will certainly bring you up to speed on the developments in the world of horology, watch enthusiasts will know that there is nothing quite like holding a mechanical watch in one's hand and inspecting its every detail. What could come a close second, is watching a movie or documentary about it. So we plumbed the depths of the world wide web and found movies, short films, and documentaries that delve into watchmaking and its many nuances.
In Tune with Time (2015)
Watchmaker Masahiro Kikuno is a self-taught independent watchmaker based in Japan, and this nearly hour-long documentary focuses on him and his Temporal Hour wristwatch. Inspired by the Myriad Year clock created by inventor Hisashige Tanaka, which measures temporal hours, which change in length with the seasons, Kikuno's wristwatch was the reason he rose to fame in 2011, when he debuted it at Baselworld. This documentary tracks his fascination with the concept, and how he went about creating a wristwatch mechanism that took into account the everyday-changing length of the day/night period (Fun fact: Each of the ¥18million (approximately US $160,000) watch is tuned to the customer's latitude by Kikuno himself).
Watch it here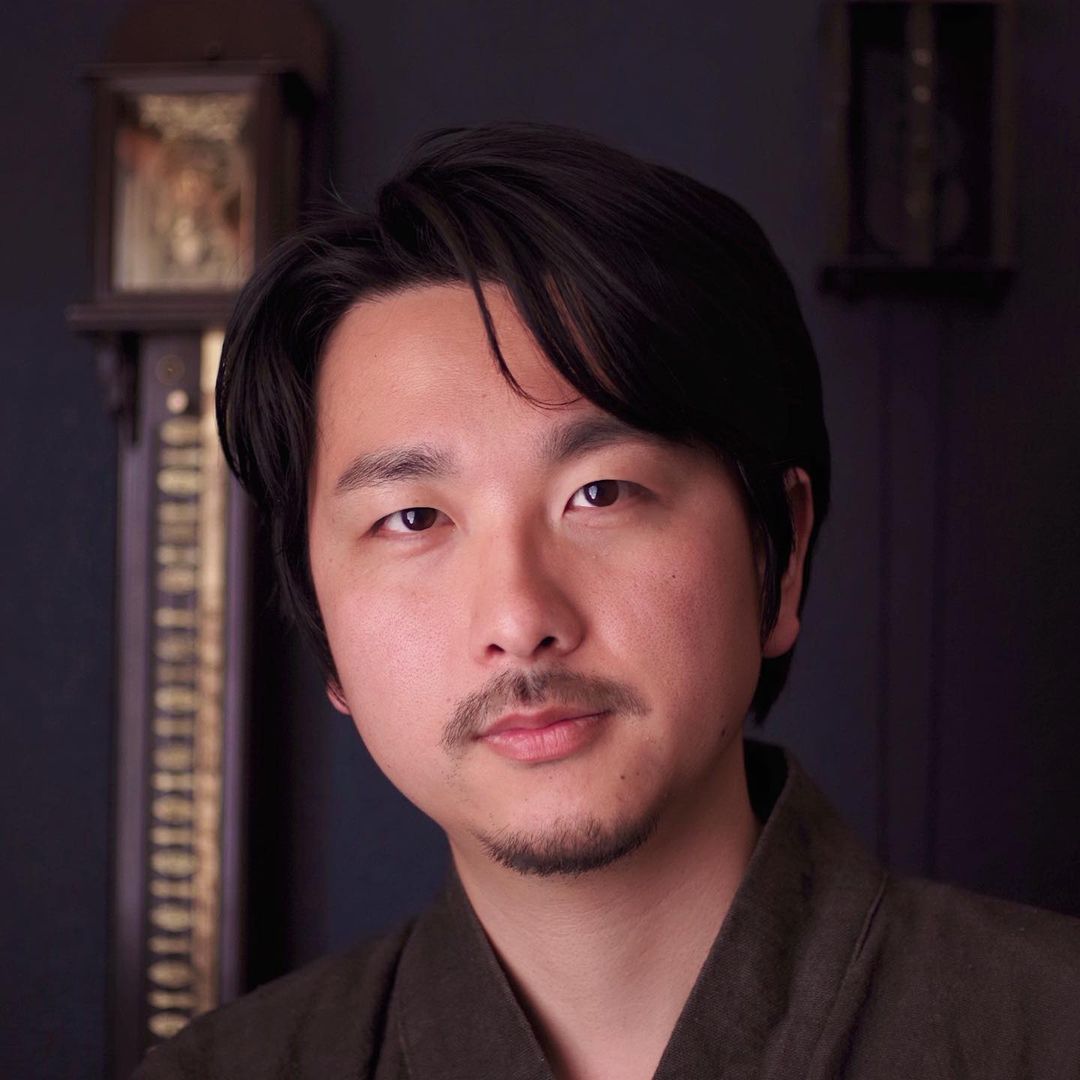 Watchmaker Masahiro Kikuno. Image: Courtesy Masahiro Kikuno Instagram
Watchmaking Art
We found this gem on a Reddit thread, and even though the documentary is old and we are unable to ascertain its year of release, it features interviews by Georges-Henri Meylan, CEO, Audemars Piguet (1997 – 2009), and Philippe Stern of Patek Philippe, amongst others. The 3-part upload on YouTube delves into what makes mechanical watches different, what goes into crafting them, and what people love about them. Think of this as a ready reckoner for anyone trying to understand the world of haute horology.
Watch Part 1 here, Part 2 here, and Part 3 here.
Longitude (2000)
The made-for-TV movie starring Jeremy Irons and Michael Gambon that first aired on Channel 4 in the UK, is based on the book by Dava Sobel, called Longitude: The True Story of a Lone Genius Who Solved the Greatest Scientific Problem of His Time. The movie focuses on watchmaker John Harrison's (Gambon) efforts to develop the marine chronometer to solve the problem of maritime disasters due to navigational errors in the 18th century. His story runs parallel to that of the more present-day Rupert Gould (Irons), a retired naval officer restoring Harrison's chronometers. The movie won five BAFTAs in 2001.
Watch it here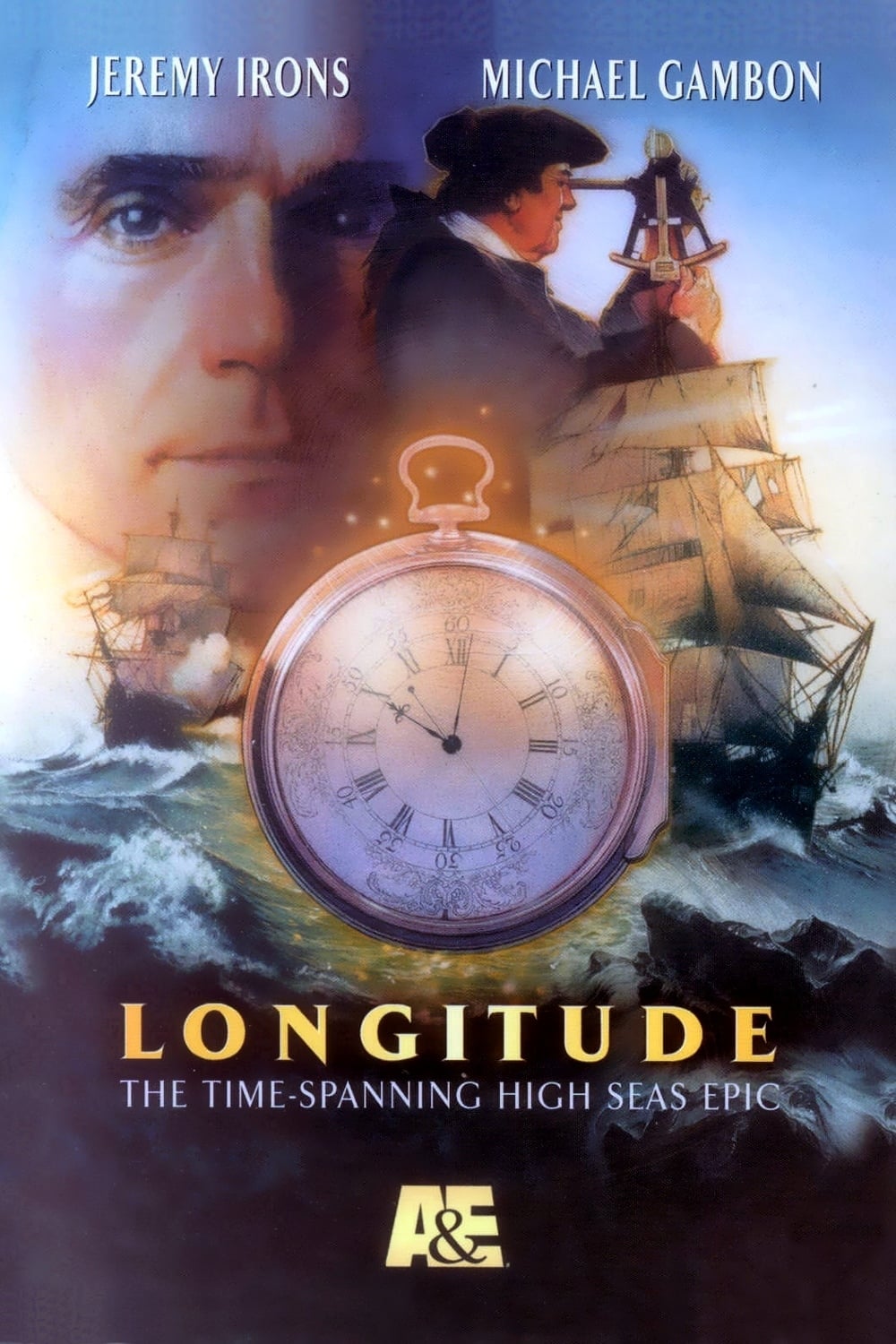 Timepiece: The Poetry of Independent Watchmaking with Philippe Dufour and Vianney Halter (2007)
An idea submitted to the British Film Council and the resulting grant was how this 10-minute short film was born. A then small team of young filmmakers, led by director Kat Mansoor, put together a film that traces the work of these independents. Filmed over just five days, it beautifully captures the work, craftsmanship, and techniques of these legendary watchmakers.
Watch it here
The Watchmaker's Apprentice (2015)
Renowned independent watchmaker George Daniels, who passed away in 2011, was known for making entire watches by hand, the dial and case included. However, amongst his more popular achievements is the development of the co-axial escapement, which removed the need for a lubricant. The Watchmaker's Apprentice follows how another independent watchmaker Roger Smith, pursued Daniels and worked with him for seven years, his only apprentice ever. Their relationship, journey, trials, and successes form the core of the documentary.
Watch trailer here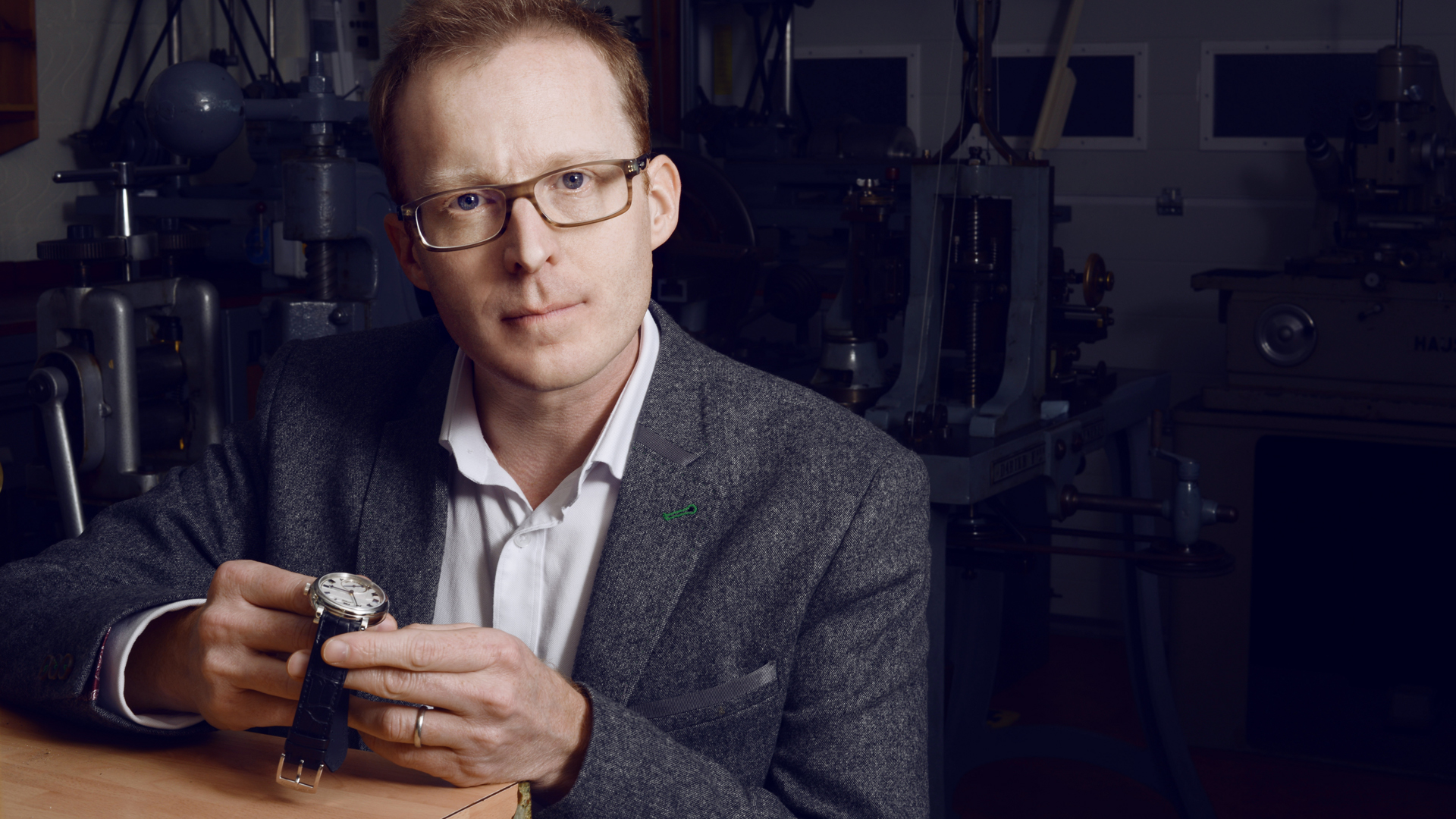 Roger Smith, in The Watchmaker's Apprentice. Image: Courtesy Amazon Video
Keeper of Time
This is one to watch out for, an upcoming documentary slated for a Fall 2021 release. Crowd-funded through Kickstarter, this film explores the history of horology, the romance of mechanical watchmaking, and the very concept of time, aided by interviews with four present-day legends - FP Journe, Max Busser, Philippe Dufour, and Roger Smith. Directed by Michael Culyba, who has edited documentaries like Dixie Chicks: Shut Up & Sing, the project has been in the works for nearly three years now. You can follow its progress and updates here.
Watch trailer here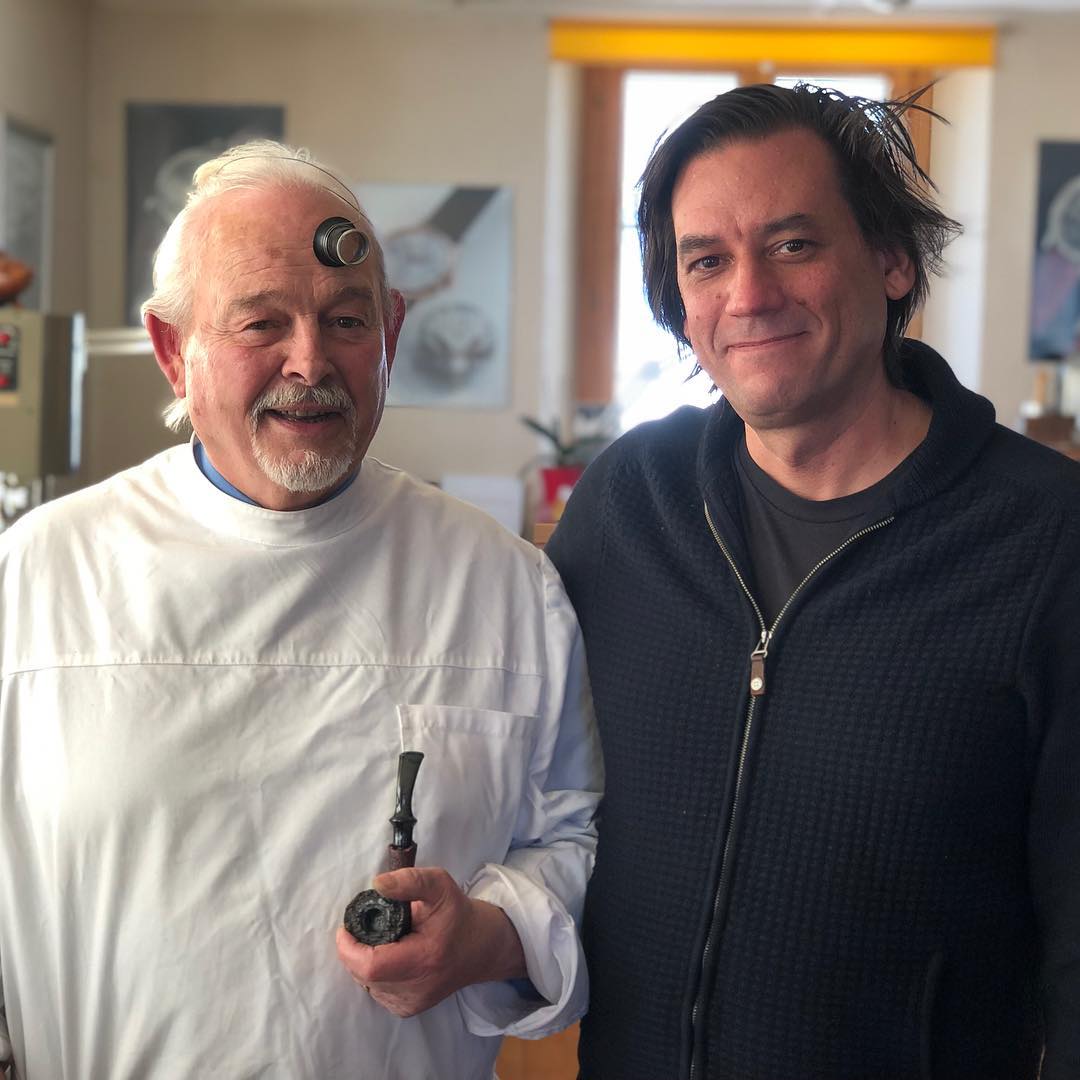 Philippe Dufour with director Michael Culyba. Image: Courtesy Keeper of Time Instagram
The Watchmaker: A Philosophy of Craft & Life (2016)
A cinematic gem, this 10-minute movie, directed by Marie-Cécile Embleton, tells the story of octogenarian Faramarz, an Iranian British watchmaker, whose solitary life is mostly spent in his watch repair shop. It took Embleton six months to convince Faramarz to let her make a movie about him, and the result is a film with a certain softness and tranquility, a film that showcases how Farmaraz's love for watches informs how he lives his life.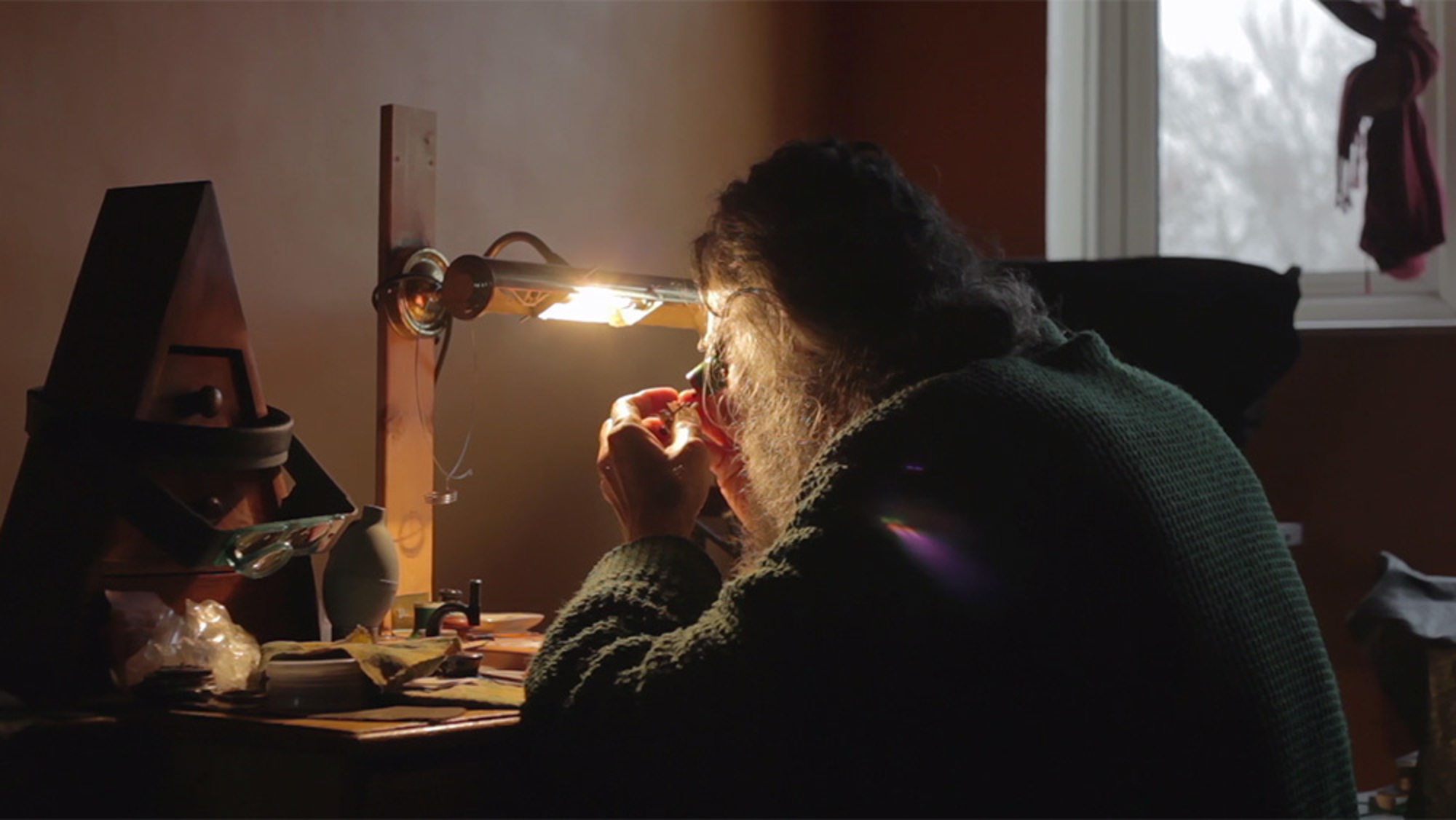 A still from The Watchmaker: A Philosophy of Craft & Life. Image: Courtesy Aeon
Watch it here
A Moment in Time: Watchmaking at the Start of the 21st Century (2020)
Directed by Arthur Touchot, this documentary by auction house Phillips, in association with watch specialists Aurel Bacs & Livia Russo, who work with Phillips, tracks how the watch industry has grown over the past two decades, a growth that has been swift and marked with innumerable technical innovations and groundbreaking craftsmanship. Featuring interviews with industry veterans, the documentary was released on occasion of the Phillips sale 'Retrospective: 2000-2020', dedicated to contemporary watches.
Watch it here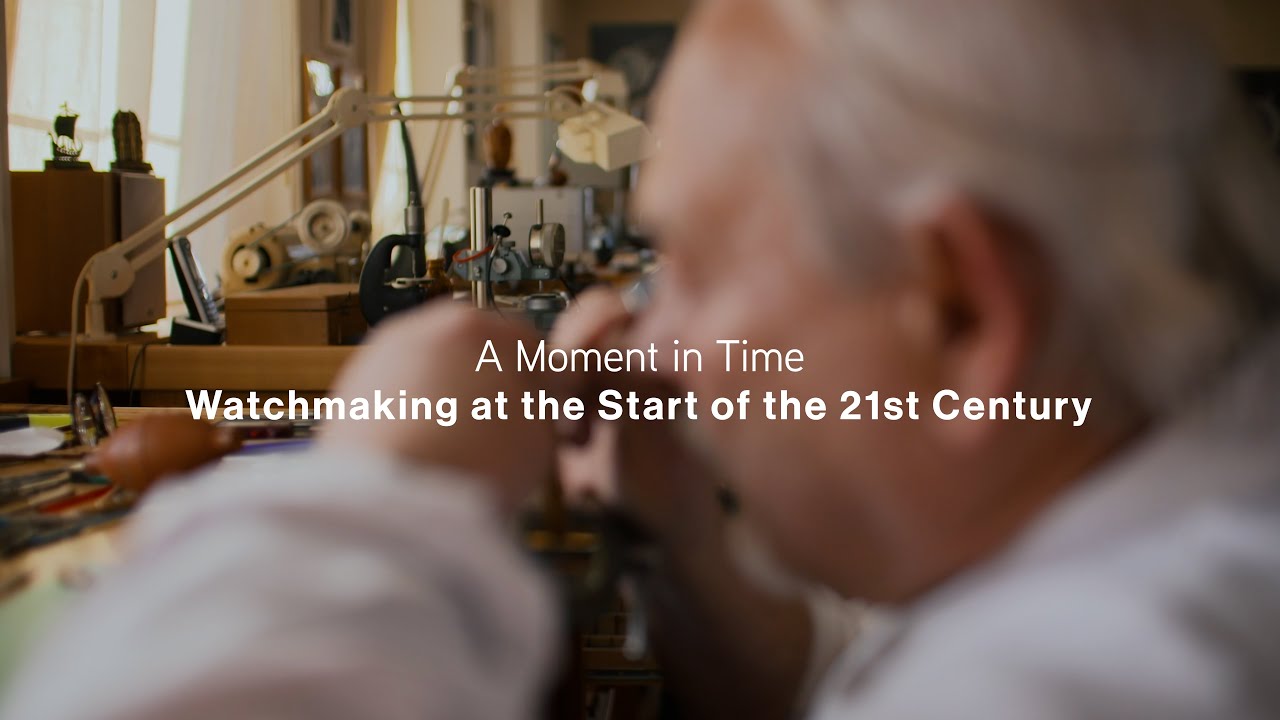 Image: Courtesy Phillips