Ulysse Nardin launches the Executive Moonstruck Worldtimer timepiece.
Inspired by the movement of the solar system and its various elements, Swiss watch brand unveils the Executive Moonstruck Worldtimer timepiece – the only watch which can correctly depict the movements of the sun and the moon in relation to the Earth, as well as a map of the tides. The path of the sun and the moon and their power over the tides forms the basis of the working of the new Worldtimer.
The intuitive display provides an accurate indication of the various phases of the moon recreating its complete orbit and the apparent movement of the sun around the globe. The centre of the dial has an accurate display of the Northern Hemisphere as seen from the North Pole, with three concentric discs which turn around this fixed map of the world. The outermost circle features a motif symbolising the sun, which completes one revolution in 24 hours. The solar disc also moves over the 24 timezones on display and comes equipped with a day/night indicator. This allows the wearer to read a simultaneous display of all the 24 cities inscribed on the internal flange.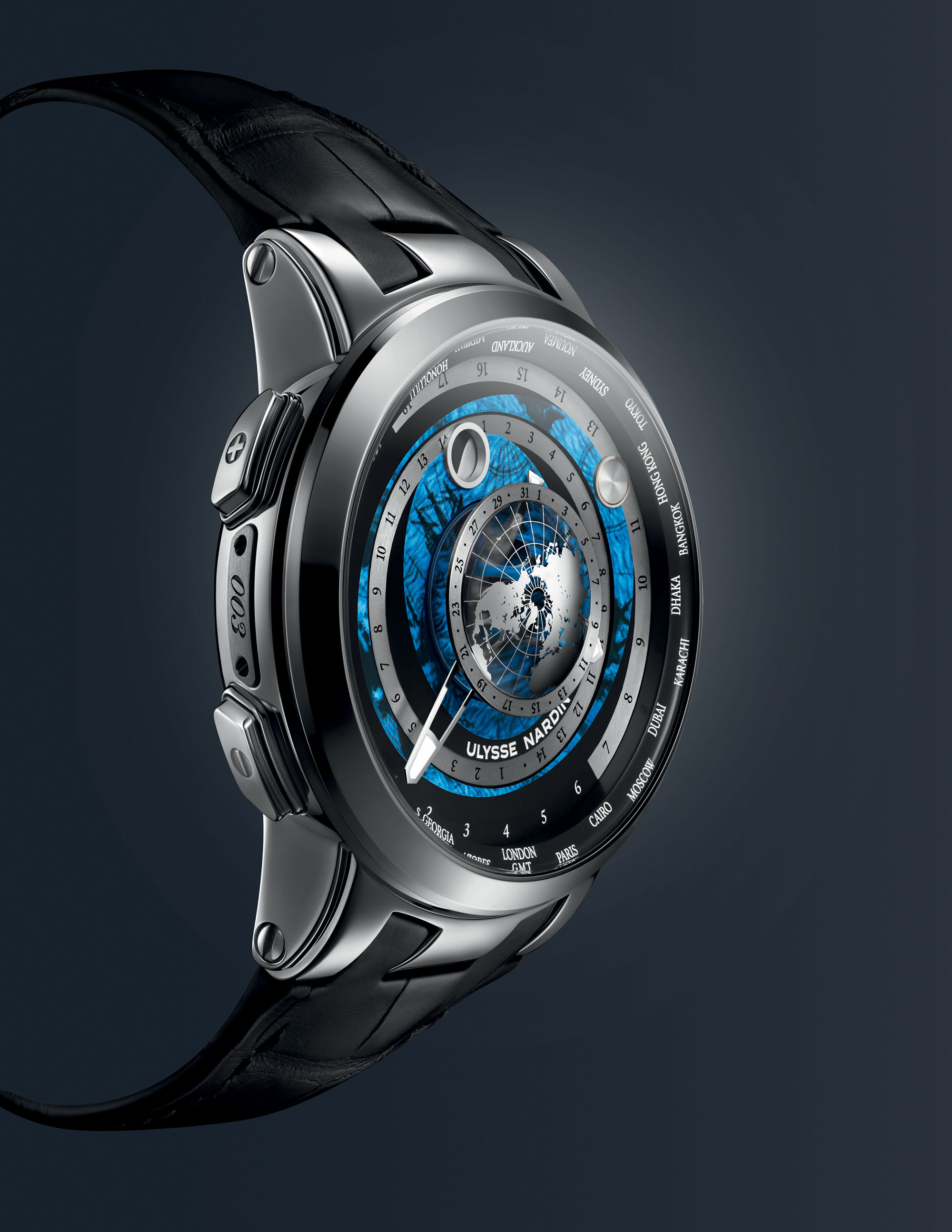 The lower orbit showcasing the moon comprises of two separate discs: the first one is a circular window which showcases the position of the Earth's satellite, while the second disc displays the changing phases of the moon. The level of precision achieved through this mechanism is commendable as the time lag for each lunar month is only 5.7 seconds per day, or one day in 40 years.
Powered by the self-winding UN-106 calibre, the astronomical wristwatch is the only watch which displays the bright part of the moon facing the sun, just as like the way the universe presents it. The dial also includes an easy-to-read map of the tides which affect the oceans and seas on Earth due to the gravitational and centrifugal force applied by the two celestial bodies. The 6 o'clock position in London represents the Greenwich Mean Time.
Equipped with silicium technology, the timepiece is a very handy instrument in case you're a frequent traveller. Pushing the buttons at the 8 and 10 o'clock positions can easily move the time backward or forward by an hour – beneficial if you want to switch to the summer time. The 100-piece Limited Edition is priced at CHF 95,000 or INR 63,47,018 for the platinum model, and CHF 75,000 or INR 50,10,804 for the rose-gold model.