Independent watchmakers may be synonymous with breaking and pushing the boundaries of watchmaking, but even within that group Benoît Mintiens stands out. The founder of the Belgium-based brand Ressence has an approach to watchmaking that is diametrically opposite to that of the centuries-old industry. Designing watches from the outside to the inside, flat dials with flat hands, going crownless, filling a dial with oil for better readability, and an electronic module for setting the watch are only some of the avant-garde, disruptive ideas Mintiens has executed in his creations in the 11 short years since he established his brand.
But that is what you get when an industrial designer, and not a watchmaker, creates timepieces. Mintiens says that at Ressence—a portmanteau of the words 'Renaissance of the Essential'—he is designing and creating products that adapt to the user, and not vice versa. To this effect, the brand's starting point is the deconstruction of the traditional watch in order to express time in the purest way. Their original motto #BeyondHands was updated last year to #AheadofTime, both pointing to a novel approach to horology, as well as design.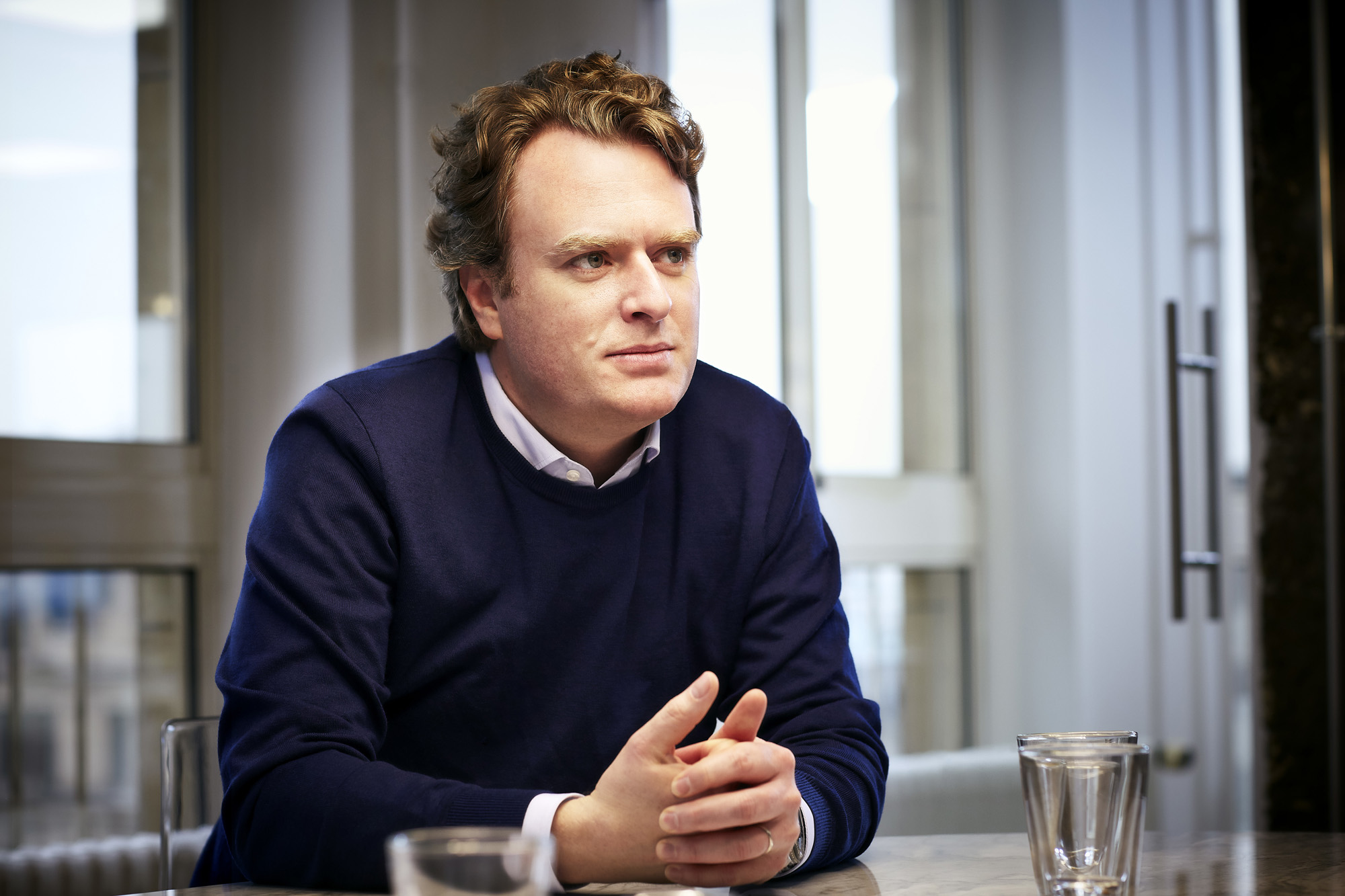 At the heart of his creations is the proprietary planetary gear train system, Ressence Orbital Convex System, or ROCS, a unique three-dimensional in-house module for intuitive reading of time. What this means is that on the dial of the watch, the hours, minutes, and seconds are presented in the same flat plane, making it easy for the wearer to read time. Convex discs with hands rotate and orbit each other on an ever-moving dial, while always maintaining the correct angle between hours and minutes. ROCS uses the same reading patterns to indicate the time as traditional dials with hands, albeit with improved reading ergonomics.
This mechanism is the focal point of Mintiens' work, and from it radiates all else, i.e, a tight repertoire of designs. The brand's first timepiece was the limited-run Zero Series, unveiled at Baselworld 2010, which sold out the next year when its 50 pieces were produced. Powered by the ETA 2824 automatic movement, it featured a traditional crown. Next came the 150-piece Series One in 2012, with tech updates and colour options. But it was in 2013 that Mintiens threw his next punch—the 44mm Grade 5 titanium Type 3, the first-ever oil-filled mechanical watch. To cancel the refraction of light, the dial was filled with 35.7ml oil, making the watch legible from every possible angle. A magnetic transmission connected the dry lower half, where the calibre was located, to the oil-filled upper half, where ROCS was. This was a crownless watch—Mintiens re-engineered the sapphire caseback as the means of winding and setting the dial. The watch displayed hours, minutes, seconds, date, and oil temperature.
Also Read | Red Alert: The Ressence Type 1 Slim Red is Here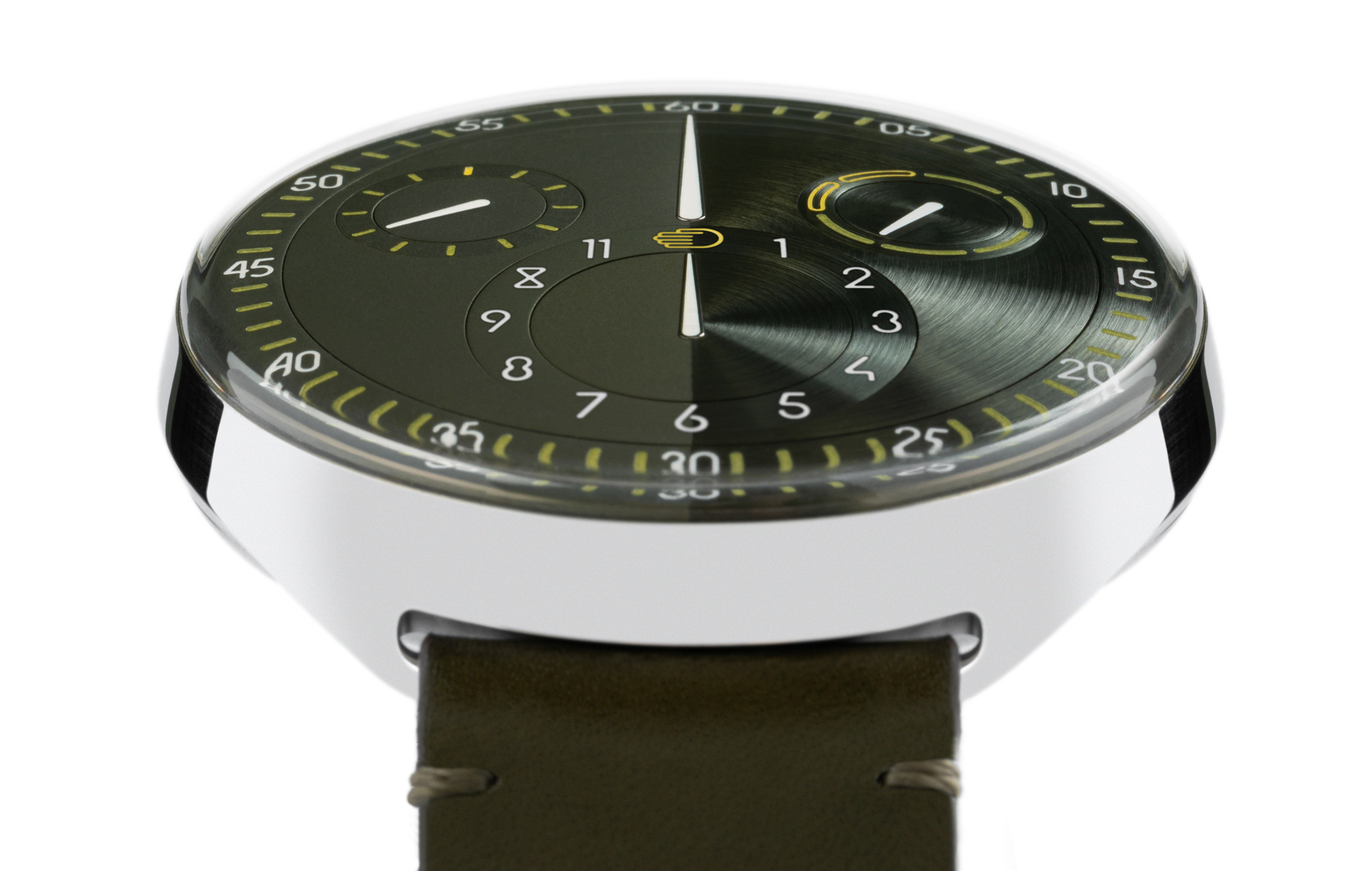 In 2014, the brand debuted the Type 1 Slim with a lever fitted on the caseback to set the watch (2017 saw the Type 1 Squared, where Ressence's first cushion shape appeared). The year 2015 saw the next big innovation at the brand—the Type 5, labelled "the first mechanical watch to be perfectly readable underwater regardless of the viewing angle". In the watch, the ROCS 5, including the dial, was immersed in 37.5ml of oil. Instead of using a big case and thick glass, Mintiens relied on the laws of hydraulics to counter underwater pressure. It was once again crownless; this time Mintiens created the Ressence Compression Lock System (RCLS) for the locking and compression of the gasket.
This brings us to the e-Crown and the Type 2, quite fittingly the 'crowning glory' in Ressence's achievements. The 2018 Type 2, originally a concept watch, thrives on an electro-mechanical principle—it features a mechanical movement, yet has a digital component that uses automated setting technology. This is the e-Crown, which lies embedded between the mechanical movement at the base of the watch, and the ROCS, that sits atop it, interacting with the two harmoniously.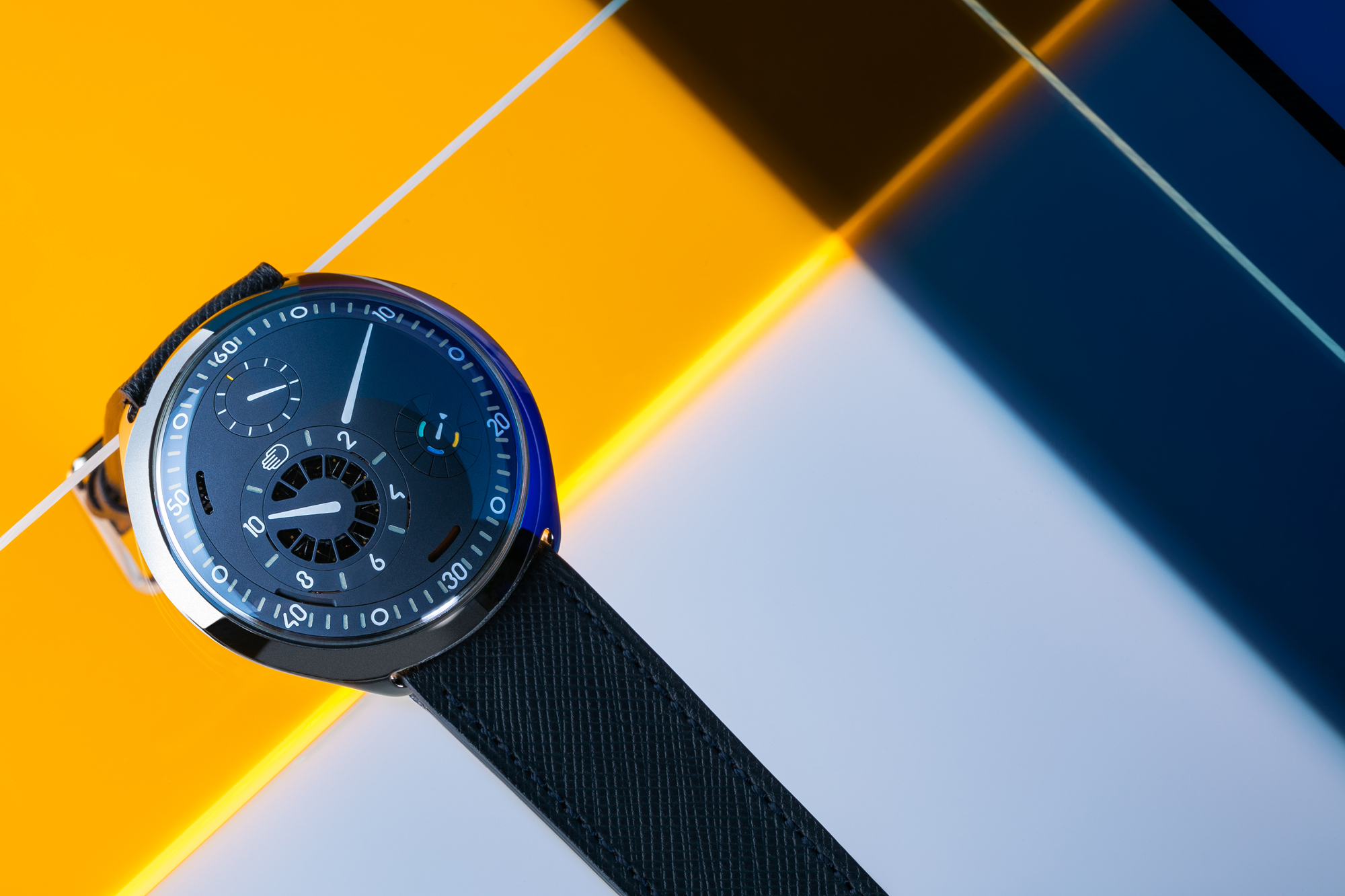 A lever on the Type 2's caseback is used to manually set the time. With the use of the e-Crown, which is controlled by tapping on the crystal, you can 'store' the time. If the watch is not worn and stops running, all one needs to do is double-tap on the crystal and the watch returns to the correct time. No rewinding or resetting needed. The e-Crown also has Bluetooth functionality, so the setting of the time can be controlled via an app (though the watch can function independently as well). The e-Crown is powered by sunlight, through photovoltaic cells beneath the dial.
The 45mm watch, launched in 2019, features a customised 2892/A caliber, and is made from Grade 5 titanium. As part of Watches & Wonders 2021, the brand launched the Type 2N, a third iteration in the series in 'Night Blue'.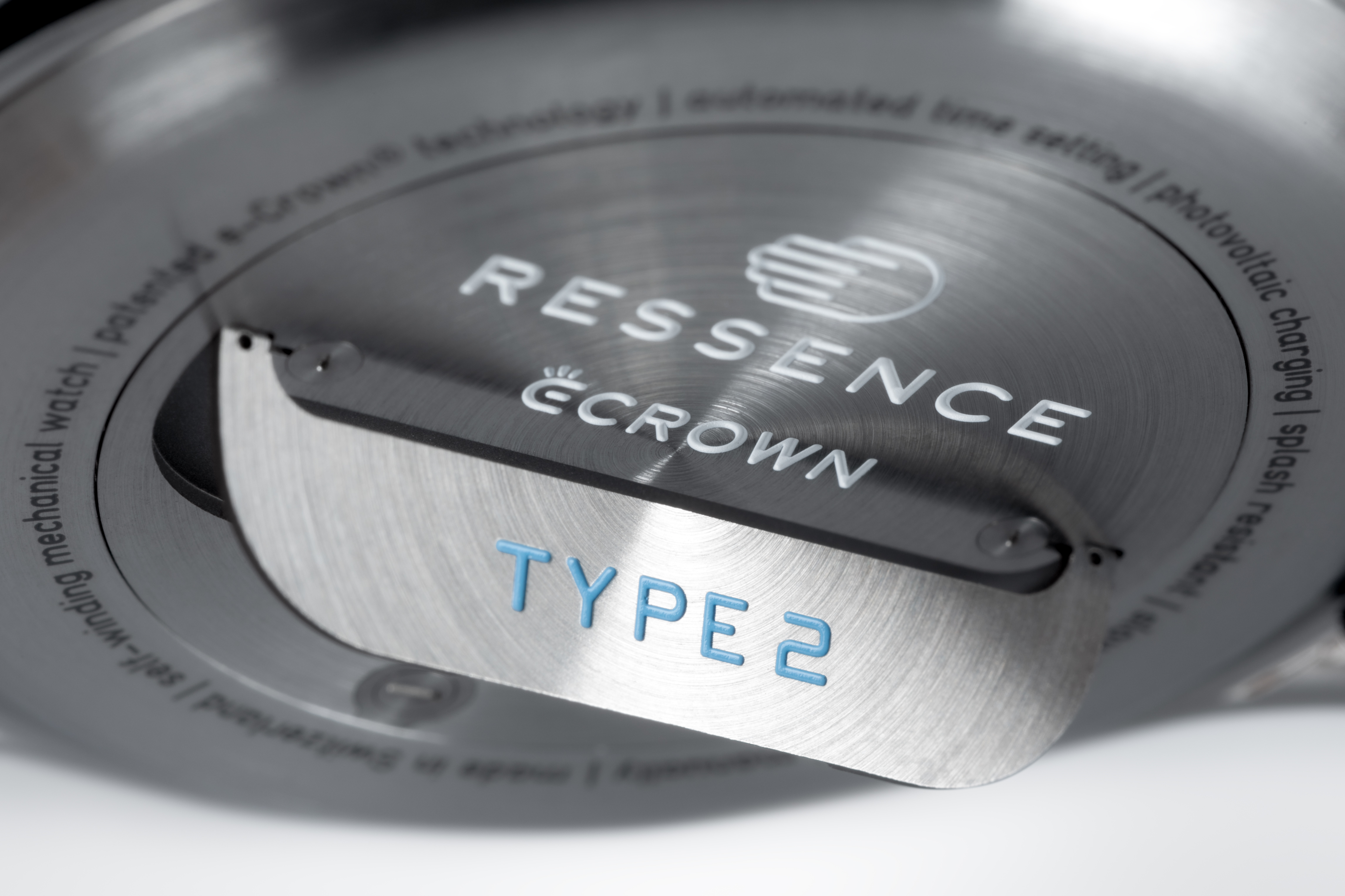 In a little over a decade, Mintiens' brand has grown from strength to strength, much like the Fibonacci sequence that his watches are named after. And he has not let the distance between Switzerland (where 99.75 per cent of the parts of his watches are produced, except the strap, and assembled), and Belgium, where he is based, come between his ingenious ideas. We caught up with the 48-year-old product designer-watchmaker to understand what the journey of designing everything from high-speed trains and aircraft cabins to leather goods and watches has been like.
WatchTime India: What was your idea when you were setting up Ressence?
Benoît Mintiens: To beat Rolex. [Laughs]. But seriously, it was to create 21st-century fine watchmaking for 21st-century people. I was just hoping my ideas would find a market, that people would be open to a completely new way of looking at fine watchmaking. I am happy we found our way to forward thinkers.
WTI: It has been more than a decade since you set up the brand. Do you feel you have achieved what you set out to do?
BM: I very often wonder who are those entrepreneurs that know exactly from day one where they will be in 10 years. I did not set out things from the start. We grow organically, with a long-term target. Like a tree in a jungle. You grow towards the sunlight, avoiding missteps as much as you can. Of course, you need to have a proper environment and make sure there is enough rain, light, ground etc. make sure your basics are good. Then, as a small plant, you adapt, you need to be agile, change course when needed.
Also Read | Travel ahead in time with the New Ressence Type 2N night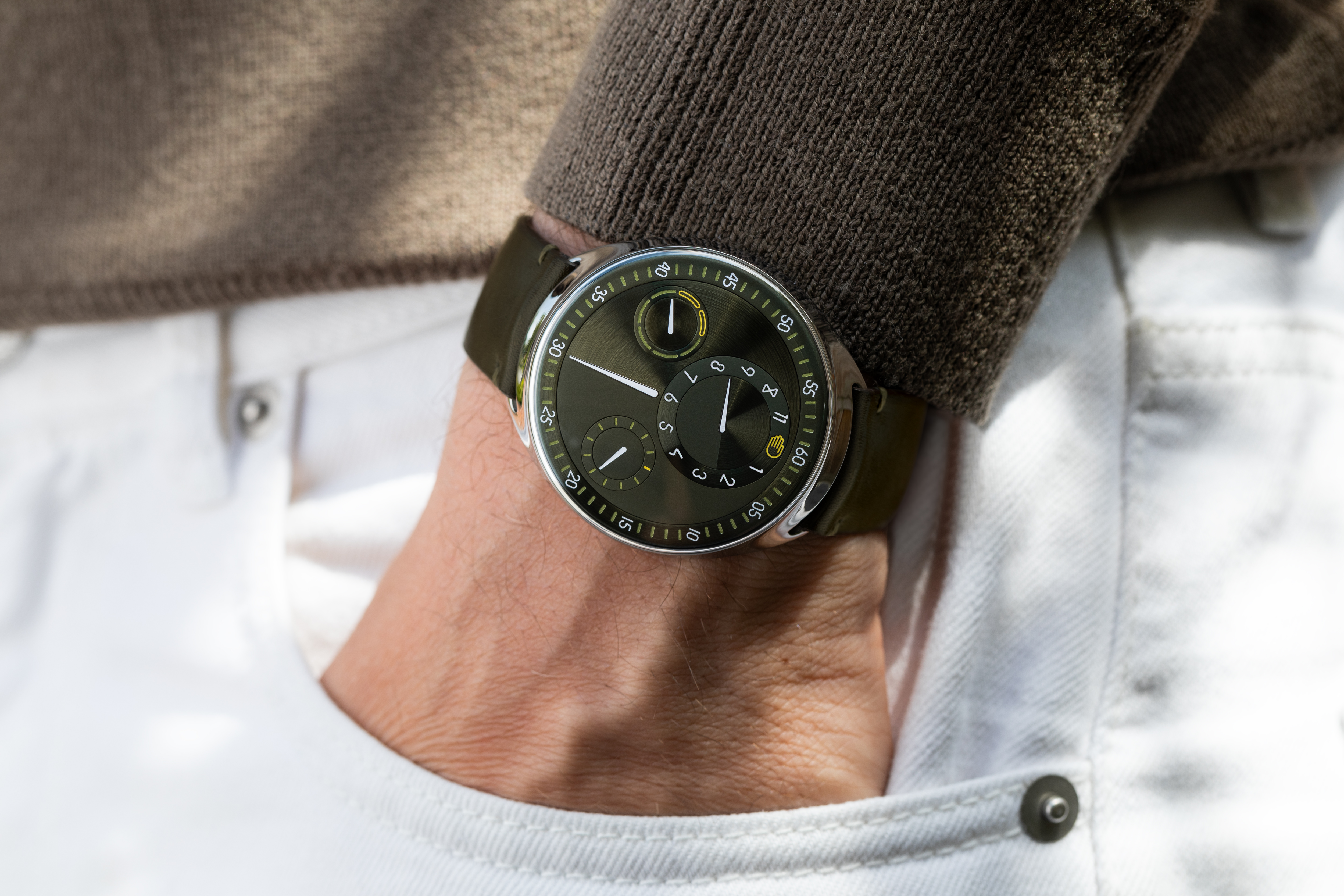 WTI: How far have you come in getting people to accept the notion of a non-conventional timepiece?
BM: Very far I believe. Ressence watches are advanced yet acceptable to most. They look pretty much like traditional watches, but are at the same time extremely innovative. You do not need to look weird to be different. In a Ressence watch, the difference is mostly on the inside.
WTI: 'Intuitive' and 'time in its purest form' are key messages in your brand's narrative. How are you delivering on each in your designs?
BM: It has been proven scientifically that our watches are easier to read than traditional watch dials with hands. And it is logical. By placing all the graphical information in one layer, it is easier for your brain to process the projected image of the dial. 2D information is easier to read than 3D information, like words printed on paper.
WTI: You started with crowns, and then quickly went crownless. Why did the shift happen?
BM: A crown is a bad invention. It is either too small to handle properly or too big and then it hurts. So we decided to use the back of our watches for the crown functions. Our 'crown' is designed at the scale of your fingers. Simple and effective. Plus you have a left-right watch for the same price.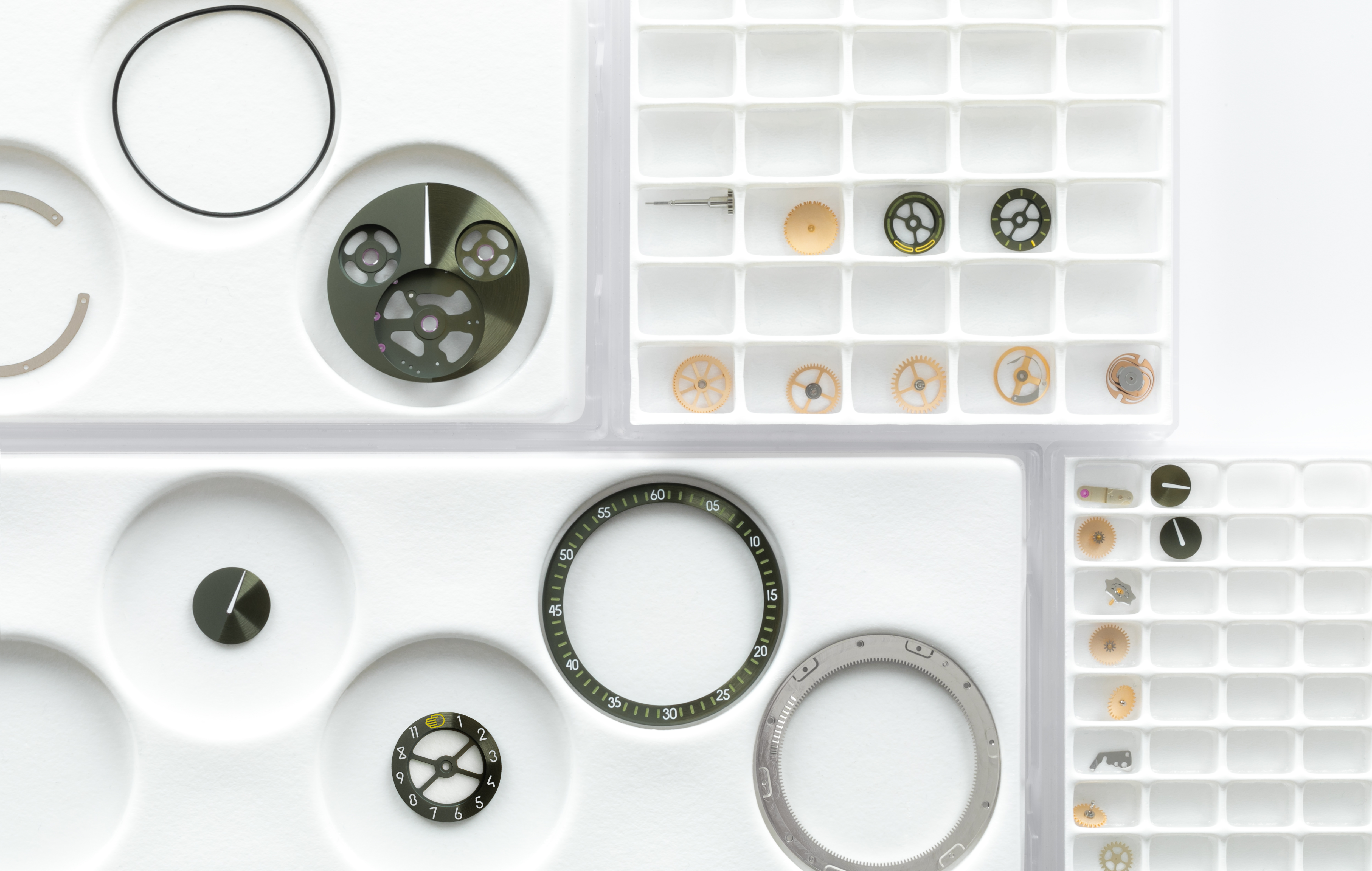 WTI: Designing watches from the exterior to the interior goes against the grain of traditional watchmaking. Why did you choose to do that and what were the challenges you faced in this regard?
BM: Our approach towards fine watchmaking is indeed diametrically opposed [to the traditional method]. That is because I am not a watchmaker but a designer. And a good designer designs products that improve the functionality. He designs products starting from the user. So we first define the experience, and finish with the movement that drives the experience.
Removing the crown, ROCS, the use of oil, incorporating a smart crown tech, photovoltaic cells—the ideas are all far removed from what we know to be traditional watchmaking. Where do you find your inspirations?
We find our inspiration with the people that wear our watches. All we do is based on improving certain functions of the watch. For example, when we decided to create a Diver watch (Type 5), it was not driven by a marketing study. It was driven by the technology we developed. The oil inside the Type 5 makes the watch readable underwater from any viewing angle. This is unique. Not one mechanical diver watch is perfectly readable underwater unless you face it straight on. In all other positions you will have a mirror.
WTI: You have your own system of accreditation, the R500H. Have you ever felt that getting the stamp of the more popular accreditation systems could go a long way for your young brand?
BM: I do not think many brands do as [much] extensive testing as us. Problems in hand-made products will usually have a human origin, whereas if you produce industrially, the machines and the processes are always repeated with a much lower risk of 'forgetting' something. At Ressence, a watchmaker is responsible for the complete assembly of a watch. So, one moment of distraction and you have a potential problem. To guarantee our quality standards, we test and test again before shipping our watches.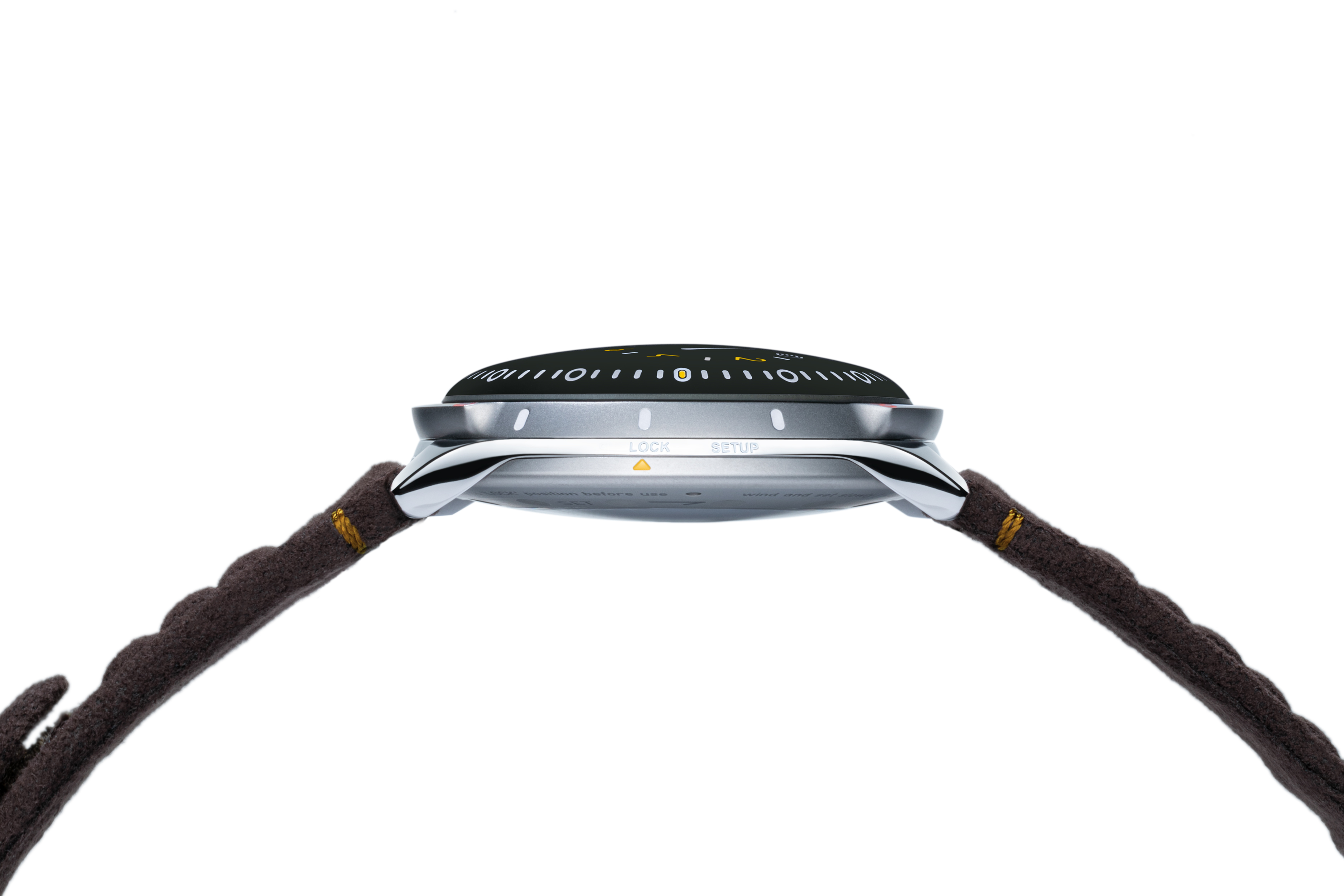 WTI: How has your expertise in designing so many different products informed your design narrative in watches?
BM: It has very much indeed. Designing a watch is like designing any functional product. The methodology is the same. An aircraft cabin, a shotgun or a medical device—function is key because it brings relevance with it.
WTI: You are an independent watchmaker and your offerings are more curated. Has that proven to be stumbling block in an industry where people are spoilt for choice?
BM: What we offer is way more that most known brands. Independent brands are in a way real luxury. Real exclusivity. Low production numbers, hand-made by highly skilled people, with often very complex and uncommon production techniques. There is the industry (with industrial productions) and then there are indie brands like us with hand-crafted pieces. Those two worlds are complementary. Most people in love with fine watches will first try the mainstream brands. A minority of them will go further than the brand tag. Eventually, they will not buy a brand but buy a watch. At that point the next logical step is to go for indie brands.
WTI: The Indian market is relatively small when it comes to watches. Now that Ressence is present in India, are there any plans to make your presence felt here more strongly?
BM: A little of something huge is often more than a lot of something small. I trust our distributor to do a good job. We believe India can become an important market for us.
All images: Courtesy Ressence
This story first appeared in WatchTime India's July-Sept 2021 issue. Subscribe to the print edition of WatchTime India here.