When Ressence was founded in 2010, it main goal was to improve the functioning of the mechanical watch in the 21stcentury. Since then, the contemporary brand has created many timepieces featuring unique dial discs that tell time.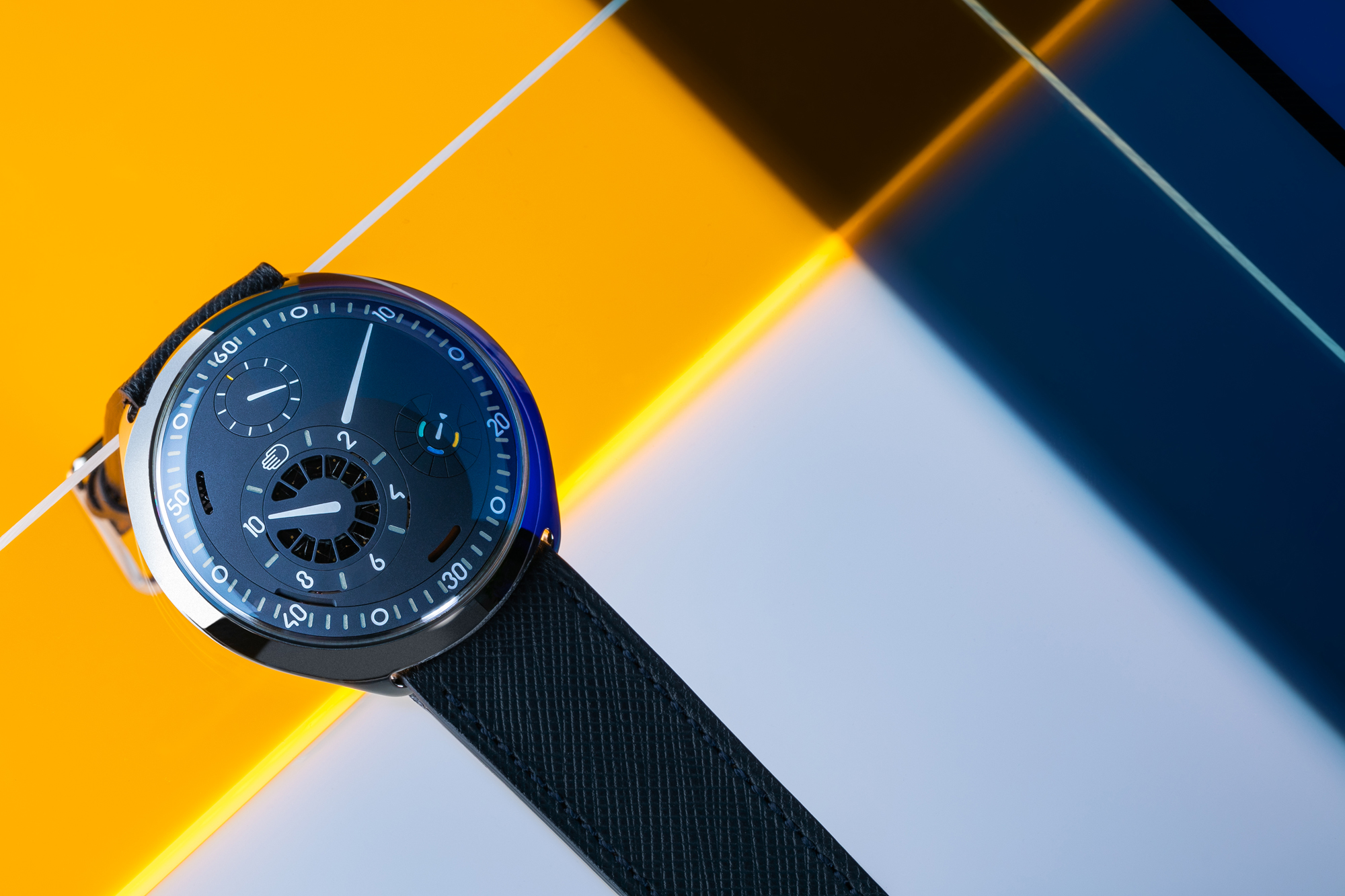 For the 2021 Watches & Wonders, Ressence launches its latest addition to their popular Type 2 collection - the Type 2N 'Night'. As the third watch in its series, the Tye 2N 'Night' is a refined and elegant iteration of the original Type 2 design and aesthetics. It features the grade 5 titanium case with a dial topography that matches the rich shade of blue. With such a colour-combination, the watch joins the existing 'Grey' and 'Anthracite' Type 2 references.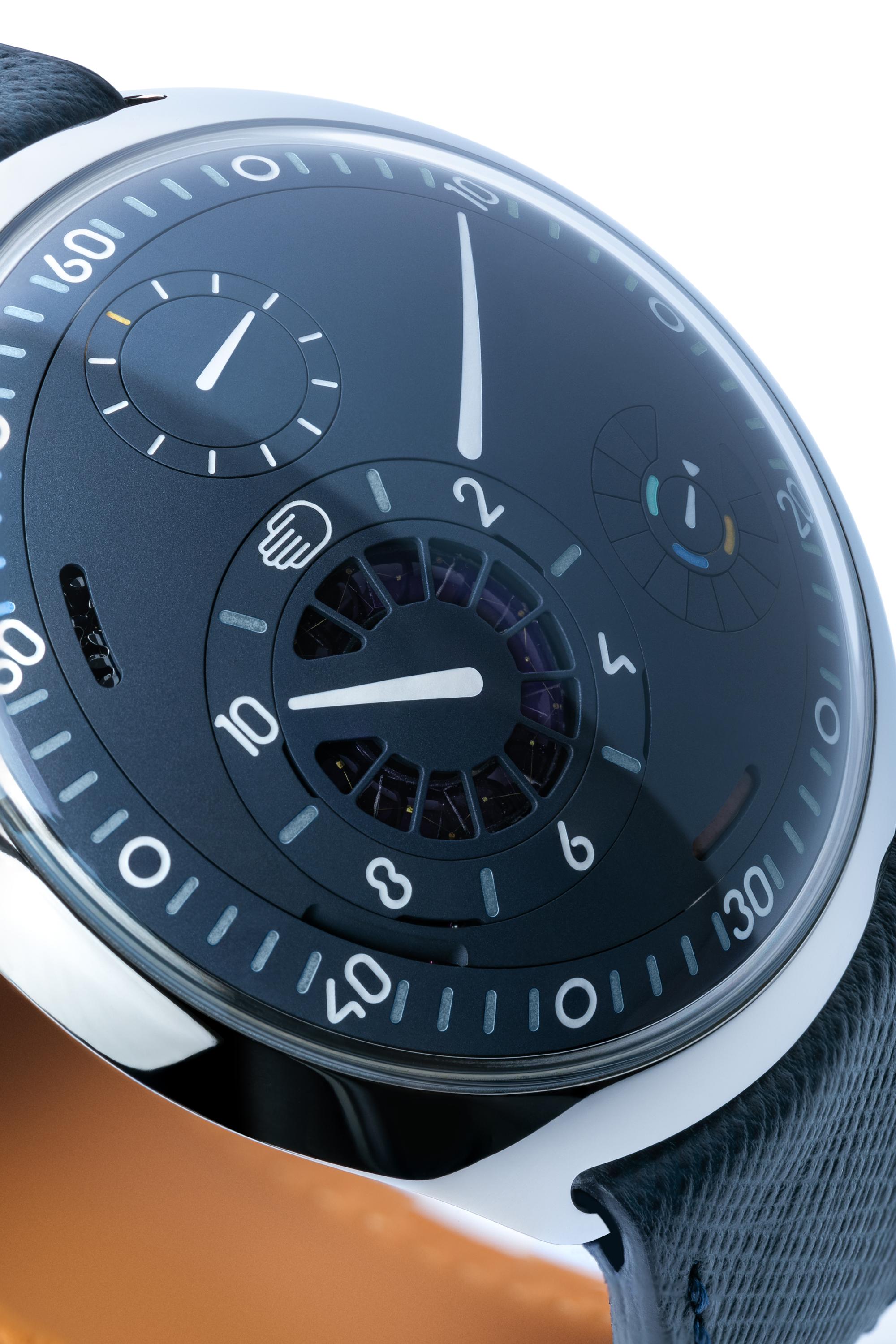 Most of you are aware that the Type 2 concept was born with Ressence's patented e-Crown functionality wherein your watch is set correctly with just a touch on the top. It is made possible with the power of light that activates the immense array of photovoltaic cells that ensures smart functions.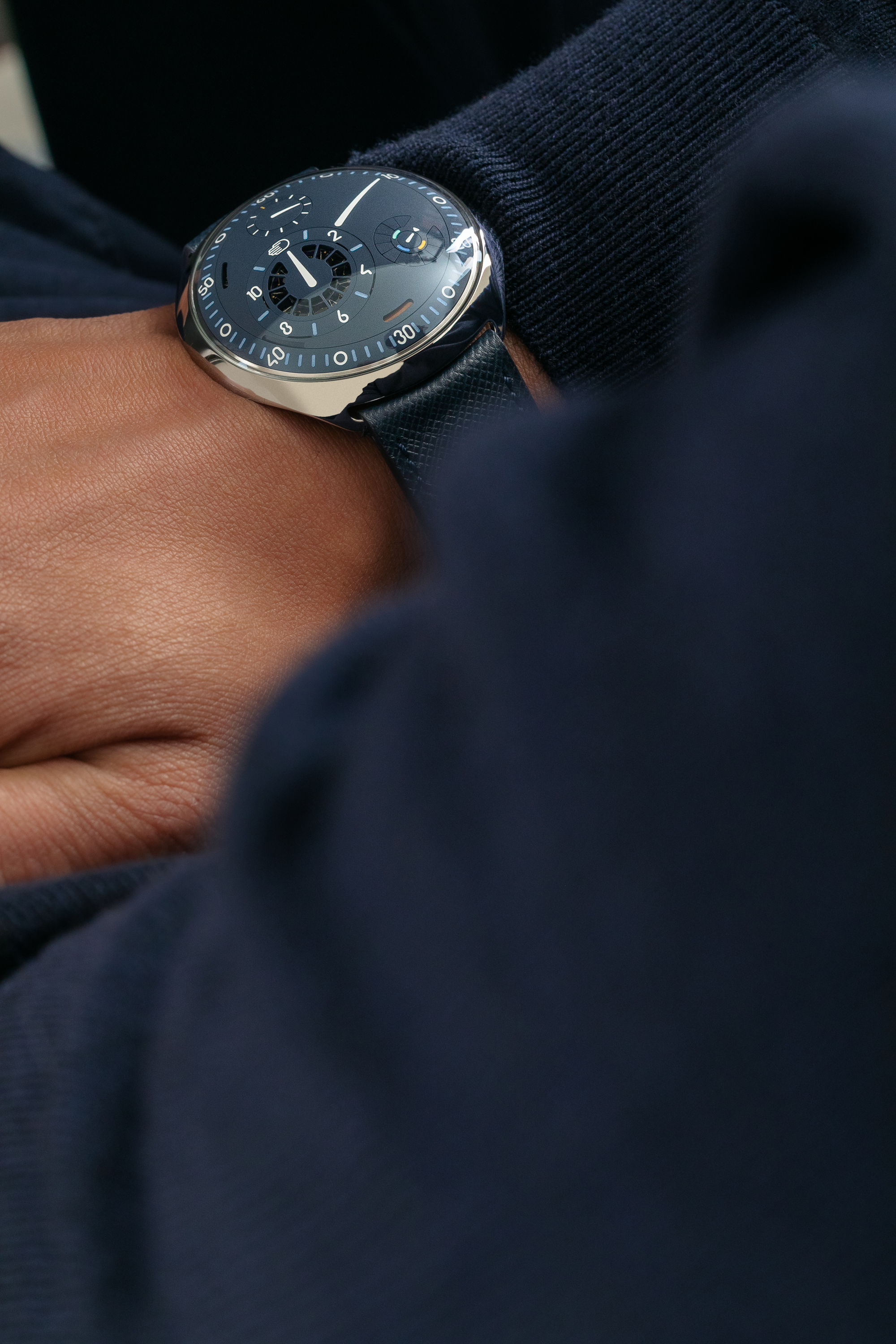 With the Tye 2 , the watch industry was exposed to the possibility of using electronics to further enhance a mechanical timepiece. Now with the e-Crown, a tap on the watch's crystal enables your time to be set instantly and there is no need for winding. With this system, the watch also saves energy cause when a detection is made of the watch no longerbeing in use, the movement stops immediately. Next time, it will then pick up from where you left off.
"The Type 2 is the most advanced representation of what we stand for: design without compromise, and 21st century watchmaking for 21st century people. It combines the best of both worlds - empathy and trust - improving the mechanical watch without impacting its mechanical integrity." says Benoit Mintiens, founder of Ressence.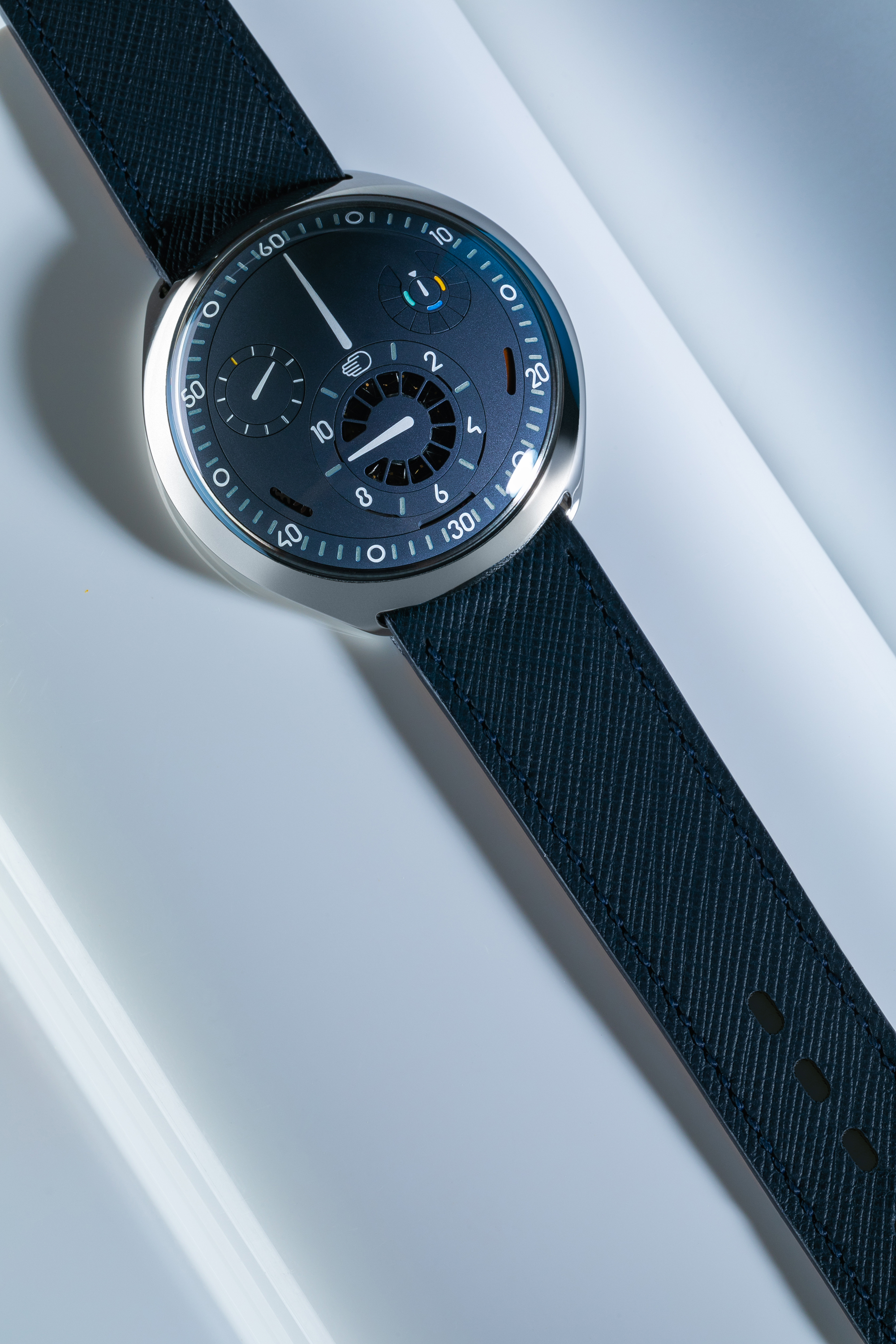 The watch is crafted in a 45mm Grade 5 Titanium case and blue dial that houses 2 eccentric biaxial satellites offering functions like hours, minutes, seconds, and a second time zone. Powering this unique watch is the ROCS mechanism – the Ressence Orbital Convex System that allows each 'hand' to orbit each other in an ever-changing dial. It clocks in a power reserve of 36 hours and is set with 37 gears for smooth functioning.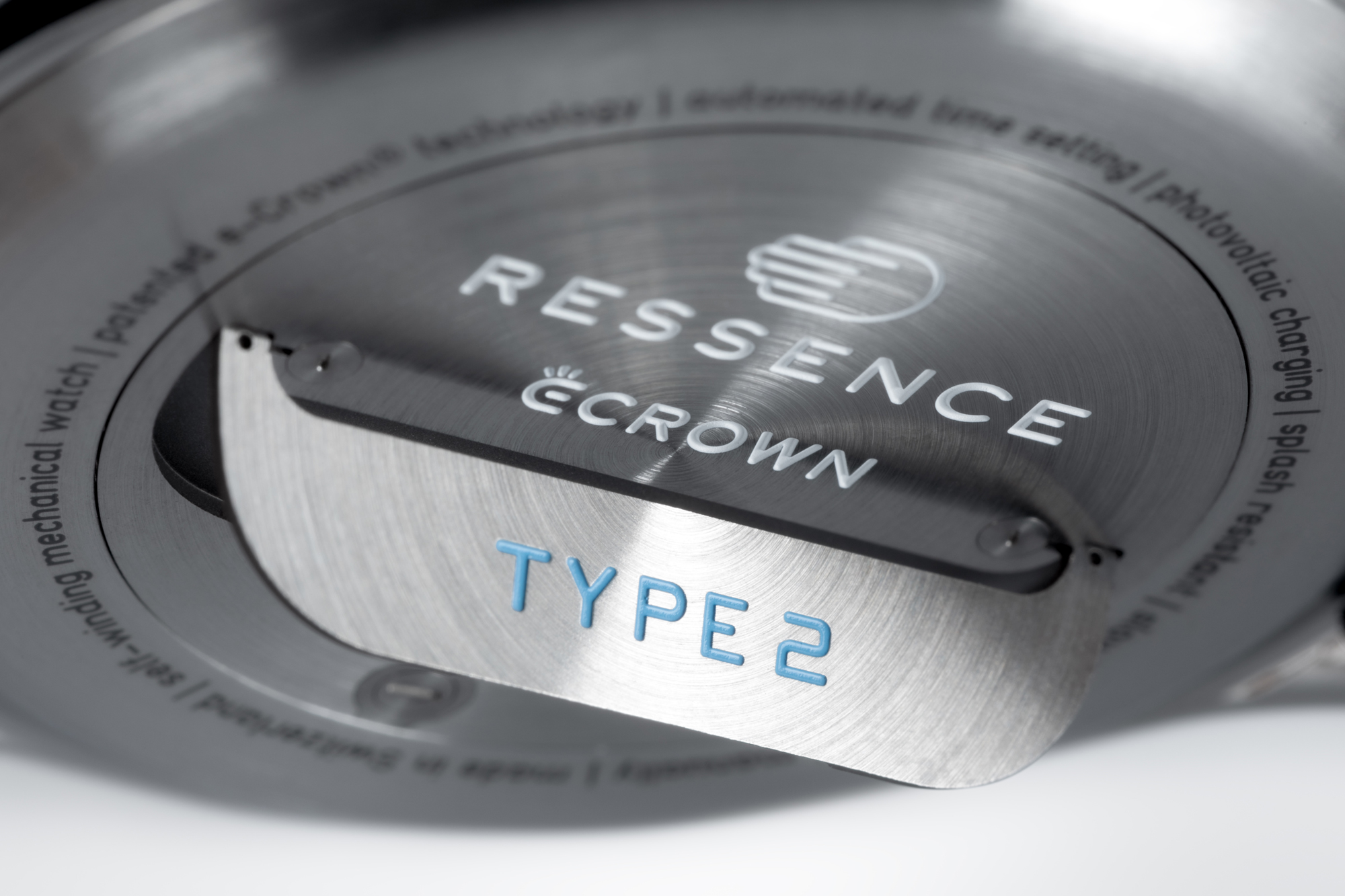 The 2021 Ressence Type 2N 'Night' comes in a blue strap and is priced at INR 36.98 lakh (approx.)