The idea of having a watch without a crown seems like a non-starter, but Bentoit Mintiens' creations in his brand Ressence has proved otherwise. Ressence has created several headlines with its no-crown or e-crown watches. They have been developed with either an inventive caseback that replaces the crown and functions as one, or have an E-crown, an automated setting technology for their mechanical models. With the launch of the Type 1 Slim in red, Ressence takes its design philosophy of a lever on its caseback and gives it a punch -- of red.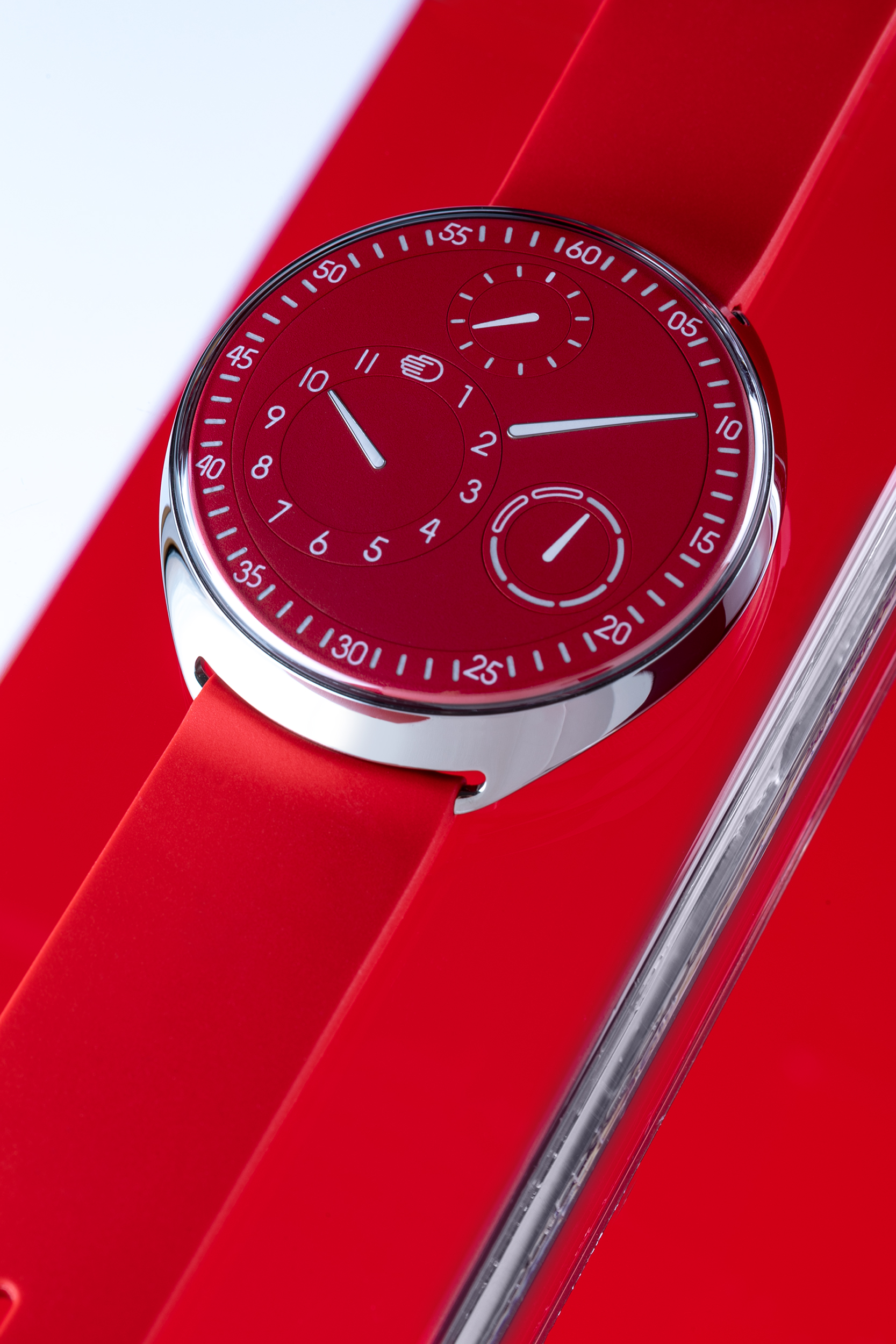 In our conversation with product designer-watchmaker and founder of Ressence Benoît Mintiens last month, we were able to learn his take on crowns in watches. "A crown is a bad invention. It is either too small to handle properly or too big and then it hurts. So we decided to use the back of our watches for the crown functions. Our 'crown' is designed at the scale of your fingers. Simple and effective. Plus you have a left-right watch for the same price," he told WatchTime India.
TYPE 1 SLIM RED

The Type 1 Slim Red catches your attention with its striking red dial and a matching rubber strap. The watch will be limited in number and will only be produced until the end of 2021. Its colour scheme follows in the footsteps of the Ressence Type 3MC, launched last year, for the Prince Albert II of Monaco Foundation - a distinctive piece filled with oil for better readability (following in the footsteps its first version) in support of environmental concerns.

In 2019, Type 1 evolved to flaunt a slimmer look giving birth to Type 1 Slim. The independent watchmaker created a slimmed-down case which was reduced from 13mm to 11mm thickness. The Type 1 Slim's case and lugs are milled from one block of grade five titanium giving it a polished and sleeker look.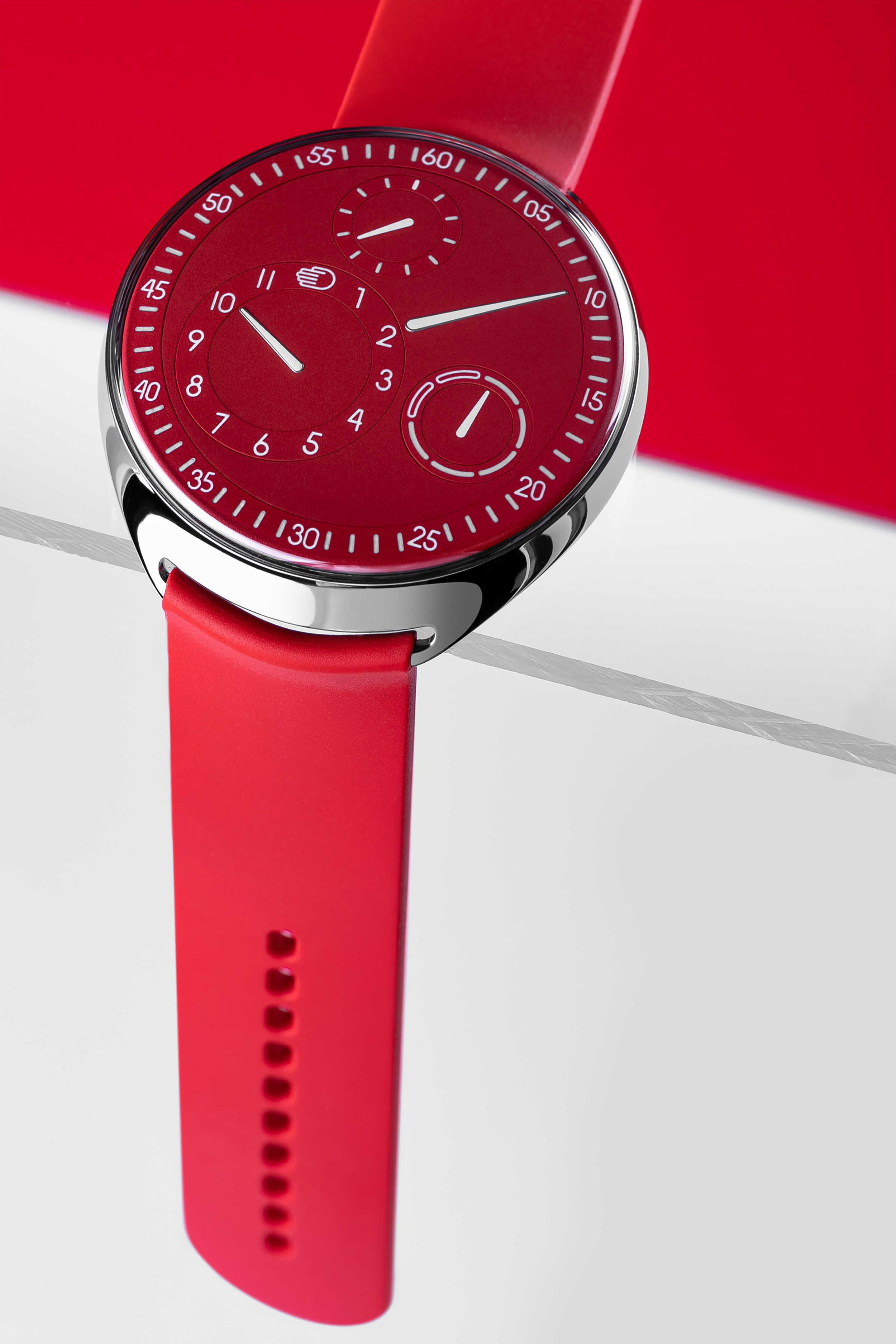 The Type 1 Slim in red has an ultra-legible and functional dial with white hands and pale grey minute markers; additional rhodium edging to the hour and minute hands. "It has been proven scientifically that our watches are easier to read than traditional watch dials with hands. And it is logical. By placing all the graphical information in one layer, it is easier for your brain to process the projected image of the dial. 2D information is easier to read than 3D information, like words printed on paper," explains Mintiens.

Adding to its dial legibility in dark conditions are dial markers coated with white and red Super-LumiNova. It gets its pebble-like feel through its domed sapphire crystal that extends to the very edge of the 42mm case. The no-crown timepiece is Ressence's first to be offered only on a rubber strap.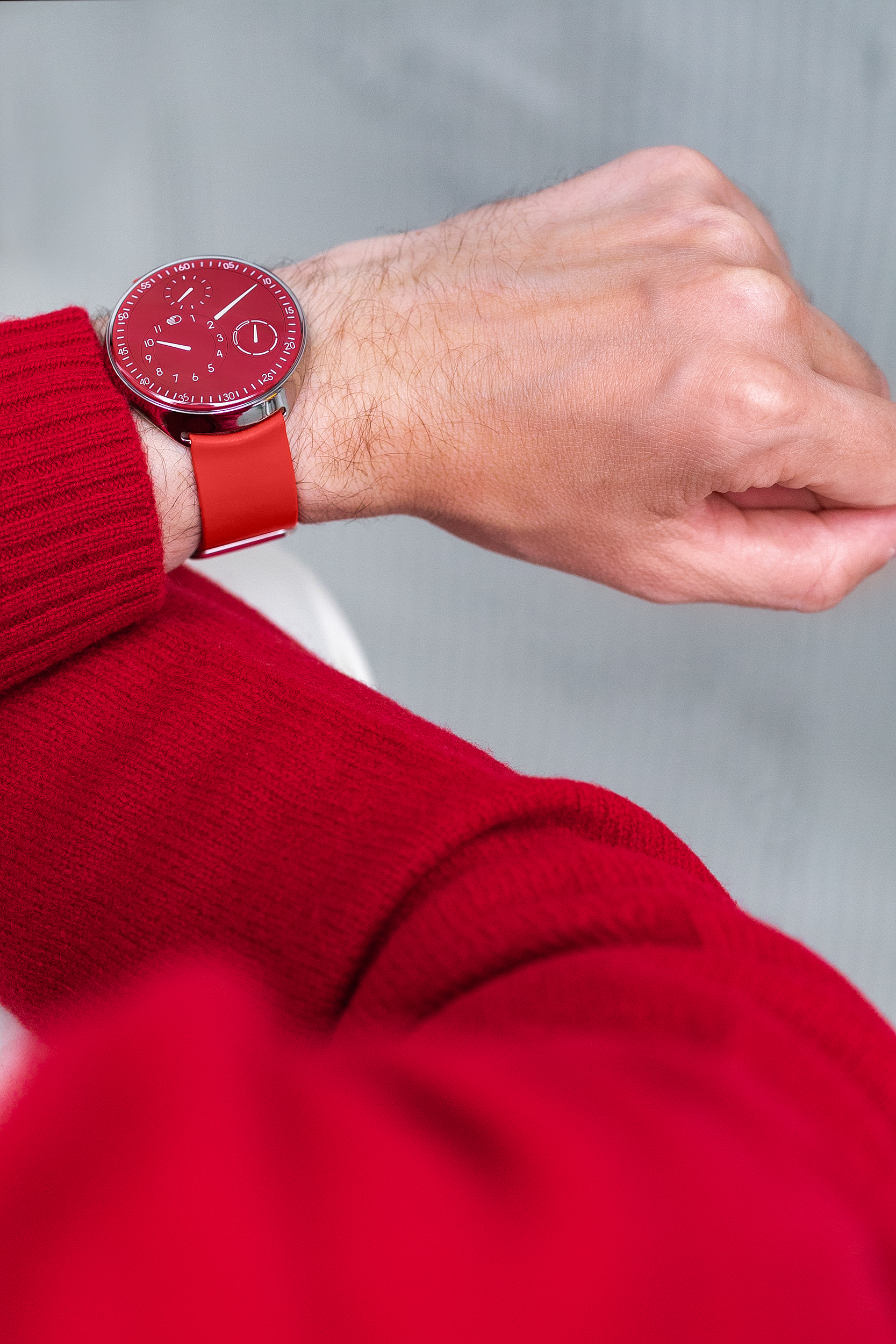 At its heart is the signature Ressence Orbital Convex System or ROCS, a creative and robust mechanism to display the time. It replaces the static, multi-layered dial and hands with a display where hours, minutes, and seconds orbit each other in a single plane. This in-house mechanism ensures an intuitive reading of time. The patented ROCS 1 movement drives the watch and delivers a power reserve of around 36 hours.

Mintiens shared with us that Ressence finds inspiration "with the people who wear our watches". Inspired, Ressence has a lot going on in the research and development department, be it removing the crown, ROCS, the use of oil or incorporating a smart crown tech.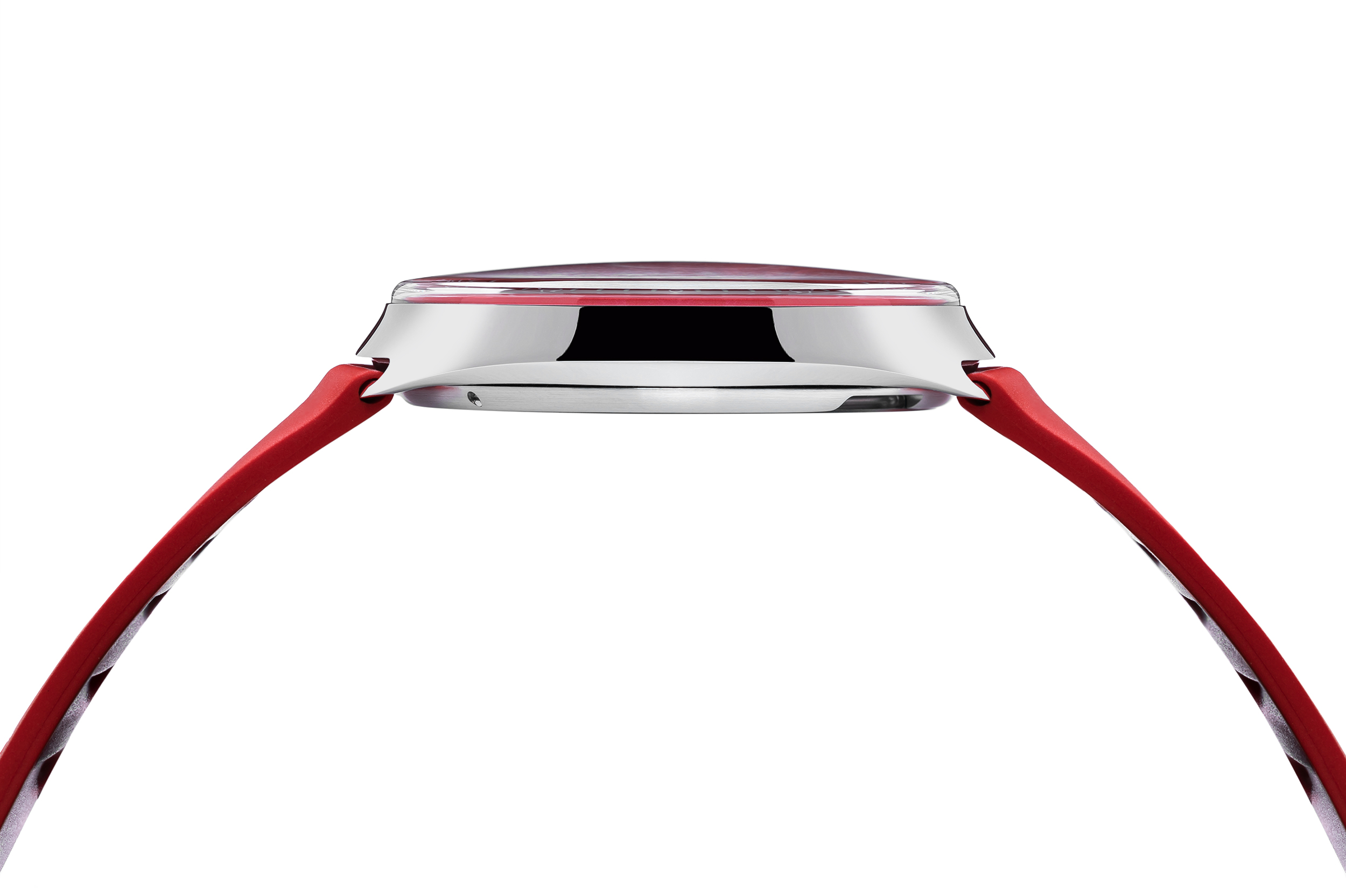 Ressence's 'less is more' philosophy has made their Type 1 Slim line stand at the head of the pack. The slim models pay homage to the watchmaker's Type 1 collection that was first introduced in 2014 and since then has given watch enthusiasts a chance to discover some playful and contemporary watches like the original one in black. The Type 1 Slim has also been made in blue, silver, and white-dialed variations; not to forget an olive green dial that was unveiled last year as part of a series dedicated to Ressence's 10th anniversary. With the new red, Ressence is surely keeping its best foot forward to keep up with modern times and ever-changing demands of the watch wearers.

WatchTime India, in its upcoming 9th Anniversary Edition, caught up with Benoit Mintiens where we talked about Ressence's contemporary craftsmanship and technical advancements that are quickly getting noticed in the community. The edition is on stands now.