Victorinox might be synonymous with the Swiss Army knife, but over the years it has evolved into various product categories, which also include watches. Since its launch in 1989, the brand's watches have become the go-to choice for adventurers and explorers as they are near-perfect tool timepieces that can withstand some of the harshest outdoor conditions. Now, in a bid to further position itself as a premium watch brand, Victorinox has announced seven new collections, which will be released over the next three years. The first one to be unveiled is the Journey 1884 range — offering timepieces that have been crafted from stainless steel and exude confidence and style.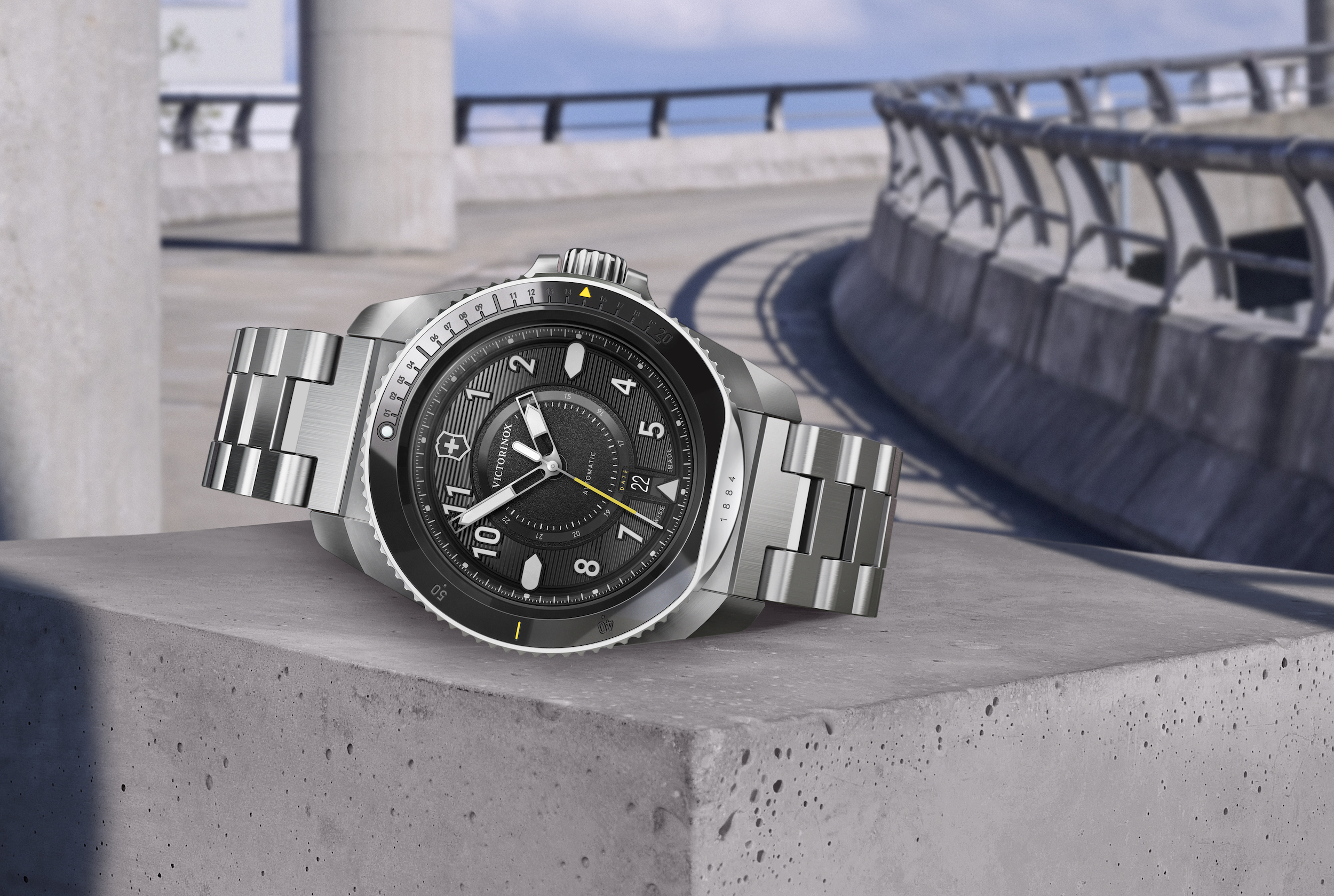 Victorinox Journey 1884
Speaking to WatchTime India, Victorinox CEO Carl Elsener Jr., says that the company decided to introduce new collections as it wanted to craft watches with a stronger connection to the Swiss Army knife while presenting a distinct identity. Elsener also talks about the design philosophy of the brand's watches, sustainability, and his plans for the future. Below are the edited excerpts.

WatchTime India: As somebody who is the fourth generation helming Victorinox, how would you explain the brand's ever-bourgeoning relevance and craze among customers?Carl Elsener Jr: As has been the case for over 130 years, knives still form the core competence for the success enjoyed by Victorinox. The pocket knives and multi-tools produced at the Ibach workshops, whose casings proudly bear the famous emblem featuring a cross and a shield, do enjoy worldwide cult status. Their innovative and unrivalled design has been honoured with numerous awards and permanent positions in exhibitions in renowned museums around the world. The Swiss Army knife today is a global icon and a useful tool for everyday adventures.
If we want to continue our success in the global market, we need to base our products and services on our customers' needs. We want to offer them meaningful products with outstanding performance. This is achieved by a prudent combination of our core values: quality, functionality, innovation, and iconic design. These are the attributes that are represented by Victorinox products. It has always been our aspiration to serve our customers and offer them great value for their money.

WTI: How has the watch vertical been performing amongst all other categories of products offered by the brand?
CEJ: In most markets, our pocket knife is our bestselling product. However, in India, it is our Victorinox watches. The watch category sales percentage here is three times more than the global average (30% in India, and 10 % globally).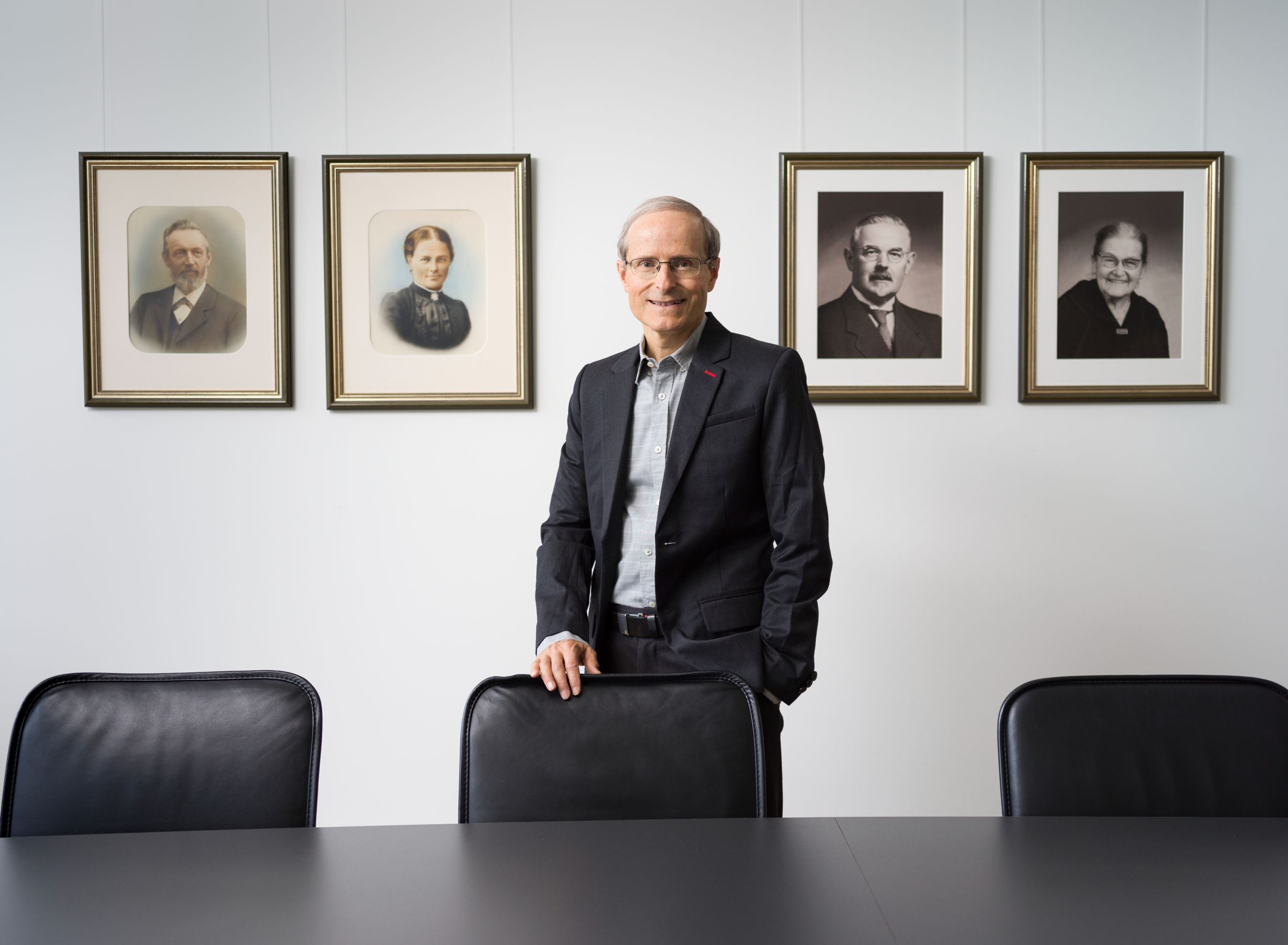 WTI: What is the design philosophy of Victorinox watches?
CEJ: Our philosophy is to transfer the visual identity of several industrial codes of the Swiss Army knife into the watch design, paired together with the inspiration of Swiss nature and activities. We have, for example, shapes of the case which look like they have been carved with a Swiss Army knife, its finishing is similar as used on the blades of the scissors, engraved material codes on the side of the case, etc. We use a minimalistic approach in adding features and functionality to get an elegant and distinctive Victorinox product.
WTI: What is the best-selling collection of your brand and why do you think it resonates with the customers so much?

CEJ: The best-selling collection so far is our I.N.O.X. collection. This is not a surprise as the I.N.O.X. collection has an extremely strong link with the brand and features distinctive design codes.
WTI: Please elaborate on the materials that the brand uses to make the watches.

CEJ: The most used material for our watches is stainless steel 316L for which we have extensive industry knowledge. Next to it, we use titanium, known for its anti-allergic properties, and last but least, the carbon composite. Carbon is interesting because it is lightweight, has anti-allergic properties, is scratch resistant, and each product is unique due to the marbling effect of the carbon fibre (different for every product).
WTI: The brand recently announced that it will launch seven new collections of watches. Why has the brand decided to do so?

CEJ: It is a strategic move for the future. The category was performing well, but in the long run, we believe it is important to have a product offering which is stronger linked to the Swiss Army knife and will also offer a true differentiation for the consumer.
WTI: How much focus will there be on in-house automatic movements?

CEJ: Actually, none as we do not produce movements in-house (we use quality Swiss-made movements from renowned partners like Ronda and Sellita). But it is true, we verticalize progressively the manufacturing process of the watches. The internal components production was started with the launch of the first I.N.O.X. watch in 2014, improved, and extended to more components in stainless steel/metal. And, in its role as an innovator, Victorinox ventured into the difficult but exciting crafting of titanium components. Today, depending on the line, complete cases or components such as bezels, middle cases, movement holders (if made from metal), containers, or back cases are not only assembled but also produced in-house. And to come back to the movement, all our new products are ISO-certified shock resistant (even the automatic watches), and all quartz watches have additional antimagnetic protection.
WTI: Tell us more about the new interchangeable bracelet feature which will be seen in the new collections.

CEJ: To be well prepared for just about any situation and to match any outfit, all-new Victorinox watches will offer a wide selection of straps. Thanks to an innovative system, the straps can be easily changed without the need for tools in only a few seconds. For the metal and paracord bracelet, we introduce a state-of-the-art quick push button system (usually exclusive to watches in the highest price bracket). Every watch can therefore be personalized and perfectly matched to the outfit or activity of the day.
WTI: How is Victorinox focusing on crafting sustainable watches?

CEJ: For our company sustainability is particularly important. As a family-run company, we think in generations. The most important task of a company is to be successful in the market in the long run by securing sustainable earnings. It is important to strike a healthy balance for economic, social, and ecological goals. It requires a sustainability approach that has a positive impact on the economy, society, and environment.
Victorinox watch parts are made of stainless steel 316L using recycled steel (minimum of 50 up to 89%). Whenever possible, other recycled materials (like recycled brass, PET, etc.) are used in the production process. Working with local suppliers is another approach we pursue. For example, the carbon case and bezels we use in our new watches are currently produced in a nearby village. And last but least, we will launch a new packaging made mainly out of cardboard and paper.

WTI: Where do you see Victorinox in the next five years?

CEJ: We remain true to our heritage, do what we do best, and think is right. We will focus on a sound balance between tradition and innovation by providing our consumers with practical, functional, and competitively-priced quality products. Our overriding, medium-term goal is to continue generating sustainable and profitable growth. To delight our customers with innovative, high-quality products and services and strengthen our positioning as a premium brand worldwide. In the long term for the next 5-10 years, we will continue to expand and strengthen our presence in the markets where we already have subsidiaries. Equally, there are still many "white spots" that we want to address.
WTI: How important is India as a market?

CEJ: We generate 12% of our total sales in the Asia-Pacific region. India is amongst the most important markets in this region.
WTI: What has been the strategy of the brand so far in India, and how is it being evolved for the future?

CEJ: We inaugurated our Victorinox subsidiary in India 15 years ago. Back then India was conventionally not a strong DIY country like a typical European or American market and so, a pocket knife has not been a natural buy. Our pocket knife was bought mainly as a gift, a souvenir, an article of possession and a little bit of Switzerland in one's pocket! But with the DIY culture and mindset being appreciated by our Indian consumers over the years, the pocket knife has now found rapidly increasing users for its functionality.
Similarly, with upper middle income and above households employing domestic cooks at home, we experienced a rising demand for our kitchen knives in the past few years, thanks to our 'engage and educate' initiatives. More Indians have started baking, becoming home chefs and following their passion for cooking and this too has given a boost to people investing in high-quality and value-for-money kitchen knives and cooking accessories.
With a population of more than 1.38 billion people, there are approximately ten million potential households that can afford to buy a premium consumer brand. This makes it challenging for us to reach out to our target audience through the enhanced use of e-commerce and the digital world has made this easier in the past few years.

Indian customers of premium products are well travelled, possess high disposable incomes and are looking to buy good quality products. However, a typical Indian customer takes time to relate and embrace a brand. As a company it needs patience.
WTI: You opened your first standalone store in Mumbai in May. What has the response been like, specifically to watches?

CEJ: In April this year, we opened a new Brand Store at the Palladium Mall, High Street Phoenix in the cosmopolitan city of Mumbai. Here, the entire Victorinox product world can be experienced at the popular luxury shopping mall, from the well-known Swiss Army knives to kitchen knives, watches, travel gear, and perfumes. The highlight is the complete collection of all the Victorinox products under one roof, and the Swiss promise to offer an experience that consumers will always remember. The store has been a great success from day one and we have received a fabulous response from our Indian customers.
Watches have been a performing category for us in India and here we have managed to sell our automatic collection, the limited editions and collections made from special materials like carbon and titanium. It is evident that brand lovers have been collecting standout products from the range.