German watch brand, A. Lange & Söhne reveals its second Richard Lange Jumping Seconds timepiece in a pink-gold edition.
Having already released the platinum version last year, the pink-gold Richard Lange Jumping Seconds comes with a unique combination of a jumping second, a constant force escapement, a zero-reset mechanism, and a regulator dial layout.
Limited to a 100 timepieces the Richard Lange Jumping Seconds pays tribute to the smallest of the three time measurement units with the one-second constant-force escapement which serves two purposes. One, it delivers the switching impulse for the seconds jump, and second, it assures a constant source of power for the entire power reserve of 42 hours. There is also a small indication in the intersection of the three time circles on the dial, which inform the wearer to rewind the watch by switching to red ten hours in advance.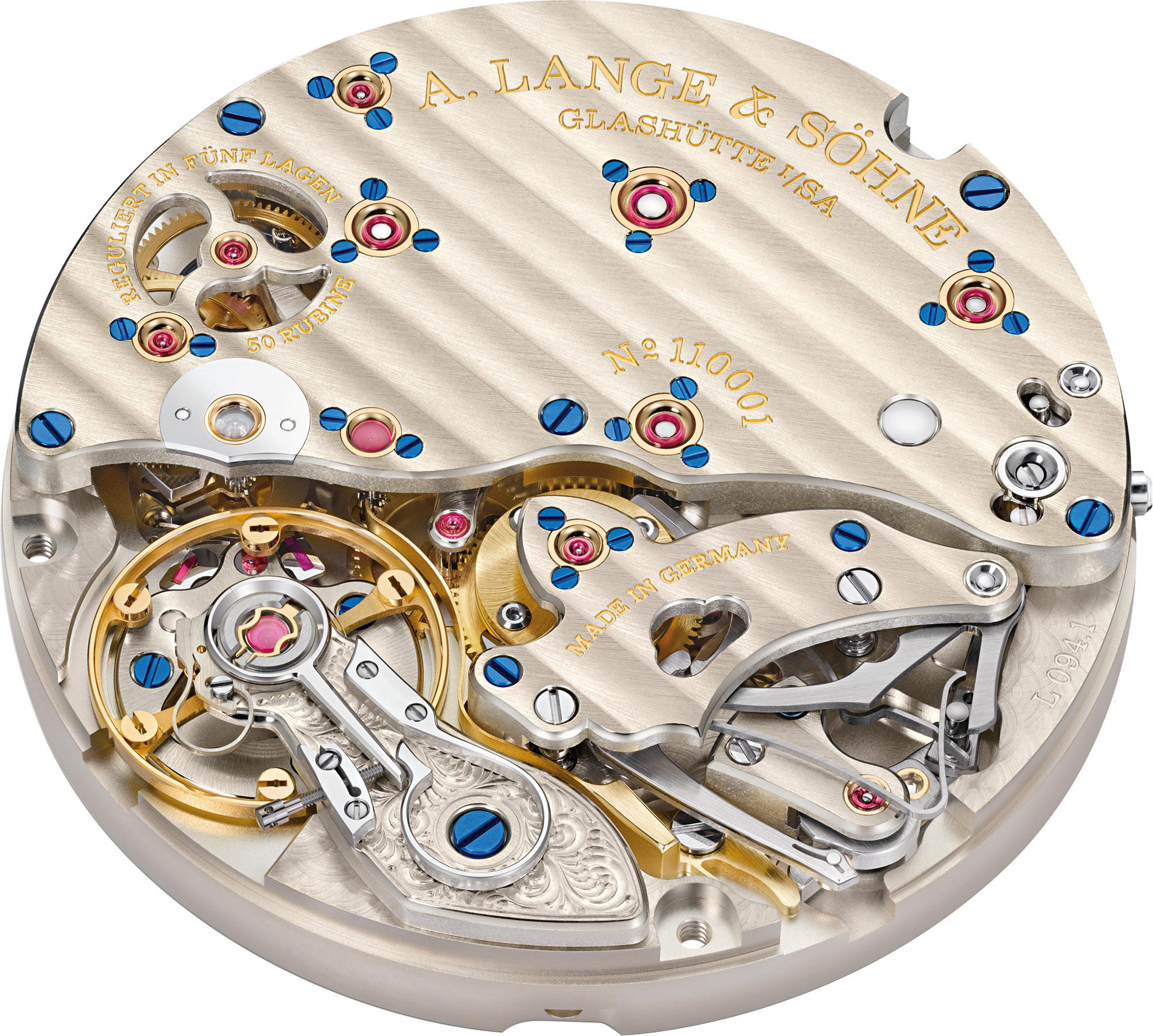 The sapphire-crystal caseback offers a peek into the constant-force escapement showing the wearer how the remontoir spring powers the escapement with fresh energy received from the mainspring barrel every second at a constant rate. The star right below this, under the transparent jewel bearing, connects to the fourth-wheel arbor which controls the jumping seconds sequence.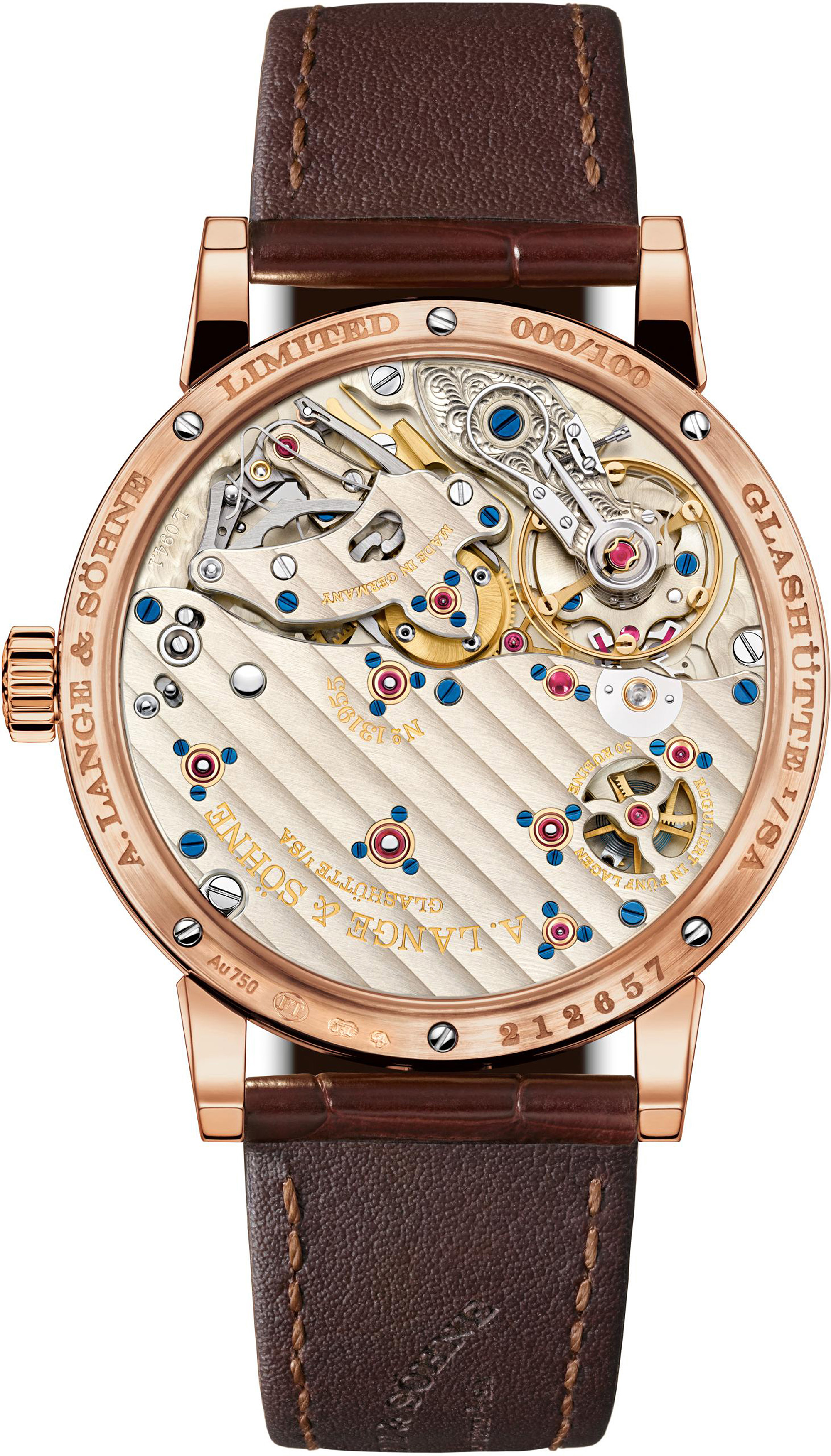 The wearer can also, easily, synchronise the watch with a time signal or a radio-controlled clock with the Zero-Reset mechanism, which is also easily visible. Pulling the crown instantly stops the cam-poised balance and propels the seconds hand to the zero position.
Click here to view the jumping mechanism of the new Richard Lange Jumping Seconds in pink gold.