Introducing a brand-new addition to the Metro collection from NOMOS Glashütte: Metro rose gold 33
NOMOS Glashütte's Metro rose gold 33 is a perfect blend of design and technology. What makes this watch so unique is that the 33mm dial gives it the unique distinction of being the smallest Metro model till date.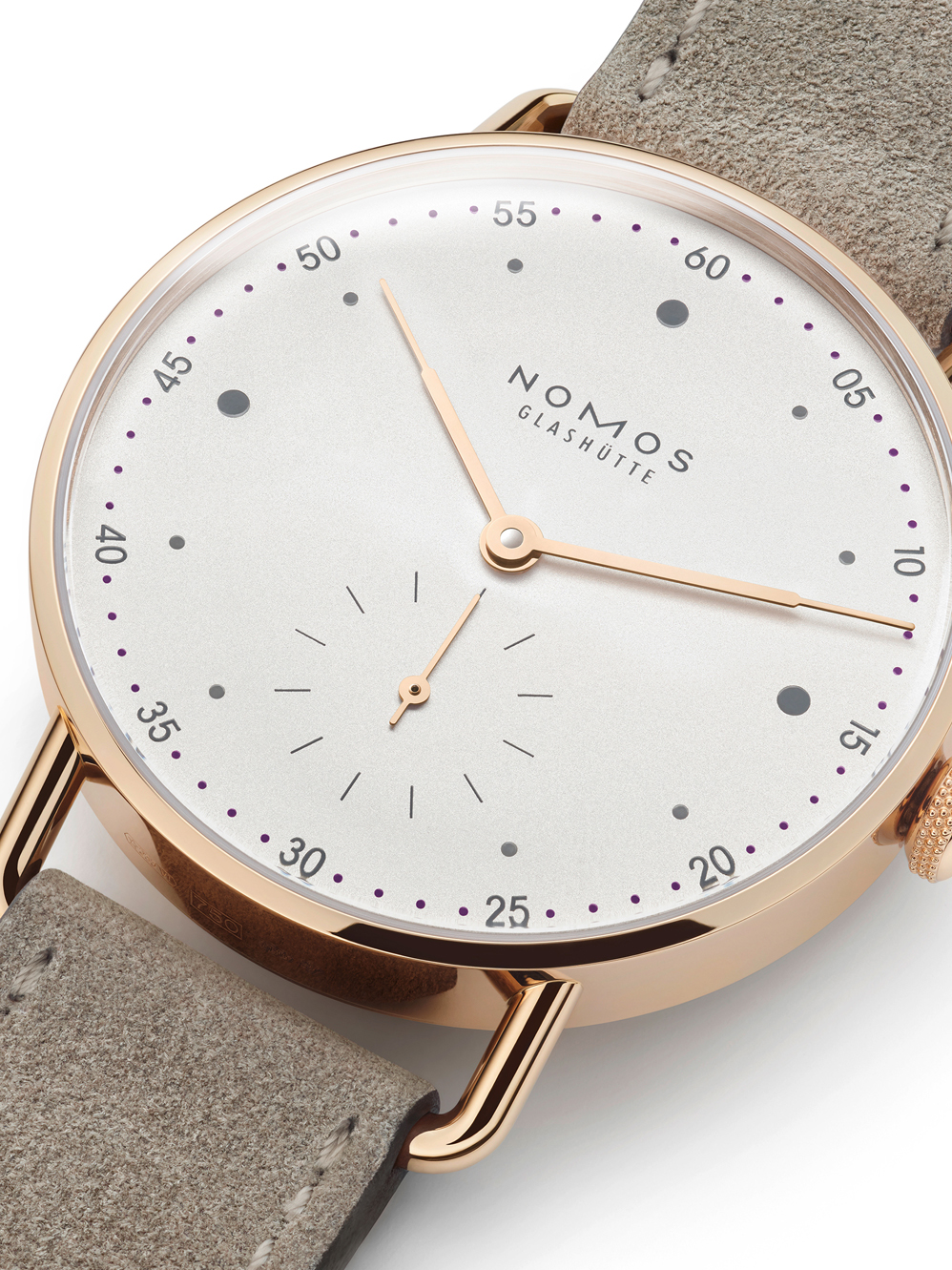 The blushing rose gold hands look stunning against the grey hour markers and the sublime violet minute markers. The finishing touches are imparted by the beige velour leather strap complete with a rose gold winged clasp, further highlighting the attention to details.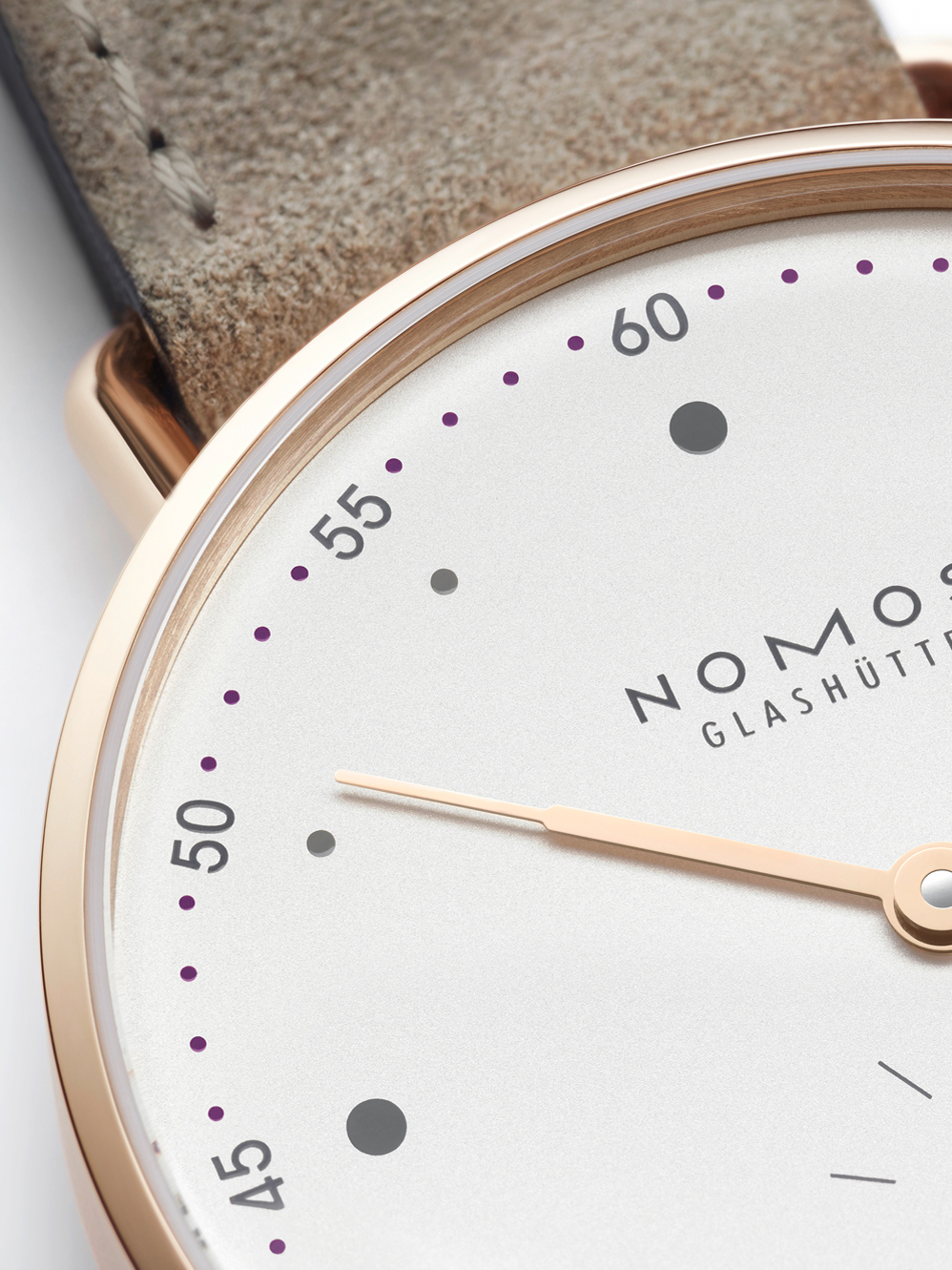 As the watch designer Mark Braun states, "It has a feminine aspect and more warmth. With Metro rose gold 33, we are using precious metal in a modern way."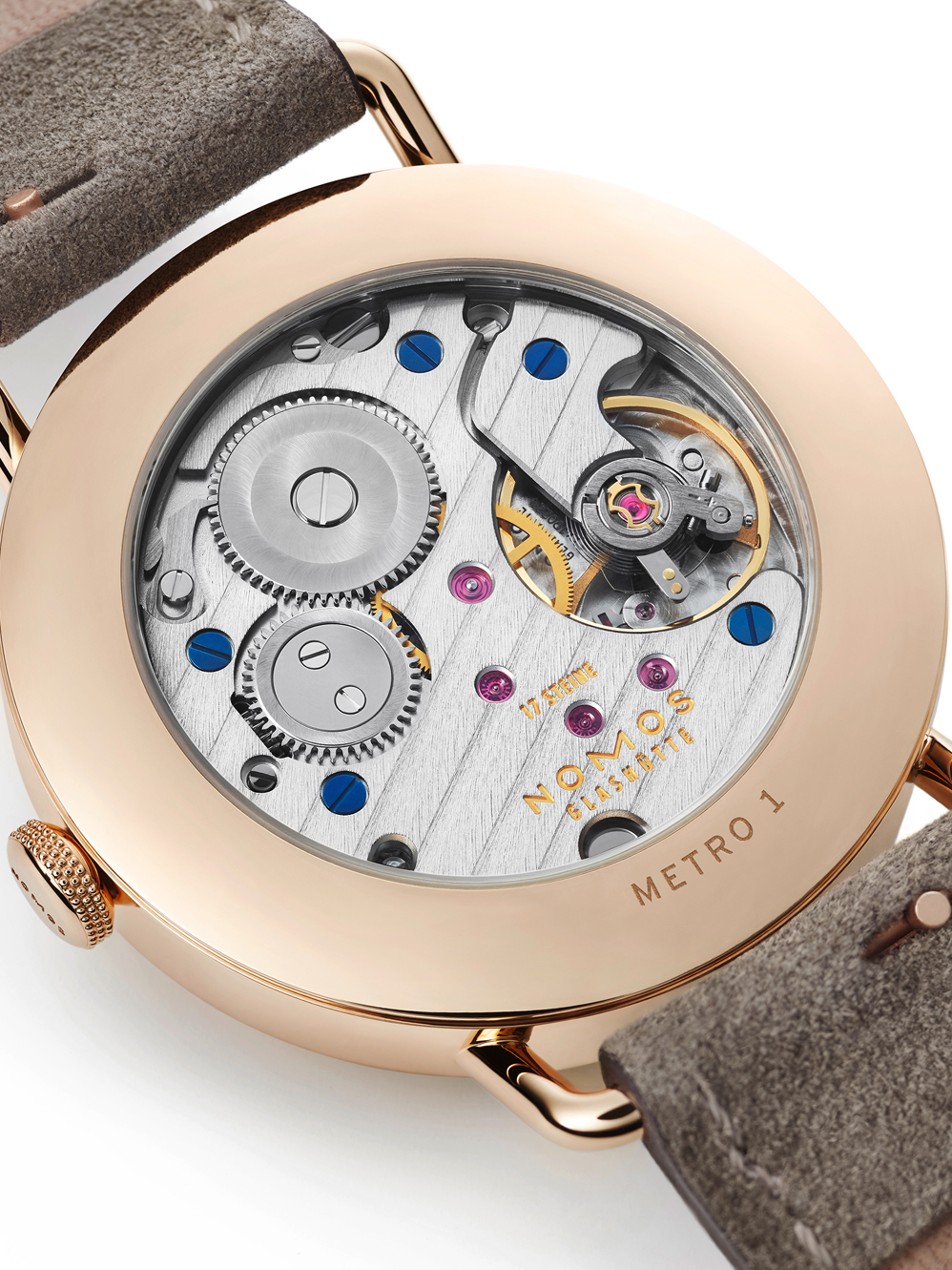 It was in 2014 when NOMOS Glashütte revealed their first Metro watch with award-winning design features owing to its rounded case, slim wire lugs, tapered hands, and a classy diamond knurling on its crow combined to create an aesthetic reminiscent of precision tools.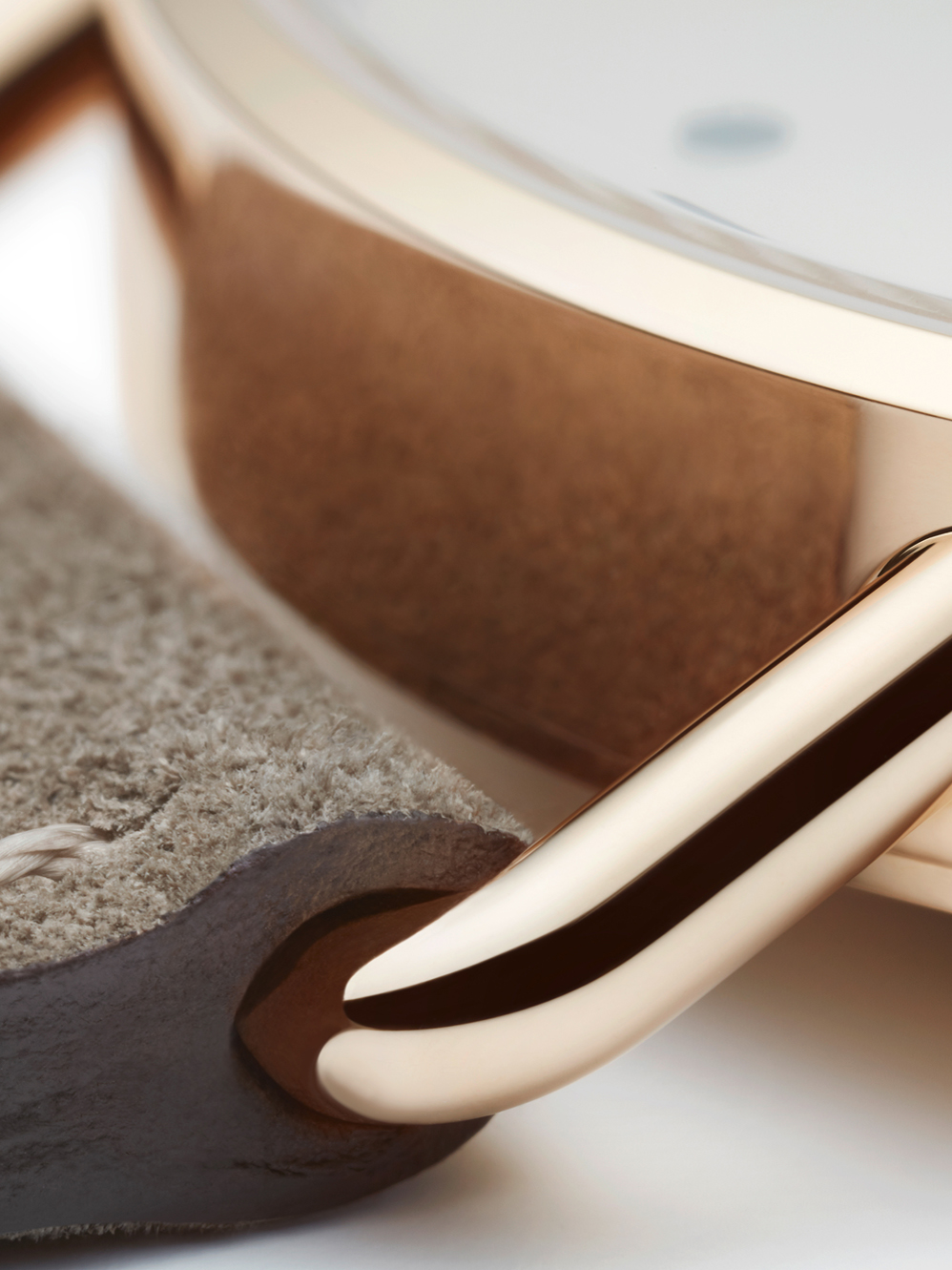 Buyers can choose between the hand-wound or the automatic versions, larger or smaller sizes and these could be with or without complications with all models featuring a stainless steel case.