Inspired by the military divers, the new Luminox Commando Frogman 3300 Series is a true tool watch
A dedicated diving watch is difficult to find. And if you do find one that ticks all the boxes, it is even more difficult to find a proper tool watch that fits one's budget. The Luminox Commando Frogman 3300 Series is one watch that caters to all your needs.
Inspired by the intrepid military, the Commando Frogman 3300 Series has been developed in collaboration with military and law enforcement expert Andrea Micheli who also helped create the Luminox Recon Line.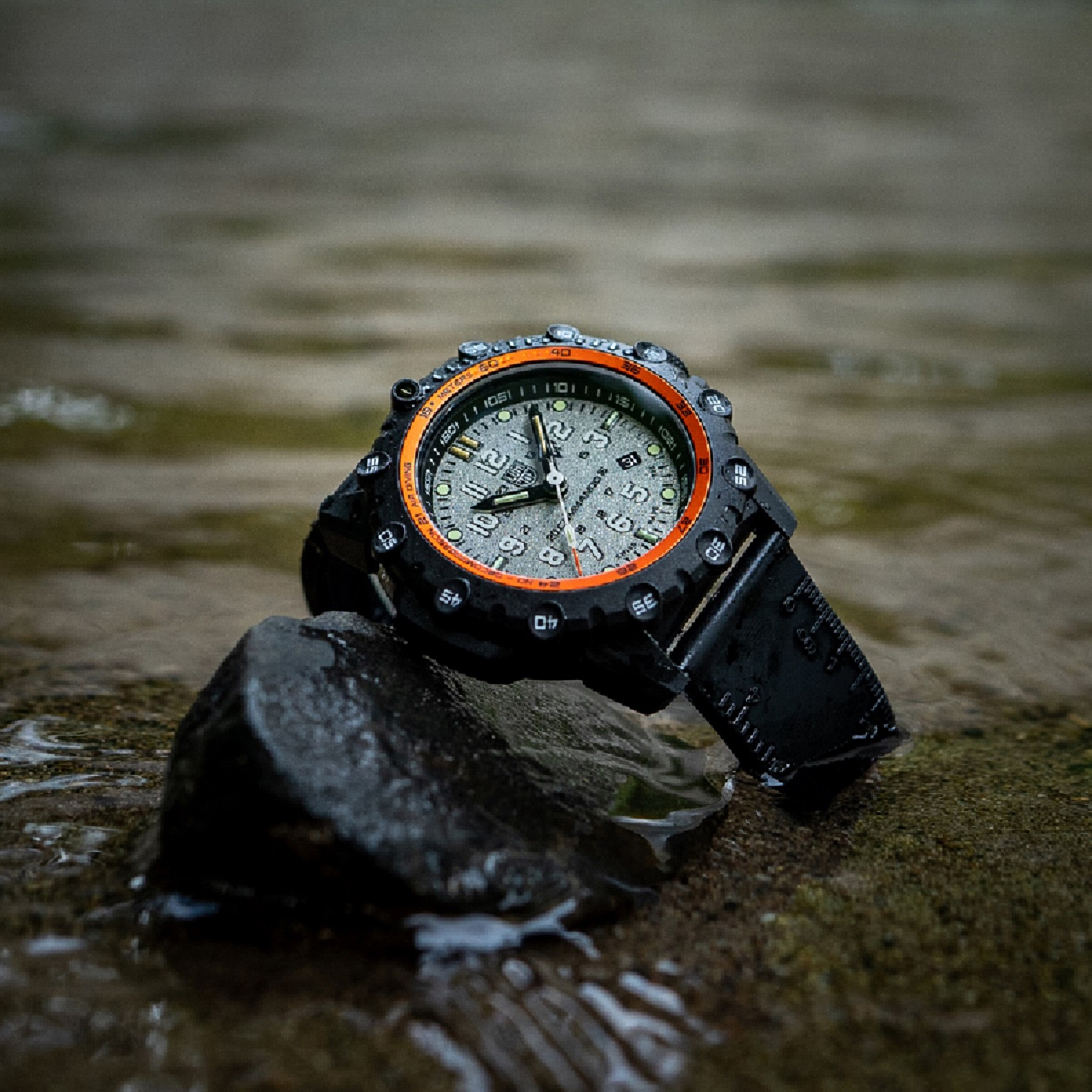 The Frogman is dedicated to military, police and commercial divers while also catering to outdoor and adventure enthusiasts. The timepiece has a rugged personality with its 46mm Carbonox™ case with a water resistance of 200 meters. As we already know, the Carbonox™ material is a signature material used by Luminox across many timepieces as it is a material that is highly hypoallergenic, light and extremely durable and resistant to extreme conditions.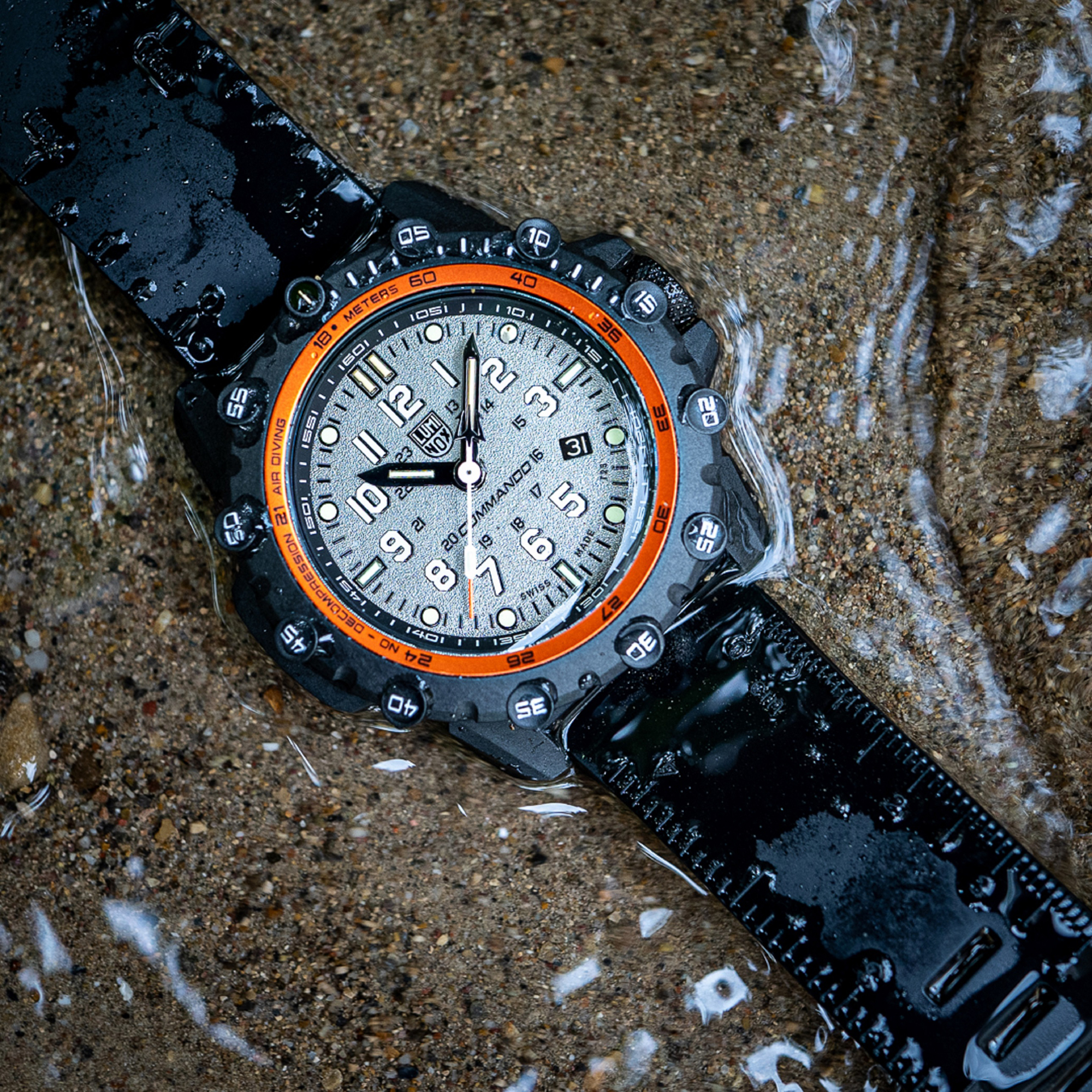 Furthermore, the uni-directional "Dive Time" bezel sitting atop the Commando Frogman 3300 Series not only displays how much time you have left underwater but it also features a no-decompression scale that allows the wearer to calculate how much more time the diver can spend at what depth without having to decompress. Pretty neat, isn't it?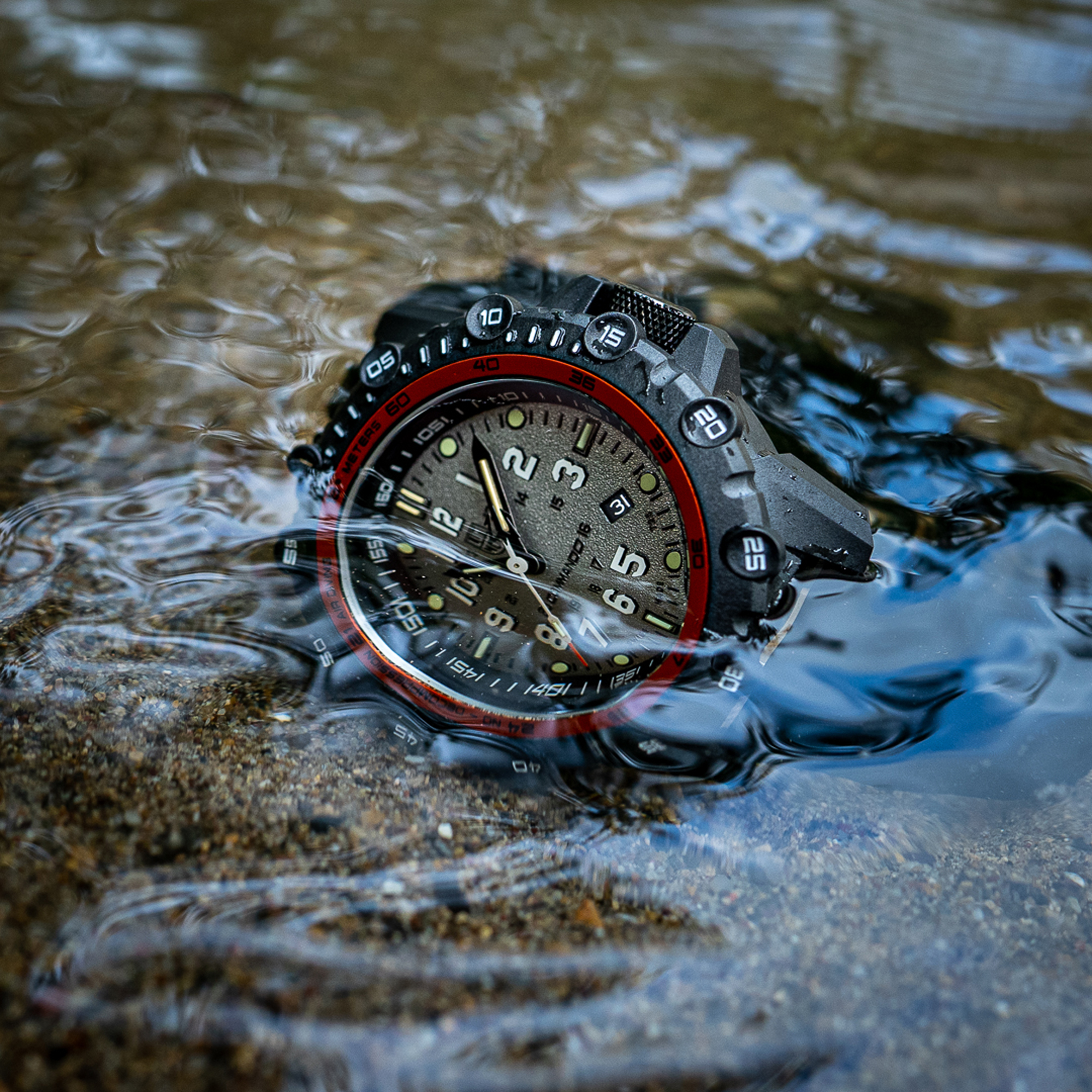 The Luminox Commando Frogman 3300 Series is one of the most tactical watch from Luminox. It features a Commando compass marking on the stainless-steel screw down caseback and the Luminox Light Technology (LLT) spread across the timepiece ensures ultimate night vision for up to 25 years.
Technical Specifications:
Size of case diameter: 46mm
Function: TimeDate Ronda 715 Li
Lithium battery, 96 months autonomy
Water resistance: 20ATM/ 200m
CARBONOX™ case, uni-directional turning bezel with alu ring
Glass material: Sapphire with Anti Reflective coating
Crown: Stainless steel screwed crown
Case back: Stainless steel screwed in
Strap: Genuine rubber strap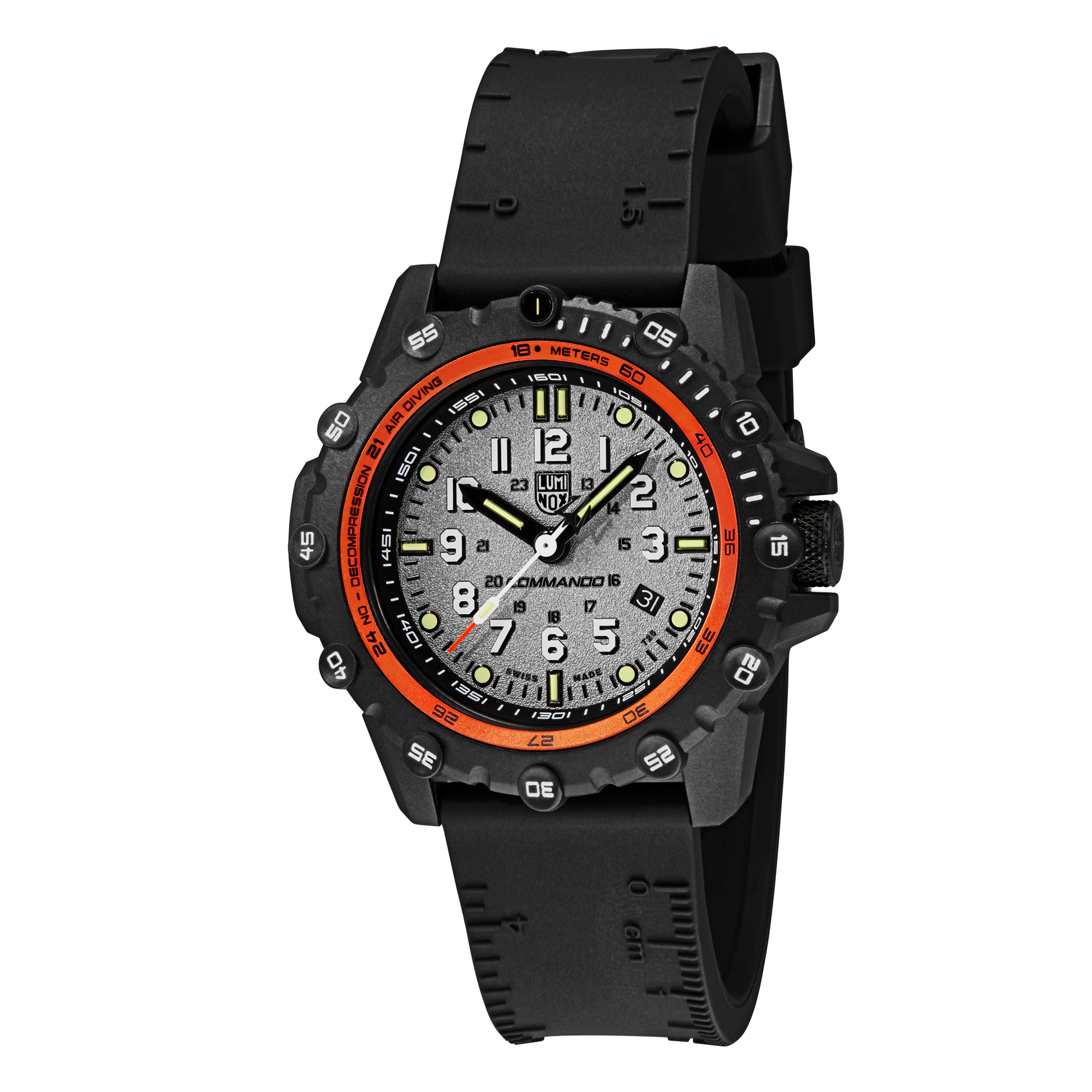 The all-new Luminox Commando Frogman 3300 Series is priced at INR 43,491.