Russia might not be known as the hub of luxury watchmaking, but there's one man who is trying to change that. Konstantin Chaykin established his own brand in 2003 and is best recognised for crafting bold, unique, and ingenious timepieces, which have resulted in a whopping 92 patents for him. This, when he has not received any formal training in watchmaking. Starting off with a clock with an indicator for the Orthodox Easter date in 2005, and a clock featuring the Muslim calendar the next year, Chaykin presented in Baselworld for the first time in 2009, with his Mystery watch and its 'mysterious' transparent dial. Since then, he has created the most complex clock in Russia, the Moscow Computus Clock, with 27 complications and, of course, made several lines of watches with different complications, including Genius Temporis (known for its single-hand time-telling system), Quartime (which offers a novel dissection of the 24-hour cycle), Carpe Diem (which features a detailed engraving of the Greek figure, Chronos, the father of time), Levitas (with a completely transparent view from the top crystal to the bottom), and Lunokhod (equipped with a miniature copy of the moon).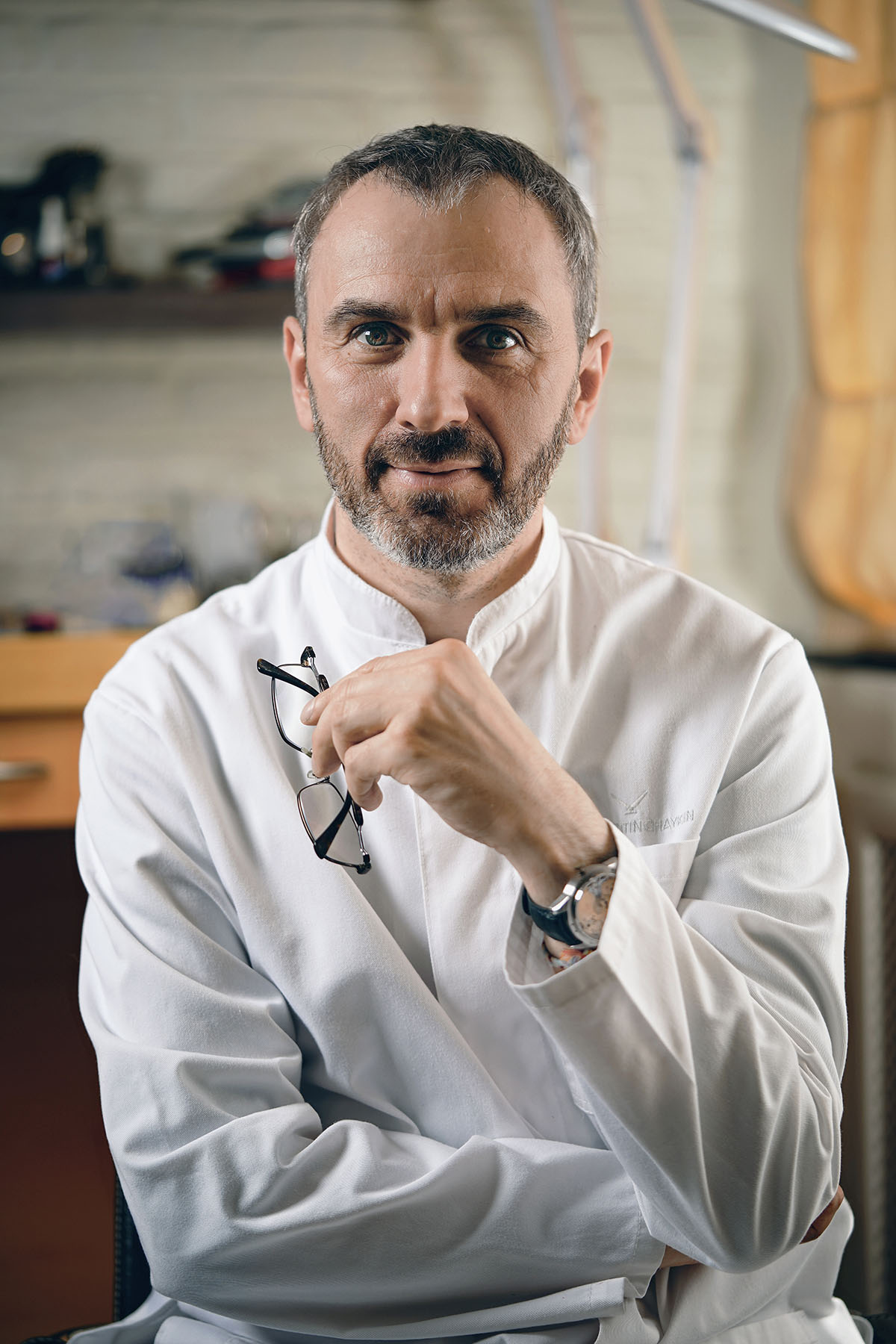 Konstantin Chaykin
However, Chaykin rose to prominence in 2017, when he released the Konstantin Chaykin Joker watch, under his
Wristmons
(a portmanteau of 'wrist' and 'monsters') series—it stood out for its emotive display, which came in the form of a face, indicating hours and minutes with rotating eyes, and it featured a 'moon smile' for indicating the different phases of the moon. All 99 pieces were sold within the first week. This anthropomorphic design language garnered such popularity that Chaykin has released several iterations of the watch, including timepieces inspired by comic book villains, Halloween, and Bram Stoker's Dracula. This year, to commemorate the fifth anniversary of the iconic timekeeper, the brand has introduced two new watches—Joker 5 and Harley Quinn.
Housed in a 40mm stainless-steel case, the Joker 5 offers a skeleton dial that gives a peek into the indication module of the watch. Not only this, the module has been updated as the smiling
moonphase indicator
has been replaced by a new day-of-the-week sector indicator, which comes in the form of a wide, mischievous grin from ear to ear. The timepiece is powered by a new automatic movement, the Calibre K.09-0, which beats at a frequency of 28,800 vph and has a power reserve of up to 50 hours. Limited to just 38 pieces, the Joker 5 is paired with a high-quality leather strap that is decorated with a bow tie.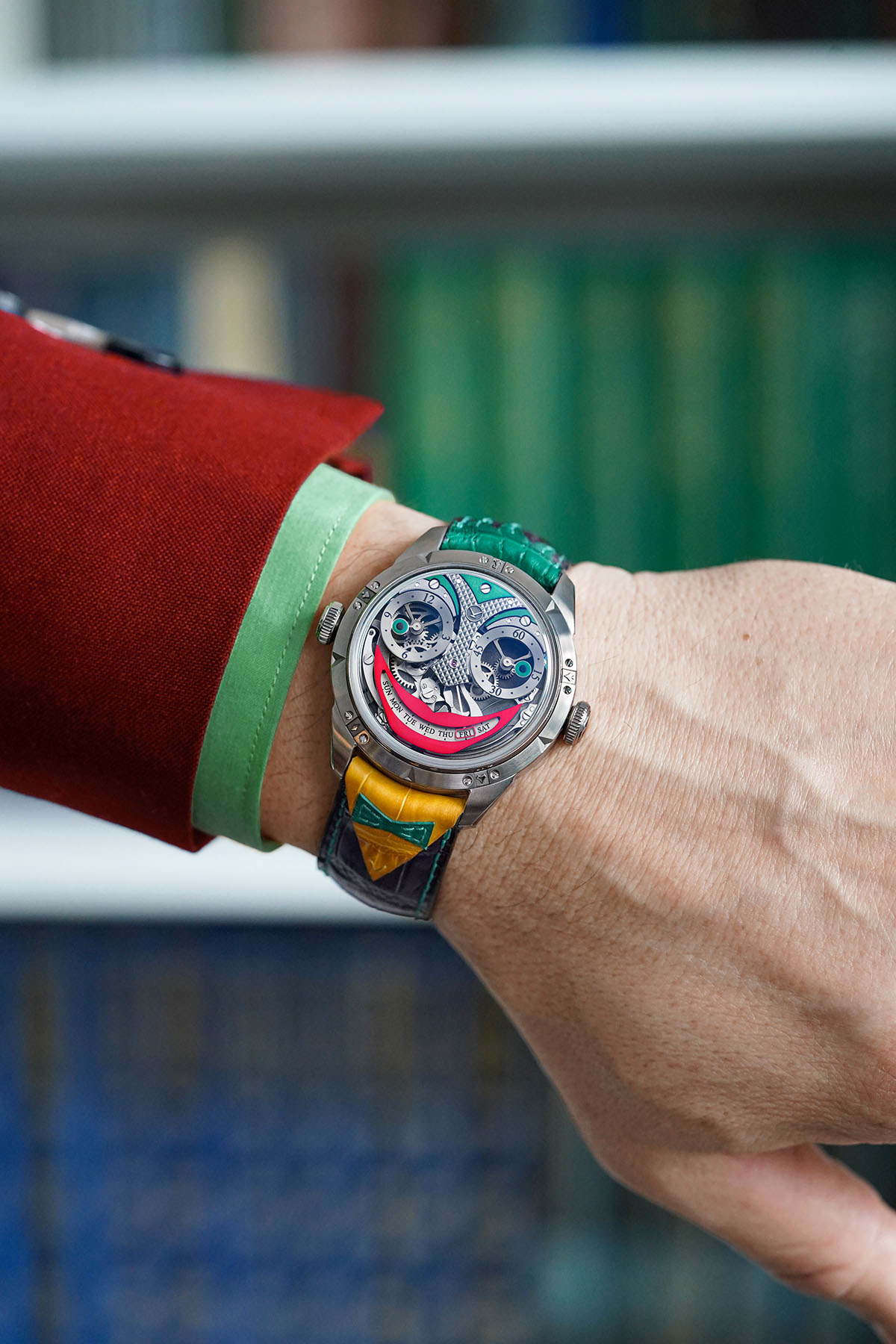 The Joker 5
Along with Joker 5, Chaykin has also unveiled Harley Quinn, which is the watchmaker's first female character in the Wristmons collection. The 40mm Konstantin Chaykin watch has been crafted from stainless steel and comes in a two-tone theme—featuring both the brightly-coloured rim of the eyes (hour and minute indicators) and the red and black design of the strap. Equipped with the Calibre K.07-4, the timepiece beats at a frequency of 28,800 vph and has a power reserve of 42 hours.
WatchTime India spoke to Konstantin Chaykin about the latest offerings, his unique approach to watchmaking, and his fascination with anthropomorphic designs.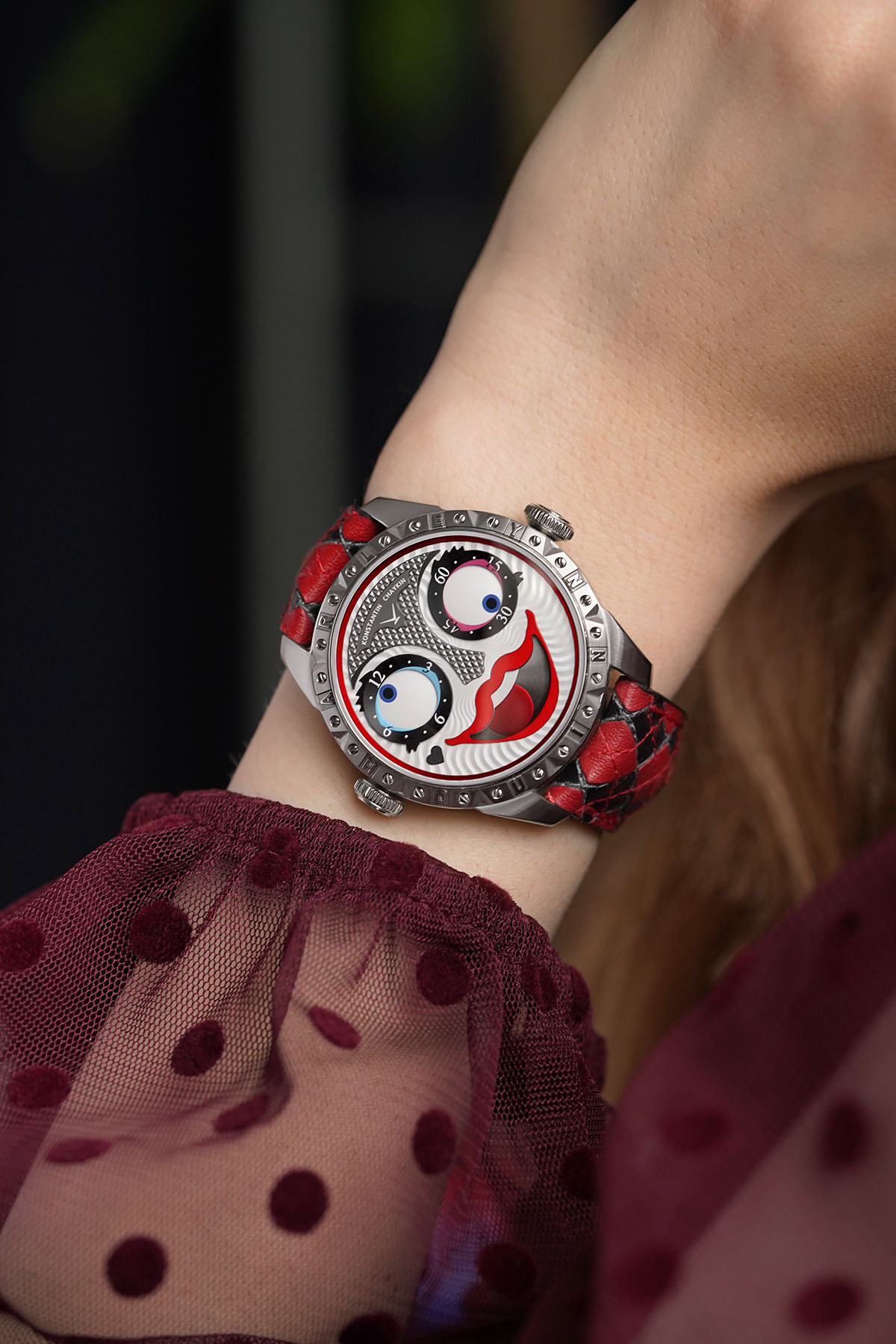 Harley Quinn
WatchTime India: You are a self-taught. What made you learn watchmaking?
Konstantin Chaykin: It was a complete accident. I didn't have a specific goal or a dream. When I was 19, I had no idea I would make watches. I was interested in radio, electrical engineering, those kinds of things, so I studied them, and after college, I served in the army for two years. After that my main goal was to earn a living, so I started selling watches, and that was my, almost accidental, introduction to the world 
of watchmaking.
I began learning how things work, and what kinds of watches exist: Cheap, expensive, complex, simple. I started to figure out how the movements worked. I read a lot of professional magazines and books and even started disassembling and reassembling antique watches. And at some point, the idea came to me: "Why don't I make them myself?".
The first one was a massive clock with a German movement for which we produced the casings and the packaging. In 2003, I made a watch as a gift for my father's
50th birthday
. This gave me the idea to make my own movement, a complex and unique one. I knew that tourbillons had not been produced in Russia for more than 100 years. At first, I did not plan to make all the details myself and contacted an experienced watchmaker who also restored antique watches. But, after a couple of months, he left the project. So, I started working on my own blueprints, my own components, and after a few months made the first clock with a tourbillon of my design.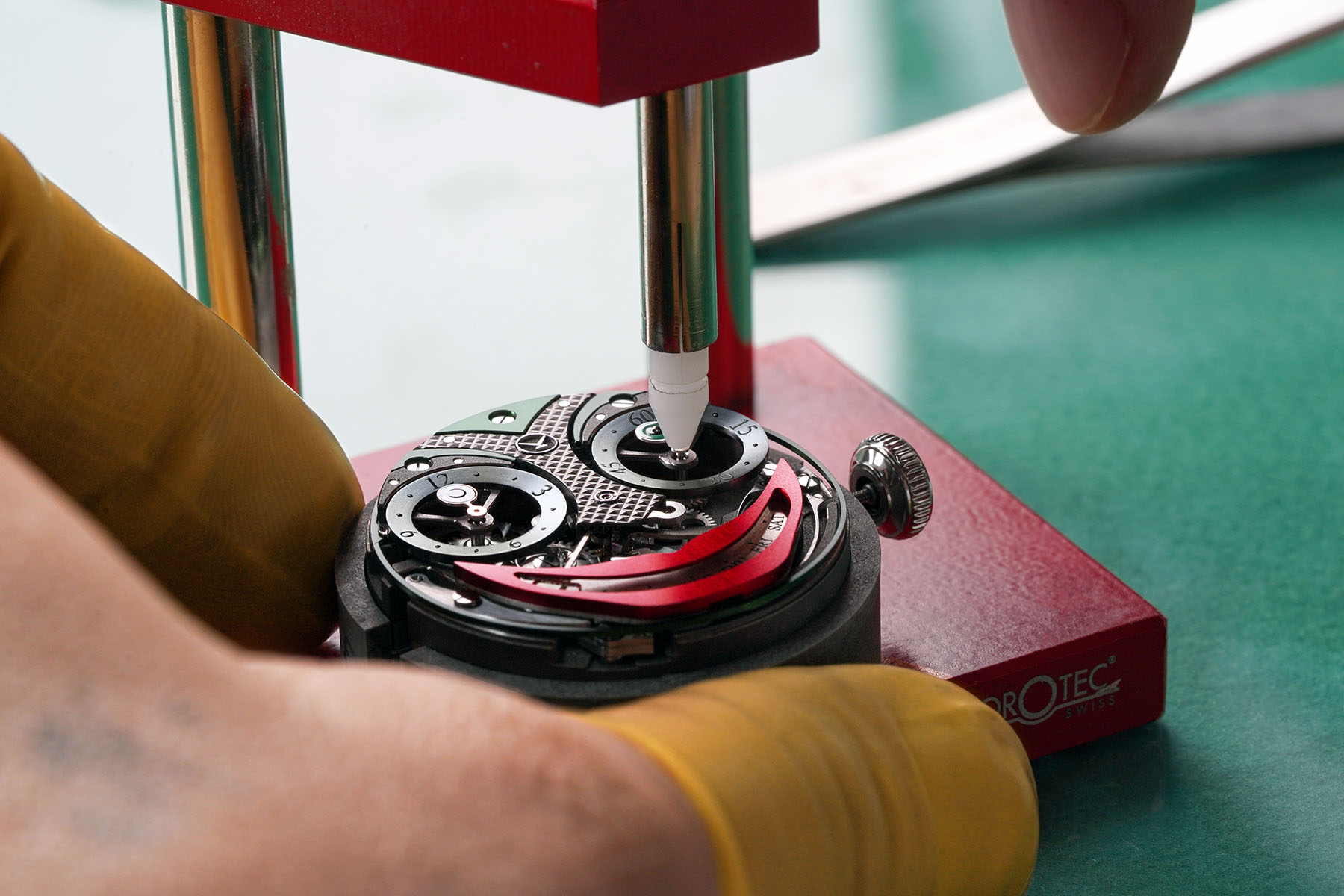 WTI: You established your brand in 2003. How has the journey been so far?
KC: It's certainly long and eventful. I started on my own, and the first few years were mostly trial and error; most of my creations were not released at all. I had to understand the necessary level of quality, the finish, the overall design. There was nobody in Russia to learn watchmaking culture from, so I had to do the research myself. At this point, I opened my first workshop in Saint Petersburg where I made components, did some restorations, and experimented with tools 
and techniques.
When I made the Orthodox Easter clock, I realised a very important thing: While I can keep making watches or add some well-known complications, it's far more interesting to create something new, something no one has ever done.
WTI: You have 92 patents under your belt. What keeps you motivated?
KC: I never forget about inventing; it is still my primary occupation. In 2020, I received an award that was especially important to me, the World Intellectual Property Organization gold medal for inventors. The core of the process is finding new and unusual technical solutions. There are many tools that can assist in this, like the Theory of Inventive Problem Solving, which provides several algorithms 
for developing ideas and finding technical solutions.
I'm always looking for new ideas, and they are extremely plentiful, to the point that I can't fully develop and patent all of them because inspiration can come from anywhere. Movies, contemporary or classical art exhibitions, anything can spark some new ideas.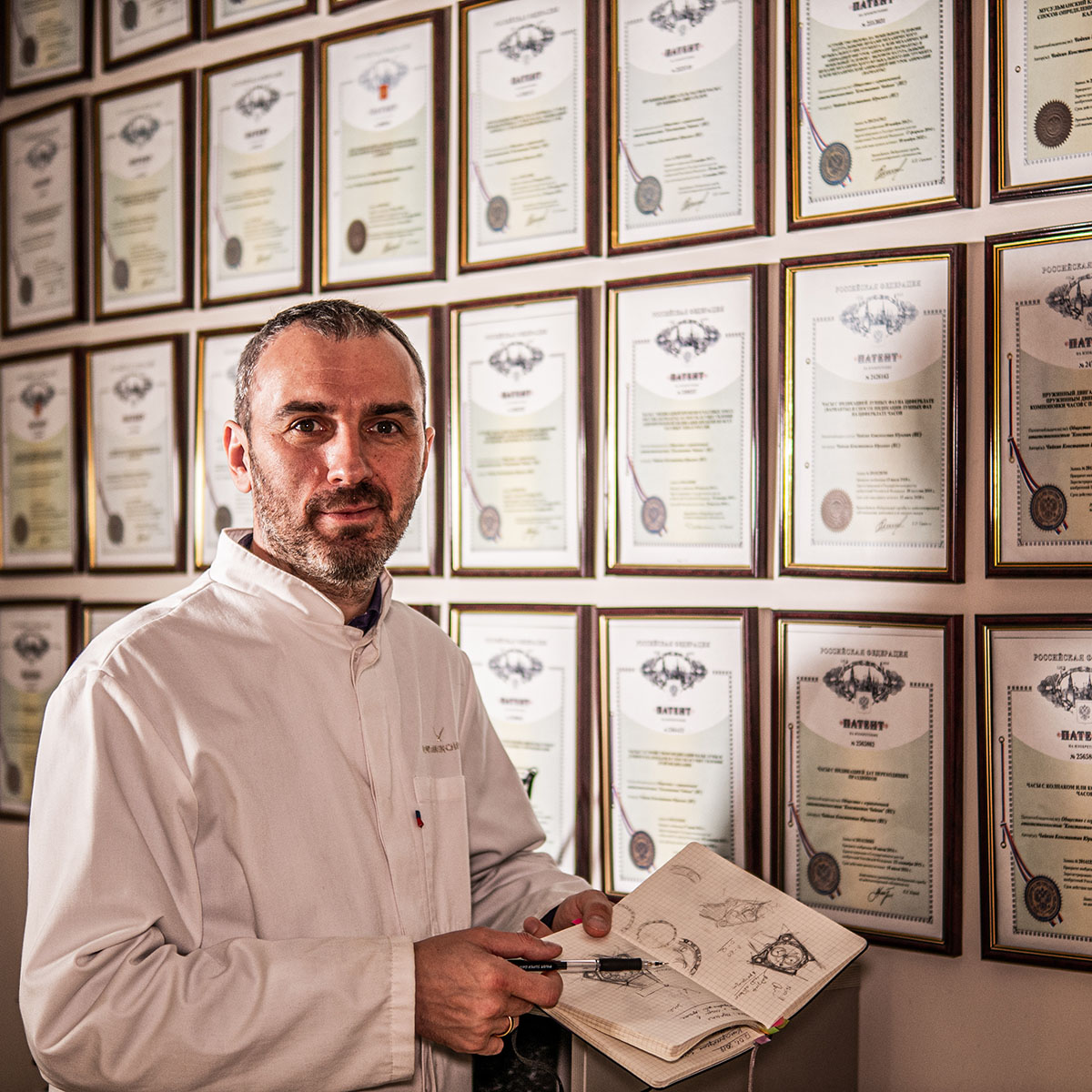 Konstantin Chaykin with his several patents
I believe that the high art of watchmaking is an intersection of three key aspects: A concept, some philosophical foundation, a design that, embodies it, and a movement that allows it all to function. From this point of view, it is much like other complex arts that have a pronounced technical aspect, like theatre, cinema, or architecture.
WTI: What fascinates you about anthropomorphic features?
KC: I don't think the idea of anthropomorphic design is entirely new. But specifically in the luxury segment and specifically in the way I use it, I think, I was the first one to realise it in watches.
After the release of the first Konstantin Chaykin Joker watch, there were two reasons to continue exploring the concept. Firstly, there clearly was a demand: People wanted new pieces in this style, new ideas in this direction. On the other hand, the concept itself is truly bottomless and it inspires me to explore and discover again and again.
There are so many anthropomorphic design possibilities, based on both human and animal faces, that generations of watchmakers will be able to continue developing the idea. The more you do it, the more experience you gain, and the more you understand the complexity and the interplay of proportions and which elements of the dial can be used to create exactly the impression you are looking for. Working with these tiny details is interesting, and designing new functions around them doubly so, and adding more complications and design features even more so.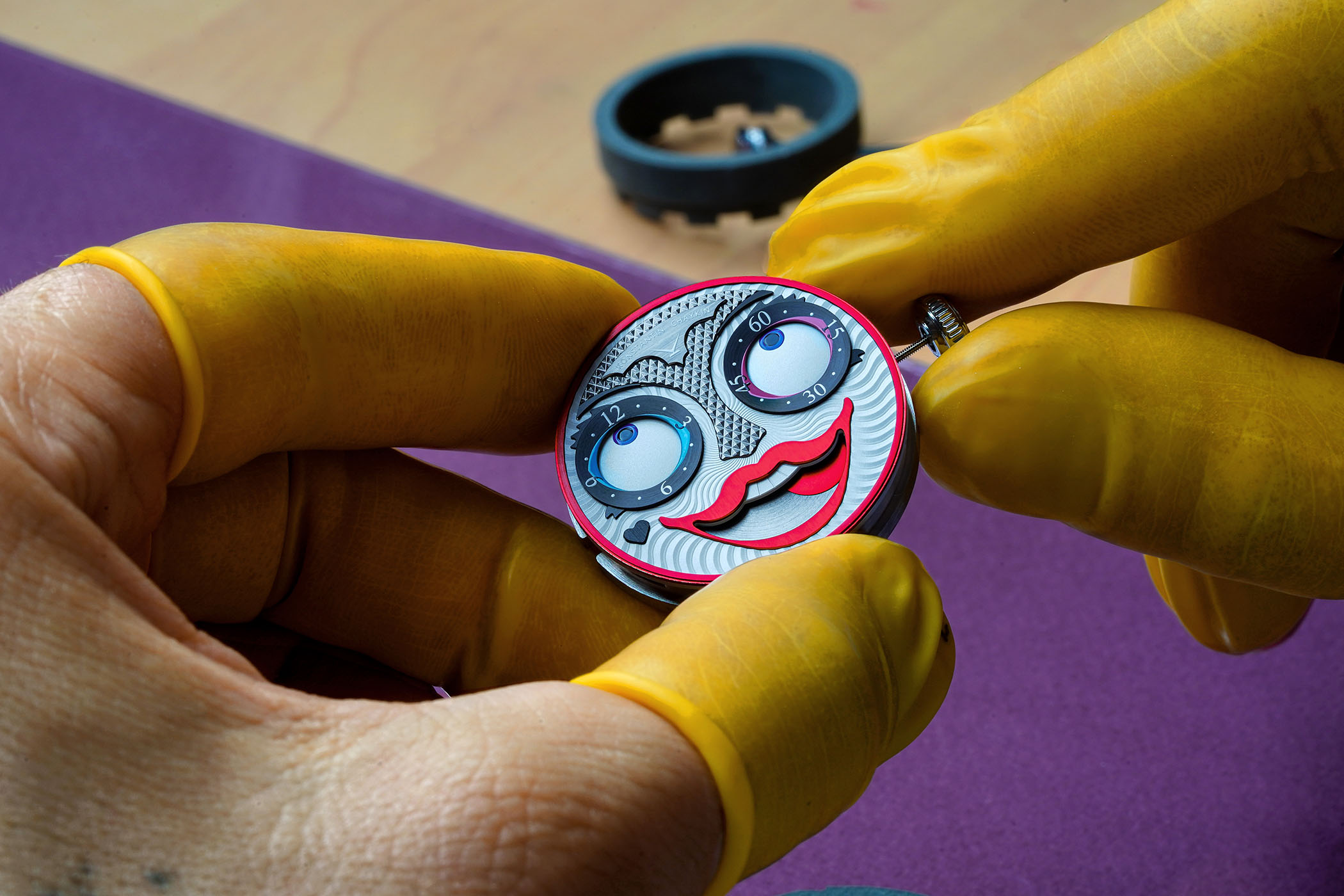 WTI: How did you come up with the idea for the Konstantin Chaykin Joker series that was first released in 2017?
KC: The idea can be traced probably to 2009, when I designed a Decalogue watch with backward-moving hands and an inverted moonphase indicator at 6 o'clock. Already back then I realised that the indicator looks like a mouth and the dial resembles a face as a result.
In 2012, I started sketching out anthropomorphic designs. In 2015, I made a constructor toy that stood on my desk. It also had clocks and hour and minute indicators, and a moonphase indicator. In 2016, I made a piece for the 2017 Baselworld, but it didn't work, so I had to quickly come up with something new. I thought, "Why not just add the eyes?". It was an unusual idea, certainly a risk. After the idea emerged, I started sketching, looking for the right proportions, the right details that would combine into a coherent whole, a face, like [Italian painter] Arcimboldo arranging a portrait from fruits and vegetables. It's very similar; you need to make something bright, and joyful, like a smiling face, out of watch details. And then you must design a movement to make it all work correctly.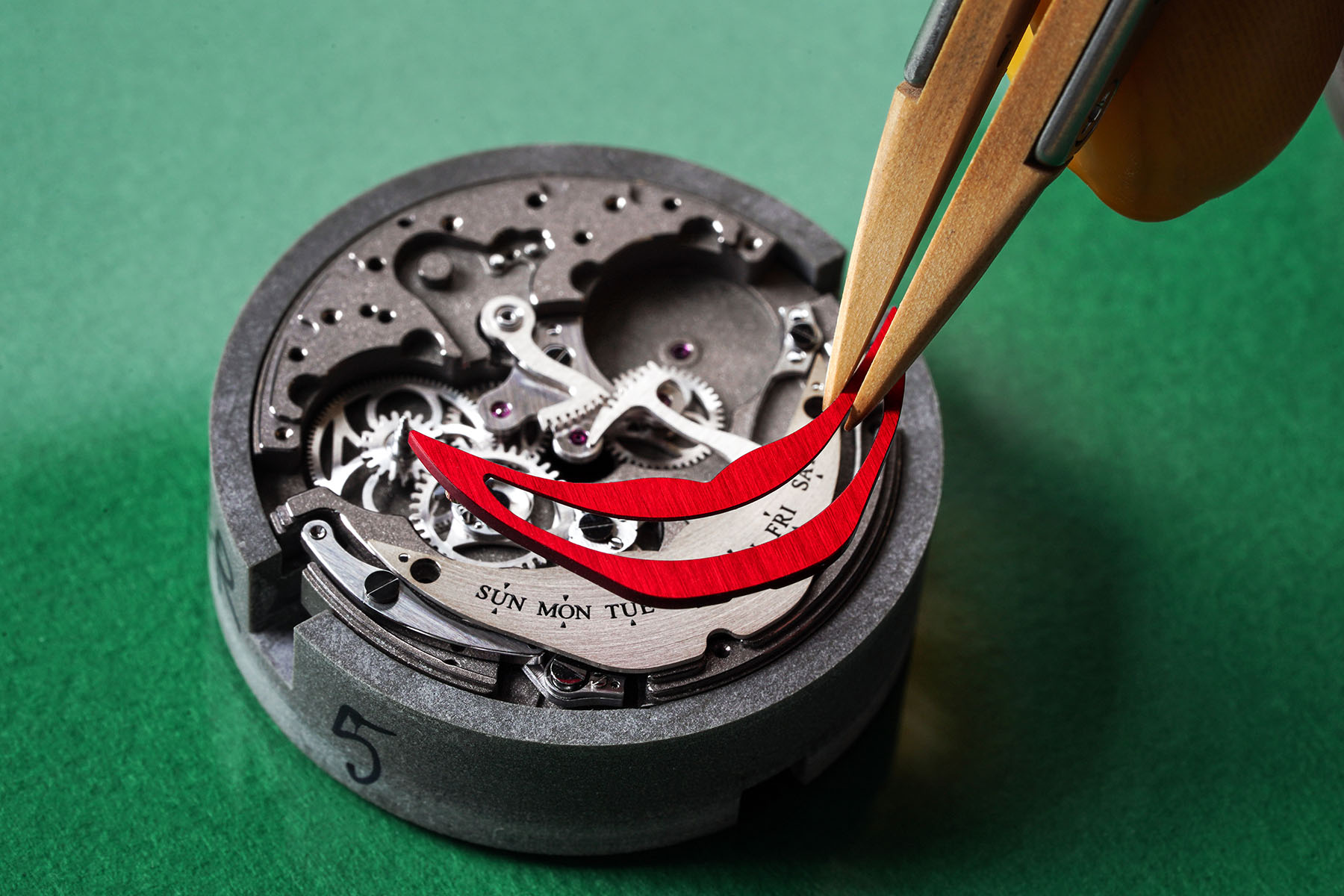 WTI: Five years of the Joker series—how has the line, and you as a watchmaker, evolved with it?
KC: The first watch was in a 42mm casing, based on the ETA movement. Then complications started. For example, the Dracula watch had a day-night indicator shaped like Dracula's fangs. Another interesting one was the Mouse King watch with the character crown used as the winder crown. The Minotaur has the day of the week indicator in the nostrils. One of my favourites is the Joker Selfie watch, sold through the
Only Watch auction
, the first self-portrait watch in the world. The Martian watch was the most expensive Russian watch ever sold—CHF 2,90,000 in a charity auction. It was also the first
Konstantin Chaykin
watch with a Martian calendar, and the first watch with a tourbillon made in Russia. We're also working on developing a base movement of our own.
WTI: Harley Quinn is the first female character in the Wristmons collection. What made you choose her?
KC: The image of this heroine was always in my mind. When I designed the first Joker watch, I was not thinking specifically about the DC character, even though the image had a wider cultural significance. The
demand for women's watches
with an anthropomorphic design was there, so when I had an idea to celebrate the anniversary with a Joker redesign specifically referencing the DC character, it was only natural that he should be accompanied by his girlfriend. Harley Quinn is an obvious choice for an anthropomorphic watch design—[she is] as audacious as the Joker himself. It is exactly this kind of colourful, recognisable character that makes the anthropomorphic watch recognisable and impactful.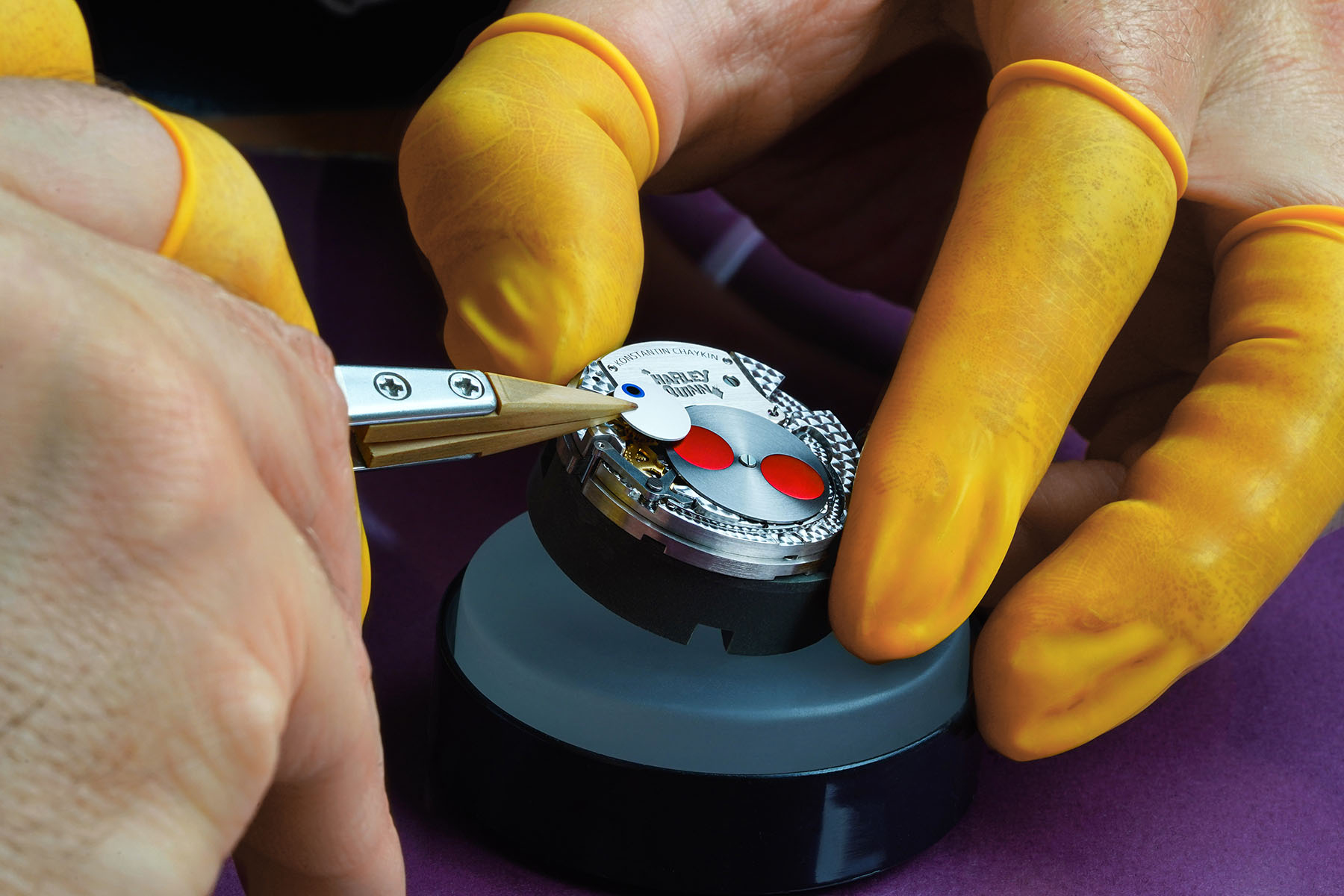 WTI: Please elaborate on the movement used to power the Joker 5, which also has a new type of finishing.
KC: It features a new type of mainplate finish that I used for a non-unique piece for the first time. Secondly, it has an exposed skeletonised dial that both adds complexity and makes manufacturing substantially more difficult, requiring each detail to be perfectly finished.
The movement is complex with a retrograde indication that requires complex fine-tuning. Specifically, one detail, the scroll, is fitted completely by hand to ensure the day of the week indication works perfectly.
Lastly, the wheels used for indicators were designed by me in the shape of card suits, and the levers are shaped as a stylised letter 'J'. The dial is open, so you can clearly see that all four suits are present in the movement.
WTI: Where do you plan to take the Konstantin Chaykin Joker series in coming years?
KC: Most likely we will continue working with licenced characters and introduce watches with more interesting complications. I won't reveal specific ideas for now, though. A new model announcement will be coming soon.
Images: Courtesy Konstantin Chaykin
The story first appeared in the October-December Issue of WatchTime India. To subscribe, click
here