English watchmaker Peter Speake and his business partner Daniela Marin founded Speake-Marin & Partner in 2002 in Rolle, Switzerland. When he left the independent brand in 2017, he and Daniela started The Naked Watchmaker online platform "to inform and inspire future generations of watch lovers and collectors, giving everyone a unique insight into timepieces and the horological industry from an objective educational perspective." So far, he's deconstructed around 100 watches on the website, including a Simplicity from Philippe Dufour, an original Tourbillon pocketwatch from Breguet, an Octo Roma Tourbillon Sapphire from Bulgari, plus examples of watches ranging from Grand Seiko to Ferdinand Berthoud. WatchTime US editor Roger Ruegger sat down with Peter Speake to talk about The Naked Watchmaker.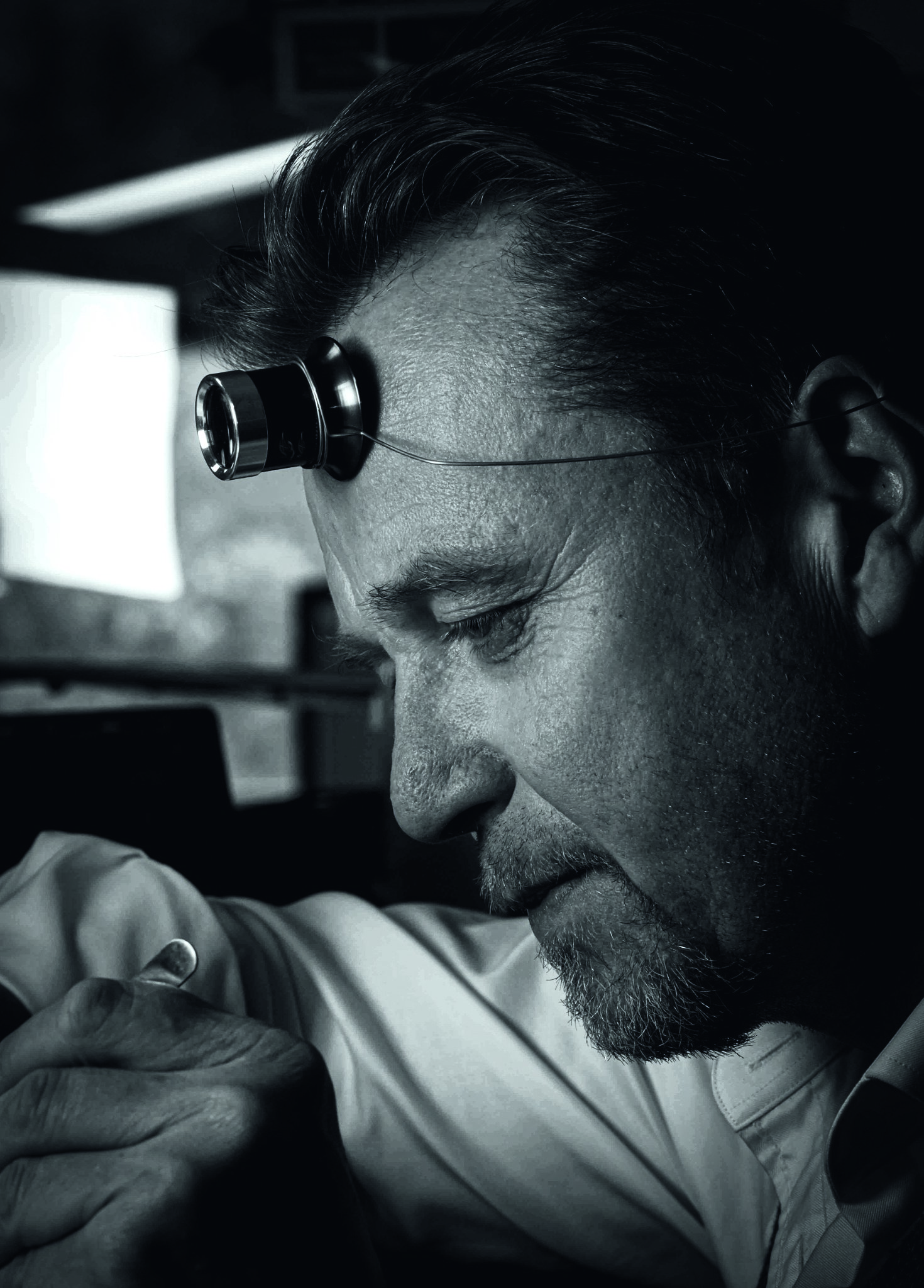 Roger Ruegger: What made you launch The Naked Watchmaker?
Peter Speake: The goal of the site is to educate rather than sell; the roots go back over 25 years to when I would restore collectible watches and photograph them to publish articles in magazines to show people what conventionally they would never see. I felt driven even then to show the hidden side of watchmaking, the parts only watchmakers see. Daniela gave rise to this idea of resurrecting it and developing it into a modern platform.
RR: Where do you get the watches?
PS: We work with the companies that make them. This allows us to have access to the technical bureaus to answer questions we might have on the products that are not conventionally posed, and to access specialised tooling required when dismantling them. Even a naked watchmaker at some point needs to buy clothes.
Also Read | In conversation with Jessica Owens, a 24-year-old watch collector for New York
RR: What role does the online shop play?
PS: The shop has evolved and will continue to evolve. We hope it will be a place where anyone looking for serious or quirky watch/mechanical related gifts can find something easily, catering to all wallet sizes. At the moment, we are working on developing our Amazon affiliate shop. By going through the site, the site gets a tiny margin on anything purchased within 24 hours. We will also have merchandising, but that is down the line.
RR: In the last four years, was there a particularly special watch to work on?
PS: I don't think one, in particular, stands out. I'm rarely surprised. I have been working for so long in this domain that I know what to expect when I delve into modern and antique calibres. What was one of the most pleasurable experiences was deconstructing the Breguet Tourbillon from Breguet's own lifetime. When one considers the watch was made over 200 years ago, before CAD, CNC, and even electricity, it becomes like a voyage going back in time.
RR: How long do you work on a watch?
PS: For the most part, the time required for the initial deconstructions, accompanying photography, and videos takes between two and three days. Post-production work can take a good two to three weeks.
RR: Is there a watch that you'd love working on? Would you deconstruct the Marie Antoinette?
PS: That would definitely be another career high point. These kinds of iconic timepieces, such as the Girard-Perregaux Three Gold Bridge Tourbillon with detent escapement are the base upon which the industry was built on. They are immortal representations of the people and brands that made them.
RR: What made you fall in love with watchmaking in the first place?
PS: The early realisation of the combination it encompasses—design, art, mechanics, function. Everything that fascinates me.
RR: What was your first real watch?
PS: Real as in mechanical, a Timex when I was around seven. Later, a Bionic man LED watch when I was 10!
RR: Why should someone become a watchmaker today?
PS: The future is a completely unknown quantity, but watchmaking will always exist. Watches, like cars, will always need servicing and more are being made whilst their predecessors still live on. Therefore, there will always be a place for professionally trained watchmakers.
RR: What's the next project for Peter and Daniela?
PS: Masterclasses for collectors and industry people alike. They will initially be live classes with small groups and one-on-one lessons covering all areas of watchmaking with a Q&A part that will fuel and direct future sections on The Naked Watchmaker. For Peter and Daniela, there are no further collaborations planned.
Images: Courtesy The Naked Watchmaker
The story first appeared in the July-September 2021 issue of WatchTime India. To subscribe to the magazine, click here.