Possibly the most expensive independent watch ever sold, the rare Philippe Dufour timepiece was sold via A Collected Man on Monday. Read on to know all about it.
The Philippe Dufour Grande et Petite Sonnerie set a new world record for independent watchmakers by selling for a whopping $7.33 million at the online auction of A Collected Man – a London-based online platform that specialises in high-end watches. The sale of this rare watch not only marks the emerging popularity of independent watch brands but has also become one of the top 10 priciest timepieces to ever be sold publicly.
About the watch:
When it comes to Dufour and his reputation as a watchmaker, the man needs no introduction. He is considered to be one of the most important living independent watchmakers alive and the Philippe Dufour Grande et Petite Sonnerie was a masterpiece born out of the geniuses of Dufour himself.
The watch is said to be a part of only eight of its kind in existence and only the third one that has left the workshop of the watchmaster. Originally made for the Sultan of Brunei in 1955, the timepiece is recognisable with Dufour's trademark craftsmanship. It features the same highly complicated movement that Dufour had first developed for Audemars Piguet's Grande Sonnerie minute repeater pocket watch.
Crafted over a course of 10 years, the Grande et Petite Sonnerie is a rare timepiece. "This is, quite simply, one of the most important and coveted watches to have hit the market in recent times," Silas Walton, CEO and founder of A Collected Man, said in a statement. "The Philippe Dufour Grande et Petite Sonnerie represents an absolute pinnacle of craftsmanship, and is the result of years of painstaking work and unrelenting vision from one of the masters of modern watchmaking."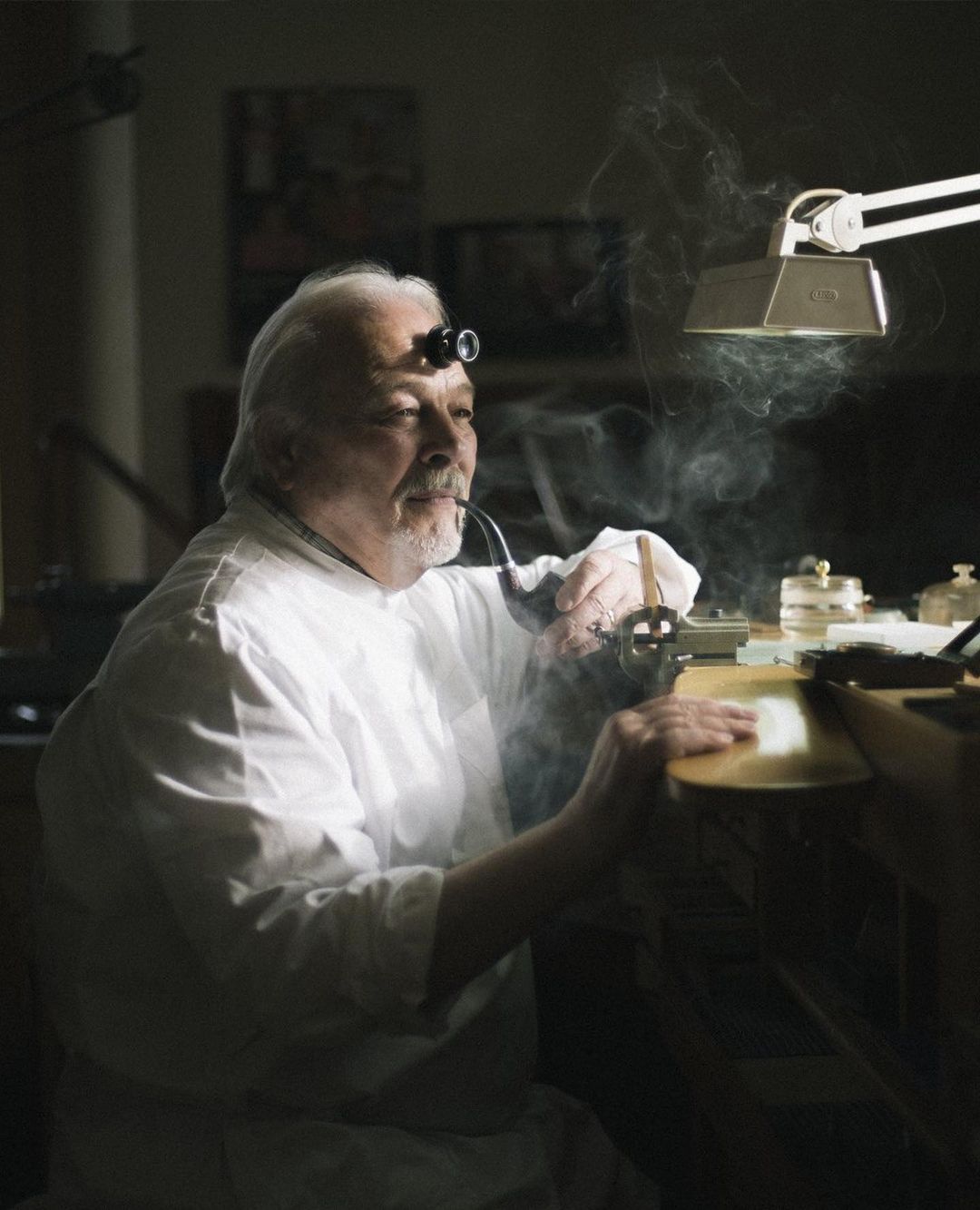 Images: A Collected Man
More details on the sale is available here.