Back in 2015, TAG Heuer pioneered the luxury connected watch segment with its very own connected smartwatch. It was offered in various models with the latest being the Connected Modular Gold Edition released in 2019. For 2020, TAG Heuer launches its third generation of its connected watch series with the new TAG Heuer Connected. This is a watch unique in its combination of elegance and refinement featuring a chronograph inspired aesthetics showcased in a state-of-the-art, custom-designed digital experience geared towards performance.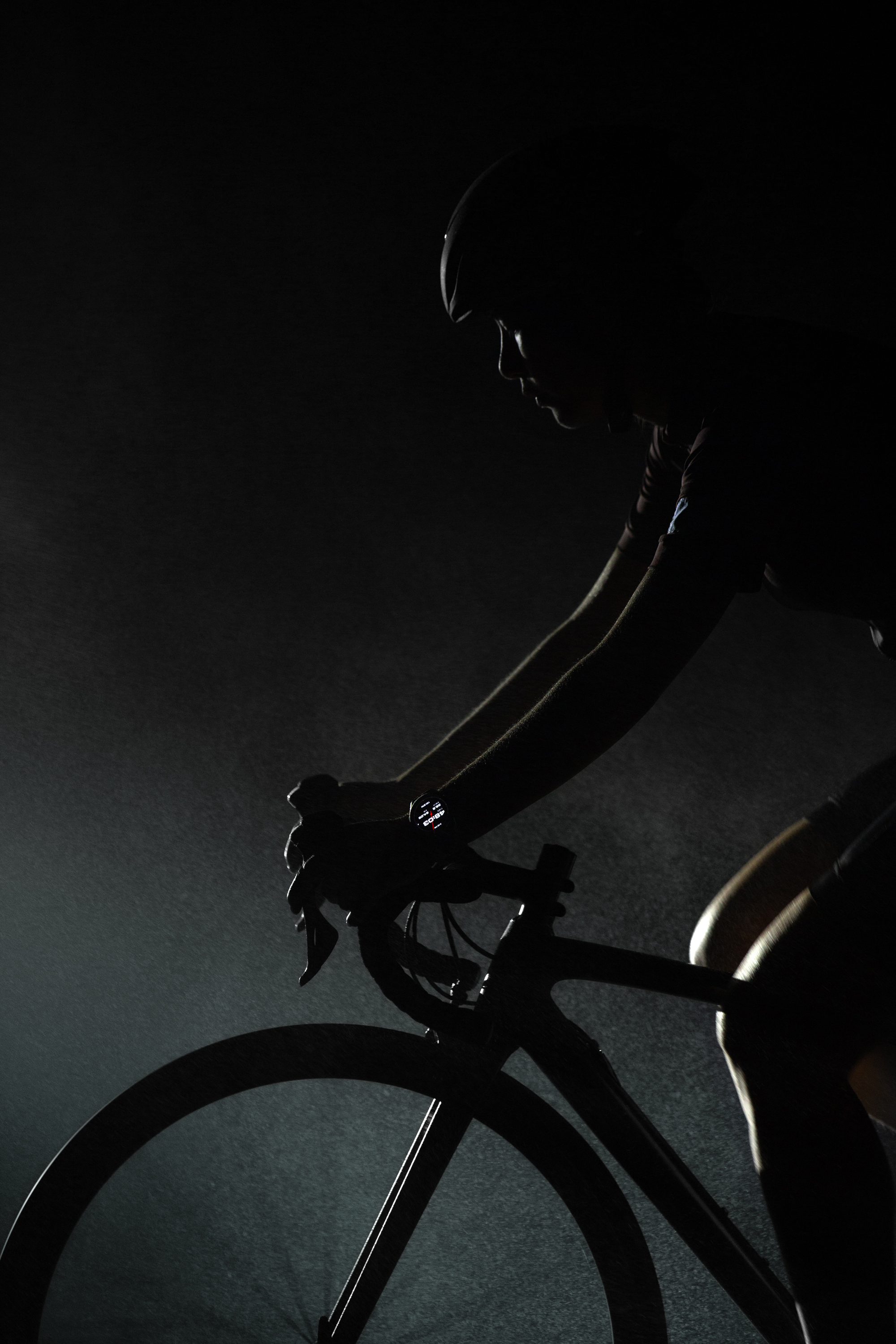 A versatile timepiece, the new watch is dedicated to enhancing the urban lifestyle by offering services that will aid in your day-to-day life. TAG Heuer's Chief Strategy and Digital Officer, Frédéric Arnault, who has led this ambitious project since its start eighteen months ago, explains: "The TAG Heuer Connected watch was designed and engineered with the same passion and attention to detail as our mechanical watches. Quality of execution is paramount in everything we do, and we never compromise on aesthetics or emotion. The Connected watch is not only a beautiful timepiece, it's a truly immersive experience, as it now sits within a complete TAG Heuer digital ecosystem geared towards performance and sports. The navigation has been deeply refined so the product is as intuitive and easy to use as possible, both in everyday life and during sports sessions. It expresses the brand in a completely new way and offers limitless possibilities in terms of innovation for the future. Thanks to the talent and dedication of our teams, the new Connected is a truly brand-defining product that will lead the way into a new era for TAG Heuer."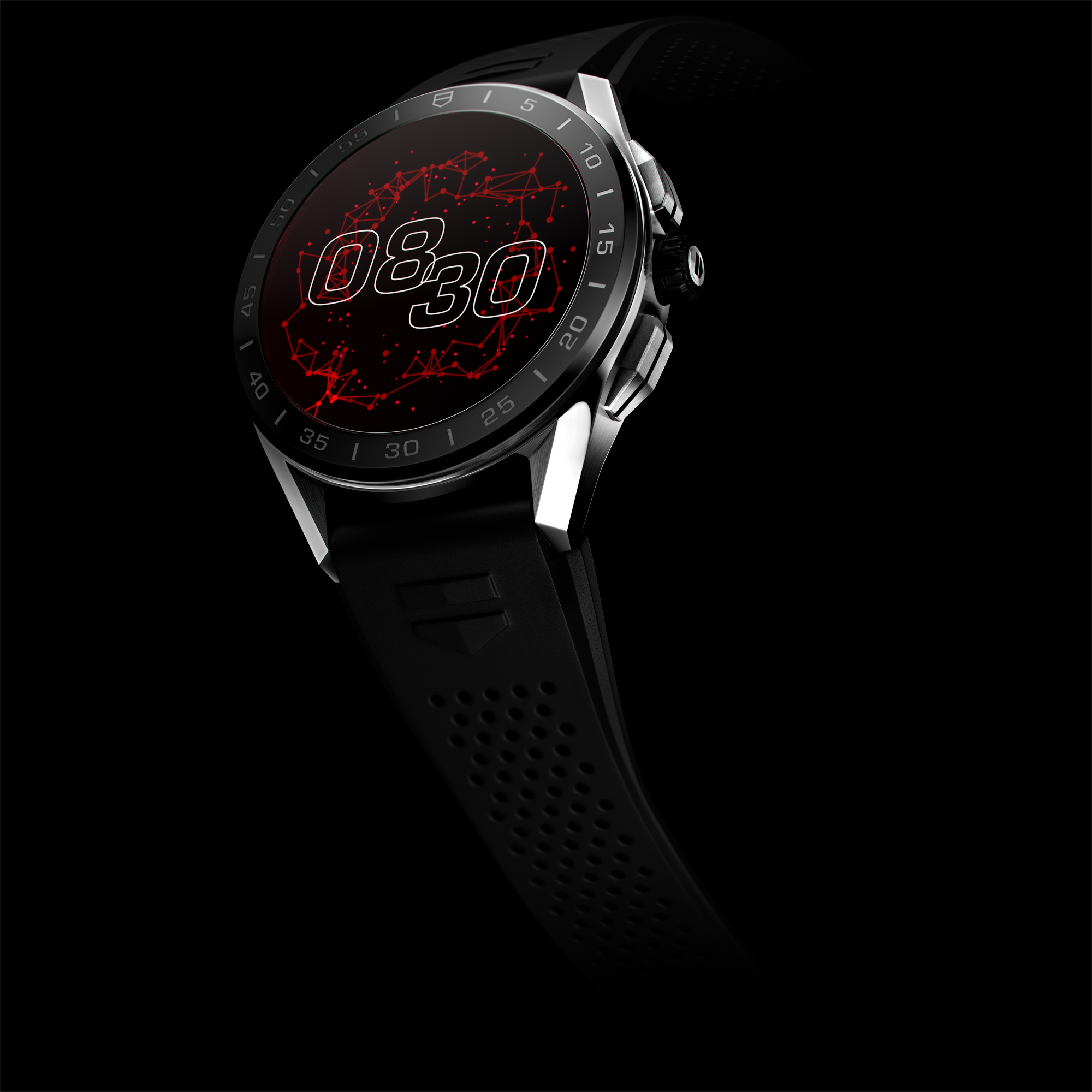 The watch is powered by an operating system called the Wear OS by Google that offers an immersive sports experience; courtesy of the new TAG Heuer Sports app. This features enables the watch to track details from your various sporty activities from golfing, running, cycling to walking and any general fitness sessions. What you experience and see on the watch is further supported by the brand's companion app on your phone. This ensures the wearer a complete personalisation and insights in the customer's experiences.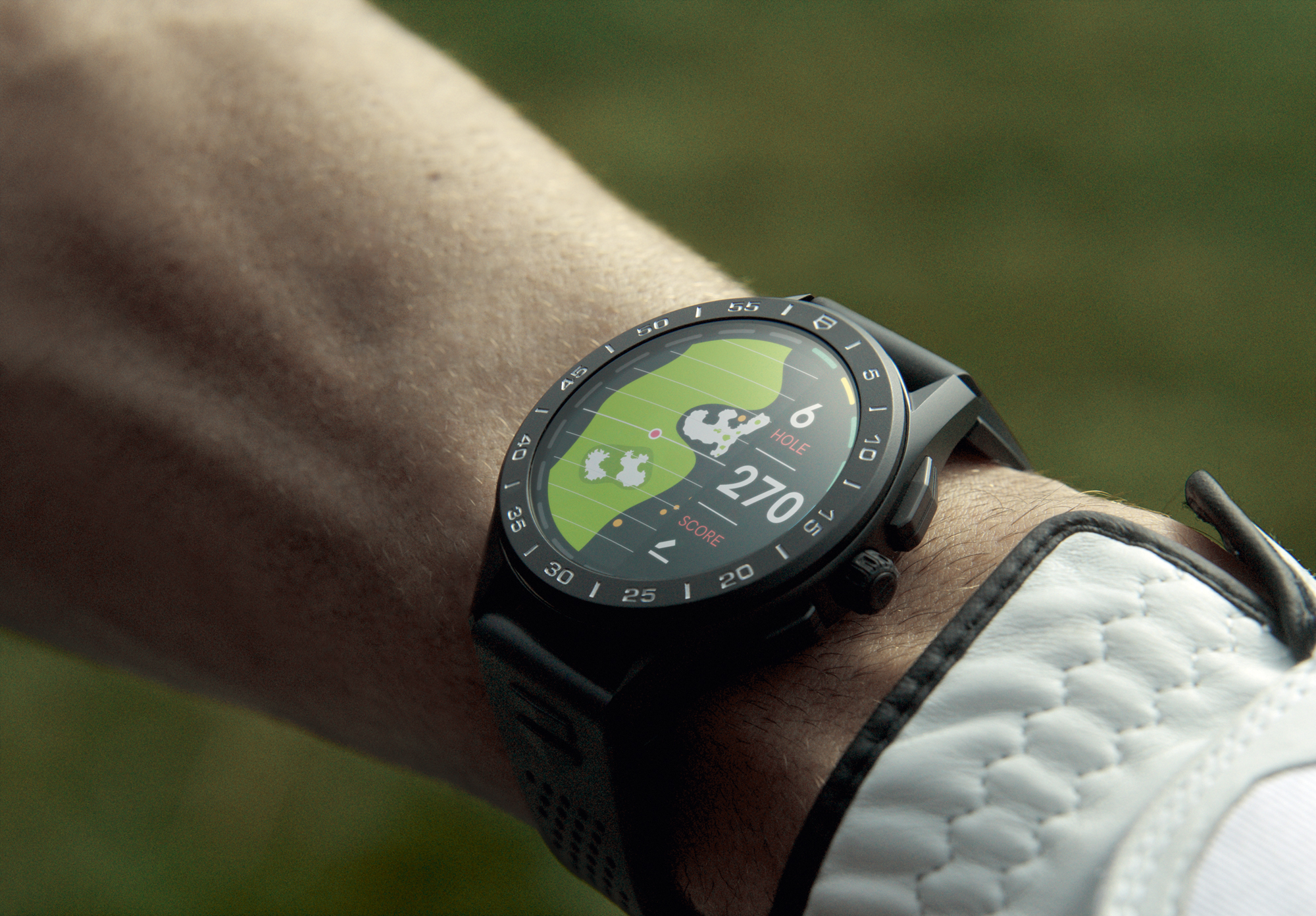 About the timepiece:
The new TAG Heuer Connected timepiece is crafted in a 45mm stainless-steel case that features the signature design finishes of a TAG Heuer chronograph watch. With facetted lugs, polished and brushed case surface, a graduated bezel, a central rotating crown and a screwed caseback, the watch looks like a regular mechanical timepiece from afar. On a closer look, one can notice the ultra-legible all-active and flush OLED touchscreen that makes up the dial. This is protected by a scratch-resistant sapphire crystal making it the perfect timepiece for all your outdoor activities. A new feature added to the new watch is the function of the alteration of the screen between active and ambient mode to save battery life.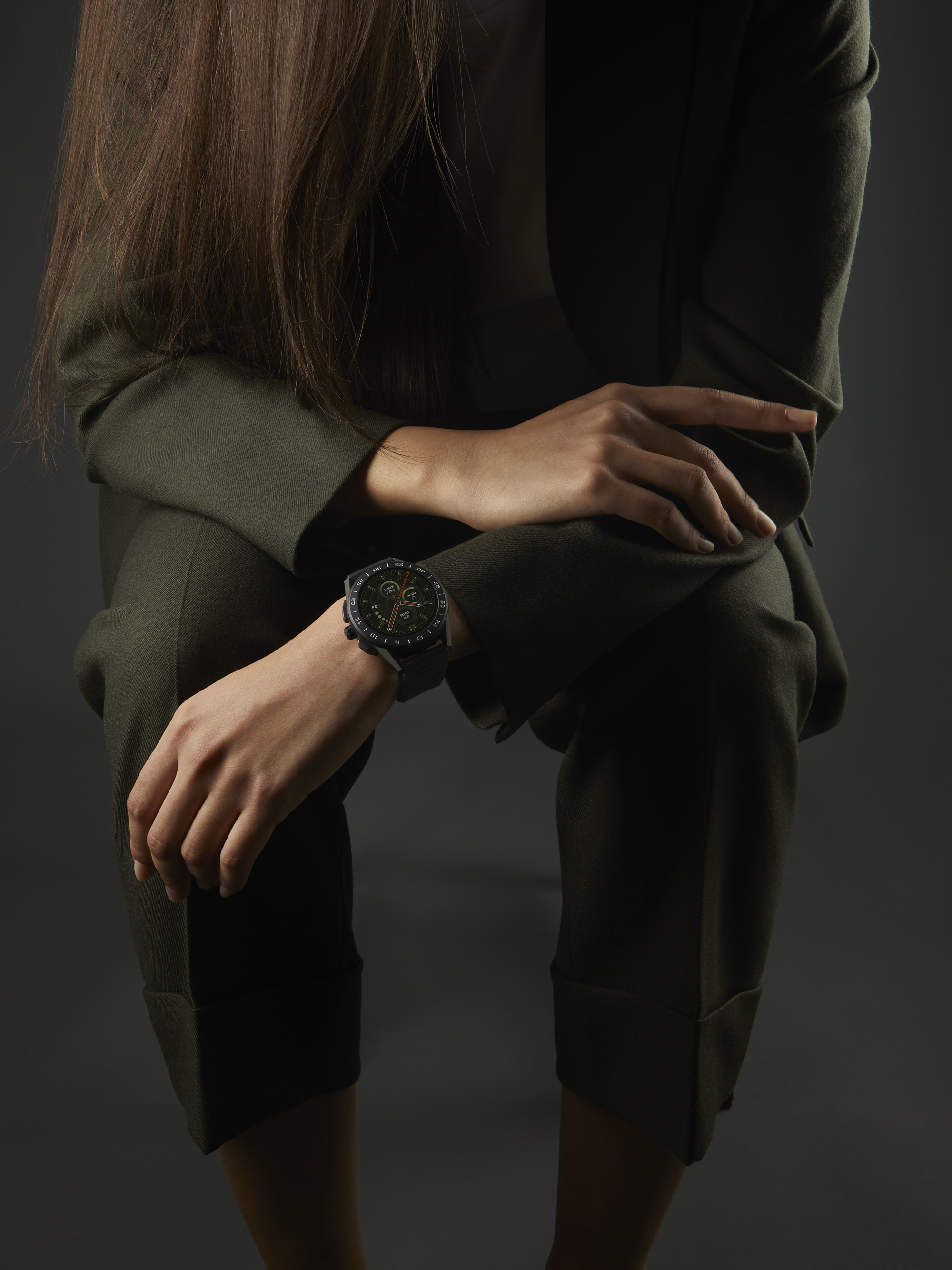 Keeping in tune with the customisation feature of the TAG Heuer Connected watches, the dial of the new model too offers an array of screen options. One can choose from five always-on mechanical- or digital-inspired TAG Heuer watch faces, and can further customise each to match their unique style and needs. These dial faces include a three-hand version of the Heuer 02 manufacture movement skeletonised dial, a digitalised Carrera Heuer 01, a liquid crystal-like display, a unique algorithm-based neural network animation named Orbital, and a tribute to the hexagonal nanotube structure of the brand's carbon composite hairspring.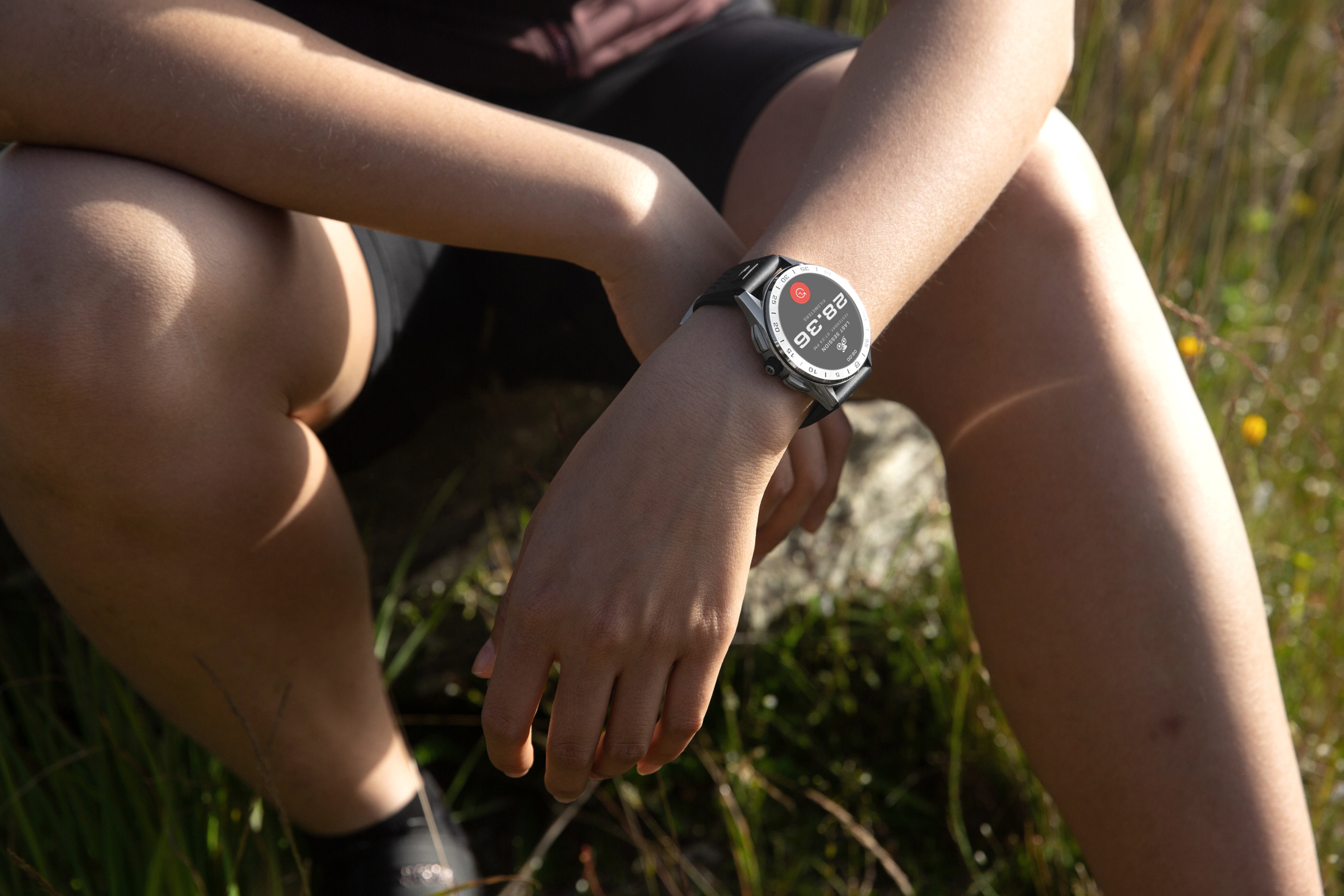 While the dial faces of the watch can be customised to the fancy of each individual, it also offers a customisable programme that can highlight individual preferences from activity progress to the weather details or notifications. This can be done through the dedicated TAG Heuer mobile app.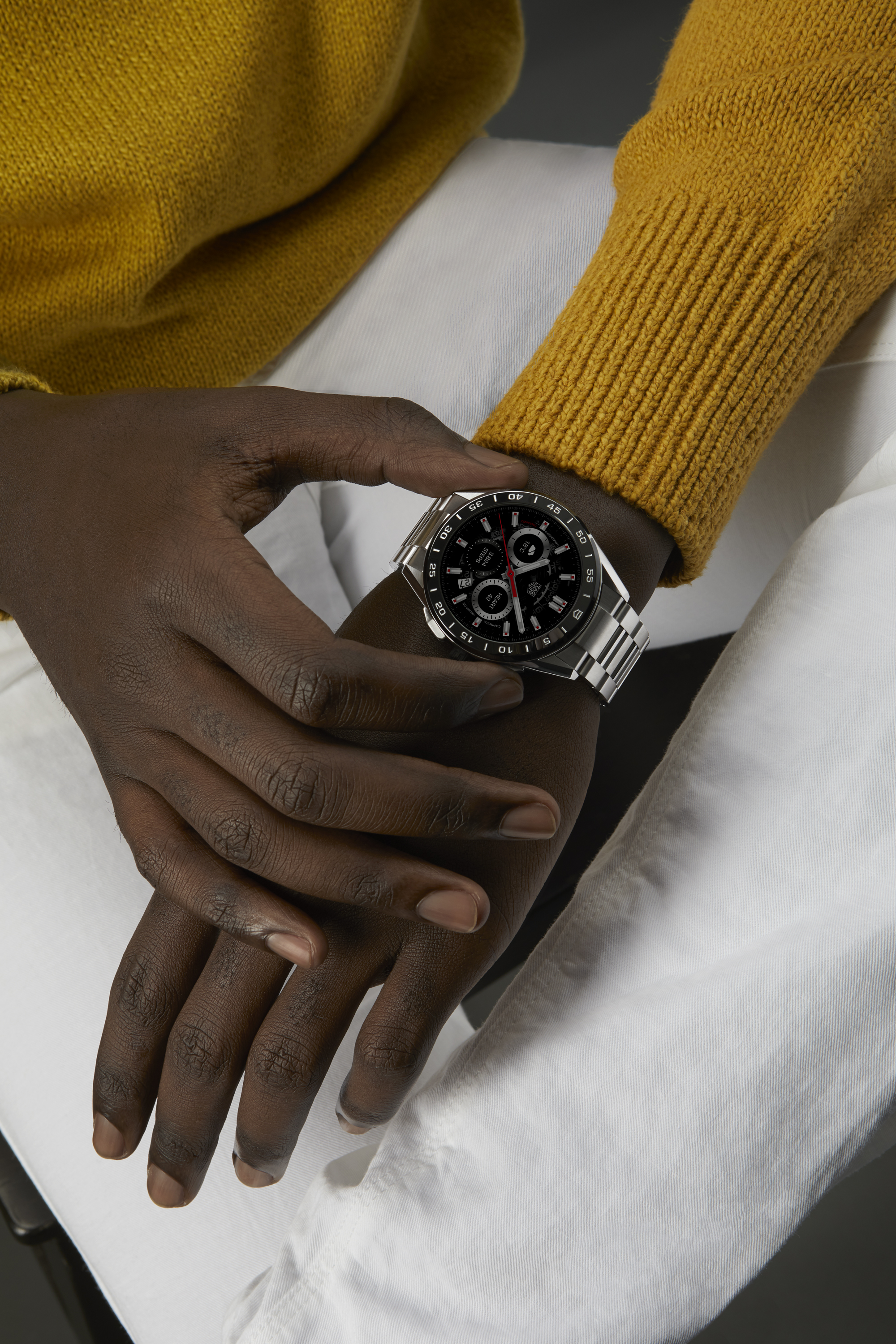 Taking the versatility of the connected watch to new heights is the availability of an intuitive interchangeable bracelet system. Here one can switch up their look with just a click of a button accompanied by a wide choice of durable rubber straps available in a classic black scale pattern with red stitching, or bolder perforated red, orange or khaki, complementing the core steel and black options.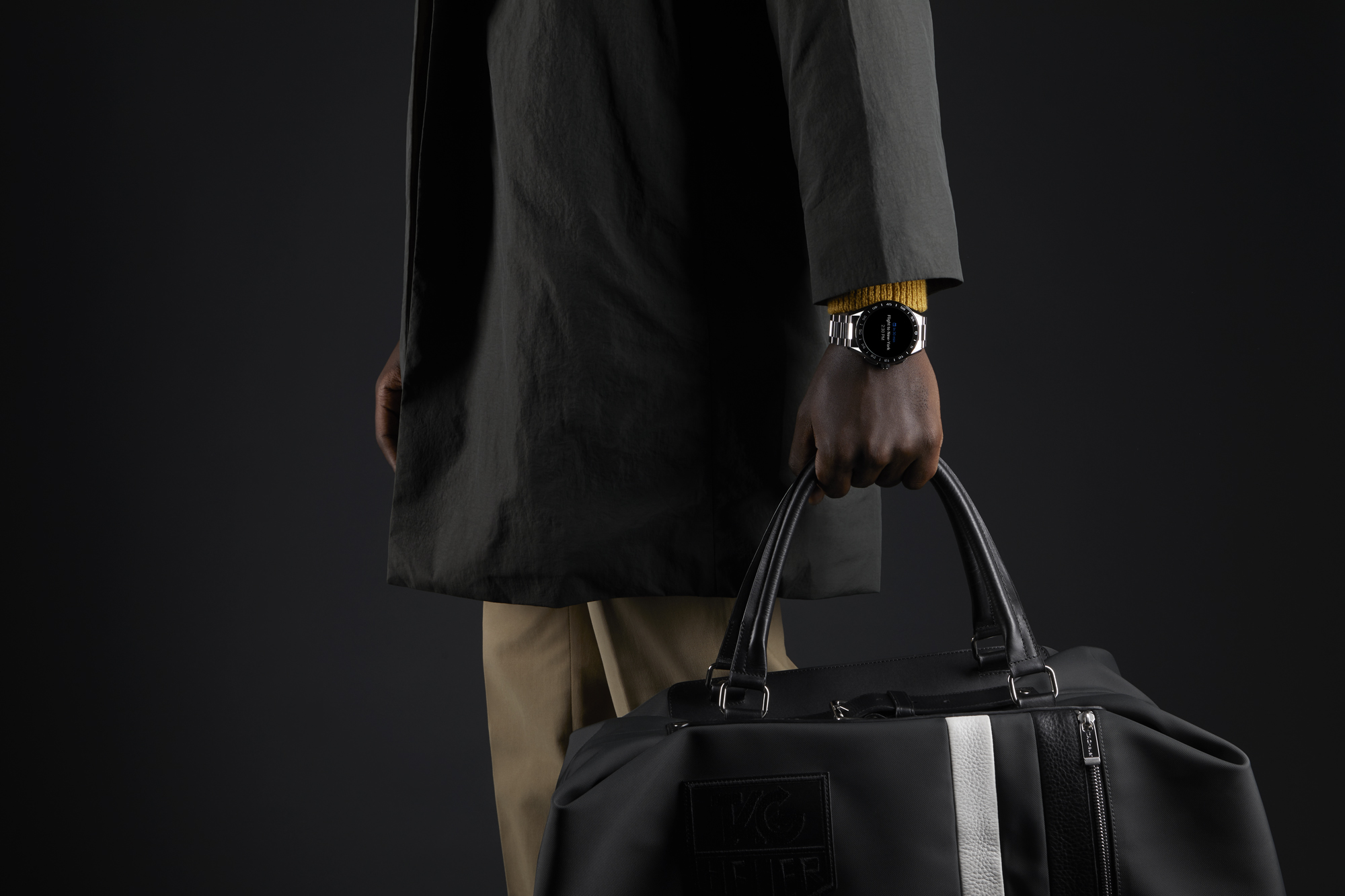 As mentioned before, the TAG Heuer Connected watch is supported by Wear OS by Google. This systems offers services such as Google Assistant and Google Translate, e-mail and message notifications, Google Pay in shops and countries where this service is enabled, as well as music controls, an agenda, weather, maps and more with Google Play and its wide selection of apps, available for iOS and Android mobile users alike.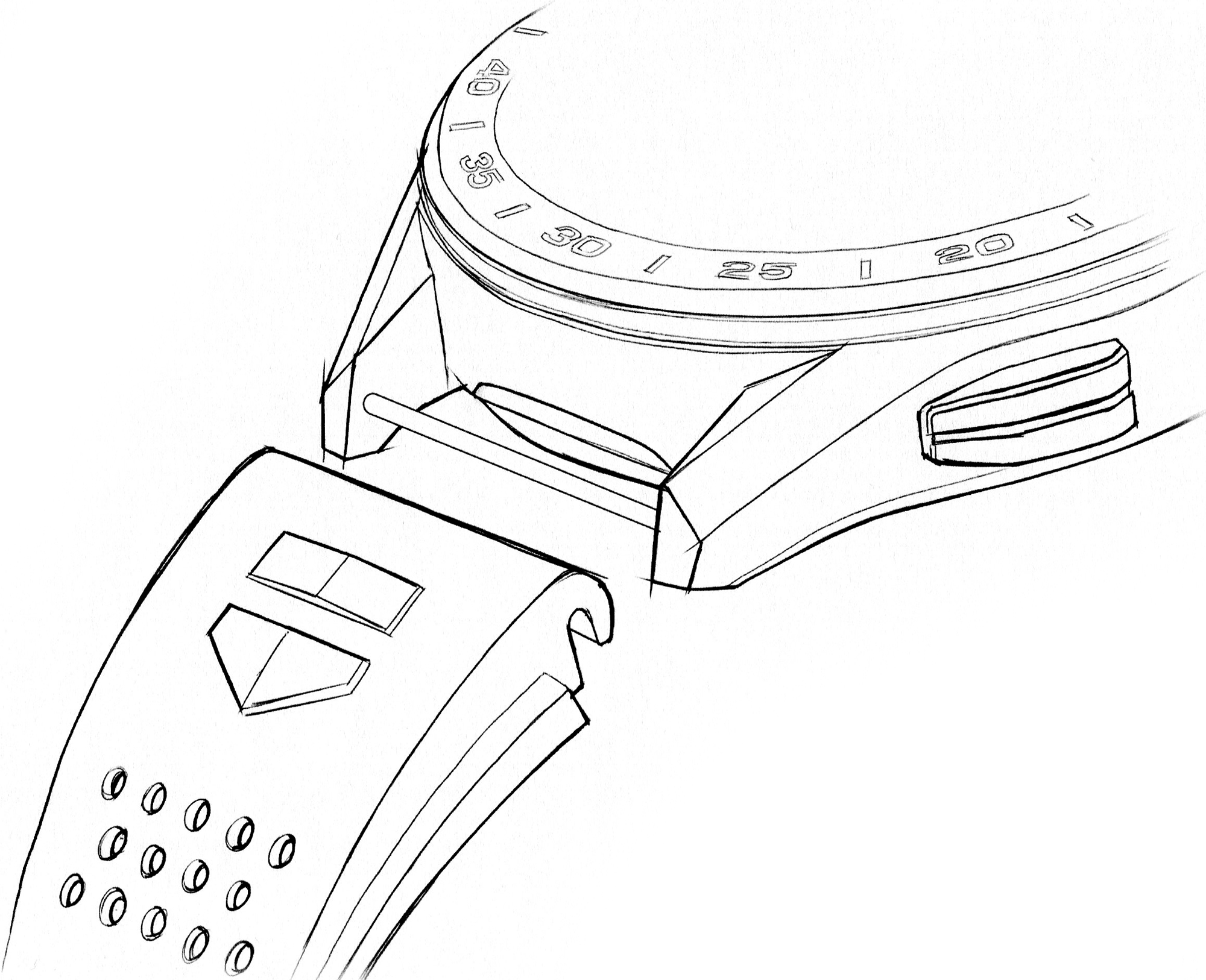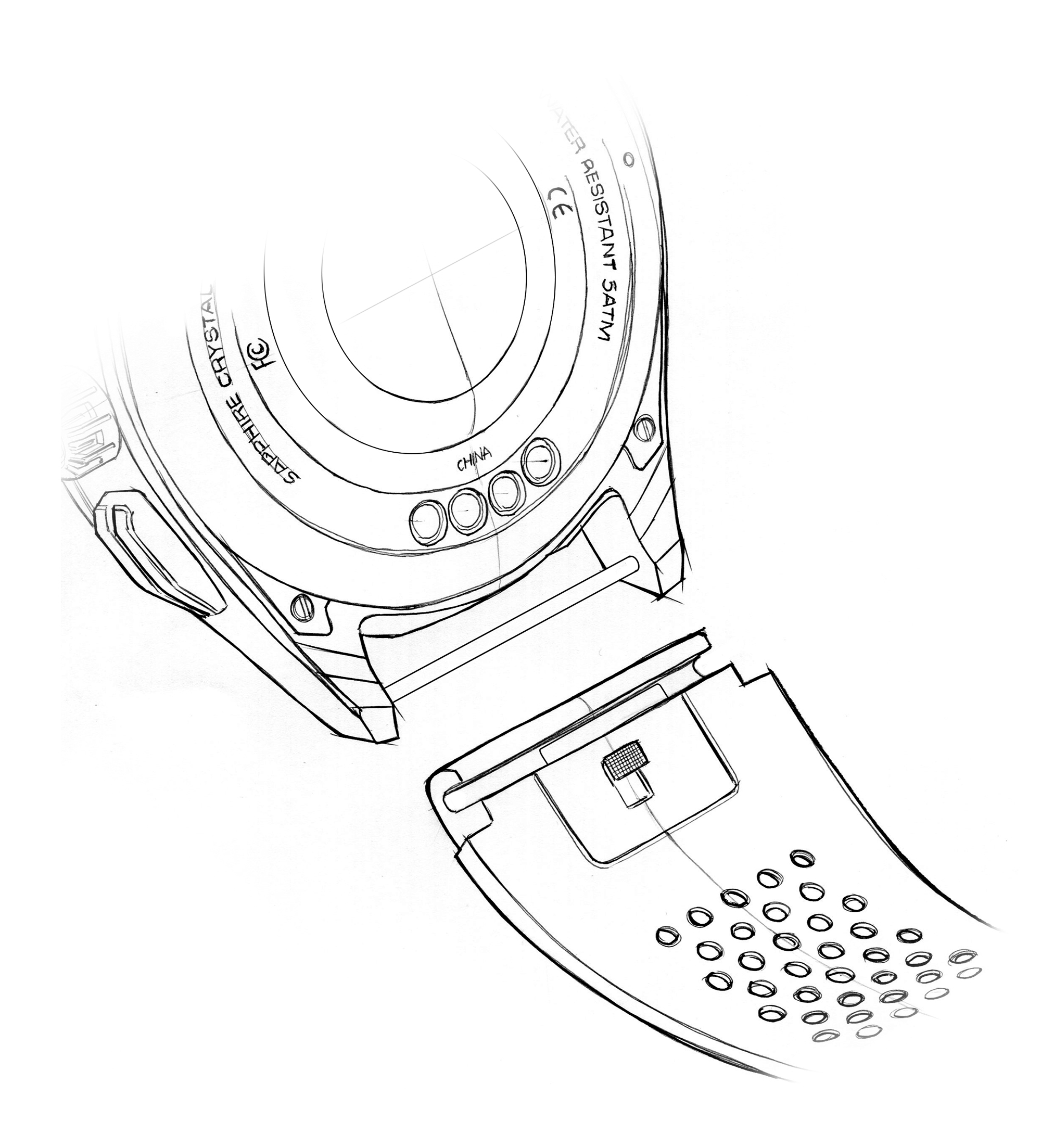 Designed to enhance the wearer's experience specifically during sports, the watch offers function and features that adhere to it. Apart from accurate tracking of physical activities, the watch also features hardware that aids in providing the wearer utmost comfort and ease.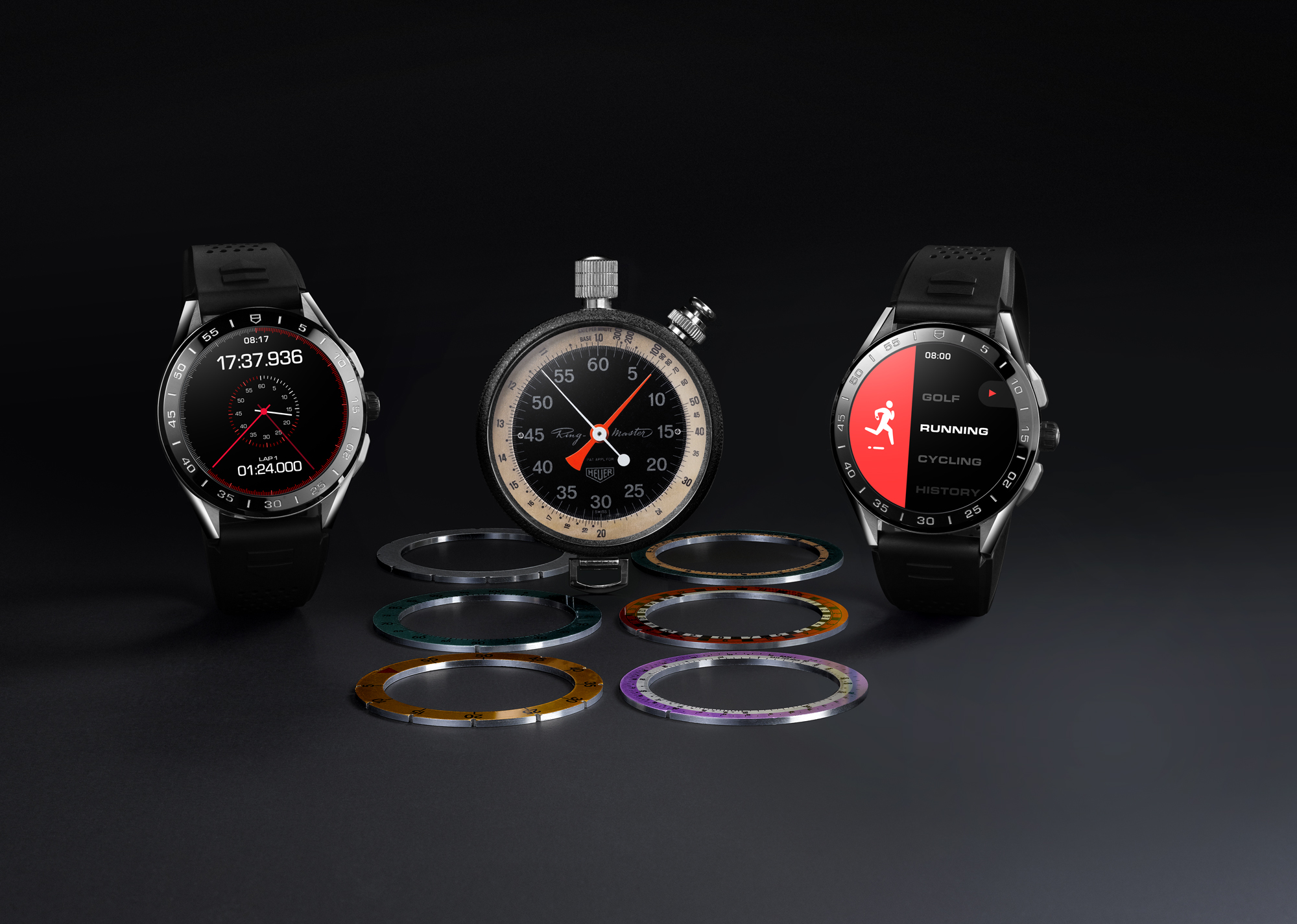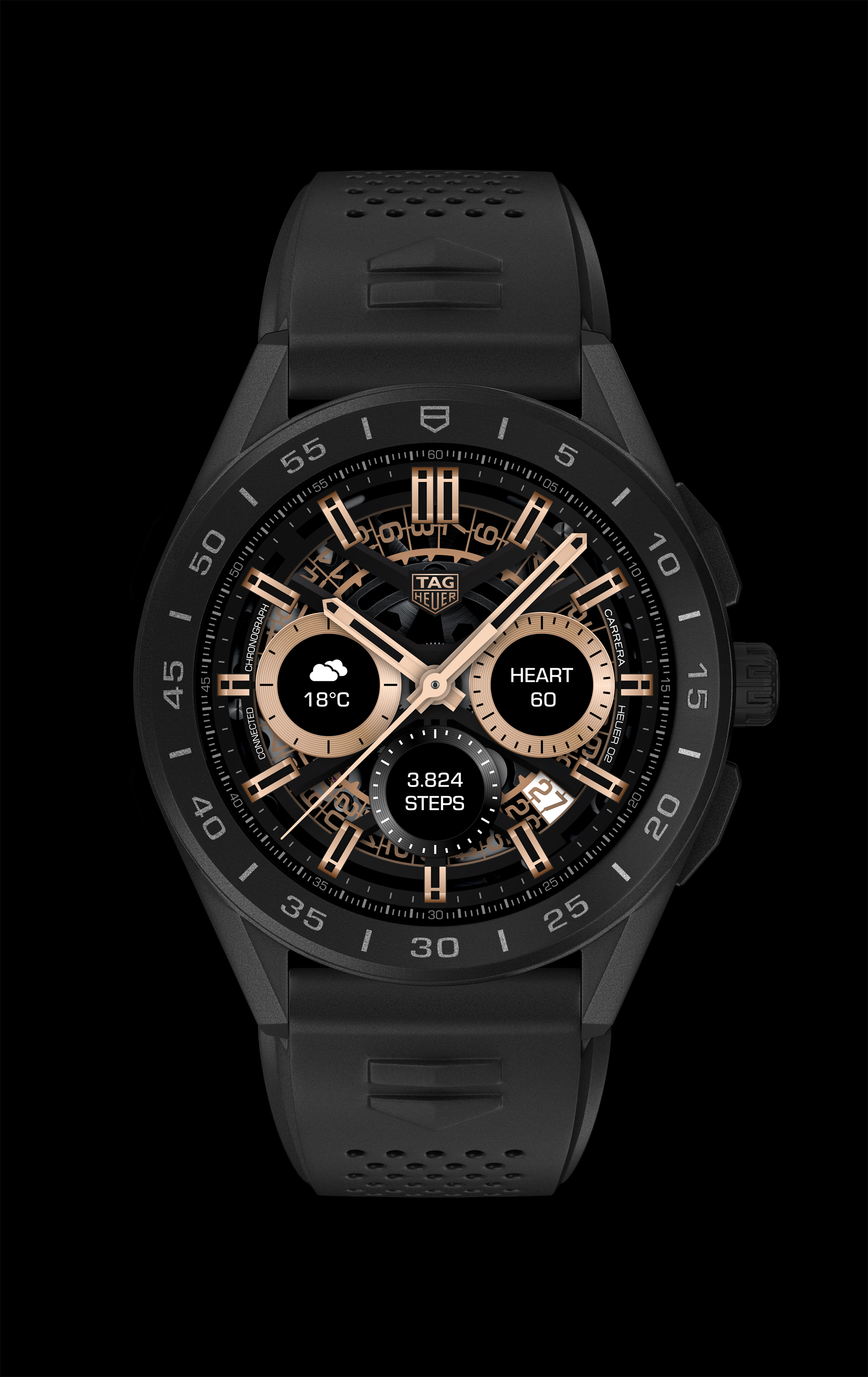 The perfect timepiece for a life of action and activity, the new TAG Heuer Connected watch strikes a perfect balance between an instrument of reliability and a tool to stay connected to the modern world. All versions are available online at www.tagheuer.com