If you visit The Unplugged Project's Instagram account, you'll see that its bio reads as "Delhi's happiest band". Founded by Aditya Jassi and Manish Gunthey in 2014, the band plays everything from rock and pop to funk and hip-hop in both English and Hindi, and has shared the stage with some of the biggest names in Indian music, including Shankar-Ehsaan-Loy, Usha Uthup, Daler Mehndi, Badshah, and Guru Randhawa. "The idea was to literally just play the kind of music that we wanted to, not worrying about genres and boundaries," says Jassi, a former journalist. "Both of us and then later our drummer Ashwani Verma had one thing in common – an unconditional love for music. "We are considered to be the happiest band in Delhi, and rightly so, for there's no bigger joy for us than to play music with a bunch of old friends. We play close to 150 shows a year and each is as much fun as the other," he says.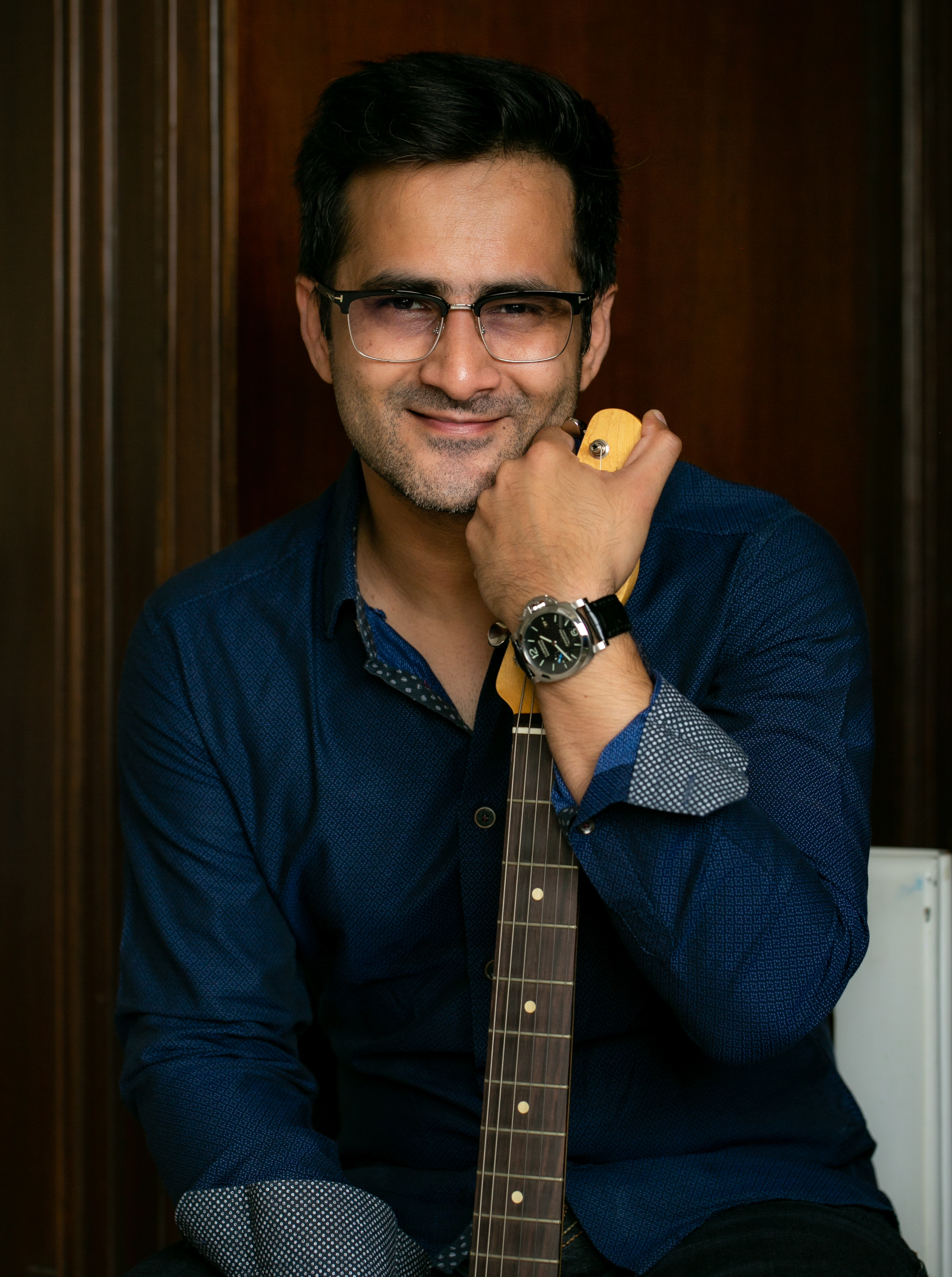 Jassi's passion and love for music is palpable, and it's the same way when he talks about watches. The enthusiasm is contagious, and the emotions raw. His love for watches started early, and by the time he was in Class 10, Jassi was saving money given to him by relatives to buy his first watch, a Casio Calculator. "My fascination for watch collecting started with my dad's shiny Rado-esque watch, and I remember the first thing I would notice about people was their watch," he says. "I became a watch boy in a trice."
Given that he wasn't born into a family of watch lovers or collectors, over the next decades, Jassi developed this love, reading more and more about watches and watchmaking, and side by side developing his collection. Today, his watch box contains over 20 watches from some of the most prominent timepiece makers.
We spoke to Aditya Jassi about his timepieces and his love for watches.
WatchTime India: What or who inspired you to start your own collection?

Aditya Jassi: I honestly feel my fascination for watch collecting started with my dad's shiny Rado-esque watch. I guess, either you're born a collector or a collection is handed down to the next generation. In my case, neither my dad nor my mother were into watches, so maybe I was born one. Before the advent of mobile phones, watches were the only utility accessory for telling time and every-time I bought a watch, I put some thought into how one was different from another. What started as a utility immediately transgressed into fashion, eventually becoming a serious interest. I started reading about watches and their movements which captivated my interest further. My first 'serious' watch was a TAG Heuer Grand Carrera Caliber 17 Chronograph way back in 2009/10. I still have that and it runs like clockwork (no pun intended).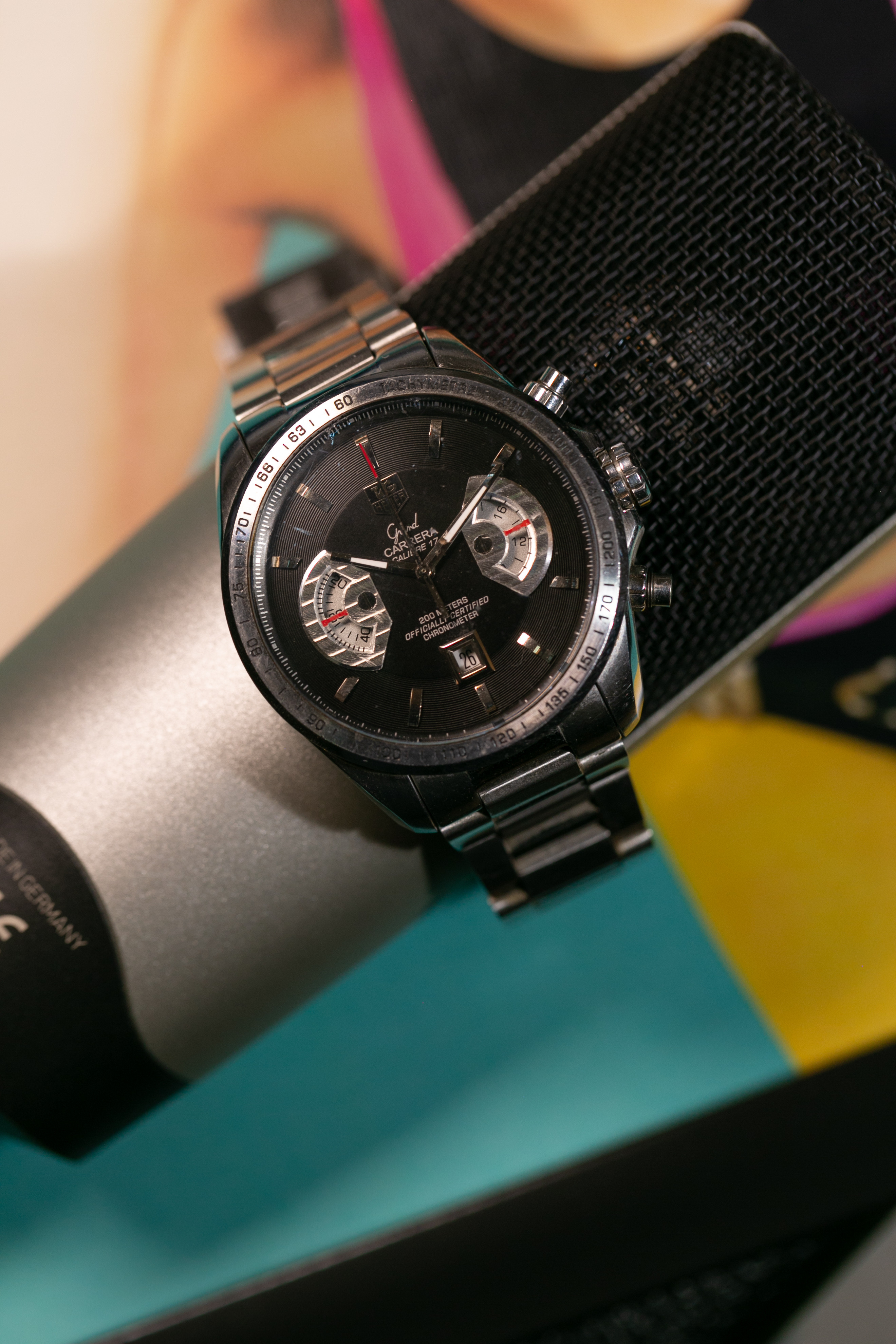 WTI: How would you describe yourself as a collector?
AJ:
Watches are a lot more than just mere time-keeping devices. They carry emotion, legacy, rarity, and self-expression as its conjoined quadruplets. Firstly, I feel if you have more than 2 watches, you're a collector. Secondly, I am not a collector because of the number of watches I own or the kind of watches I own but because of my commitment to them. Honestly, telling time is the least used feature in a watch for me as on date - it's always the stories behind the attained pieces that fascinate me. When I buy a watch, there are myriad factors that drive my decision. None more important than its appeal and look. Dials are next. I'm not much about movements. However, I think perpetual calendars are captivating. The sheer engineering behind having a complication that massive inside a minuscule disc is something ogle worthy. These details drive my passion apart from intriguing me to own some of the most sought-after watches, someday!
WTI: Could you give an insight into your collection
Aditya Jassi:
I don't think I am a strategic collector. I seldom compete and don't care about what other watch collectors are doing. I like wearing what speaks to me. There's a story to most of my 'big pieces' (still marginally small in the world of watch collection). Also most of the pieces I have, I rewarded myself for achieving a particular goal.
I have a few favourites in my collection, none more than my Rolex Batman (GMT Master 2 Ref 126710BLNR). I wanted to gift myself the 'Batman' for my 40th, something I'd decided on my 35th birthday. For five years I saw pictures of that watch every day. I worked hard, saved up and bought it for my 40th (there's a story there of stars aligning. I'll get to that in a bit);
Then there's the ever-so-classy Jaeger-LeCoultre Reverso Duo Face (Ref Q3848422). Sigh! What does one say about the JLC?! That watch is possibly one of the most superlative pieces ever made. The fact that a little rectangle case can house a complication this varied is mind-boggling. It's a watch maker's delight.
There's a saying in the watch community that if you ever wanted to own just one watch, make sure it's a Rolex Submariner. I absolutely adore this piece - Ref 126610LN. It's one of the most well-rounded watches ever made. After the Day Date, it's the most iconic one according to me and it's near bullet-proof.
I purchased a Tudor Blackbay Heritage 41mm the second I laid my eyes on it. Tudor truly is Rolex's little brother. We all know the story of Hans Wilsdorf starting Tudor as a way to make an affordable Rolex. But over the years I feel its quality surpasses a lot of these big brands out there. If you're looking at a value-for-money luxury watch, just get a Tudor or a Grand Seiko. I pimped it out - it's got an all-black NATO strap with a nice red rubber strap from Horus.
Next up is my Bell & Ross BR-CAL.102. Quartz. Not a lotta people know that I'm a licensed Pilot. And I'd always wanted a B&R as a kind of homage to my flying days. I didn't want to spend a butt-load of money on a super chunky BR01, so went for a smaller 39mm, all-black ceramic BRS on a rubber strap.
My most recent purchase is the
Panerai Luminor Marina Quaranta
(PAM 01272). And I haven't stopped wearing it. I wasn't a fan of Panerai's sizes per se, not to forget that the Panerai replicas were getting scarily good. My wrist is around 6.5 inche, so a 44-47 mm dial just seemed way too bulky for me. The day I found out that Panerai launched a Luminor in 40mm, I was sold. And I'm stoked that they stuck to their heritage and didn't tinker with the design. I'm officially a Paneristi.
I have a few TAG Heuers as well. And I hold that brand very dear to my heart. It was my entry into 'luxury' timepieces and I still have all my TAGS- the aforementioned Grand Carrera Caliber 17 Chronograph; a Formula 1 WAZ1110.FT8023; another Formula 1 CAZ1011.BA0843, and a freshly acquired Monaco WAW131A.FC6177.
I also own some everyday pieces like the Raymond Weil Freelancer Ref 7731-SC1-20121; a
Louis Vuitton Tambour
; a vintage Omega Seamaster; a Tissot T-Race, a Guess, and a GC. These were all gifted by my wife so they hold a lot of emotional value for me.
WTI: How do you typically buy watches?
AJ: All retail. There's no specific reason for it except for convenience and availability. However, that's seldom the case today. The sheer scarcity of BIG pieces from brands like Rolex, Patek Philippe, Audemars Piguet, F.P. Journe, etc. is maddening. I also don't understand the stratospheric pricing in the grey market for some of these watches. Today, if I had to purchase my Batman or Sub from anyone except the AD at triple the cost, I simply wouldn't. I buy watches because they make me happy. It's the same with guitars and sneakers. But I wouldn't go and spend US $300,000 on a watch that retails for $35,000. I just can't fathom that. So retail all the way.
WTI: What are some of your fave watch 'hunt' stories?

AJ: I call this story 'meant to be'. As mentioned earlier, I wanted to gift myself a Rolex Batman for my 40th birthday. But as I started doing financially better, the entire watch market went into disarray. There were absolutely no steel sports watches available anywhere. Cut to December 2021. I'm 39 years and 9 months old, and I've now given up on the idea of owning a Batman. I'm called to Chandigarh to play an event. And after a brief introduction, the gentleman I was playing the event for checks out my watch (I was wearing my Bell & Ross then). He goes, "That's a nice watch. My son would love to see it." I was a little taken aback in that not a lot of people know about B&R. I told him that I was quite fascinated by his knowledge of watches. He replied, "Son, you do know that we're in the business of watches, right? We own Ethos." I remember doing cartwheels in my heart. I played my heart out that evening and they very graciously arranged a Batman for me in the coming few months. Thank you Ethos for having my back! It's not flexing if you own one, it's flexing if you bought one at retail (laughs).
The next is also a story about letting the universe weave its magic. I was in Dubai for a concert and a meeting with Ustad Rahat Fateh Ali Khan. We were discussing music and hit it off immediately like a house on fire, chatting away into the wee hours of the morning. Khan Sahib's manager is also a huge watch nerd. We started talking watches and I put forth my love for the black Rolex Submariner and how it is something I wish I could own. I went back to my hotel and was woken up by his manager who asked me to reach a particular Rolex Boutique with my credit card. Voila! There was literally a brand new Rolex Submariner waiting for me the very next day.
I do feel lucky and thankful to God that I can afford to tell these stories. These two instances made me a believer of if you really want something and work towards it, the universe will make it happen.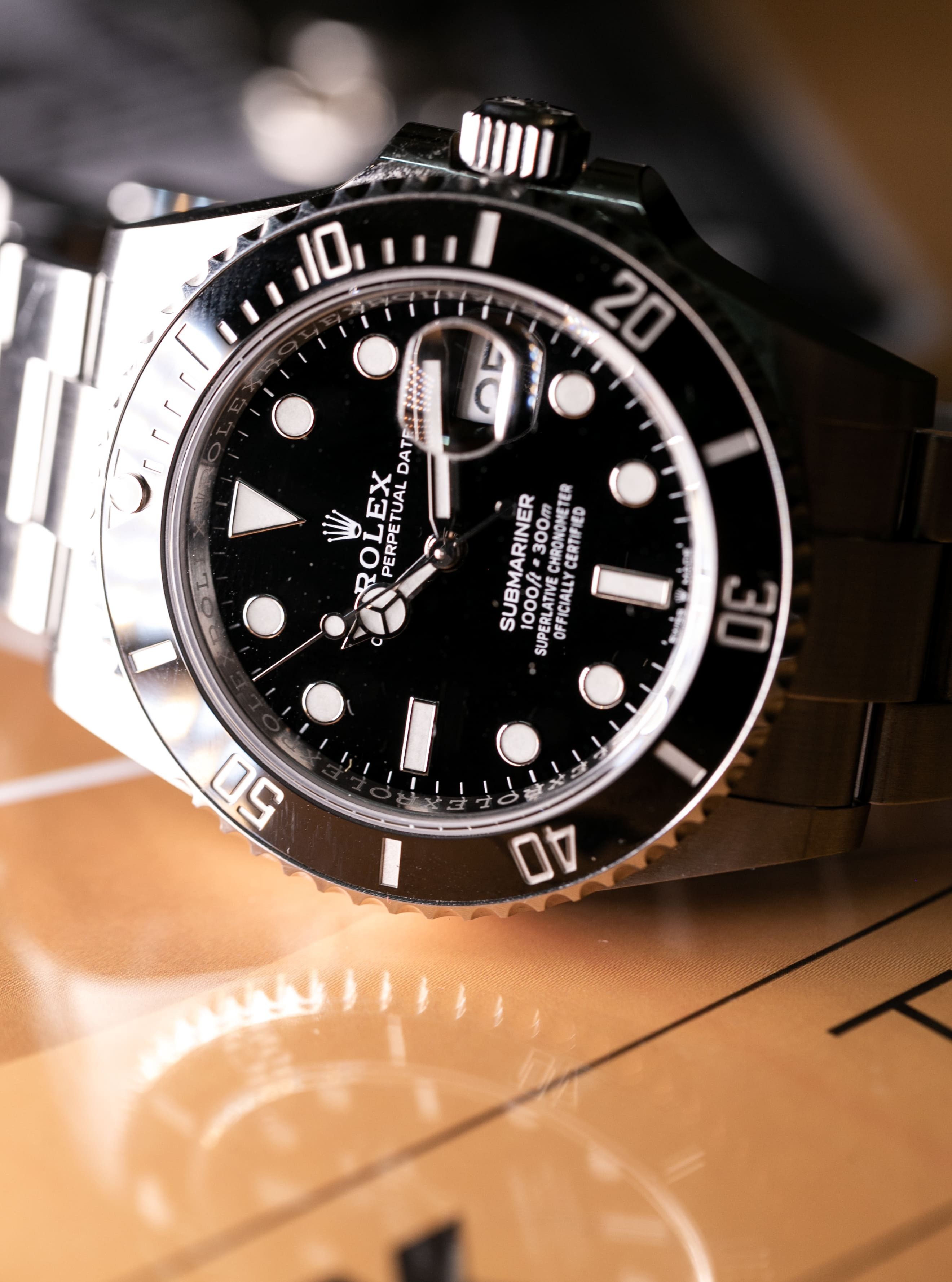 WTI: What drives your interest in watches?
Aditya Jassi: A bit of everything, but first and foremost it's the look and feel of the watch on the wrist. I am a sucker of dials and design. Two of my favourite watchmakers are Konstantin Chaykin and F.P. Journe - it's impossible to not fall in love with their dials. MB&F? I mean, wow! I also think the Jacob & Co. Astronomia series are stunning pieces of art in itself as well. I'm not into movements per se, in that I'm equally at ease wearing a quartz as much as a mechanical one, but I do get charmed by certain complications, more so for the sheer engineering that goes behind it.
The sheen of owning a watch, irrespective of the brand, is the story behind obtaining that piece. How much did you research about that watch? How much have you ogled at its pictures? How much did you save for it? What sentimental value does that bring? And then you get it. And you finally unbox the beauty and that sweet, woody smell of the box when you open it hits you. Taking it off the pillow, removing the stickers and finally slapping it on your wrist. It's an experience.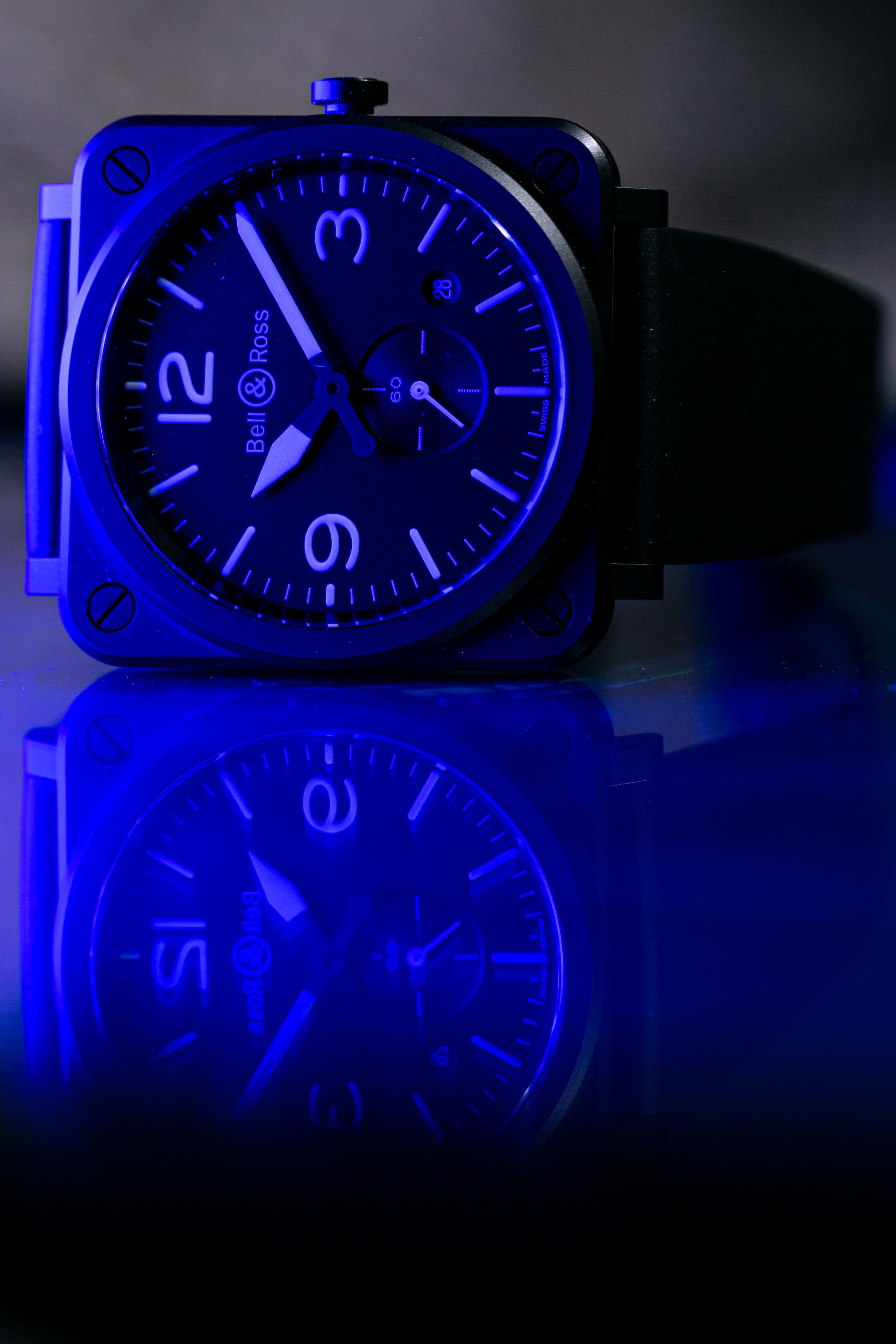 WTI: Do you have any set rules that you follow when you buy watches?
AJ:
Not really. I just buy whatever I like. While I have a bunch of brands I own and want to own, I also have a bit of a prejudice against a few. All my watches have been careful buys. While my primary reason for buying a watch has always been a passion, I do give some points to the rarity (now), availability, appreciation, and potential value before and after I make the purchase. I always know what watch am I going to buy next. I don't buy watches to flip and make money, but I do ensure that my watches hold value.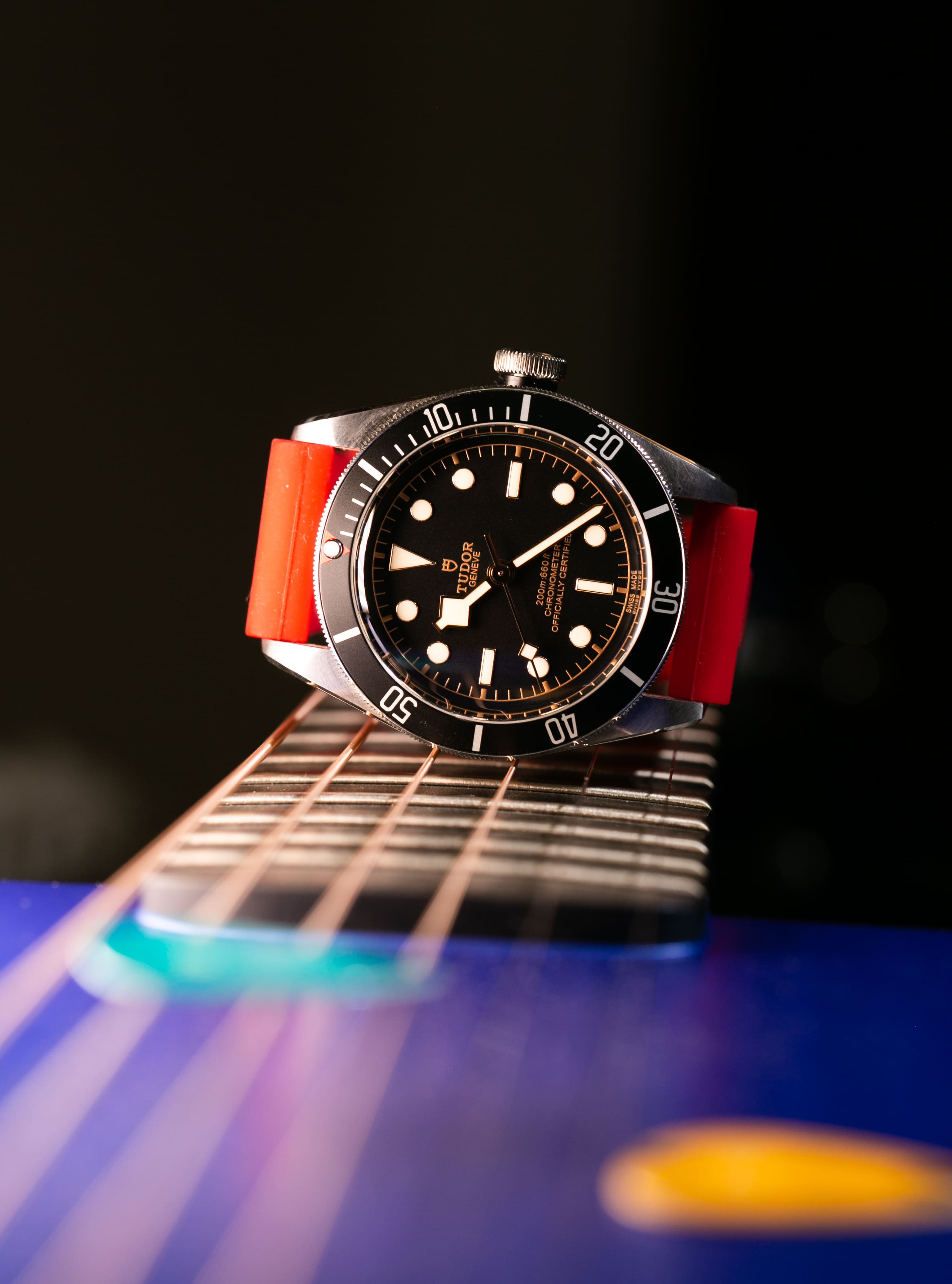 WTI: Watch collecting is a passion, but it's also a fun passion. What makes it fun for you?
AJ: (Laughs) That's a rabbit hole! Once you're bitten by the watch bug, you can wave your bank balance goodbye. The best part is that you realise you aren't the only person in this. You meet so many like-minded individuals. There's almost an unspoken bond between collectors and watch nerds. You can discuss watches for hours and there's always something new and exciting to learn from their stories and their journey. The fact that I want to own a few outstanding pieces rather than 100 average pieces makes it fun for me. I set targets and goals for myself and then work towards them. I slowly worked towards it which made the entire experience fulfilling and fun.
WTI: Do you tend to customise your pieces, before or after you buy them?
AJ: I hadn't customised a watch until very recently, perhaps because we are naturally attracted to what we have been accustomed to and watches are no exception to it. But when I did give it a go for the first time, I realized that there's so much to play with while choosing the elements. Right from the case material, to the colour, saturation, stitching, lining, the various other nuances gave me a sense of satisfaction like never before. That is when I realized the enhanced emotional value a customised piece brings in.
I had been eyeing Konstantin Chaykin's 'Joker' for a long time. Joker is different from the other watches that I own – it isn't about ticking boxes. It is a watch which is almost made in-house, and the dials are spectacular. The Joker is so delicate that Chaykin assembles it himself since manufacturing it is painstaking and costly.
Given that it is not available in India, I kept an eye on all the international websites for nearly two years. Despite all my efforts, I was unable to lay my hands on a piece. Having no other alternative, I wrote to Konstantin Chaykin's page on Instagram, inquiring about the availability of the Joker. I was informed that these wristmons were sold out a long time ago and were currently waitlisted. It was then that I decided to customise a wristmon, which would be exclusive to me, a piece unique if you will. I was captivated by the exclusivity albeit not without my moments of confusion, but that made the entire experience truly memorable. I had to reason out with myself and choose what I wanted over what was the norm was, thereby attaching emotion. The watch is currently under manufacture, and I can't wait to see how it turns out.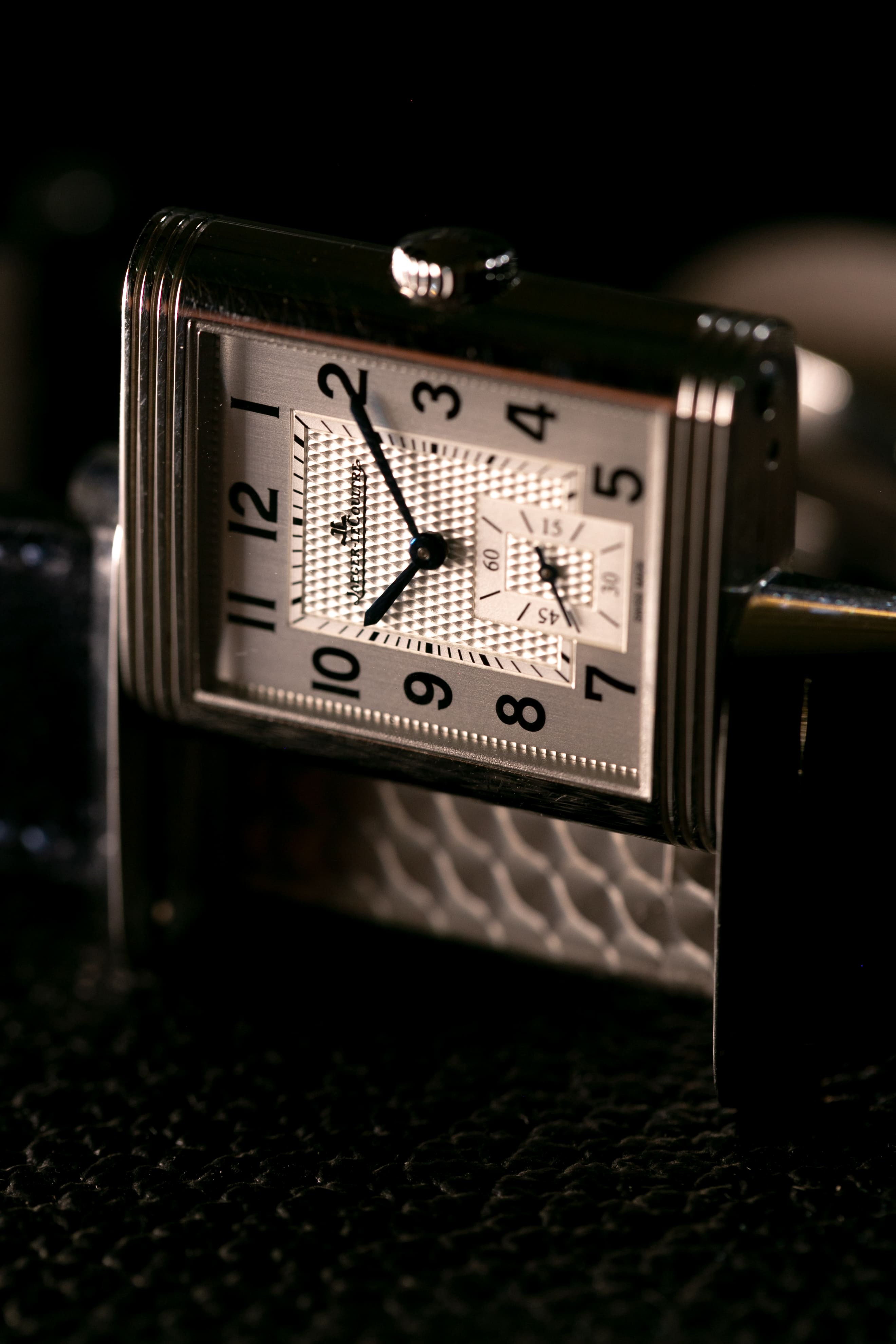 WatchTime India: Timepieces that you aspire to own?
AJ:
Oh plenty. And I will own them one day!
Vacheron Constantin
1921, A. Lange & Sohne Grand Lange 1 Moon Phase, F. P. Journe Chronometer A Resonance. I'm also enamoured by the Elegante Collection of Journe - that watch is a mind bender. Rolex Cosmograph Daytona Platinum 116506, Patek Philippe Nautilus 5980 in Rose Gold, Bulgari Octo Finissimo Skeleton dial.
WatchTime India: Since the time you started collecting to now, what have been your learnings about buying and wearing watches?
AJ: When you're new to watches, you are excited as a kid to learn as much as possible before you buy something. You seldom know where to start from. Watch collecting, despite all the passion, is not easy because of the misinformation out there. Whether it is a hobby or a serious interest, watch collection thrives on knowing the details, knowing your way around what goes into making these pieces look stunning, which maisons to trust, checking out movements etc. Watches are not expensive simply because of the way they look. It is the brand value, the heritage, the history the story they carry.
Before you buy a watch, take your time to decide. Off late, there's a growing trend of buying watches keeping in mind its re-sale, and for me that's a no-go. Get a watch you like. Appreciating value cannot be the only guiding factor while you decide on a watch, especially if it's your first watch and if you want to start a collection. Love your purchase, enjoy it, and attach a reason why you want it. The 'why' would never make the decision regrettable. However, there are mistakes we all tend to make along thisjourney. A good movement with a shoddy dial or a bad finishing will not make for a good buy, neither would an expensive watch with a basic movement. People often tend to believe that an expensive watch makes for a good purchase. Contrary to perception, cost is not the only factor that determines the quality of a watch and that could be the reason why a watch collector would prefer a Furlan Marri or a Nomos Glashutte or a Grand Seiko over an expensive Hublot.
If you require suggestions to pick a watch, always consult an expert whose name is respected for his opinion globally. Internet is a platform for misinformation where everyone claims to be an expert. Always read genuine reviews of a watch by a watch collector before you buy it.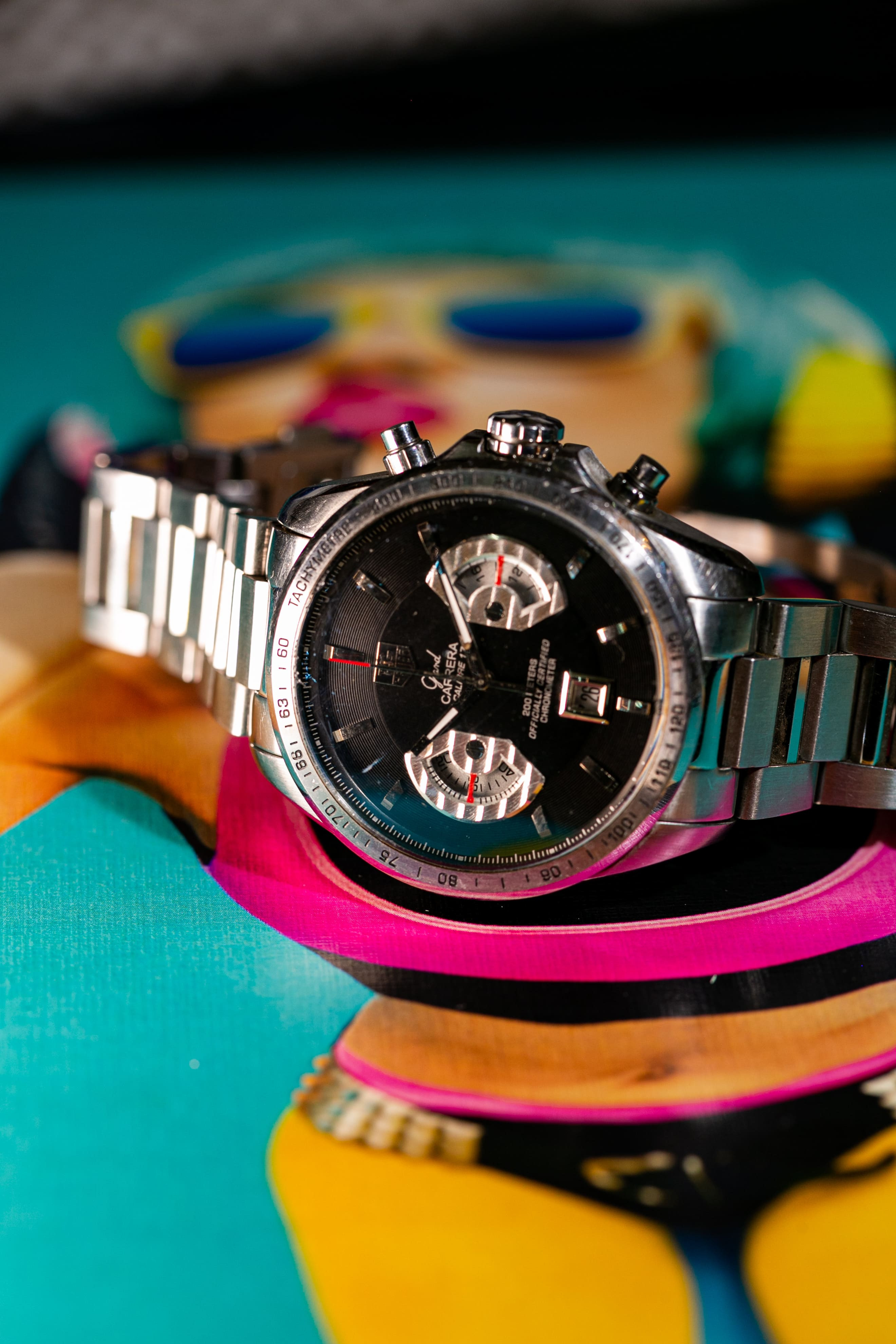 WatchTime India: If someone wishes to start his/her first watch collection, what advice would you give them?
AJ:
Whether your choice is a simple quartz with a basic date and time feature or the complex perpetual calendar/a flying tourbillon/minute repeater, go for what you like. There are no rights or wrongs here except go for what you can afford then.
Focus on the material and the history of the watch. Since every watch has a special emotional value in a watch collector's life, its history would add to the emotive value of the watch.
Don't be a flipper. Don't look out for that grail watch only to re-sell it and make some money because that would make you a businessman and not a watch collector.
Re-sale value due to rarity, significance and/or availability could be relevant factors but should never be the primary motivation for picking up a watch.
Don't just confine yourself to the big names that everyone knows. Be adventurous and look around. There are some very good brands and micro brands with a rich heritage, a whole lot of inventory/availability.
Carry out your research, set a budget, and buy what YOU like. Spending time to research is the important bit so that you don't regret buying it. Take opinions from others if you want but always remember that the opinion of others may be good for their wrist but only you can make the best decision for your wrist.
WatchTime India: What are the brands you like?
AJ: Rolex, JLC, A Lange & Sohne, Konstantin Chaykin, F P Journe, Patek, Vacheron, Tag Heuer, Jacob & Co., Grand Seiko, Casio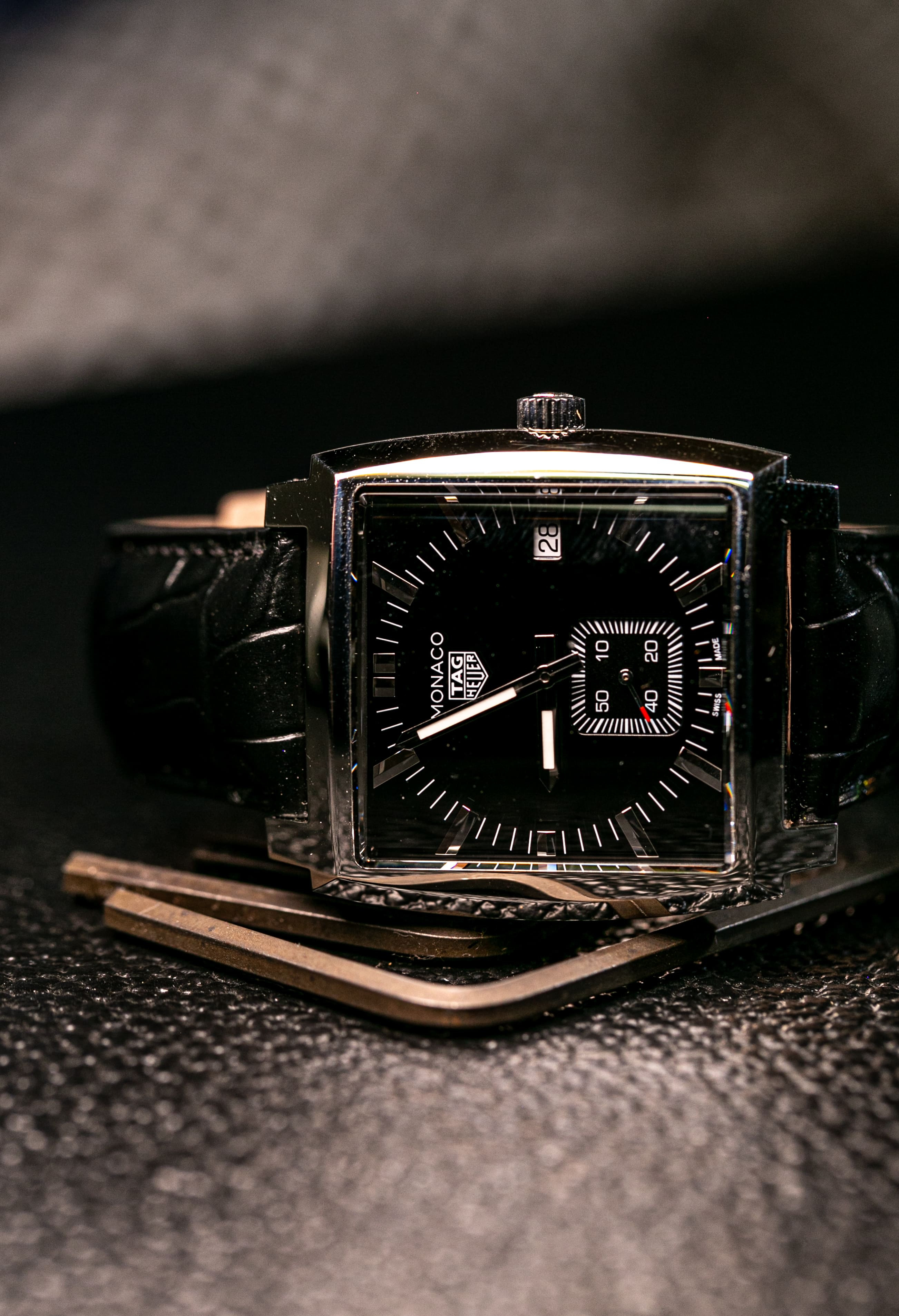 WatchTime India: Your holy grail watch?
AJ: The Patek Philippe Grandmaster Chime.

WatchTime India: Do you have any particular watch on your radar as your next possession?
AJ: I'm currently eyeing the Ballon Bleu de Cartier and the Omega Seamaster Aqua terra-Terracotta.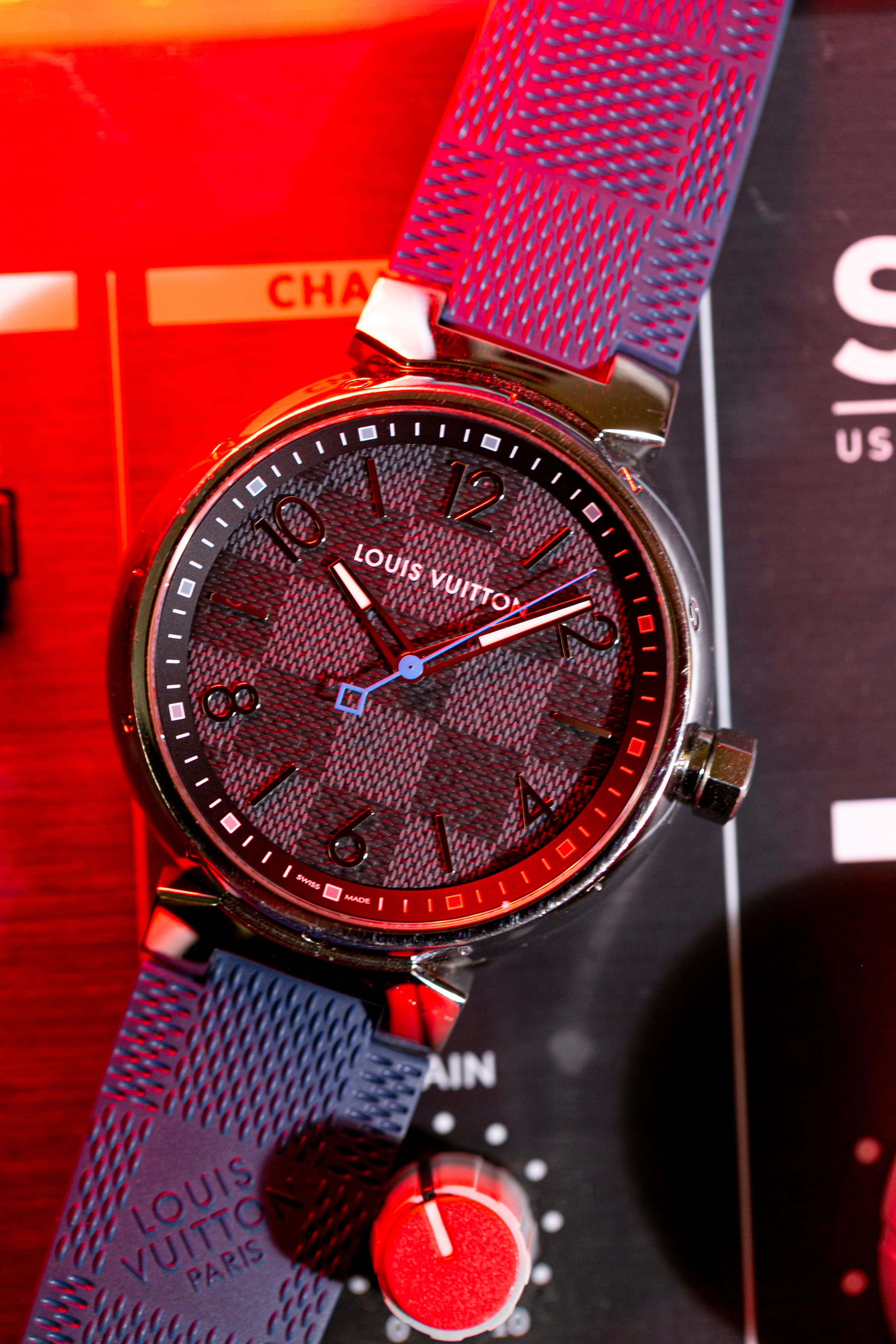 WatchTime India: As a songwriter and performer, do you find anything that's common between music and the watches?

AJ:
Absolutely. Both are all about of emotion. Both tell a story. And both require precision and ambition. When I want to write a song, I lock myself in a room and scribble till I get what I want. The same is with watchmaking or watch collecting. When I want to buy a watch, I read and research till I can zero in on that. My watches reflect my emotion, desire, and focus, much like the songs I have written and sung. A mechanical watch's steady rhythm provides emotion to our moments of solitude. Likewise, music inspires watchmakers. For instance, Felix Baumgartner, a watchmaker at
Urwerk
, Geneva unapologetically admitted the role of music in his watchmaking. He said that the Rolling Stones have united him with Martin Frei, who is known for designing futuristic watches.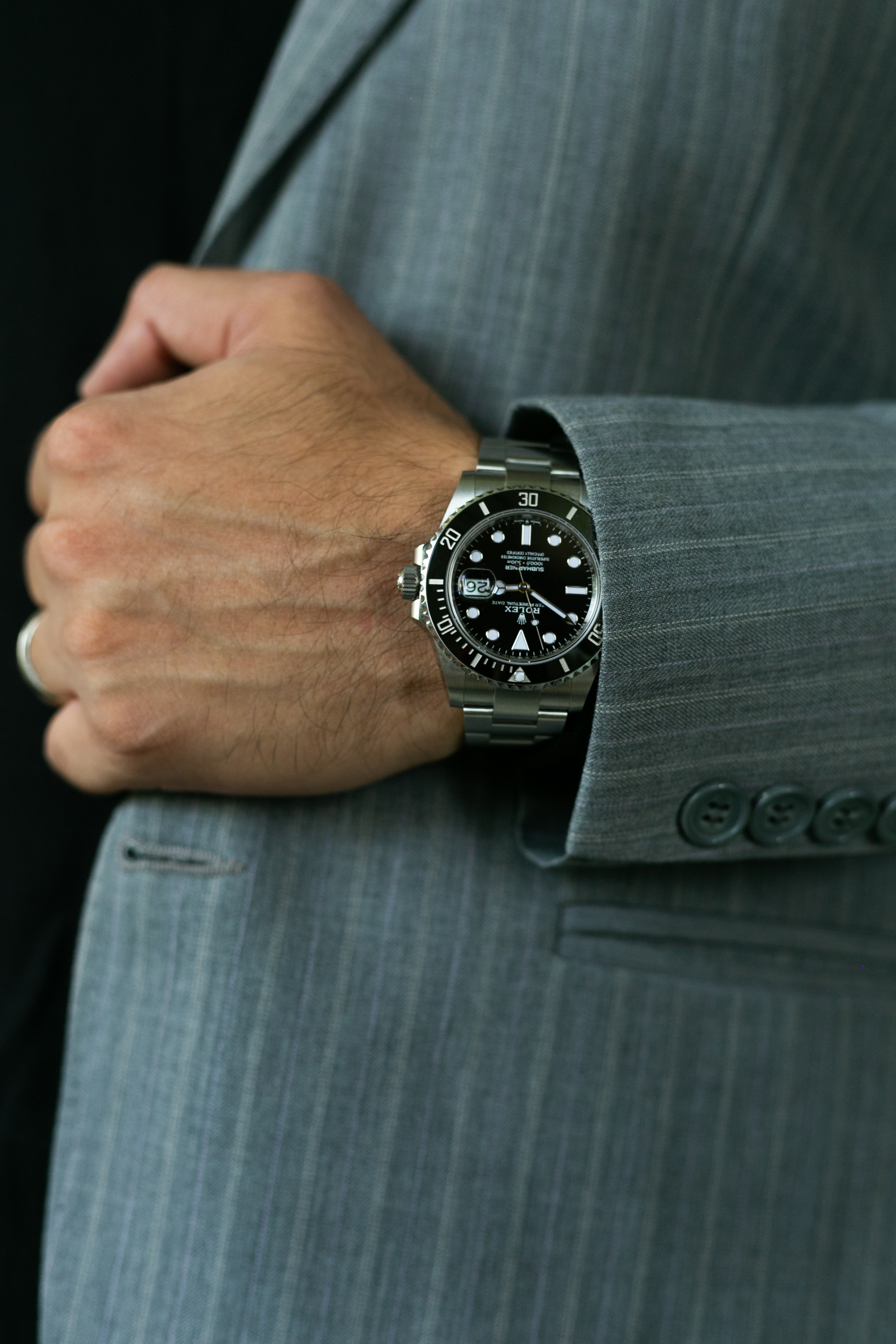 WatchTime India: What do watches mean to you?
AJ: Just like you can tell about a man by the shoes they wear, you can tell much more about a person by their watch(es). Watches allow us to express our personalities as an accessory that speaks volumes. They carry a lot of emotions.
Even when I review a watch, half of it is an emotional reflection on the watch. A watch for me is an element of refinement, demand, and wearability, but at the same time, it is also a hypnotic concept that goes to the very existence of its engineering. The vibe that a watch radiates tells a story about the owner of the watch. To me, they are a thing of love, beauty, tradition, craftsmanship and emotion. They are objects that speak to me apart from making great heirlooms which my son will inherit. Watches are great conversation starters, and I have built some really beautiful friendships that have stayed with me till today, over such discussions.
Images: Courtesy Aditya Jassi