Watch collector Jehangir Readymoney's love for timepieces began as it does for most horophiles - through one specific watch that he loved deeply. It was his father's 1987 Seiko chronograph with a moonphase (Ref. 7A48-5000), which was handed to him at an early age. "I lost my father when I was really young, so I used to remember him a lot from that watch, and I would wear that watch a lot," says Readymoney, 34, founder of the Mumbai-based Afreen Wedding Services, and watch consultant and specialist with auction house AstaGuru. That watch helped sow in him the love for timepieces, which, over the past 16 years, has helped him amass a collection of beautiful vintage timepieces as well as new references. His current collection includes a Patek Philippe Annual Calendar 5035G, a dual-tone Audemars Piguet Royal Oak Day-Date with moonphase (Ref. 25594SA), a vintage Rolex Oyster Perpetual with a custom gold woven bracelet (given to him by his grandfather), a Rolex GMT Master-II 'Pepsi',a Rolex Daytona 'panda dial' (Ref. 116500LN), Rolex Daytona black dial (Ref. 116520), a Jaeger-LeCoultre Reverso Medium Duoface (Ref. Q2458422), a vintage Tissot pocket watch, a pair of Omegas, and a Tudor Black Bay.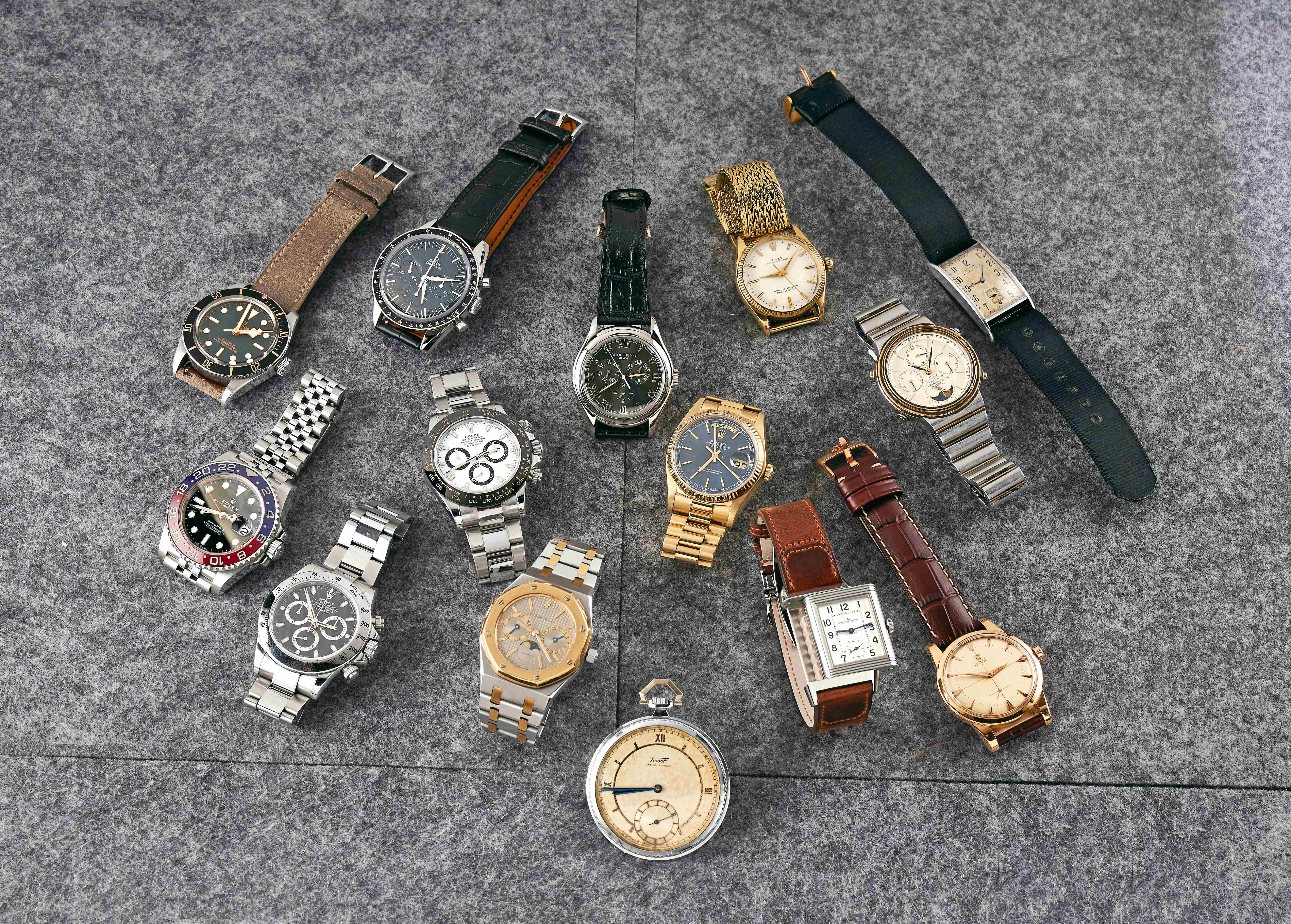 Jehangir Readymoney has been collecting watches since he was 19, initially joining international forums and groups to build this knowledge, and then moving on to actually purchasing watches. Once he had a small collection, word got out and people started reaching out, wanting him to weigh in on the watch they should buy. Eventually, HNIs started connecting with him for advice on watches."They started commissioning me on watches. Then I was approached by AstaGuru, in terms of curating the watch options for them." Today, Readmoney lends his expertise to curate the watch and timepiece auctions at the auction house.
We spoke to watch collector Jehangir Readymoney about his watches, and what it is like to be a collector in India.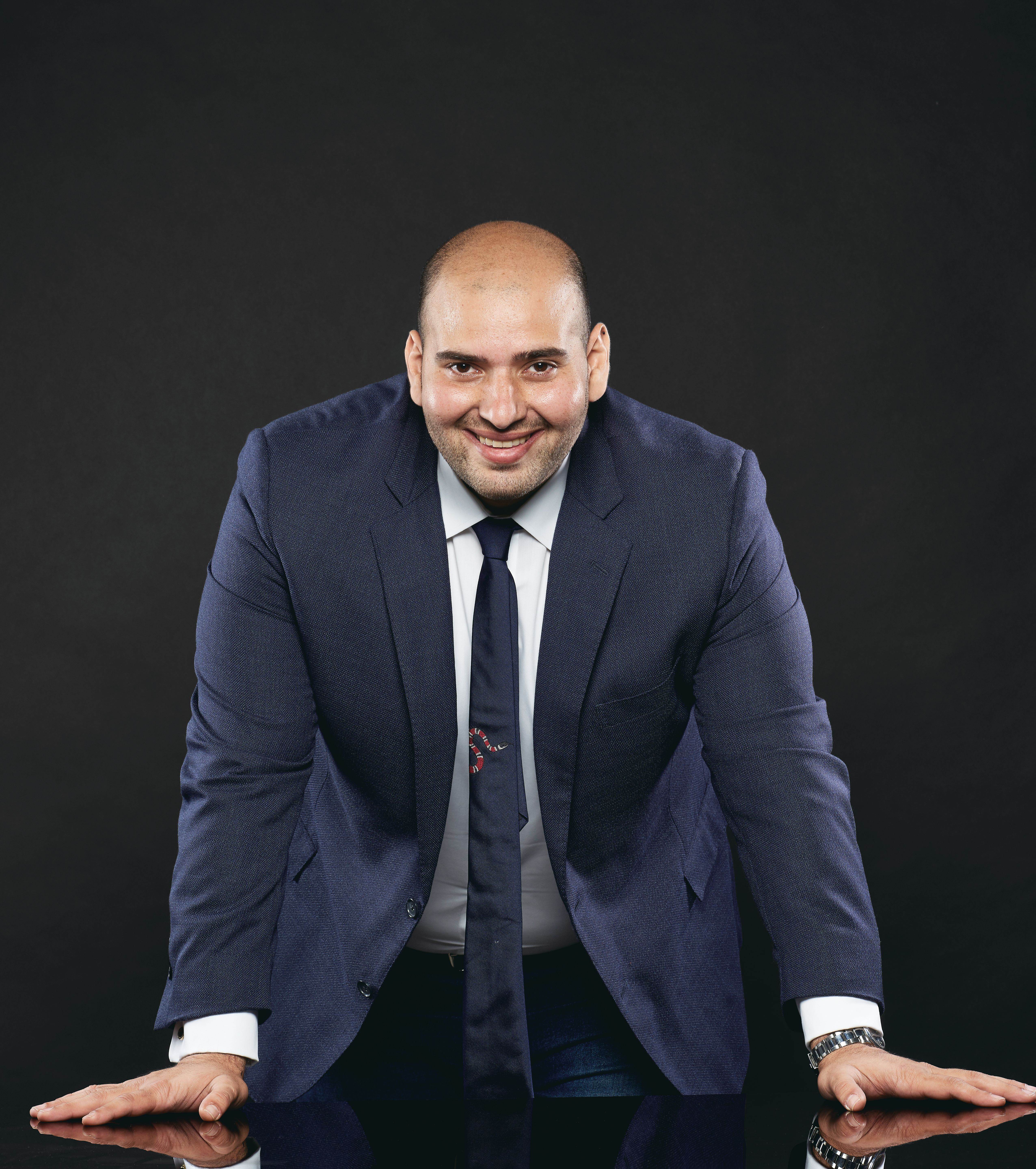 WatchTime India: Could give us an insight into your watches and what made you pick them?
Jehangir Readymoney: I'll start off with my Audemars Piguet, which I acquired in 2018, in a private auction. What's important to know is that at the time, the appreciation for vintage watches was not there so much in the mainstream. Now, obviously, awareness is making people move from hype watches to the vintage side. So getting this watch when everybody was jumping on Offshore watches at the auction was perfect.
Then there's a Rolex Day-Date (Ref. 1803A). A blue dial one, which was quite rare. Except for one or two places and well-known vintage sellers in Dubai and Amsterdam, nobody seemed to have it. But I found one luckily in Bombay - the thing in Bombay is that day-dates are omnipresent and not really appreciated.
My daily wearer is the Daytona Ref. 116520. This is a steel bezel, black dial. Recently, I bought a Jaeger-LeCoultre Duoface Reverso, so I'm quite into that right now.
Also Read | New old rules of watch collecting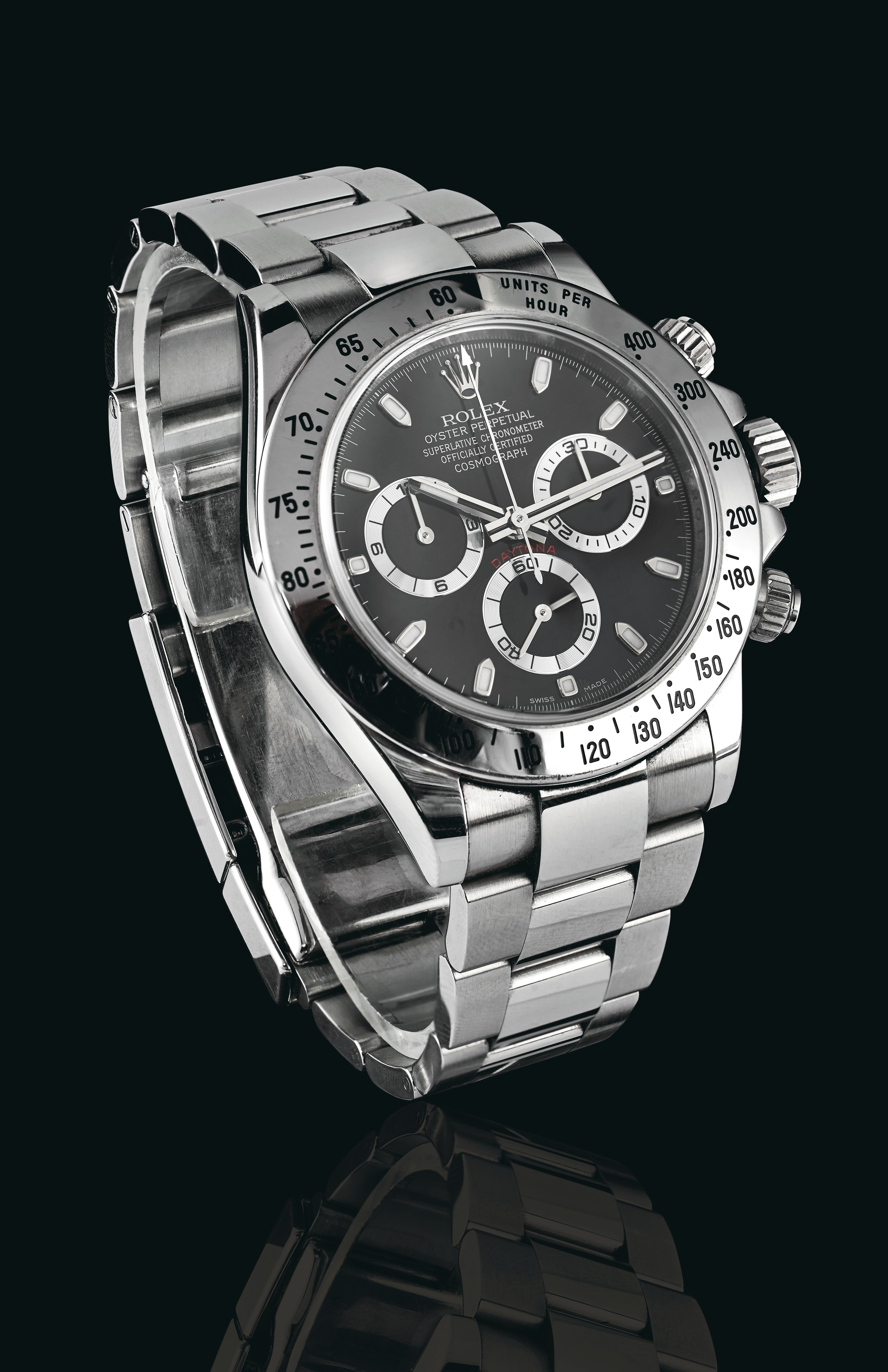 Another story is of Tudor. I was traveling for an event in Turkey, and I had gone via Bahrain, and the Tudor Black Bay was on sale there. The Black Bay craze hadn't happened yet, but I had the foresight to pick it up because I never had a Submariner in my collection. I thought it was perfect, and I could play around with the straps, which I think is very important for watches anyway. Then, I have the vintage Favre-Leuba double-signed Zenith. I think it's a military-inspired watch. There wasn't much information out there on it, and it's quite hard to get those [watches from those] periods when war was occurring.
WTI: Do you have a favourite out of these?
JR: The Audemars Piguet. It's basically a Royal Oak 'Owl', with a day, date, and moonphase. It's different because very few Audemars Piguets are two-toned. It's my favourite for multiple reasons. One, the comfort level of a Royal Oak is something else. Second, it goes with everything. Also, it is under the radar, functional, and its complications are perfect. Personally, I love moonphases, and this is a vintage reference as well.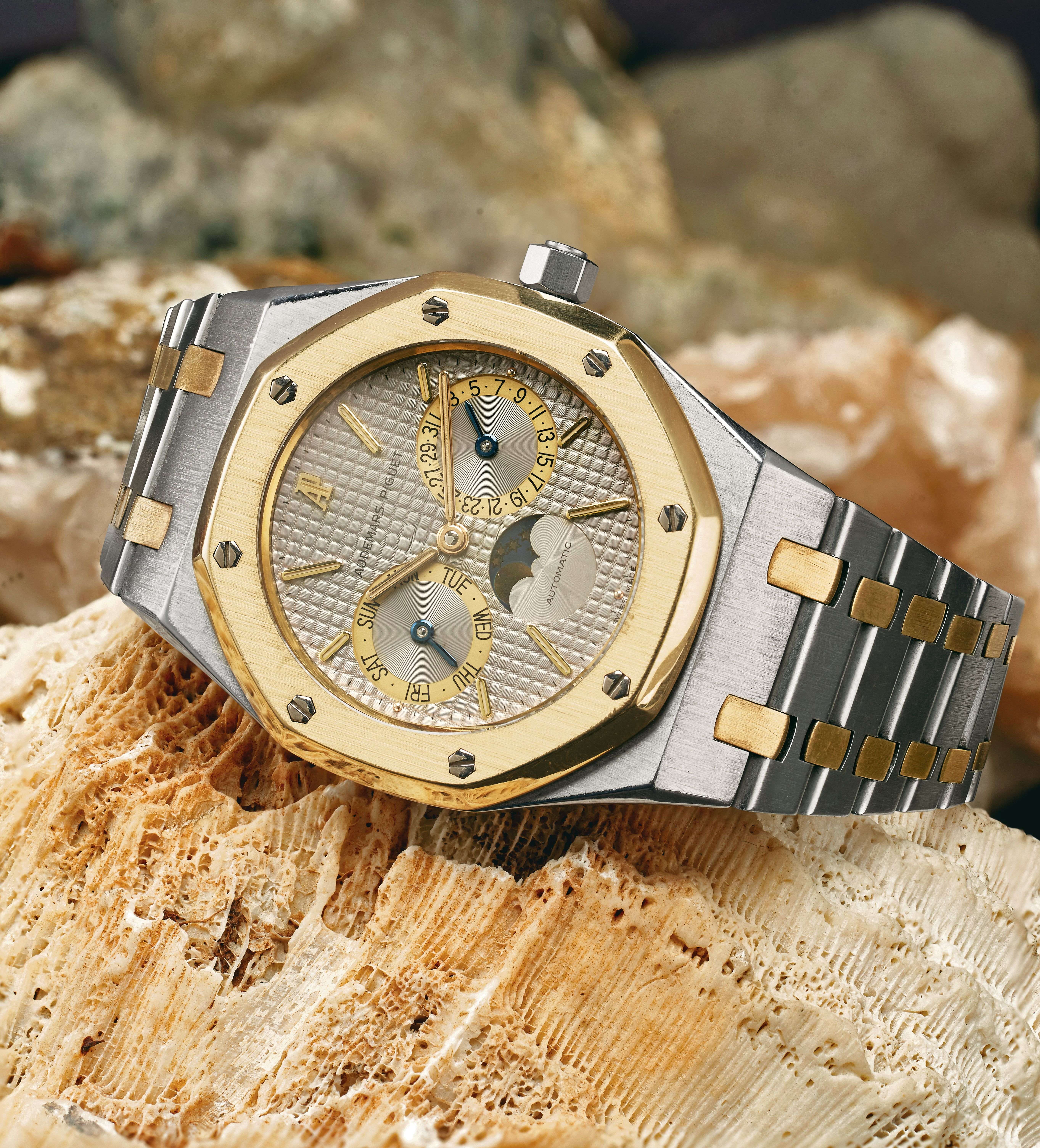 WTI: How would you describe yourself as a collector?
JR: Like most collectors, I have gone through phases. Most collectors, in general, are hoarders. So I've been through the phase of just buying the random Omega when I was younger, and then moved on to the entire Rolex era. Now I find myself more in love with particular vintage pieces, so vintage Patek Philippes, vintage Audemars Piguets, but more specifically, Art Deco-inspired watches. So that's where my passion at the moment lies. Overall, good proportions and a beautiful case design are important to me. But it's always evolving.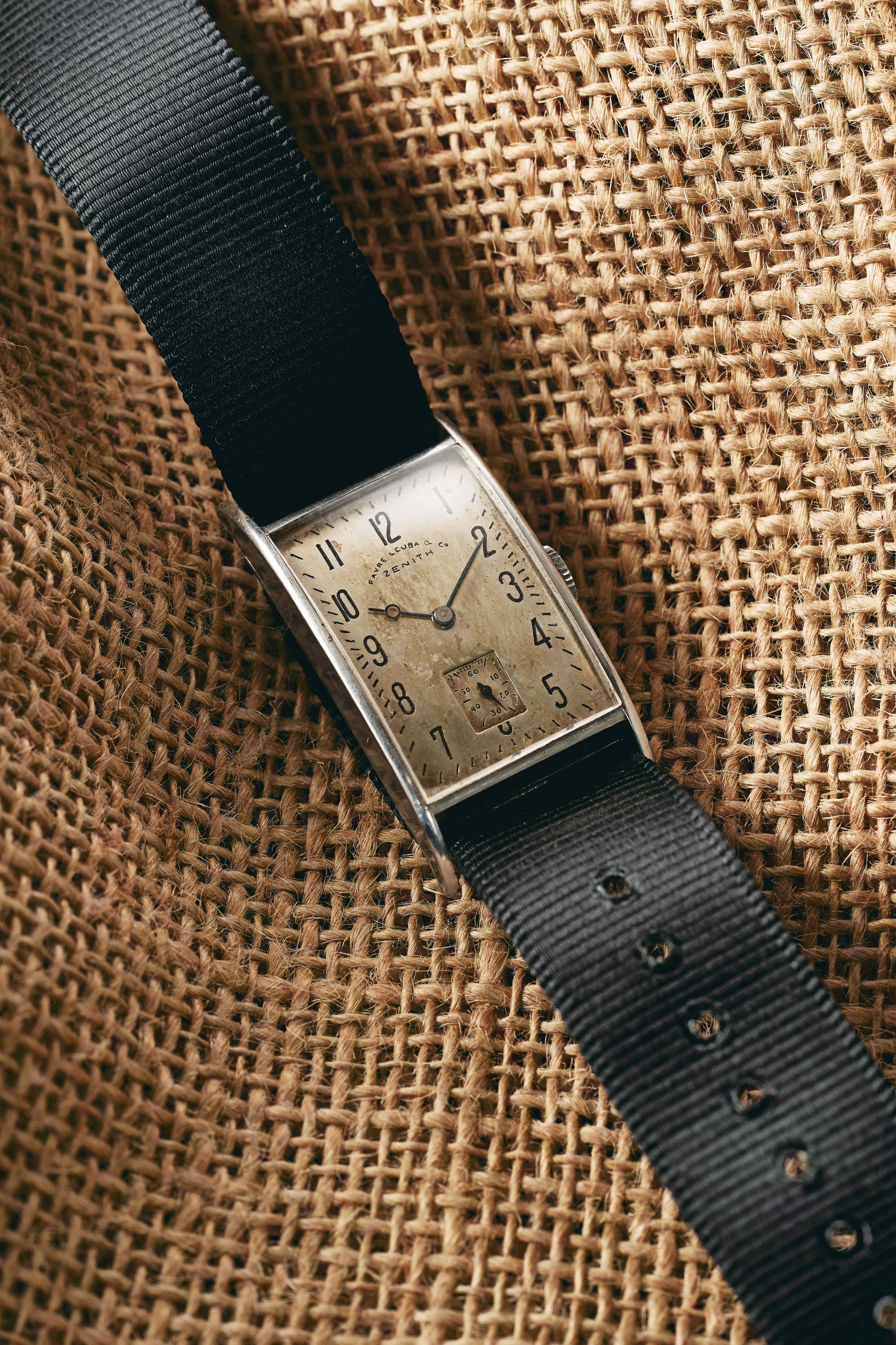 WTI: Are there certain kinds of watches that you prefer?
JR: Definitely, but again, it's evolved over time. A love for vintage, particularly. A sub-division of that would be Art Deco pieces. That's also my personal taste, on the more classical side. I also have a love for independent watchmakers like Greubel Forsey, F.P. Journe, and MB&F.
WTI: What are some of the instances of collecting watches that stand out in your memory?
JR: One is that of when I was hunting for a steel sports Rolex, and I came across it in Tokyo, in 2009. I was 22 at the time. I came across a nice Ref. 16550, which is the custard Explorer. I was looking for a no date Submariner, but when I saw the custard dial, it was just too tasty. This was an instance of travelling for the first time, hunting for a watch, and finding one at an amazing price, before something like this became common.
The second instance was again when I was travelling, this time with my cousin. We were in Germany, in a flea market in 2017, and we came across an Omega Speedmaster. It was quite an older reference. We didn't realise its value at the time when we got it, but we were really happy with it.
Also Read | The watch hunter of Africa
WTI: How did your love for vintage watches develop?
JR: My love for vintage watches began because I had started off with a classical watch - the Rolex that my grandfather gave me. Also, I come from a Parsi background, so my tastes and design sensibilities from the beginning have been pretty much vintage based. I, naturally, prefer classic. Of course, over time I have splintered into a different direction.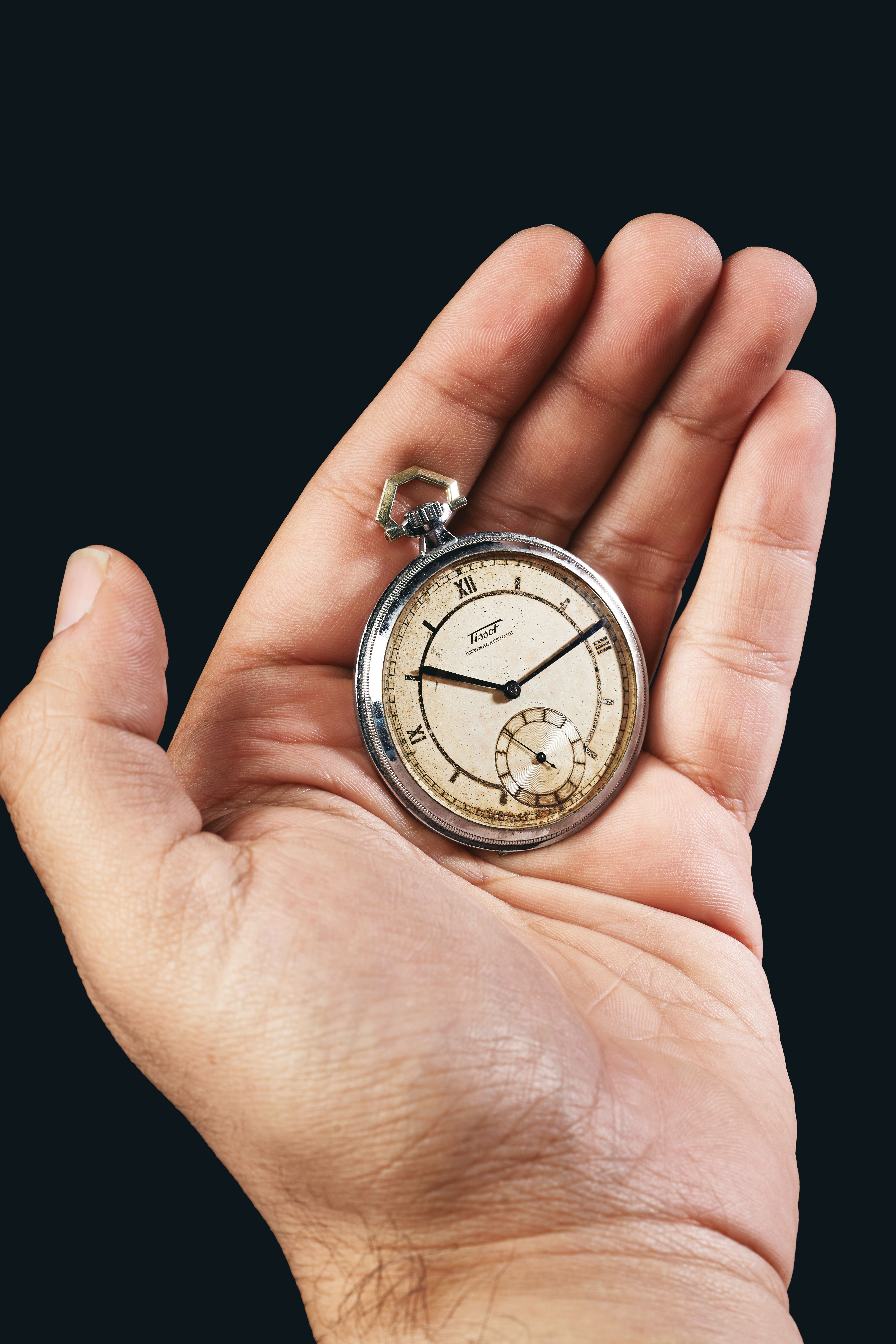 WTI: Where do you typically look for/find your watches?
JR: There are multiple approaches to this. For example, everywhere I go, I see an opportunity. As a collector, you are always on the hunt. So a conversation I strike up with an individual might move into 'are you looking to remove something from your collection or add something?' When I am travelling, I will do my research - where are the watch places I can visit and see if there's a good deal. Also, I have an open network where I get offered watches daily and I can offer watches back as well.
In India, the number one place for me is AstaGuru. I don't see any other watch auction house or any auction house having the watches that AstaGuru has. India also has resellers - Second Movement, Luxepolis, etc. The wider market is the grey market, where you really need to know what you are buying. I have a good relationship with Amsterdam Vintage Watches. Then there are a couple of sellers in Dubai and Singapore. I am also in touch with a lot of YouTubers.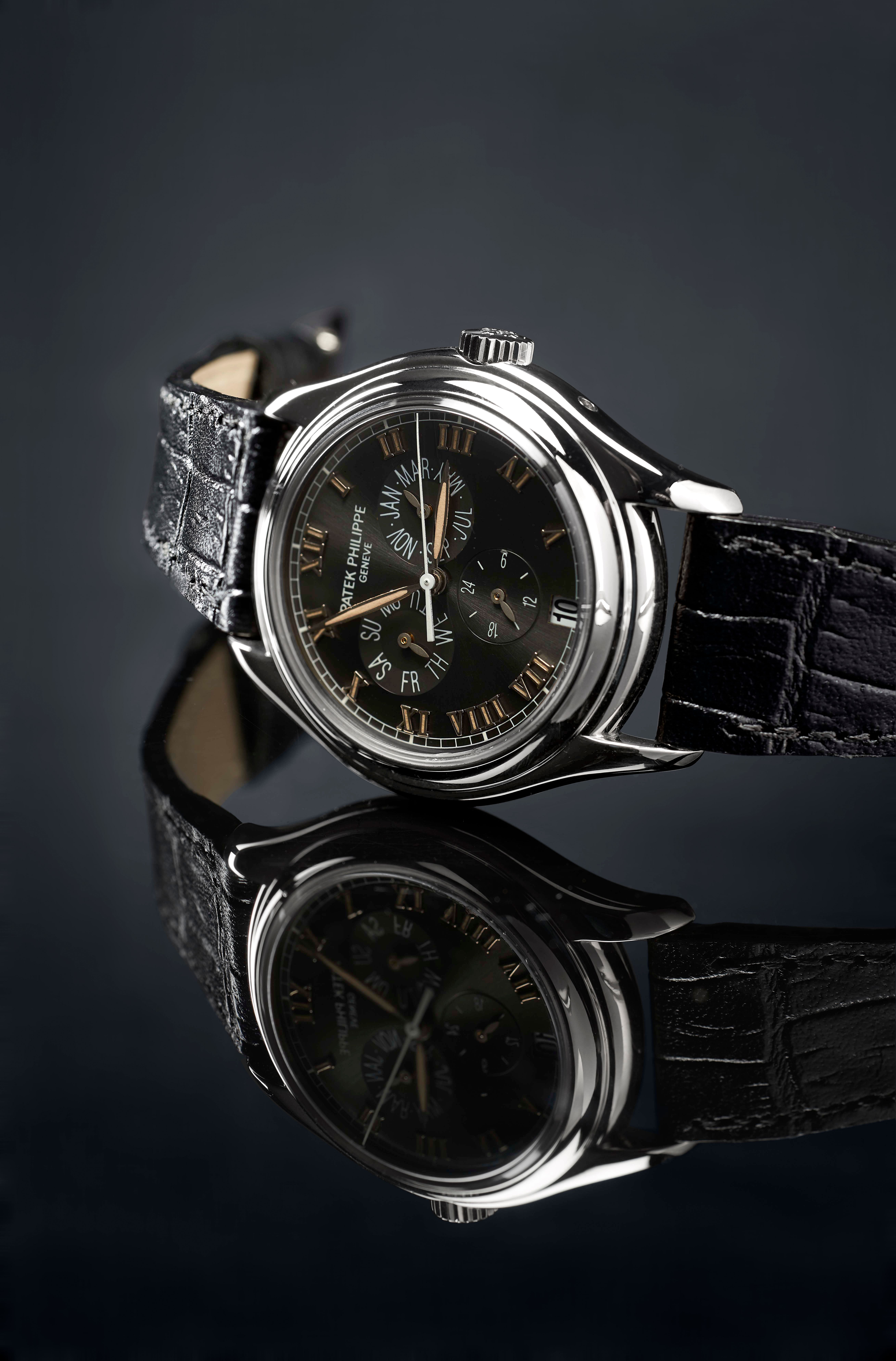 WTI: And do you have set rules that you follow when you collect watches?
JR: I predominantly buy pre-owned - 40% of my watches are pre-owned. It is rare that I buy retail. Like how in real estate you have 'location, location, location', in watches, it is 'condition, condition, condition'. If I'm looking at a particular piece, I am looking at how it is kept externally, externally, its history, paperwork, and of course, getting it authenticated by my own watchmaker or the company itself goes a long way.
If I was buying a brand new watch, I'll see where it would fit into my collection. And primarily you need to buy what you love. We need to talk about how this entire flipper culture has influenced what people are buying. Personally, I had bought the Hulk, the Batman, way before all of this started. In fact, my Hulk was sold for a record sale in India, on Astaguru [in 2019, for Rs 16,50,000 (approx.)].
Also Read | Jessica Owens, 24-year-old watch collector from New York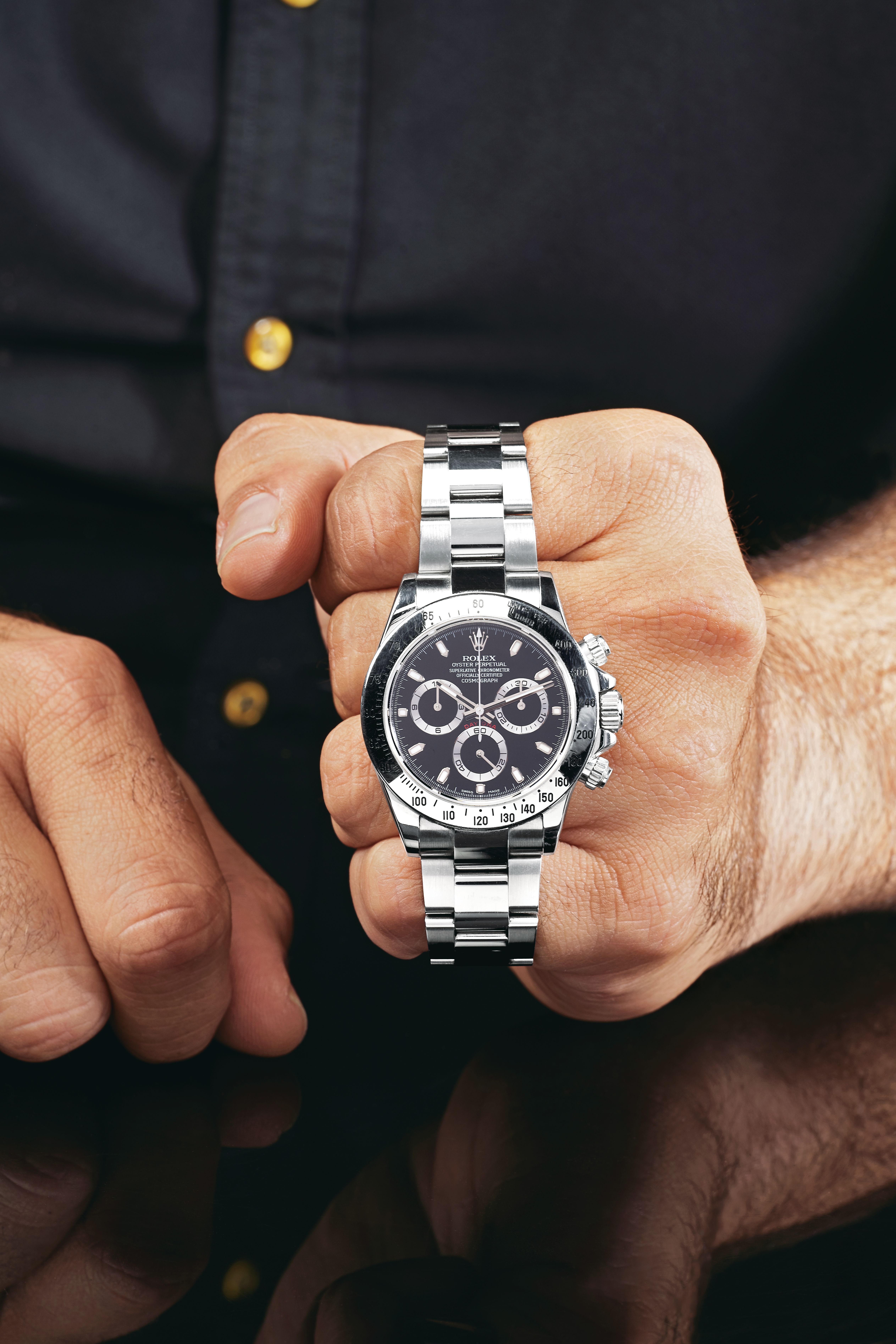 WTI: You've spoken about straps and using them to give a personal touch to your timepieces. Could you elaborate on that?
JR: I feel the strap makes the watch as much as the dial does. So that's something I take very seriously. Even before buying the watch I think about what kind of strap would look best on it. What would suit the design language of the watch, the period, the era, the texture of the strap, etc, then I would make my decision of buying the watch or choosing the strap.
WTI: What have your learnings been about buying and wearing watches?
JR: Caution. A lot of collectors often buy impulsively, and then there is something called 'buyer's remorse'. So think it through, do your research. See how the watch fits in your collection, take your time. If the seller is agreeable, spend some time with the watch at the showroom. Impulsivity is something that makes or breaks your purse. Condition and authenticity is vital. And buy what you love.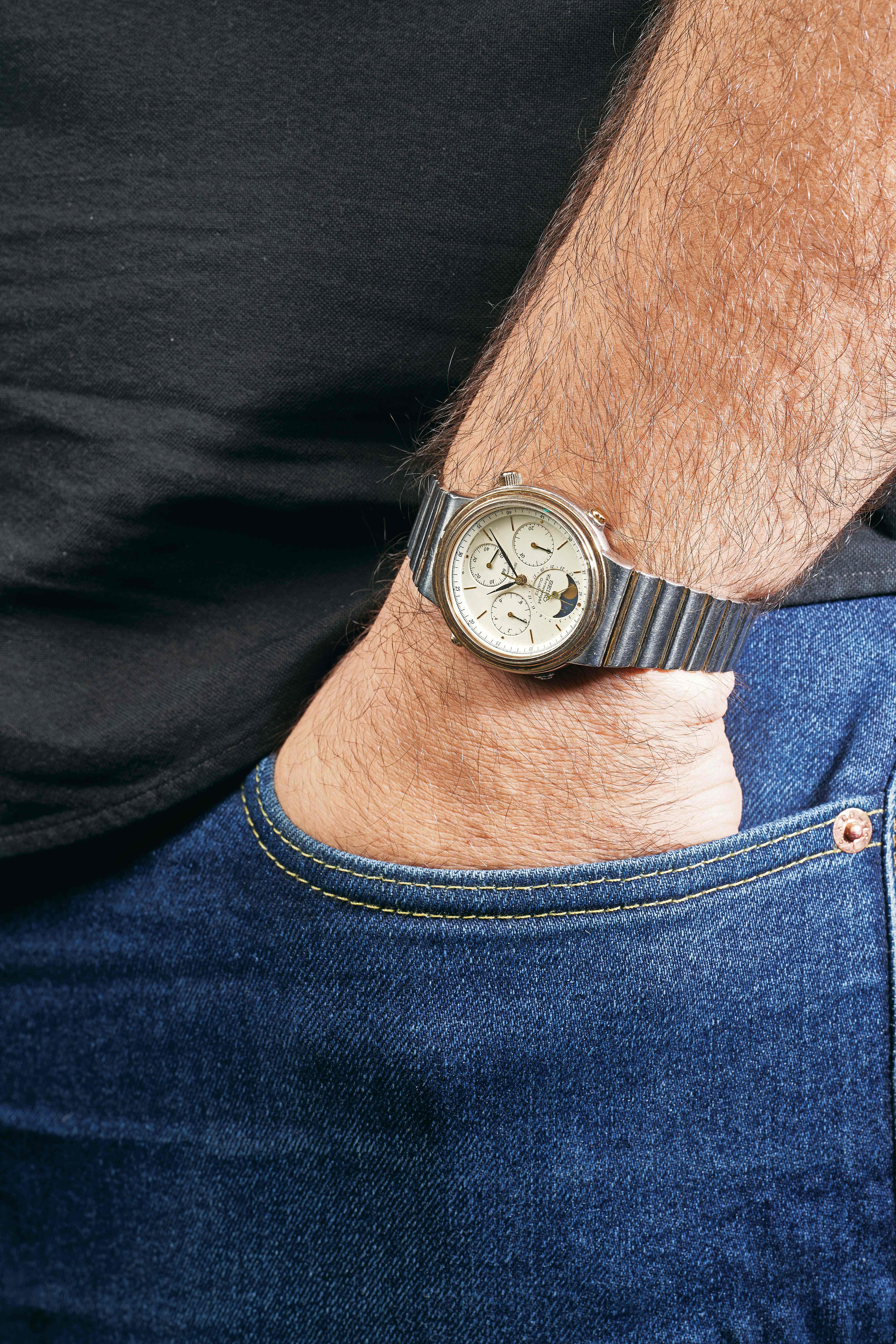 Personally, what I have learnt to love is a different case size. Once you wear a 40mm - 41mm for a longer period of time, and then you put on a 36, 37mm Patek Philippe for example, you really start to appreciate a good balance on size. That was when I really made a change, when I put on my Patek Philippe Annual Calendar. That was the moment I felt I had had enough of the chunky monkeys - the sweet spot was between a 36mm to 38mm.
WTI: A little bit about your grail watches and what you're looking to purchase next...
JR: A few Patek references, and independents like F.P. Journe and Philipe Dufour.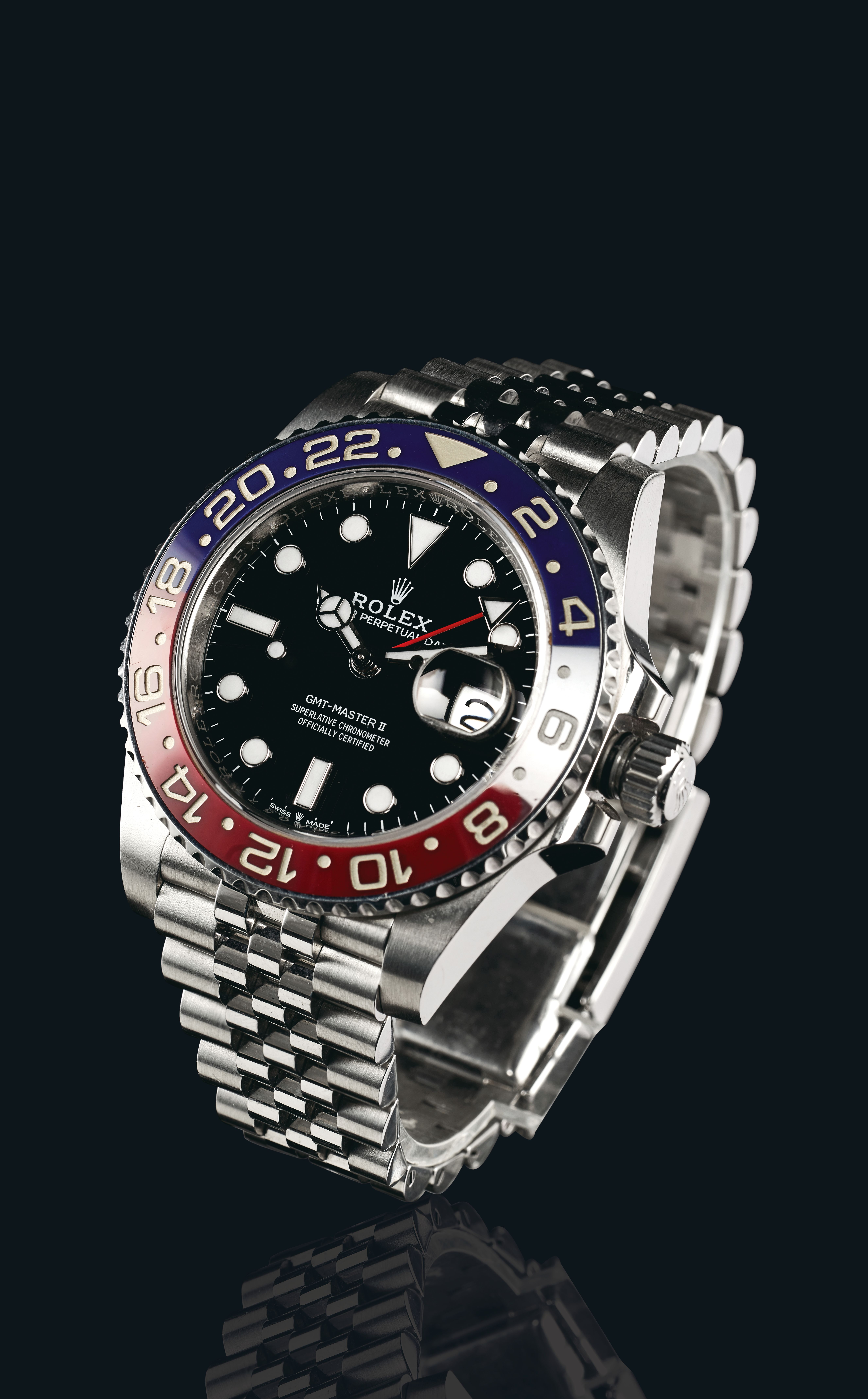 WTI: What are some of the brands you really look up to?
JR: Patek Philippe for continuing the legacy of watchmaking. They have seen the market and they have adapted to it in a very gradual way. A. Lange & Sohne for exceptional pieces. Then there are smaller brands - NOMOS is great. They have really integrated their in-house movements, and have great design, great finishing, but also show restraint. F.P. Journe is the greatest watchmaker of the last decade. In terms of design, MB&F has done exceptionally well, breaking the glass ceiling on watch design. Greubel Forsey is also on their way.
Also Read | The chronographs of watch collector Fred Mandelbaum
WTI: What do watches mean to you?
JR: My journey started with a watch that was handed down to me. It's a memory, a story. Then the journey commences when you find your own love for the design, the history, and for your individuality to express that. Towards the end, it goes back to the beginning, where you will hand it down to someone else.
Images: Courtesy AstaGuru