Audacious designs, transformative micro mechanics and untrammelled imagination – these are guiding principles of the Maximilian Büsser & Friends collective. Keeping this aesthetic in mind, MB&F launched itself into creating and launching the widely popular Horological Machines. From the Horological Machines N°1 and N°2 which set the pathway to creative expression to the release of the HM1, HM2 and finally HM3. All of these made a place in our heart and has been ruling our wrists since.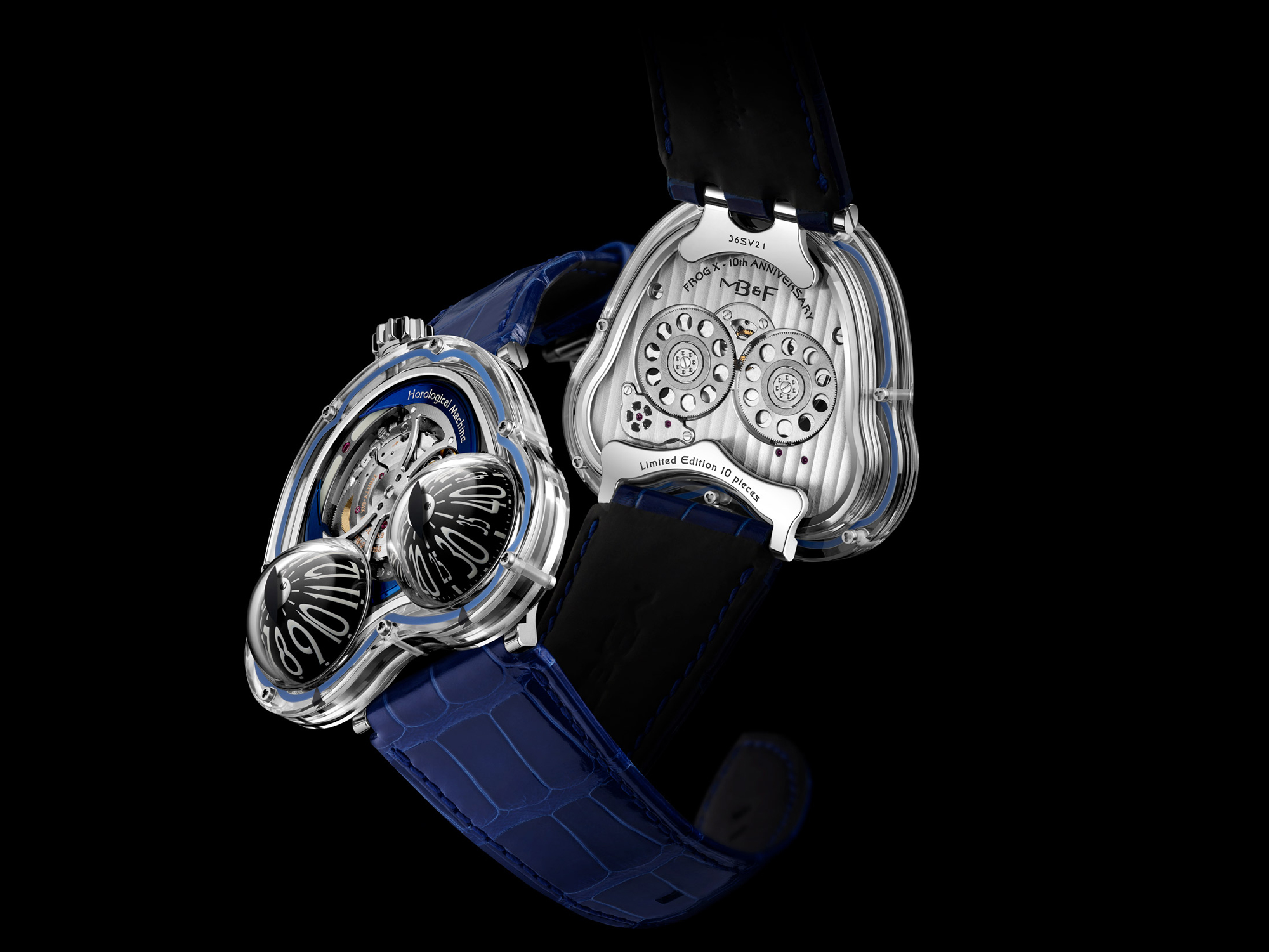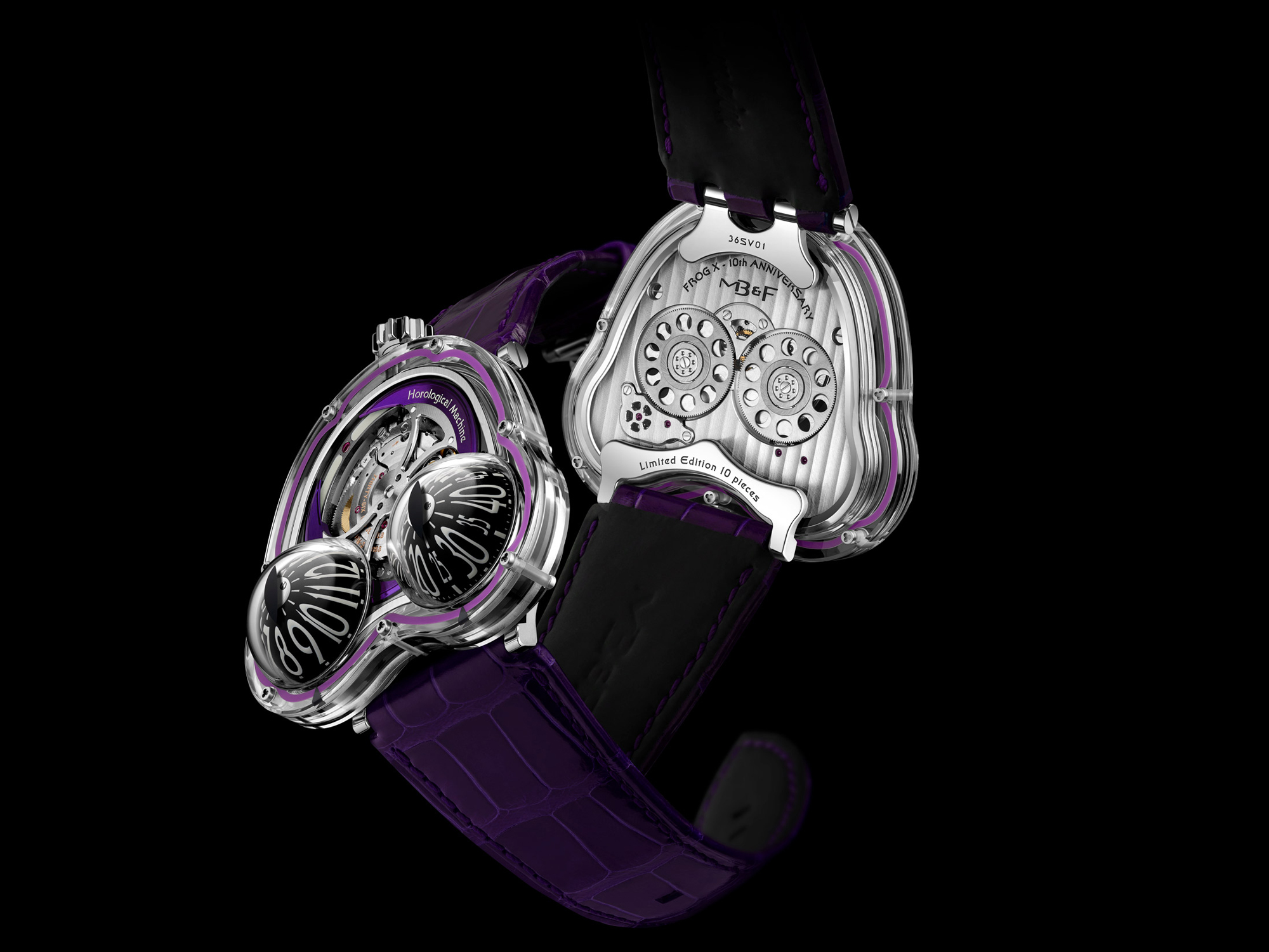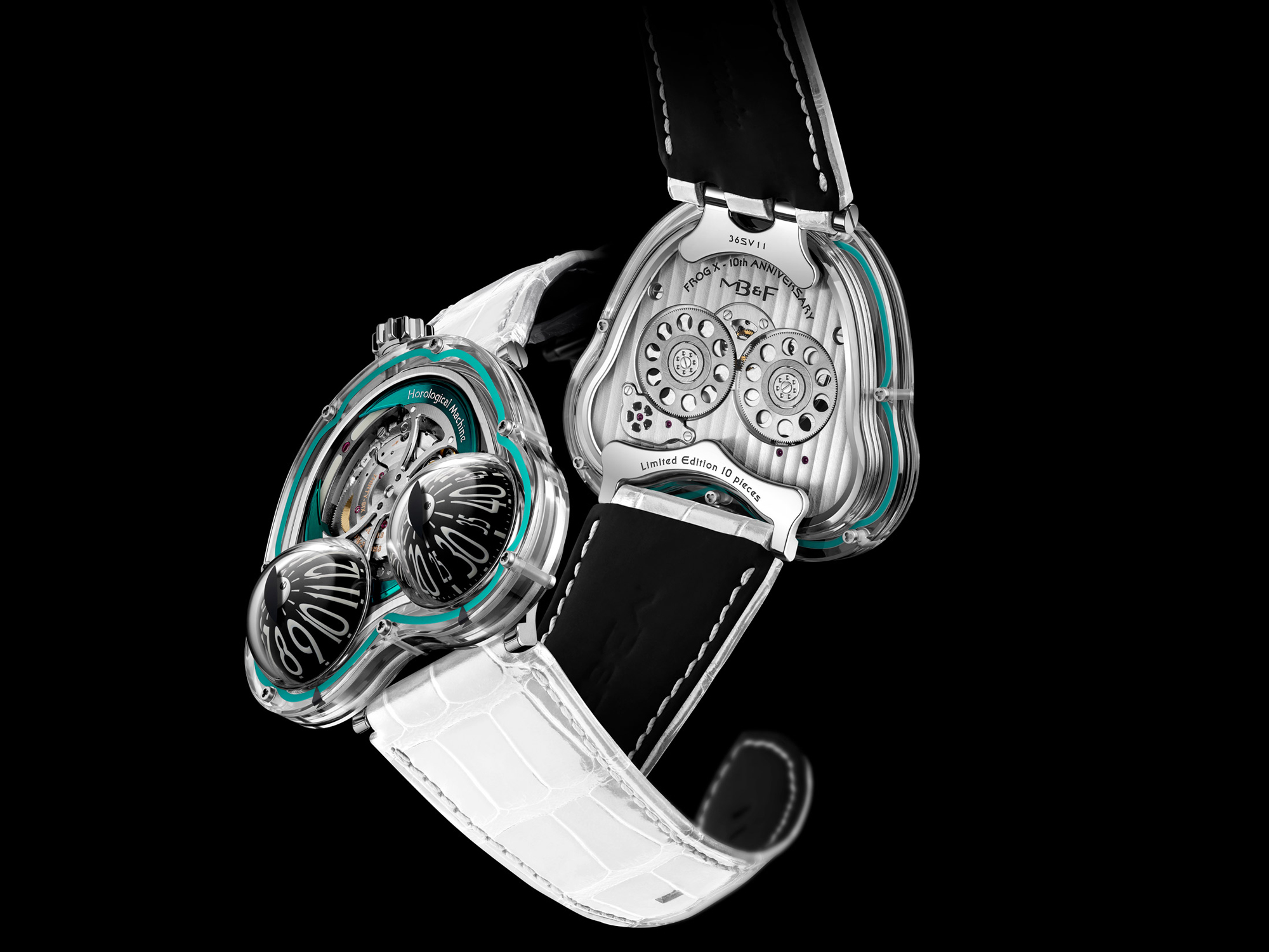 Keeping this tradition alive, 10 years ago MB&F released the HM3 Frog – a timepiece that proved the brand's versatility with the presence of two globular "eyes" that rotated to showcase the hours and minutes. Offering a mighty presence on the wrist, the 2010 MB&F HM3 Frog was a marvel in its own right. Honouring this particular timepiece and celebrating its 10th anniversary is the 2020 Horological Machine N°3 "FrogX". This is the first time that the HM3 engine is showcased in all its glory. It features two paper-thin domes that indicate the hours and minutes which rotate under markers to give the impression of a frog's pupils.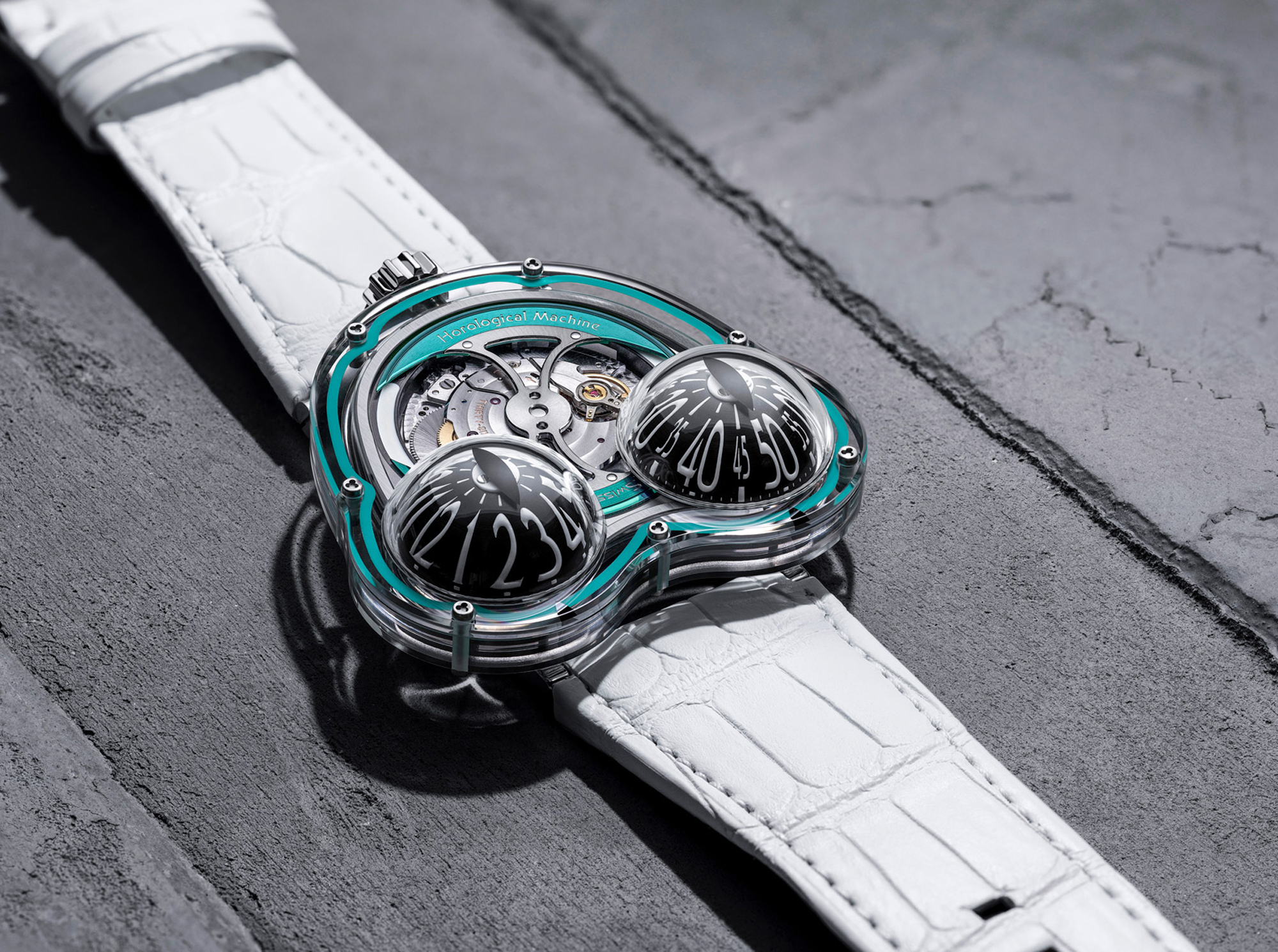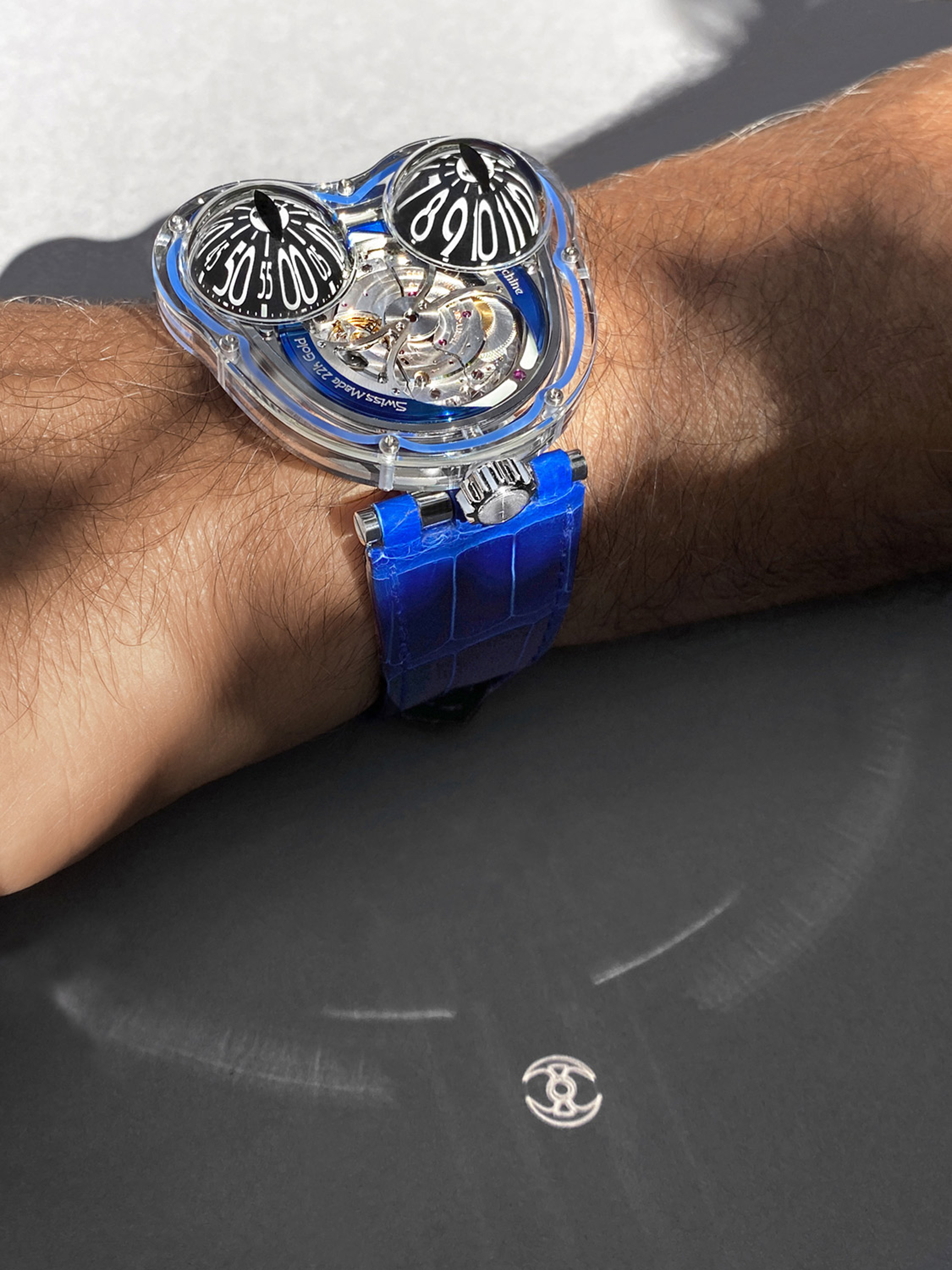 For the purpose of winding and setting the crown if you are expecting to see the usual battle-axe insignia, then you are in for some surprise! The new HM3 FrogX features a hidden call sign that can be seen with just the right angle and reflection of light. How? This has been created by sculpting the metal crown at microscopic levels to allow it to reflect light in highly specific ways. This is the key to unlocking the MB&F battle-axe.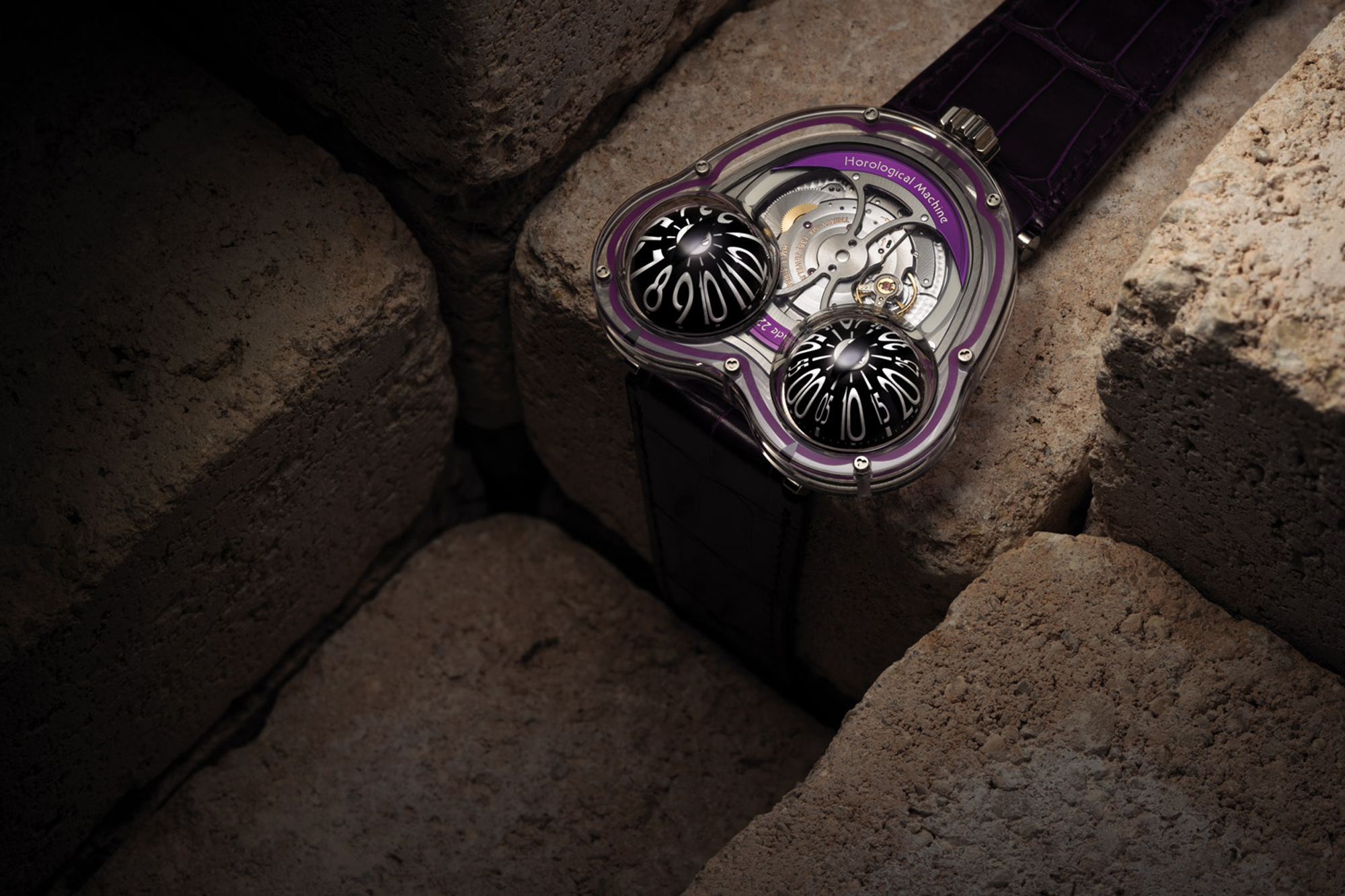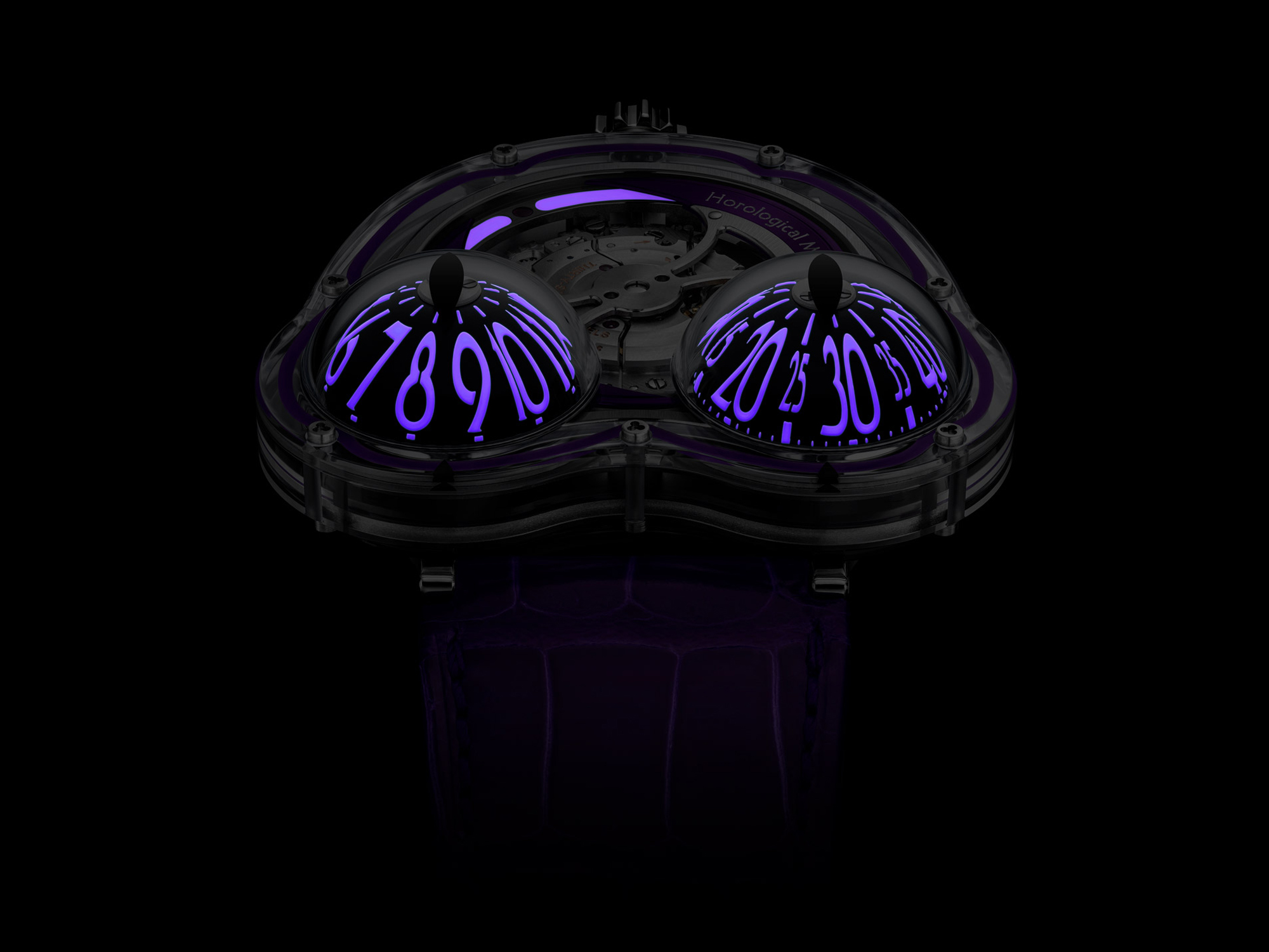 The HM3 FrogX 10th anniversary limited editions are available in three versions of 10 pieces each with blue, purple or turquoise rotors and matching colours of Super- LumiNova and case gaskets.