Having moved away from day-to-day responsibilities, Jean-Claude Biver has dedicated himself to transferring his immense insight and knowledge to the younger generation
Thinking out of the box' is not just an expression for Jean- Claude Biver. It is a way of life. All you need is a minute with the man and you're hooked. Not merely to his vast knowledge of the watch industry or his immensely successful story. You are hooked to the charisma, his contagious passion for watches and the philosophy by which he lives his daily life. Despite reading hundreds of articles about him, until you meet the man, you have not fully experienced the impact a personality like him can have on you.
There is no question that the man is a legend. He has been instrumental in rebuilding Blancpain, and he breathed new life into brands like Omega and Hublot. Since the 1970s, when he worked as an apprentice at Audemars Piguet, to 2018, when he stepped down from the daily operational responsibility as president of the LVMH Watches Division, Biver has been one of the most enduring horological heroes of the century. How? "I was never under the impression that I had ever reached the summit," he says. "I believe in the Tibetan saying 'If you feel like you have reached the summit of the mountain, then keep on climbing'. There is never a summit, therefore you must constant- ly climb. When you think you have reached the summit, you are already descending. You are going down. There is no peak in life. You must always keep growing and never believe you have reached the summit."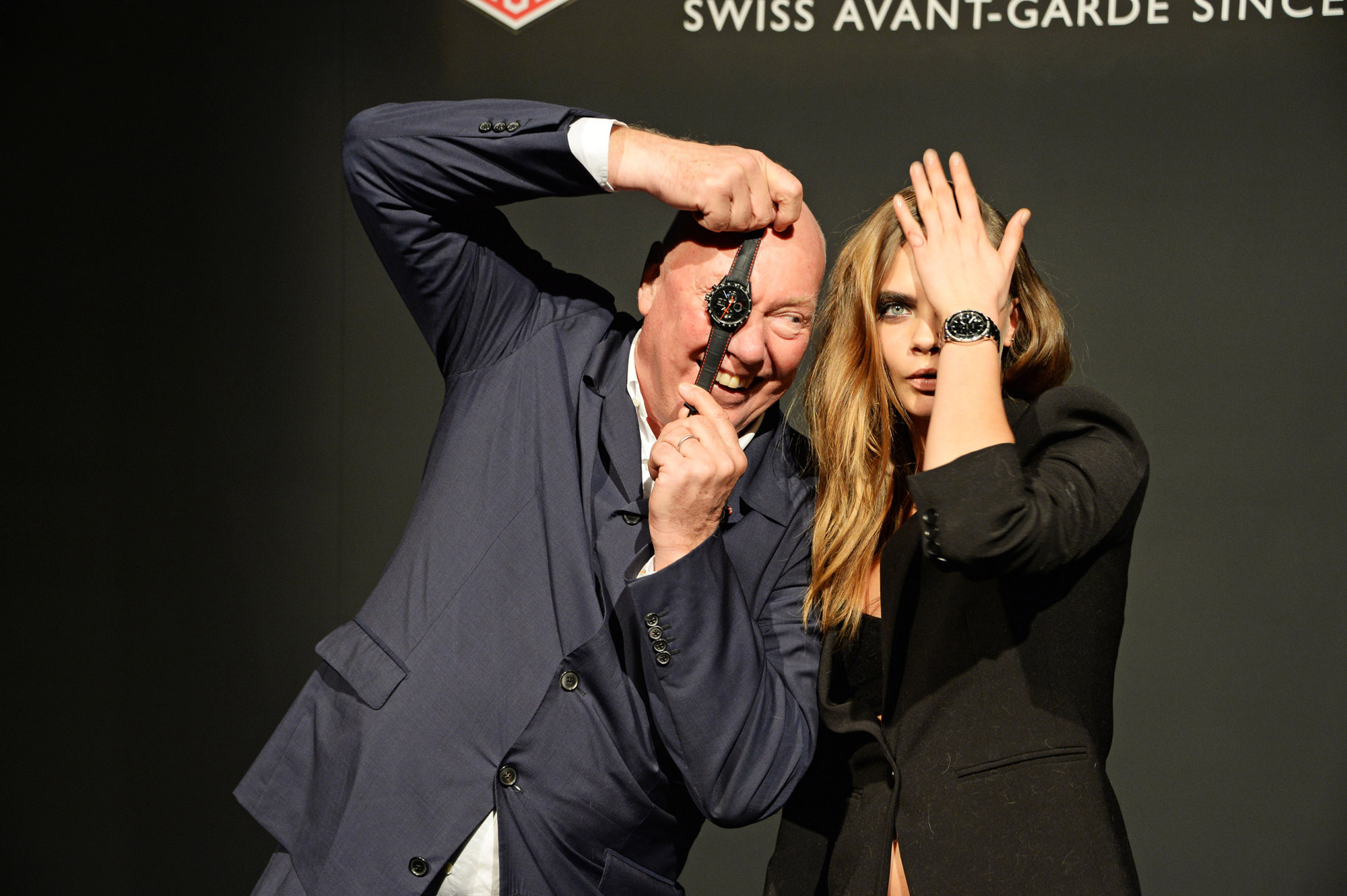 Image Courtesy: Getty Images
Whether it is his unfaltering positivity or unwavering commitment to improving the watch industry, Biver has been and still is instrumental to the industry. Among the numerous sessions I managed to cram into my schedule at the 2019 Dubai Watch Week, the balmy afternoon session at the Horology Fo- rum, where Biver took the stage, was the one that left a lasting impact. In a room that hummed with conservations between watch enthusiasts, industry stalwarts and the media, Biver's voice captured everyone's attention.
Thinking out of the box has led Biver to one success after another. When the traditional watch industry was threatened by the influx of quartz watches, Biver, with his friend Jacques Piguet, decided to invest in an old watch brand called Blancpain. With this decision, he promised to bring back mechanical watchmaking. How did he do that? He went to Baselworld and decided not to show any watches. It was a disruptive idea, but one that got everyone's attention. He then pushed the message: "Since 1735, there has never been a quartz Blancpain watch. And there never will be." While this "insane" marketing did not bring him the sales he wanted immediately, it got a lot of eyeballs on him and his brand. And that was all Biver wanted.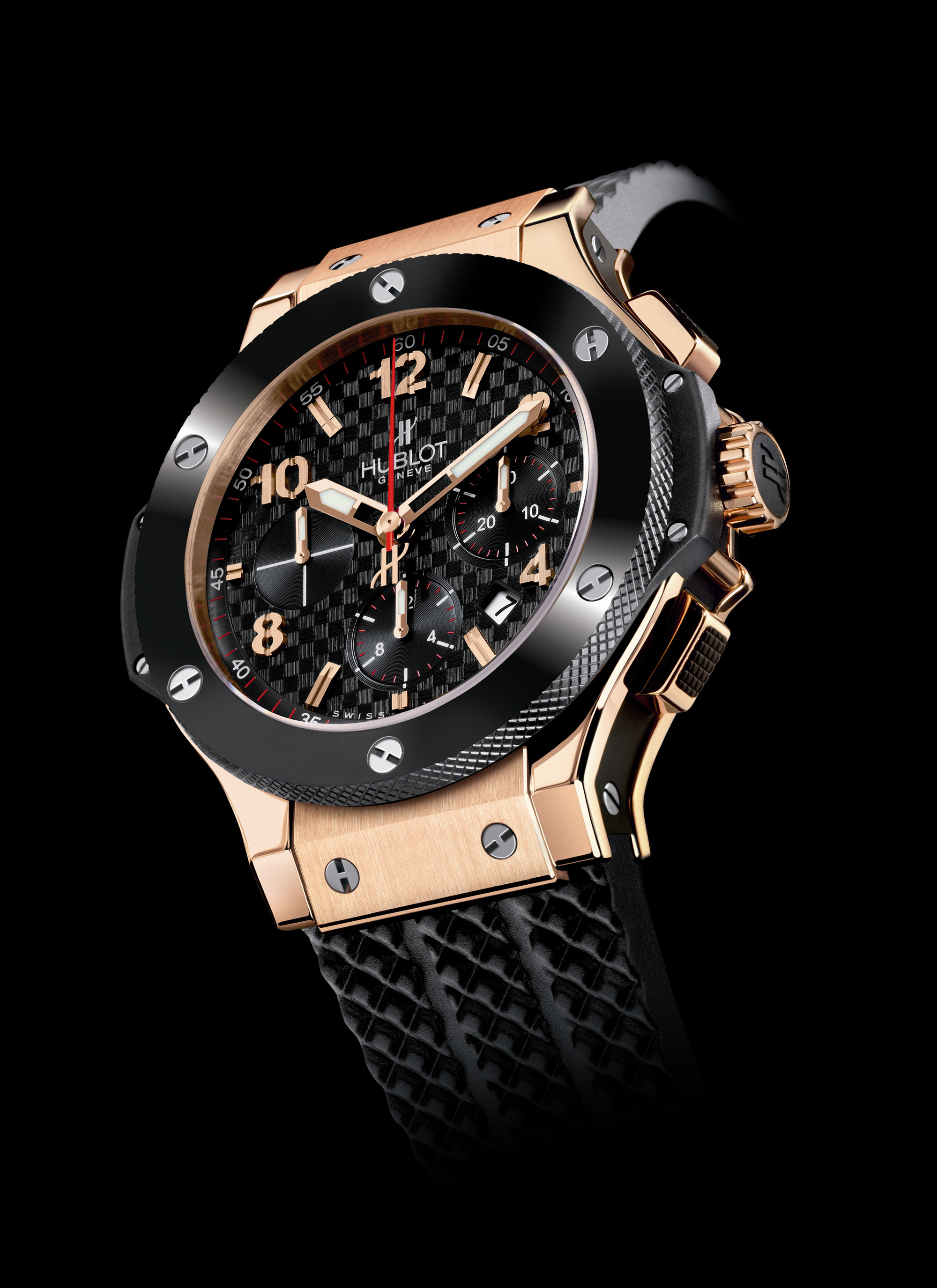 After the success of Blancpain and the failure of his marriage, Biver joined the board of directors of SMH (now Swatch Group) and concentrated on Omega, which was not doing well. It was here that Biver hatched the idea of getting ambassadors on board. That was how Cindy Crawford joined Omega in 1995. This partnership not only helped the brand gain momentum in the women's watches category, but it also blossomed into a wonderful relationship. She is still part of the family along with her supermodel daughter, Kaia Jordan Gerber.
Similarly, when the opportunity of collaborating with the Bond films cropped up, Biver put his far-fetched plan into action. Despite the franchise asking him to pay a nominal value to be the official supplier for 007, Biver said he was willing to pay a hefty amount, as long as his company was more involved with the association. With the release of GoldenEye in 1995, Omega made its official entry into the world of 007, and the partnership continues—the 25th Bond film, No Time To Die, is set to re- lease in April. This brash but brilliant idea became one of the most successful marketing campaigns for Omega.
After a brief hiatus due to health issues, Biver reentered the watch industry with a Big Bang (pun intended). "The most interesting, challenging, difficult and successful brand that I have worked on is the one that I have worked on last—Hublot," he says. "And thank God it was a success! If the last one had not been successful, then it would have been a problem for my ego. But I have this extraordinary privilege to say that my last one was Hublot and it was the best. It was the most rewarding, most successful and it was the place where I had the most pleasure and where I still have the most relations. I have Hublot in my blood, soul and heart."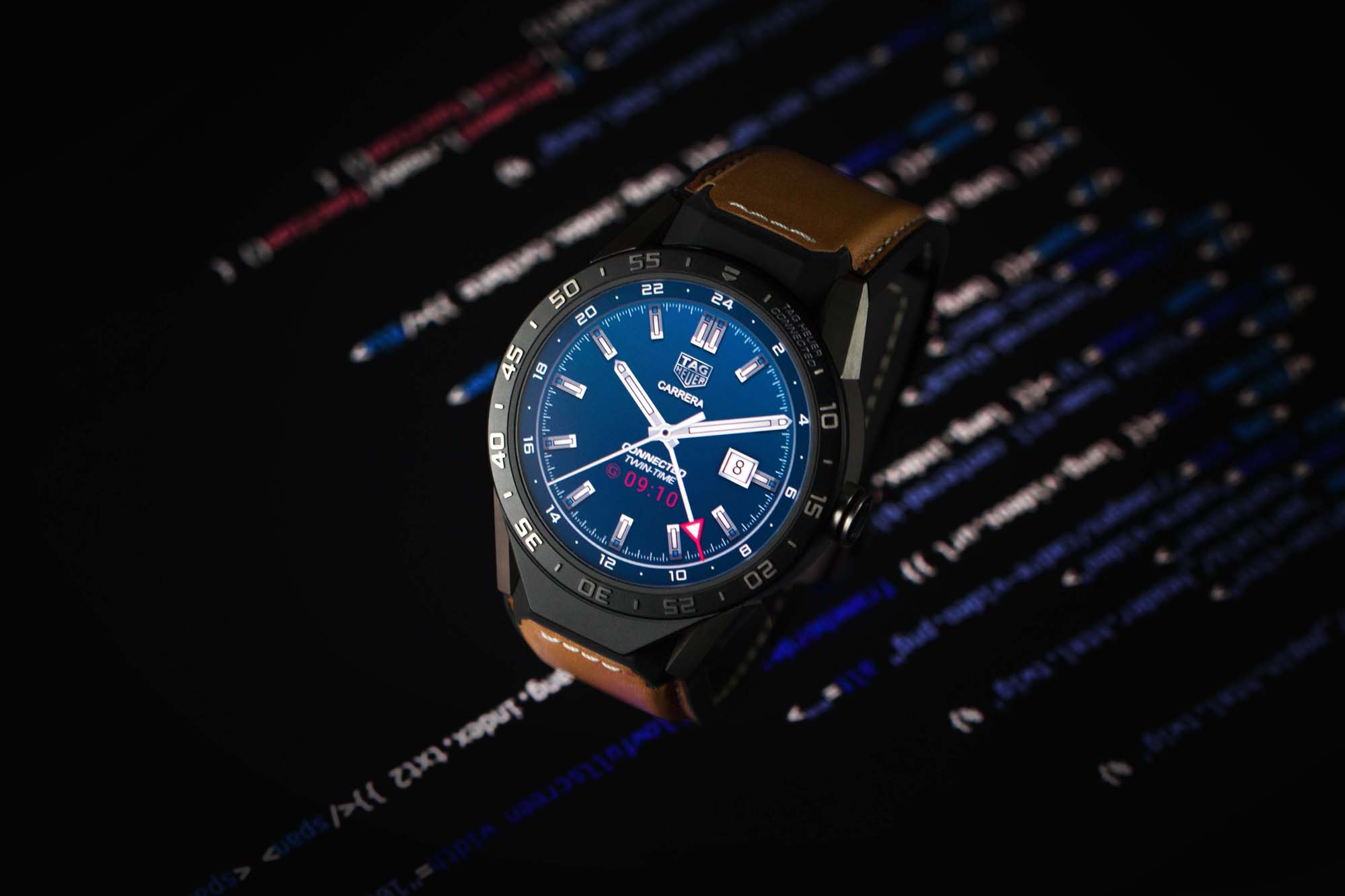 With Hublot, Biver took the 'disruption with a purpose' strategy to new levels. Apart from focusing on Hublot's message of fusion, he also initiated massive collaborations with street artists. "I think the best marketing strategy at Hublot was to go down to the street," he says. "As we noticed that the street was giving birth to trends, we realised that we must now decide to bring luxury to the streets. It was not a natural thing to do, but I was determined. This gave us huge awareness among people who could not buy—the young audience. I believed that if the young are dreaming for what they cannot buy, the dream stays. And one day when they can buy, they buy."
""THE MOST INTERESTING, CHALLENGING, AND SUCCESSFUL BRAND THAT I HAVE WORKED ON IS THE ONE THAT I HAVE WORKED ON LAST—HUBLOT. THANK GOD IT WAS A SUCCESS!" "
This strategy not only helped Hublot become a mainstream luxury watch brand among the youth, but also opened its door to traditional watch buyers. "When the dreams of young people includes this car or that watch, what do you think the older generation will buy? Will they buy watches for the old or will they buy watches for the young? They will buy watches for the young," he says. "Why? Because they are already old, why would they want to be connected to their old age when they can be connected to something young. Old plus old is extinct. They are old, they feel old, so they will say, 'Ah, if I dress like this, if I buy this car or that watch, it will make me apparently young.' So this strategy not only helped us recruit traditional people and the older generation, but also helped us plant the dream of owning a Hublot in the new generation."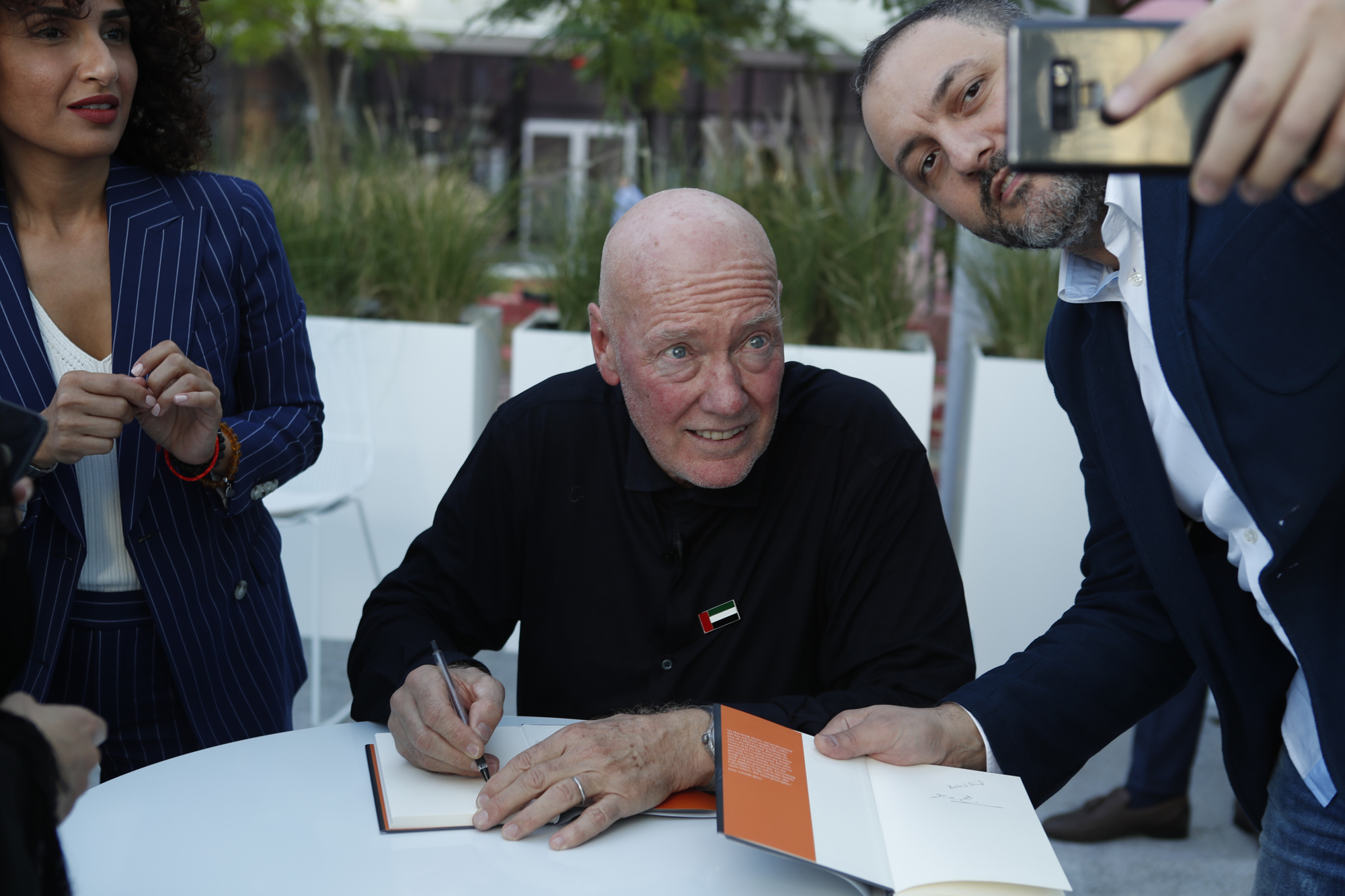 Biver has always been a long-term plan kind of guy. Whether with Blanc pain or Hublot, he has always concentrated on communicating with the customer of tomorrow. "Luxury brands today don't talk to the future," he says. "One should always cater to one's traditional customers, but also experiment with venturing out and concentrating on an audience who cannot buy 'now' but can buy tomorrow. That is something that the luxury brands do not like because they think money is wasted there. When Hublot invested in football, many said that the audience is massy. They said that this collaboration will not reach the right audience. We did not listen and we went ahead. The result? With football, Hublot reached the dreams of people and that is worth something. If you think the future is now, then you are wrong. An investment in the future cannot rely on the money that comes back, but only on the money that will come back. When? That is the trick. We must master the when. Is it coming back in five years or ten? And how is it coming back? Is it coming back louder or weaker. This is all dependent on the skills of the people who are handling marketing."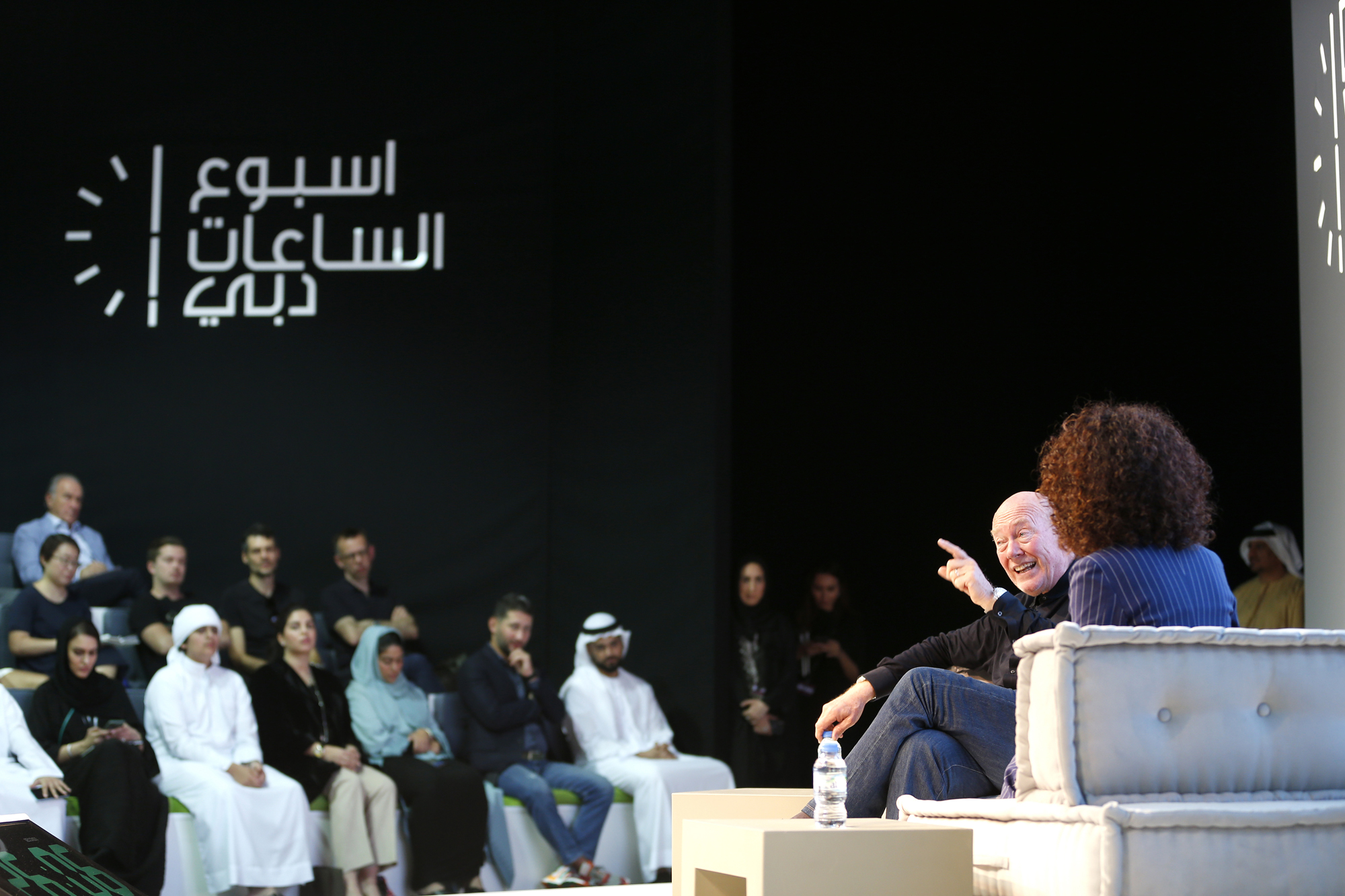 ""LUXURY BRANDS TODAY DON'T TALK TO THE FUTURE, ONE SHOULD ALWAYS CATER TO TRADITIONAL CUSTOMERS, BUT ALSO EXPERIMENT WITH AN AUDIENCE WHO CANNOT BUY 'NOW' BUT CAN BUY TOMORROW." "
Biver was also one of the first Swiss watch industry stalwarts to welcome the influx of smartwatches. Rather than fear- ing the age of technology, Biver saw it as something that would inspire youngsters to get into the habit of wearing a watch. He believed that while one may start his journey with a smartwatch, he or she will eventually want more and move into the luxury space. Having said that, he is still aware of the stiff competition the lower price segment of the Swiss watch industry is facing. "On the lower price segment, the game is different as you compete with connected watches. We do face tough competition from the Apple Watch because people say that, for 300 dollars, why should they buy a watch that only tells what time it is (with a battery) when an Apple watch can tell me so much more."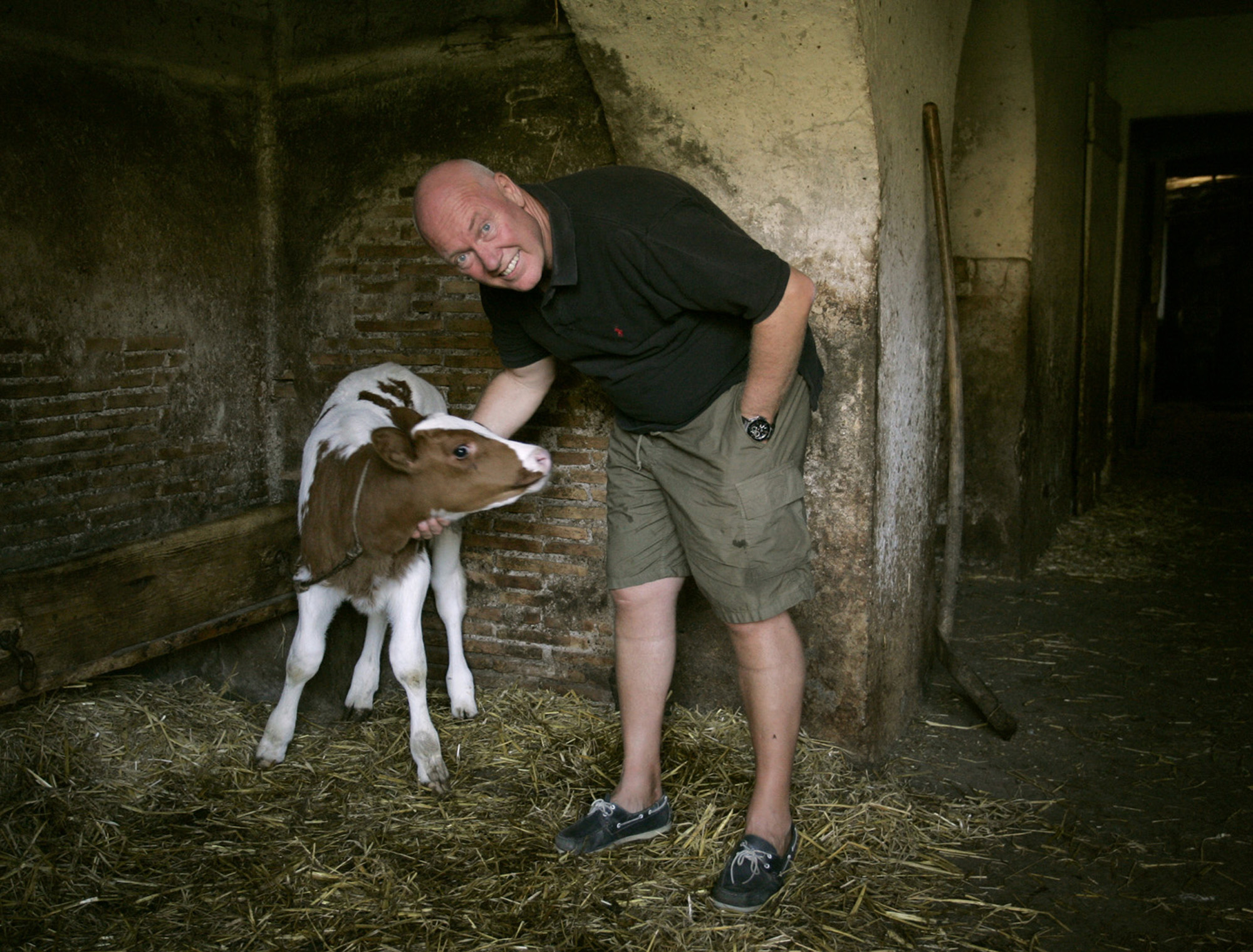 After stepping down from the day-to- day operational responsibility as president of the LVMH Watch Division, Biver has kept a low profile and is concentrating on getting his health back. But he is already working on a new plan. As a non-executive chairman of LVMH's watch division, Biver is dedicating himself to transferring his immense insight and knowledge to the younger generation.
This story first appeared on WatchTime India's January 2020 issue.