After the massive success of the 2nd digital edition of Watches & Wonders, we caught up with Sascha Moeri, CEO of Carl F. Bucherer to talk about the stand-out timepieces from Carl F. Bucherer's 2021 novelties, his overall evaluation of the 'digital' fair and the brand's upcoming plan for India.
Watches & Wonders is currently the biggest watch exhibition in the world. Stretching from Geneva to Shanghai, the fair brings together the leading names in watchmaking under one tent. The 2021 Watches and Wonders returned for its second digital edition and had almost 40 brands showcasing their timepieces through their digital platform, Carl F Bucherer included.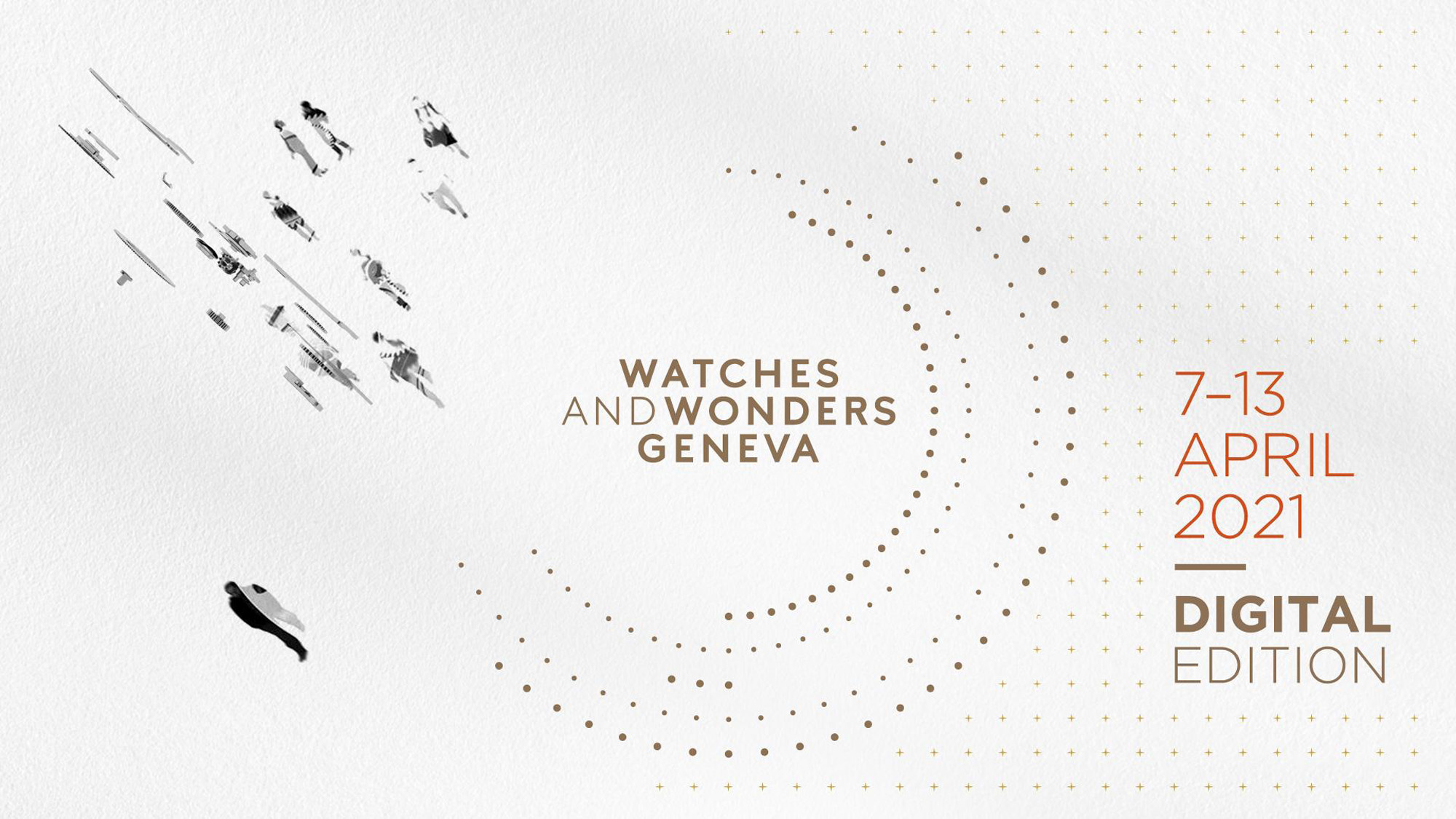 The week long digital exhibition included a number of visual presentations, panel discussions and virtual meetings with industry stalwarts. From the numerous watches unveiled at the fair, there were two timepieces from Carl F. Bucherer that blew me away; the elegant and complication-heavy Manero Minute Repeater Symphony and an environment-friendly Patravi ScubaTec Maldives. So we caught up with Sascha Moeri, CEO of Carl F. Bucherer to talk about the 2nd edition of the digital fair, the 2021 novelties and his plan for India.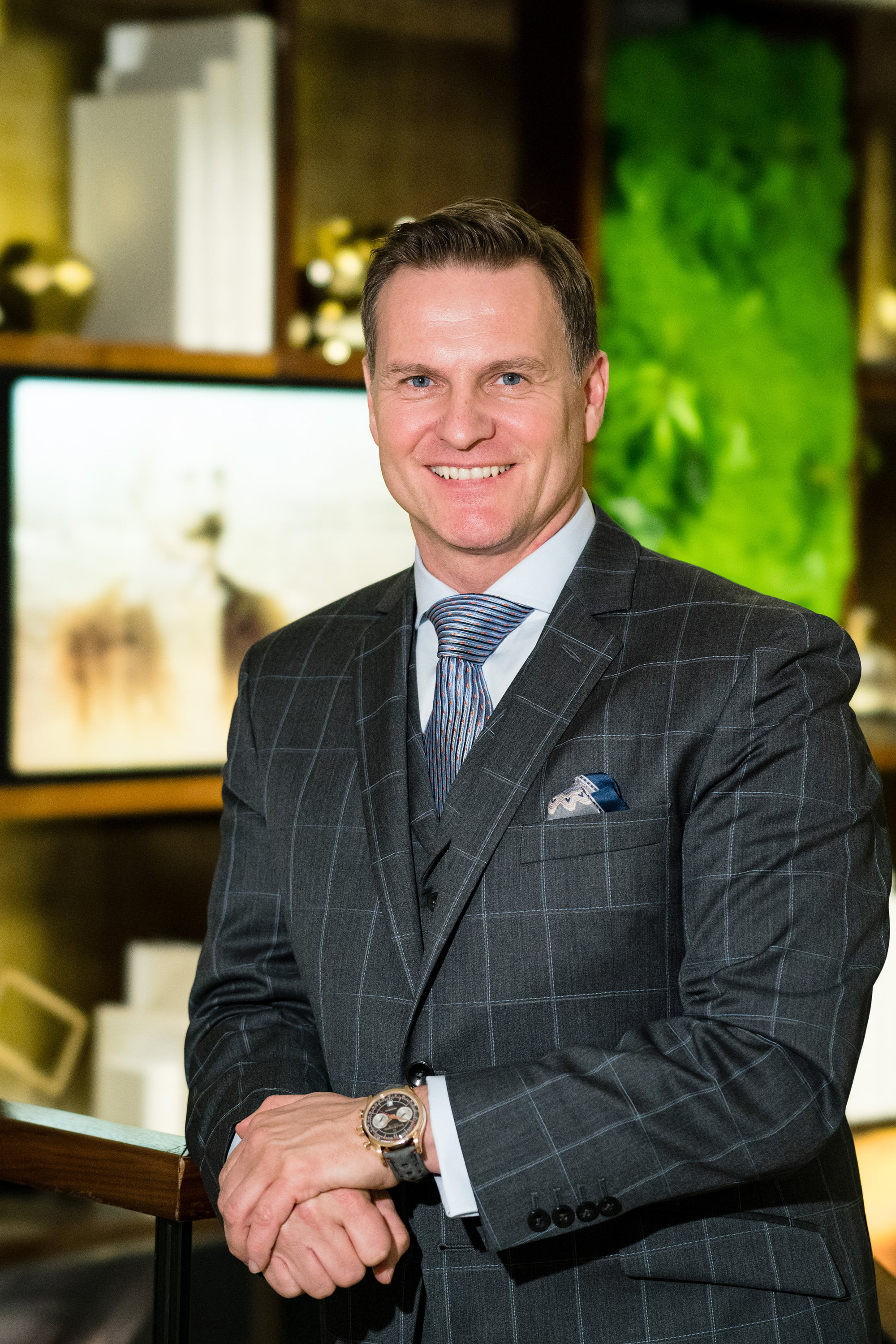 Excerpts below:
WTI: How was Watches & Wonders 2021 for CFB? How did it go?
SM: There are always different aspects. This time what was important for us was communication and sales. Watches & Wonders was a great way to communicate with media and with all our influencers at the same time. It was also kind of overwhelming because we had so many meetings and spoke to more than 400 journalists from different publications over the course of a few days. Despite that, we had a very positive response from the perspective of sharing information – they were particularly hungry for new brand details and products.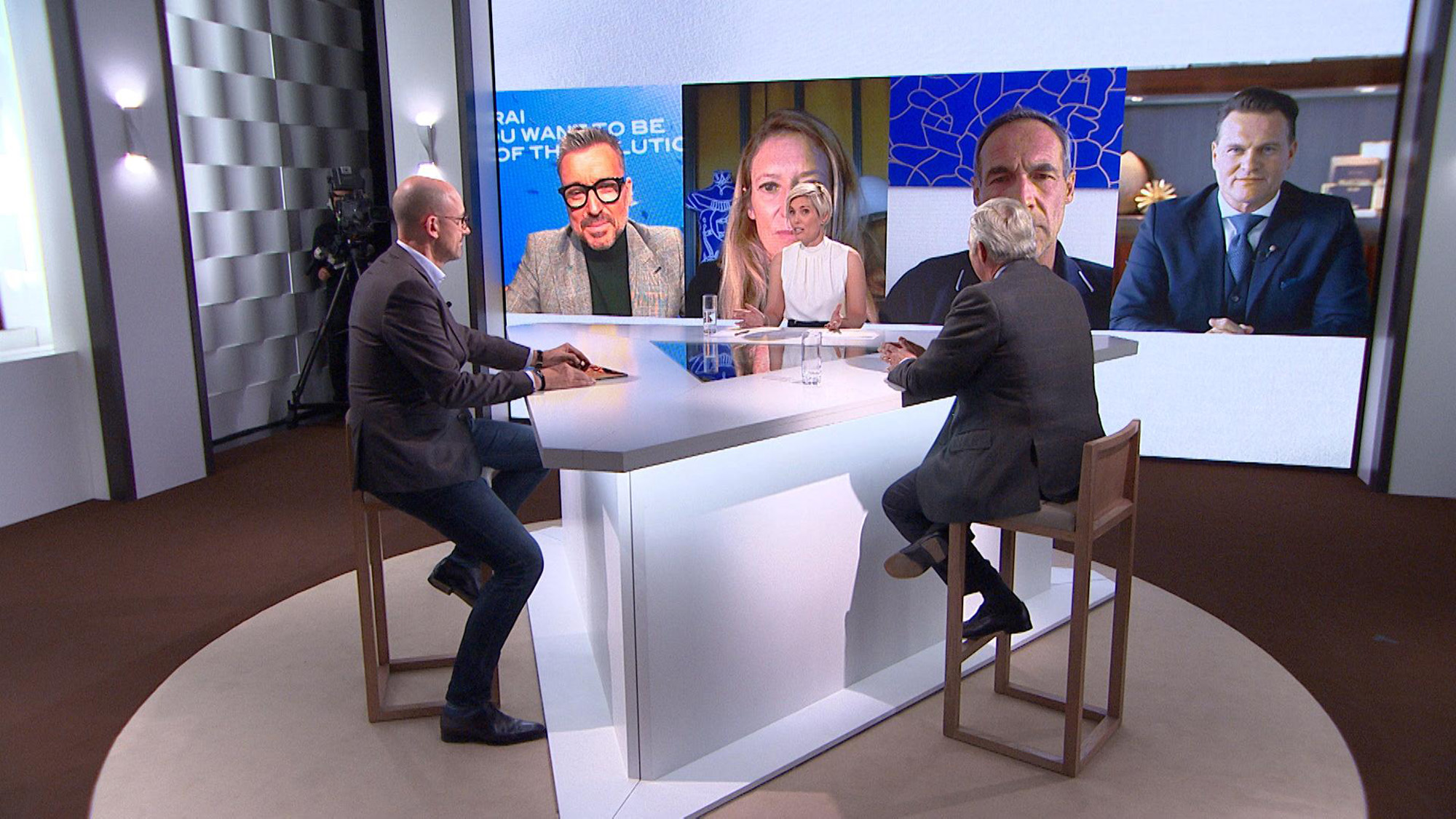 Another important aspect of the fair was the free flow of communication between the brands and their distribution partners and retailers. They were very happy to see our new products and to get an update on what was happening at Carl F. Bucherer. Certainly, our sales exceeded our expectations. I think it was also important for the whole industry to see what was going on with the many brands and their plans for the upcoming year.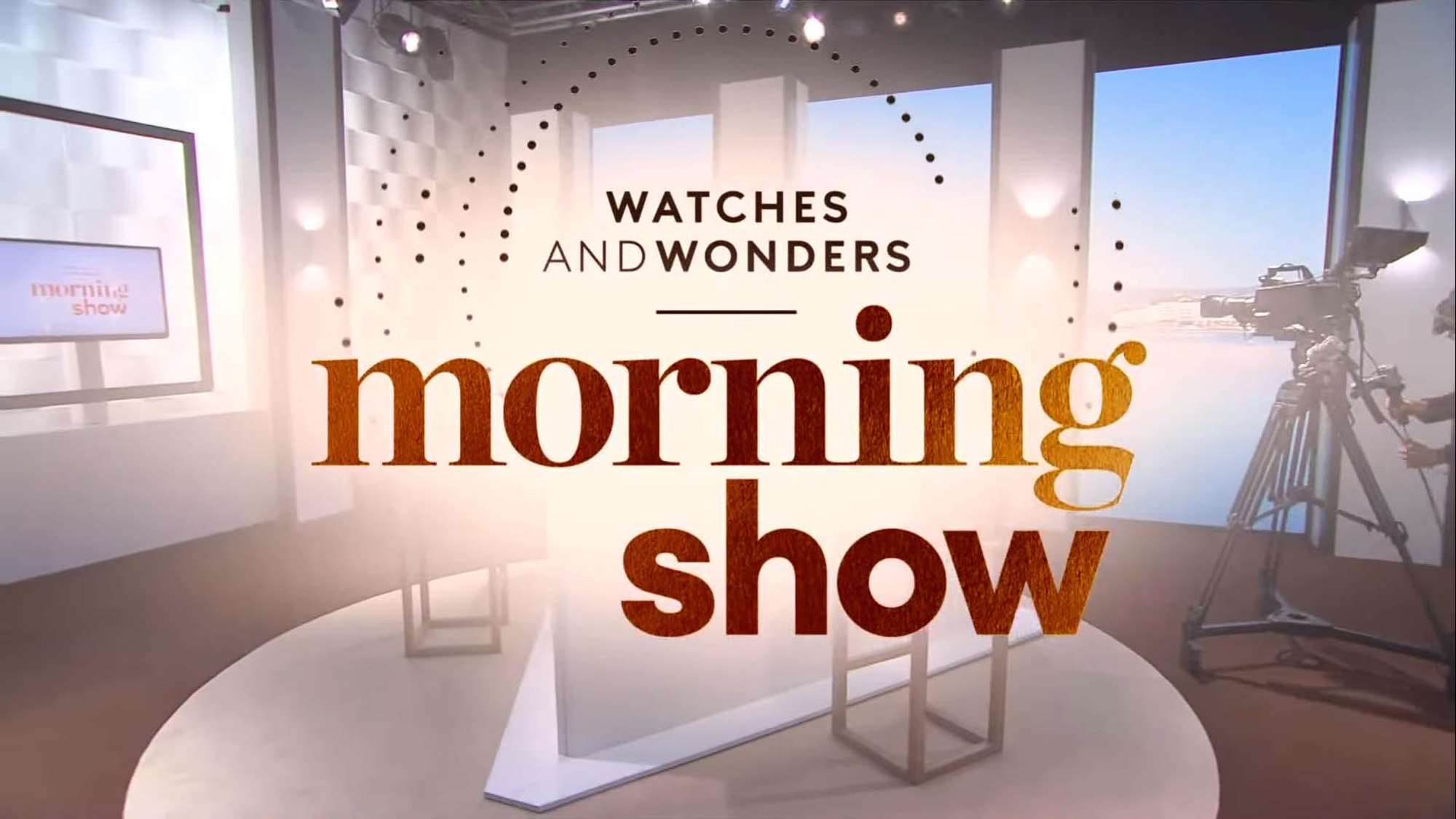 Having said that, on the negative side, I really missed the personal contact. After all these digital meetings, team calls and presentations – while I was very happy to do them – I still miss those face-to-face conversations because I like a real human connection. I like being around people, which helps to explain the products differently. So, in that respect, you cannot compare a digital meeting with the emotional aspect of a face-to-face interaction. As Joerg G. Bucherer says, "You cannot replace a handshake". While I certainly agree with the focus on digital avenues like e-commerce, etc., I also believe we need to have a strong physical presence.
In summary, it went very well and there was a great global brand resonance. And; it was an amazing way to get the Swiss watch industry together.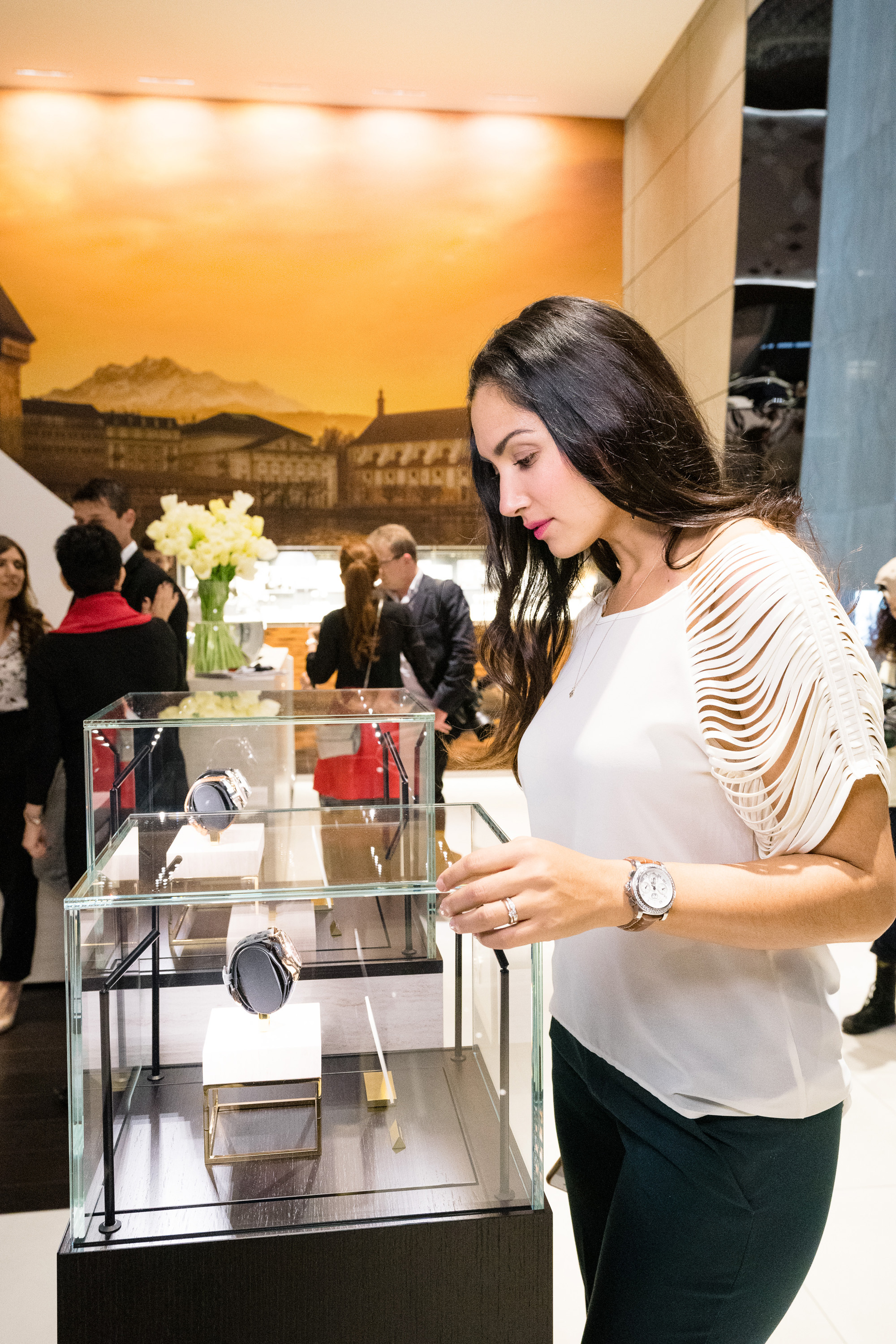 WTI: What were the biggest learnings from doing a digital show like this?
SM: There is always a considerable amount of learning at every fair, offline or online. Even with Baselworld, every year we always felt like there was room for improvement. We were able to make some strong new connections not only with the global media but with an international customer base and we also reinforced some professional friendships with people in our own industry. In terms of the fair, it went wonderfully well for Carl F. Bucherer and my team did a fantastic job, I am really proud of their commitment which turned into great success.
WTI: How has the brand adapted to the sudden shift to digital in terms of fairs, e-commerce and communication?
SM: At Carl F. Bucherer, we recognised the trend of digital communication quite early on and have been investing in various digital initiatives and new distribution channels. Alongside our strong traditional sales platforms, we have already been presenting and successfully selling our timepieces via our own digital boutiques on JD.com and T-Mall in China, and on the Bucherer and Tourneau e-commerce sites for a number of years.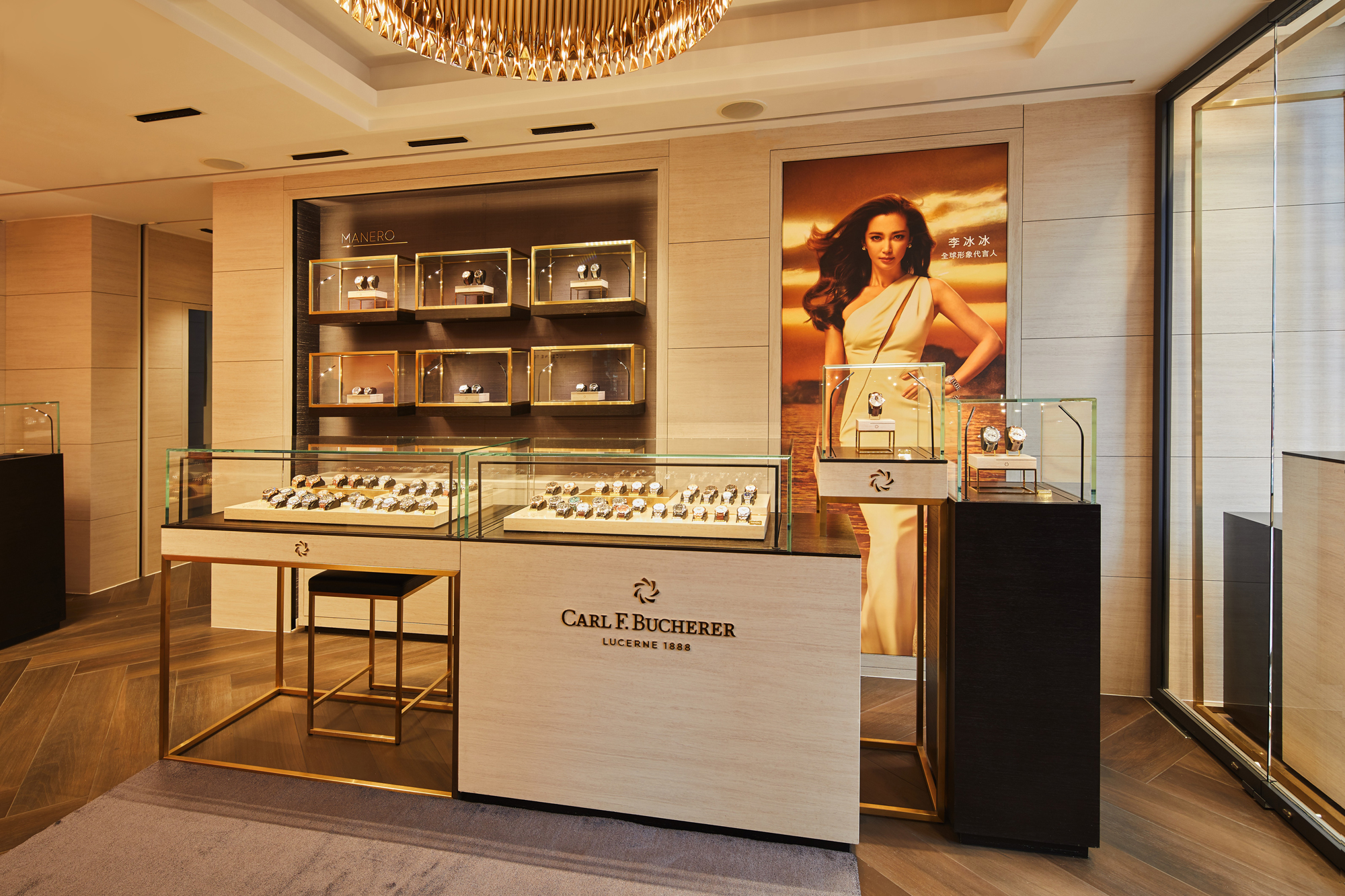 In India, we have been very lucky to be associated with Ethos Watch Boutiques, which has led to a very strong e-commerce presence. I think the biggest advantage for Carl F. Bucherer has been the fact that we have a huge and amazing retail network (best in class) with the Bucherer boutiques spread across the US and Europe. With such a strong offline presence, we have always had the bandwidth to focus more on the digital side of our business with e-commerce and digital communications.
When it comes to social media, I understand its potential. I have been active on Instagram since 2016 and it has worked out very well. I am engaging with our customers and consumers from whom I am also learning something every day. These conversations have also led to actual sales on a weekly basis.
WTI: In your keynote speech, you mentioned that the start of the partnership between Carl F. Bucherer Lucerne Festival Orchestra began when you just approached the Director via a phone call. What was the thought behind it? What made you pick up the phone and call?
SM: When it comes to the Carl F. Bucherer Manero Minute Repeater Symphony, it is a timepiece that has been planned for nearly five years. We had started with the Peripheral Winding System, the Tourbillon and now the Minute Repeater. With the latest timepiece, I knew that if we wanted to launch this product, it would have to be in partnership with something special to communicate why this piece is so dear to us at CFB. And as it is with all Minute Repeaters, it is all about how your ears hear the sound of time. That was really the key.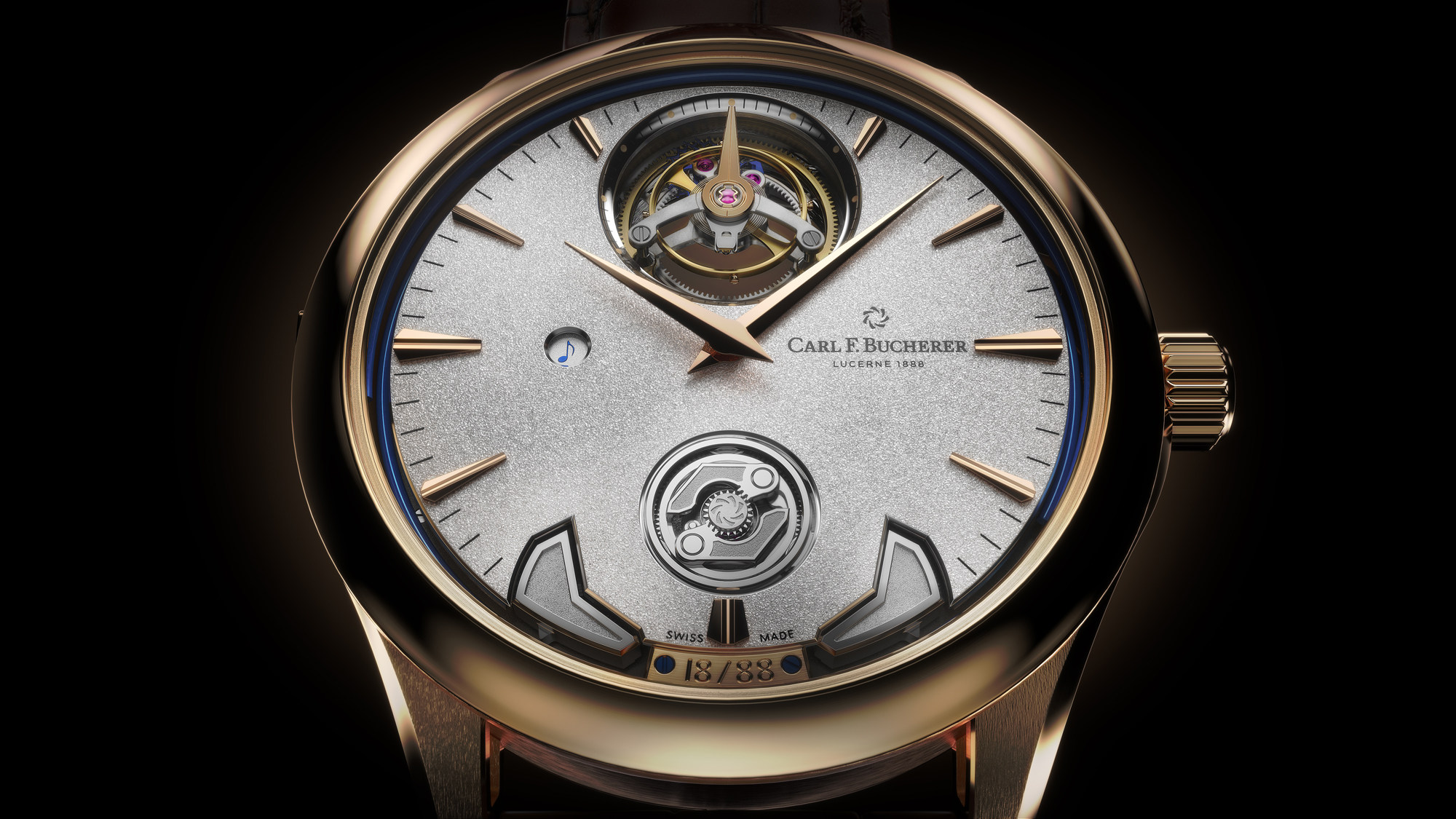 We worked on this timepiece with great commitment and invested a lot of time. It took us nine months to get the right tones. During this process, we thought, "Why not combine it with the Lucerne Festival Orchestra?" We have a lot in common. They are our neighbours, of course, and being based in Lucerne, we not only share Swissness but the same hometown. Like us they are an international brand. And of course, with the perfect fit between a minute repeater and an orchestra, it made perfect sense. We and they are happy with the collaboration. I can also say that this is just the beginning of many more partnerships and collaborations because we have a lot of ideas that we can explore.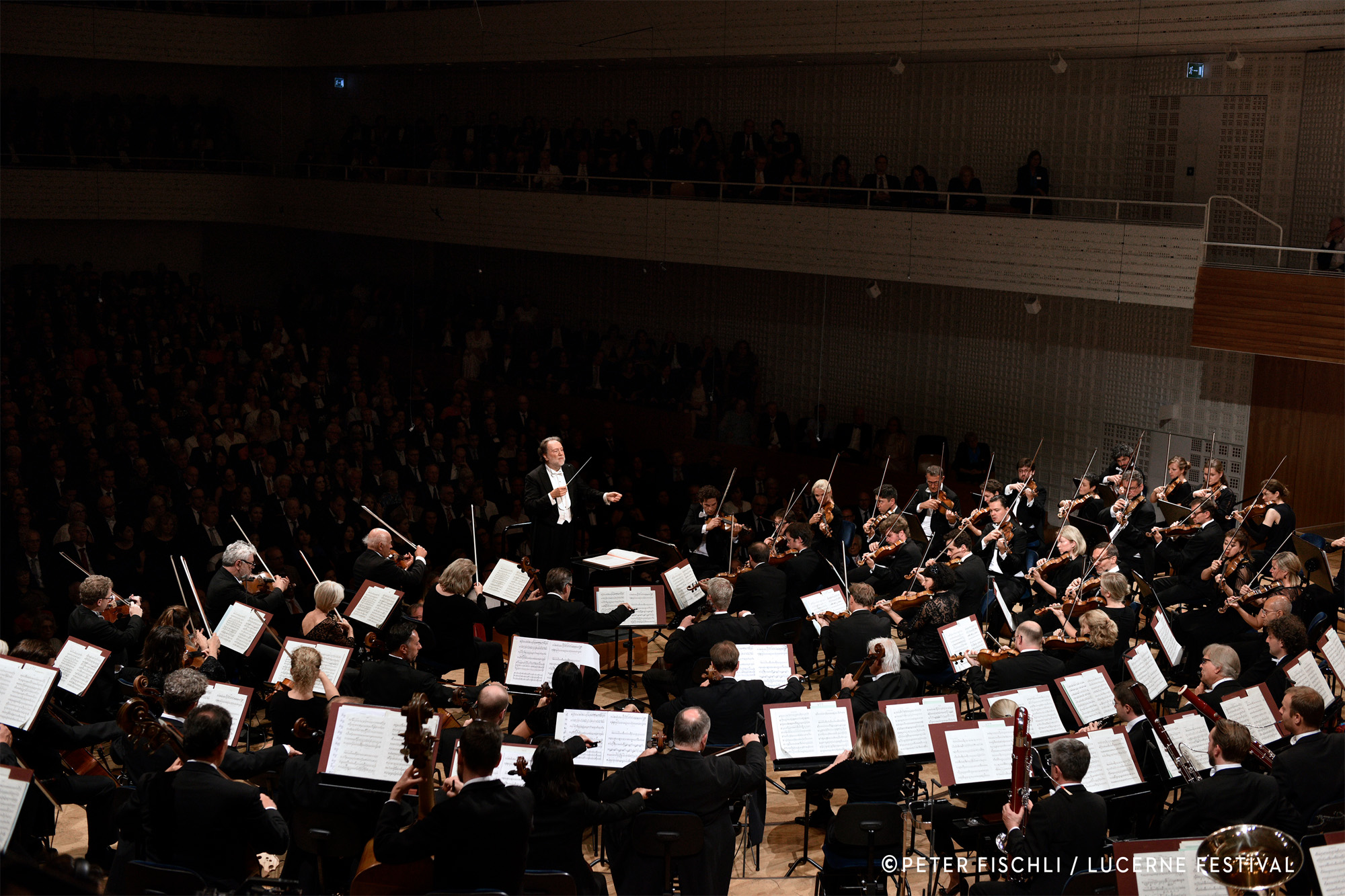 WTI: When you create a timepiece of this stature, who are you targeting?
SM: Since I became CEO of this company in 2010, I have always had a clear vision of where I wanted to go with the brand and the products it would offer. The Manero line is very clearly classical but the watches are also modern. It houses all the complications starting from the Big Date and Day-Date to Annual and Perpetual Calendars and then moving to tourbillons and now the Minute Repeater. Like our four different brand worlds – Maison & Heritage, Entertainment & Style, Sport & Adventure and Travel & Exploration – the Manero has its own character and style and offers a different world to the customers. I think that if our founder, Carl Friedrich Bucherer, could choose a piece today, he would wear the Manero Minute Repeater Symphony.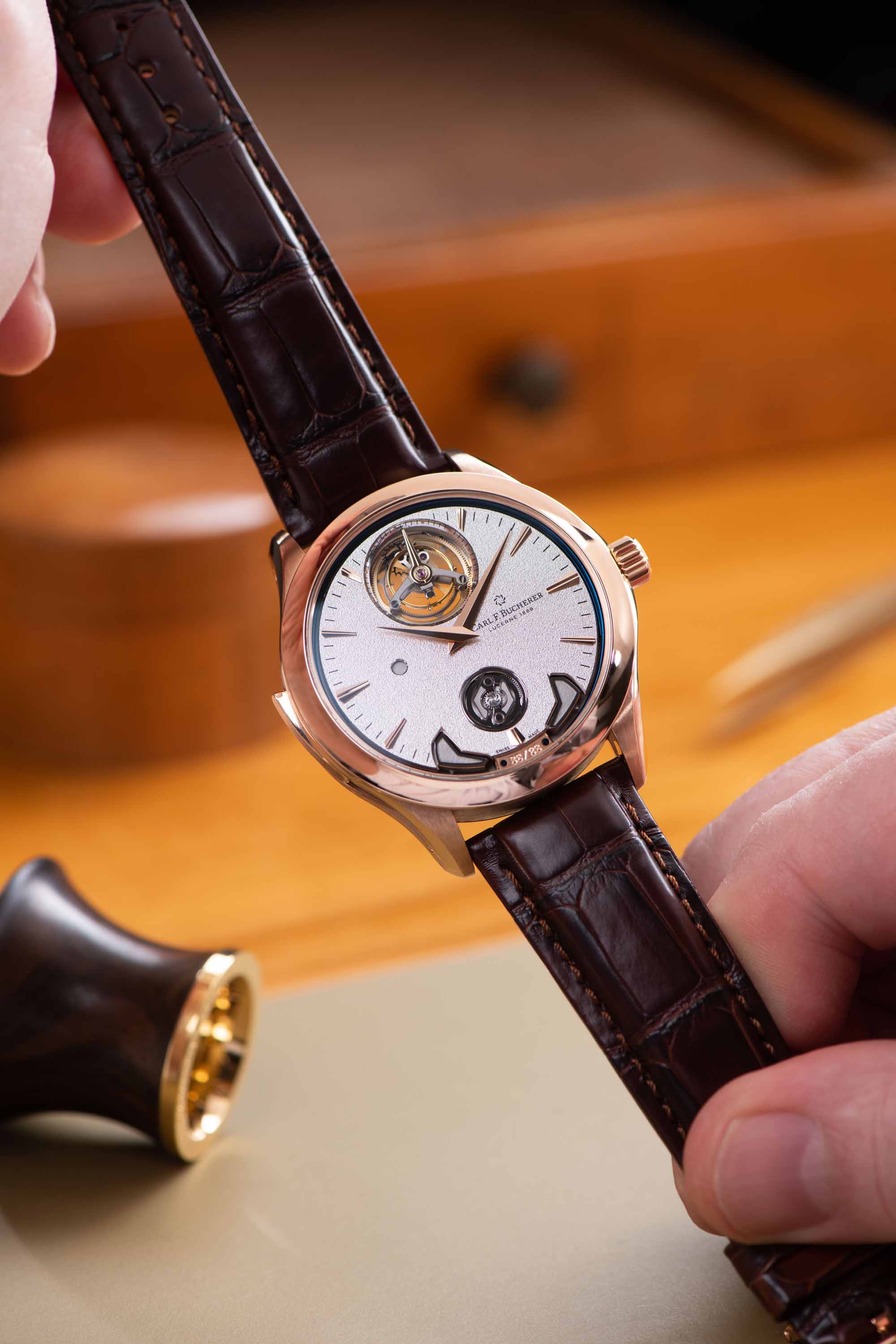 To the specific point of your question, customers for this watch are approached individually. We have a strong focus on customisation and there are a number of ways the Manero Minute Repeater Symphony can be made even more special for the members of our global customer base who want the ultimate personalised timepiece.
WTI: Talking about other collections; with the launch of the new Patravi ScubaTec Maldives, how do you think your partnership with the Manta Trust foundation has evolved? Where do you see it going in the future?
SM: In time, we have gotten to know each other very well. This has enabled us to help each other even more. We have been supporting the Manta Trust with special editions of our Patravi ScubaTec since many years and the ScubaTec Maldives was the fourth watch with a link to the organisation. It really has evolved: in the beginning, we fitted two mantas with sensors and analysed how they breathe, eat, and sleep, etc. Now we have a floating research vessel and a huge education program that focuses on the problems the manta rays face due to such challenges as over-fishing, pollution and the rising level of water temperature.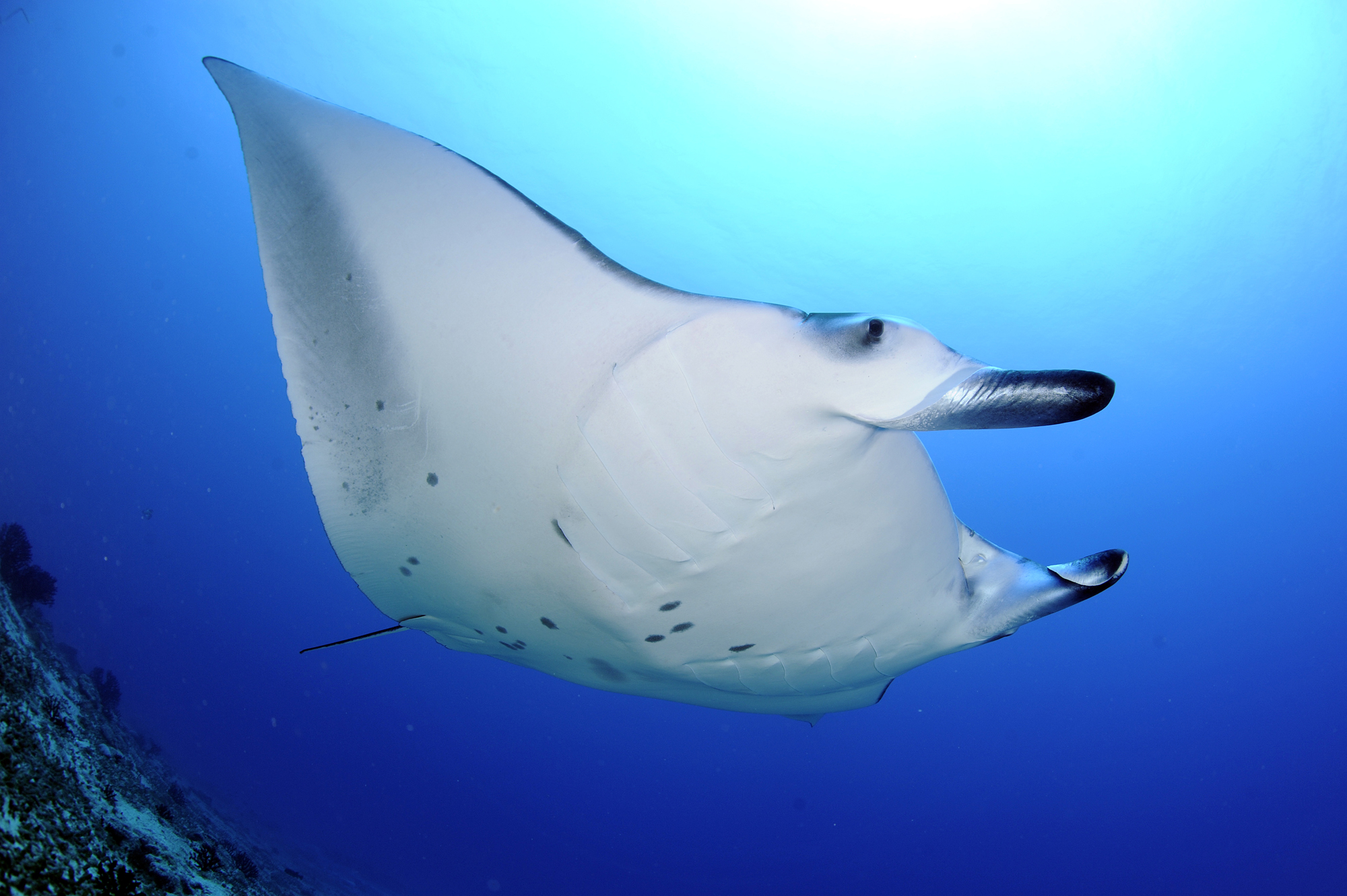 Our customers have told us that they are excited about the fact that they are supporting the Manta Trust when they buy these special edition ScubaTec watches. In the meantime, we have many ideas in the works that will continue to increase awareness. This project has really made me happy because it is a program that does not just donate funds, it is a real project with real results. It is incredibly fulfilling, and it makes us all very happy and proud at CFB.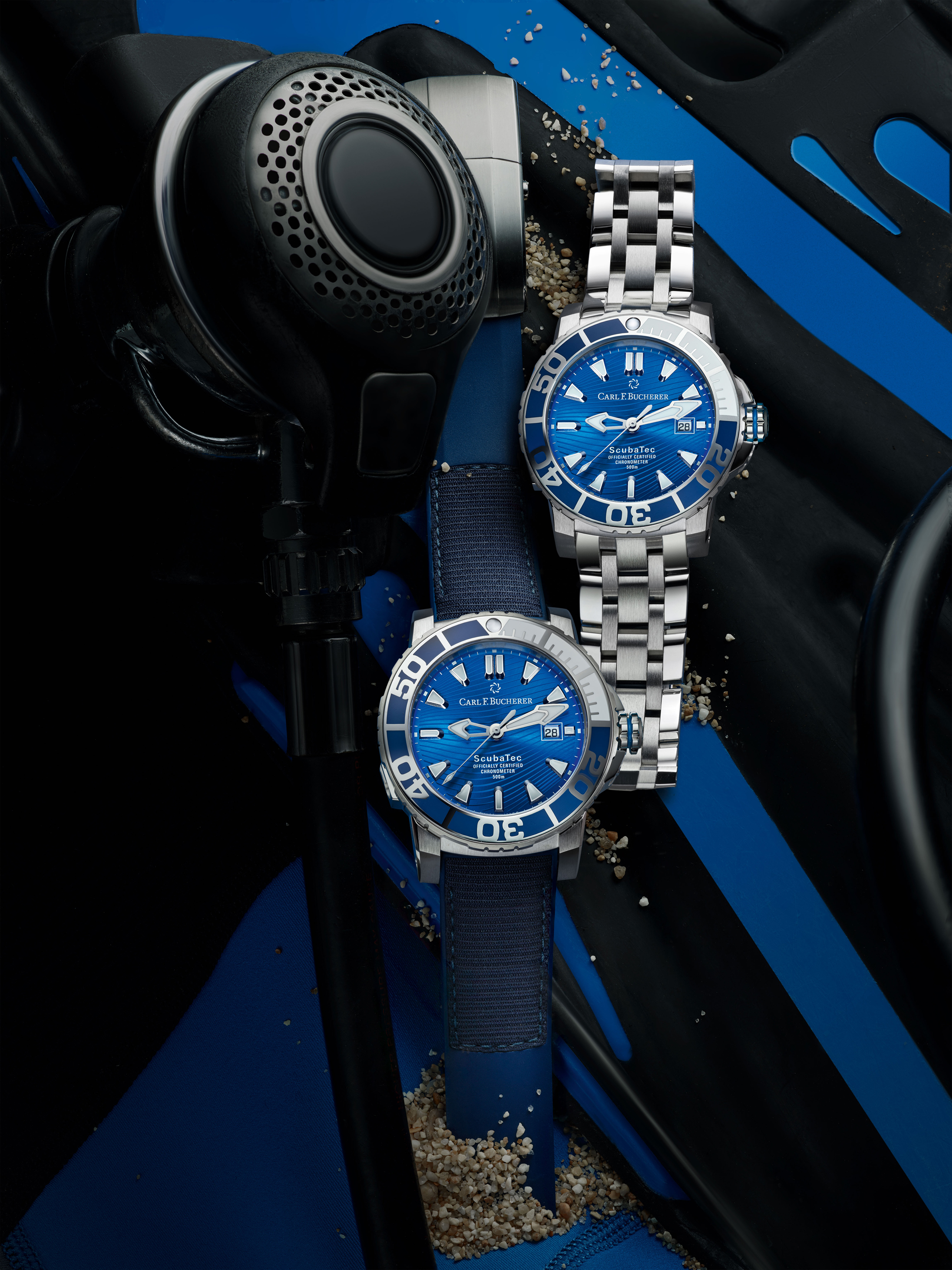 WTI: It is always difficult to unveil a new collection/family of watches as it involves an immense amount of education and awareness among the audience. Since the time you launched the rather recent Heritage collection in 2018 until 2021, how has the response been?
SM: The Heritage models have been a huge success as they were limited edition models, so they sold out very fast. There are different ideas behind the Heritage collection, but the two main ones really ensured the inception and success of the new collection. The first one is the idea behind the collection. It was developed to pay tribute to Bucherer's long watchmaking history. People were not aware of it because until 2001, the watches were sold only in Bucherer's own stores. We are talking about just the last 10-20 years that Bucherer made a great expansion. While they were making amazing timepieces during that time, they were mainly focused on Switzerland. With the Heritage models, I wanted to show the world what we had done in the past. We take all the know-how and expertise from our history and present it with a contemporary twist in Heritage models like the Heritage BiCompax Annual, which was inspired by archival watches from the 50s and 60s. Secondly, Heritage also harks back to Bucherer's history of being one of the few brands who are still run by the founding family. The Heritage collection seemed like a good vehicle for conveying this communication.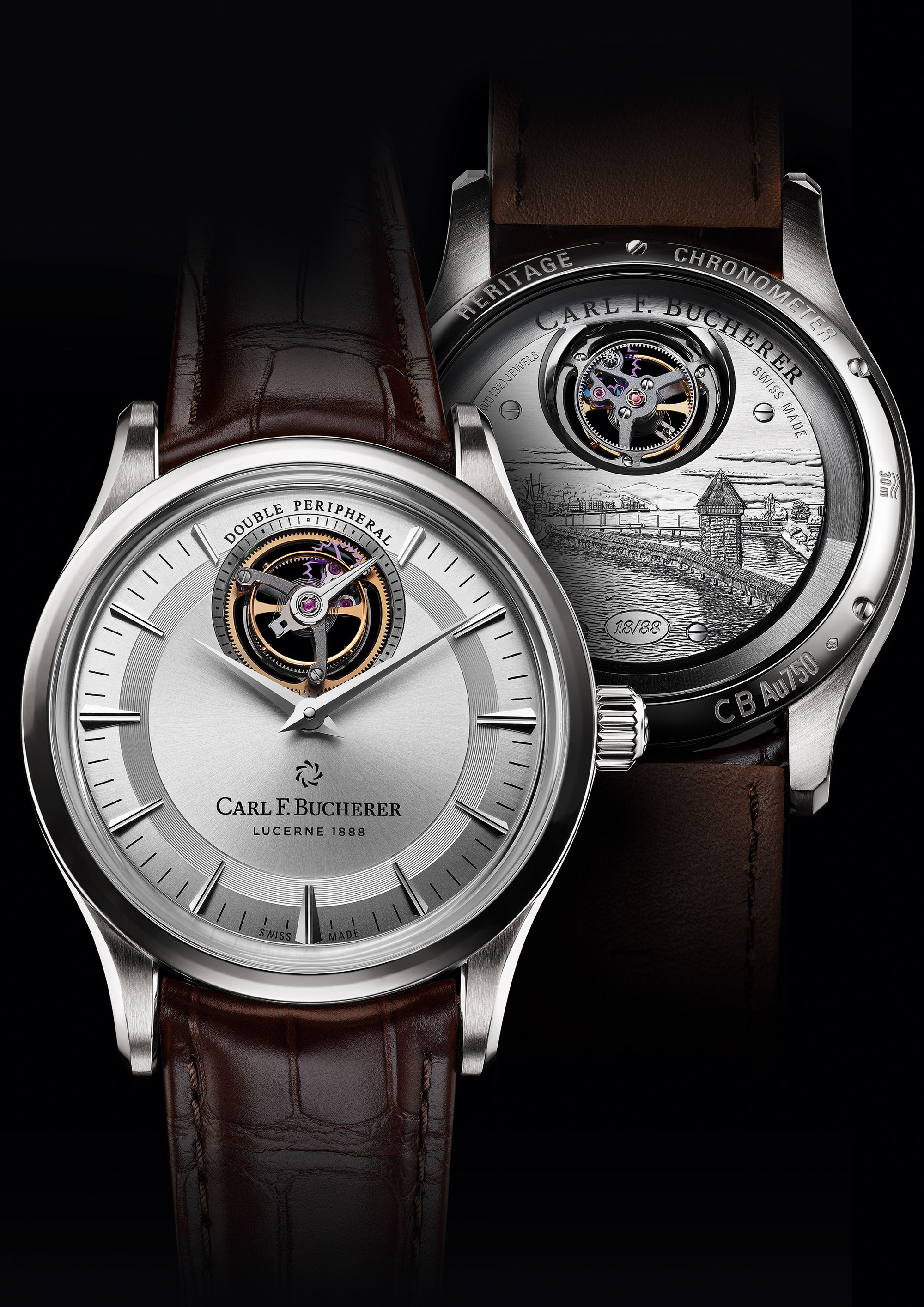 I would add that the feedback we received when we launched the first Heritage BiCompax Annual in 2019 was overwhelming. People loved the cool retro design combined with great functionality. It also mattered that the watch had an authentic historic predecessor: a chronograph with annual calendar from about 1950. The demand for new variants of the Heritage BiCompax Annual has been enormous and we've been responding with some great new references. It has given us a lot of motivation to plan for some other new additions to our Heritage collection – stay tuned!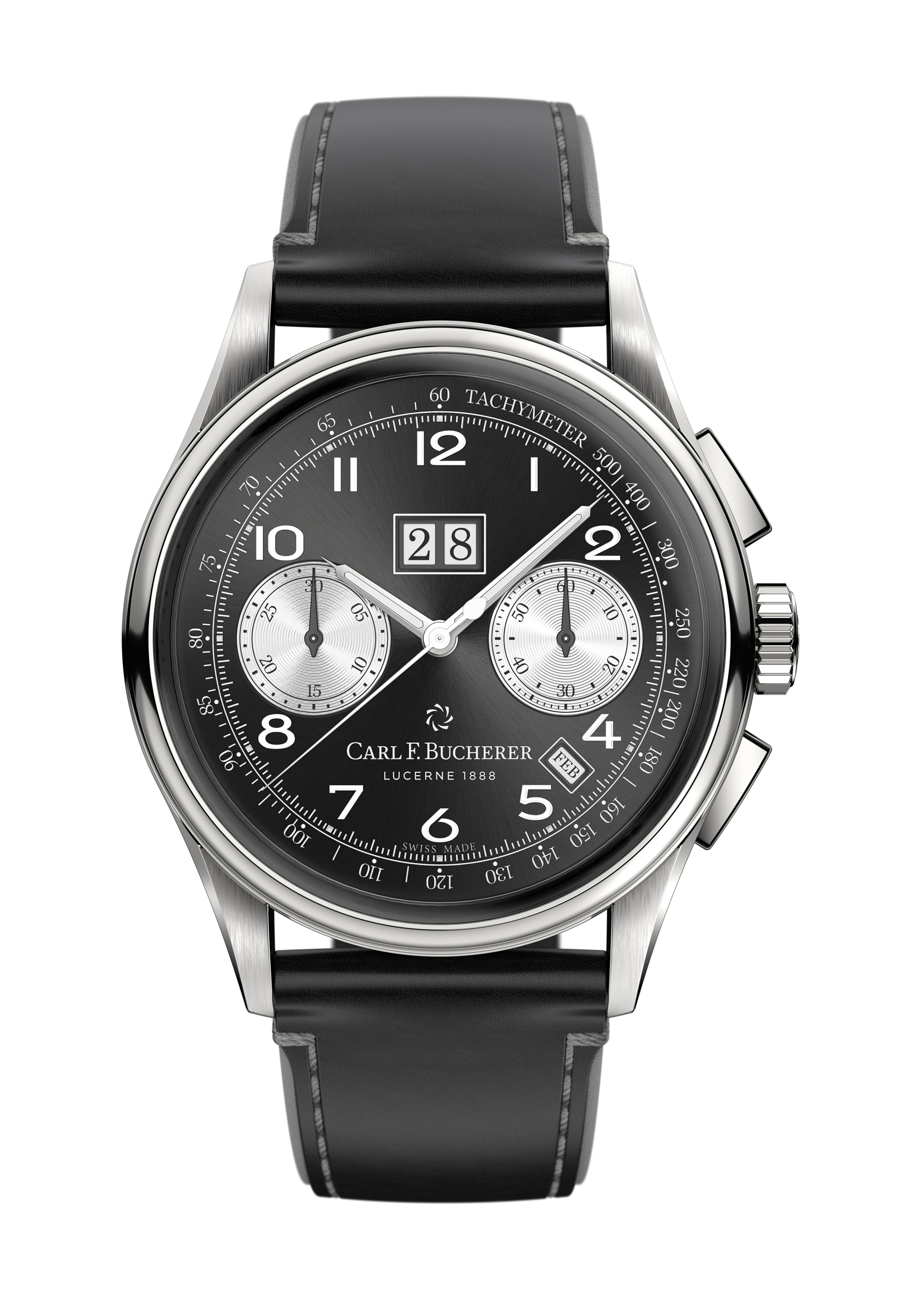 WTI: What can we look forward to from Carl F. Bucherer in the coming years? How is the brand looking at growing?
SM: In terms of what you can look forward to from us can be explained on two levels: the first one is the evolution of the great partnerships like those we have with the Manta Trust, the Lucerne Festival Orchestra, Caran d'Ache or the Swiss National Football Team; the second are innovative new initiatives like our SHE IS SPEAKING podcast, which features interviews with inspiring women in leading positions in particularly interesting professional fields. With this partnership, we are underscoring the fact that Carl F. Bucherer has been shaped by intriguing, brilliant women throughout our 133-year history.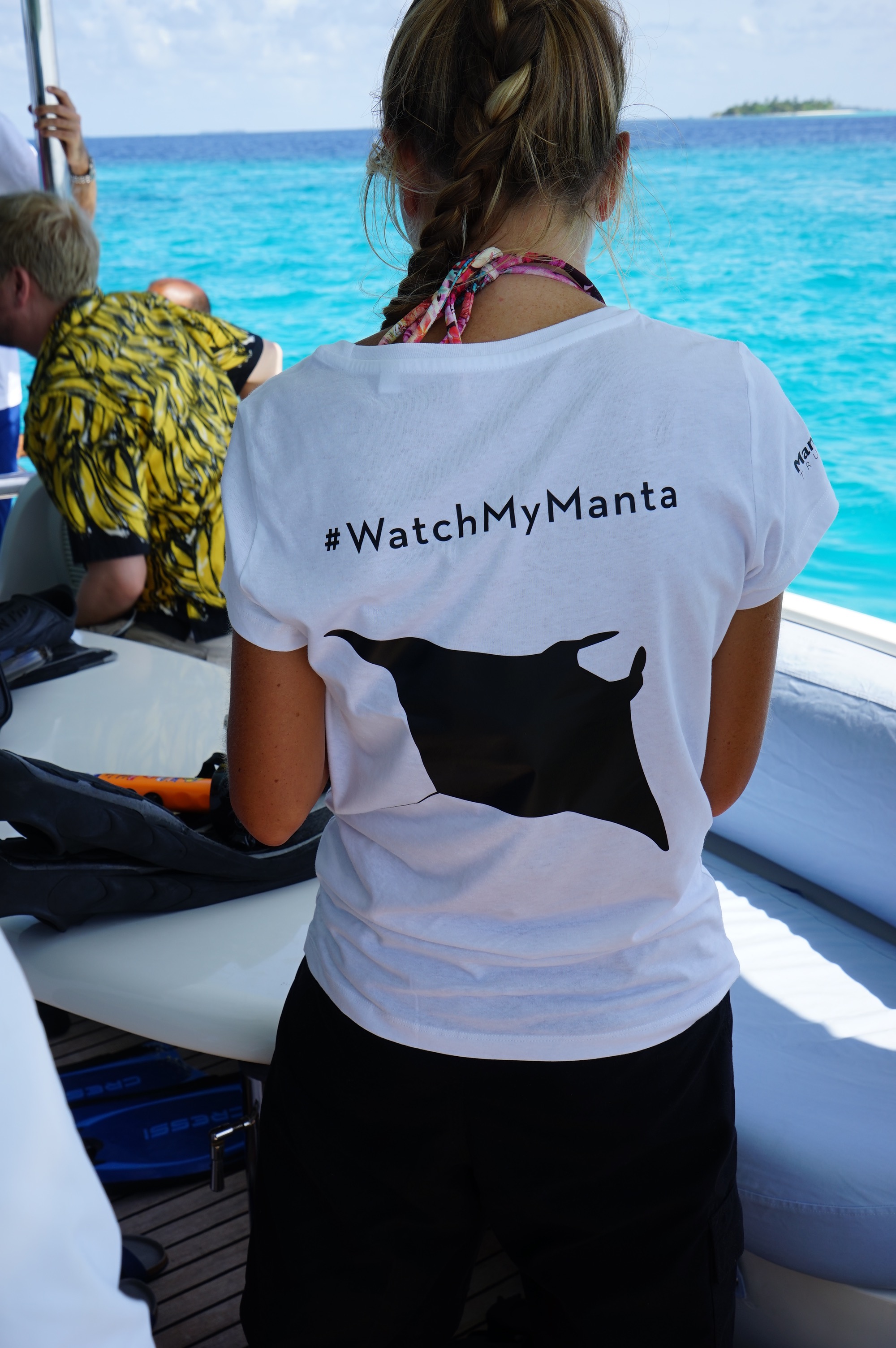 WTI: How did you do in India during the COVID -19 situation in 2021? What impact did it have on your plans to grow in India?
SM: We are privileged to be working closely with our partner, Ethos Watches, who have built Carl F. Bucherer in this market. Their leadership in distribution and positioning has led to annual sales increasing steadily for us, even during the pandemic. Thanks to their impressive digital presence, we have had decent sales.
WTI: What has been the biggest learning curve for you in light of the Covid-19 situation?
SM: Oh, there are so many! I would start by pointing out that in the past 133 years, we have faced and overcome a number of obstacles and we'll get through this one as well. We're a family company, which makes us flexible, fast and efficient in implementing new ideas and adapting to changing realities, which proved to be an advantage over the past 14 or 15 months.
From the very beginning of the pandemic, we tried to see it as a chance for us to grow. We expanded the channels for addressing partners and watch enthusiasts worldwide and established new ways to present our timepieces. I've already mentioned the new, sustainable projects with our partners such as the Manta Trust, Caran d'Ache or the Lucerne Festival Orchestra. We will hold on to all of these messages and initiatives, continue to talk about our special history and heritage on various platforms, and keep surprising our customers with new outstanding timepieces "Made of Lucerne".We keep evolving as a brand, it's like a beating heart, we never stop innovating and challenging ourselves, while never wavering on our goals and values, these will always remain unchanged. We are always aware of our social and ecological footprints and how to optimize these. Our corporate responsibility is key to our DNA. Sustainability is critical as are technological advancements – not just keeping up but also leading in certain fields, like peripheral technology, where we are the global leader. In short, the pandemic allowed us to remain on our path of continuous innovation based on our core values and DNA.
On a personal level, the global health situation gave me an even greater appreciation of such private luxuries such as good health, family, close friends, and a job I love. Things like this help us keep our priorities straight and remind us that there are things we simply can't buy. The importance of our private lives, our families and our health hit us hard during the last year.
All images: Courtesy brand