Working with leather goods goes back seven generations at the Hirsch family, today based in Klagenfurt, Austria. Back then, the family had tanneries and produced saddles, among other leather goods. But in 1945, there was a definitive turn in their manufacturing—Hans Hirsch, bent over his kitchen table, created watch straps and went on to establish Hirsch bracelets. Today, the brand is synonymous with innovation, developing straps with different materials like stone, leaves, and wood, to create an array of luxurious, sporty, and everyday offerings that extend across leather and caoutchouc (rubber) cores. The company's USP has been the Remborde technique, which allows for seamless combination of three core components—the strap's bottom layer, middle inlay, and upper material, fused with heat and pressure—to create comfortable, hardy pieces that cope better with water or sweat.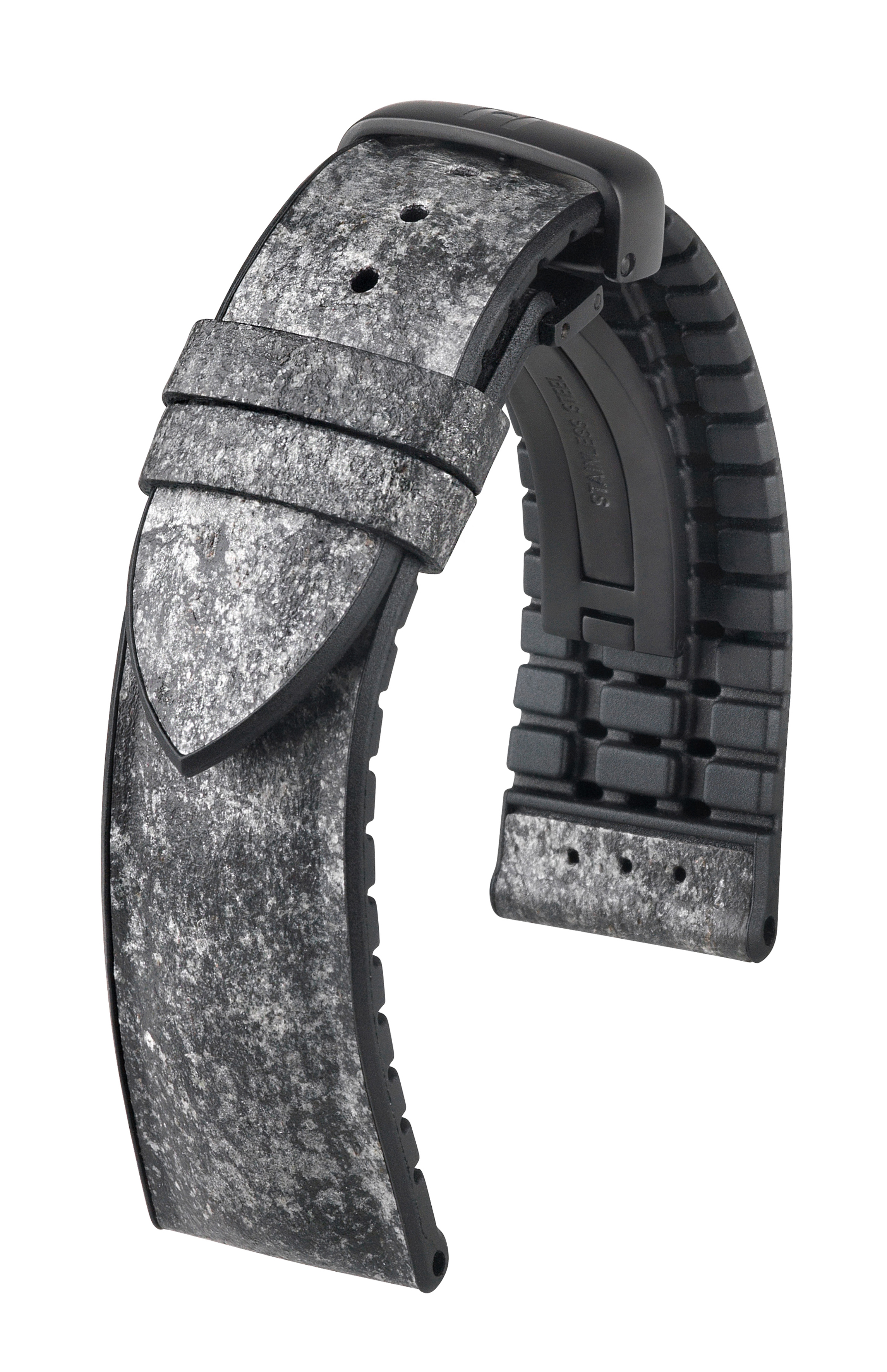 Helming the brand's sales and marketing is Nikolaus Hirsch—the great grandson of Hans—who is trying to place watch straps at the intersection of style, functionality, and design. Nikolaus is 30, and he is using that to his advantage. Active on social media and often seen educating potential watch enthusiasts on how to uplift the looks of their watches, Nikolaus was at the forefront of introducing e-commerce at the brand when he took over two years ago. Today, Hirsch bracelets has two big launches every year in spring and autumn, along with an annual 'innovative line' (limited products with "wild straps with super innovative materials"), apart from smaller releases every quarter. The brand currently delivers in Europe, with plans to expand to new markets soon.
We spoke to Nikolaus about Hirsch, innovation, and where straps stand in the horological universe.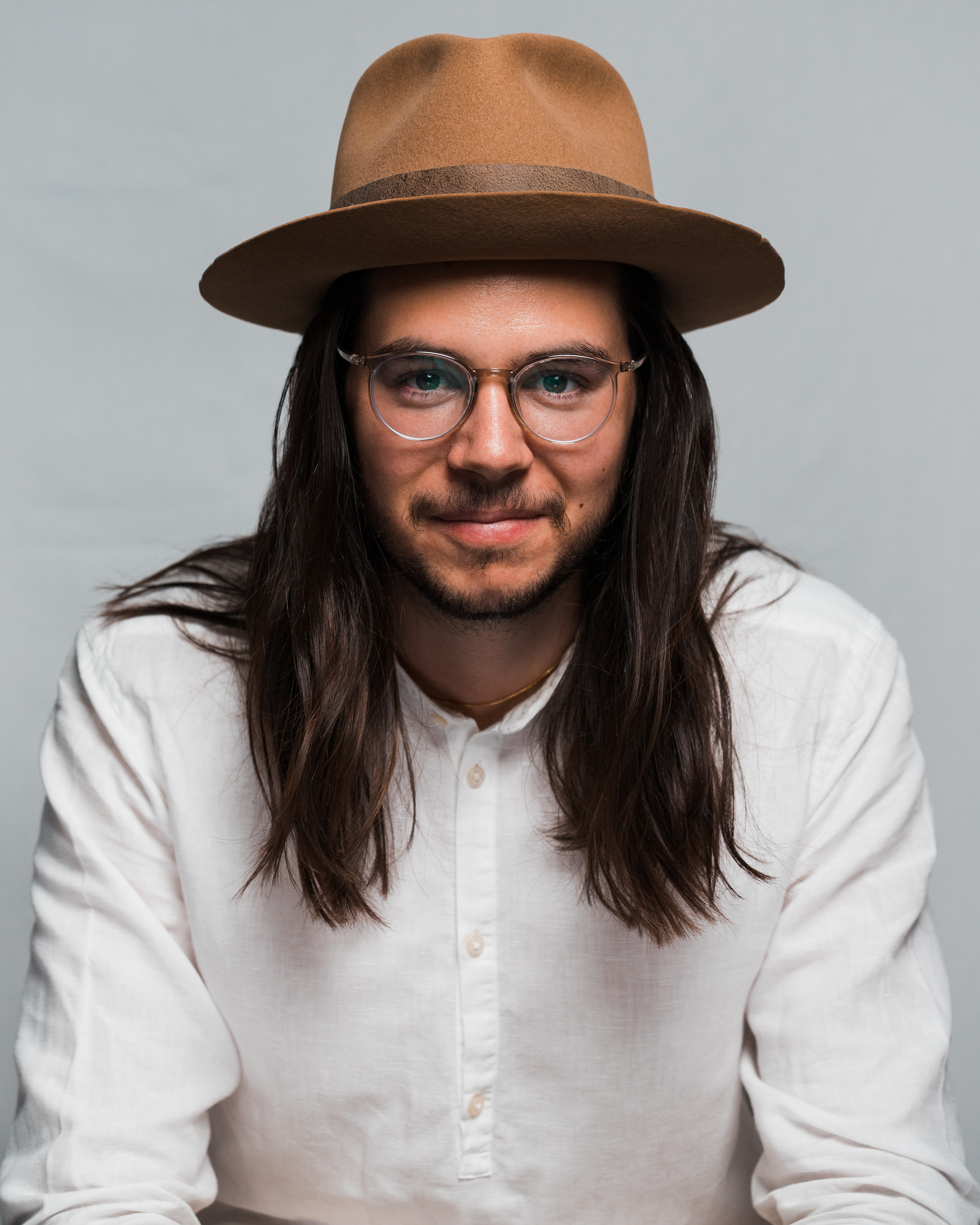 WatchTime India: What would you say sets Hirsch apart from other luxury strap manufacturers?
Nikolaus Hirsch: We are known for our quality and innovation, and I don't think there is a lot out there that can keep up with what we do. We love challenging ourselves, and creating things that are completely insane. But we manage to make it possible.
WTI: How are design and material innovation taken care of at Hirsch?
NH: Since my great grandfather founded the company, we have had this one phrase that is put into our DNA. That there is nothing that cannot be done even better. This is something my great-grandfather used to say and live by. We believe there is always a possibility to make things better.
If we put it down to actual facts, we have a team here in Klagenfurt that consists of scientists and long-term employees who focus on the idea of creating new things and trying them out. We managed to make a strap out of stone—it took us two years to make it soft. We took the surface of a real stone—we used slate for it—and put it onto our caoutchouc core. And so, in the combination of caoutchouc and stone, we have the opportunity to basically wear stone on our wrist. And we have innovated with wood, leaves, and many different kinds of materials.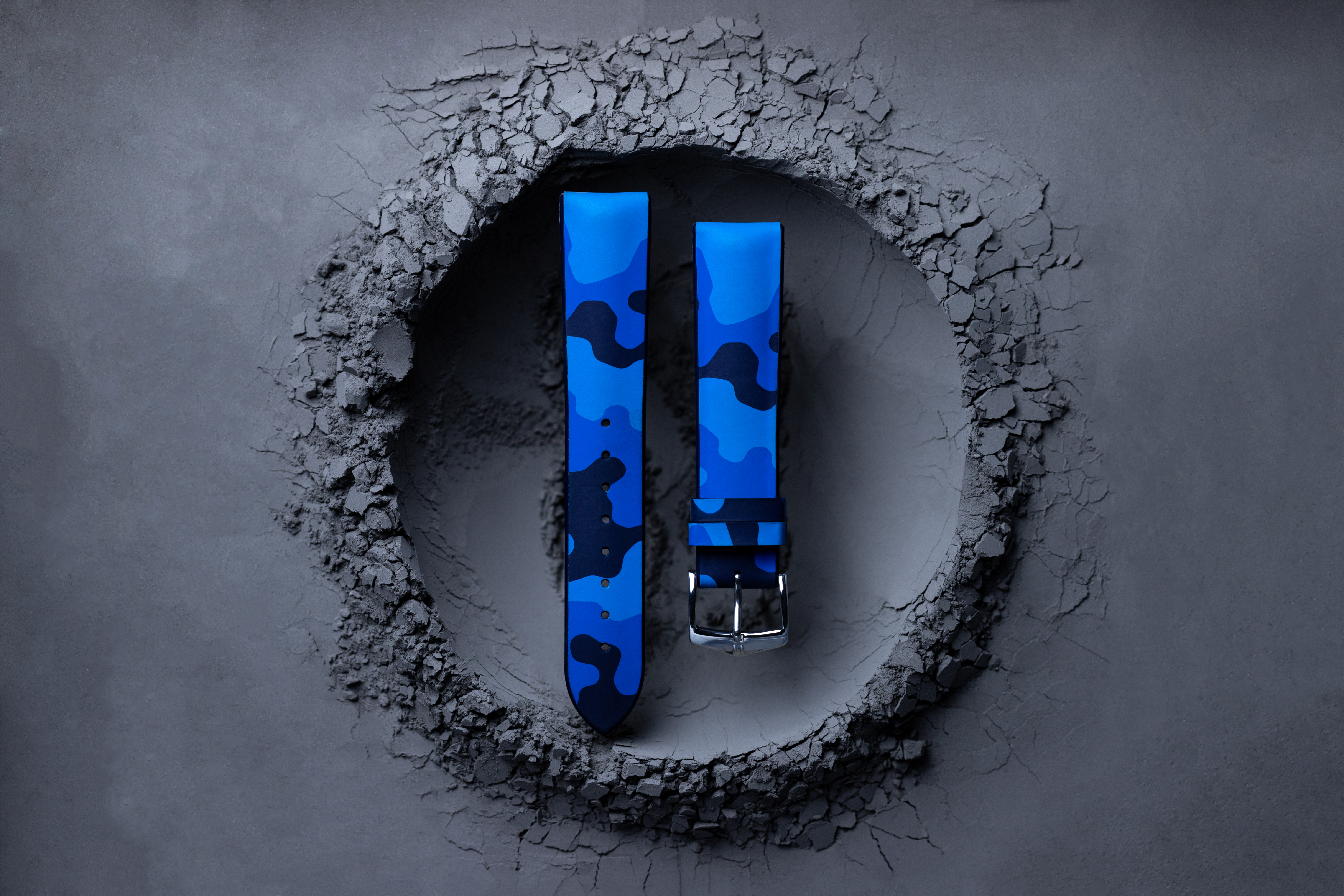 WTI: Can Hirsch straps be worn with any watch or only certain kinds of watches?
NH: We try to make our bracelets fit most watches. Basically, we have a straight attachment. We have all the necessary sizes, and we try to make products that fit many different watches versus creating products that are only fitted to one specific model. That said, there are, of course, watches that don't fit our bracelets, like watches with special attachments. But we also offer customisation in certain cases. In that sense, there's always the opportunity to create something from scratch, if necessary.
WTI: Are the straps hand-made?
NH: A lot of work is still done by hand, because we always try to have the best quality. But we definitely have machines as well. So it's a mix.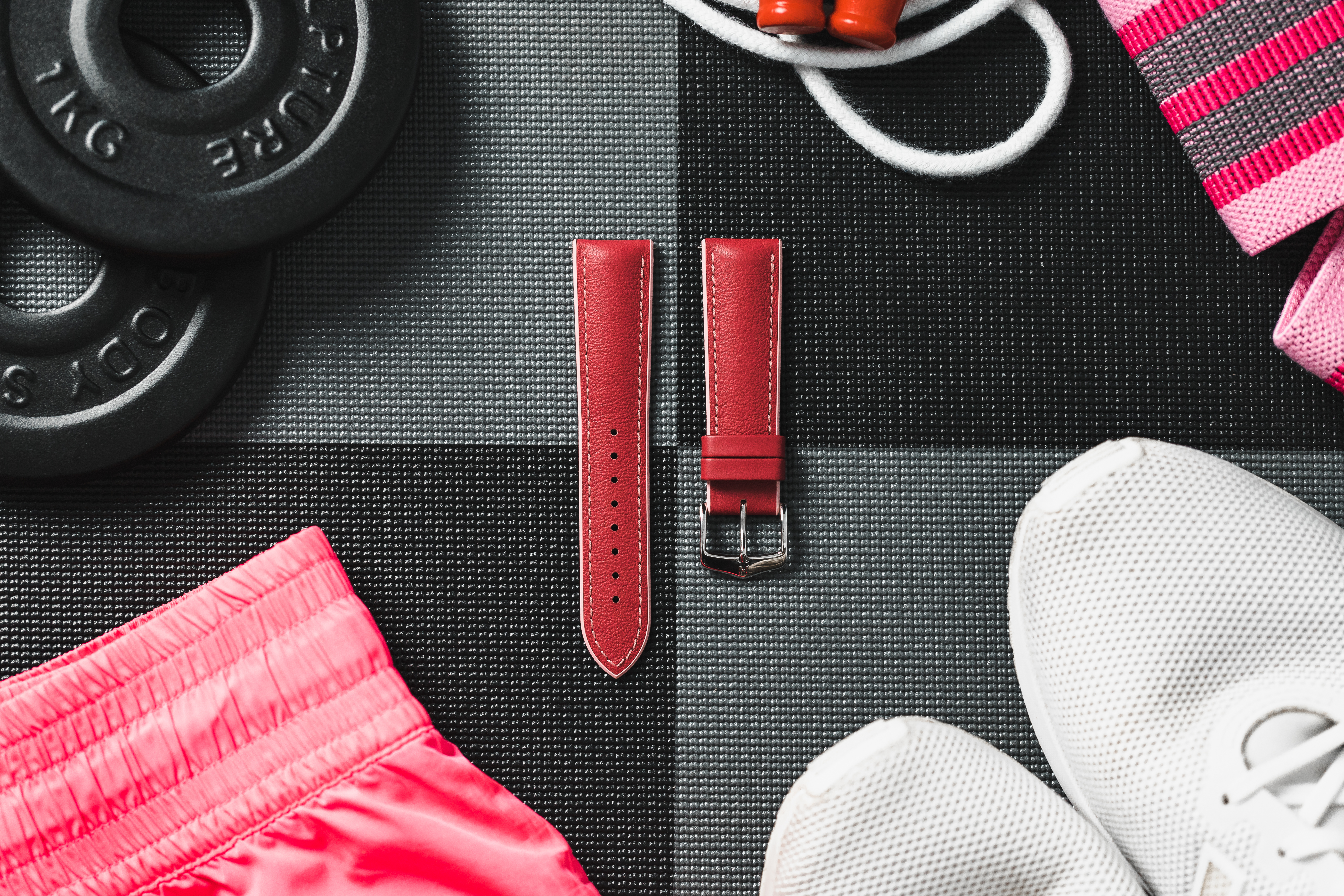 WTI: How do you leverage your rich history to be more relevant to consumers today?
NH: The history itself is something that offers trust. We try our best to be transparent with our history, tell our consumers our story, and that helps. Then, being a family company, additional trust comes with it. Our partners and consumers have a direct link to us. This is something that is becoming more and more important in current times where things are digital.
WTI: The watch industry has been embracing interchangeable straps and strap mechanisms for a while now. What does that mean for Hirsch?
NH: At the end of 2019, we changed our whole assortment and fitted quick-release pushpins on them. So, the whole assortment now has a quick exchange mechanism, because we see that this trend is highly valued and appreciated by consumers. It allows brands to reach a new audience, and lets people who are not avid watch fans also tap into the space. We also work with Swiss watch brands, fitting bracelets for them. Of course, we have more brands coming to us and asking for quick exchange mechanisms. We have our own quick exchange mechanisms that we can fit to any watch.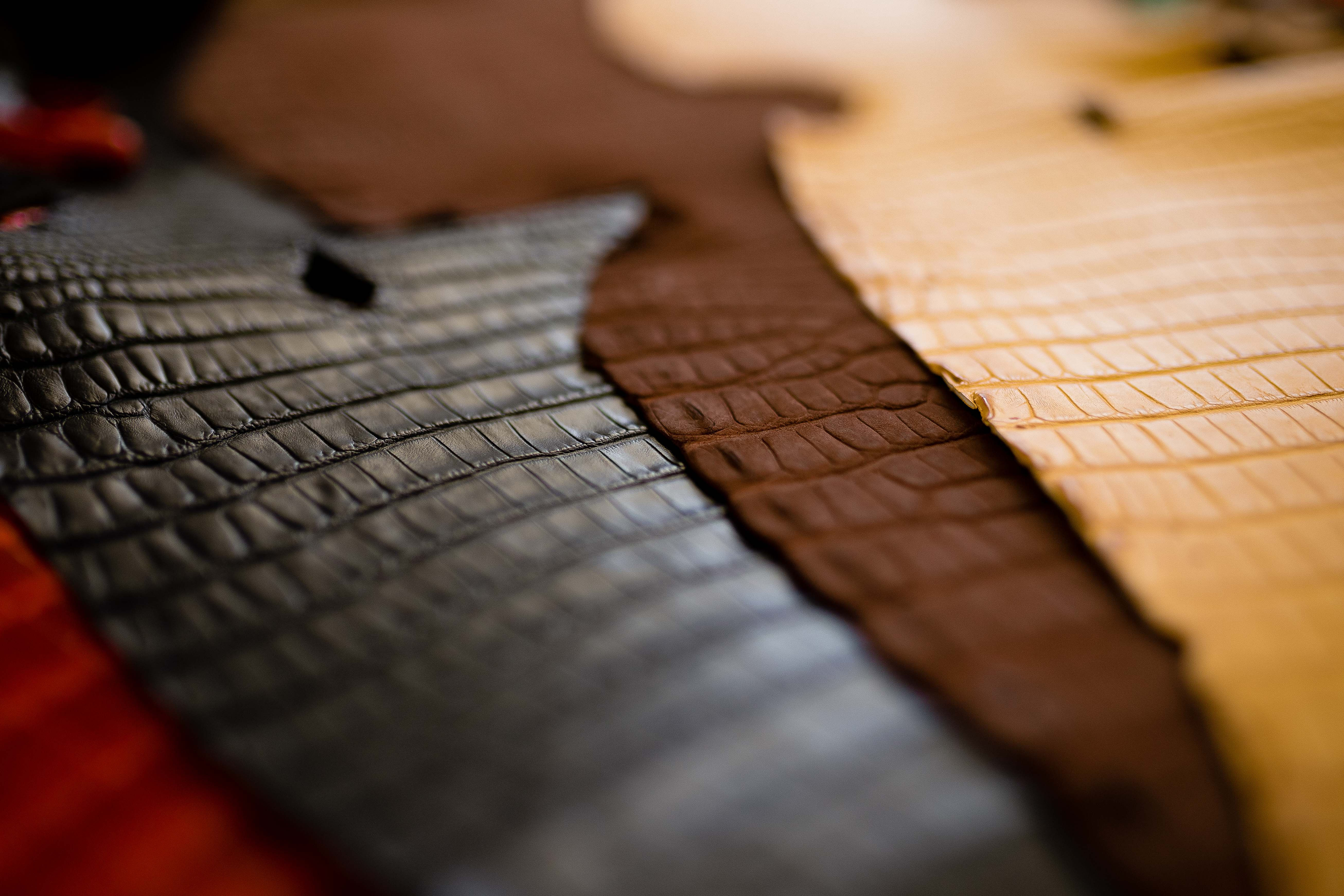 WTI: What changes did you want to make to take the brand forward?
NH: In the past we have been a very B2B company, and we noticed that our products need a bigger audience, especially with everything becoming digital. We wanted to put our focus on the consumer. And with my activities on social media, I noticed that a lot of people were thinking about straps and trying to assimilate their watch into their daily life and style. So, a result of that was that we now have an e-commerce store, which is directly linked to us, where consumers can directly engage with us, and, of course, buy our products.
WTI: What has the response been like? And has it been better than your brick-and-mortar stores?
NH: It's a bit difficult to answer that because we're still in a field that focuses strongly on touch and feel. However, the need to have an online presence is a bare necessity now. But I can't say that online works better than offline. I think it's the mix that makes it perfect. Every person is different. Some prefer offline, some prefer online. And it's normal for any brand to utilise both.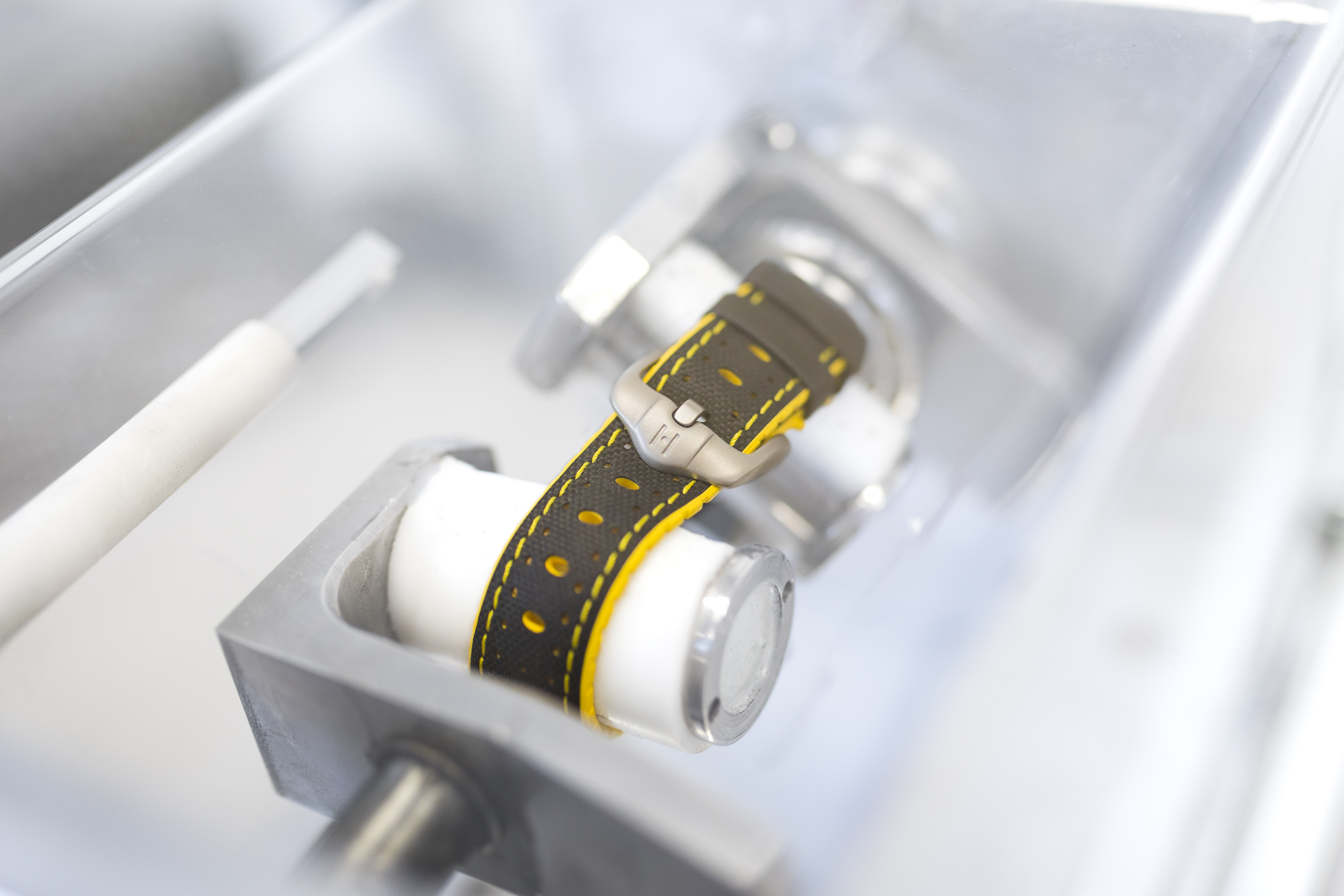 WTI: Who is your target audience? And considering your age, do you feel more passionately about addressing young people?
NH: We don't actually have a detailed target audience. For us, everyone who owns our watch, and who's willing to try something out in terms of straps, is a target. That's why we also have a bigger product range—we start at euros 20 and go up to over 300.
I'm a big fan of becoming relevant to the younger audience because as a company, we need to think a couple of years ahead. For the younger audience, we work with new materials, and make some of our products a bit funkier. We've added Apple watch adapters to our assortment. We have easy access to different kinds of straps in terms of changing because we have a quick exchange mechanism on the straps. Currently, a lot of the younger generation is online, so we tried to adjust our presence, and show more of the behind-the-scenes of what we do. We also hire younger people to get their inputs on ideas and potential new things that we could try out.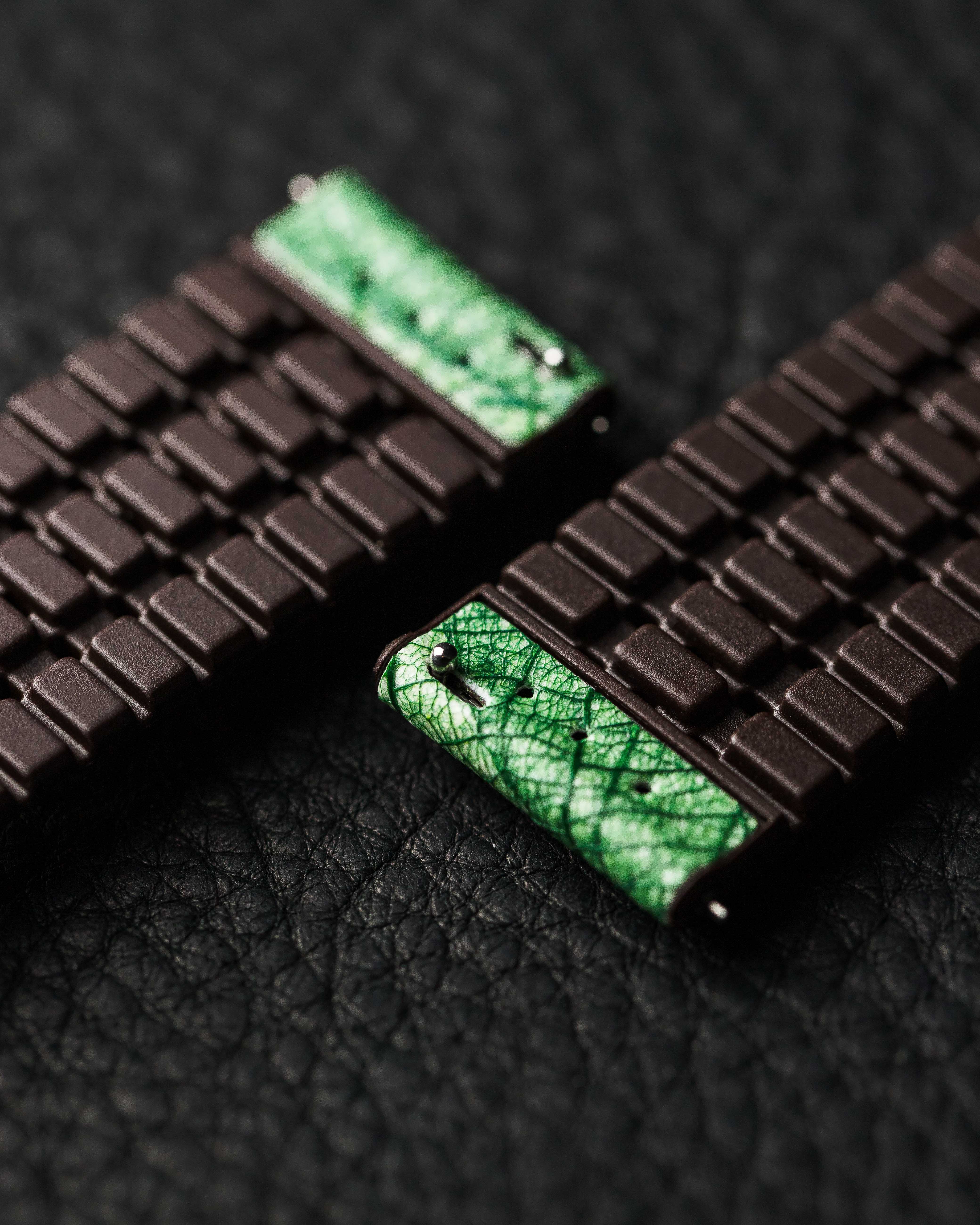 WTI: What do you think are the challenges of the industry today?
NH: The biggest is to figure out how to stay relevant for the consumer or new consumers. Then there are different kinds of spaces—online, offline, something in between—and [we have to think about] what to embrace; the challenges of pre-owned [watches]; and identifying trends and as a brand which one to follow. Overall, it's super difficult to see what the next couple of years will bring. Will the opportunity to change bracelets easily be something that will stay around? And how would watches evolve? What is going to happen with smartwatches? These are topics that I tend to research a lot. It's more necessary than ever to have direct contact with consumers, to be present on social media, to have an interaction going. This is something that I'm doing a lot. ï'¡
This story first appeared in the Oct- Dec 2021 issue of WatchTime India
All images: Courtesy Hirsch