Doxa
has unveiled a special edition diver's watch commemorating adventure novelist
Clive Cussler
(1931-2020). An internationally recognised author who has written over 85 books that have sold over 100 million copies, Cussler has discovered scores of shipwrecks through the non-profit agency he founded,
National Underwater and Marine Agency
(NUMA). He was also a Doxa fan. The Doxa SUB 300T Clive Cussler strives
to honour this legacy.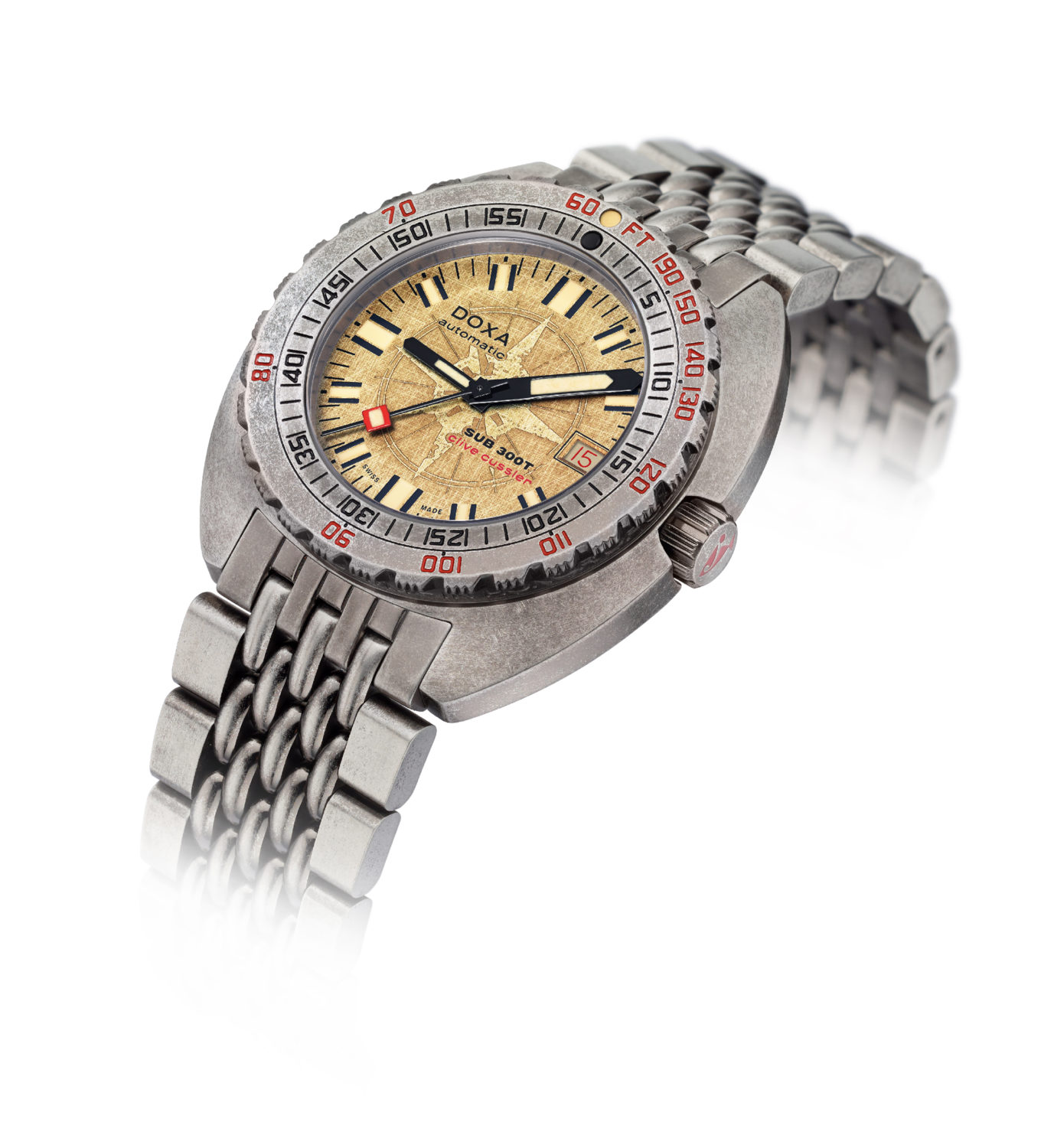 Cussler's novels helped to introduce Doxa to a broader audience. The brand's famous orange dial, for instance, was monumental in coming to Cussler's renowned fictional adventure hero, Dirk Pitt's aid, enabling the adventurer to read the time accurately while diving on his deadline-driven missions.
The SUB 300T Clive Cussler is typical Doxa at first sight but features a highly distinctive design, thanks to its sand-coloured dial inspired by the look of a vintage compass. It also commemorates the author's birthday, July 15th, 1931, as the dates 7, 15, and 31 are displayed in red. Measuring 42.5mm x 44.5mm in diameter, the stainless steel case has a weathered look. The same applies to the "beads of rice" bracelet. As is crucial for a diver's watch, the SUB 300T Clive Cussler is equipped with a unidirectional bezel and also features a helium release valve. Even further, it is water-resistant to an impressive 4,000 feet or 1,200 metres and is powered by a self-winding Swiss movement.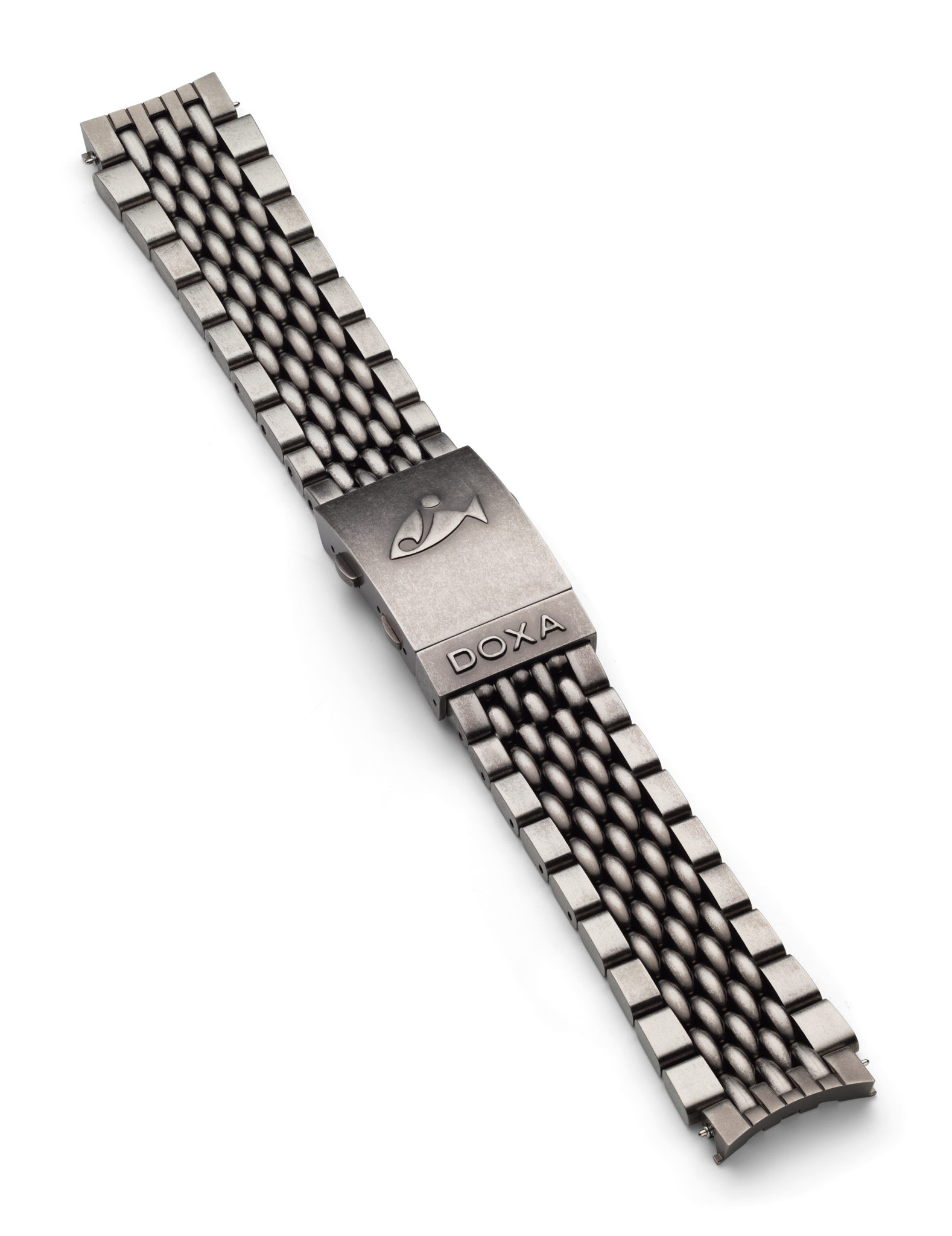 "Bold. Creative. Adventurous. It was how my father approached life. Whether searching for historic shipwrecks or formulating tales of adventure, he was always original and always unique. Sentiments that are perfectly captured in this Doxa watch that bears his name. I extend my heartfelt appreciation to Doxa for honouring my father's legacy with a watch that exemplifies his courage, originality, and love of exploration." – Dirk Cussler, author and son of Clive Cussler.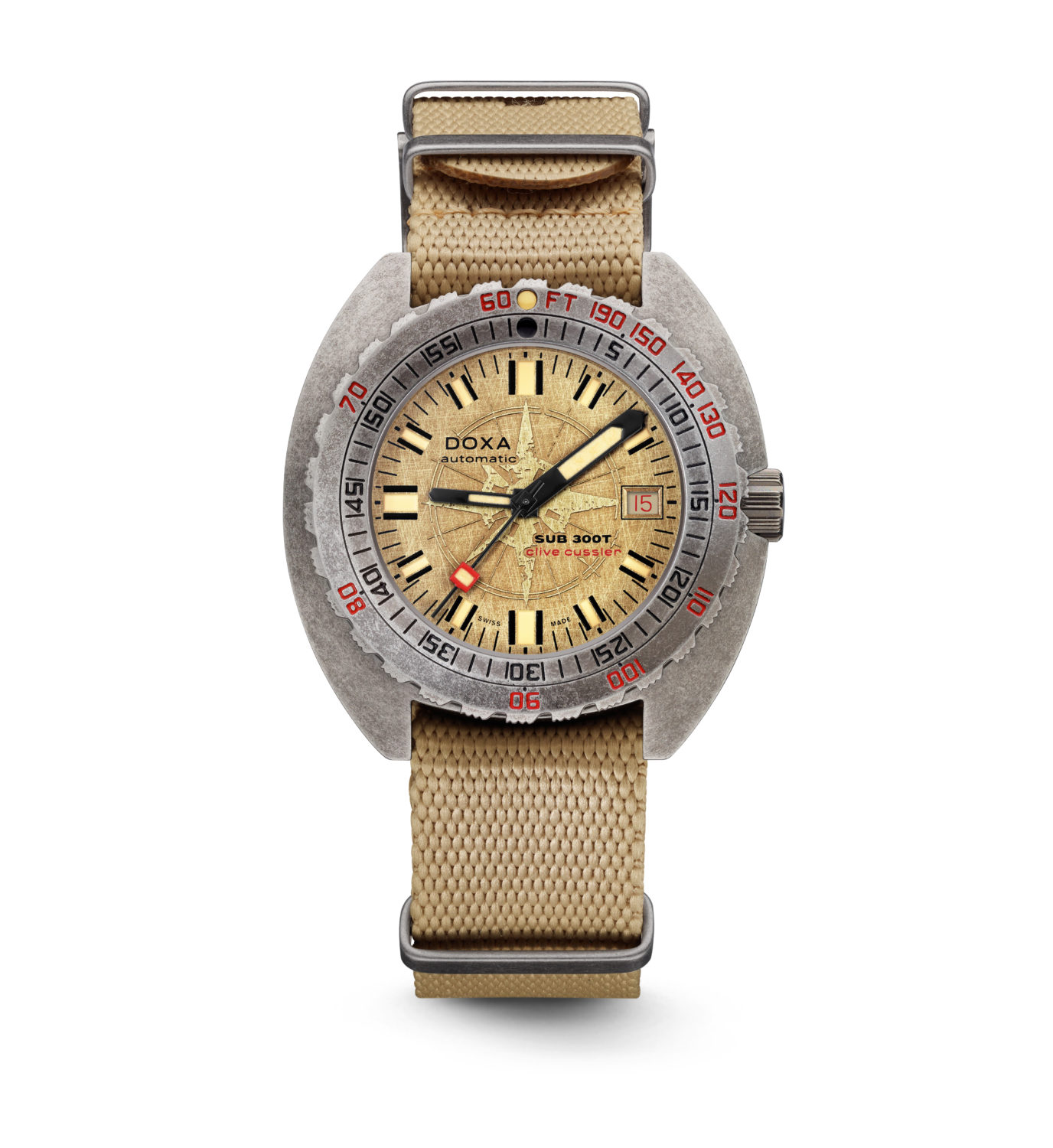 Each timepiece comes with a NATO beige strap in addition to the standard bracelet. An additional black FKM rubber strap with an aged stainless steel coated folding clasp is available for INR 40,000 (approx.)
The Doxa SUB 300T Clive Cussler will be available at select retailers and via the brand's website, priced at 2,22,000 (approx.)
Images: Courtesy Brand