Phillips to offer Urwerk's Iron Man reference UR – 110RG for auction during the Geneva Watch Auction: Seven
Phillips in association with Bacs & Russo has a surprise up its sleeve for the Geneva Watch Auction: Seven. The sale is said to be offering a modern highlight this time – a must-have for all Marvel fans: the Urwerk UR – 110RG, the very same watch worn by Robert Downey Jr.'s Iron Man in the movie.
Though the watch saw its use as a gadget for both Tony Stark and Iron Man throughout the film, the independent watch brand is a also a personal favourite of the actor. Launched seven years ago, the UR – 110 became an instant hit with watch enthusiasts with its revolutionary take on the wandering hours complication in its avant-garde design inspired by space travel and science fiction.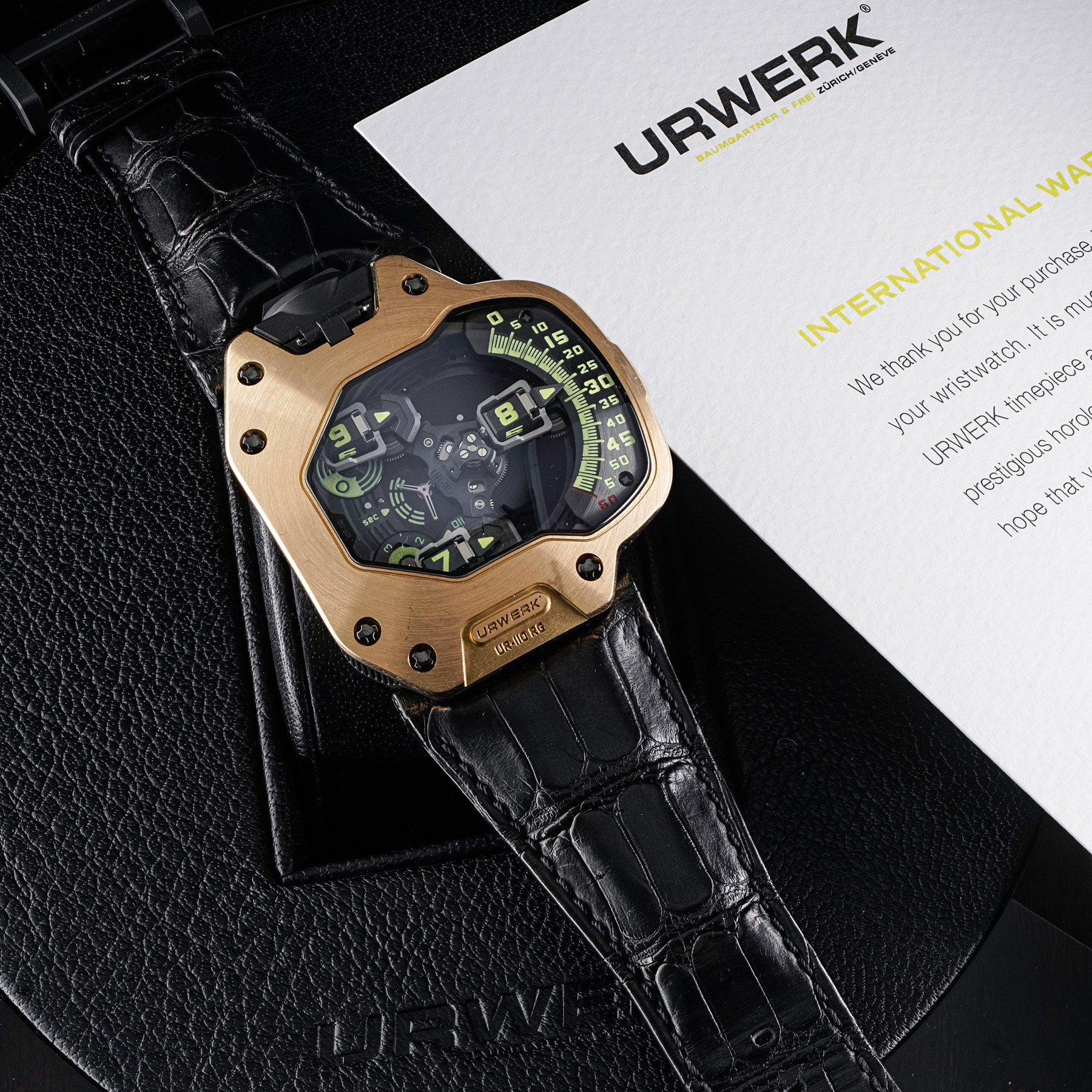 Downey Jr. has often personally identified himself as the genius-billionaire-turned-superhero Tony Stark. A well-regarded watch collector, he made sure that the Urwerk timepiece made it to the wrist of Stark aka Iron Man.
"It's just one of those unexpected stories that make life such a thrill," said Urwerk's CEO Felix Baumgartner. "With my team, we often give our watches nicknames. Blade Runner and Godzilla are both names we use internally for some of our watches but nothing really stuck to the UR-110 until we received this unbelievable proposition. Our UR-110 on the wrist of Tony Stark! A character that is eccentric and passionate about science, and totally cool. That's exactly the kind of person we wanted for this watch, but he's the one who found us!"
The proceeds from the sale will go to Manusodany, a non-profit organisation which helps fund the development projects for the disadvantaged individuals of Haiti.