Staying true to its DNA, Roger Dubuis unveils the Excalibur Essenza SCV12 simultaneously with the launch of the Lamborghini Essenza SCV12.
Roger Dubuis has always been a brand that has pushed the envelope. They have never settled to just being average and taking the "normal" path. Based on the philosophy of always living larger than life, Roger Dubuis has always showcased it time and again through their watches.
This time around, they take it a notch higher with launch of the Excalibur Essenza SCV12 released alongside Lamborghini's hypercar Essenza SCV12. Both perfectly epitomises the values and DNA of their respective brands. While the former is a " freshly evolved SCV12 - the first limited-edition V12 engine-based hypercar for track only, specially boosted for Super Trofeo races and the most powerful ever made by Lamborghini", the latter houses he evolved Lamboghini-excluve Duotor movement while harmonising the design codes shared by the timepiece and the fearsome speed machine.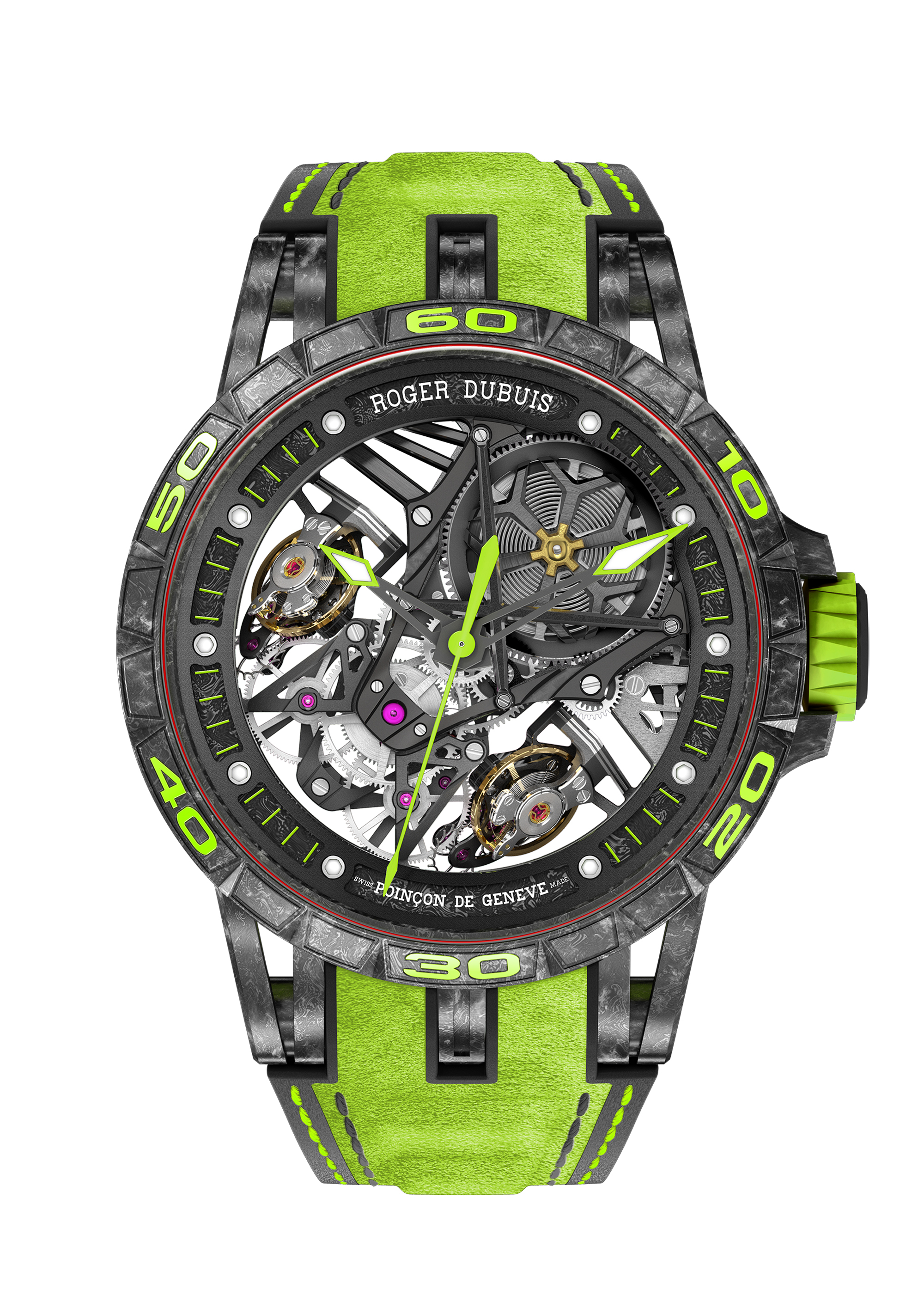 Matching the green colour of the hypercar itself, the hyperwatch Roger Dubuis Excalibur Essenza SCV12 take bespoke timepieces to a whole new level. If you want to live your gearhead fantasy then you need this watch on your wrist and the wheel of this car between your hands.