The year was 1964, when Honda made its debut on the Formula 1 circuit with their RA271 model at the German Grand Prix. The car had a white body and a red 'rising sun' colour. Casio cemented its relationship with Honda in 2018, and once again bringing that association to the forefront is a new watch – the Casio Edifice ECB-S100HR-1ADR-ED530 - which is throughly inspired by the RA271.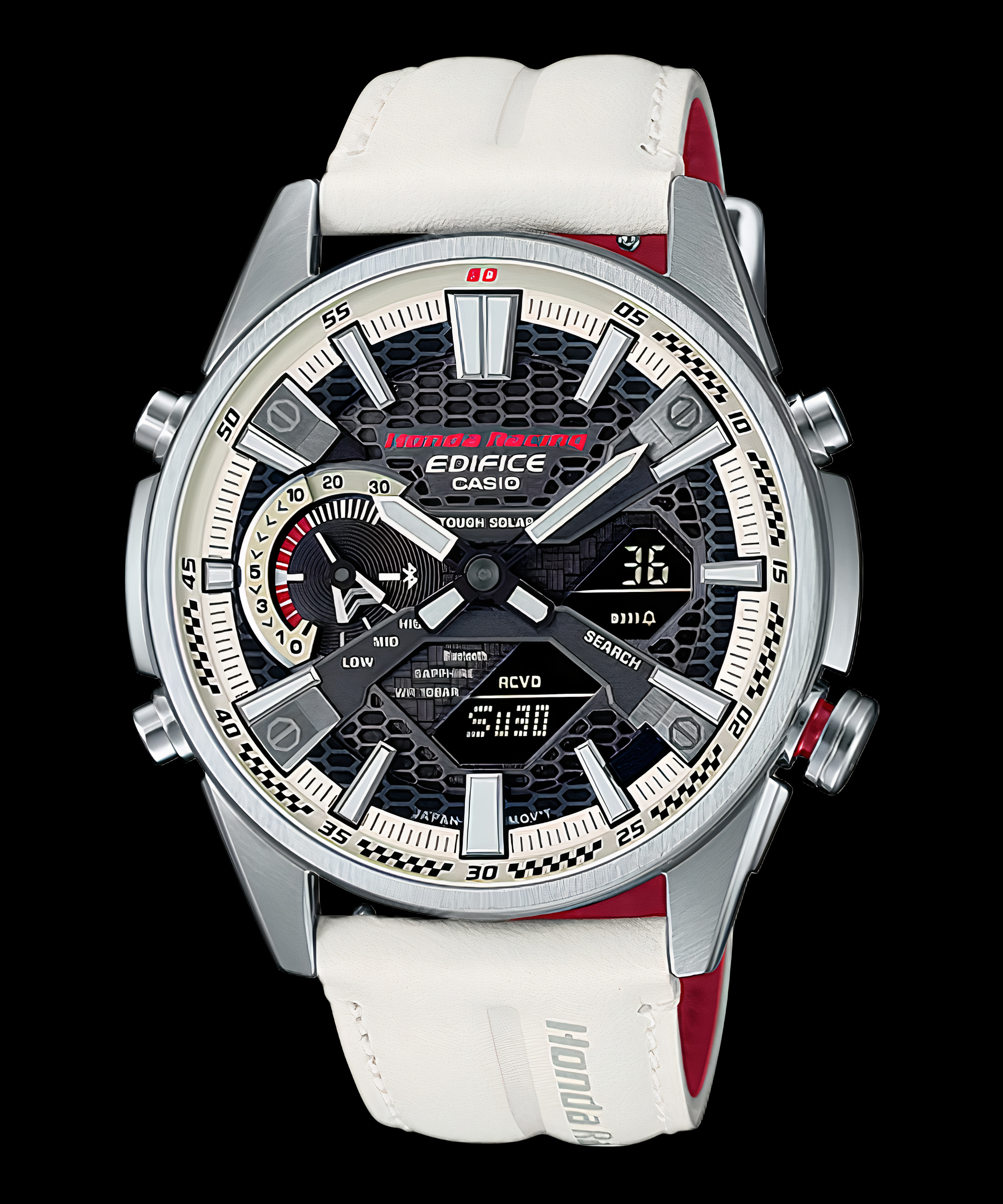 The Casio Edifice ECB-S100HR-1ADR-ED530 is a smart watch with a world time function, high luminosity double LED light and bluetooth connectivity, and is powered by 'Tough Solar', a functionality that converts even fluorescent light into power. The watch comes with a resin case and analog-digital display. The aesthetics of the original racing car can be seen in this timepiece as the periphery of the dial replicates the checkered flag. Using an app, the wearer can adjust the time and can also select from over 300 cities for the world time.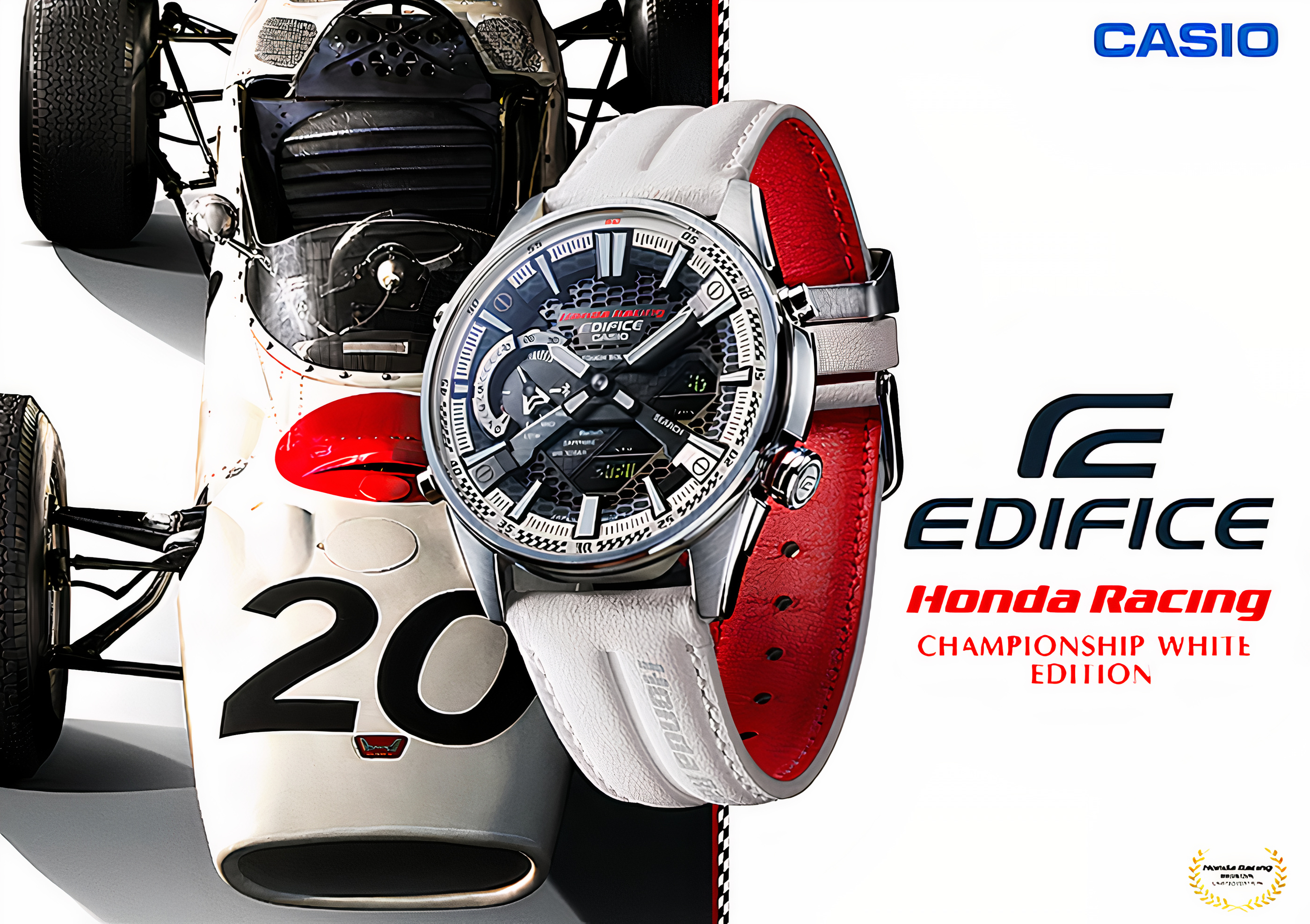 The watch get bar-shaped hour markers with four visible screws inside the dial. With a stainless steel bezel, and in two variants of 45mm and 55mm dial size, the watch has a water-resistance of 100metres. The glass of the Casio Edifice watch is made using scratch-resistant sapphire crystal with a glare-resistant coating.
Also Read: Editor's Picks: 5 Chronograph Watches To Buy Under RS 35,000
The ECB-S100HR also comes with a 'Time and Place' function that records that exact date, time, and location on the map within the application by just a push of a button - this function allows the wearer to know exactly where they were and at what time. At 9 o'clock is an indicator that triggers the alarm; at 12 o'clock sits the Honda Racing logo in red and Edifice Casio logo in white colours; and a digital seconds window at 3 o'clock.
Also Read: The Latest Edifice
The stopwatch data transfer function enables the wearer to save at least 200 lap times to their smartphones, measured in millisecond. Also, with the push of a watch button, the wearer can easily find his smartphone albeit the smartphone is within the bluetooth range.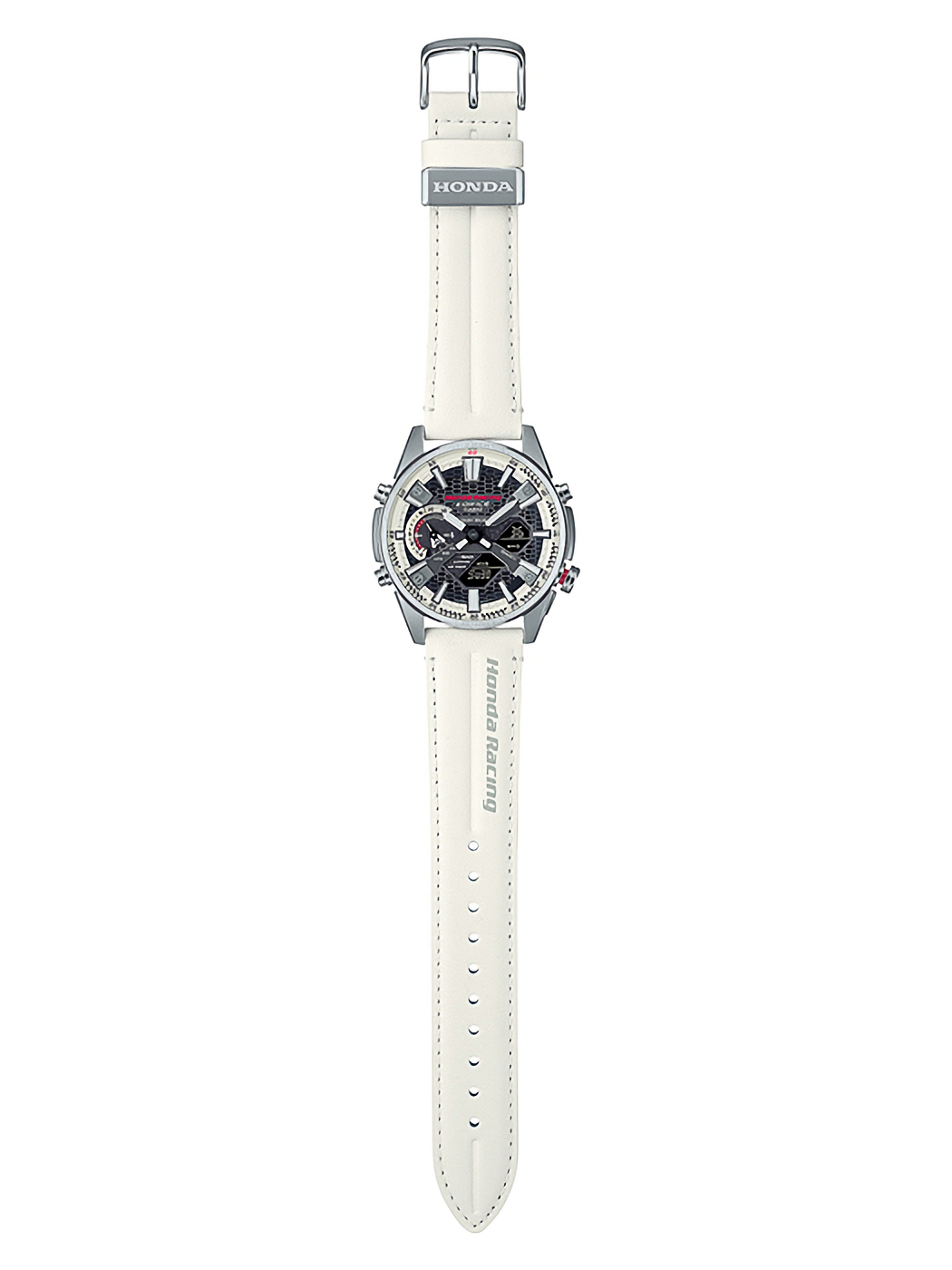 The genuine leather strap features a two-tone colour theme with a white outer layering and red inner combination.