Hublot renews its commitment to rhino conservation in partnership with long-time conservationist and cricket icon Kevin Pietersen. We learnt more about the watch over a quick conversation with cricket commentator and former international player Kevin Pietersen, founder of SORAI.
Hublot and Kevin Pietersen started their collaboration back in 2019 with the launch of the first Big Bang UNICO SORAI. The massive success of the timepiece and the far-reaching awareness generated about rhino conservation has led to the birth of the second edition of the Big Bang UNICO SORAI .
One of the biggest threat to South Africa and its biodiversity is illegal poaching of rhinoceros. Over the last 10 years, two-thirds of the rhinos in Kruger Park of South Africa have been killed by poachers. The dramatic disappearance of black rhinos at a very high rate has led to an estimation that less than 500 rhinos currently remain at Kruger Park. the situation has been exacerbated by the pandemic and the closure of the South African border, which has led to a severe shortage of rangers who could curtail poacher activity. With tourism also being lean, funding for the wildlife protection organisations has also taken a hit.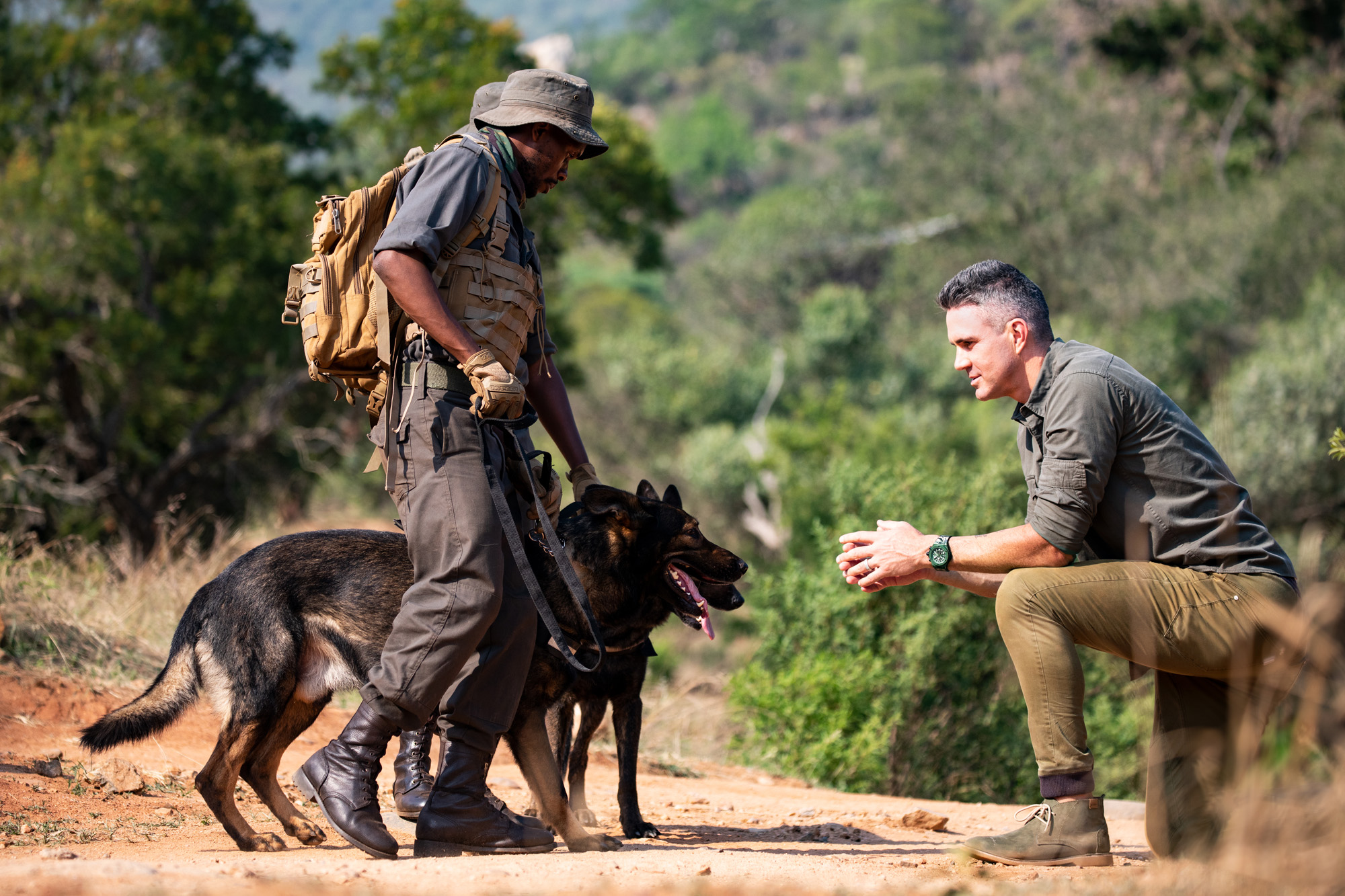 Hublot stepped into conservatism with rhino protection back in 2019, with Kevin Peterson and SORAI, or Save Our Rhino Africa India. The result was the first Big Bang UNICO SORAI watch. For 2021, Hublot has renewed its commitment to rhino conversation and support for Kevin Pietersen and SORAI with the launch of a new edition of the Big Bang Unico SORAI. Limited to just 100 pieces, the watch not just brings awareness to the conservation of rhinos in South Africa, but a part of the proceeds from its sale will be donated to the Care for Wild, the largest rhino sanctuary in the world, supported by SORAI.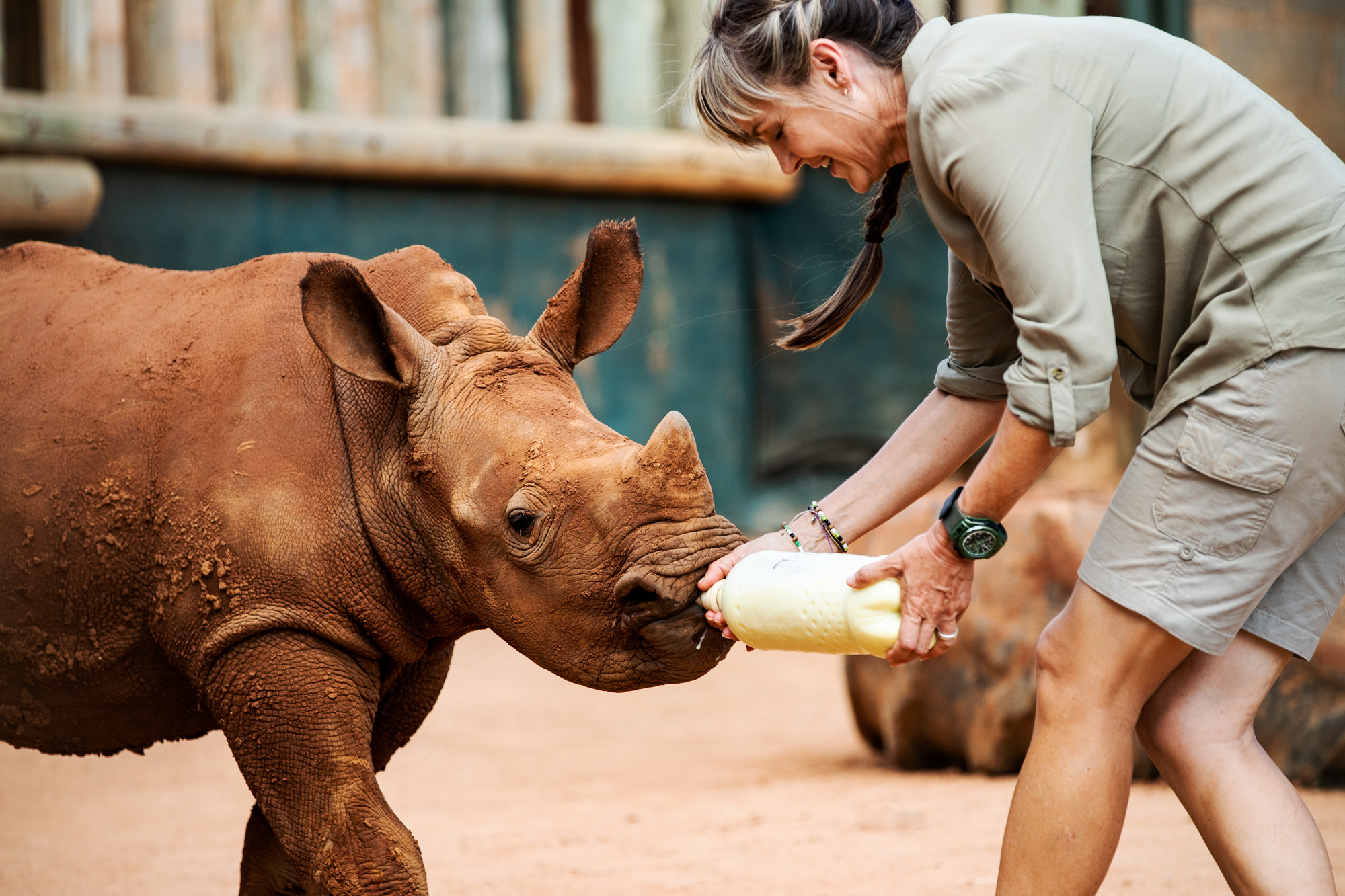 "According to the International Union for Conservation of Nature (IUCN), international, national, and local partners must work together to resolve the biodiversity crisis. It is our duty to amplify the voices of those who work on the ground to protect endangered species, particularly the African rhino which is in critical danger of extinction. Hublot is truly delighted and proud to support Kevin Pietersen and SORAI in this movement which is so crucial for the future," says Ricardo Guadalupe, CEO, Hublot.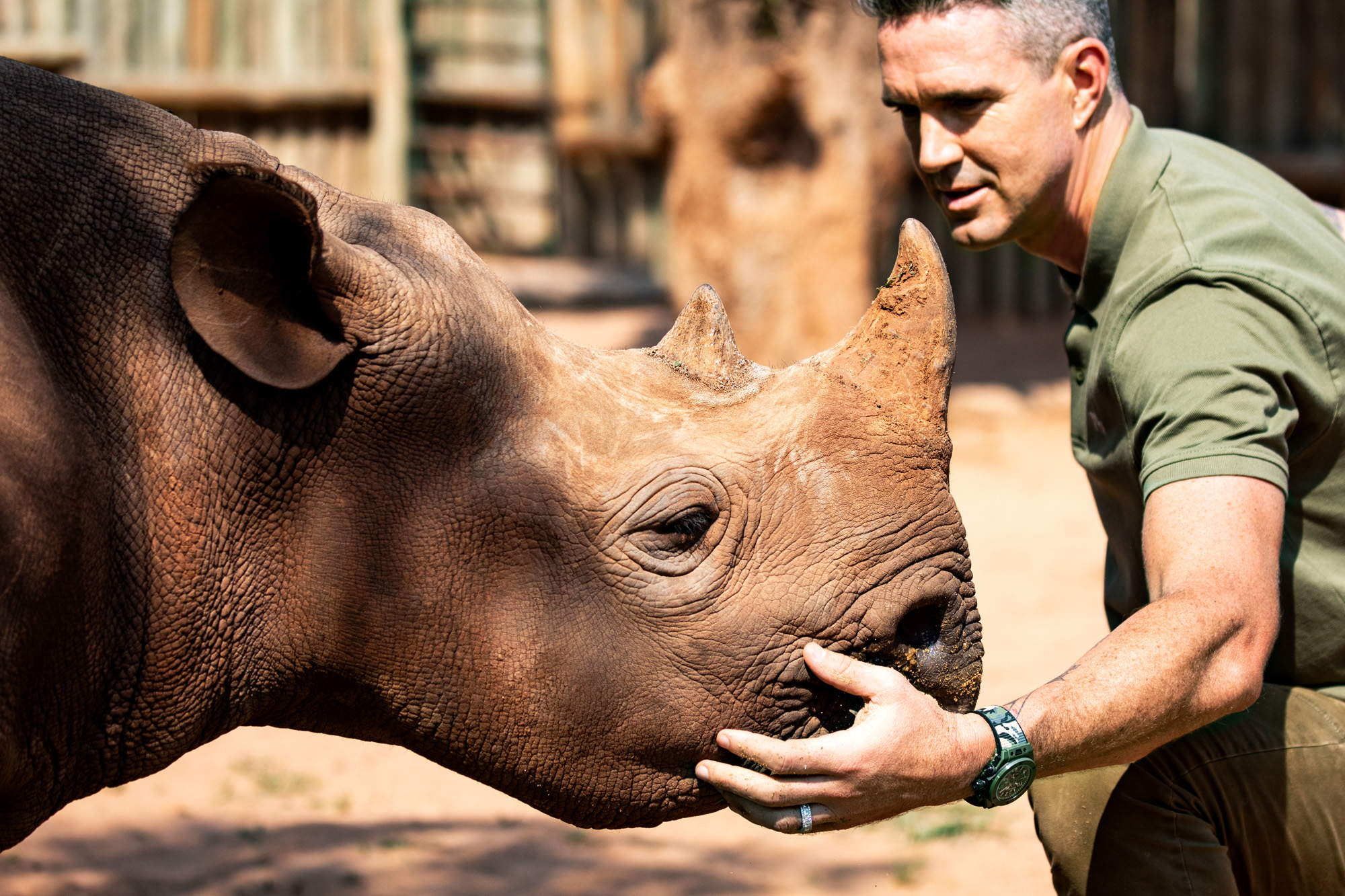 About the watch
The earlier iteration of the watch featured a beige ceramic case that symbolised the colours of the South African bush in winter. The watch was released in India along with the launch of Hublot's flagship boutique in Mumbai. The 2nd edition of this collaboration is inspired by the natural colours of the bush in summer, and comes in a blend of two shades of green; the green ceramic case and the green camouflage rubber or velcro strap.
Limited to just 100 pieces, the watch features its special edition number engraved on the back of the sapphire crystal glass with the SORAI logo. The matte green skeleton dial is decorated with a matte green lacquered appliques filled with white luminescent. The special "Rhinoceros" applique at 9o' clock further adds more charm to the watch. The 2021 Hublot Big Bang UNICO SORAI is powered by Hublot's UNICO Manufacture movement MHUB1242 that clocks in a power reserve of 72 hours and is made of 330 components.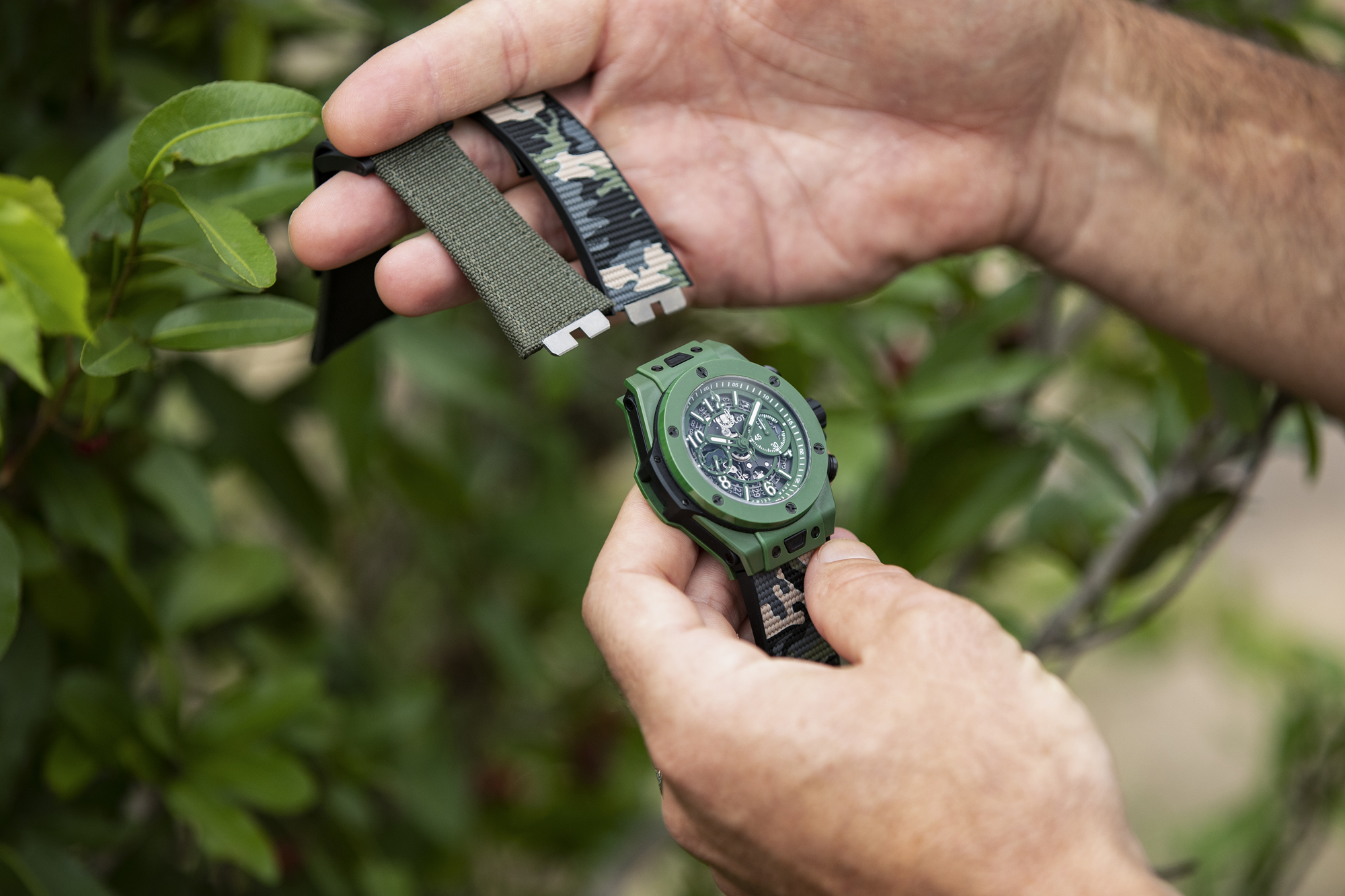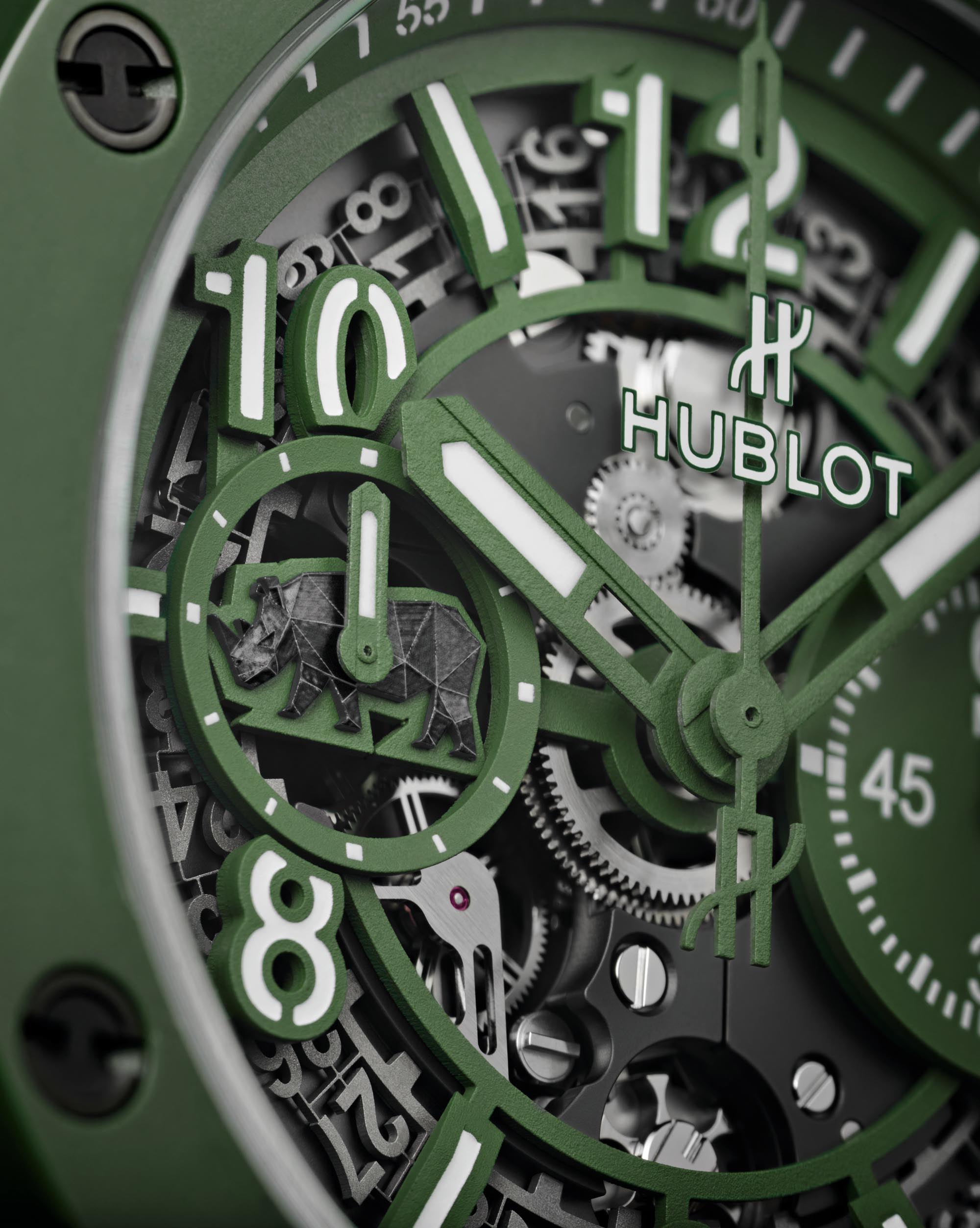 We caught up with Kevin Pietersen to talk about this collaboration with Hublot, the SORAI foundation, and the newly released Big Bang UNICO SORAI watch. Excerpts below:
WTI: The last we met was during the launch of the first SORAI watch in 2019 and a lot of changed since then. Can you tell us a little about how you been especially during a time like this?
KP: Since you are asking me this question I want to answer it in my personal capacity. I know that its been very tough for a lot people in the last 12 months. Personally, my family and I have had one of the most amazing time purely on the basis that we live out in the country side in the UK. My schedule is normally very hectic and I travel a lot and I am all over the place, so to be actually told that you are not going anywhere and you are staying at home was something that we loved. At a personal level, we never really suffered at the hands of the pandemic. The most difficult thing was not seeing friends and family. I think what I am really struggling with right now is not being able to get back to South Africa, not get back on the Safari, and go to the bush to see my friends and family there. I know my parents are really struggling cause they cannot see their grandchildren as a lot of their grandchildren live in the Uk.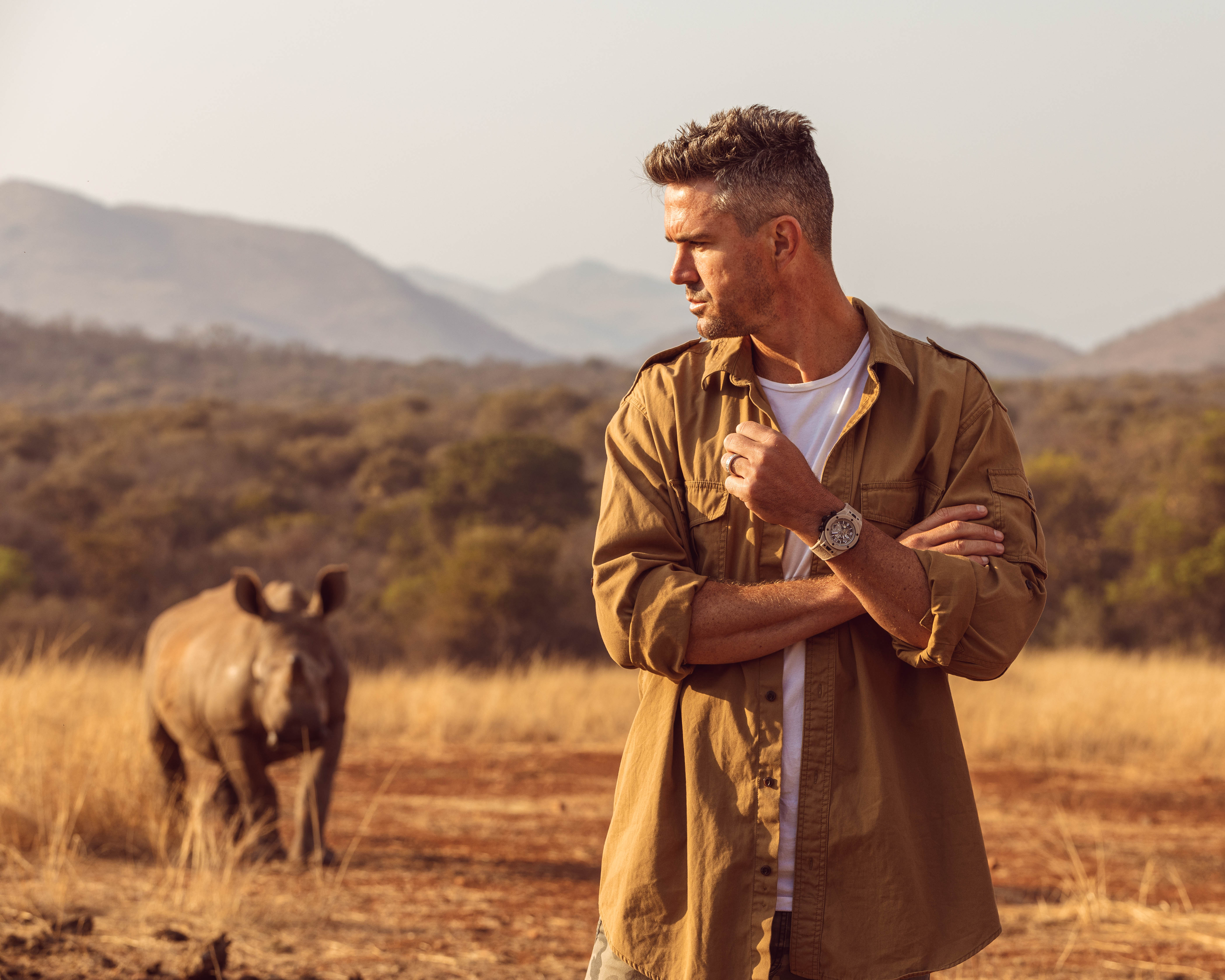 When we managed to get to South Africa during Christmas while it was a good time at the bush, it was also quite tragic. We got to know that the rhino population is decreasing at a very high rate, animals are being hit on a daily basis. With the hit on tourism in South Africa, a lot of the camps have had to close their doors for a very long time. Being a third world country, South Africa does have government support that is as good as other countries, like UK. This has led to big entities not being able to support their employees, which has led to job-loss and cost-cutting. These kind of measures have taken place in the anti-poaching areas and resulted in the rise in poaching and the killing of animals.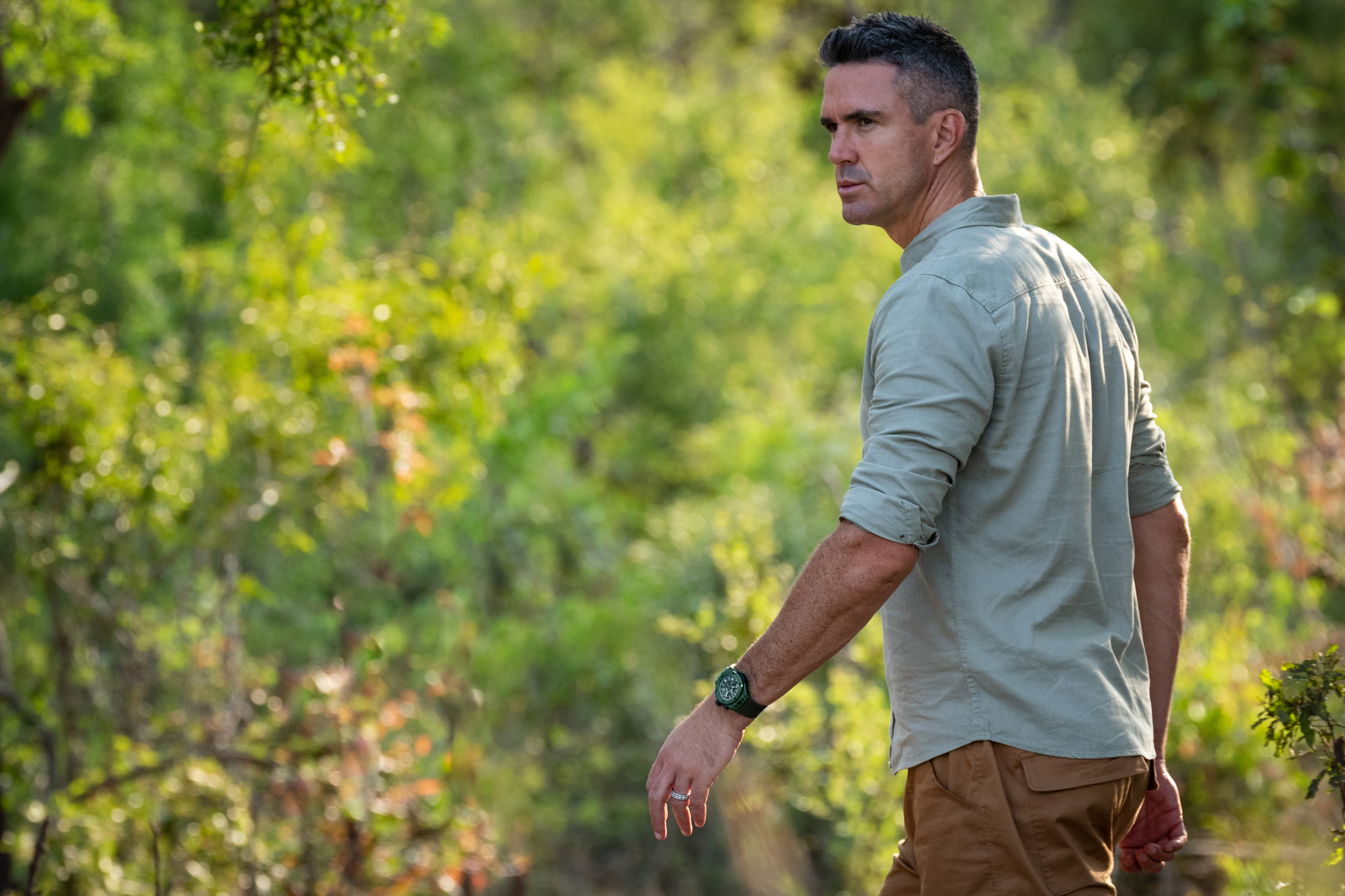 WTI: Regarding this, how do you think SORAI as an organisation has helped in terms of protection and spreading awareness about the rhino?
KP: The most amazing part of the collaboration is the awareness in terms of what the message is and how to make people aware of how bad the situation in South Africa is. Hublot's global reach has helped in spreading the message to places where even cricket cannot go. I remember when we released the first watch, the first Hublot boutique social media page that drove the message was Vietnam and that is where the heart of the trade is. This was great because Vietnam is a place that me as a cricketer can't get to because the country does not know what cricket is. So when you collaborate with a business that is as powerful and as global as Hublot is, and as loved as Hublot is, you know that you are going to be hitting the right notes and the right tones. I think that was something that really impressed me and it made me love the collaboration even more. I remember I was in my lodge in South Africa with Ricardo (Guadalupe, CEO, Hublot) and the team and when we saw Vietnam picking the watch up, we all started smiling. It made us all so happy that the messaging and the awareness of rhino conservation can target areas that I could have not got to by myself.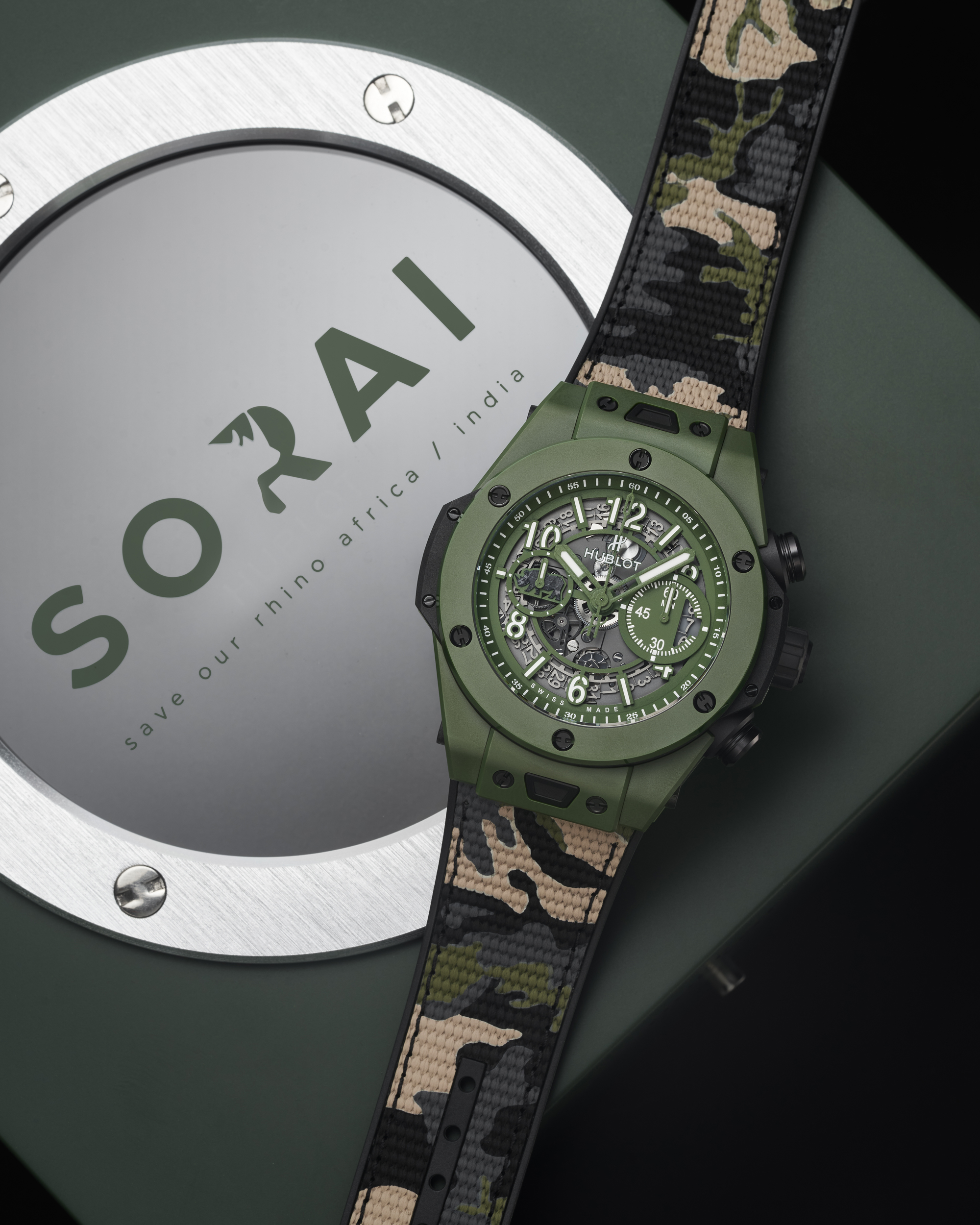 WTI: How has the partnership between SORAI and Hublot evolved in the last two years?
KP: The evolution of any partnership, atleast in the last 12 months, has been really difficult purely because you can't have physical meetings. I think the world has suffered because face to face meetings have been taken away from us. So what we did was we conducted a lot of Zoom meetings like this one. The relationship had taken a very technical format purely from the basis on trying to decide on the colour, shape, and size of the new watch. So I haven't been hands-on because we just haven't been able to travel but when you are dealing with Hublot, you always know it is going to be first class. It is a given that the service is going to be amazing and the communication is going to be fantastic. I think everybody is going to be pleasantly surprised to see how amazing this new watch is. It really is something that gives me goosebumps and it's something that makes me smile whenever I think about it.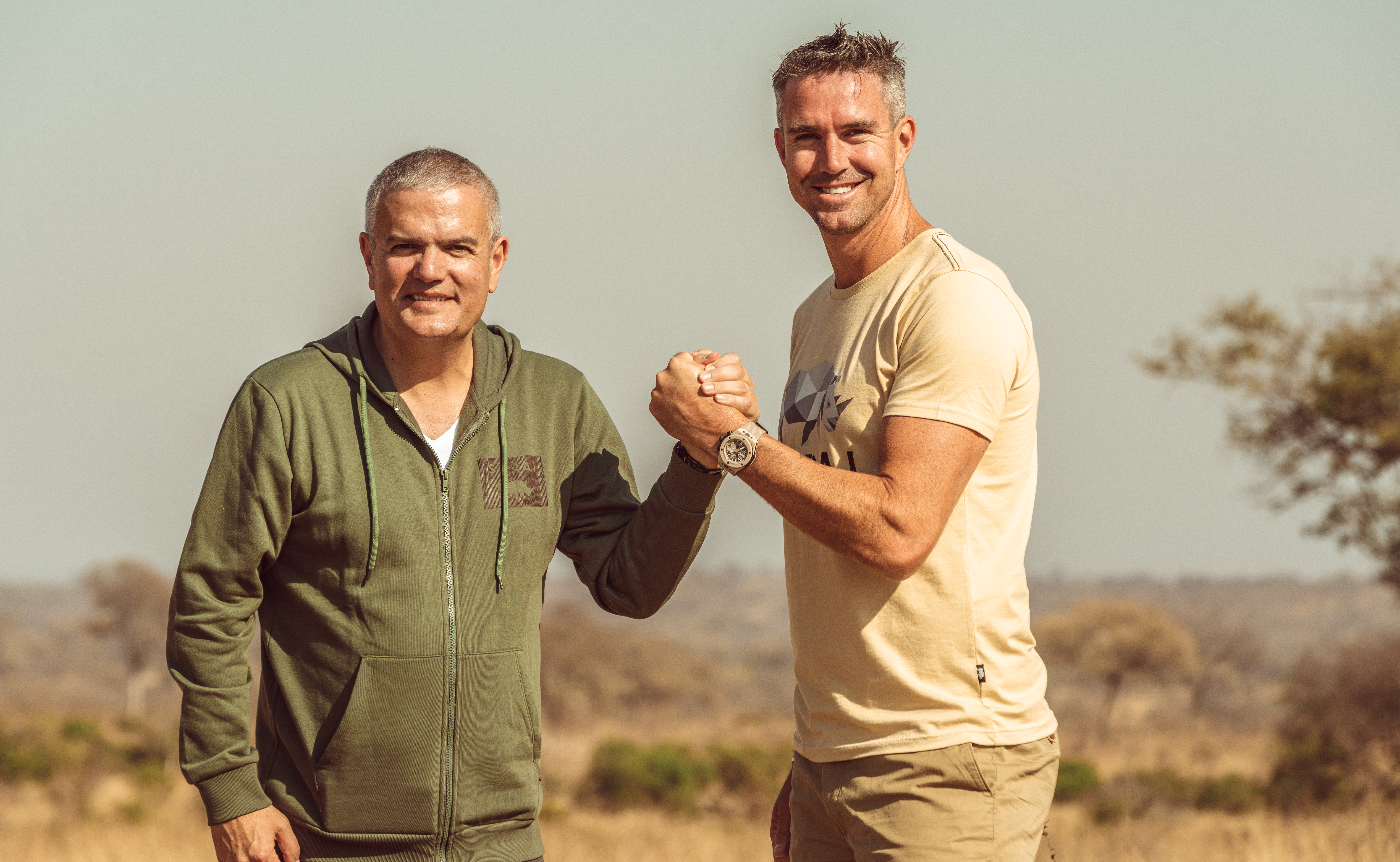 WTI: How difficult or different was this experience of coming up with a watch with no physical interactions?
KP: Yes, it was a different experience, but the relationship is strong and strengthened within the realms of how quickly the watch sold out the last time and the awareness that the campaign produced. The respect within the collaboration and the two organisations is so good that it actually wasn't that difficult at all. Yes, I miss the face-to face; of course I miss sitting down with Ricardo and the spectacular team that works in the Hublot factory and offices.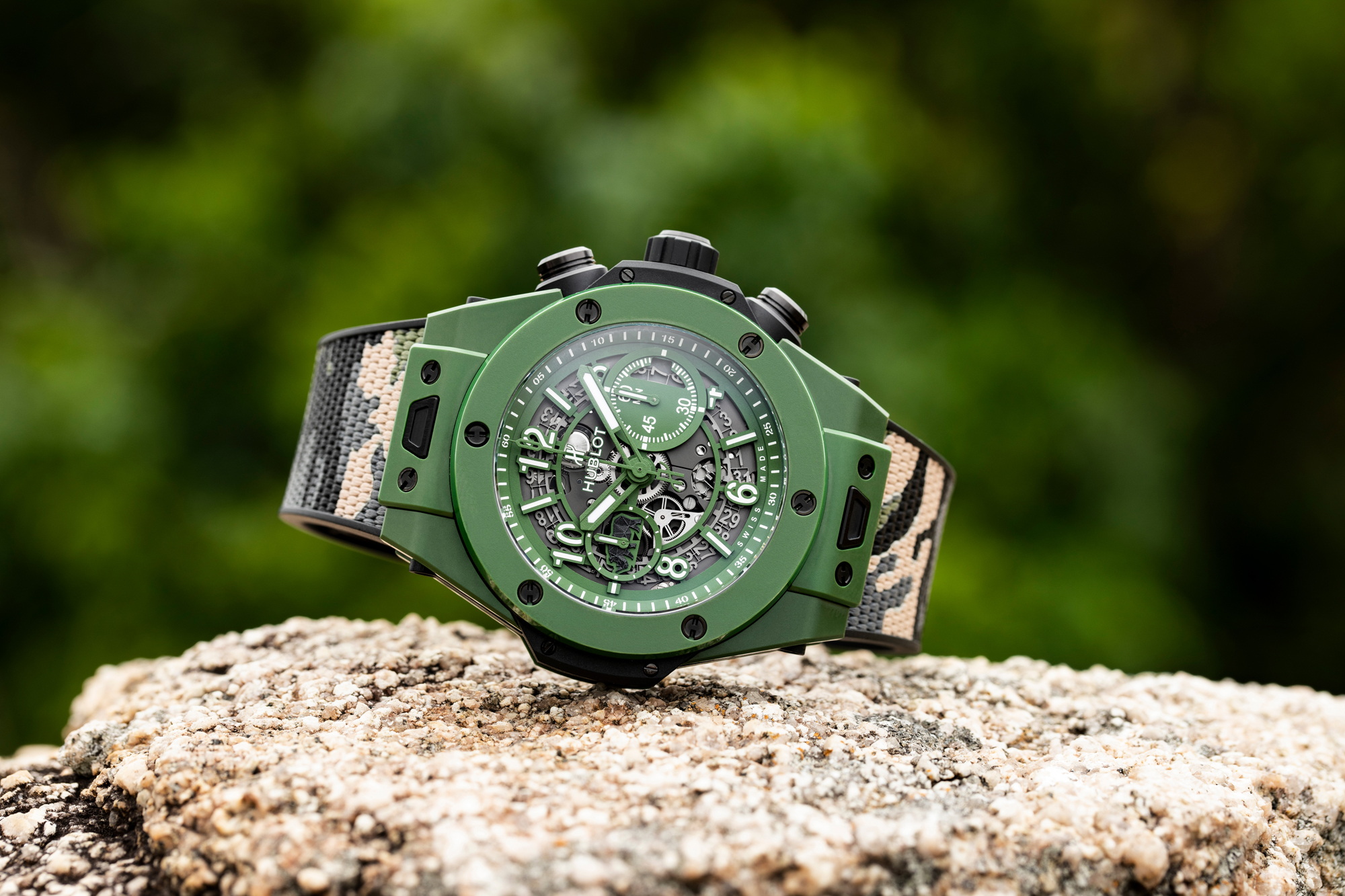 I think this year is even more important because we are in the midst of a global pandemic, which has been caused by illegal wildlife trade. I think that the messaging, the awareness, and our voices collectively need to shout as loud as we can. I am here in India, siting near the window overlooking a huge field in Ahmedabad that is a testing centre and there are hundreds and hundreds of cars.We know what is happening here at the moment and it is not great, and it is all because of illegal wildlife trade. So this collaboration and this watch launch is important to put all our effort into, to shout as loud as we can through Hublot's global distribution and around the messaging about how bad illegal wildlife trade is and how it needs to stop.
WTI: How has the watch industry reacted to the first SORAI watch?
KP: Social media is such a cesspit, honestly, and you get the worst of some people. It can be a really dark and horrible place with people getting up to hurting and being harsh. So I was pleasantly surprised that I have not seen one negative comment for the watch. Normally, you can say that you can see a couple from the thousands of good ones, but honestly I have not seen anything negative around the collaboration. So when you see such a positive response and understand how quickly the watch has been sold out before it even went out into the market, it feels great. The notes that we collectively hit together in the messaging, the marketing around the release of the product, how we took over Heathrow, how we took over Piccadilly Circus and the buzz we created on social media, all of it was better than I could ever possibly imagine.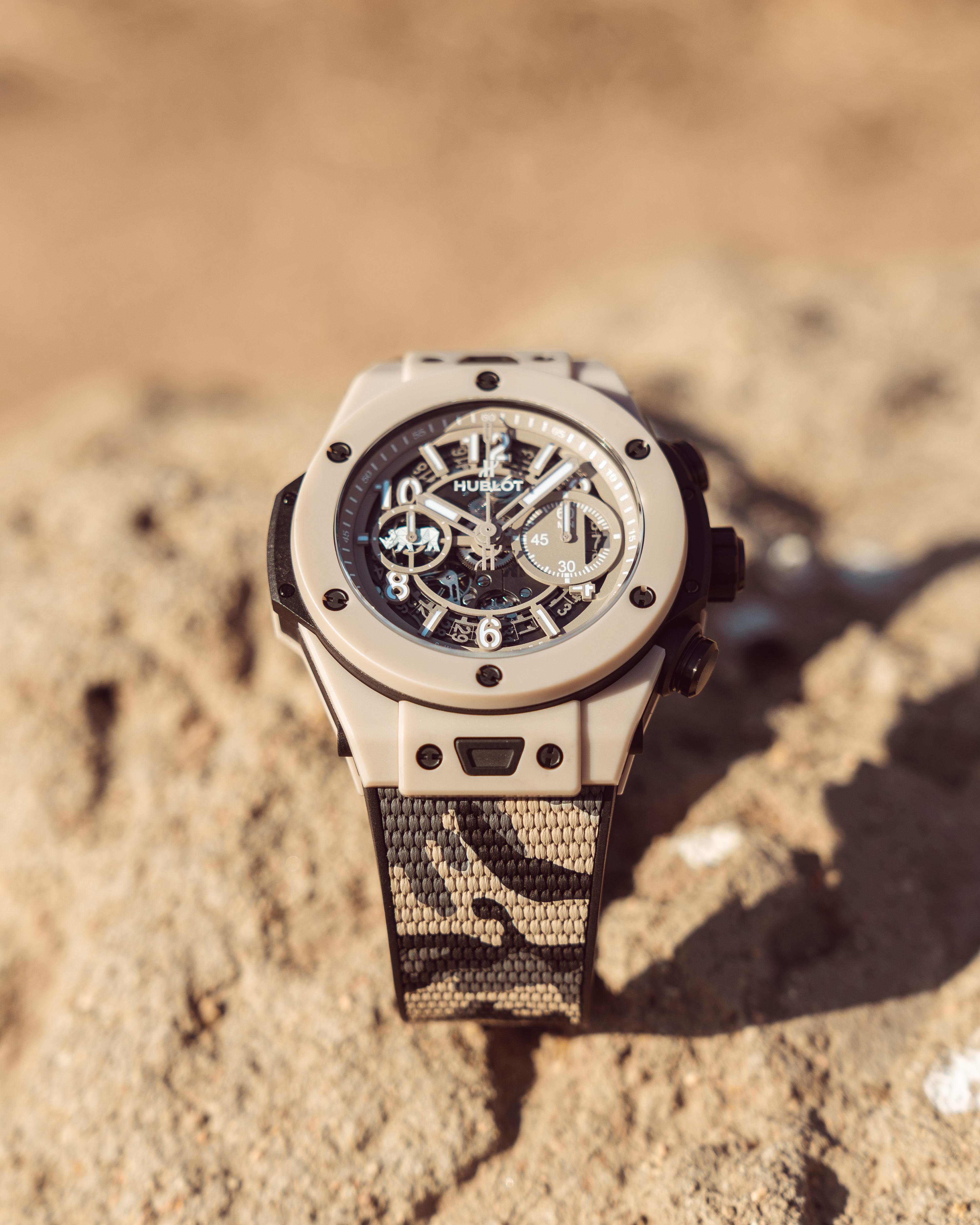 WTI: What are you looking forward to from the partnership now?
KP: I think that hopefully Hublot has seen the success of the collaboration and seen the difference that we can make together as partners. We can form a link to something going forward that makes the partnership a lot bigger and a lot deeper. And I think in light of how I have just explained the situation of the world, we need big global brands (and there are many who have approached me to collaborate) to collaborate and together we can combine their power with ours to stop illegal wildlife trade. The great thing about Hublot is that they haven't reacted to what happened in just the last 12 months -- they were proactive 24 months ago. I just love the tag "Hublot Loves Art", "Hublot Loves Football" and I would love to dive deeper into this relationship and focus on a 'Hublot Loves Wildlife' initiative.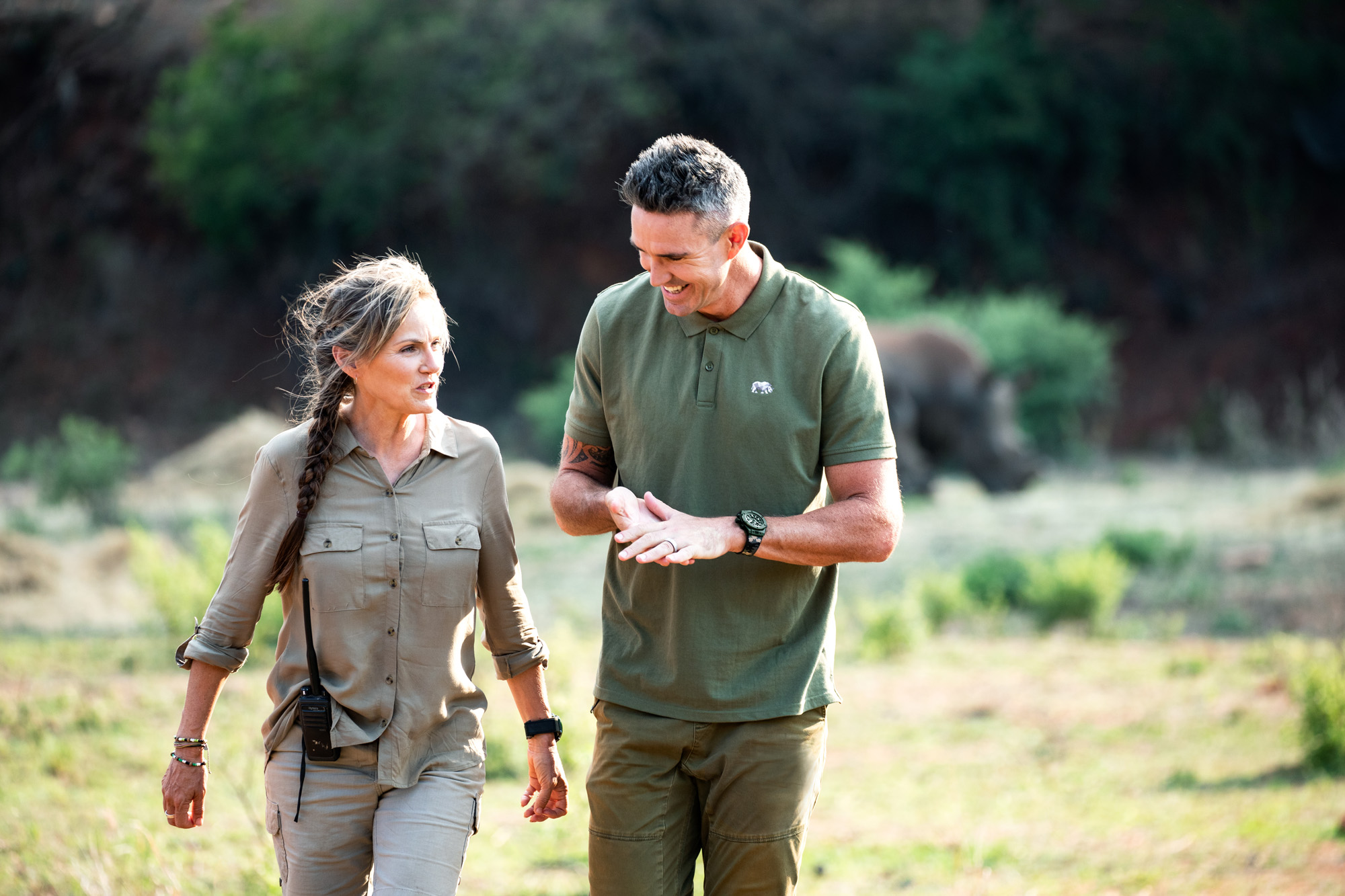 WTI: How has your journey been as a conservationist? How has the last year impacted you through the lens of a conservationist?
KP: It has been emotional, Sujana. I say that because you have good days and then you have bad days and unfortunately the bad days outweigh the good days because every time I see, hear, or get sent a picture about an animal that's dead, it hurts. Sometimes you want to give up because you feel like you are fighting a losing battle because the level of corruption within the system is so high. One day you see the rising numbers in rhino deaths in the Kruger National Park, other days you see reports of increase in number of the Indian rhino at the Kaziranga National Park.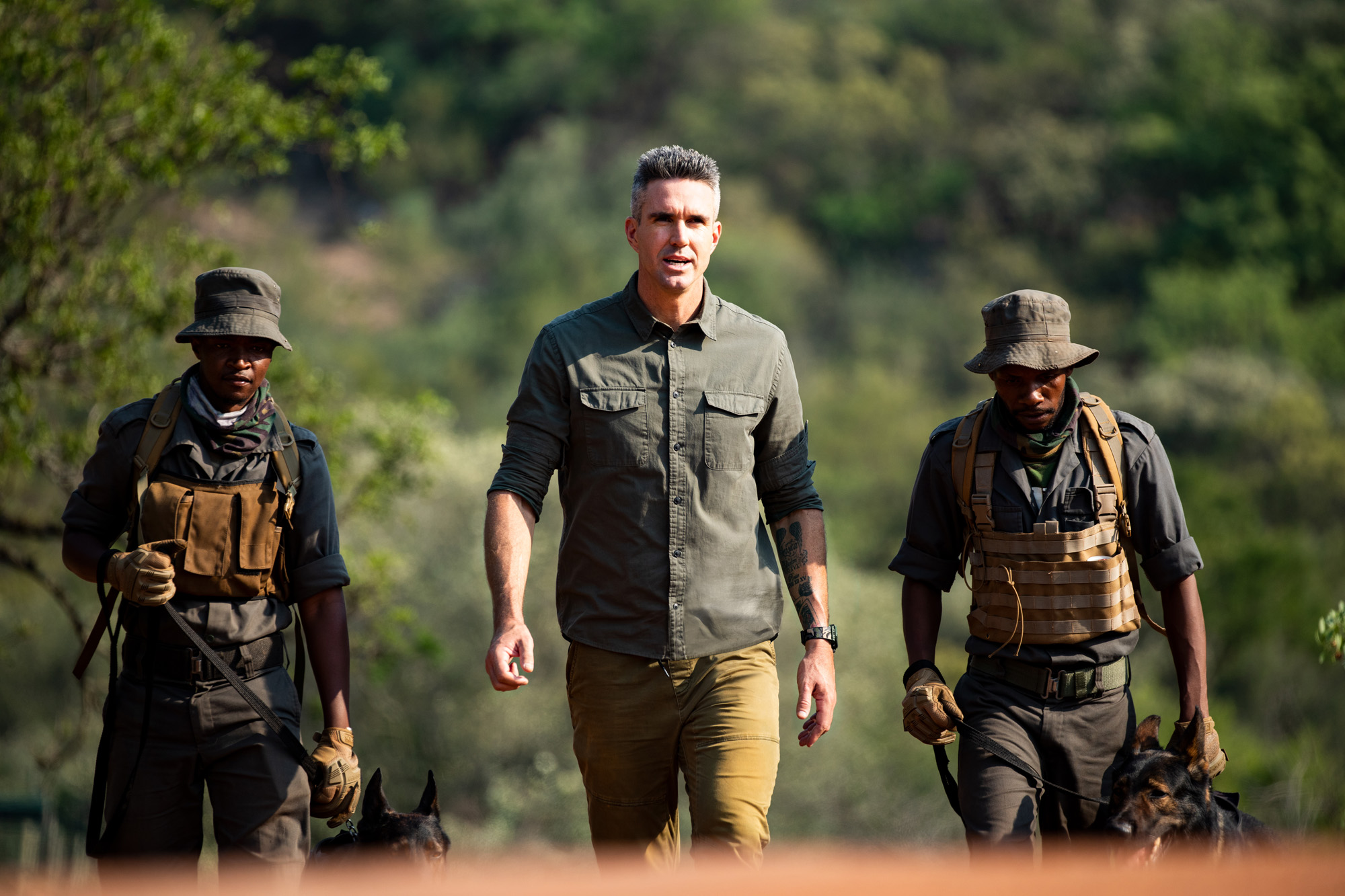 When you are in your dark little pit thinking there is no where to go, I see an animal and see how beautiful they are, I start thinking of why I got involved in this. This thought takes me on a different path because I feel determined then to believe that there is no way that I can give up on these animals, there is no way that I can stop trying to make the world a better place, and there is no way that Africa can be Africa without one of the Big Five. This is my massive drive - to make sure that we continually protect these animals. What SORAI is doing at the moment is that we are looking at technology to try and find a way where we can manufacture it to be a lot more proactive in saving species. If we can get that right, then we can start saving more animals. We are working with people on the ground in South Africa to try and figure out if there is a technology that we can fund to make the place safer for the animals.
Technical Specifications:
Reference: 411.GX.5220.NR.SOA21
Limited edition: 100 pieces
Dial: Matte Green Skeleton with "Rhinoceros" Applique at 9 o'clock, Matte Green Laquered appliques with White Luminescent
Case: Microblasted and Polished Green Ceramic
Diameter: 45 mm
Thickness: 15.45 mm
Bezel:Microblasted and Polished Green Ceramic
Water resistance: 10 ATM (100 m)
Movement: Hublot MHUB1242 UNICO Manufacture Self-winding chronograph flyback movement with column wheel
Frequency: 4 Hz; 28'800 A/h
Power reserve: 72 hours
Number of components: 330
Jewels: 38
Caseback: Microblasted Green Ceramic En- graved "LIMITED EDITION", "N° XXX/100", Sapphire glass with Anti-reflective Treatment with Logo SORAI Printed
Strap & Buckle: Green Fabric Strap with Micro- blasted Black Ceramic Buckle
Black rubber with Camouflage De- cor With Black Ceramic and Black- plated Titanium Deployant Buckle Clasp
Price:
INR 17.60 lakh (approx.)