I have always had clean and simple taste in watches and after 30 years of being in this industry, it hasn't failed me yet. Which is why the new Tudor Rangers – Ref. M79950-0001, Ref. M79950-0002, and Ref. M79950-0003 – launched as a homage to the 70th anniversary of the British North Greenland Expedition – strike me as the best value watch out there from any mainstream luxury watch brand.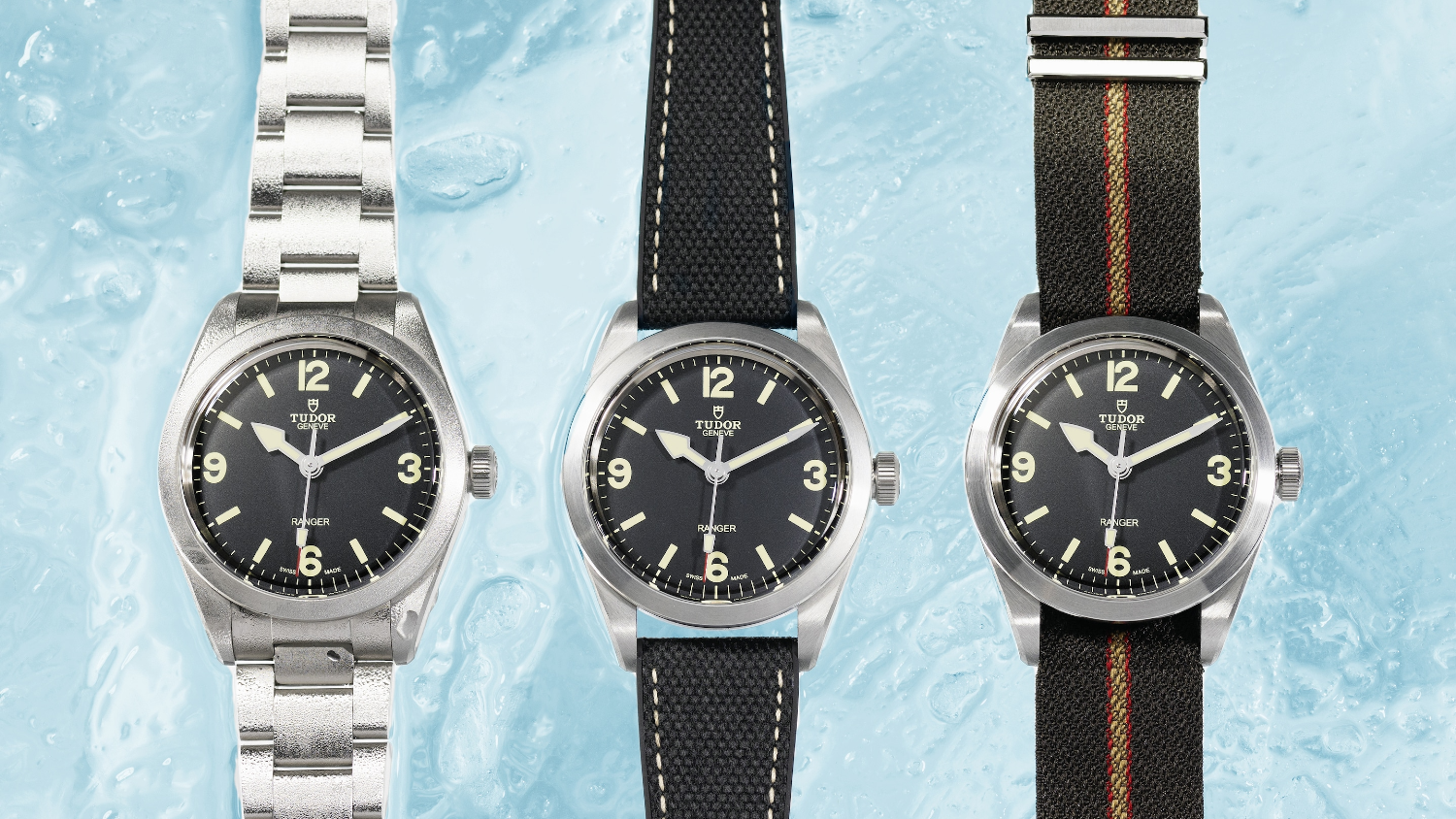 New Tudor Ranger Ref M79950-0001, Ref M79950-0002, and Ref M79950-0003
Just to give you a little context, in 1952, the British North Greenland expedition left London to embark on a two-year scientific mission to study ice sheets in Greenland. Thanks to Tudor, they were all wearing brand-new Oyster Prince model watches, which was Tudor's first automatic and waterproof watch.
This was this pivotal moment in Tudor's history that enabled them to test their watches under severe weather conditions for durability and accuracy. Interestingly enough, after returning from this mission, one of the participants wrote a letter to Tudor (preserved in their archives) stating that, "his watch maintained remarkable precision and at no time did it need to be rewound by hand."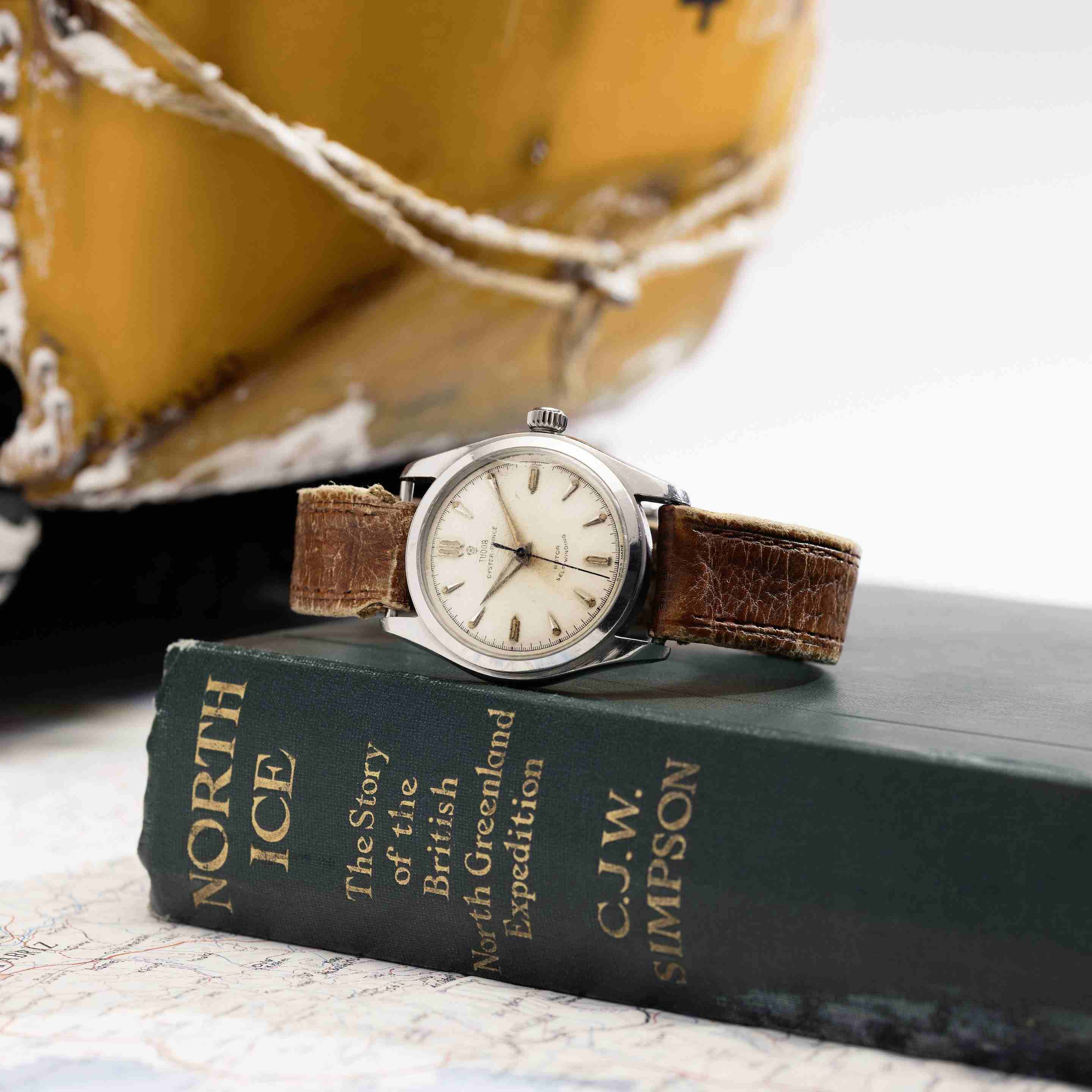 Ever since Tudor started transitioning to in-house movements within the last five or so years, I have been waiting for them to make this model. And since its release earlier this month, journalists, collectors, and watch aficionados have all been talking about it in one way or another.
It's not like the Ranger is a new model for Tudor, but in my humble opinion, it's the ultimate one because of the size, styling, movement, and price. The previous generation was released in 2014 and had a 41mm case without end links and was on an Oyster-style bracelet. The case was equipped with a reliable ETA movement and the price was under US $3000 give or take. For the most part, it did well, but some thought the case was too big and thick. It was discontinued in 2020.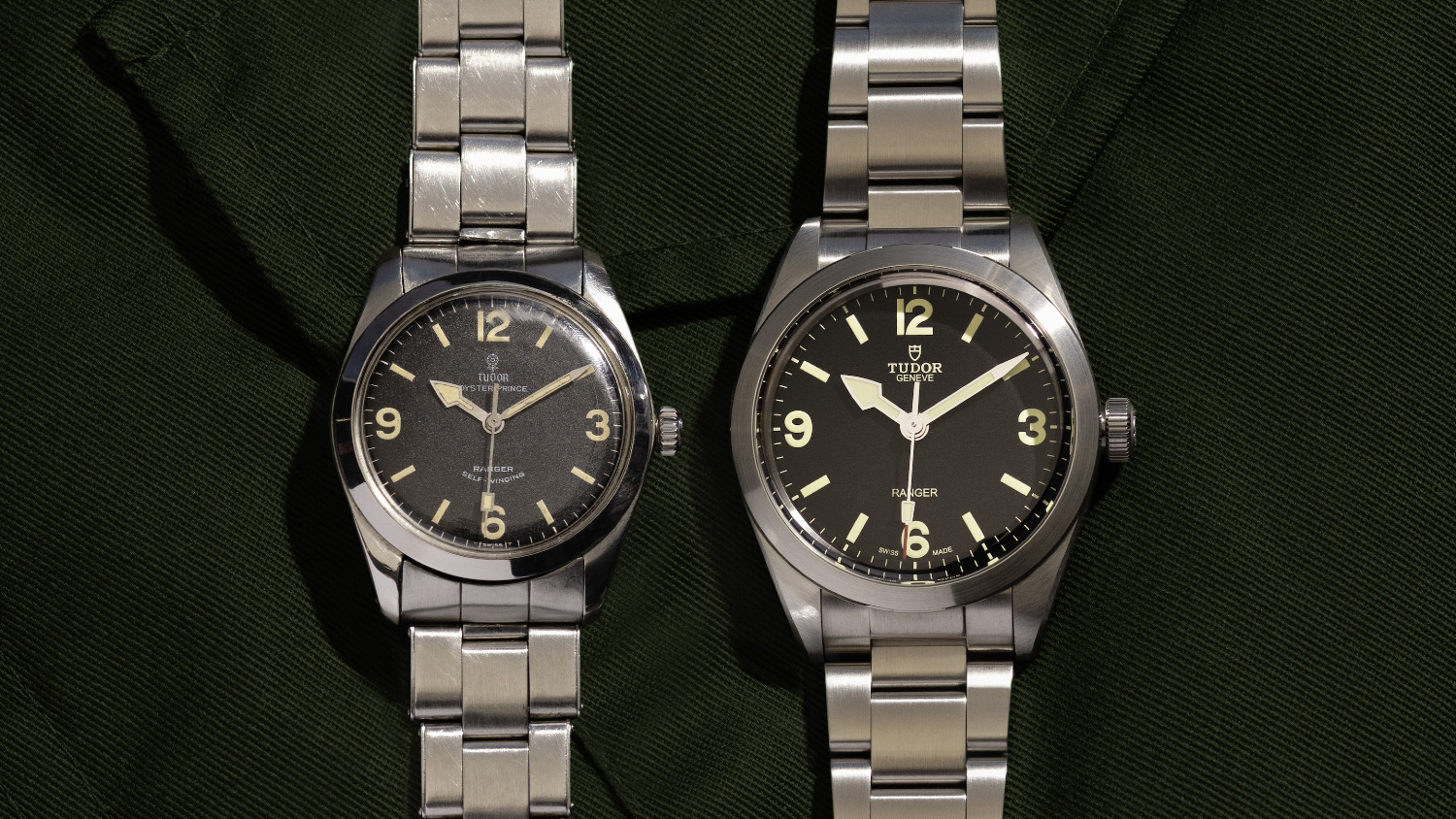 A 1965 Tudor Ranger (right), with the new Tudor Ranger
This latest Tudor Ranger is every bit as fresh as it is vintage-inspired. It has been scaled back to a new stainless 39mm case, similar to the
Black Bay
Fifty-Eight but without a rotating bezel. It has an upgraded Oyster-style bracelet with a T-clasp, allowing the wearer to make micro-adjustments without needing tools. The movement is the in-house, self-winding, MT5402 caliber, COSC certified with anti-magnetic silicon balance, 70-hour power reserve, and there is a water resistance of 100 metres. The watch comes with an olive-green jacquard fabric strap with red and beige stripes (Ref. M79950-0003), hybrid rubber and leather (Ref. M79950-0002), and 316L steel with TUDOR rapid-adjustment clasp (Ref. M79950-0001).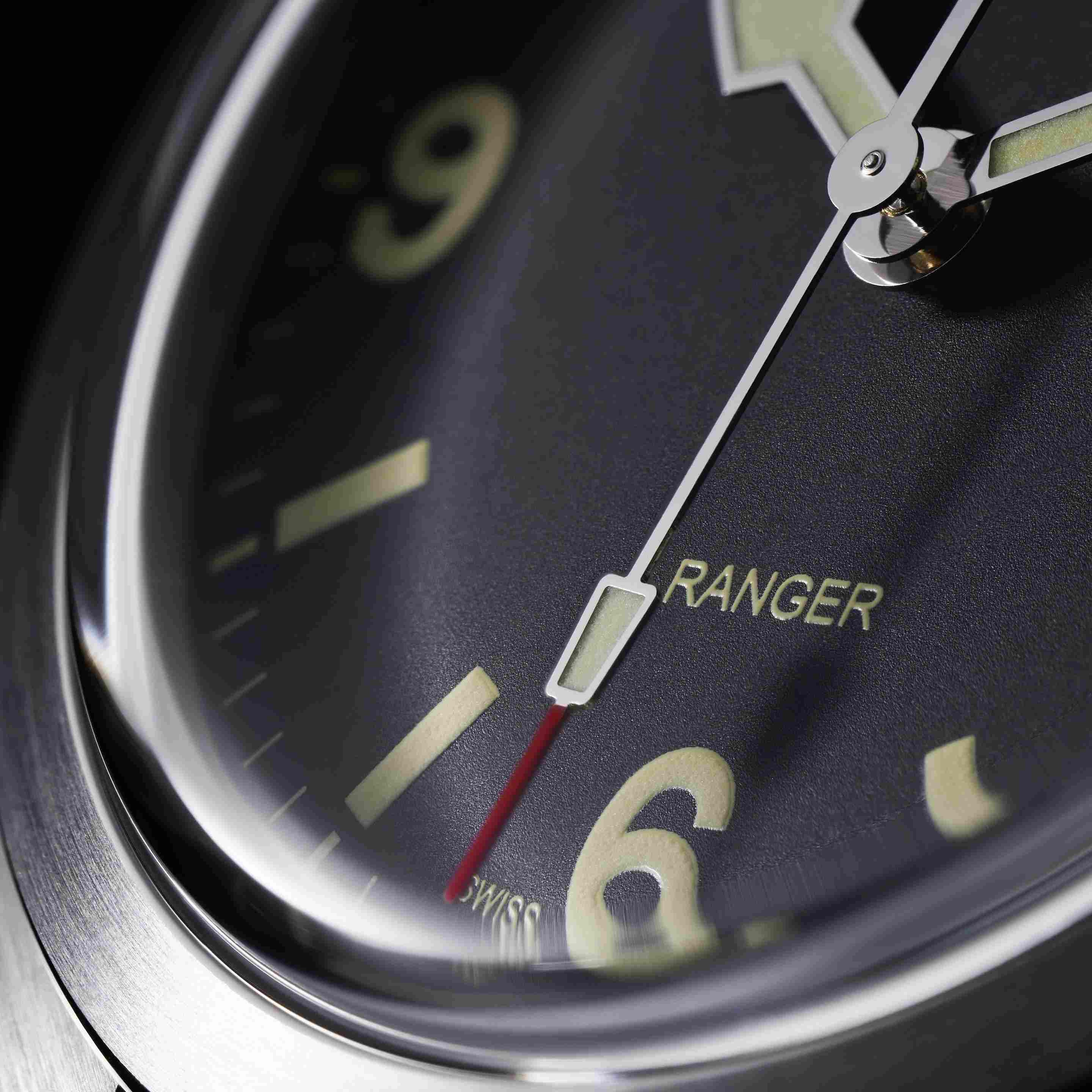 When you consider all the upgrades done to this watch from the previous version at a similar price point, it makes it hard to beat in the world of mainstream luxury watches from an established brand.
It was very smart for Tudor to introduce this watch because there were a lot of purists and collectors who were not pleased that Rolex went from a 39mm case, back to its original 36mm size on the Explorer, simply because it's too small for most men. This Ranger fills that void because it looks similar, is slightly bigger, yet is quite different from the Explorer. It also helps that the new Tudor Ranger, part of the Rolex group, is also less than half the retail price of bigger brother Explorer.
This watch brings us into Tudor's future with an in-house movement and new clasp system, while respecting certain design cues from their past, like the domed-shaped sapphire crystal, and all-brushed finish on the case, bracelet, and bezel. Also, the iconic grained, matte black dial with Arabic numerals (at 3, 6, 9, and 12) and painted hour markers, Ranger hands, and overall aesthetic are influenced by the vintage Tudor Ranger models from the mid-1960s. It's a larger, more modern-day, tool watch that's useful, stylish, timeless, and masculine.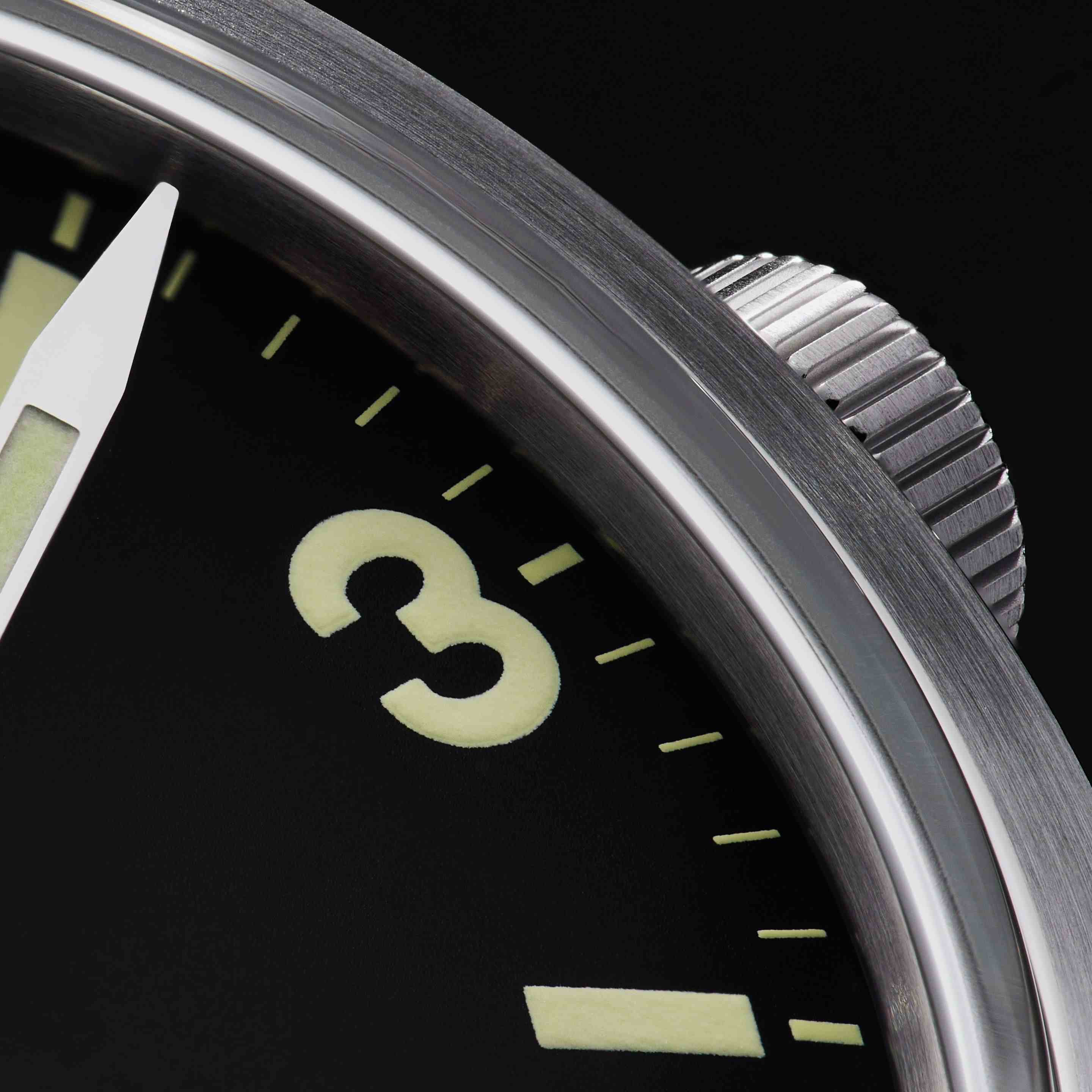 Tudor watches are quality-made watches from top to bottom and are built to last. They also hold their value and the best part is that they are priced like Rolex watches were over 20 years ago. If you are looking to dip your toe into the watch world without falling in, I highly recommend that you take the plunge by taking a closer look at this watch.
About the Author
Amit Dev Handa has worked in the luxury watch business his entire adult life, starting from a retail environment where he sold everything from Swatch to Rolex to A. Lange & Sohne, and also worked with politicians, celebrities, professional athletes, and watch enthusiasts alike. He has been trained directly by various watch manufacturers including, Panerai, IWC, Vacheron Constantin, Rolex, Jaeger LeCoultre, A. Lange & Sohne, and Zenith amongst others. Handa has also worked as a consultant to watch brands looking to expand their brands to the retail market. To reach out to him, click
here.