After organising the first part of the auction of the Kairos Collection: Exceptional Contemporary Timepieces by Patek Philippe in Geneva and all set to present the second part in Hong Kong on May 29, Christie's has now started to prepare for the third and final lap of the auction that will kick off on June 8 in New York. According to Christie's, apart from the 68 Patek Philippe timepieces to be presented, they will also showcase other scarcely found watches that have historical significance.
The Kairos Collection has been curated by distinguished collectors who have a discerning eye for some the rarest watches out there. The collection consists of more than 130 exceptional timepieces including some of the most coveted models like Ref. 5959R-001 Split-Seconds Chronograph in rose gold with black dial, and a Ref. 5074R-001 Minute Repeater Perpetual Calendar. The first part of the auction witnessed the presentation of 30 watches, while the second part will see the auction of another 30 models.
Speaking about the grand finale of The Kairos Collection in New York, Keith Davis, Head of Watches, Christie's Americas, said, "The first evening will be dedicated to the finale of The Kairos Collection, which will showcase 68 incredible treasures of the modern evolution of Perpetual Calendar Chronographs, Split-Chronographs, Métiers d'Art artisanal techniques, World Time references and Complications along with an array of never before seen dual signed Tiffany & Co Dials." He adds, "The second evening will be dedicated to 69 lots of extremely rare watches with the majority having original owner/family provenance, as well as historically important timepieces."
Here's a look at some of the finest timepieces that will be auctioned during the event.
Patek Philippe Ref. 5531R-012 World Time Minute Repeater
Offering a combination of two of their most popular complications—world time and minute repeater—Ref. 5531R-012 by Patek Philippe is a fascinating timekeeper. Measuring around 40mm, the watch is housed in an 18K pink rose gold case, which comes with open-worked lugs and has been decorated with a hand-guillochéd hobnail motif creating superb reflections of light. However, what steals the limelight here is the centre of the dial which features a captivating cloisonné enamel decoration, depicting the Lavaux vineyards on the shores of Lake Geneva. Powered by the self-winding mechanical movement Calibre R27 HU, the watch has a power reserve of 43 hours.
Patek Philippe Ref. 5950/1A-010
This exceptionally rare Patek Philippe model is offered in an art deco-style, cushion-shaped case and is equipped with the thinnest column-wheel movements ever made, which is at the same time the brand's first in-house chronograph movement called CHR 27-575 PS. This ingenious calibre powers a blue-coloured dial that consists of two sub-dials at 3 and 6 o'clock, a central, two-hands timekeeping system, and an outer railway fifth of a second divisions. Secured to the wrist with an ergonomically designed bracelet, the timepiece exudes a charming retro-vibe.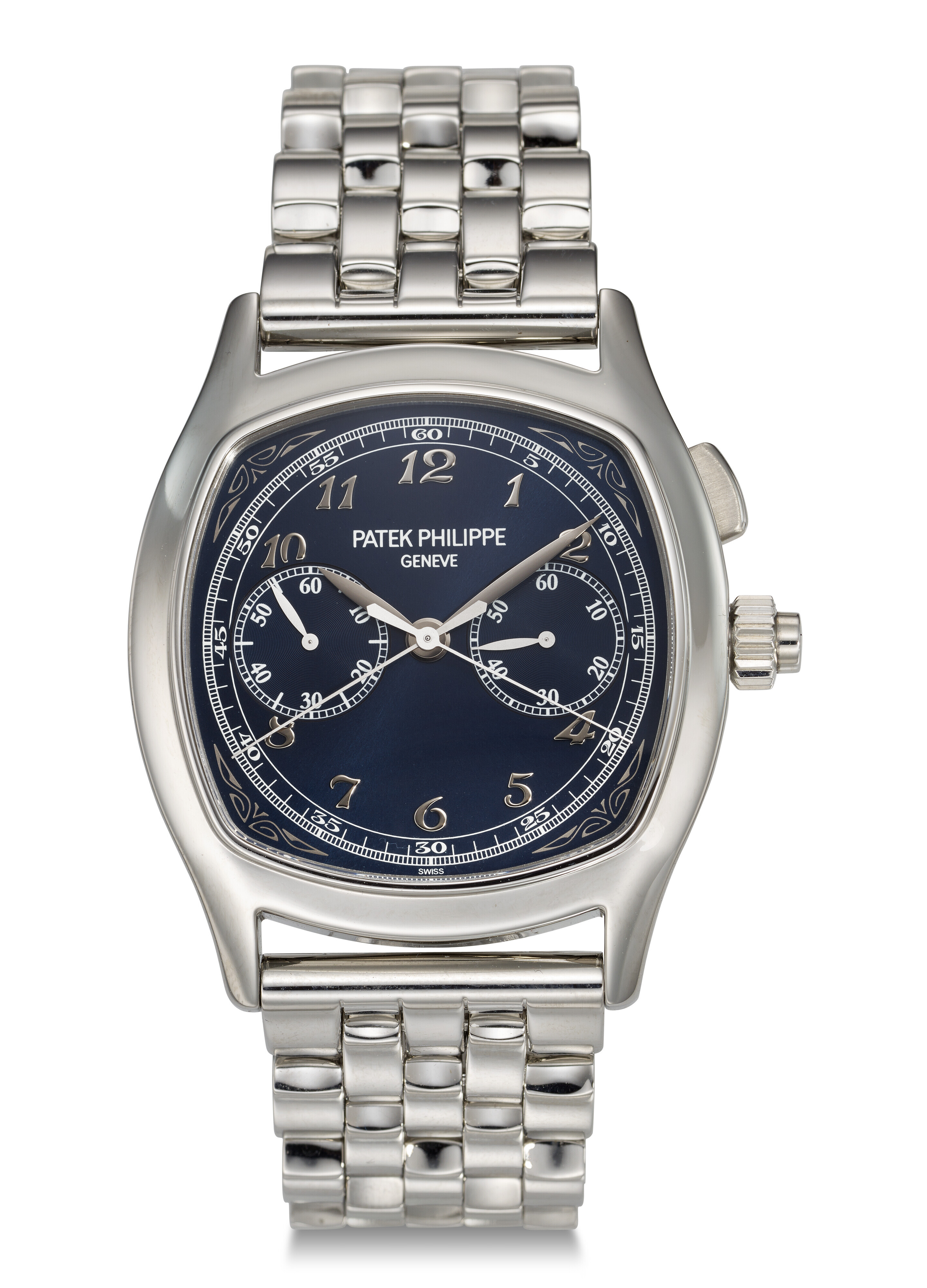 Patek Philippe 3448G 'Red Dot'
Sold back in 1981, this Patek Philippe timepiece has over the years become a holy grail for watch aficionados. Presented in an exquisite 18K white gold case, the watch consists of an alluring silver dial that offers a unique feature—a leap year indicator materialised by a small red dot located between 3 and 4 o'clock. Apart from this, the 37.5mm watch comes with a moonphase, day and date display, and a perpetual calendar complication. It's powered by calibre Cal. 27-460 Q that can run autonomously for up to 38 hours.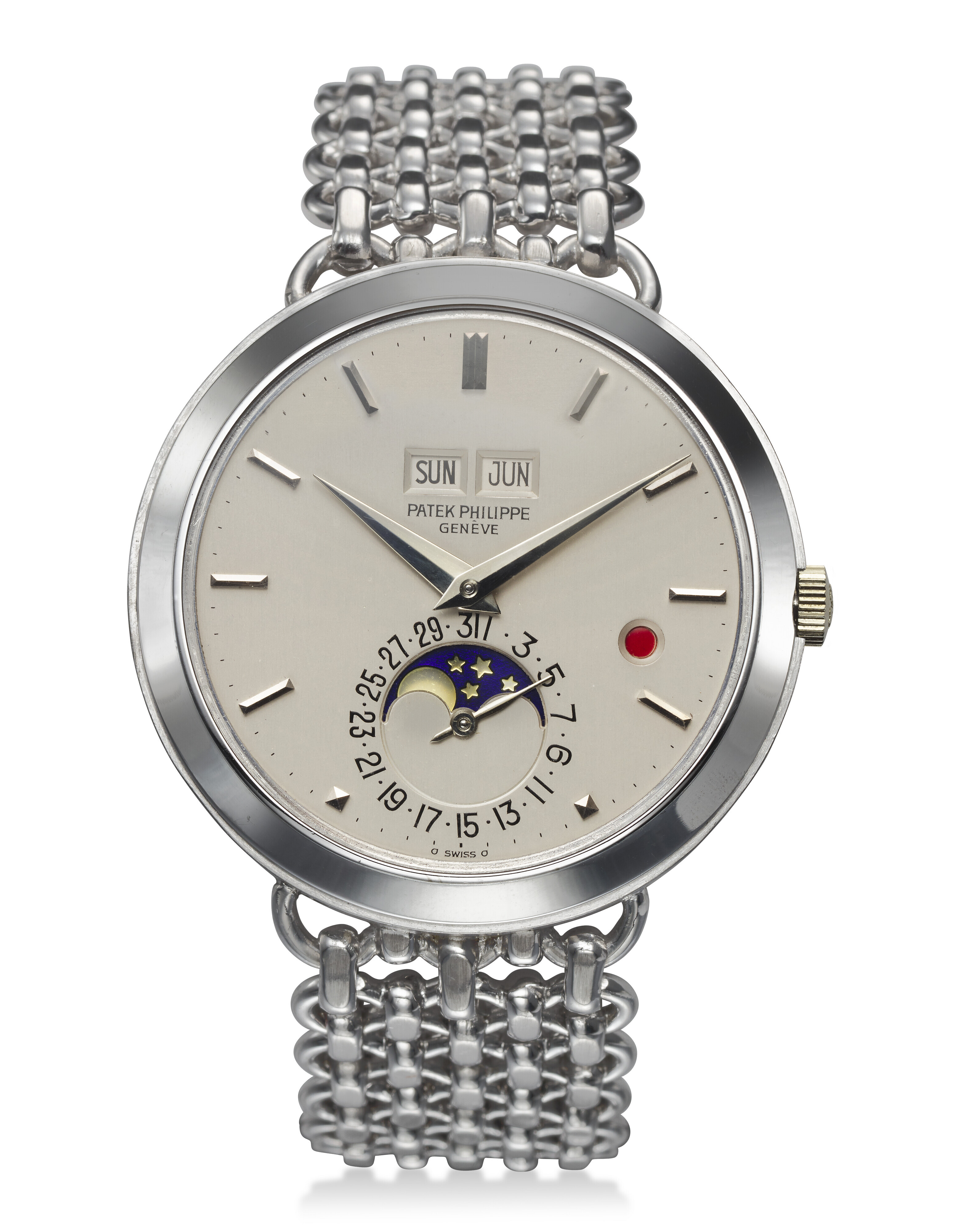 Rolex Daytona Ref. 6263 'Paul Newman Mark 1 Oyster Sotto Daytona'
The Ref. 6263 "Paul Newman Mark 1 Oyster Sotto Daytona" is arguably one of the most sought-after timepieces ever. Crafted from stainless steel, the watch features distinctive colour combinations as it comes with a black dial, and cream-coloured sub-dials in addition to the outer red fifths of a second divisions on a white chapter ring. Another attribute that makes this watch rare is the different font used for the Rolex designation on its dial. Unlike other Paul Newman dials, except for a few designed for Ref. 6262 and 6264, the R is bigger and the serifs more accentuated.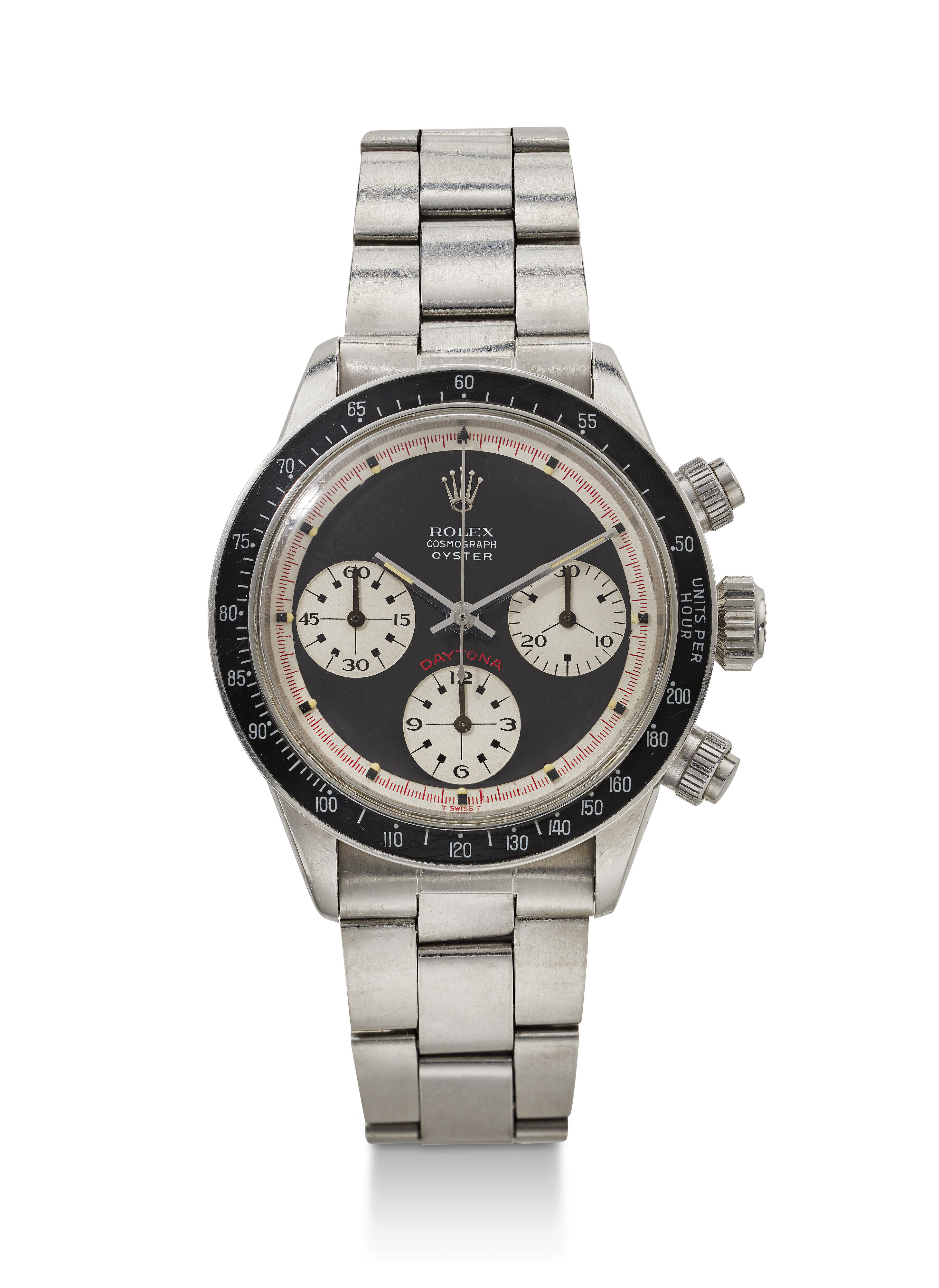 The Great Escape 3525 Rolex
Worn by one of the heroes of the 'Great Escape' of World War II, this Rolex watch offers a great historical significance. In 1943, RAF Flight Lieutenant Gerald Imeson was being held as a prisoner of war in Stalag Luft III, a Nazi prison camp. While he was at the camp, Rolex sent the Ref 3525 to him via the International Red Cross in Geneva as the watchmaker had promised to provide its watches on credit to all the captive British officers. More than 3,000 of them, including Imeson, sent postcards to Rolex explaining their circumstances and whereabouts, indicating which models they would like. Imeson received his watch on August 4, 1943, and wore it on his wrist on the night of March 24, 1944, when he and 75 other men tried to escape the camp through a tunnel.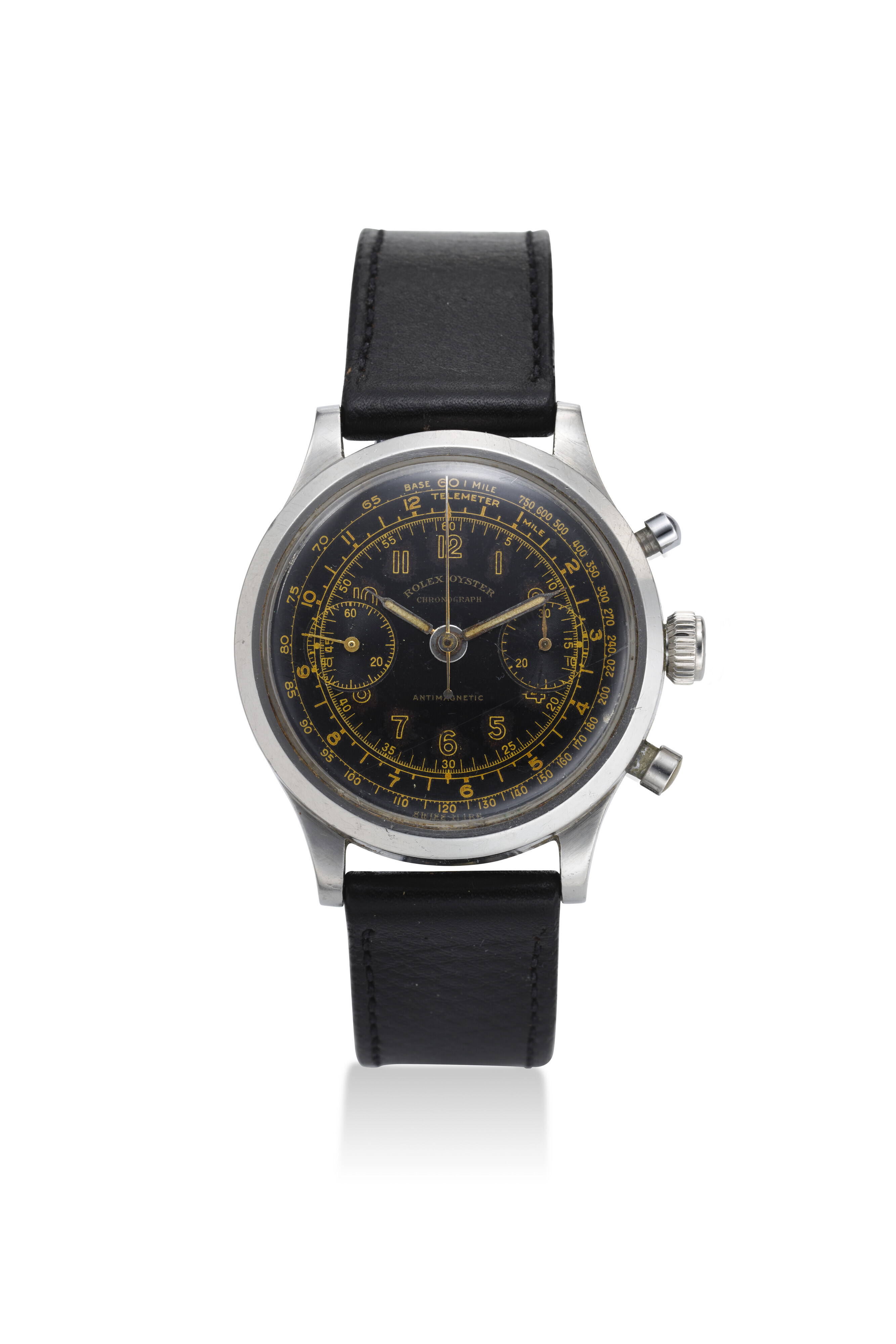 All images: Courtesy Christie's