Audemars Piguet releases a new limited edition Royal Oak Frosted Gold in a creative collaboration with the Italian jewellery designer Carolina Bucci.
The new limited edition timepiece in yellow-gold is the perfect representation of the Audemars Piguet contemporary woman. Designed in a creative partnership with the Italian jewellery designer Carolina Bucci, the 37mm Royal Oak Frosted Gold features a new dial style – a shiny, silver-tined mirror, replacing the trademark "Tapisserie" of the collection.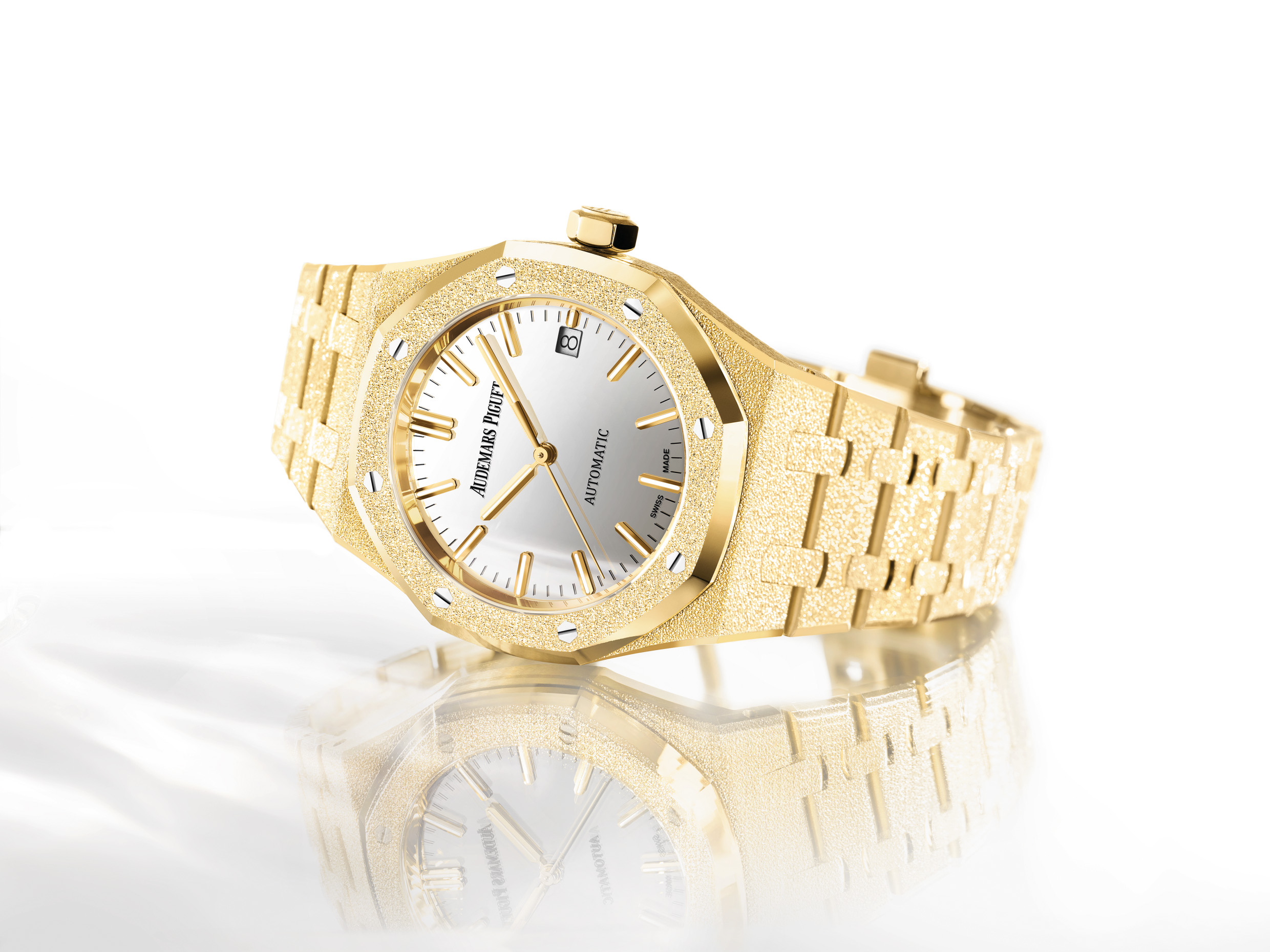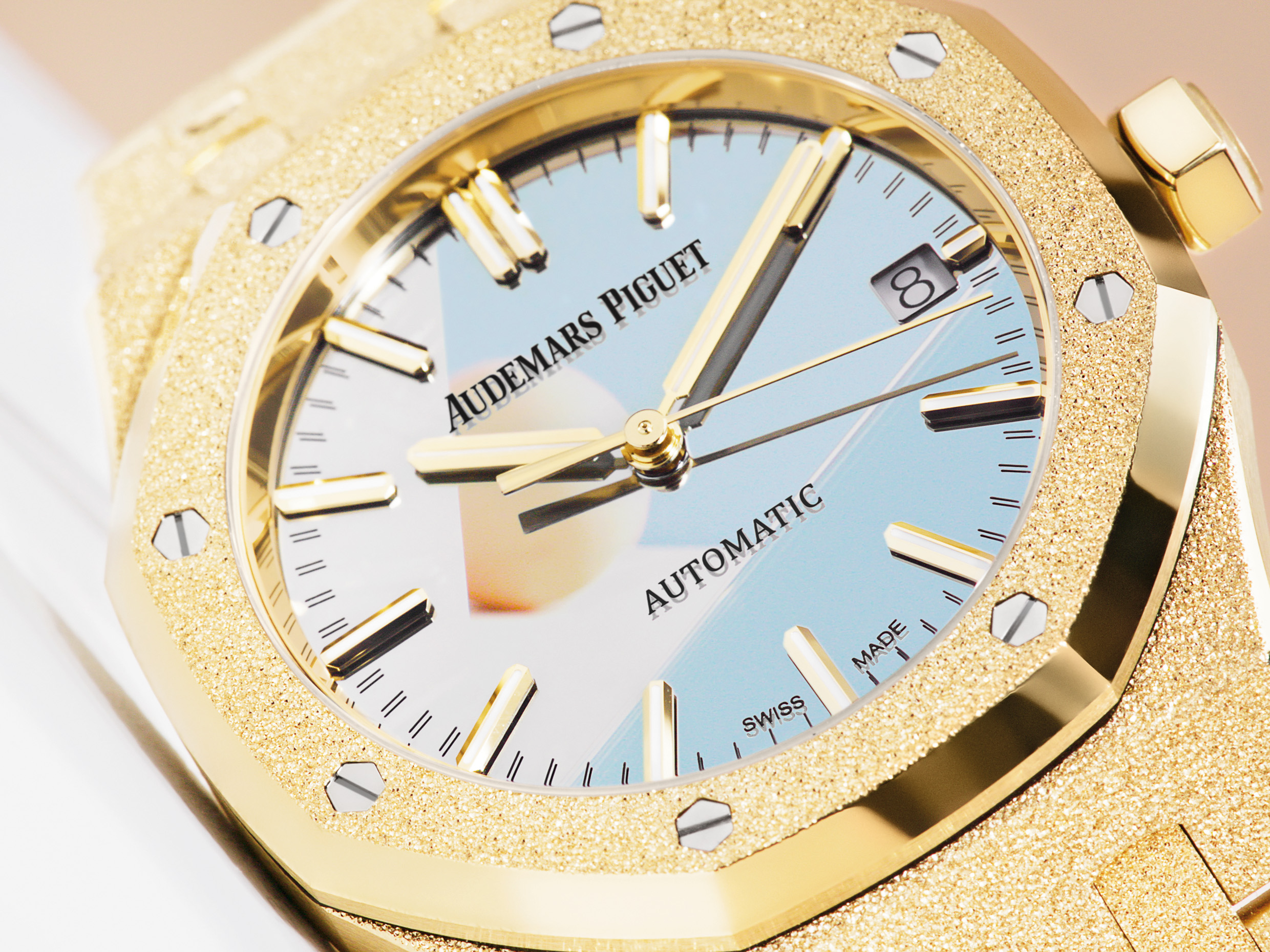 Bucci previously worked with the brand on the original 2016 Frosted Gold design to celebrate the 40 years of the Royal Oak. This year, however, her design seems to have evolved into a new direction – diamond dust in the yellow gold; her favourite version of the precious metal. ""With the rst Frosted Gold design, I took the perfection of the Royal Oak case and bracelet and 'roughed them up' a little, juxtaposing the perfectly imperfect Florentine nish with Swiss watchmaking precision. Now I'm doing the opposite, taking the textured surface of the "Tapisserie" dial and attening it out into a perfectly smooth mirror. The motive for both is to create something interesting and unpredictable. It's a fresh take on an icon made in the image of a contemporary woman", she says.
The limited edition automatic will be presented in a mirrored box bearing the Frosted Gold AP insignia.