For 2019, Fendi Timepieces is ready to present a varied new range of timepieces that not only complement the iconic and signature collections of its past but also moves forward with innovative materials and design aesthetics.
Fendi IShine
A beautiful collection that combines the Roman Maison's DNA wiht Swiss precision and watchmaking expertise. It features a unique patented gemstone rotating mechanism that is revelaed on the dial. With a comfortable 33mm case featuring a bezel and case sides with Lapis Lazuli inserts that create a fascinating mosaic effect, the new IShine collection ensures an elegant aesthetic that is not easy to find anywhere else.
Fendi My Way
A fitting tribute to the brand's heritage and signature design, the Fendi My Way collection features a stylishly structured Tonneau case that is strong yet pure, modern yet classic. This new collection is deeply inspired by the signature collection and features either precious stones or an iconic FF logo pattern on the bezel. Fitted with a bangle bracelet that works perfectly with the tonneau shape, the Fendi My Way not only explores a new shape but also welcomes the entry of the Glamy. It features a removable fox fur collar that instantly adds that glam quotient to the new edition.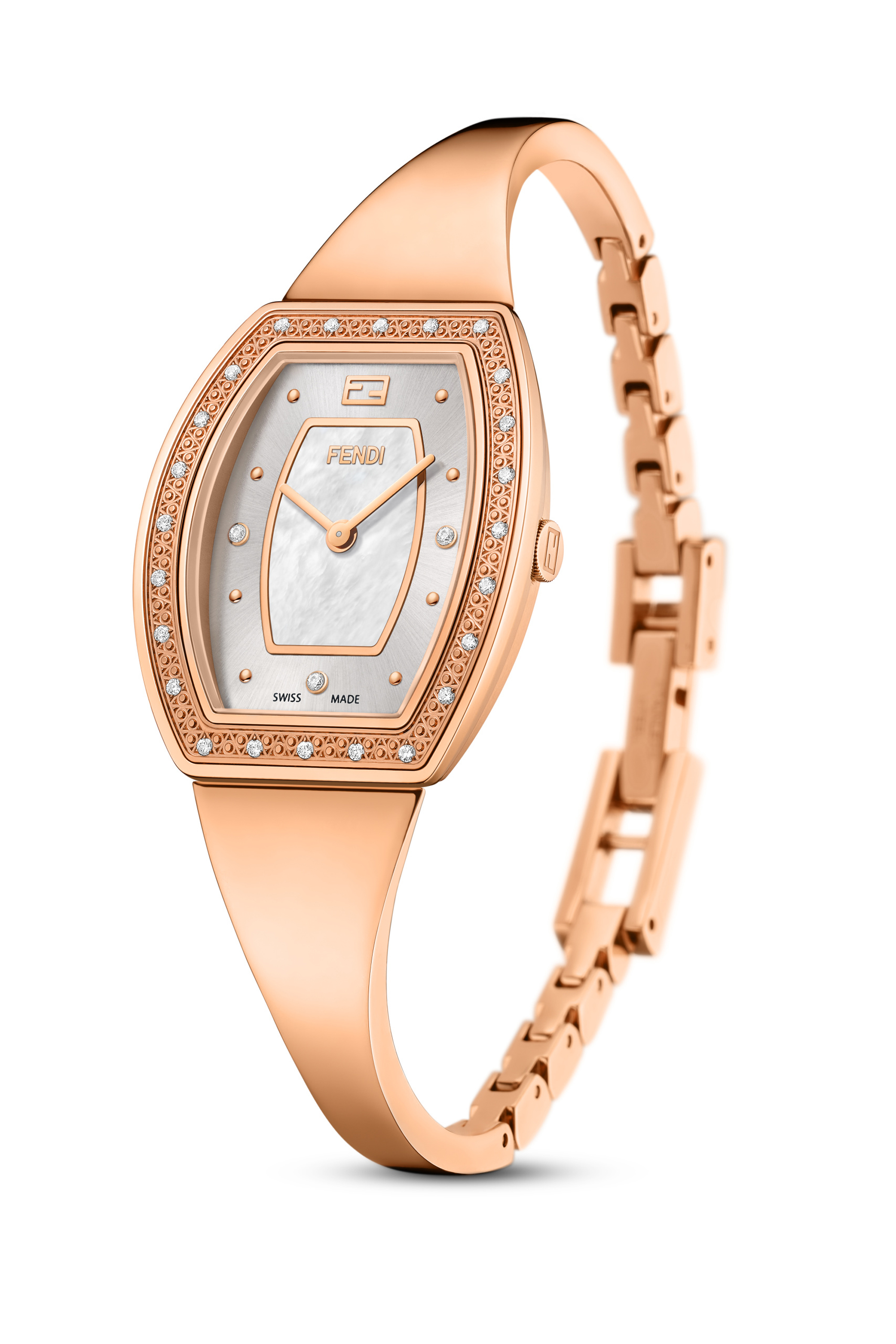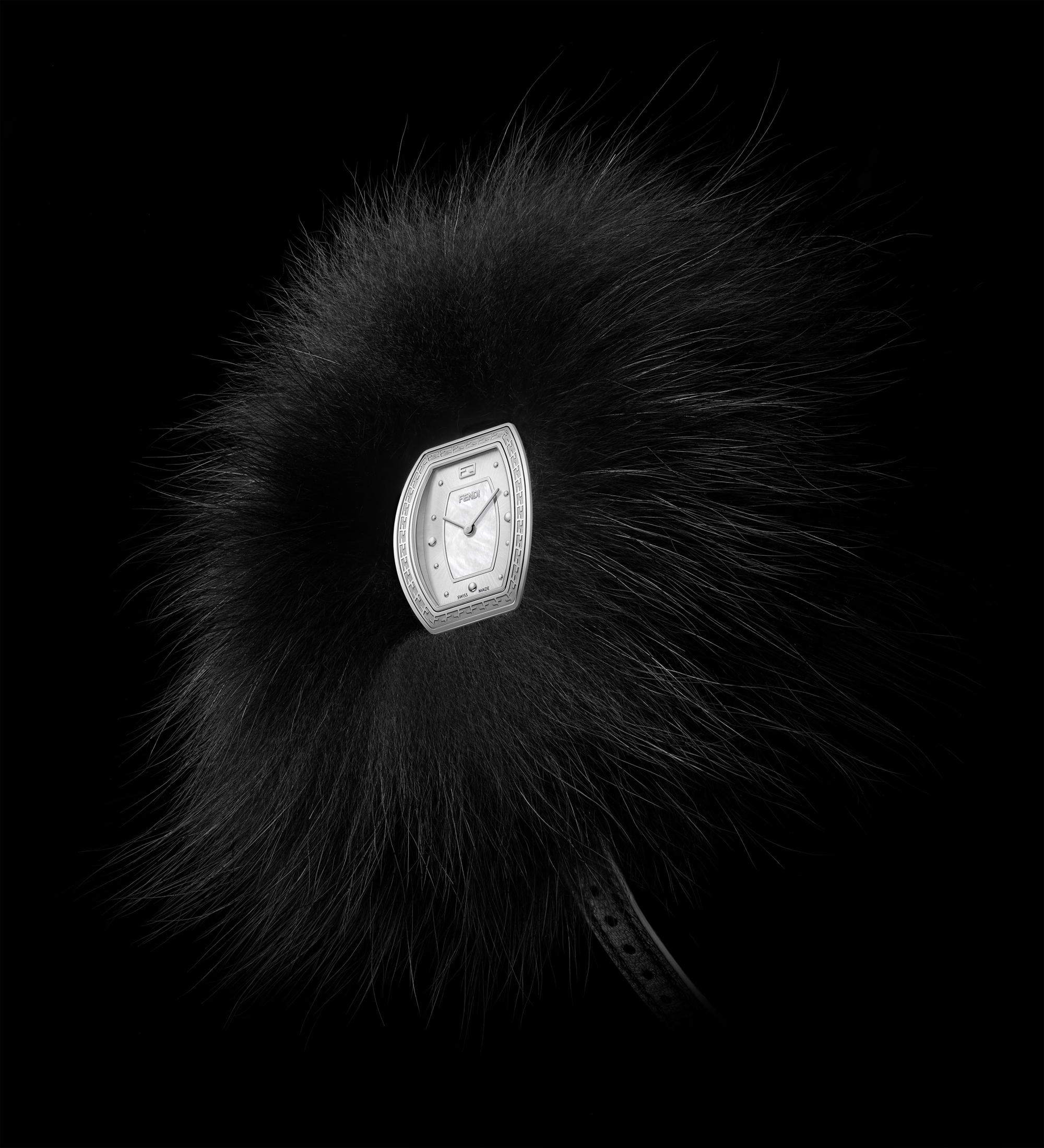 All new Fendi Timepieces will be available at all boutiques from October 2019.