Way ahead of its time, this futuristic clock TriPod is a collaboration between MB&F and Switzerland's premier clockmaker L'Epée 1839. Following in the footsteps of the T-Rex, the first in the Robocreatures series, the TriPod features a minimalist clock face design.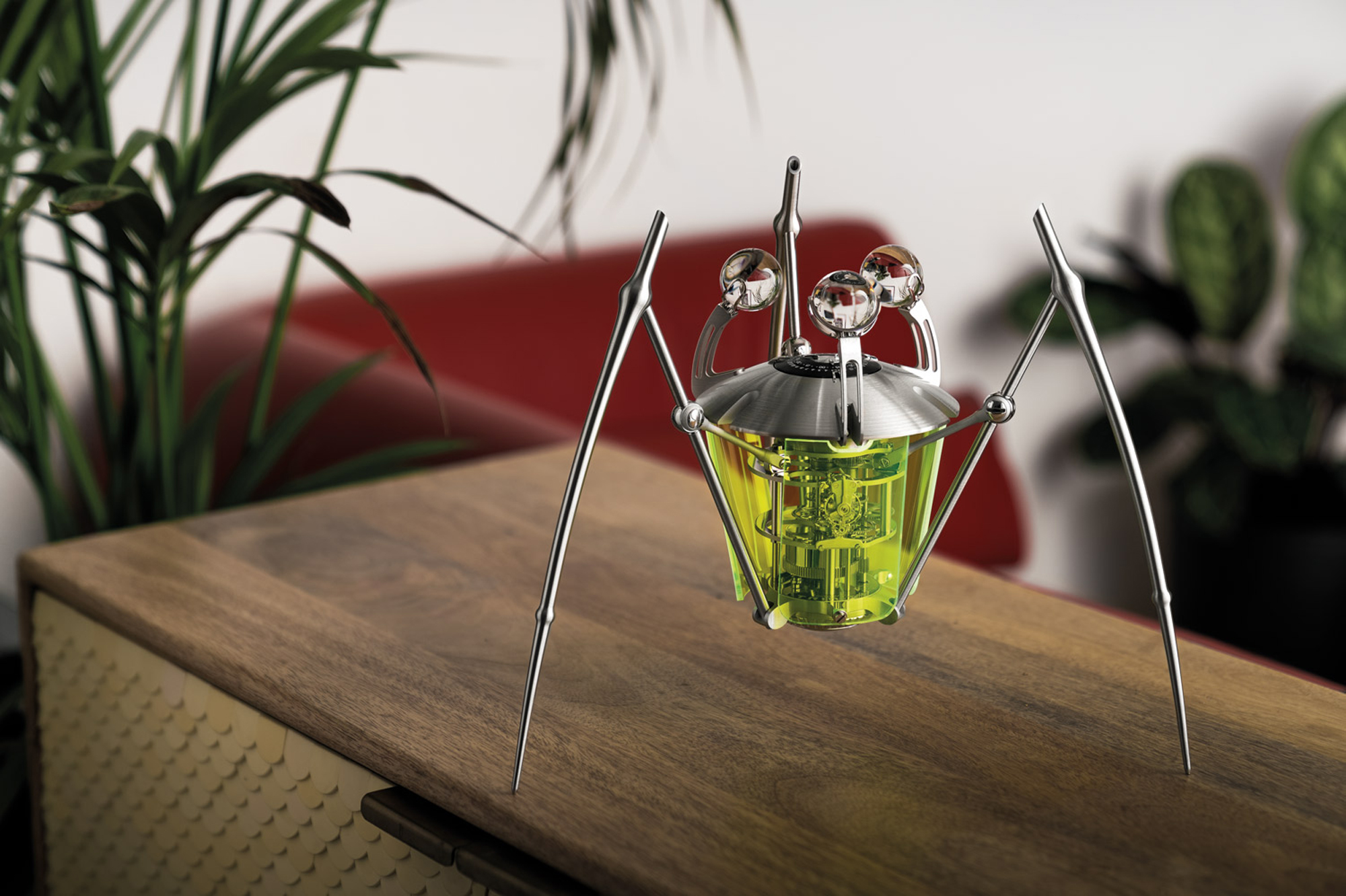 The clock face is suspended between three thin insect-like legs giving it the appeal of an extra-terrestrial that got lost on its way home. The TriPod features a colourful body, three insect-eye spheres, and a clock dial making one full revolution in 36 hours. These specify three sets of hours and minutes.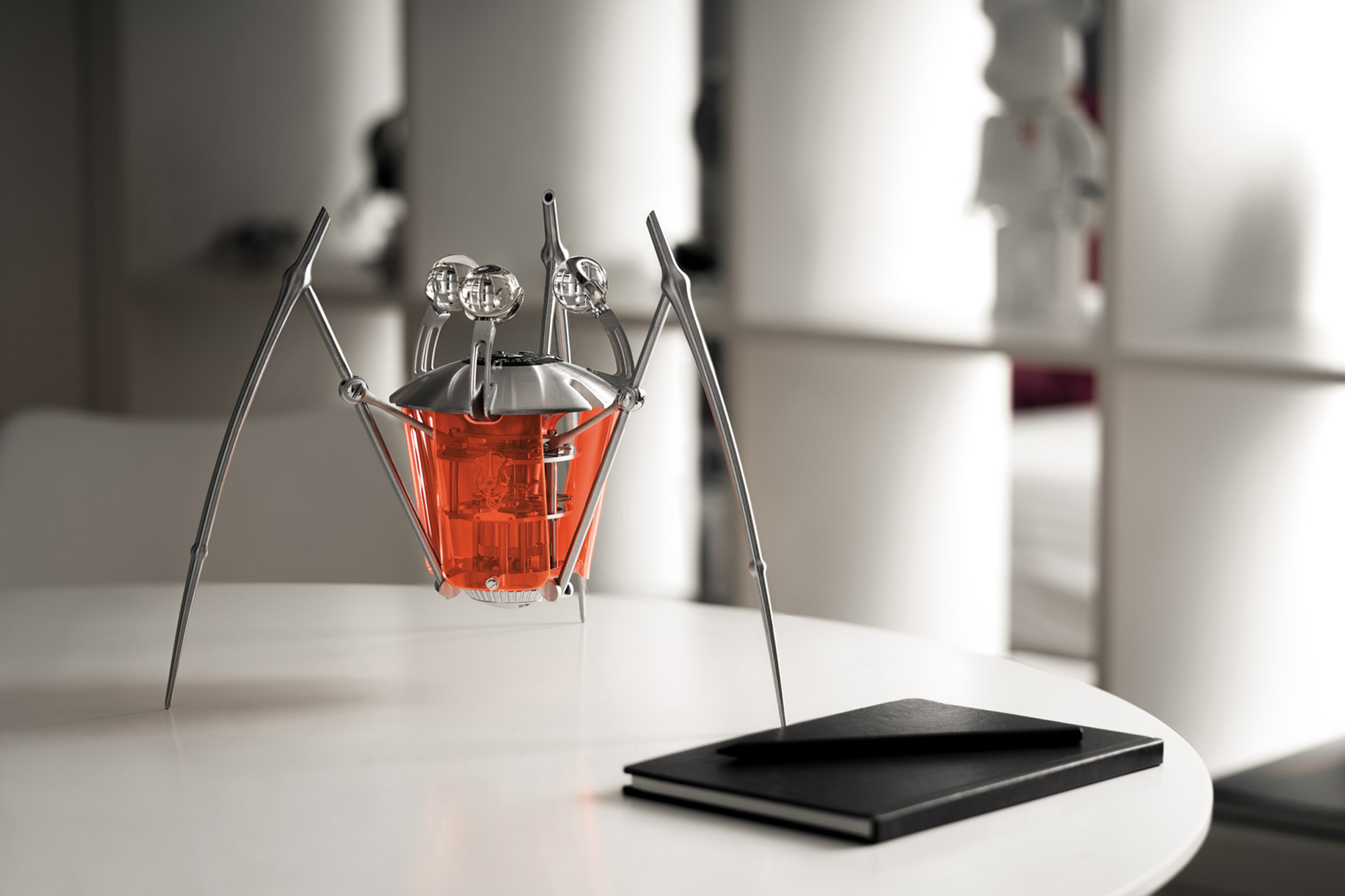 Upon closer inspection of this cosmonautic timekeeper, you come across its 182-component three-dimensional sculptural movement arranged on three levels by L'Epée 1839 with a vertical balance beating at 2.5Hz. A key enables the wearer to set time and wind the clock. Also, when the TriPod is fully wound, the movement delivers a power reserve of eight days.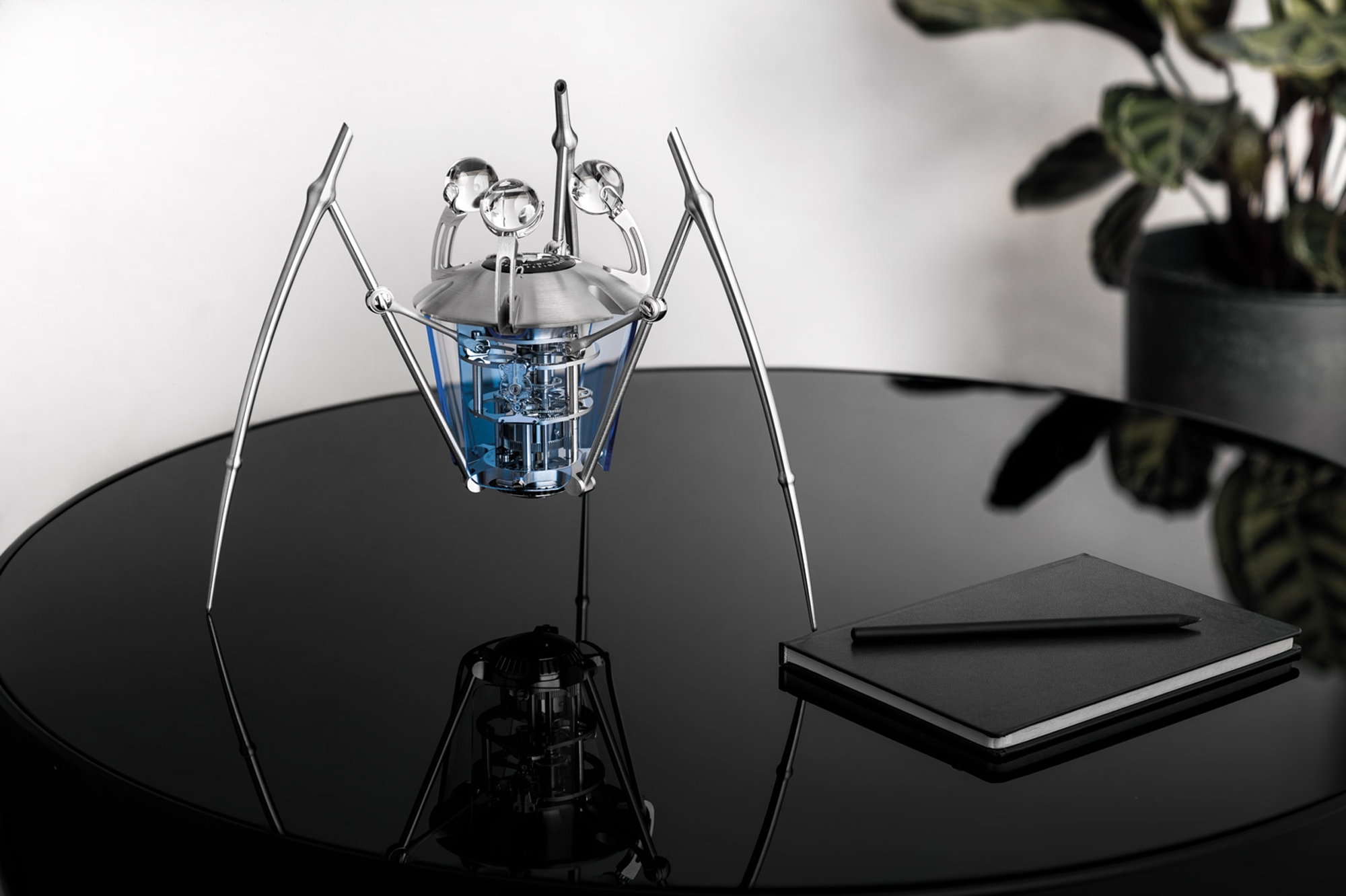 This avant-garde TriPod clock is equipped with three optical spheres, each magnifying the clock's numerals and making them clear, distinct, and readable. The TriPod has been launched in three limited editions of 50 pieces each - neon blue, neon green, and neon red.