Rado along with well-known trend researcher Li Edelkoort launches a modern and sleek edition of the popular True Thinline collection – Stillness. Read more about it below.
Epitomising strength in tranquility, Rado bin partnership with trend researcher Li Edelkoort brings us the new True Thinline Stillness in all white. Renowned trend researcher Li Edelkoort recognised the growth of the need for stillness in the fast-paced, noisy everyday life of the 21st century. According to her research, the world is in dire need of stillness and clarity. It is searching for authenticity and meaning in modern society. "People are taking time to question the meaning of life and work, to think about withdrawal and simplicity, about commonality and complexity," says Li Edelkoort.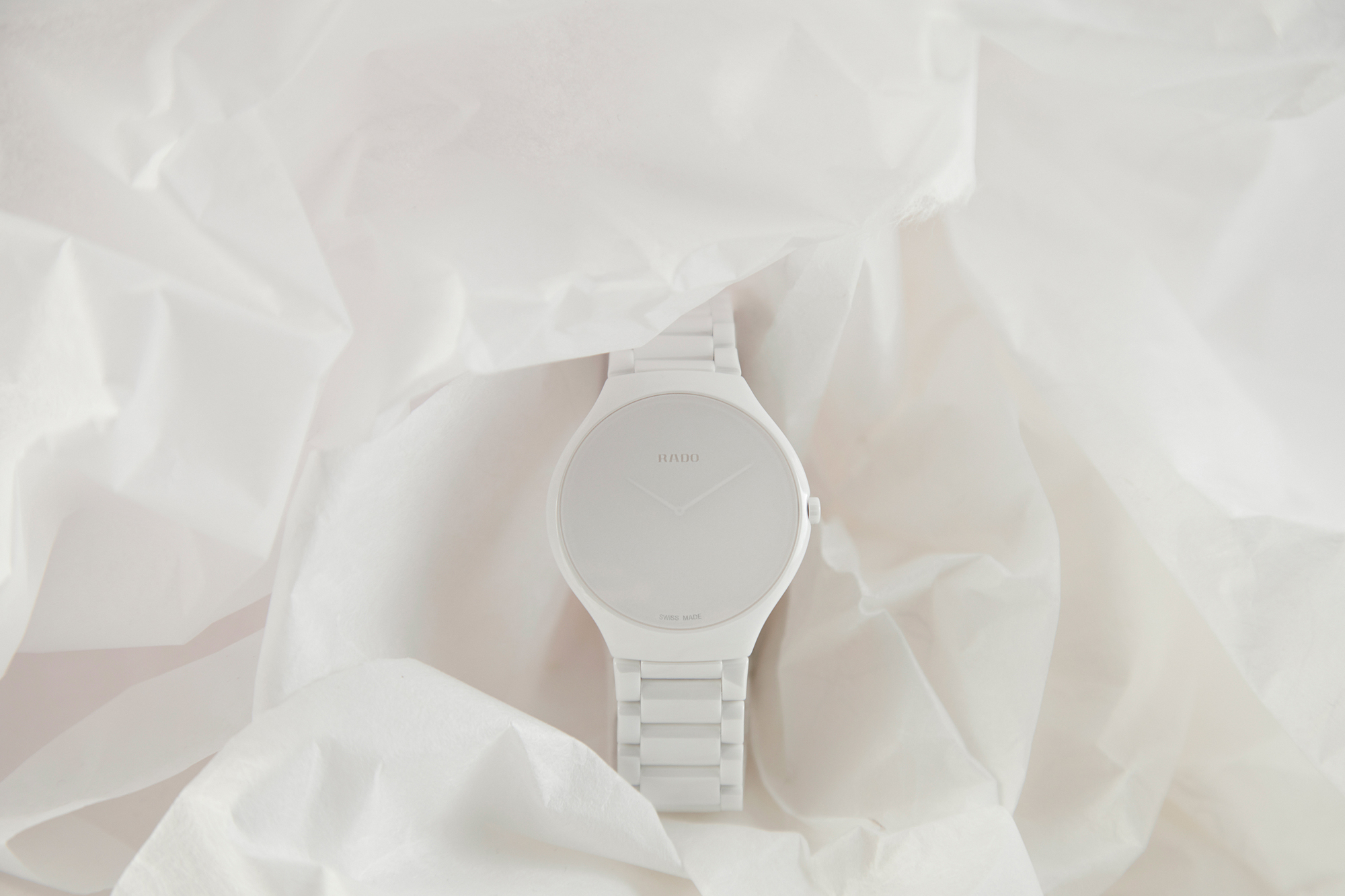 This life-changing realisation led to the launch of a watch that reflects the value of stillness, calm and tranquility. The new Rado True Thinline Stillness invite its wearer to intentionally take your time in every single moment of your life. "People are finally ready to change their behaviour and break free from their shopping addiction," notes the trend researcher. "The industry will respond to this, slimming down designs and producing responsible products that last. But that doesn't mean we will stop making beautiful things – on the contrary. The focus will be on less and better, reduced and exceptional, sustainable and intuitive."
Despite having a longstanding relationship between the Swiss watch brand and the Dutch trend researcher, this is the first time that Li Edelkoort is presenting a timepiece in her name. With the slowing shape of the Rado True Thinline collection serving as an inspiration, the new timepiece combines two of its most prominent features; scratch-resistant high-tech ceramic and the monobloc construction.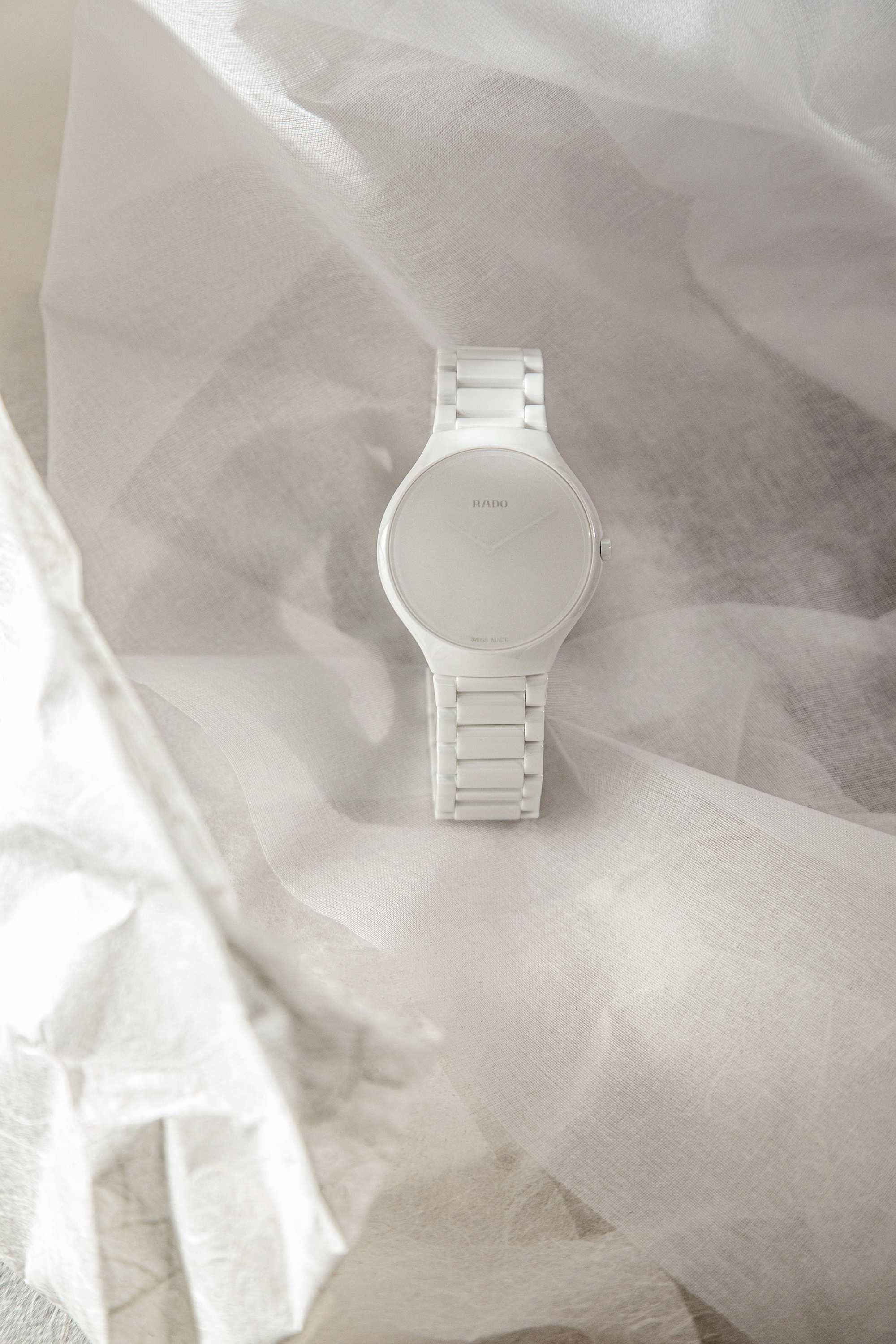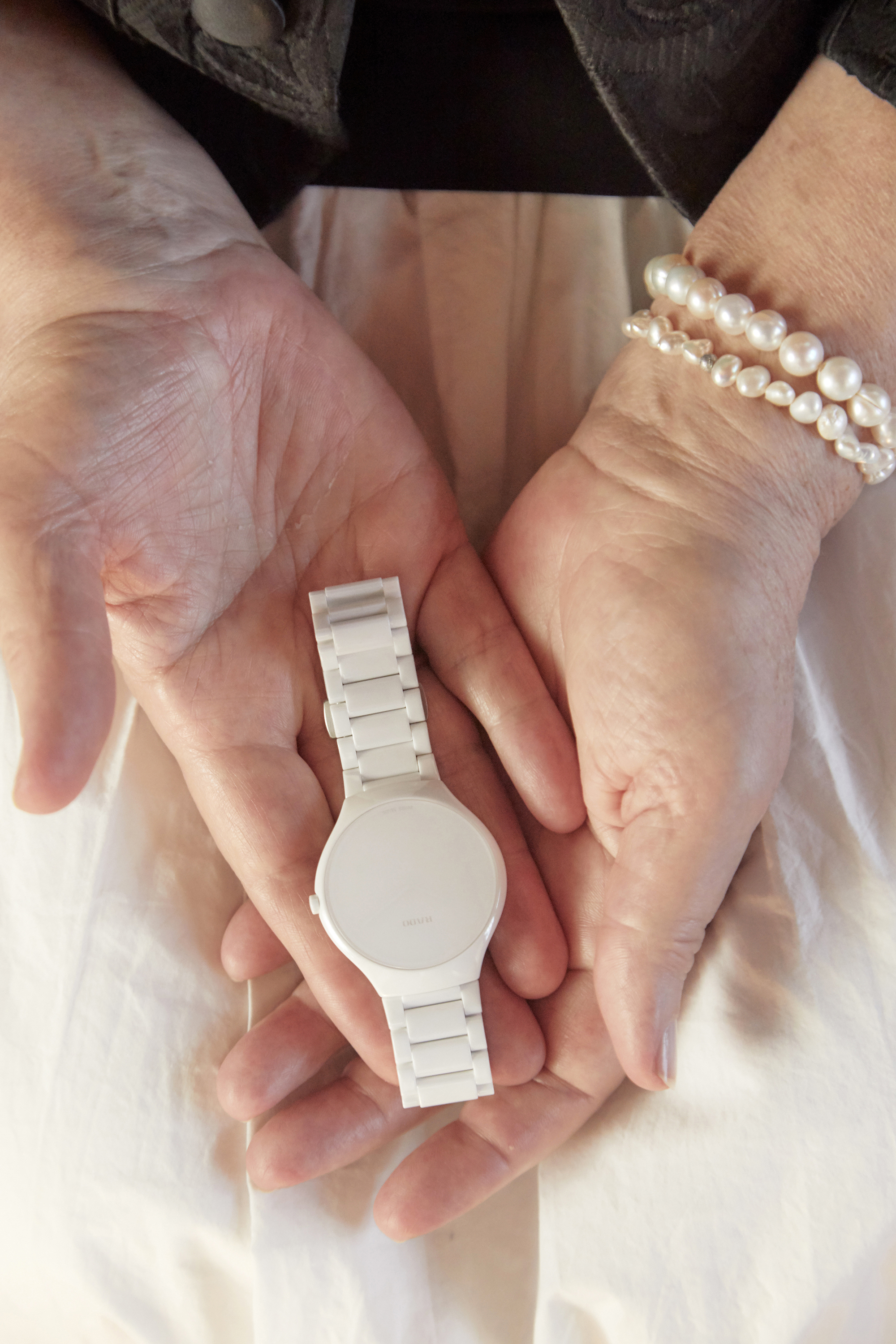 Following a concept of less is more, the timepiece feature a 39mm warm white, high-tech ceramic case that is only 5mm thin. The titanium back with sapphire crystal is home to words "STILLNESS Lidewij Edelkoort SINCE 2020". The white dial with white hour and minute hands and a transparent Rado logo works beautifully and presents a simple aesthetic that is impactful to say the least. Adding to the monochromatic look is the high-tech ceramic bracelet in white. "Knowing that time is in our hands while also forgetting it at the same time," is how Li Edelkoort describes the new watch.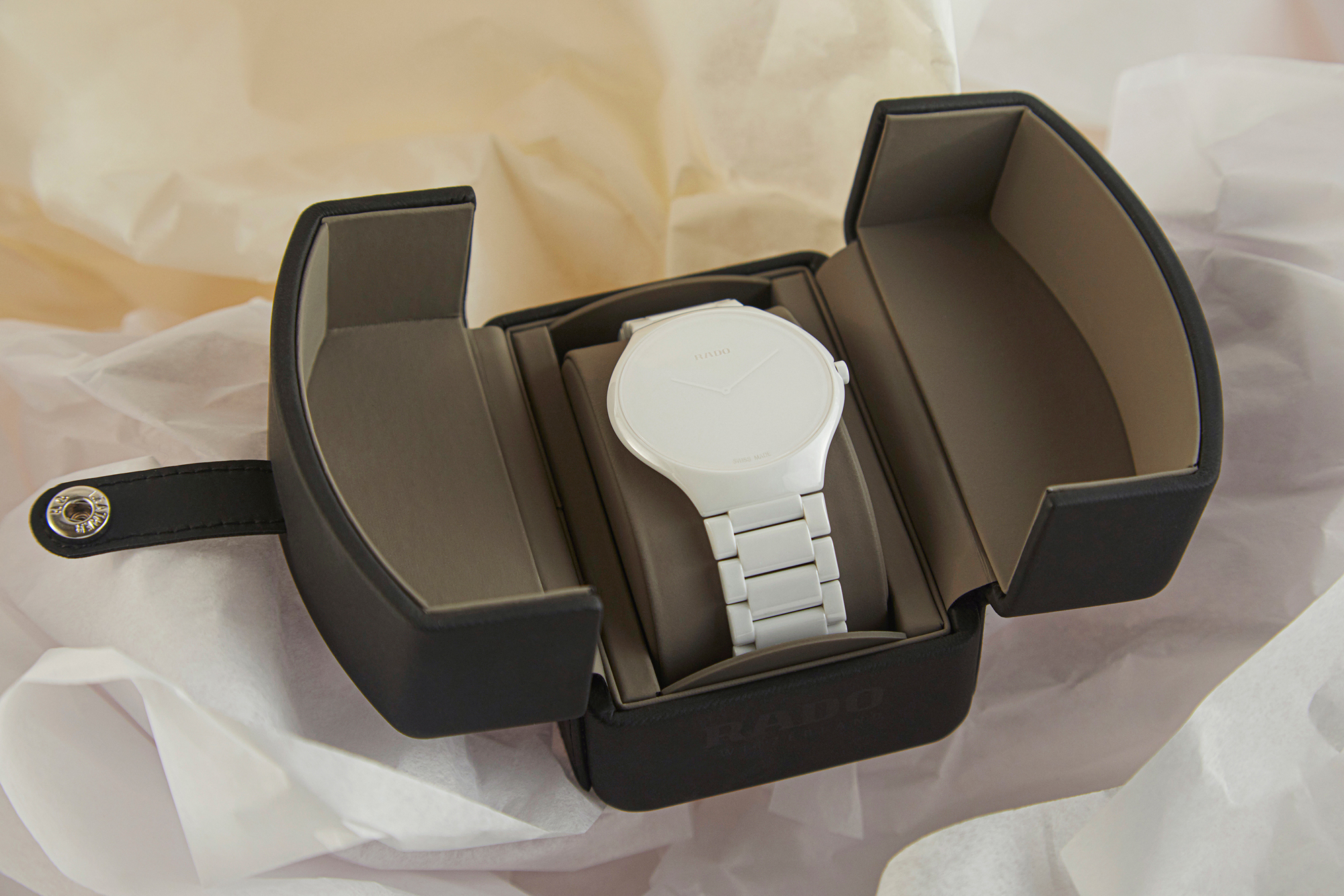 Apart from the timepieces, the packaging of the True Thinline Stillness is an extension of the overall minimalistic theme of the watch. It is presented for the first time in a brand new Rado packaging made from reusable materials. It features a small high-quality box that is made from recycled plastic which can also be used as a travel case. This is accompanied with a card holder that is made from black cardboard. To ensure less wastage, the instructions of use are provided with the help of a QR code.