Some people, due to superstition, regard leap years as catastrophic. Better to wait before building a house or getting married. For them, a leap year, like anything deviating from the norm, is unlucky. But a so-called "annual calendar" has nothing to do with a leap year and day. In contrast to a perpetual calendar, it does not recognise the length of the month of February in any year, whether it's a leap year or not. But for the rest of the year -from March 1 to February 28 or 29, depending - it does everything right. So, it's a practical and, not least of all, a more economical alternative to a perpetual calendar.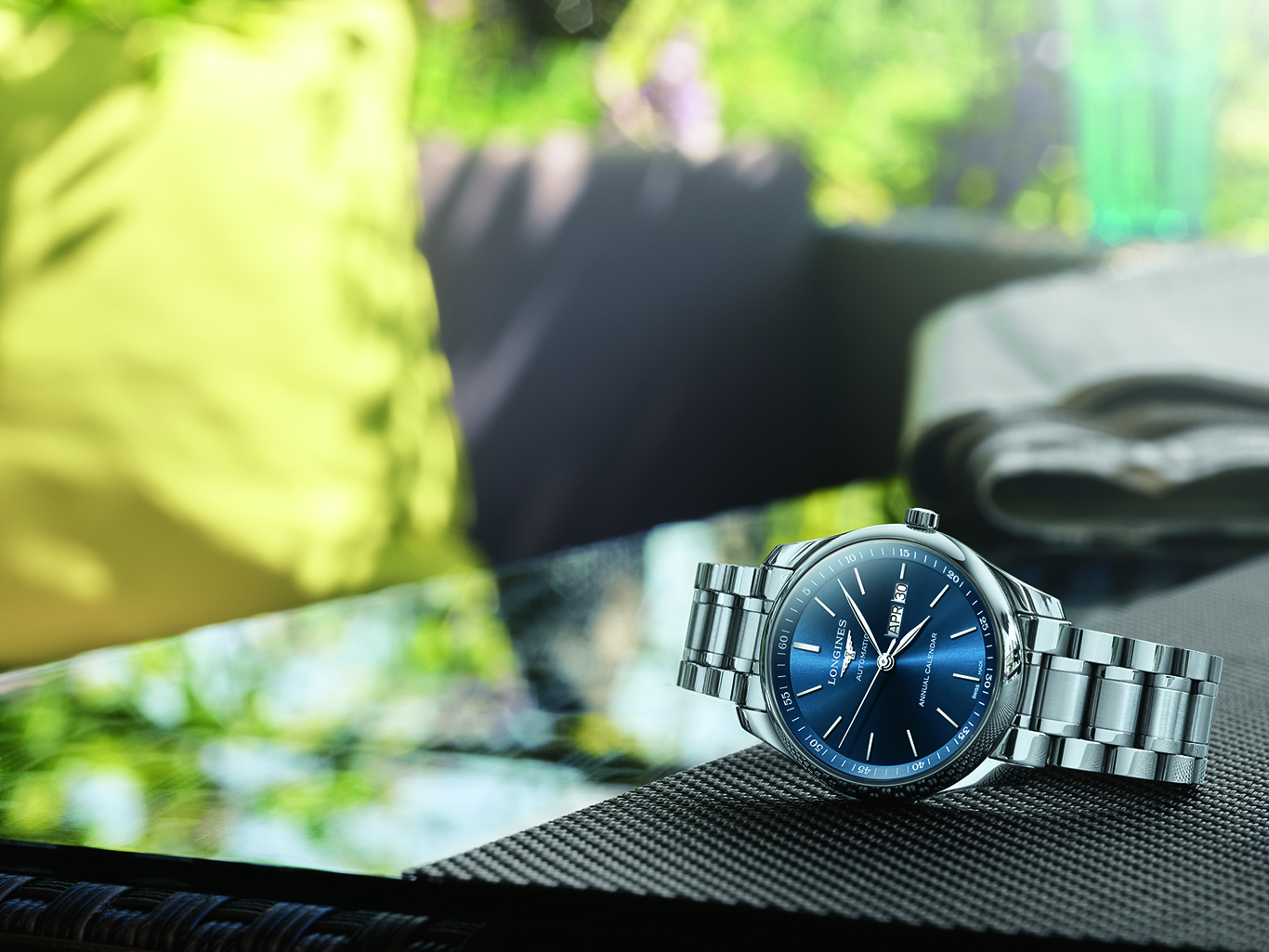 The Longines Master Collection Annual Calendar is priced at Rs 1.77 lakh (approx.). Omega's Aqua Terra Annual Calendar is Rs 6.15 lakh (approx.); IWC's Portugieser Annual Calendar is Rs 15.32 lakh (approx.); and Patek Philippe's Nautilus with Annual Calendar can be had for Rs 36.87 lakh (approx.). The most economical perpetual calendar appears to be the Slimline Perpetual Calendar Manufacture from Frederique Constant at Rs 6.45 lakh (approx.). Jaeger-LeCoultre offers its Master Ultra Thin Perpetual for Rs 15.47 lakh (approx.) and other brands are more expensive.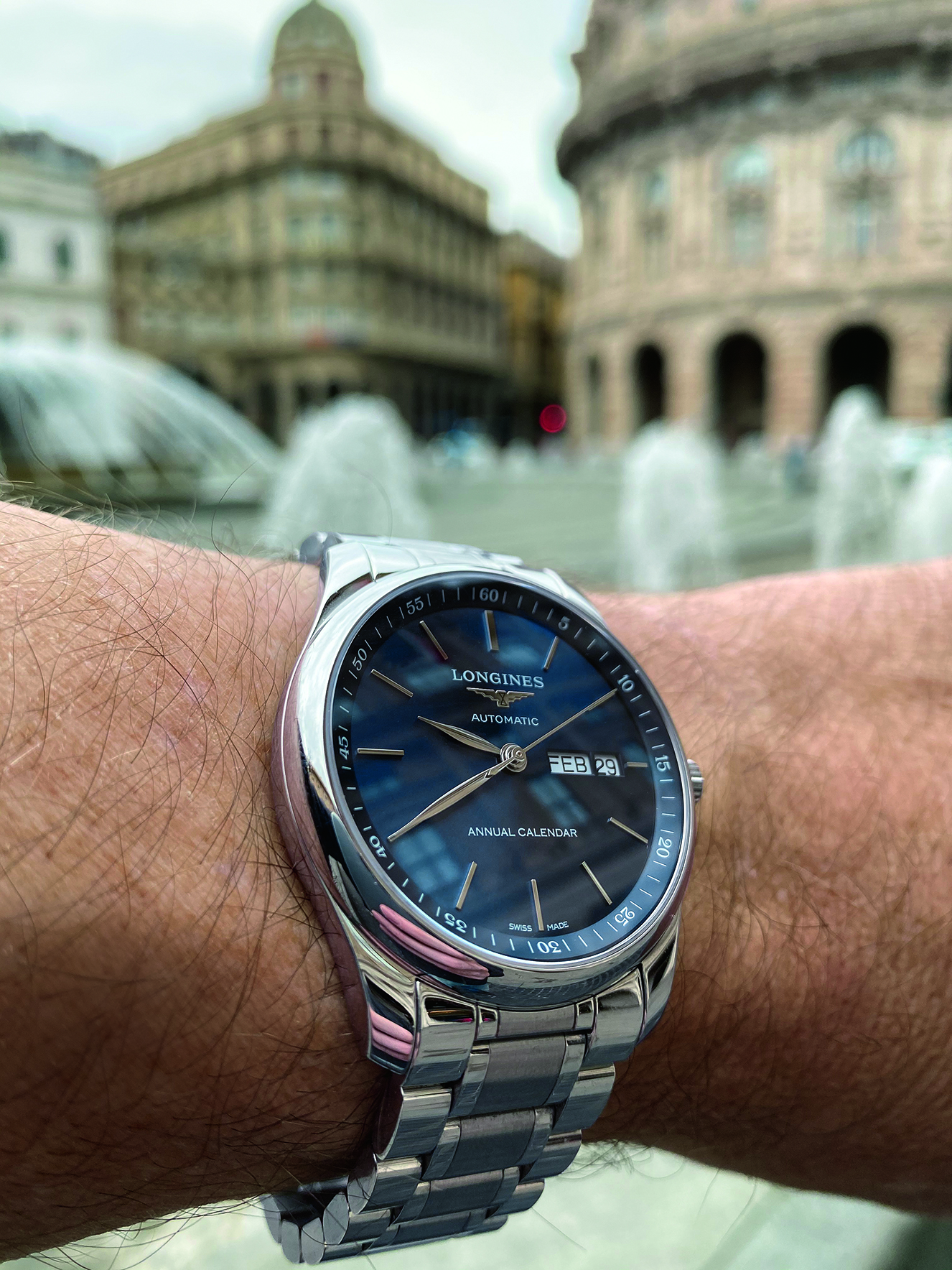 The Annual Calendar Year Begins on March 1
It's Saturday, Feb. 29, 2020, and it's not yet clear what this leap year might bring. It's springtime in southern Italy. On this day - or no later than the next - an annual calendar needs manual correction. No problem at all with the Longines Master Collection Annual Calendar. Simply pull out the fluted crown to the middle position and turn the quick-date adjustment counterclockwise. When advancing the date from (non-existent) February 31 to March 1, the month indication will also advance automatically. This is surprisingly easy and convenient. If you've set aside the watch for a period of time and need to reset the calendar, the month can be adjusted independently of the date by pulling the crown to the middle position and turning it clockwise. This operation is simple and safe to do at any time.
Also Read | Longines brings vintage aviation-inspired family into the modern era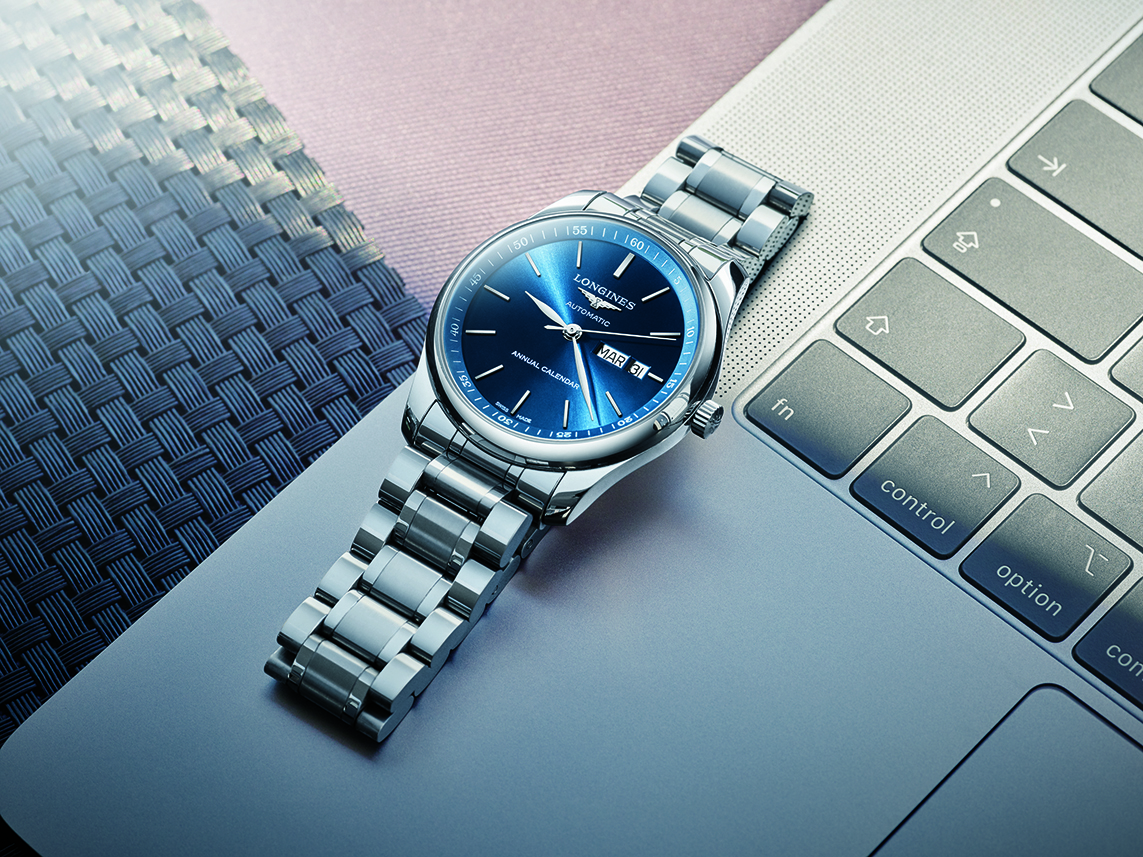 The following month of March ends with us working from our home office. Unspectacular, but unforgettable in 2020. While the visible date change on the Longines Master Collection Annual Calendar begins about half an hour before midnight, the month disc begins moving only a few minutes before and then advances in tandem precisely at midnight.
One month later we dared go outside. The advancement of the Annual Calendar from April 30 to May 1 was the first exciting thing to happen last year because the Annual Calendar knows the difference between a short month with 30 days and a long month with 31 days. Like every normal date shift, initially the date advances (with a brief start-up phase) close to midnight on (non-existent) April 31. Then, it looks like nothing is happening at all even though the calendar mechanism is most certainly active. But then - right after 3:00 a.m. - the month disc slowly begins to move, which is hard to see since the hour hand is directly over the month display. Around 5:00 a.m. the month and date advance to the new position, May 1. As usual, the date disc begins its movement about 30 minutes beforehand.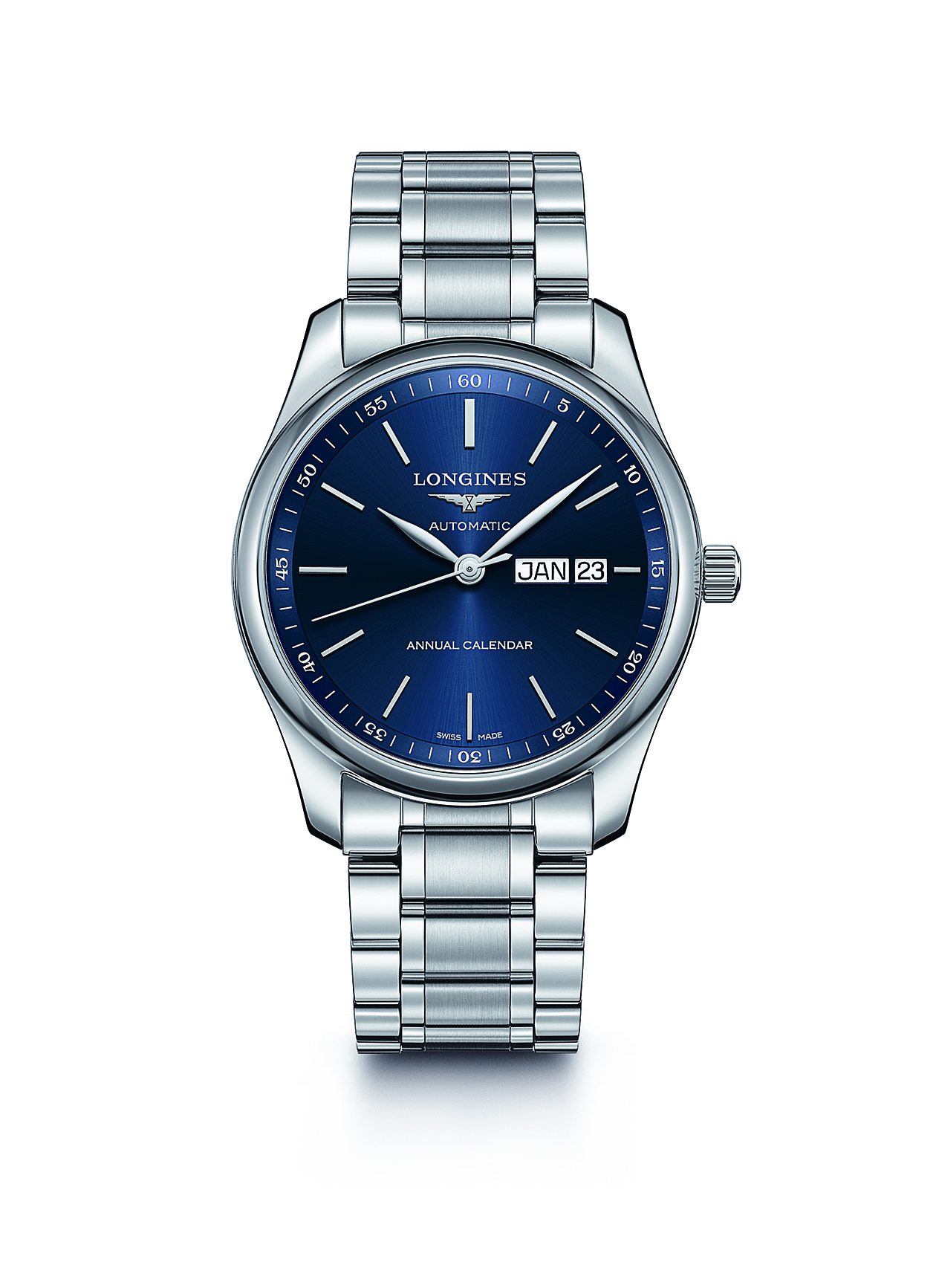 There was no real need to touch the Longines Master Collection Annual Calendar at the end of April, but we pulled out the crown to the hand-setting position anyway to adjust the watch to the exact second. Over the period of two months on the wrist, the watch gained around a minute, which translates to only about 1.2 seconds per day - exceptionally good, even without a chronometer certificate. The Annual Calendar watch recorded deviations of even less than 1 minute per day, which confirmed the results of our wearing test.
The ETA automatic Calibre A31.L81, a version of the ETA 2892, provides these good rate results. It is produced exclusively for Longines and is known here as the L897.2. Its balance wheel oscillates at a rate of 25,200 beats per hour, equal to 3.5 Hz - a frequency that one now often sees from exclusive Swatch Group ETA designs since it provides an extended power reserve of more than 60 hours rather than the 48 hours seen with conventional ETA movements.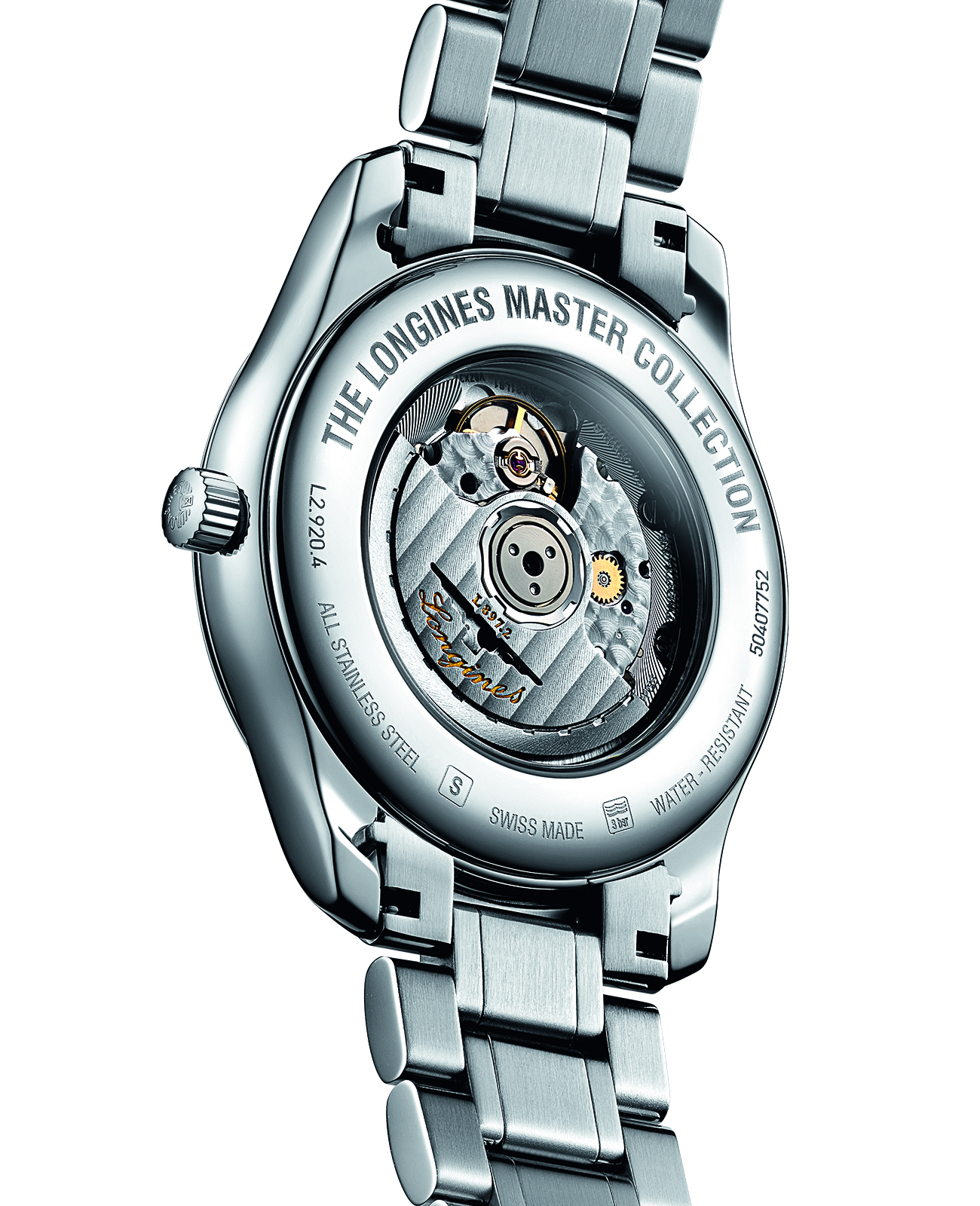 The movement is housed in a simply elegant stainless-steel case, for which the Longines brand and its Master Collection are known. The collection was created in 2005 and combines the simple elegance of a dress watch with traditional watchmaking, which is expressed in various complications such as an annual calendar. In contrast to versions with barley-corn dials and Roman or Arabic numerals, the blue sunburst finish and indexes on the dial gave our test watch a truly updated look. Polished anodised hands and 12 angular applied hour markers provide a nice contrast and good legibility in different lighting conditions - but only during the day. There is no luminous material on the dial, which gives a more elegant appearance.
A steep, narrow bezel further enhances the look and highlights the dial. It is part of a three-part polished case that is attached to a triple-link stainless-steel bracelet with fixed lugs - not a perfect transition. These components also scratched easily over the four months of our test. Otherwise, it should be easy to wear this Longines throughout the year. The annual calendar mechanism functions perfectly and if you wear the Annual Calendar watch all the time, you shouldn't need to correct it very often. It lies elegantly and comfortably on the wrist and like any dress watch, it will fit under a shirt cuff. To shorten the strap, there are screwed attachments at the end of the bracelet for adjustment and a sophisticated double folding clasp.
Images: Olaf Koster and Longines