The year 2019 marks the 50th anniversary of the legendary El Primero movement by the LVMH watch brand Zenith. How do they choose to celebrate? First, they'll be hosting 12 private exclusive dinners throughout the year in some of the iconic cities of the world – one each month. And second, and most importantly, they're launching the ultimate celebration for aficionados worldwide – an anniversary boxed set containing three chronographs with emblematic tricolour counters.
Born in 1969, the high-frequency star has risen through the years to a very high stance accounting to 1/1000th of a second. The world's first and most precise automatic chronograph, the El Primero revolutionised the world with its over 50-hour reserve and its ability to time intervals to 1/10th of a second, in 1969 - four years after their targeted centennial. 50 years down the line, the legacy of the El Primero is represented through four stunning horological instruments: A faithful reissue of the first 1969 El Primero model; a Chronomaster El Primero with optimised movement; and a Defy El Primero 21 to 1/100th of a second. The box set also has an empty fourth cushion for the newest Zenith El Primero with a frequency of 1/1000th of a second.
El Primero A386 Revival
The iconic reissue comes in a 38mm steel case with a cruved glass and tricokour counters, a tachymeter scale, font, and sits on a leather strap. An authentic copy with laser-scanned components, the El Primero A386 Revival has an updated crown logo and comes equipped with the current version of the El Primero column-wheel chronograph movement beating at a rate of 36,000 vph, delivering 1/10th of a second precision and a 50-hour power reserve.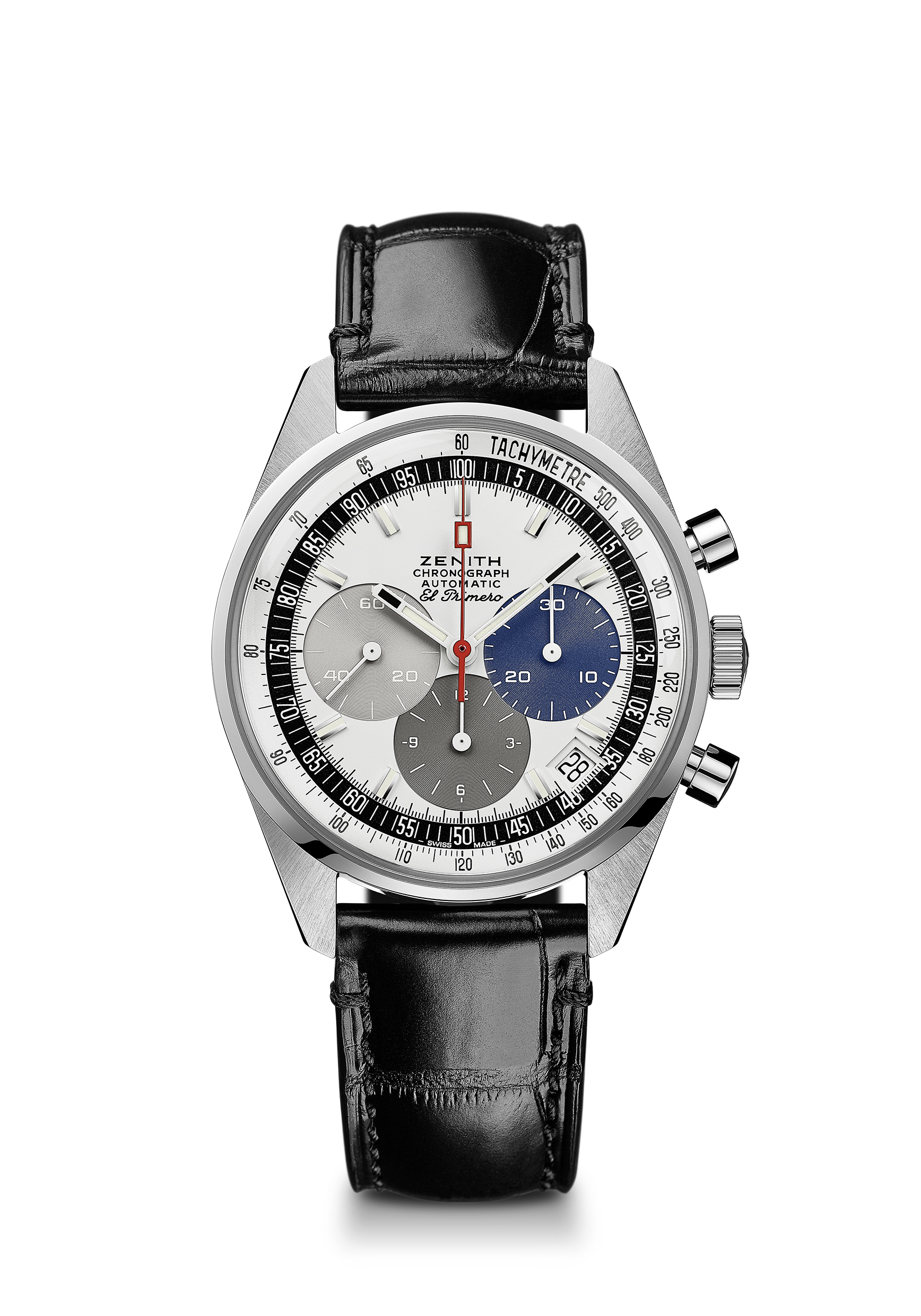 Chronomaster 2 El Primero
The new 42mm Chronomaster comes in a black ceramic bezel and is equipped with the latest ElPrimero 3600 which accurately measures one tenth of a second. This 2.0 version integrates a stop-seconds device for power setting an also houses a power reserve of 60 hours. The Chronomaster 2.0 sits on a rubber strap with contrasting stitching.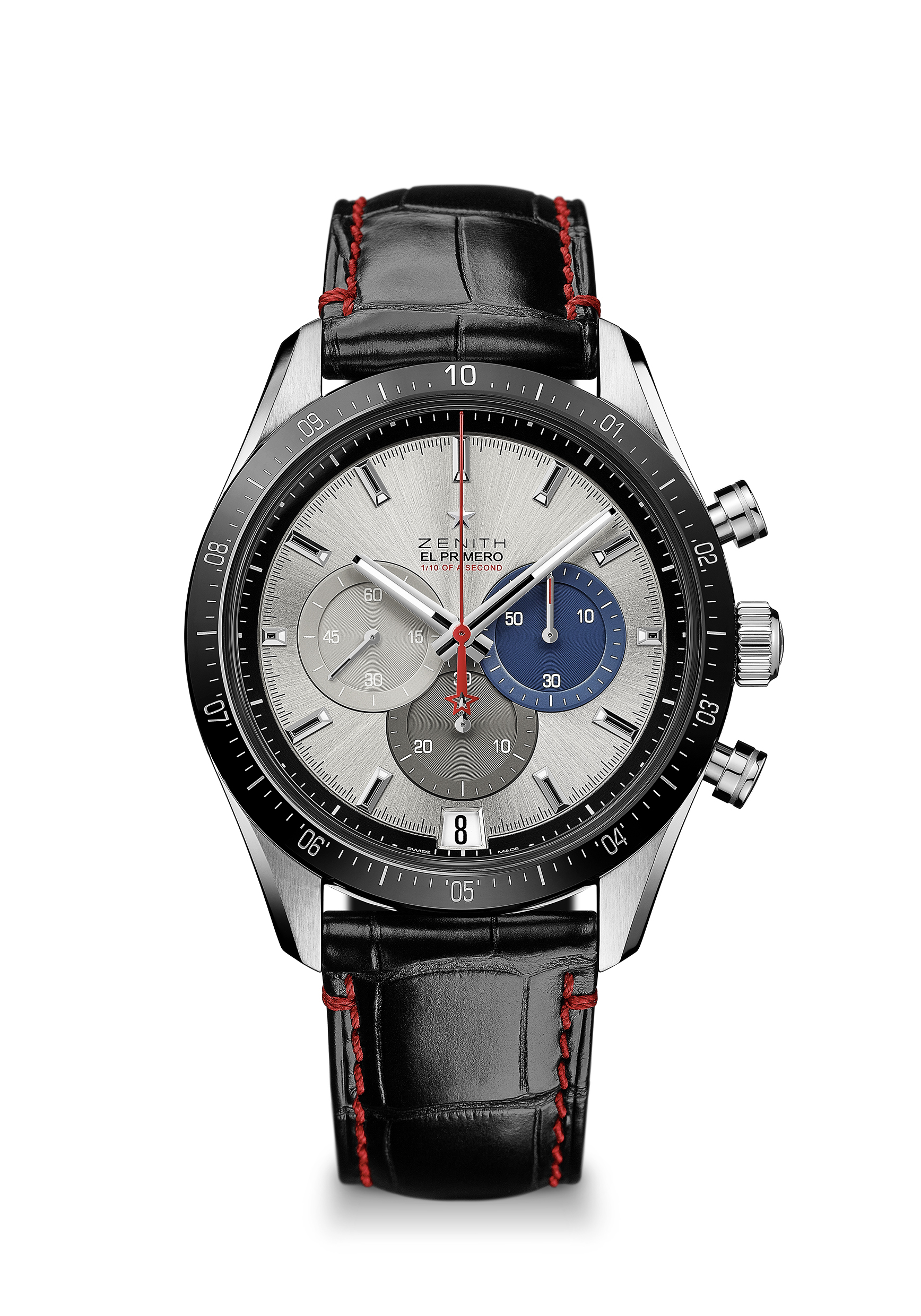 Defy El Primero 21
Holding the future of the El Primero, the Defy has been a favourite in the industry since its launch. The 44mm titanium piece houses a mechanical movement which can oscillate at frequency of 360,000 vph – ten times higher than its predecessor. It measures and displays 1/100th of a second on its skeleton dial and sits comfortably on a black rubber strap covered with black alligator leather.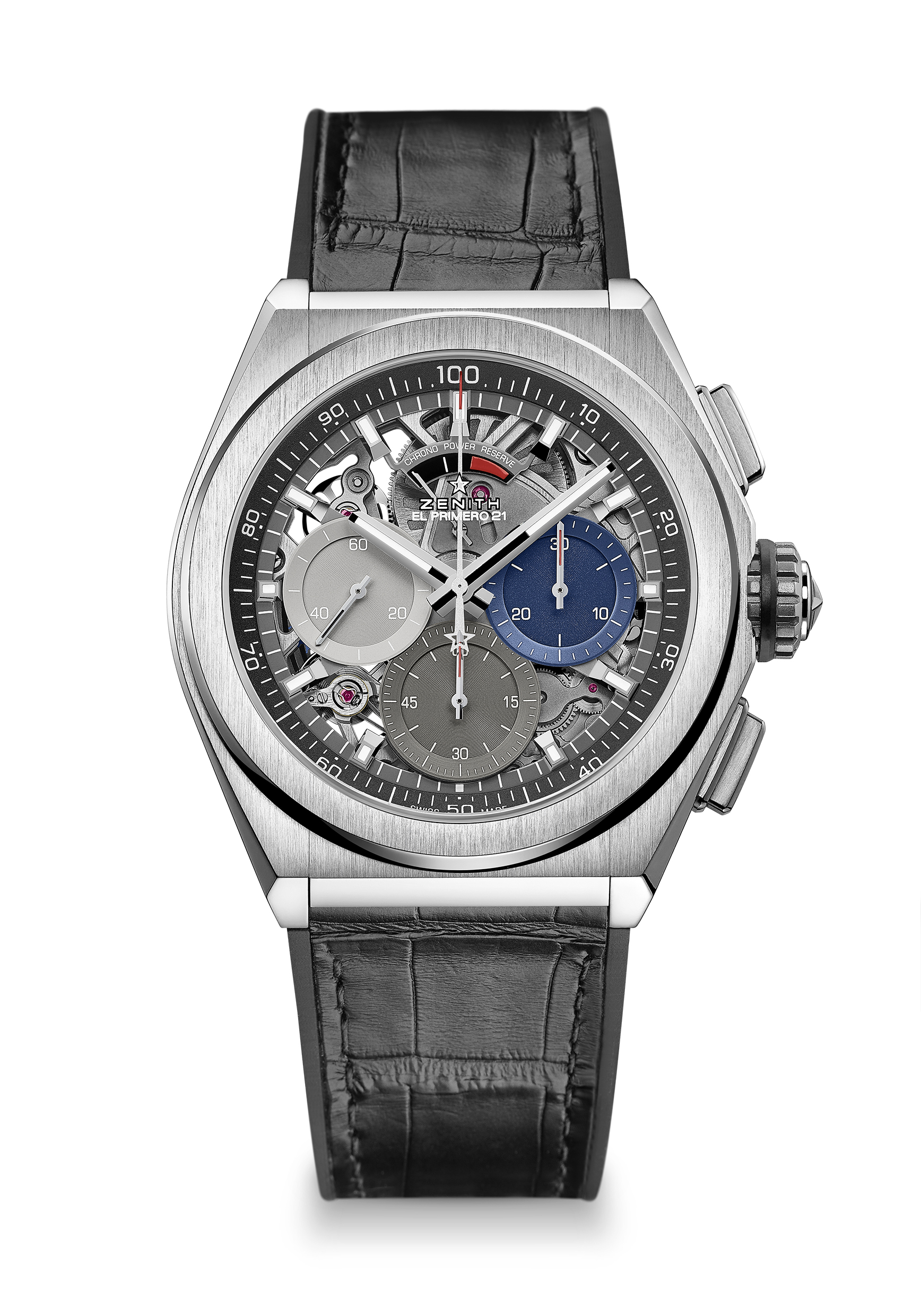 With each of them being issued in 50-pieces limited edition, the three anniversary watches cover all three elements of the evolution of the automatic chronograph – from the past, present to the future.