WTI: How would you define the Swiss watch industry?
EM:Well, I would define the Swiss watch industry as a mix of tradition, rules, codes, passion, craftsmanship and sometimes a little too much of tradition, codes and rules. I grew up in this industry and each generation which comes in always has a bit of a rebellious streak to bring something new to the table. What isreally nice about this industry is people are always coming up with different innovations, new ideas etc but I think there are certain aspects which never change and it's interesting to challenge them sometimes. And that's what we try to do at Moser.
WTI: How Swiss is the industry today?
EM: Well, it depends on which segment of the industry you're looking at. In our segment, most of the brands are very, very Swiss. There are a few beautiful German brands as well but I think mostly they are very Swiss. And they will always remain very Swiss and I think they have to because when most of the work is done by hand, and when you need to experience certain things you can't learn at school, you learn from the previous master, that's the way you best protect this knowledge. But, I feel in the middle and more entry-level segments it's becoming less and less Swiss and there are many reasons for that. There is automatisation, the cost of labour in Switzerland is very high and we see the quality of the work of operators in the far East are much cheaper so of course a lot of people end up focusing on the margins, more than the quality.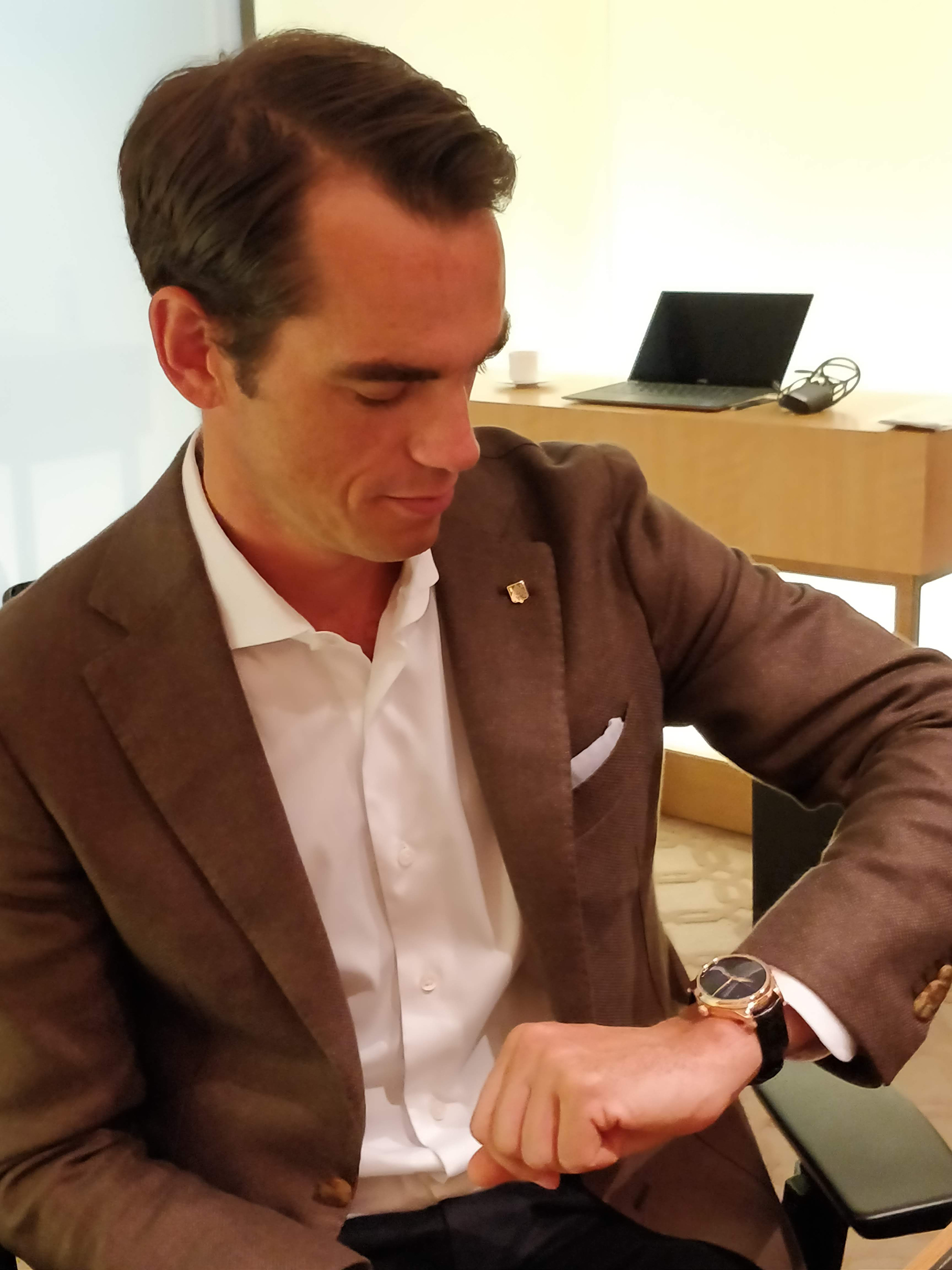 WTI: What is the future of fairs in the watch industry?
EM: I think they will still be one or two big fairs in the watch industry because many brands rely on trying to get as many people together as possible from the industry and communicate and launch their novelties. It's still a necessity today. For brands who have mainly boutiques it doesn't make much sense because they have a lot of money and they can do their own fairs on their own. But are we going to move towards something like the fashion weeks where we have something more local, based on trends, maybe, but I think it's still important to have the trade fairs to set the tempo, communicate for the rest of the year, get the industry together and I think it's stimulating and definitely for brand like ours, it's a necessity to have that.
We leverage a lot of networks of other brands and they do as well. I think they leverage our creativity and of course, there are always days where people say they can do it on our own and maybe it will work for one year but everybody will be pretty upset if one day you have to go to that brand in one country and another one in another country. It's quite an efficient way to gather people in one place and communicate to everyone together along the course of the year.
In the meantime, I think it's a good opportunity to bring more and more customers together, with fairs like Dubai Watch Week and Watches & Wonder. We get to interact with the clients directly. These fairs are aware of this and it will result in SIHH for example already implementing new ideas for next years fair with newer initiatives with the customers to engage them, and that's what we want. If you compare Art Basel and SIHH, I think it's very different. SIHH used to be like a fair where you're in one place for a week who stay together but still don't get to interact and see everything but now they're evolving in a different direction.
WTI: What's your opinion on the pre-owned market?
EM: Well, it's a reality. I think it's big, it's growing. A lot of tools and platforms are created around that. I think, the long term value of products – which was always important – has become even more important and I realised that when I spoke to our customers. Even now when I speak to my team, I tell them to think not just like watchmakers but also like investment bankers. We are responsible because people are investing in our product or us and it's our responsibility as brand owners and brand guardians to protect the value of our products and I think, the CPO market is helping in a way. There was always a CPO market but it was just a big mess with big discounts and people selling things that were sometime's even stolen. I think by bringing some regulation there is much better control in that market which is an important one.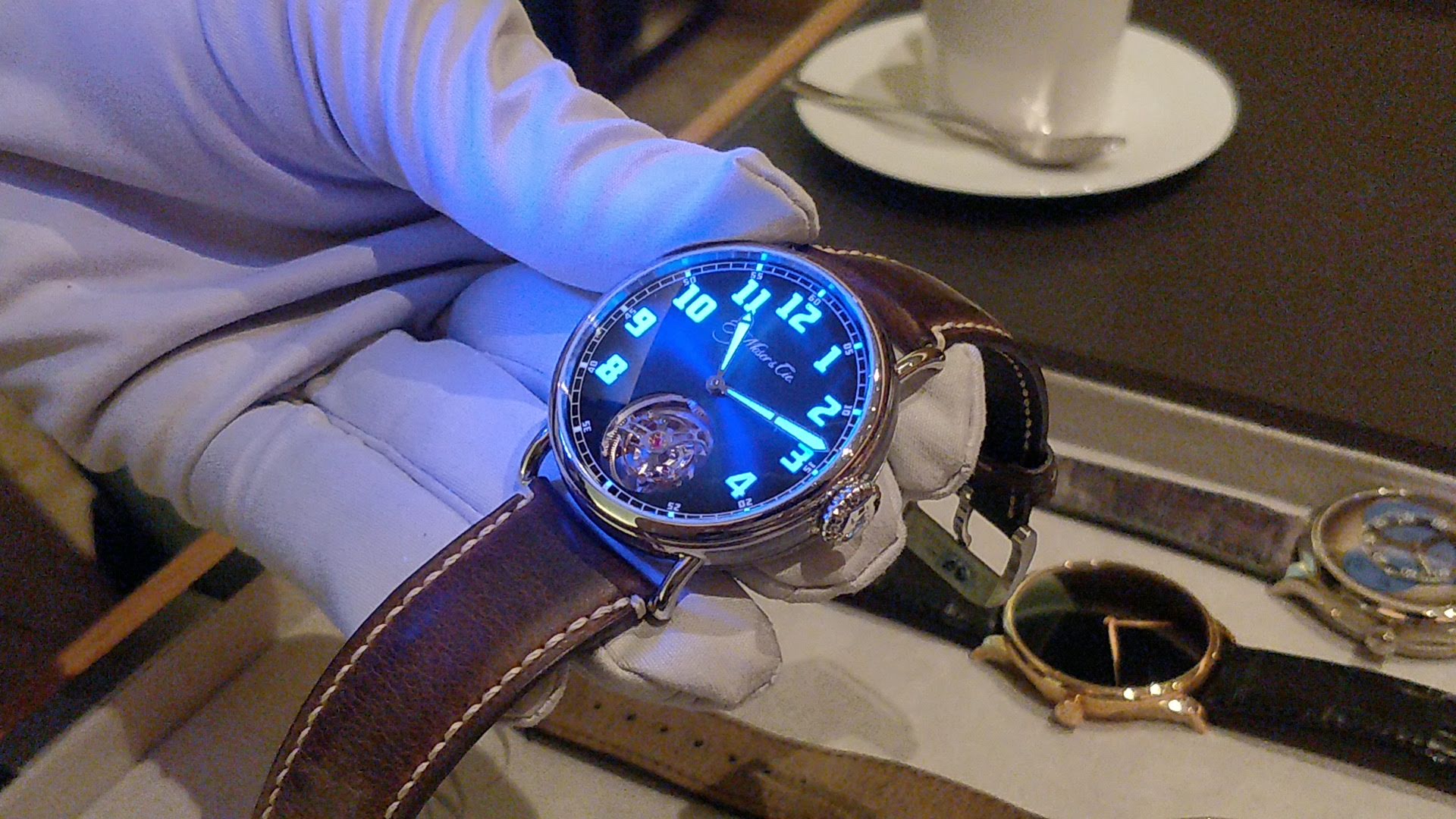 WTI: Which do you prefer – having your own access to the secondary market or going through third-party organisations like WatchBox?
EM:We do, in fact. We opened this option 12 months ago on our own platform. It's not something that we promote but it is there for people who want to access it. We don't communicate on which watches are available. People fill in a form mentioning the models which they need. We don't have many but it's a channel where things which have been discontinued and are coming back to can be sold with a guarantee and all the papers, albeit at a higher price than what you'll find at some shady secondary market. I think people are ready to pay a premium for that.
Collaborating with leaders in the CPO market? Why not? I mean, at least have a dialogue, follow the trends you know? I think for me it's important that we know that we are not over-producing. I think that's been a mistake in the industry. But at Moser, we try to concentrate. We do produce a number of limited editions and the reason we do that is because I want to put a number on each one because everything is in limited production for us anyway. So then we and everyone else is aware that okay this model, there are only 50 in the world and no more. Once they're sold, it's done and there are no more out there.
Now, when these watches reach the secondary market, you know they will priced cheaper because there is never any guarantee, the servicing is yet to carried out etc. For Moser, it's different. Once a watch reaches this market, the clients know that there are no new models available because they were produced in a limited capacity/. Usually, I have a lot of people contacting me and questioing our high prices on the secondary market? I think that's luxury. It should offer but never exceed. And we have the chance to control the demand with our offer.
WTI: The role and importance of independent brands in the auction industry?
EM:I think independent's, despite the small size and the difficulty to track all this and follow and service and promote etc, are doing a better job at managing the market than certain big brands. I won't mention any, but I think if you look at the statistics, like with Rolex, Patek Philippe, Audemars Piguet, they're working there – I remember when my father was at Audemars Piguet, they were already in the market. But there are many other brands that don't care and they have amazing products which take a beating and I think long-term that's very bad for those brands. For us, I think we independents, are really controlling it properly and that makes a huge difference.
WTI: Who is the Moser client?
EM:The Moser client, we've come to realise, are mostly like entrepreneurs. That's our idealistic image of that person. Somebody with a lot of self-confidence. This doesn't mean somebody who has built or sold a company, it's just somebody who has the self-awareness to buy a brand which has no branding or a brand name on it. That comes with understanding your own needs and trying not to think what am I going to project with this purchase? What are the people going to think? You buy it for yourself, and there's a lot of entrepreneurs and I think that would be the key element here in India as well. That's the value we like to promote as well, as entrepreneurs, as a family, because our founder was an entrepreneur.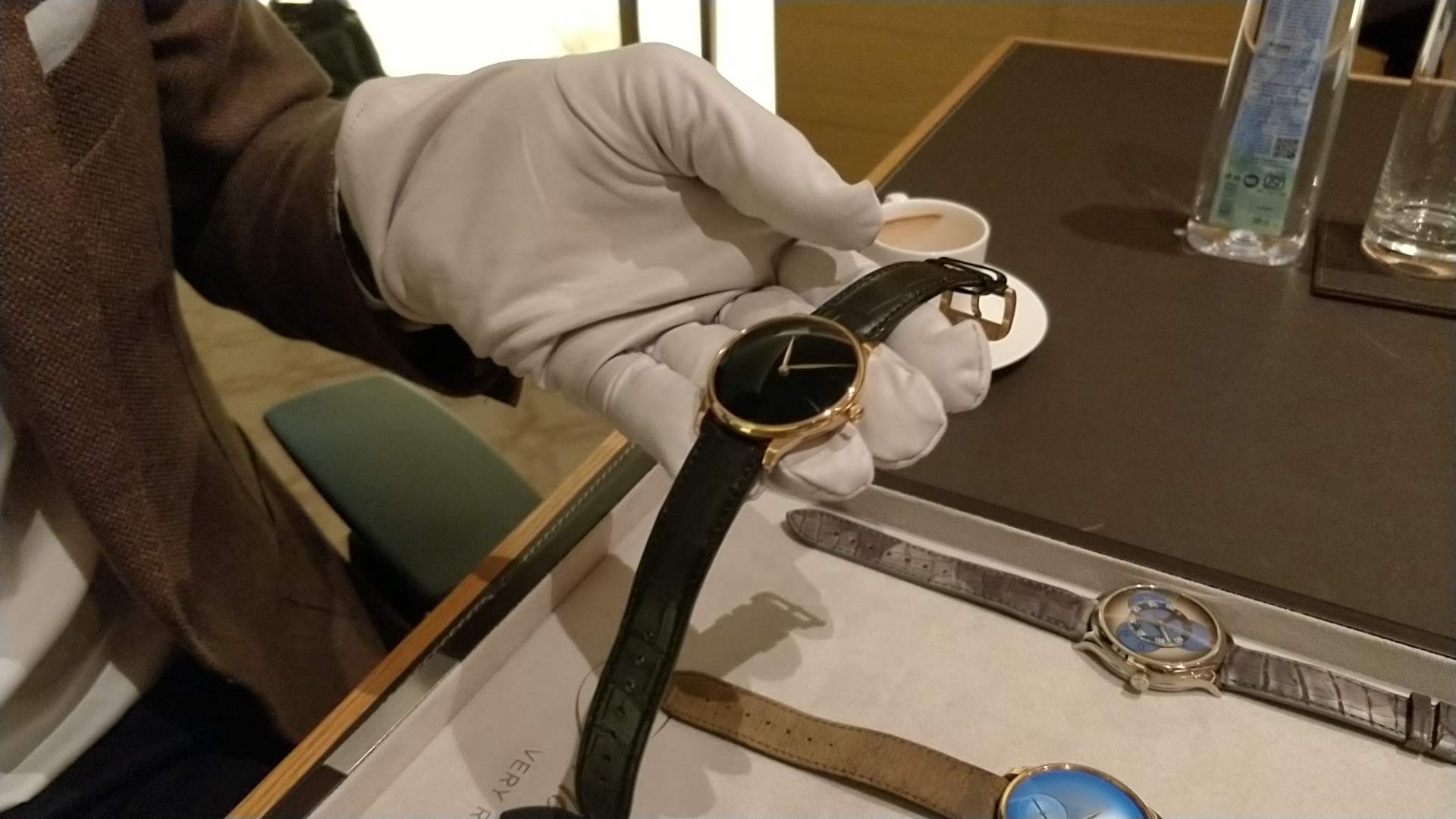 WTI: What's your strategy for the Indian market?
EM: Well, I think the strategy to how to tackle the Indian market is pretty much the same as everywhere else. We want the best, exclusive partners. We want people who understand how to build the brand, protect it, control it, provide the right level of service. I know the Saboo family and Ethos for 15 years now and they're the leader here in India and that's why we feel they're the right partner. We want to grow slowly and be more in control. We don't want to be available everywhere. We want Moser to be a bit of a destination and there's a journey to discover the brand which is not available everywhere. It's a part of the experience with Moser. India is a big country, so being focused in the right place with the right people is very important.
After that comes the step-by-step interactions with the media to develop the idea and identity of the brand and get to know the people by trying to get as close as possible to the customers, especially in today's day and age of social media. That's probably the easiest way and that's the beauty of it. We grew a lot in the last five years and a big part of that was that we were very early and very authentic on social media to create a connection with this community of Moser fans who then promoted our brand even further. I still remember the Indian collector @moserlover (based in Bangkok) was one of the first collectors I interacted with on social media and funnily enough, I thought it was somebody from my team and they thought it was me and we'd created this persona. But no, now he's become a great friend and we meet oft and stay updated with each other.
WTI: How involved are you in the designing of a Moser?
EM:Well, very. We're a small team. When I took over in 2013, obviously in the beginning it was a lot because most of the ideas and the propositions were mine and you have to set your vision and impose your codes – even though I was still looking for them by trying different things. Today, we're a small group of people who work together and we have designers who draw what we believe in. We're quite democratic that way. My father is also involved on a regular basis because he loves products and he's still the chairman of the company. So, I think it's good to have him and his eye because he's spent so many successful years in this industry. We have similar tastes and vision so we work well together. But some times he does give a little bit of spice to make the brand try something which woks well for us to make the brand move forward.