WTI: The best part about being with IWC?
MR: I love spending time with clients and listening to their various stories – that's my favourite part. Everyone has a different story, everybody has a specific link to a watch so I love to understand each of these specifications associated with each client.
IWC: Who is the ideal IWC client?
MR: That's a very tricky question. I don't think there is any to be honest. I think everybody buys watches for a different reason but what I'm pretty sure about is that nobody buys a watch only for its functionalities. If I want to look at the time, I look at my phone, so I buy watches for different reasons and those reasons differ with time. You know, I recently became a father and my immediate thought when it came to buying a new watch revolved around transmission and heritage. So, me being so much in love with watches, I bought a watch which I know will now go to my son. At the same time, I also usually buy watches because I like them aesthetically. That's the first appeal I have. Therefore, I cannot tell you who is this perfect customer because their buying pattern varies from a country to another - even from a city to another.
WTI: How different is the Indian market from the others you handle?
MR: I would say it's very very different and I love that. The Indian client was exposed to luxury before European luxury came to this country
"Once you learn a little bit about watches, you automatically fall in love. It's been a great journey ever since."
giving you a naturally intrinsic taste for fine arts and refinement which goes beyond everything. Everything that you do, every craft you master, you have this, from what I have seen through my interactions, this essence for luxury. This makes our job very easy. When we talk to people who understand what is scarcity, what is craftsmanship, heritage, elegance and also what has been undergoing for I would say the last ten years with the customer getting much more educated thanks to strong media, influencers, bloggers, it only makes it simpler for us a a brand. Today, the Indian customers are asking a lot more questions, which are not along the lines of whether this is a good investment - something we heard more of in the past. Today it's more about what's the story behind the timepiece, who made this watch, why did you choose to make this watch, why did you call it Portugieser etc. There is a crave for knowledge and this is wonderful because we are story tellers and this is need for knowledge offers the right platform to tell our stories.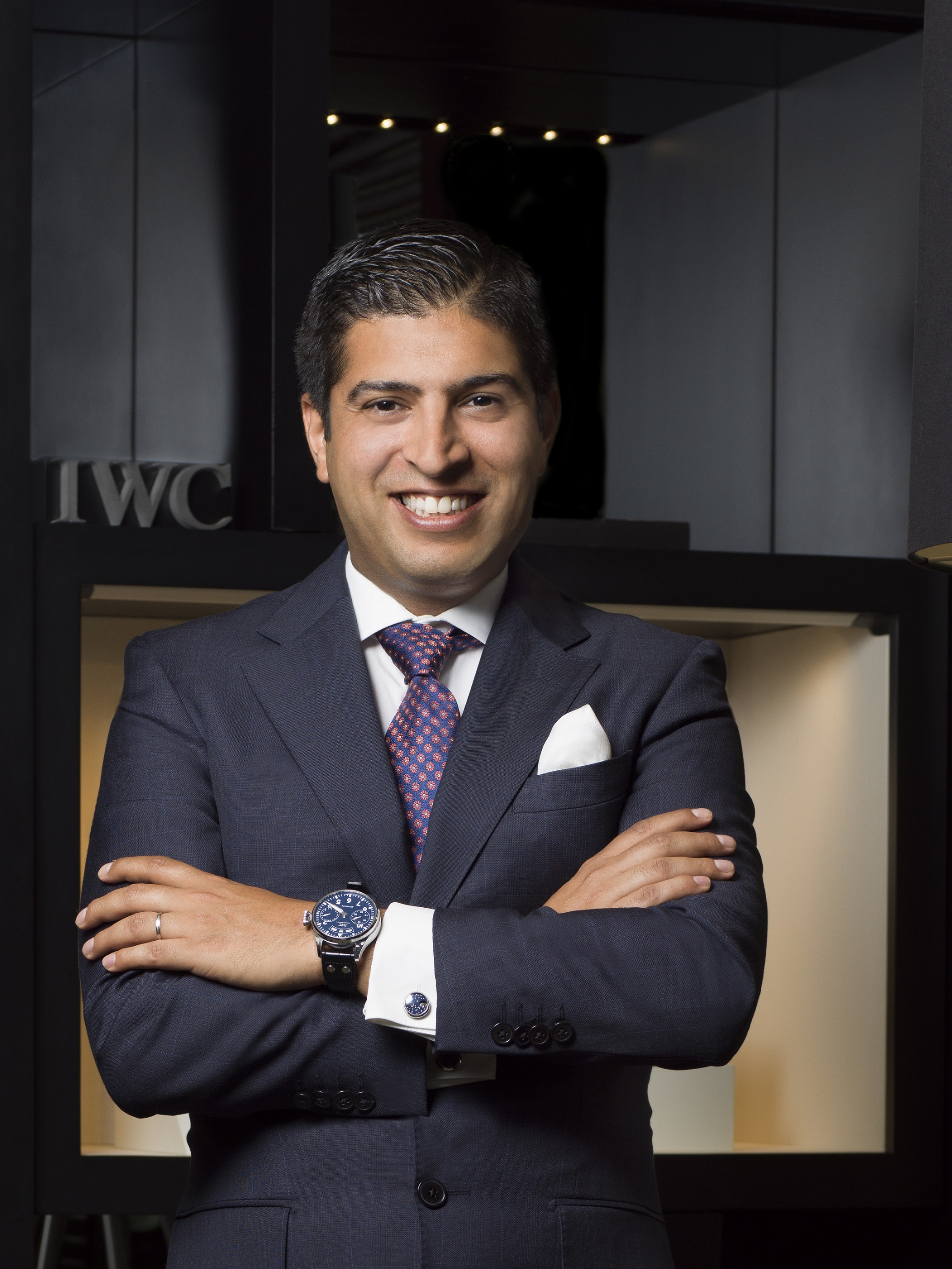 WTI: What are your strategies for the Indian market specifically?
MR: Our strategy for the Indian market is very clear. We decided about a year ago to really streamline our distribution and focus less on partners and more on partnership. This allows us a very selective distribution in a much deeper level of partnership giving us the freedom to host events with the Kapoor Watch Co; we're able to do Vogue India anniversary in Mumbai with Art of Time, you know we're able to go to a different level of experience for a client. And I think that should be our strategy going forward too - being less transactional and more experiential to provoke an emotion to find out the reason why people buy our products.
WTI: Any technological strategies for the Indian market like the Bradley Cooper VR experience?
MR: I think that's something that works well everywhere in the world and the Indian clientele is very tech savvy any so I think that worked well here too. What we have to find is the right format. It doesn't make sense doing VR or any other tech for the sake of being hep because that doesn''t really echo our brand's DNA. And as a luxury brand it is also our credo and our motto to try new things. We have tried 100 different things which have failed and I cherish our failures as much as our successes because we learn what works and what doesn't and then we fine tune our strategy from one country to another accordingly. We're always looking for new things and in the future you will see many new developments coming soon to India as well.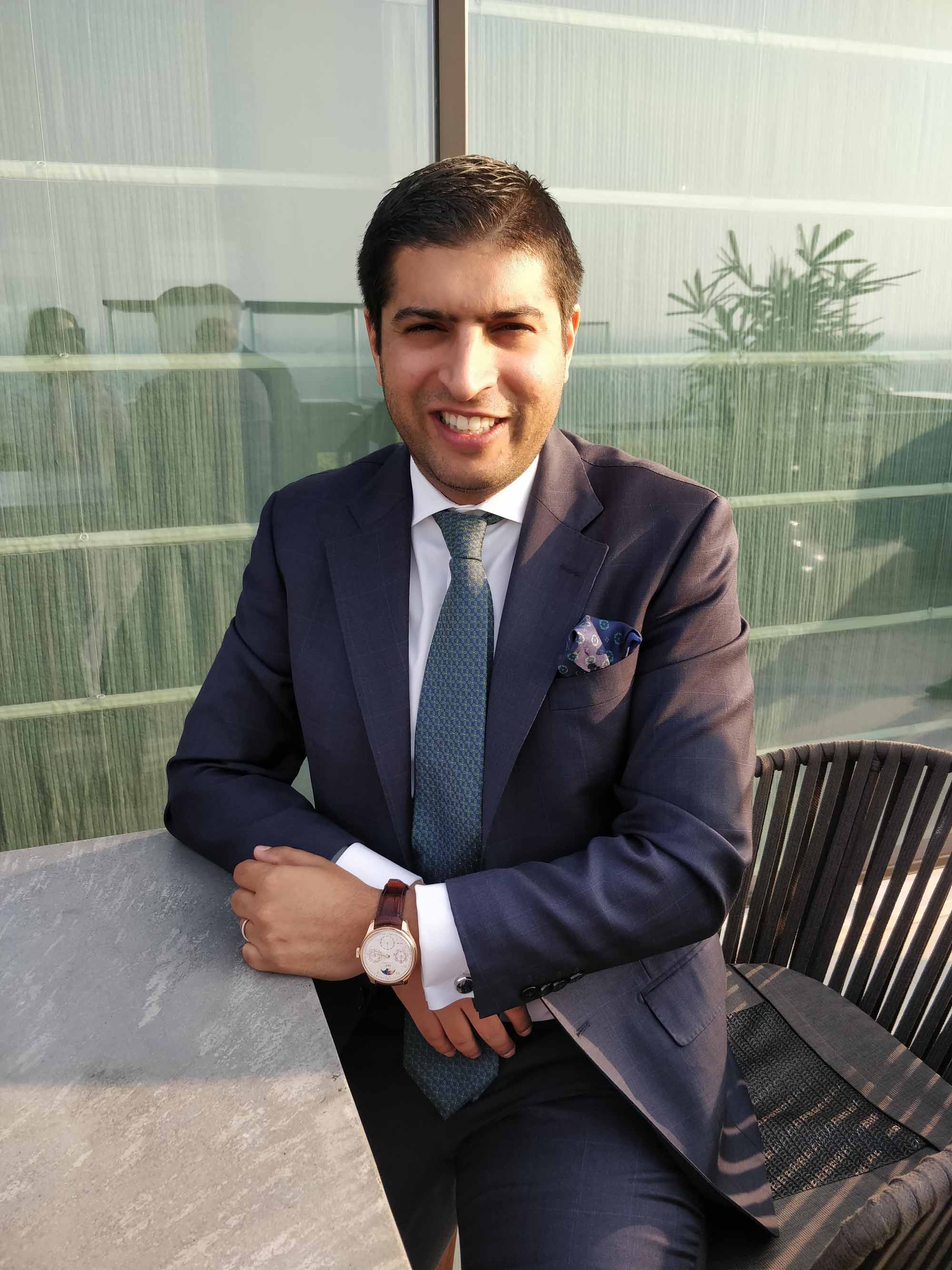 WTI: Anything in particular you're very excited about?
MR: We're very excited for what's coming next year obviously. Now we're celebrating 150, next year is going to be a bit more focused on the dream of flying and about the global aspect of aviation in a very heritage and classy aviator way which also speaks well to the Indian clients. We've met a lot of people who have a very strong passion for aviation. I think aviation and watchmaking make a very good link. So we're in the midst of cooking stuff for you for next year.
WTI: What's exciting you about the SIHH 2019?
MR: For me SIHH is always a great moment because it's an opportunity for people who work with us all year long to experience the brand at a
"I think everybody buys watches for a different reason but what I'm pretty sure about is that nobody buys a watch only for its functionalities."
different level. Every retailer that we have are selling the brand, yes, but the SIHH is a moment when they really get to see the power and the storytelling and essence of the brand and for a few days they are really immersed into that atmosphere. And this year is going to be much more focused on the end clients and on the customer. So we're inviting a lot of collectors and VIP's to come to Geneva and experience the SIHH mood with us at the gala dinner where we're basically just going to have fun. You're going to see the watches, make bookings etc. We just want to spend some time with them and thank them for being so loyal to us.
WTI: Your introduction to watches?
MR: I think since I've been a child, I've always been interested in perfection and beauty - this has always been something that I've been looking for. When I started my career in fashion in Paris, I developed an eye for detail and gradually I evolved to learning about what not to compromise and how you should not dilute your brand equity, naturally moving towards watchmaking And once you learn a little bit about watches, you automatically fall in love. It's been a great journey ever since. I like thinking about what the retail of tomorrow would be. I like asking myself these questions and discussing with people who have creative ideas on how it should be.
WTI: Your favourite IWC watch?
MR: My personal favourite IWC is the one I'm wearing – my Portugieser Perpetual Calendar with a 7 day power reserve in rose gold and white dial. It has a Santoni strap which is handmade - making it very elegant and an understated luxury. If you spend some time with me you'll also realise I touch it very regularly, it's like my baby, like an extension of my own body.