Phillips to auction Marlon Brando's Rolex GMT-Master in December.
It was featured in the movie Apocalypse Now. The caseback was hand-engraved by the Godfather himself. And now it's up for auction. Phillips, in association with Bacs & Russo, presents Marlon Brando's Rolex GMT-Master Ref. 1675.
Thought to have been missing for a very long time now, the Rolex GMT-Master, as it turns out, had been in Brando's possession until 1995 when he gifted it to his daughter Petra Brando Fischer. The watch shared provenance with the Academy Award winner in the 1979 film Apocalypse Now, where it was seen on Brando's wrist. The watch was manufactured in 1972 and comes on a black strap with a missing bezel. Why? Brando was reportedly told he had to remove the watch during filming as it would stand out, to which he replied, "if they're looking at my watch, then i'm not doing my job as an actor." The filmmakers then let him wear the watch, and he removed the bezel resulting in the unique-looking vintage it is today.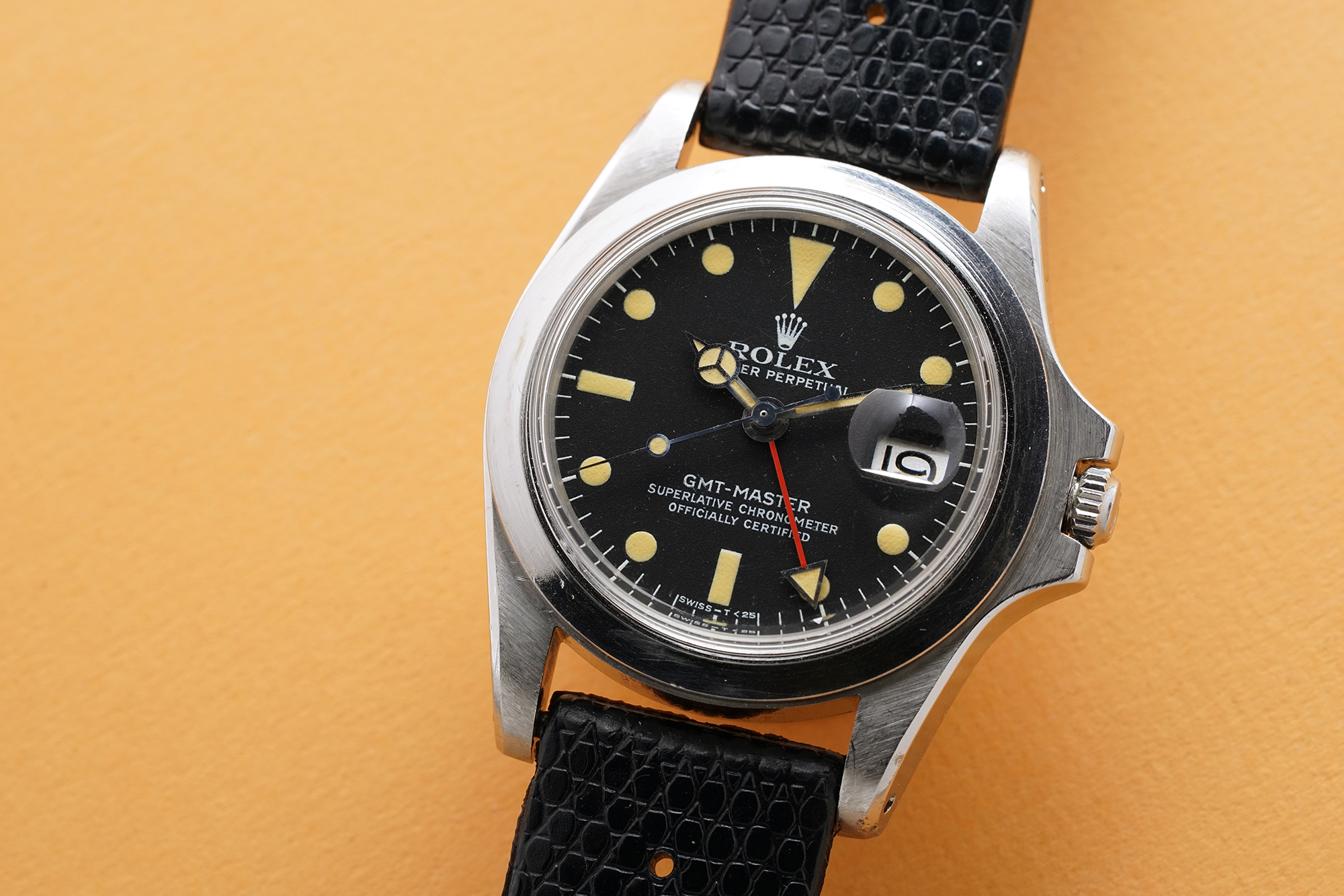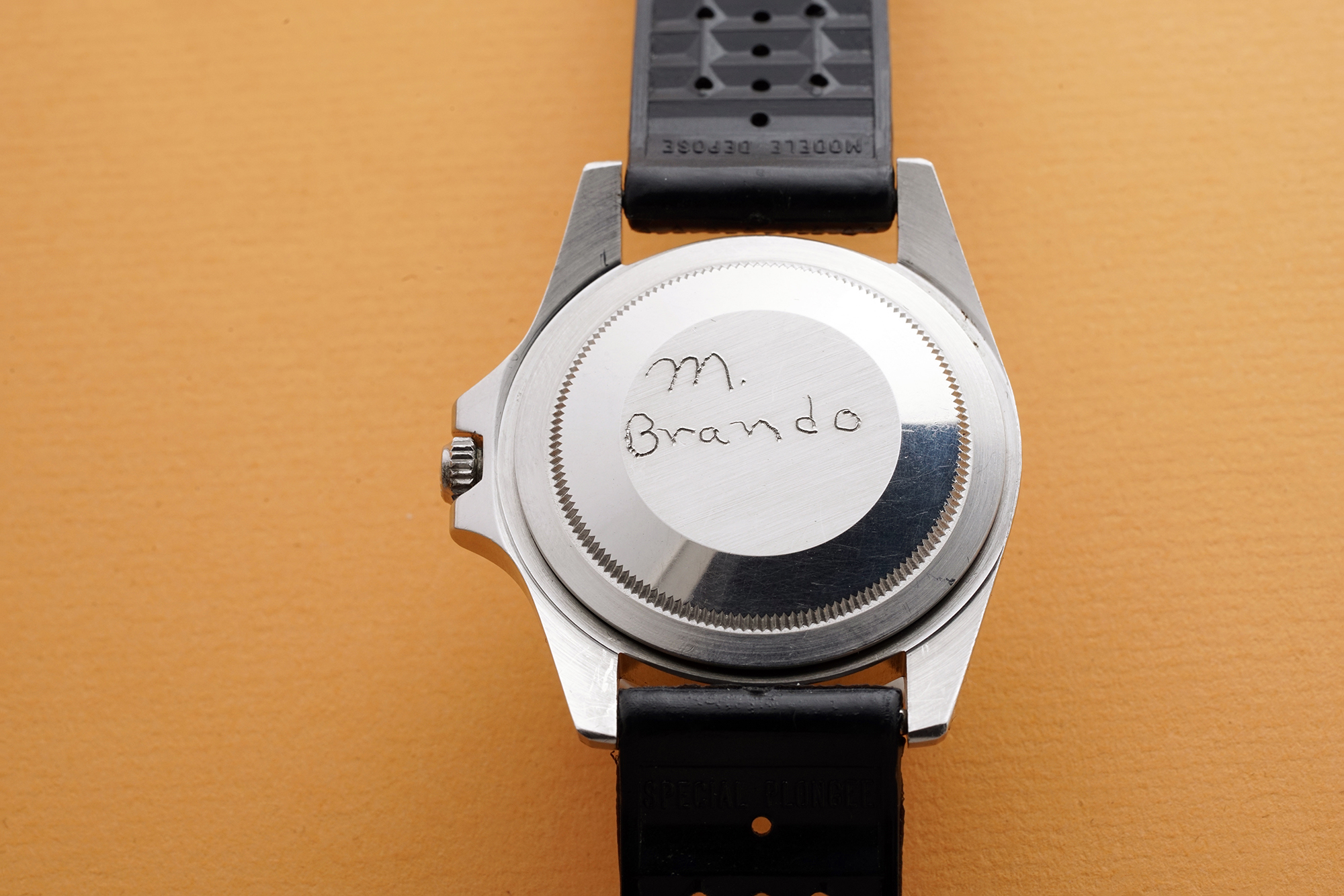 It's been 40 years since the movie was aired and 20 years since Brando gifted the watch to Petra with a hand-written letter which said, "this watch is like a tank. You can do anything that you want to with it and it will keep on going. I want you to have it as a reminder of how proud of you I am". Perta then gifted the watch to her husband Russel, who chose to never wear it understanding its significance.
The Fischer's have now offered the iconic piece for auction to Phillips. The watch doesn't have a bezel and comes on a black rubber strap. It is well-preserved and retains all the original markings of a Rolex from five decades ago including the luminous hour markers and hands which have aged to a beautiful beige.
The proceeds from the sale will be donated to a charity started by the Fischers for the financial support of children living through serious hardships – something which is important to both Brando and his daughter.